Blog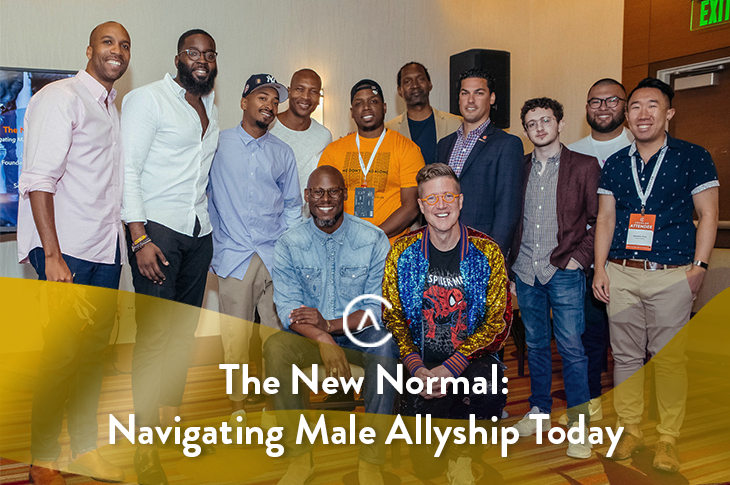 By The ADCOLOR Content Team
———
As marginalized groups continue mobilizing to have their truths and stories told, the importance of allyship has emerged as a regular subject in inclusion discussions. To expound on this important conversation, ADCOLOR and Jason Rosario (Founder, The Lives of Men) explored male allyship by asking the fundamental question—How can I be an ally?—in The New Normal workshop at the 2019 ADCOLOR Conference. Created and led by Rosario, The New Normal was designed to help male-identifying conference attendees understand how to #TakeAStand with and for women and underrepresented groups in professional settings.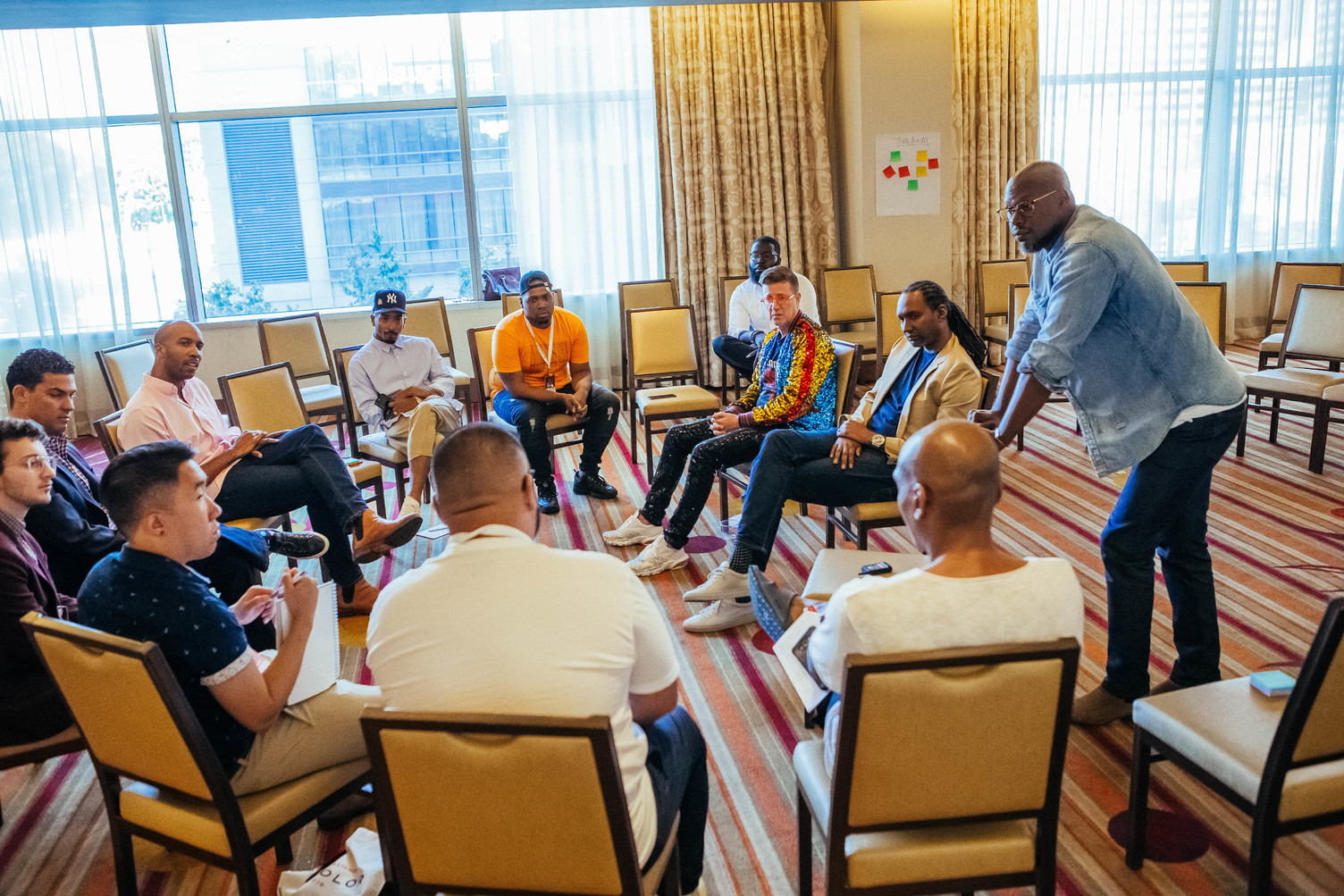 Photography by Erika Kapin.
"I find that it requires me to shut the hell up and listen. A lot."

-Workshop Participant
To unpack the role of male allyship, Rosario opened up the discussion by asking the group, What does allyship mean and How can I be an ally? Through honest and affecting dialogue, we landed on the following key learnings and action items.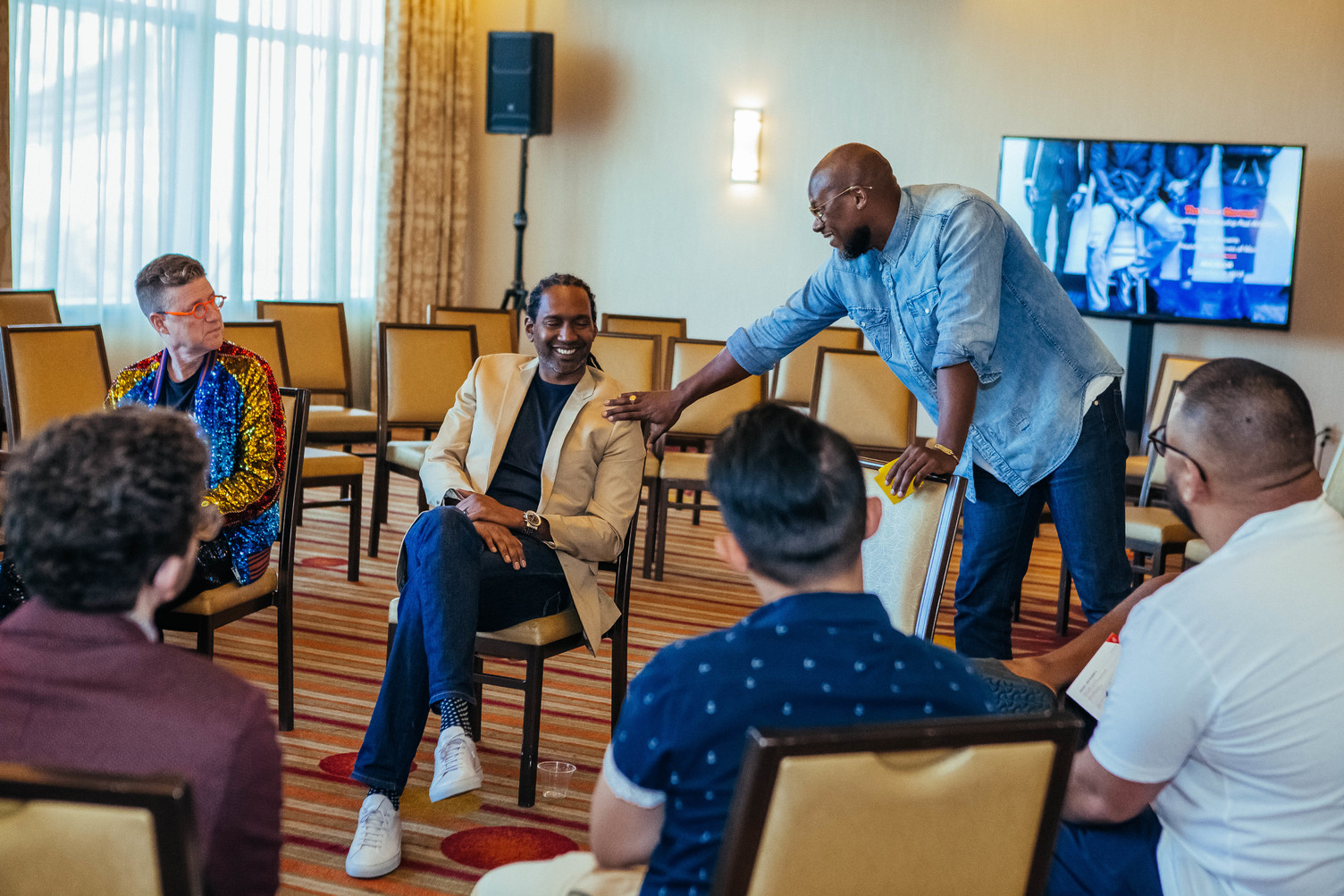 Photography by Erika Kapin.
Allyship is a supporting role. To be true allies to women and underrepresented groups, men must empower them to be seen, heard, and taken seriously. While workshop participants agreed this behavior is essential in allyship, they also acknowledged the inherent challenges associated with playing a supportive role, having been conditioned to view masculinity as synonymous with dominance. The key to making this important shift is listening.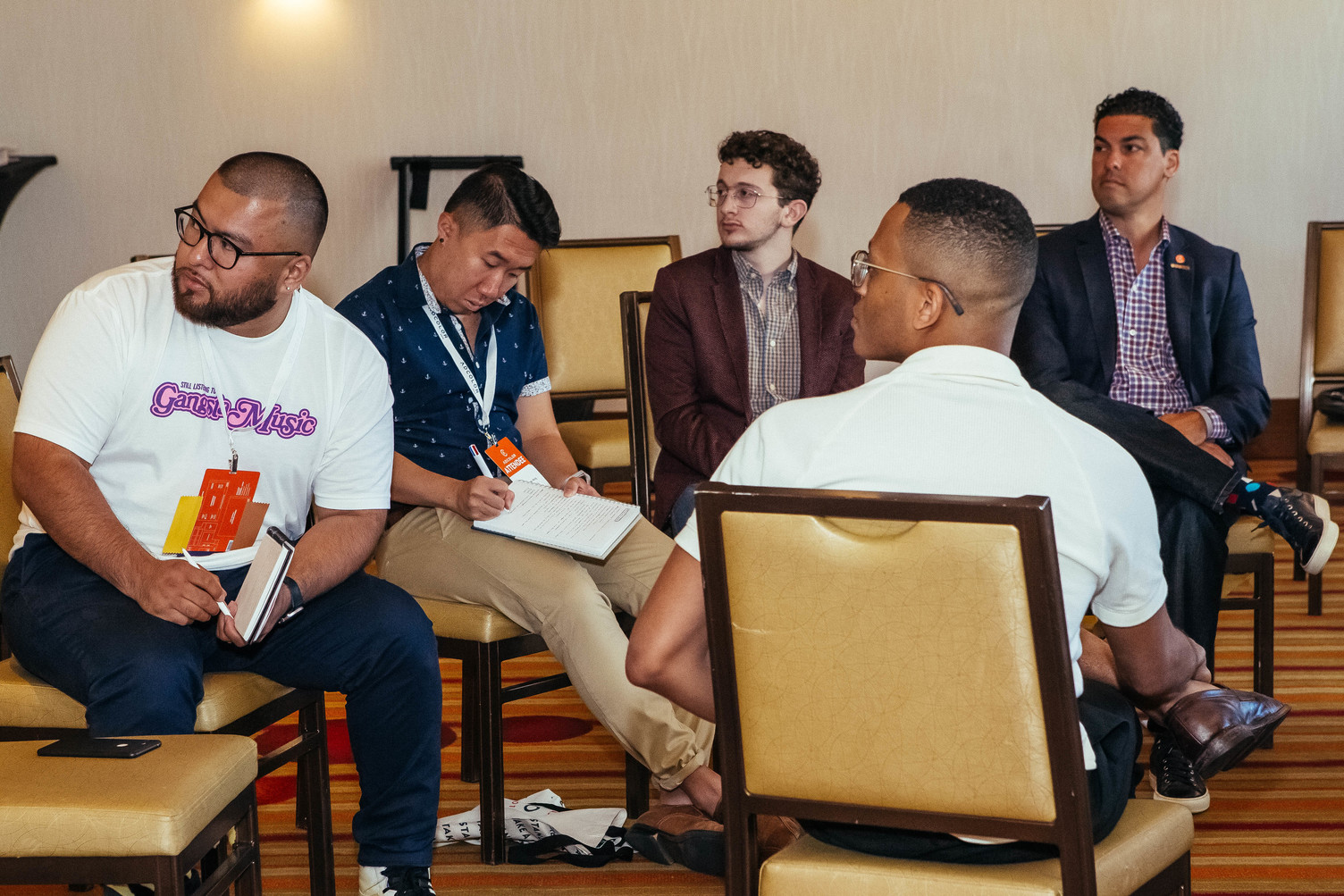 Photography by Erika Kapin.
Listening is an equalizing force. Instead of flexing dominance, men interested in being true allies should look for opportunities to listen. For example, if a female colleague comes to you with a challenge that she is facing, you should first listen to her challenge, then empower her to overcome that challenge. While listening with the intention of solving the problem for her may feel like allyship, by doing so you strip your colleague of the opportunity to establish equity for herself in the workplace. Allies listen and aid.


Photography by Erika Kapin.
Look for your invitation. While we're all eager to support underrepresented groups at work, self-anointed allyship runs the risk of coming off as self-serving. Generally, being an ally is something you are invited to do. And there is no shortage of invitations out there if you train yourself to identify them. To start, look and listen for the underrepresented having difficulty being heard and ask how you can help.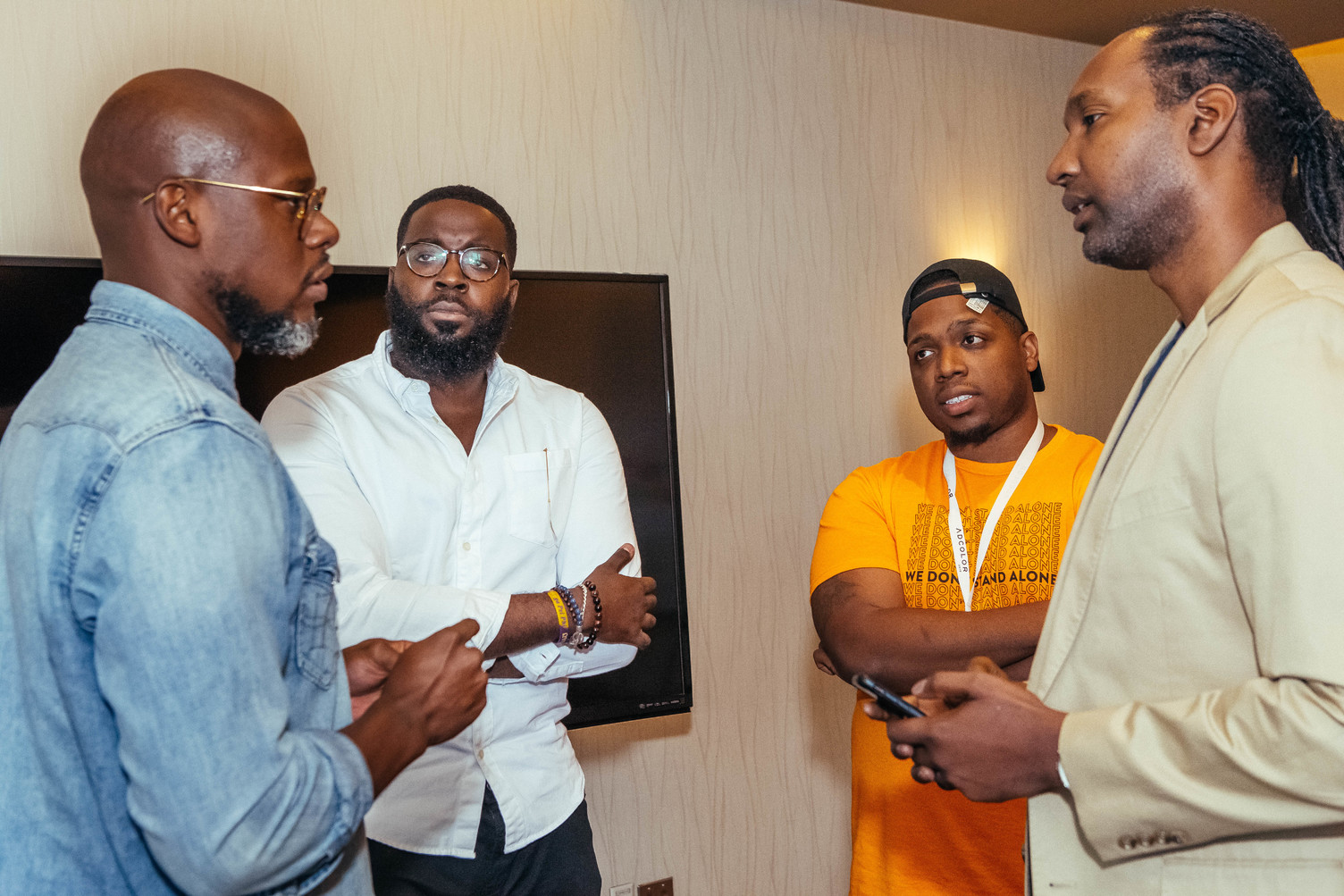 Photography by Erika Kapin.
As we navigate the complex nature of male allyship in 2019 and beyond, we do well to reflect on the even more complex working experiences of those we aim to support. A commitment to empathy, understanding, and sponsorship will see us through, creating the conditions needed for all of us to #TakeAStand, together.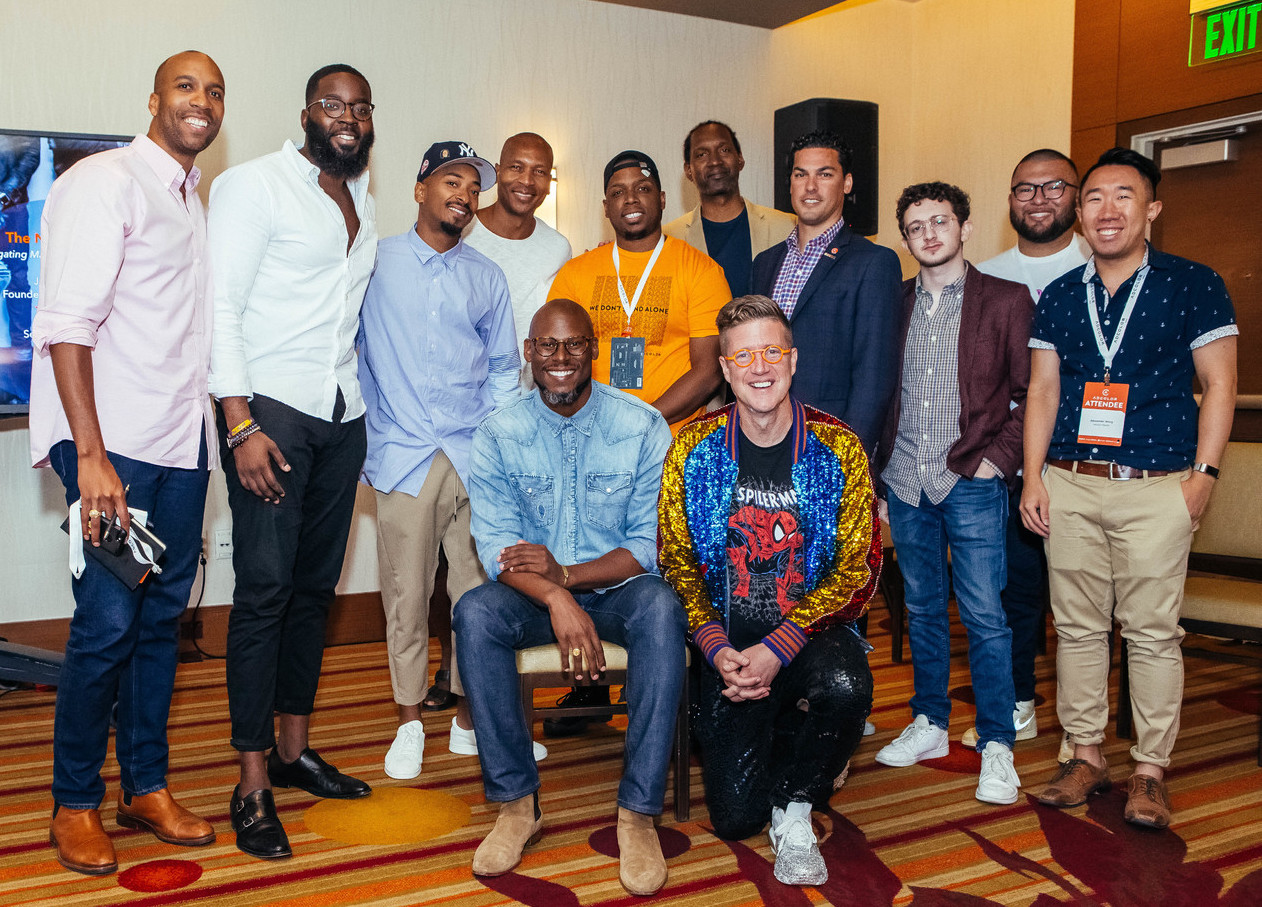 Photography by Erika Kapin.
Categories
PR Contact
Katie Beaule
Press Releases from our media partners: MMR news, PRnewswire