BOARD OF DIRECTORS
Click To Read Board Of Director's Bio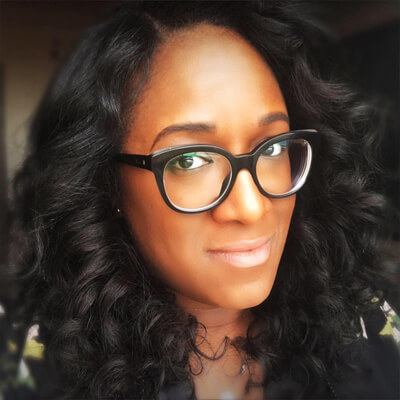 Tiffany R. Warren
Omnicom Group
Tiffany R. Warren is Senior Vice President, Chief Diversity Officer for Omnicom Group. She oversees a team focused on Omnicom-wide change efforts for the advancement and retention of top performing talent inclusive of women, people of color and LGBT's in an inclusive work culture.

Recognized as a leader in the field of diversity, Tiffany is a talent strategist with 19+ years of championing diverse professionals in the advertising industry. In 2005, she founded ADCOLOR, which has launched the ADCOLOR Industry Conference, ADCOLOR Awards and ADCOLOR University. As President of ADCOLOR, she is deeply involved in the direction the industry is taking around diversity.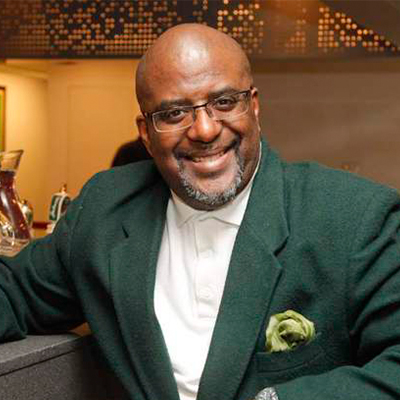 Marc Stephenson Strachan
SapientRazorfish
Always thinking forward, and looking for new ideas, Marc Stephenson Strachan brings significant credentials to Diageo. Marc is currently responsible for the development of three-tier initiatives, which drive local market commercial, marketing and corporate relations programming. Marc also provides executive leadership and guidance to the national diaspora of constituents that have an interest in the Beverage Alcohol industry. Marc has led positions as North America Vice President of On Premise Strategy and Multicultural Marketing, Director of Brand Marketing for Ciroc Vodka, and Tanqueray Gin, overseeing the USA marketing and strategic initiatives for the Brands. Marc's career combines over thirty years of agency and client management experience on a variety of levels. Marc began his career on Madison Avenue as a MAIP Intern at Compton Advertising (now Saatchi). His career has seen stints at NW Ayer, the Mingo Group, Leo Burnett (where he co-founded Vigilante), and BBDO. His focus on strategic, niche marketing and targeted program development is one of the keys to  his career accomplishments. Marc is the Chair of the Board of ADCOLOR, Inc. He also serves on the Board of the Alvin Ailey American Dance Theater, as a member of the Executive Committee and Chair of the Development committee, the Board of Directors of the Association of National Advertisers, and the Board of Trustees of Adelphi University. A recipient of numerous industry awards and accolades, Marc is a proud native of Brooklyn, New York. Marc and his family current reside in Manhattan, New York.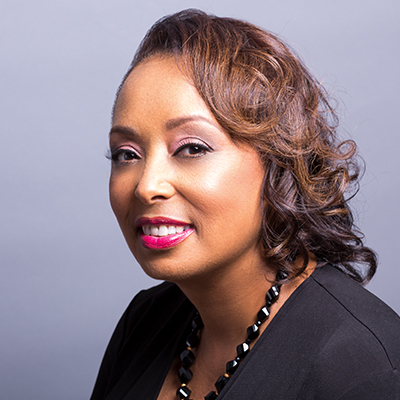 Constance Cannon Frazier
American Advertising Federation
Constance Cannon Frazier joined the American Advertising Federation (AAF) in January of 2004 as the senior vice president, AAF Mosaic Center and AAF education services. She was promoted to executive vice president after one year of service to the organization. In October of 2007, Frazier became the AAF's executive vice president of corporate programs and marketing and as of August of 2010, Frazier is AAF's chief operating officer.

As COO, Frazier manages the AAF's day-to-day operations (financial and human resources), implements programs and systems to advance the organization's effectiveness, and executes the Strategic Plan developed by the CEO. She also assists the CEO with the retention and development of corporate, professional and college chapter membership and continues to lead the Mosaic Center and AAF's efforts to create a more inclusive advertising industry. Since joining the AAF in 2004, Frazier's accomplishments include increasing corporate support of diversity programs, doubling the number of participants and financial support for the Most Promising Minority Students Program, launching the AAF Mosaic Career and Vendor Fairs and creating the first-ever AAF student conference.

Frazier achieved national recognition as an advertising educator during the twelve years, she taught at Howard University in Washington, DC.  While at Howard she also coordinated the advertising sequence and created the University's multicultural high school advertising summer workshop. Her students were also the first students from an HBCU to participate in the AAF's National Student Advertising Competition. She has extensive professional experience in the advertising industry through previous positions and consulting. Frazier also served with distinction on the AAF Board of Directors as the chair of the AAF National Academic Committee.

She has been recognized with numerous awards from corporations and academia, including the Howard University School of Communications Legacy Alumni Award; Zeta Phi Beta Sorority Inc. Get Engaged Project Award; ADCOLOR Unsung Hero Award, and the Gerald Sass Award for Distinguished Service to Journalism and Mass Communication. She is also the only educator to receive the AAF District 2 Diversity Achievement Award in Education. Most recently, she accepted the Missouri School of Journalism Honor Medal for Distinguished Service in Journalism on behalf of the Mosaic Center.

Currently she sits on the ADCOLOR Board of which she is a founding member. She is a former member of the Howard University School of Communications Board of Visitors, the University of South Carolina School of Journalism and Mass Communications Partnership Board and the Accrediting Council on Education in Journalism and Mass Communication.

She holds a Master of Business Administration from Tulane University and Bachelor of Arts in Journalism from Howard University.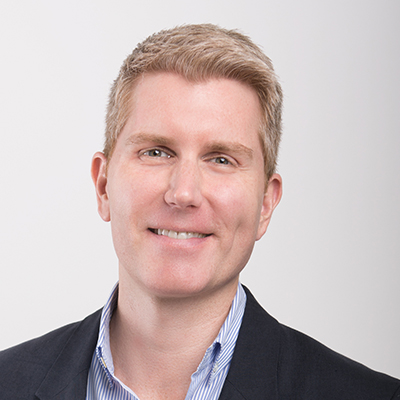 Eric Cleary
Omnicom Group
As Associate General Counsel - Corporate for Omnicom, Eric is responsible for multiple aspects of Omnicom's legal function with a primary focus on corporate governance matters. Eric has been at Omnicom for more than ten years, and prior to that he spent five years with the law firm Dewey Ballantine where he was an Associate in the Mergers and Acquisitions Group. Eric serves on the Board of Directors and as a member of the Executive Committee of AdColor, an organization dedicated to championing inclusion and diversity within the creative industries. Throughout his career, Eric has been involved with various pro bono projects such as LGBT asylum and housing advocacy for public housing tenants. Eric received a BA from Columbia University and a law degree from Fordham University where he was an Editor of the Law Review. Eric lives in Manhattan's West Village, and is always researching the next city to explore.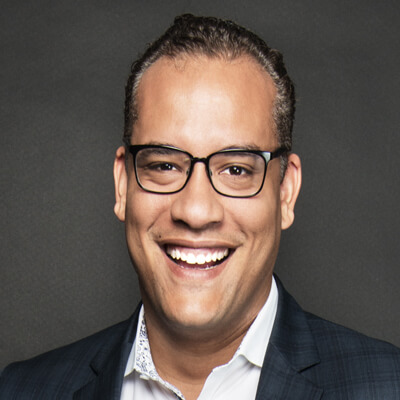 Doug Melville
TBWA Worldwide, North America
Doug leads the D&I efforts across the US TBWA offices. Since assuming the role in 2012, TBWA has spent >$150mm with Multicultural + Women owned creative businesses, increased workforce diversity efforts, and created a cultural commitment to more inclusion. He's presented 3 TEDx talks on the topic.
Prior to TBWA, Doug was Founder/CEO of the e-commerce company
RedCarpets.com
. Previously, Doug worked alongside Earvin "Magic" Johnson as President of his ad agency, and VP of his biz dev/marketing team.
In his past lives Doug was a competitive cheerleader at his alma mater SyracuseU., drove the Oscar Mayer Wienermobile across 48 states, and was a tour manager on the Britney Spears "hit me baby....one more time tour".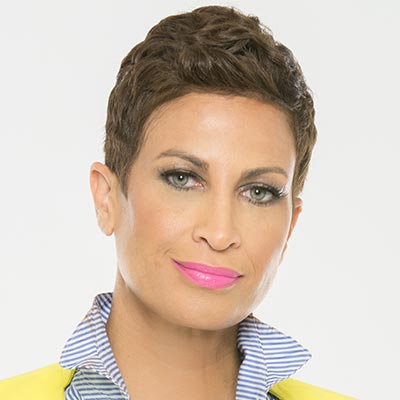 Michele Thornton Ghee
CENTRIC TV
Michele Thornton is the SVP, Media Sales for BET HER (formerly Centric TV). She joined BET Her, a Viacom-BET Network Company, in July of 2012. BET Her is a 24-hour African American lifestyle network designed for Black Women. She and her team are charged with growing the revenue base for the network. Thornton was instrumental in the rebranding of Centric as 'The First Network Designed for Black Women and then again into BET Her.

Thornton has worked for some of the most powerful media brands including CNN, A&E and The History Channel and The Weather Channel. She began her career at SBC Communications in Oakland, California.

Thornton is known for her dedication to community. In 2009, she was the honored with the ADCOLOR Change Agent Award. She was also honored in 2011 with the American Advertising Federation Mosaic Role Model of the Year Award and served as the Chair of the Mosaic Executive Council from 2011-2013. She plays an active role in the media and advertising community and continues to be an advocate for diversity in the communications industry. She has created strategic alliances on behalf of organizations such as The Ghetto Film School, NAMIC and AAF's Most Promising Students. She currently sits on the Board of Directors for Hip Hop Sisters Foundation and ADCOLOR. In 2015, Thornton was honored with The Jesse Banks Humanitarian Award.

Thornton has authored two books: Stratechic: Life and Career Winning Strategies for Women and Straetchic 2.0: Her Plan, Her Power, Her Purpose. Her goal is to encourage women to build a plan that would allow them to tap into the strategies they were born with. Thornton has received notes from women across the globe how the book has changed their lives.

Michele received her Bachelor of Arts from Golden Gate University at the age of 30. In May 2017, Thornton was honored with an Honorary Doctorate of Human Letters from her Alma Mater. She is a proud wife and mother and resides in New Jersey.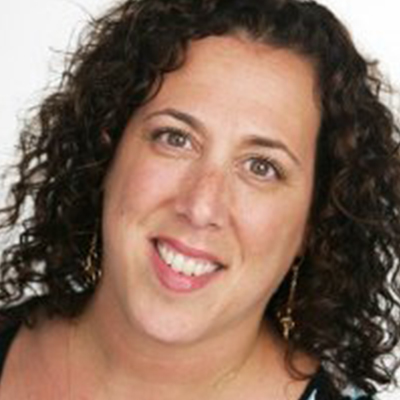 Felicia B. Geiger
Mission Media USA
During her 20+ year career, Felicia has dedicated herself to being a voice for inclusivity and acceptance within the advertising industry. She has made an impact in the community at large and prides herself on cultivating tomorrow's diverse talent.

In recognition of her passion and commitment to diversity and inclusion initiatives, Felicia was honored with the prestigious ADCOLOR Change Agent Award, the American Advertising Federation Diversity Mosaic Educator Award and The TORCH L.I.G.H.T. Award.  Additionally, she was named the inaugural recipient of the 4A's MAIP Pantheon Award, which is given to a transformational leader who is highly regarded as a cultivator, supporter and champion of multicultural talent.

Felicia is a Co-founder and Executive Director of the Madison's Collective, an organization whose mission supports a community for underrepresented professionals in advertising and media. She proudly sits on the AAF Mosaic Council Executive Committee, The ADCOLOR Board of Directors, Live Out Loud Board of Directors and is Co-chair of the 4A's Diversity Steering Committee.

Felicia is a proud resident of Brooklyn where she resides with her husband, Jonathan, and their two fabulous children, Max and Alexandra.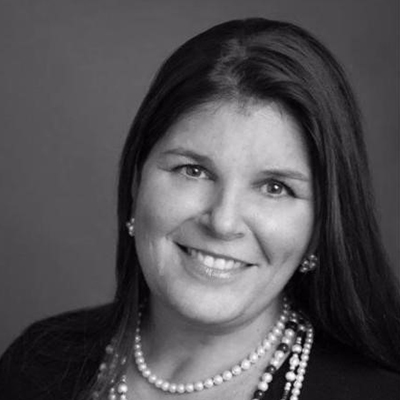 Gina Grillo
The ADVERTISING Club of New York
As President & CEO of The ADVERTISING Club of New York, the industry's premiere forum for exchanging ideas, recognizing creative excellence, innovation, cultivating talent and promoting inclusion, Gina Grillo is the champion of the industry. She leads The AD Club team and over 5,000 members with access to a network of thought leaders; the fuel for creativity; progress toward greater diversity and inclusion; and the best training for professional development.

In her 20+ years at The AD Club, Gina has transformed the Club into the voice of the modern ad industry which, in turn, shaped the conversation around diversity of thought, start-up innovation, support of Young Professionals, cultivated the importance of bravery in advertising, and has become a platform to the entire advertising, marketing and media community in New York. The Club, now in its 120th, year remains a reliable and trusted source for thought leadership, giving back to serve the community and fostering young and diverse talent.

Through i'mPART, the Club's diversity initiative that aims to raise awareness of the benefits of diversity in business and the importance of increasing and retaining a diverse workforce, The AD Club has made a $2 million investment in the nation's leading diversity programs thus far.

Gina is a force to be reckoned with – she oversees the International ANDY Awards and is on the NYC Virtual Enterprise Advisory Board. She is a Founding Member of the ADCOLOR Industry Coalition and serves on their Board of Directors, she is also a member of Advertising Week's Board of Directors, both of which focuses on strengthening the industry and advocates diversity retention and driving business forward for the entire advertising and marketing industries.

Gina also works closely with the prestigious industry leaders who comprise The AD Club's Board of Directors to support the Club's mission to move the advertising industry forward. Prior to joining The AD Club, Grillo held positions at Young & Rubicam and MTV Networks. A St. John's University graduate and native New Yorker, she resides here with her husband and three children.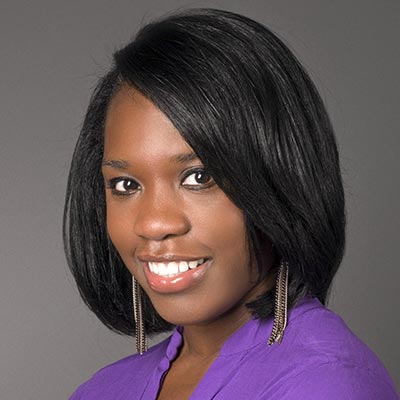 Keesha Jean-Baptiste
4A's
In just over two short years at independent advertising agency Wieden+Kennedy, Keesha Jean-Baptiste was named Director of Human Resources for the shop's flagship office in Portland, Oregon. And for good reason: Keesha has a history of hiring, developing and sustaining top performing talent and leadership teams, and spearheading change to better support business effectiveness, all the while maintaining a strong company culture. With nearly 600 employees nestled in the sometimes wet, always beautiful city of Portland, Oregon, today she leads a team responsible for creating programs that appeal to the passions and talents of creatively minded people, cultivating W+K's sometimes-chaotic ethos, developing a culture of inclusion and maintaining HR operations. Keesha began her career at W+K Portland in 2011 as a Digital Recruiter, where she was responsible for hiring across several critical growth areas of the agency's business, including Technology, Digital Strategy and Digital Production. In this role, she not only brought key talent and passionate people to the W+K team, but her leadership and strategic thinking helped redefine and restructure departments to better meet the changing needs of the marketplace. Prior to W+K, Keesha launched and grew in her career at the New York office for Digitas. She served as Group Director of Human Resources, overseeing HR operations across two locations and helping to create a productive team-oriented culture from top-level management through front-line staff. In this role, she shaped and enhanced the entire employee experience, including on-boarding, development, career pathing, coaching and retention. In her 10-year tenure at Digitas, Keesha also served as Director of Talent Operations, Associate Director of Marketing and several other positions that poised her for these senior roles. She managed initiatives that improved performance, retention, morale, diversity and positioned the agency as a sought-after, career-minded employer. Additionally, in 2005, she took a short-term break from Digitas to serve as Business Development Director with Essence magazine, honing knowledge and experience in client relations, account management, and the overall marketing landscape—no doubt serving her well in her latter HR and recruiting roles. Keesha holds an M.A. in Integrated Marketing Communications from Emerson College and a B.S. in Mass Communication, Corporate and Electronic Media Production from James Madison University. She and her husband, Yves, have two kids: a 7-year old daughter named Amel, nearly 1-year old son named Xavier and a miniature Schnauzer named Bingo. They are all enjoyed life in the Pacific Northwest. Keesha loves yoga, listening to music and hanging out in her home with her family.
Mark D'Arcy
Facebook Creative Shop
Mark D'Arcy is Chief Creative Officer of the Facebook Creative Shop. In this role, he leads a team of creative strategists in 18 cities around the world tasked with creating and building ideas that transform how the world's largest and most innovative marketers use Facebook to drive business growth.

After two decades working as a writer and Chief Creative Officer in advertising and media, Mark joined Facebook in 2011 to better explore the creative potential of the Facebook platform.

As part of this effort, last year he founded the Facebook Creative Council. Comprised of some of the most highly regarded and influential creative voices in the world. The council provides Facebook with invaluable perspectives and ideas to better engage and educate the global creative community, Identify and celebrate breakthrough work and influence how Facebook develops to be an even richer and more engaging place to connect brands with the people they serve.

Prior to joining Facebook Mark spent seven years at Time Warner in New York, as Chief Creative Officer of its Global Media Group. Here he co-developed the first truly creative media arts practice within a global media company designed to better leverage the company's extensive television, film, print and digital assets for its key marketing partners. In 2009, Mark was also named President of the Group and Senior Vice President of Time Warner.

Mark has been widely recognized for his creativity and leadership in the creative industries and regularly speaks all around the world on the subject of creativity in social media, the transformation of marketing, the communication arts and the role and purpose of brands in society. Mark has served as a juror on numerous international awards shows including the CLIO Awards, LIA Awards, The International ANDY Awards and in 2013 served on the inaugural Innovations Lions jury at the Cannes Lions Awards.

Mark currently lives in London, mainly Heathrow.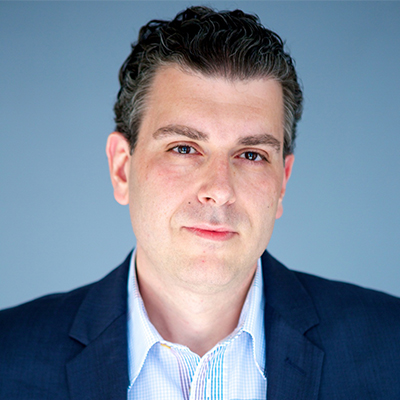 Mark Zangrilli
Edelman, New York
Mark is a Human Resources and Operations executive with extensive experience in recruiting and developing employees to achieve overall company goals. He builds partnerships with all levels of an organization to gain alignment of objectives and develops strategies for implementation of programs in talent management, employee engagement, diversity and inclusion, training and development, succession planning, change management, organizational development, employee relations and recruiting.

Mark has spent the majority of his career working in the Advertising/PR industry. Prior to Edelman, he worked at D'Arcy Advertising and Publics Worldwide, where he led the HR function through three separate mergers and honed his skills in change management and cultural development.

Being a very active member of the industry, he had served on the AAAA committees for Human Resources and Diversity for 14 years. He currently serves on the ADCOLOR Board of Directors and is proud to be a founding member.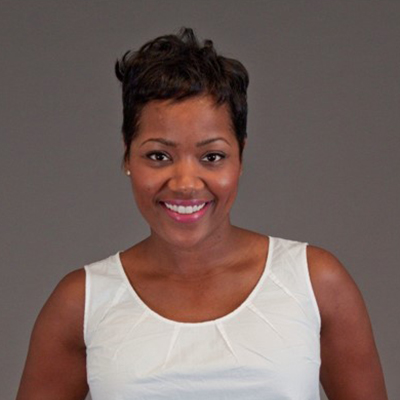 Nicole M. Hall
BBDO, New York
Nicole joined BBDO, a leading advertising agency in 2016 as Senior Vice President, Human Resources.  In this role, she serves as a strategic partner to the Office President, Department Heads and Senior Leaders.  Her primary focus is to implement a comprehensive performance management system, career mapping program and advise on professional development/employee engagement initiatives.

Prior to joining BBDO, Nicole spent the majority of her career in leadership roles in the advertising/PR industry where she performed overall generalist responsibilities including recruitment, coaching, staffing, performance management, training & development etc.

Nicole has a proven track record for creating and nurturing innovative cultures by assuring HR initiatives are properly aligned with an Agency's mission and goals -- her passion for her work shows.

As part of her commitment to developing and grooming talent, Nicole currently serves on the Board of ADCOLOR® and offers mentorship to advertising/marketing professionals.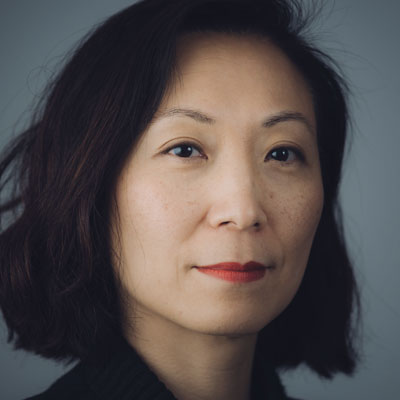 Susie Nam
Droga5
Susie has lived in 10 cities in three countries and has had three completely different professions, but she considers Minneapolis her home and advertising her career.
She started at George magazine following the presidential campaign trail, then went to The New York Times as Features Editor for their first-ever online edition. She then moved into advertising at Deutsch NY to work on IKEA and LensCrafters, before stepping out of the rat race to attend London School of Economics for a master's in urban planning. After completing her studies, she consulted on economic and transport planning in England — including visits to Roman archaeological digs and the bullring in Birmingham. Upon returning stateside, she headed back to advertising and found a home at Fallon working with the islands of the Bahamas' Ministry of Tourism, TIME magazine and Nestlé Purina — so, beaches, puppies and excellent reading material.
Susie started at Droga5 in 2009 as Group Account Director leading Activision and PUMA. Soon after she became Head of Account Management and, in 2013, General Manager of the New York office. In 2015, she became Chief Operating Officer. As COO, Susie oversees all business operations of the agency, including driving influence for clients on their businesses, marshaling departments to scale and adapt to growth and designing culture and systems to deliver breakthrough ideas.
Susie lives in Brooklyn with her husband and two children, Miles and Stella.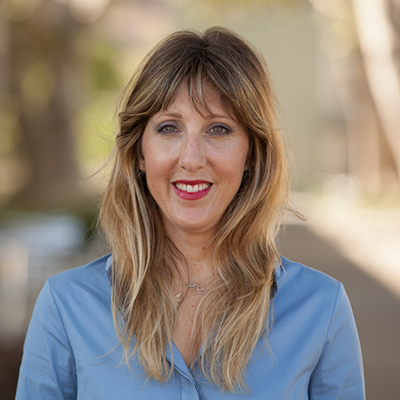 Sedef Onar
72andSunny
Originally from Istanbul, Sedef found her way to 72andSunny via Boston, New York, London, and now proudly calls Los Angeles home. Sedef's mission is to not only find the best people to join our teams at 72andSunny, but also help support every employee's continued growth within the company. With a non-linear career path that gave her insight into companies large and small, Sedef is focused on creating a diverse and inclusive place that fosters personal growth and creative self-expression. When she's not at work, Sedef can usually be found tending to her family's vegetables, fruit trees and flowers accompanied by their cuddly cocker spaniel, Reggie, and sassy street cat, Miles.
Stephen J. Kim
OATH: A Verizon Company
Stephen Kim is Vice President of Global Accounts at AOL where he leads the company's efforts to partner with the world's largest marketers.  Previously, Stephen was at Microsoft Corporation for twelve years, most recently as Vice President of Global Marketing for Microsoft Advertising where he drove worldwide trade and consumer marketing.

Prior to this role, Stephen was Vice President for Global Sales, where he managed Microsoft's relationships with leading media and creative agencies as well as top marketers.  Stephen currently serves on several industry boards, including the Marcus Graham Project, the Media Ratings Council, the Center for the Digital Future at the University of Southern California Annenberg School and the Future of Advertising Project at the Wharton School of Business.  Stephen also served as a Co-Chair of the US Interactive Advertising Bureau's Research Council from 2004-2008 and was Chair of the Board of the Advertising Research Foundation from 2007-2009.

Prior to joining Microsoft, Stephen was Chief Research Officer at Media Metrix, a global provider of online audience panel measurement.  Before joining the online world, Stephen was an attorney with the law firm of Morrison & Foerster specializing in the regulation of new technologies and the use of statistics in complex litigation.

Stephen holds an M.A. in Communications Research from the Annenberg School at the University of Pennsylvania.  At the Annenberg School, Stephen's graduate work focused on media effects research.  Stephen also holds an A.B. in Political Science from Brown University and a J.D. from the University of Pennsylvania Law School.  At the Law School, Stephen was an Editor for the University of Pennsylvania Law Review, where he published an article examining the communications and regulatory issues surrounding television violence.
ADVISORY BOARD
Click To Read Advisory Board's Bio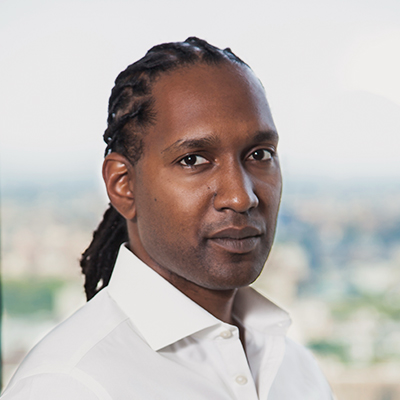 Cavel Khan
Twitter
Senior Manager, CPG Vertical at
Twitter
Cavel Khan is a Senior Manager on the CPG vertical at Twitter. Prior to Twitter he spent 8 years at Microsoft. First, as part of the Client Services Organization, building out the East Coast search teams supporting Bing. He then moved into management, leading the sales and services teams in the South East. He focused on building advertising partnerships between CPG and QSR brands and Microsoft across display, mobile, and gaming platforms. He earned his MBA in Marketing from Zicklin School of Business in New York. Follow him in Twitter @cavel.
Cavel serves as Chair of the Advisory Board of ADCOLOR, a non profit focused on diversity in Advertising. He lives in Brooklyn with his 5 yr old son.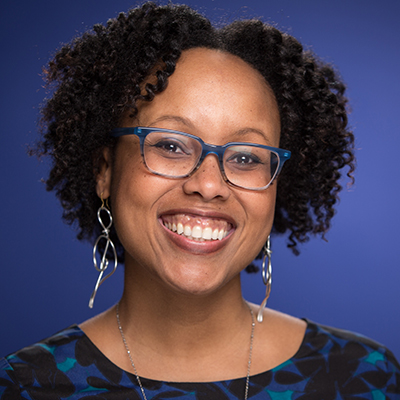 Neisha Tweed Bell
Instagram & Facebook
Creative Strategist at
Facebook
Neisha is a compulsive problem solver, unrelenting challenge-seeker and recovering perfectionist, which works out well for her in and out of the office.
By day, she is a Creative Strategist at Facebook, working with global brands and advertising agencies. She is a skilled communicator, creative director, and writer, constantly pushing herself and others to be amazing. This perspective spills over into her passions for mentorship and diversity and inclusion in the advertising and tech industries. With nearly a decade of experience working on integrated campaigns for multicultural and general market clients, Neisha has received several surprisingly heavy awards for her creativity and community involvement.
Somewhere between work, blogging, speaking engagements, coffee dates with young creative, and writing poetry, Neisha manages to fit in as much traveling and cheese plates as possible.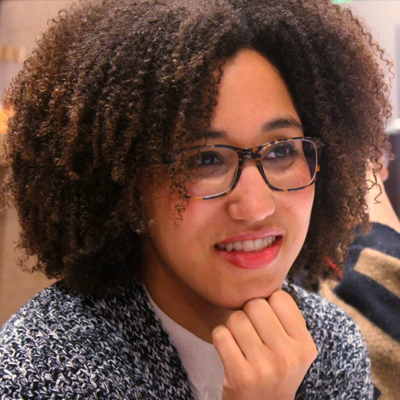 Michelle Almeida
Ogilvy & Mather
Michelle started her career as an Alumni Relations Coordinator for her alma mater before moving to the Big Apple with big dreams of agency life. First at GO! Experience Design, an Omnicom Agency, and now at Ogilvy & Mather, Michelle has brought her curiosity, creativity, and tenacity to accounts such as Mercedez-Benz, Porsche Cars North America, Mars, Incorporated, and currently Nestle Waters North America.

Michelle holds a BA in American Studies and Latino/a Studies from Williams College and speaks four languages (with Italian and French cued up!). Her passion for diversity and culture extends beyond advertising – she freelances as a small business consultant, an event photographer, and a Blog Editor for HerCulture, an online content platform dedicated to expressing women's languages, traditions, customs, and cultures. A dedicated Purple Cow, Michelle continues to volunteer for the Williams College Black Alumni Network.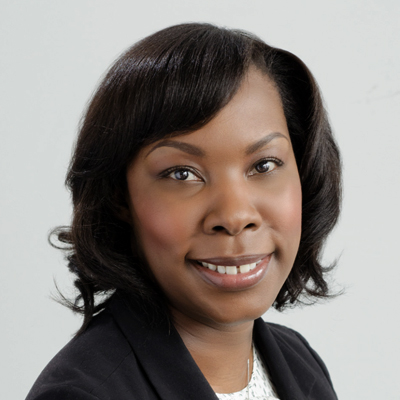 Karla Gray-Mayers
BBDO
Karla Mayers joined BBDO in 2007 and currently serves as EVP, Director of Diversity and Supplier Diversity for all NA offices. She is responsible for management of the BBDO Supplier Diversity program, focusing on increasing and developing external business relationships with diverse suppliers. All while managing BBDO's client relationships with respect to working with these diverse business partners.

Karla also serves as Director of BBDO's Diversity and Inclusion strategy, where she leads the agency's D&I efforts as it relates to client, agency and community by ensuring every employee has the opportunity to contribute their own unique combination of passions, talents and experiences.

Karla attended St. John's University where she received a Bachelor of Science degree in Marketing. Karla is a native New Yorker and currently resides in Westchester with her husband and three sons.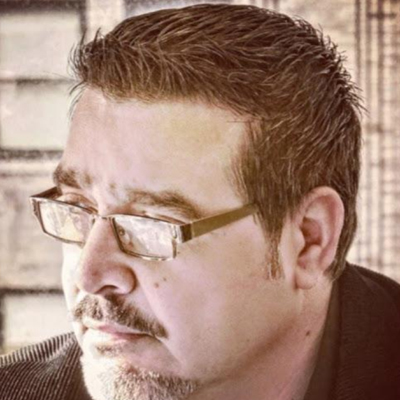 Ralph Navarro
As Director of Integrated Production Studio 8 for many years, Ralph Navarro oversaw all production for DDB New York, both print and interactive. During his tenure he created a state-of-the-art studio, the best in the DDB global network. Before he left in 2016 Ralph had created a studio that was truly media-independent, capable of producing work in all media.

It all began in 1982 when he was hired as Type Director, collaborating with art directors on type treatments for Volkswagen, IBM, American Airlines, Atari, GTE and other clients. His was the first agency studio to implement the latest typesetting system—saving DDB NY time and money, and improving creativity.

It was said that he maintained the art of typography while embracing the technology.

In the early 90's when Macintosh revolutionized graphics and typesetting, Ralph was first on board. He trained himself in the new technology, page layout software and desktop publishing tools, and then trained his co-workers. Because of Ralph's intense desire to stay current, DDB became one of the earliest adopters of the new technology. By the mid 90's the DDB print production operation was entirely digital AND highly profitable.

Once promoted to Director Ralph brought prepress, a service that had been outsourced to costly vendors, in-house, dramatically increasing revenues for the agency. By 2016 DDB New York did all of its retouching, proofing and delivery to publishers and printers on site.

Today Ralph takes on projects that interest him in his area of expertise and is always looking for new challenges, new technologies and new ways of communicating a client's message.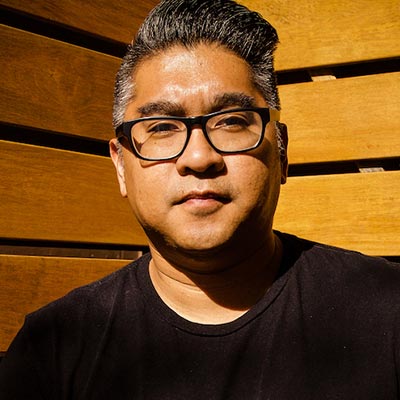 Shane Santiago
St. John & Partners
With more than 18 years in the industry, Shane oversees digital creative, strategy and implementation. Through a breadth of experience, from startups to Madison-Avenue agencies, Shane has brought big ideas to world-renowned brands like Marriott International, Under Armour, Disney, Discovery, the NBA, Daytona International Speedway, Paramount Pictures and Sony Pictures, snagging myriad industry honors along the way. His entrepreneurial drive has been applied across categories including automotive, food & beverage, sports & entertainment, technology, apparel, education, travel & hospitality, financial, and nonprofits. He's been published in top industry publications, such as Advertising Age, Communication Arts and Mashable. Shane earned his BS in advertising at the University of Florida, where he serves as Chair of the University's Advertising Advisory Council. Shane is inspired daily by his wife Amy, and his sons, Bradley and Carter. He's an avid watch collector and an aspiring sneakerhead.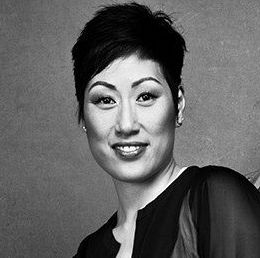 Justine Song-Henning
HZDG
With over 20 years of agency and marketing experience, Justine oversees a variety of accounts at HZDG. Bringing a diverse marketing background, with experience in real estate, health care and sports. She's been instrumental in the success of HZ accounts Ryan Homes, The Bozzuto Group and The JBG Companies.

She's also highly adept at sports-related marketing, providing invaluable insight and expertise while spearheading our efforts for the Washington Redskins for the last 8 seasons.

Justine attended the University of Connecticut where she received a Bachelor of Arts degree in Communications. She's now in a Duke dominated household, husband and son are avid fans, which provides endless joy during college basketball season.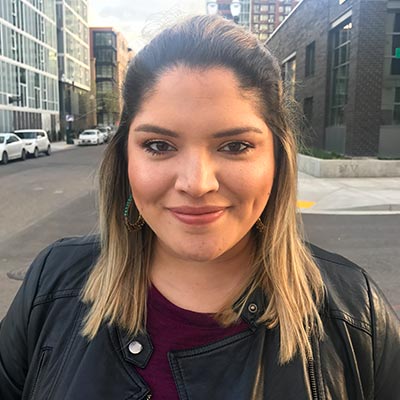 Analysa Cantu
Wieden + Kennedy, Portland
Passion and positivity are two of Analysa's greatest strengths in her Account Supervisor role at Wieden + Kennedy Portland. Through her time at W+K, Analysa has worked on a range of clients from Caldera, a non-profit summer arts camp organization, to Powerade, Coca-Cola's sports drink, who recently won 2 Cannes Lions in the 2017 Film Festival.

That passion and positivity extends beyond the creative she produces at work. Analysa is also passionate about transforming the advertising industry through diversity and inclusion initiatives. Analysa is a MAIP Alumnus and currently resides on the ADCOLOR Advisory Board as the Futures Programming Committee Lead.

Analysa studied Advertising at the University of Texas at Austin. She spent a few years in the concrete jungle (at Grey NY and HAVAS NY) before moving to the lush forests of the Pacific Northwest.

If Analysa could be anywhere in the world, it'd be front row at Beyoncé's latest concert tour. If she can't be found there, she's likely spending time with her family in Portland, Oregon or happily running around the W+K office.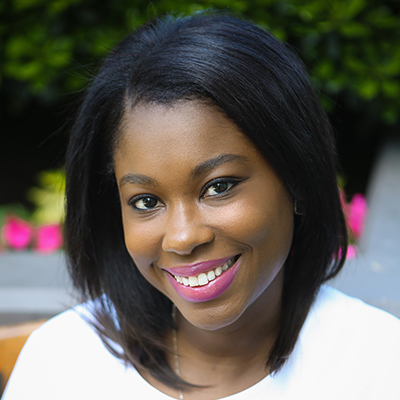 Ashley McGowan
Under Armour
Over the past nine years, Ashley McGowan has established herself as a marketer who has a passion for creating a more diverse and inclusive environment within the Chicago communications industry. Ashley is known for excellence in managing client relationships while infusing her passion for a diverse and inclusive work space. This combination of traits has chartered a unique professional journey from several creative agencies, Microsoft and now to her current role as Strategic Partnership Lead at Under Armour. At Under Armour, Ashley is responsible for stewarding large advertising partnerships across various digital fitness platforms.

Along this professional journey, Ashley has organized internal affinity groups, fostered conversations on various topics in the office, organized career panels and created countless opportunities for mentorship and entry-level development. In 2012, Ashley founded Coalesce Chicago. The 501(c)3 organization is the premier professional resource for diverse talent in Chicago. With over 1,500 members across Chicagoland, the organization provides members with opportunities for networking, professional development and mentoring.

Ashley is an alumna of the University of Illinois Champaign-Urbana, with a Bachelor of Science in Advertising. In 2012, Ashley was named in the inaugural class of ADCOLOR Futures. In 2013, she returned as an ADCOLOR Rising Star Honoree. In 2014, Ashley was honored by the American Advertising Federation as a Rising Star Alum of the Most Promising Minority Student Program. For Ashley, life is about leaving your footprints in the sand – if you were to ask her, she's just at the beginning of the mark she's looking to leave behind.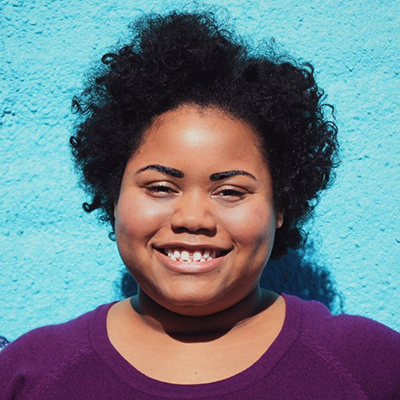 Candance Queen
meroë & co
Candace wears many crowns. Based in Chicago, IL, she's a visual creative, entrepreneur, and an advocate for diversity and social justice. Candace owns a boutique creative studio, meroë & co., and is the founder of Blacks In Advertising. Passionate about all things Trill, Chopped and Screwed, her work reflects her roots in Southeast Texas, as well as her love for exploring new technology and hacking culture codes.

ADCOLOR History:
2016 - Present AAB Member
2014 ADCOLOR Future & Panelist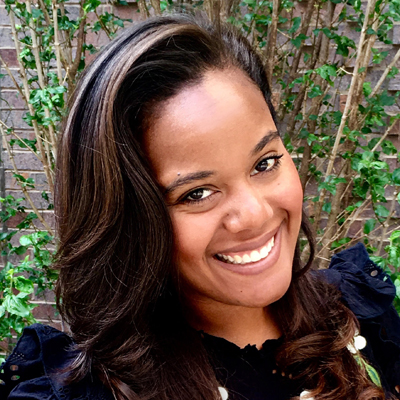 Carla Johnson
Code and Theory
Carla is a highly innovative, creatively driven and fearless Art Director.

Her expertise includes creative strategy, art direction and leading design projects from concept through to design and completion. She excels at managing multiple projects, working within tight deadlines and collaborating cross functionally.

This work ethic and passion transcends into Carla's life outside the office and what makes her the person she is. She has a true passion for people and being able to see positivity and promise within everyone. With a mix of her skill set and passion for mentoring the youth, Carla is involved in multiple projects that educate and motivate children of diverse backgrounds.

She is a true Texan at heart (born and raised), but has spent time in Baltimore, San Francisco and New York. When she is not busy working, you can usually find her outside enjoying the sweet sunshine, jet-setting somewhere beautiful, tapping her toes at jazz concerts or at a good sample sale.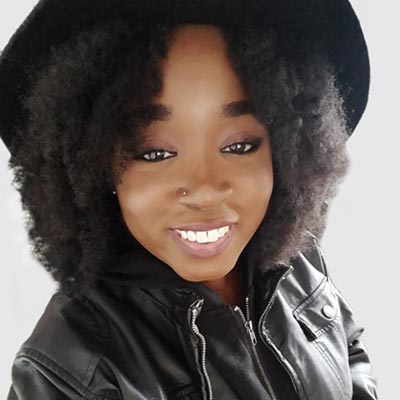 Catrina Wilson
BBDO, Atlanta
Catrina is a creative professional with a passion for helping businesses, entrepreneurs, and artists of all kinds achieve their creative visions. She is a lover of art; hand drawn, graphically designed, captured by a camera, musically composed, written or splashed across a canvas. In her current role as an Integrated Production Artist, Catrina works to ensure the creative execution and quality production of every project for all client accounts at BBDO Atlanta.

She studied Graphic Communications with a concentration in Business Administration at Clemson University (Go Tigers!). Her work experience includes everything from digital, screen, lithographic and flexographic printing companies, both big and small, to one of the largest, most effective, and highly awarded ad agencies in the world.

In addition to her role as an Integrated Production Artist at BBDO Atlanta, Catrina also offers freelance creative services for small businesses, non profit organizations, entrepreneurs and artists. She is a culture enthusiast and enjoys learning about the world around her and making meaningful connections and relationships with people like and unlike herself. She loves traveling, scary movies with a good plot, and lemon pepper wings.

She is also a very, very proud ATLien.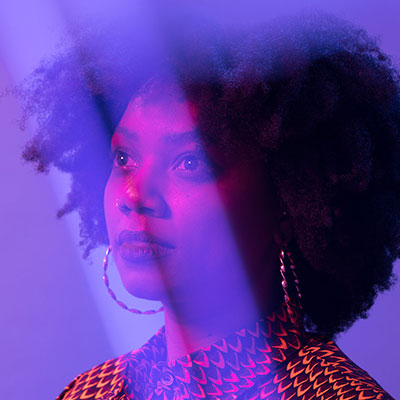 Chelsea Spartling
Freelance
Chelsea Spratling is a Senior Copywriter based in New York City. She has written for over six years in both agencies and in-house with a strong background in digital and social advertising. Some of her past clients include Verizon, Degree, Canary, Spotify, and Coca-Cola. She is a 2011 MAIP Alumna, 2011 MPMS Alumna, 2014 ADCOLOR Future, current MAIP Mentor, and dog mom to a 100 lb mutt named Mischief.

In her free time, Chelsea enjoys jewelry making, sewing stuffed animals, creating paper mâché figures, teaching herself architecture software, and cooking.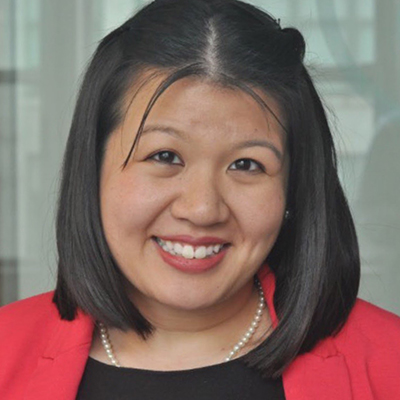 Jessalin Lam
Hyper Island
As Relationship Manager at Hyper Island, Jessalin is responsible for nurturing relationships and selling learning experiences to clients(including Lego, Samsung, Apple, Google, Best Buy, Nike, Capital One). She leads strategic partnerships, spearheads marketing events, and frequently attends relevant events to contribute to overall sales strategy, expanding the network, and growth of the business. Jessalin also acts as an advisor to facilitate the life-long learning journey of clients for professional development.

Prior to joining Hyper Island, Jessalin was Assistant Marketing Manager at ShermansTravel Media, where she led marketing and partnerships (Travel & Leisure, BrandmanPR, eBay, SmarterTravel) as well as organized company events to foster a supportive company culture. Previously, she was the Director, Marketing and Sales at SoundView Broadcasting LLC (SVB). She managed the advertising sales for over 15 international TV channels and was the key liaison for the Greek, African and South Asian channels. Before working at SVB, she worked at Multicultural Marketing Resources (MMR) as the PR and Sales Manager partnering with key decision makers to cultivate long-term business relationships. Among her numerous responsibilities at MMR, she promoted diversity initiatives and events, secured speaking opportunities, pitched clients to press (including ADCOLOR, AD Club of NY, Y&R) as well as attended multicultural conferences (AHAA, 3AF, Hispanicize).

She graduated from Baruch College with a Bachelor of Business Administration degree in Marketing and Advertising in 2010. On her spare time, Jessalin enjoys giving back to the community to inspire others. She plays an active role in several professional organizations such as SheRunsIt, Advertising Club of New York's Young Professional Committee, Association for Talent Development's Membership Committee, and United Women in Business.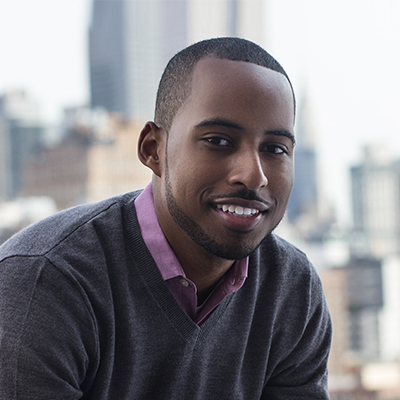 Jonathan Priester
Google
Jonathan Priester is an Account Strategist at Google serving as a member of the Global Support and Performance team. At Google, Jonathan is responsible for growing advertiser's business at scale across multiple verticals by serving as a liaison to educate,consult and provide policy solutions via the full suite of Google AdWords products. In addition to his work with clients, at Google Jonathan serves as a Co-lead of the New York chapter of the Black Googler Network (BGN), Google's employee resource group dedicated to supporting diversity and inclusion both at Google and throughout the greater tech community.

Prior to his time at Google, Jonathan has had the opportunity to develop a strong background in digital marketing, merchandising and account management through a combination of digital roles at JCPenney Corporate and agency experience at BBDO, AMV BBDO and The Godwin Group.

Born and raised in Jackson, Mississippi, Jonathan is a graduate of the Boston University College of Communication and The University of Texas at Dallas School of Arts and Humanities. With a Bachelors of Science in Advertising and Masters of Arts in Emerging Media and Communication respectively, Jonathan is trained in both branding and marketing disciplines.

Jonathan currently serves as a member of the ADCOLOR Advisory Board, an organization dedicated to tackling issues of inclusion and diversity across advertising, technology and creative industries. Jonathan is also an advisor to the executive board of Operations Crossroads Africa, a non-profit organization dedicated to building cross-cultural networks through service based exchange trips in countries across Africa, Brazil and the Caribbean.

Jonathan is a proud member of the 2010 Most Promising Multicultural Student Program and was recognized as the American Advertising Federation 2016 Most Promising Multicultural Student Program Alumni Rising Star.
Kai Jones Weidie
American Advertising Federation
Kai Jones Weidie is a seasoned and continuously learning diversity and inclusion, marketing and business development professional with nearly 10 years of experience.

In her current role as Director, Mosaic Center & Education Services at the American Advertising Federation, Kai leads strategic planning and implementation of the AAF's premier diversity recruitment programs, professional development workshops, and panel discussions for industry-wide events. Her focus is on relevant D&I subjects and challenges, as well as key Mosaic Center initiatives, including research projects and content development for AAF membership.

She prides herself on being a trusted teammate and in her ability to instill confidence in colleagues. She embraces attention to detail and values infecting others with her sense of humor. Her deep experience makes her a go-to resource on inclusion in the advertising, media, and marketing industries for the AAF's corporate, education, and grass roots memberships.

Kai is a veteran synchronized swimmer with 16 years of competition experience at the youth, collegiate, and masters level; as well as coaching for six years. She will soon embark on her third year as a U.S. Masters participant and could very well die in a swimming pool. Simply put, she's ready to make a splash with a smile.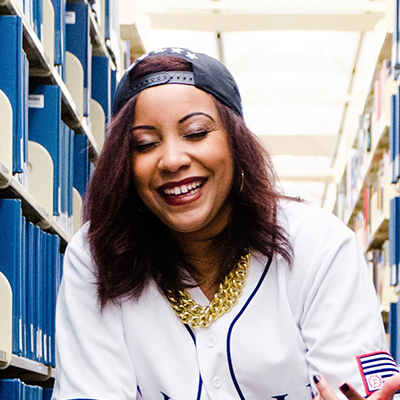 Kendra Croft
Kastner & Partners, LA
Raised in small town Texas, with a NY state of mind, and based in LA, Kendra's passions and work expand beyond boundaries. As a student of the culture Kendra builds her creative arsenal by collecting books, outdoor adventures, and concert tickets. (But mostly concert tickets) Her work is inspired by powerful storytelling through the art forms of comedy, rap, and film. She believes in using the tools of advertising to push cultures forward, and uplift communities through appealing and entertaining content with an impact.

ADCOLOR History:
2015 ADCOLOR Volunteer
2014 ADCOLOR Future
2013 ADCOLOR Attendee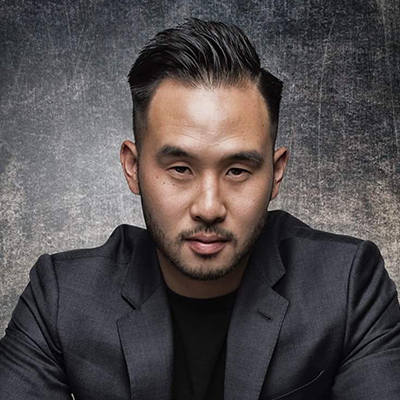 Kevin Lee
Droga5
Kevin is currently a Marketing Manager at Digiday where he leads the strategy and execution of the Digiday Careers brand. Prior to joining Digiday, Kevin worked at Nielsen and earned a BS in Marketing from the University of Maryland, College Park. In addition to his day job, Kevin is an active leader and member of multiple non-profit organizations, which include serving as a board member for The Chinese Youth Club of Washington D.C and on the advisory board for ADCOLOR, where he was most recently recognized as 2016 Mr. ADCOLOR. He also contributes his time as a writer and producer for Asian Cinevision and The Center for Asian American Media (CAAM), where he helps to tell the Asian-American narrative through film and video.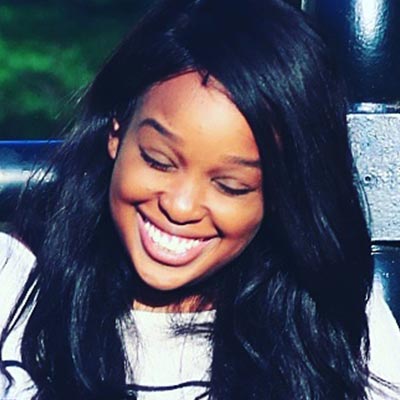 Liane Membis
Samsung
A digital media enthusiast at heart, Liane is a web designer-developer that loves technology, art, and damn good storytelling. Her professional experience includes working as a marketing specialist for Samsung, along with five years of agency and freelance web development work for small and big brands.

She is the founder and editorial director of BAUCE Magazine, a lifestyle site for self-made women of color. BAUCE was acquired in 2016 and is currently backed by angel investors.

Liane is also actively committed to diversifying the tech and media industries. She currently sits on the advisory board for ADCOLOR, an organization that seeks to recognize and uplift multicultural talent in the advertising, media and marketing industries. Liane has also volunteered as a Digital Media mentor for Girls Write Now and is a member of Delta Sigma Theta Sorority, Inc.

Raised in Atlanta, Georgia, Liane received a B.A. in English and Ethnic Studies from Yale University.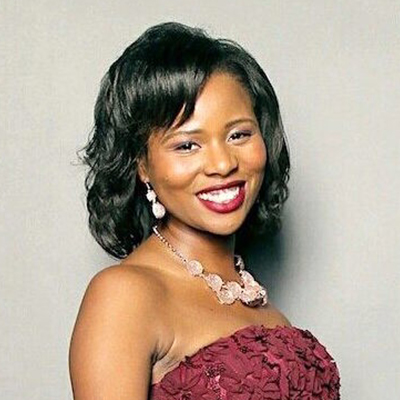 Rebekah Marie Andrews
AdRoll
Rebekah Marie Andrews is hard working, energetic, a chocoholic and possesses a positive spirit. As an avid traveler, she loves to embrace new experiences. She goes by her middle name Marie. Currently, she's a Senior SEM Analyst supporting the Boeing account at TMP Worldwide. Her professional background involves 5+ years of account management, sales, and digital marketing/advertising experience. Working at Google for 2+ years, she developed exceptional knowledge about the digital advertising ecosystem. This phenomenal professional advertising and marketing background enabled her to educate, consult, and solution sell to advertisers to help them with their online strategies across search, mobile, video and display. At The Marketing Store, DDB Chicago and BET Networks, she gained experience in national brand activation events, QSR and broadcast media advertising.

The goals set for her career trajectory mirrors one of a passionate entrepreneur mainly seeking to impact lives, community and broaden her knowledge cross-functionally, while helping others along the way to discover their full potential. She earned her B.S. in Advertising from the University of Illinois at Urbana-Champaign. Her passion for diversity initiatives fuels her soul to make an impact in the world for positive change.

ADCOLOR History:
2016 - Present: ADCOLOR Advisory Board
2015 ADCOLOR Future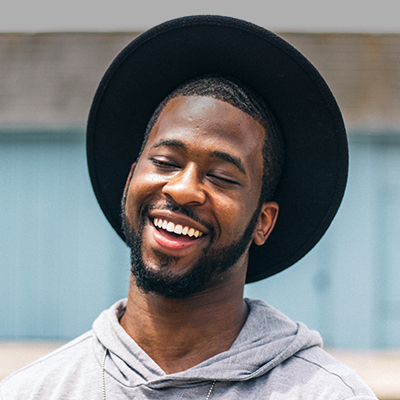 Matt Augustin
Fitzgerald & Co
Matt has a demonstrated proficiency in creating and developing communications and brand strategy in the digital sector with a focus on social strategy and execution. Matt also has experience writing copy, creative concepting, and in community management for social platforms including, YouTube, Facebook, Twitter, Vine, Instagram, Google+, Pinterest and LinkedIn.

Matt is experienced in social listening in real time and with tools such as SYSOMOS, Spredfast, Brandwatch, Sprout Social, etc. His public relations experience includes writing press releases, e-newsletters, website content development and the ability to translate technical concepts into communications understood easily by a wide variety of audiences. Matt understands that in today's day and age it is not only important for brands to exist in specific digital spaces, but also effectively communicate with different audiences while remaining true to the brand itself.

With a fiery commitment to diversity & inclusion, Matt has been granted the privilege to help launch Fitzco's diversity & inclusion initiative as the agency's first Agency Diversity Champion. His role outside of Social Strategist (his main role) is to focus on bringing true diversity/inclusion and understanding to his office through panels, events, guest speakers, conference attendance, and more.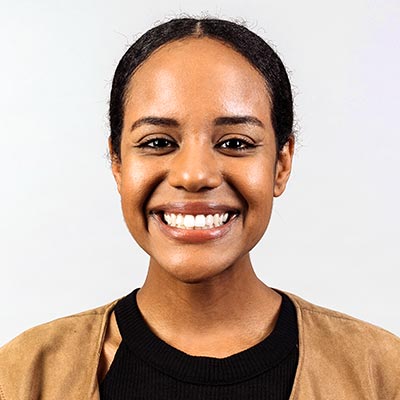 Meron Medhanie
Wieden+Kennedy
Meron's a compassionate artist, thinking and student of the human condition.

Her purpose is to shrink the gap that separates us through cultural understanding, compassion and empathy.

Passionate about changing the narrative about people of color, she's serve on the board of the MAT program and ADCOLOR, two organizations that help people of color an opportunity to enter the communications industry.

Meron's a strategist who's been in the game for 6.5 years, working in strategy, account management and media. Currently at Wieden+Kennedy, Meron works on the Coca-Cola ccount and is a core team member of On She Goes, a new brand and travel website for women of color.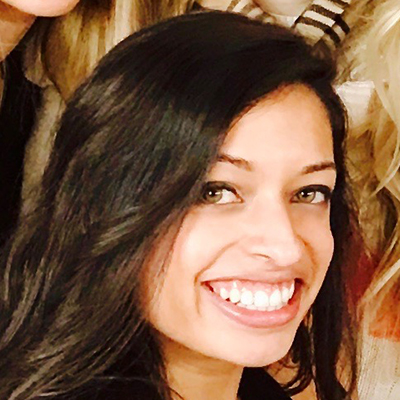 Reema Rao
Cavalry
Reema works in strategic planning, infusing brands with humanity and bringing creative experiences to people. She's worked in a variety of categories including CPG, airline, and insurance, and loves the breadth of experience her work has given her. She calls herself a "New York" Chicagoan - a mix of the on-the-go, fast-paced, "always up for anything" New York spirit with a down-to-earth, Midwestern heart and where she calls home. At the center of anything that's important to Reema is people, and the goodness they bring to her life.

ADCOLOR history:
2016 ADCOLOR Future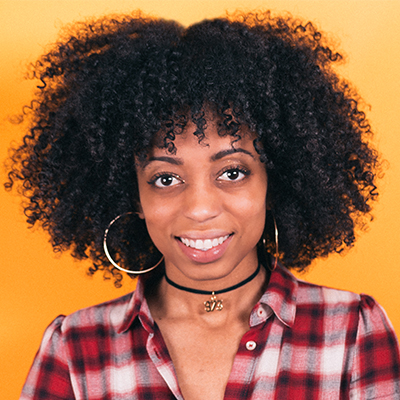 Selena Davant
Freelance
Selena Davant lives for creativity and unlocking new potentials. She is the founder of Smile A Day – a photojournalism blog showcasing the beauty of life through the lens of a smile.

By day, she focuses on creating content and experiences that foster new perspectives, positivity and bring people together. Art direction, design, photography, videography, social media and strategy — she has executed all of the above and is passionate about the art and science she creates each day.

Born and raised in French Guiana (an overseas department of France in South America - next to Brazil) she is now based in Oakland, CA. Somewhere between building up her first business venture, taking photographs at the event next door, connecting with other creatives, or bench-watching shows with her roommates, Selena, ironically, manages to stay away from her phone to dance or paint as much as she can.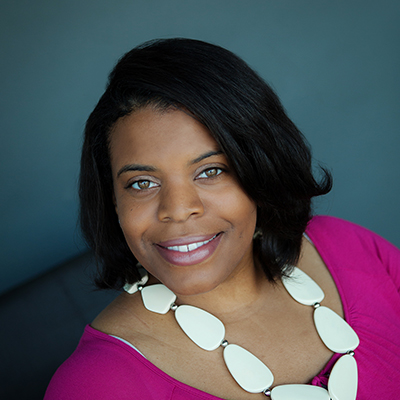 Stacey Mahoney
Microsoft
Stacey started her an award-winning 20+ year career in tech, with one singular moment as a grade-schooler. Her grandmother taught her to read code on a Commodore 64. From that point forward, she was drawn to computer technology personally and professionally.

Her professional experience would begin in 2000, writing code and editing website content for non-profit organizations. As a freelancer, she began online brand management and eventually joined an interactive startup focused on hospitality marketing. Craving more intersection between digital and creative, Stacey focused her professional career towards full-service ad agencies that allowed her to leading complex creative/digital projects - often working on new platforms in the "we've-never-done-this-before" territory. At agencies such as HZDG, and Wunderman firms: RTCrm (DC) and Blast Radius (Seattle), she began to see her knack for the business of tech as well.

Stacey joined Microsoft in 2013, leading an award-winning search sales team. To formalize her interest in the business of online advertising and technology, Stacey began working in sales operations in 2016 at Microsoft. Her range of digital experience makes her a mentor and partner for businesses and non-profits craving insights from leaders in tech. So, in addition to her day-job, Stacey mentors rising talent, and professionally volunteers with non-profit organizations who focus on democratizing access to digital education and careers.

You'll always find Stacey trying solving a problem and gravitating to wherever technology, culture and community intersect. And in her "free time" she writes (blogs, poetry, and really long social media posts), travels, and studies canine behavior.

My life principles are rooted in self-awareness, enabling others, and enlightenment. At the end of my life, want people who know me to say, "Stacey helped me...."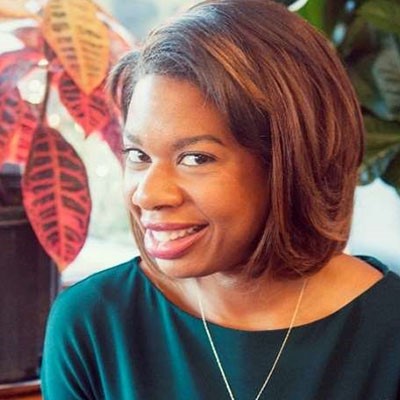 Tamika Joseph
Twitter
Tamika is a digital advertising and marketing professional with 10+ years of industry experience having worked on all sides of the business: publisher, agency and client sides, as well as within multiple functions – finance, communications, marketing and for the majority, advertising sales. Her professional experience spans across cities, including London, Chicago and for the majority, her hometown, New York City.

Presently, Tamika is a Strategic Account Manager for Bing at Microsoft where she manages $20M in search advertising revenue for top tier direct advertisers and ad agencies in the northeast region. Yet, in 2012, she initially joined Microsoft's display advertising business selling their portfolio which included MSN.com, Skype, Outlook, Xbox, video and programmatic. Her work experience hails from companies such as NBC Universal, Disney-ABC, and more. Throughout her careers, she mentored and onboarded 100+ new employees as well as led a professional development team. She's also managed interns and assistants, half of which converted to full-time employees. She is actively involved in the community as a dedicated advocate to mentoring young girls and amplifying diversity and inclusion.

She sits on the Advisory board of AdColor, a non-profit organization that celebrates diversity in advertising. She has been an active member of the National Black MBA New York chapter, serving on the Corporate Sponsorship committee, securing and maintaining partnerships with Fortune 100 companies.

Tamika is an advocate of teaching and mentorship as she is a "Big" to a "Little Sister" via the Big Brother Big Sister program in NYC. In addition, she mentors a young girl in Kenya via email through Girls Give Back Circle. She's pursued international opportunities to train and consult Microsoft's internal teams as well as external partners, agencies, and NGOs on digital marketing in Kenya and Zimbabwe. Lastly, when she has free time, she also provides professional development advice to MBA students, as well as digital marketing advice to local small businesses in her neighborhood.

Tamika pursued her education in New York City. Graduating with Honors from Pace University in 2005 with a BBA in Marketing and Mathematics. She was the only Statistics minoring the graduating class. After 4 years of work experience, she pursued her MBA at Fordham University where she focused on Communications, Finance and International Business. During her MBA studies, she sought her own study abroad opportunity and went to London for 6 months where she studied and worked in international marketing at Disney Cruise. Upon return, she went to Chicago for a role at MillerCoors. Ultimately, her hometown of New York City called her back.

Tamika is a Brooklyn, NY native where she currently resides but often escapes to satisfy her avid global travels. She's been to 4 continents, 32 countries, 37 international cities, 29 national ones, and 18 states. Yet, most of her travels are to the islands for reconnection with her family and friends in the Caribbean.