THE ADCOLOR CONFERENCE
PRESENTED BY GSD&M AND OMNICOM GROUP
The ADCOLOR Conference is the premier diversity gathering for professionals at all levels. We are a one-day immersive event that convenes innovators, experts and thought leaders from multiple creative industries: advertising, marketing, media, entertainment, public relations and tech.
ADCOLOR has always known: we can't just focus on one type of person, one type of difference. That's why we celebrate and advocate people of color, women, members of the LGBTQ community, people with disabilities and other often-overlooked champions of the creative industry. And that's why it's our duty to ask you all, no matter who you are or how you identify, to Come Together.
Because together, we are part of something strong. Something special.
Together, our words are amplified. Millions of voices in unison.
Together, we are not a march. We are a movement.
Together, we are not enemies. We are allies.
And this call to Come Together—it's more important now than ever.
Those who stand against us, those who would oppress us, who fear us for being different, fear us for no longer fearing them…they've organized around hate.
But we have love. We have respect. We have each other.
Today, "I" becomes "we."
I can identify as one, but we must empathize with all.
I can stand out in a crowd, but we must stand up as a group.
Because none of us can rise up unless all of us rise up.
The time is now: Come Together for ADCOLOR 2017.
2017 SPEAKERS & PRESENTERS
Click To Read Speaker's Bio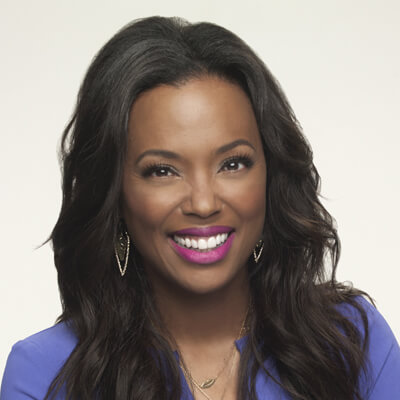 Aisha Tyler
Aisha Tyler is a celebrated actor, comedian, director, author and activist who is currently co-host of the hit CBS daytime talk show The Talk. She is also known for voicing spy Lana Kane on F/X's edgy hit comedy Archer and her role in CBS's Criminal Minds. In addition to her work in the entertainment space, Aisha is deeply dedicated to charity and volunteerism. She serves on the board of Planned Parenthood, acts as spokesperson the American Red Cross and consults with the trust for Public Land's Parks for People Project.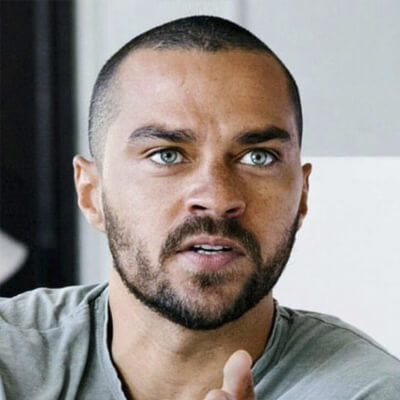 Jesse Williams
Jesse Williams is in his 8th season as Dr. Jackson Avery in ABC's hit series "Grey's Anatomy".  He most recently served as senior producer and correspondent for EPIX docuseries "America Divided" with Norman Lear and executive produced the documentary "Stay Woke: The Black Lives Matter Movement". His feature credits also include Lee Daniels' The Butler, The Cabin in the Woods and Brooklyn's Finest. Williams is founder of the production company, farWord Inc. and the executive producer of Question Bridge: Black Males, a series of transmedia art installations, films, and website. He also sits on the Board of Directors of Advancement Project and
Sankofa.org
.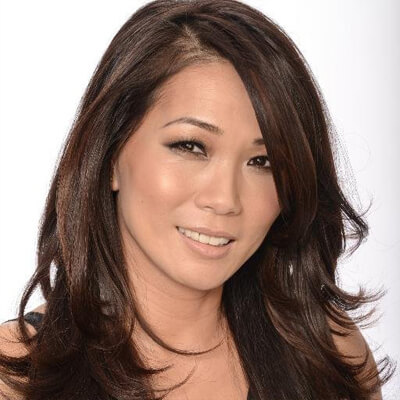 Keli Lee
ABC Studios International
Keli Lee has been named Managing Director, International Content, Platforms and Talent for ABC Studios International. Based in London, Ms. Lee leads the international division of ABC Studios, creating new opportunities for international co-productions, local original content, program formats and talent around the world.

In Ms. Lee's former role as Executive Vice President, Talent and Casting at ABC Entertainment Group (ABCEG): ABC Network and ABC Studios, a position she held for more than a decade, she oversaw all talent and casting for ABC Television Network and ABC Studios, including multiple award-winning series such as "Modern Family," "Scandal," "Grey's Anatomy," "How to Get Away with Murder," "Lost," "Desperate Housewives," "Black-ish," "Fresh Off The Boat," "Once Upon a Time," "Marvel's Agents of S.H.I.E.L.D.," "American Crime, "and "Quantico."

Under Ms. Lee's decade of leadership, ABC received a total of 30 Emmy Awards in the Outstanding Acting Categories including Viola Davis's historical Emmy Award in 2015 as the first African American actress to win Outstanding Lead Actress in a Drama and Regina King for Best Supporting Actress, Julie Bowen, Eric Stonestreet, Ty Burrell, and 159 Emmy Award nominations for actors including Kerry Washington, Sofia Vergara, and Timothy Hutton. During Ms. Lee's tenure, ABC also received 60 Golden Globe Nominations and five Golden Globe Awards in the acting categories.

Ms. Lee spearheaded ABCEG's efforts to bring greater inclusiveness to the screen, a strategy that has led to domestic ratings success as well as expanded global viewership for the company. Diverse and international talent is both a strategic priority and a personal passion for Ms. Lee. Her relentless and global search for talent led to the discovery of talent such as Bollywood sensation Priyanka Chopra, who was cast in the drama "Quantico" after Ms. Lee met her in India and brokered a talent deal with her in a competitive situation. Ms. Lee discovered Korean actress Yunjin Kim, who starred in the ABC series "Mistress" and whose character in "Lost" was created for her after Ms. Lee orchestrated a meeting with executive producer J.J. Abrams. Colombian actress Sofia Vergara was cast by Ms. Lee in several roles, ultimately starring in "Modern Family." Sara Ramirez was discovered by Ms. Lee after the Broadway show "Spamalot," and her role in "Grey's Anatomy" was created after Ms. Lee introduced Ramirez to creator, writer and Executive Producer, Shonda Rhimes.

Keli Lee's commitment to finding global talent also led her to conceptualize and create ABC Discovers, a series of landmark initiatives with a globally focused creative talent recruiting program that leverages technology to allow acting, writing and directing talent to submit their original content online. Winners of the program are offered training, mentorship, and capital in order to scale their skills. As the result of this and other efforts, Ms. Lee and her team discovered and mentored more than 500 diverse and international actors. Past program participants include 2014 Academy-Award® winning actress Lupita Nyong'o of "12 Years a Slave," 2015 Golden Globe winner Gina Rodriguez of "Jane the Virgin," Chadwick Boseman of "Marvel's Black Panther," Jesse Williams of "Grey's Anatomy," Randall Park of "Fresh Off The Boat," "Dancing with the Stars" judge Carrie Ann Inaba, and Cornelius Smith Jr., who is now a series regular on the ABC hit drama "Scandal."

Ms. Lee earned a B.A. in Philosophy from New York University and is a member of the 2014 Class of Henry Crown Fellows at The Aspen Institute. She was named one of Fast Company's "Most Creative People in Business 1000" in 2015.She is a national Board Member for Step Up, and was the 2012 recipient of the Step Up Women's Network Inspiration Award. She is also a former mentor to the Korean government's Ministry of Culture and Tourism for KOCCA and is a member of the Council of Urban Professionals, for which she received their CUP Catalyst Award in 2014.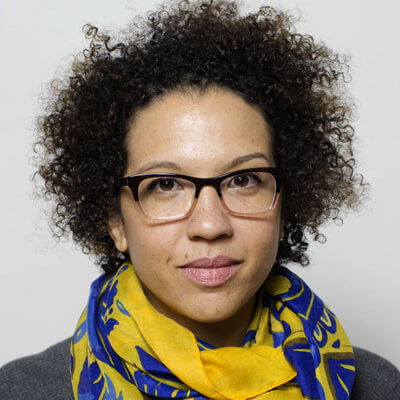 Kendra Clarke
sparks & honey
Kendra focuses on marrying data with organization and brand strategy. She spent her mid-teens completing her undergraduate studies in Political Science and Theatre. As a 17-year-old with a Bachelor's degree, she spent a year studying studio art and playing rugby (mostly because her ex-girlfriend told her that she couldn't). At 18 she started a Political Science Ph.D. program, only to decide two years later that she wanted to leave academia and change the way people think about data and information. Oddly enough, she uses everything she studied on a daily basis.

Kendra has now spent a decade working for marketing and consulting firms,as well as on a few product/startup projects. She occasionally lectures on turning raw data into usable (and useful) insights, finding metrics and indicators that can be used to guide bespoke strategic foci, and data-driven storytelling. Kendra is passionate about experience design,information design, and using data to inspire empathy.
Agenda
Click Event To Expand For More Information
16

Sep

17

Sep

18

Sep

19

Sep
The orientation dinner is the kick-off event to the weekend; to help the new class of FUTURES make the best of the experience. A panel of FUTURES alumni, ADCOLOR supporters and sponsors share their stories and give advice on how to make the best of this tremendous opportunity.
ADCOLOR UNIVERSITY – PART I
Presented by UCB@Work
ADCOLOR FUTURES HACKATHON LUNCH
Open only to registered attendees
HACKATHON PRESENTATIONS
Open only to registered attendees
HACKATHON JUDGING
Open only to Hackathon judges only
MEET THE FUTURES MIXER
Presented by Google
ADCOLOR CONFERENCE
(Presented by GSD&M and Omnicom Group)
THE ADCOLOR COCKTAIL RECEPTION
This is an exclusive opportunity for FUTURES to meet their mentors and get to know one another face-to-face.
Check-in and Red Carpet Reception
The 11th Annual ADCOLOR Awards
Presented by GSD&M and Omnicom Group
The ADCOLOR Awards After-party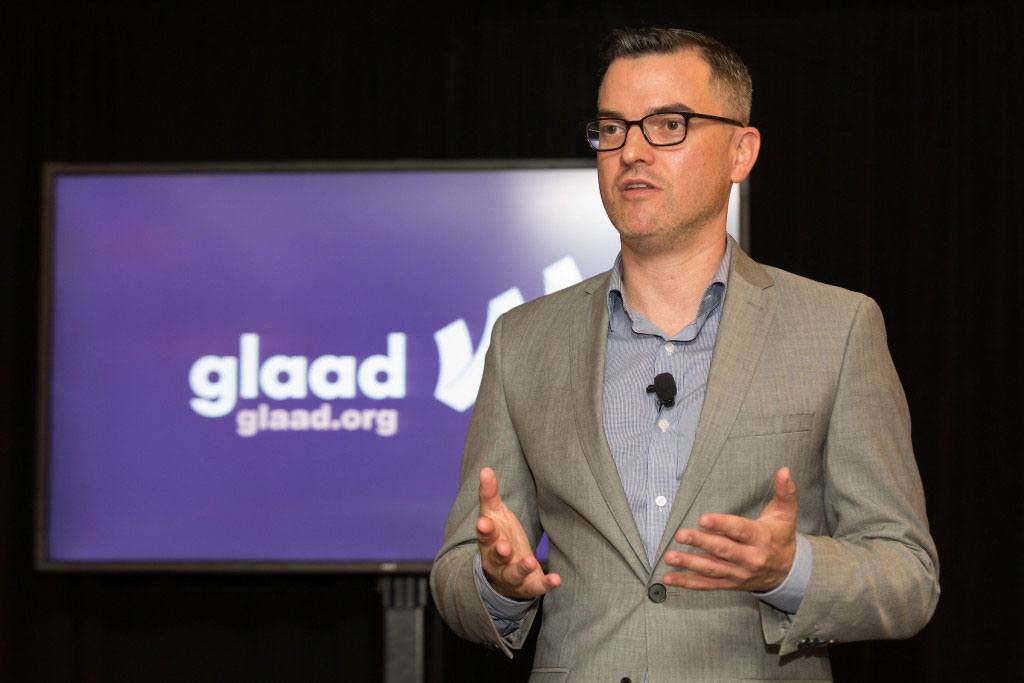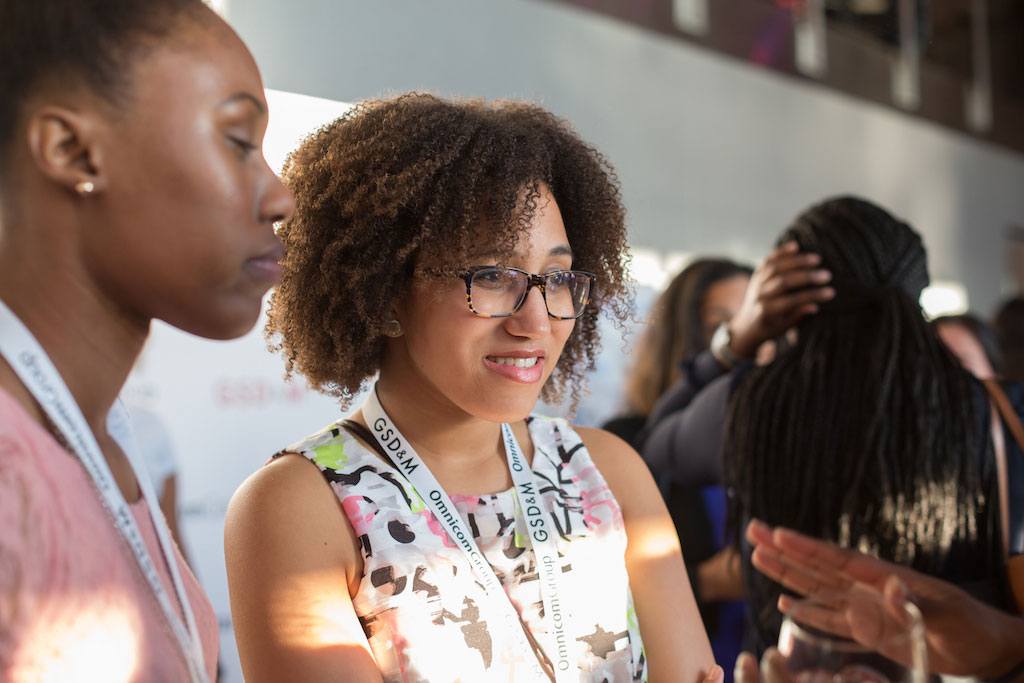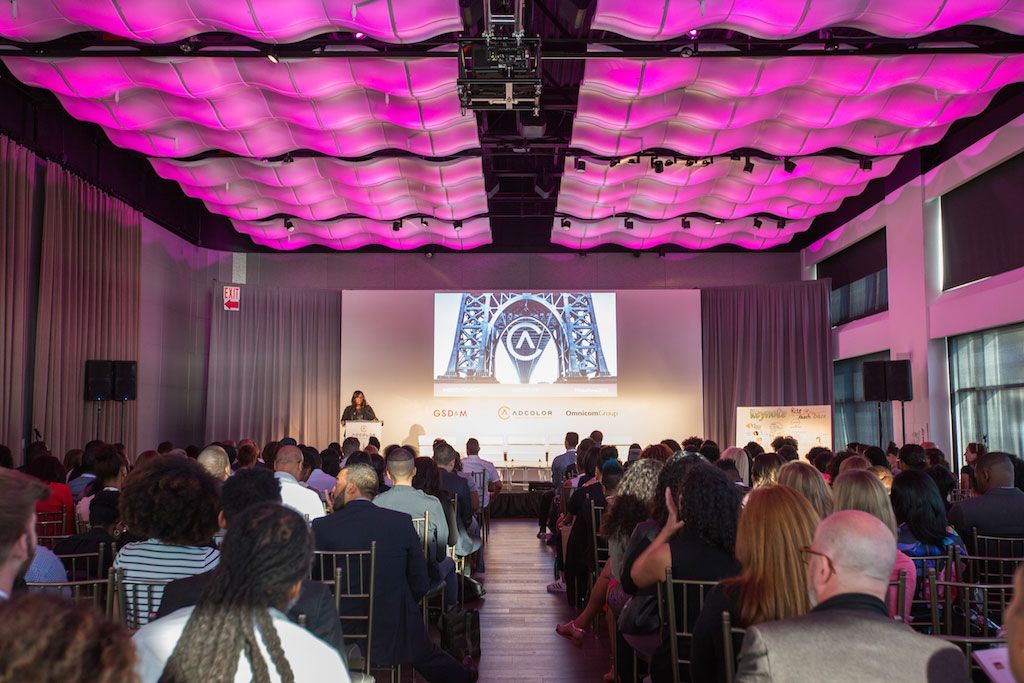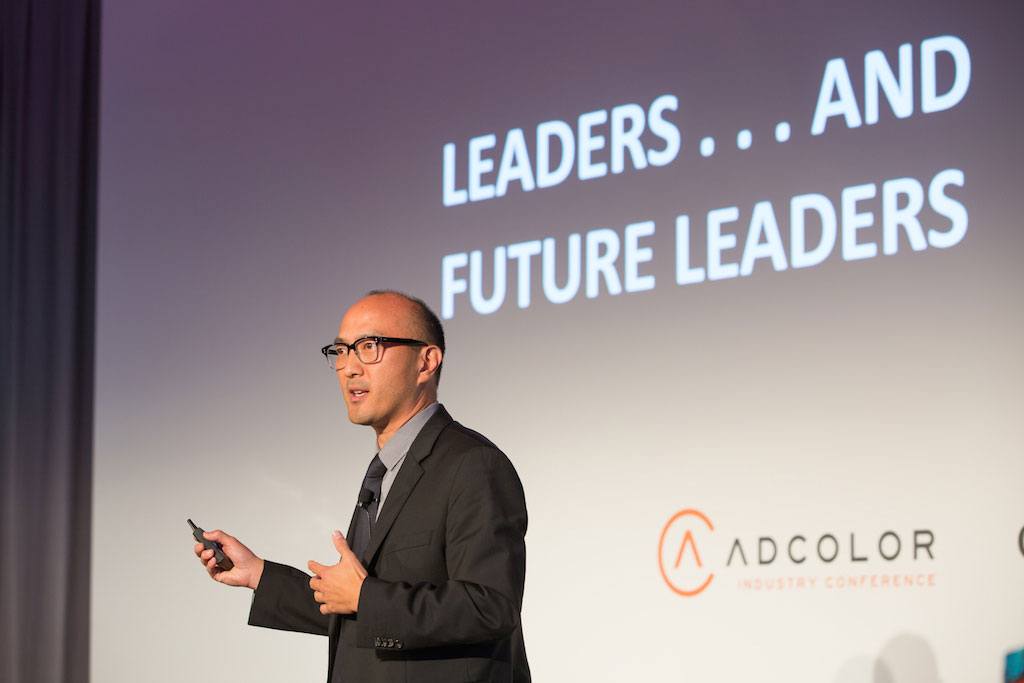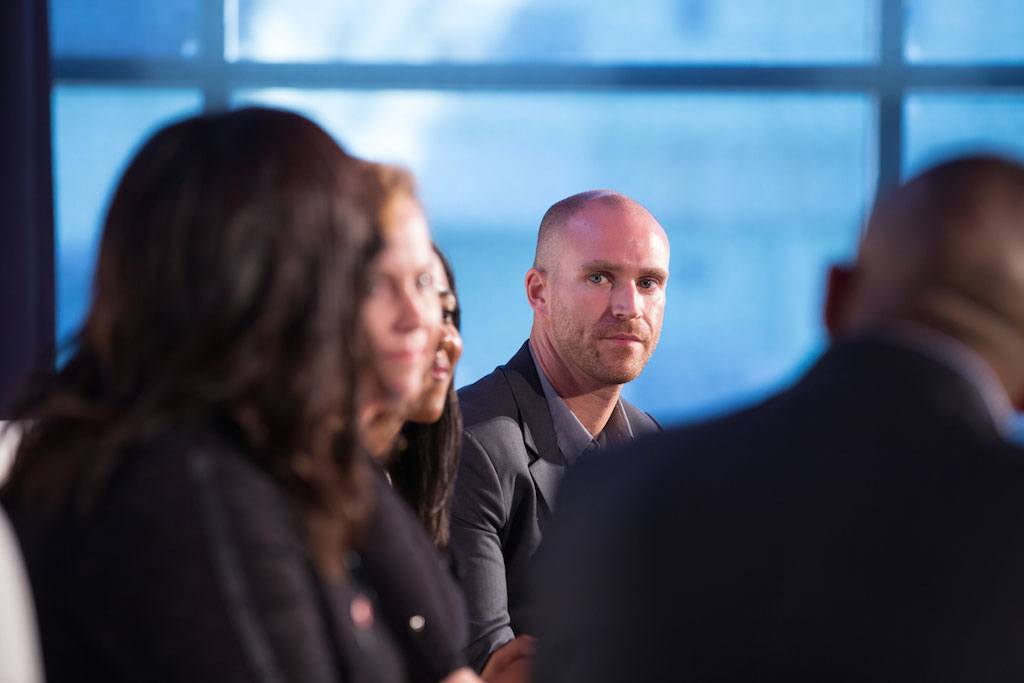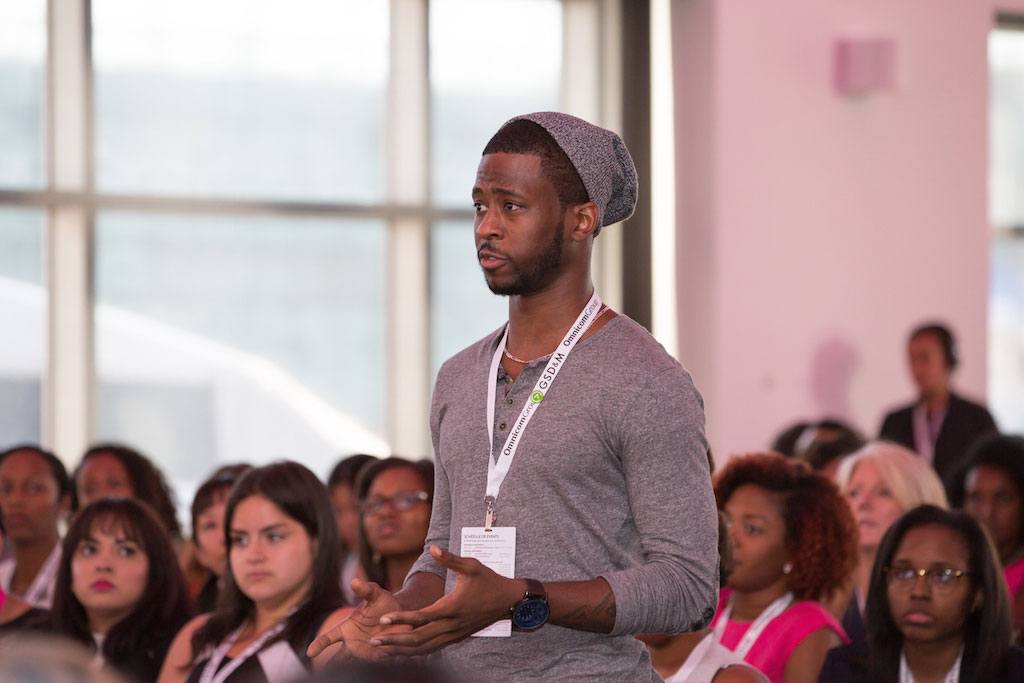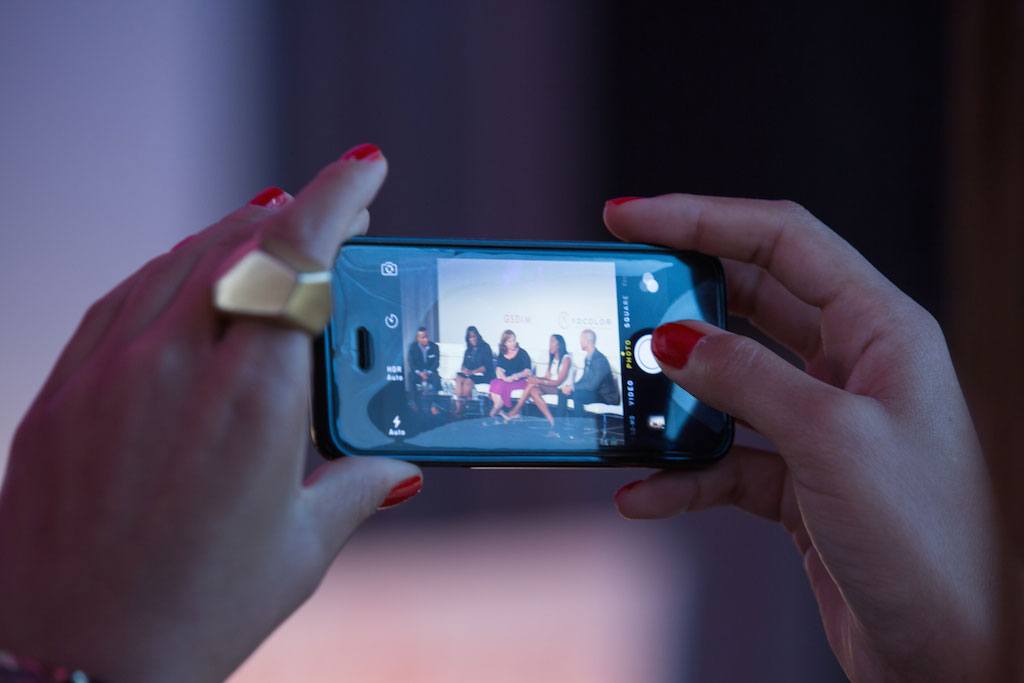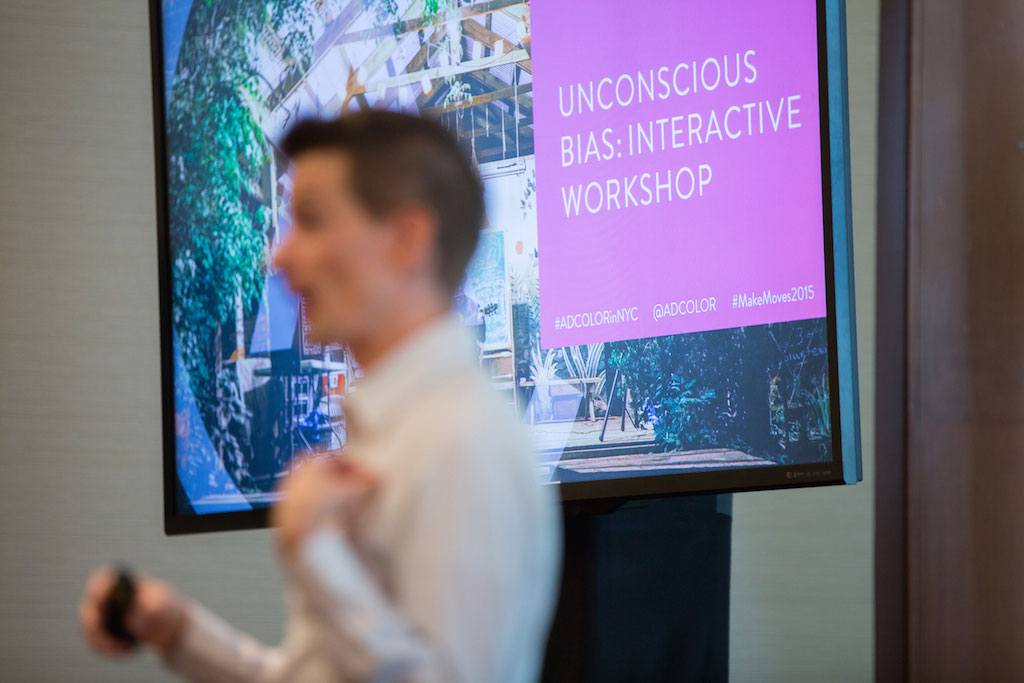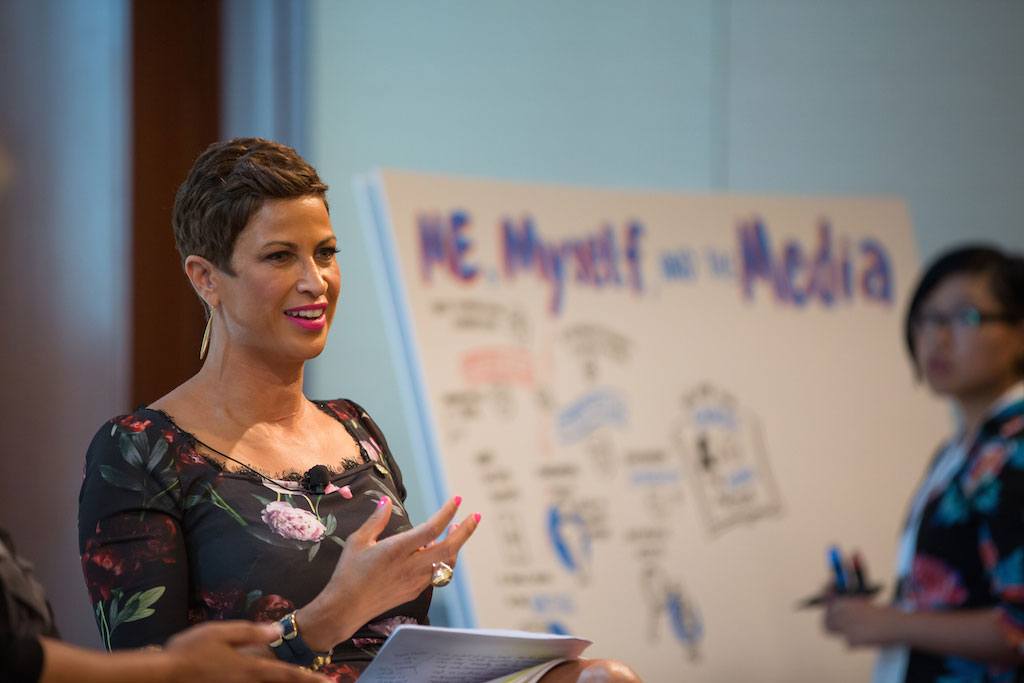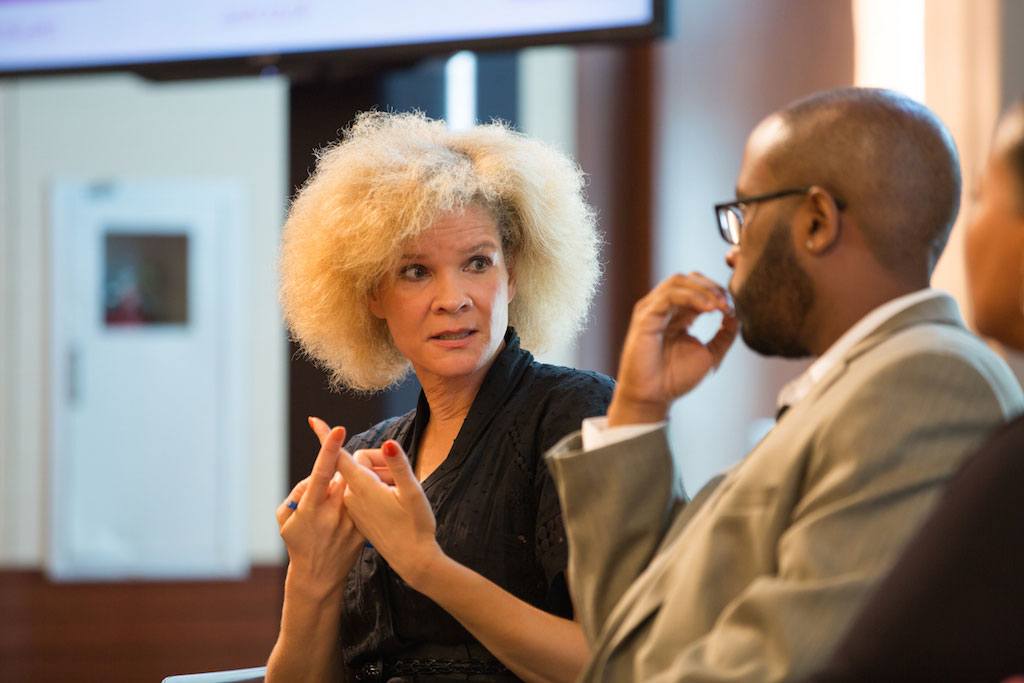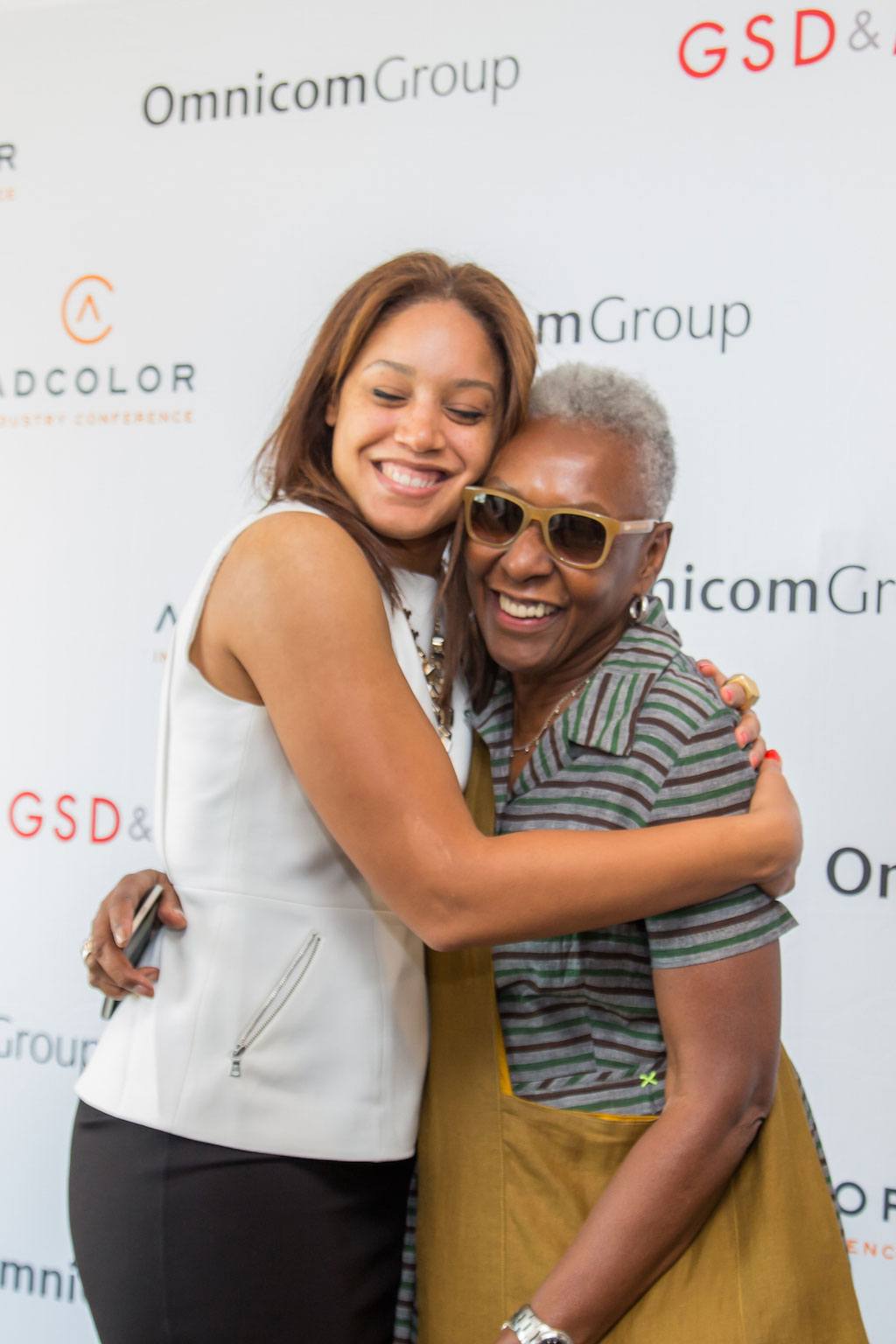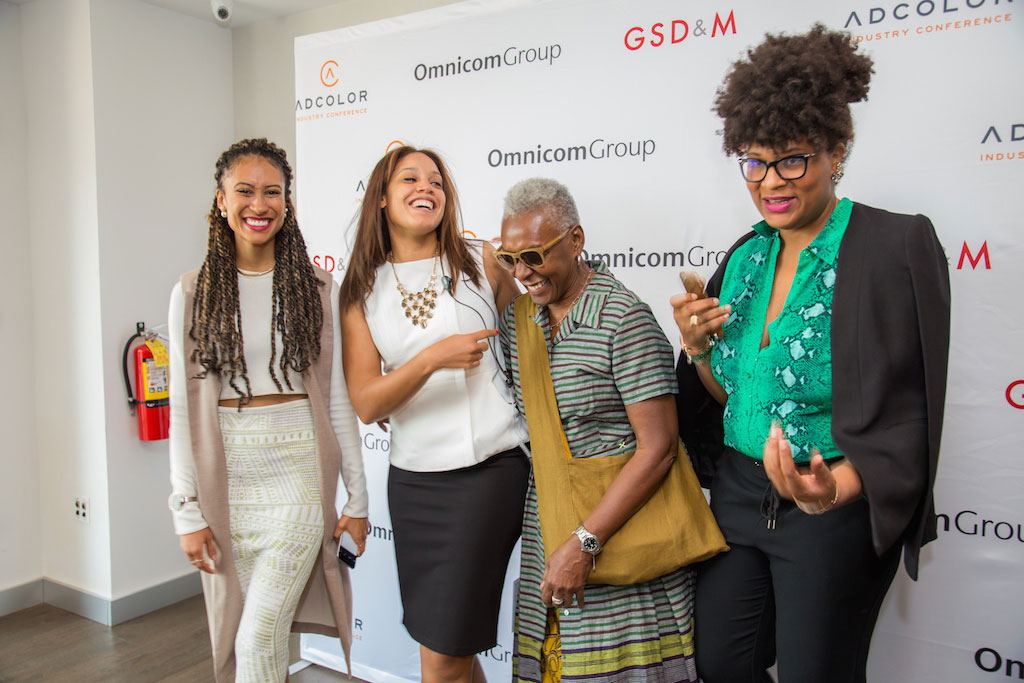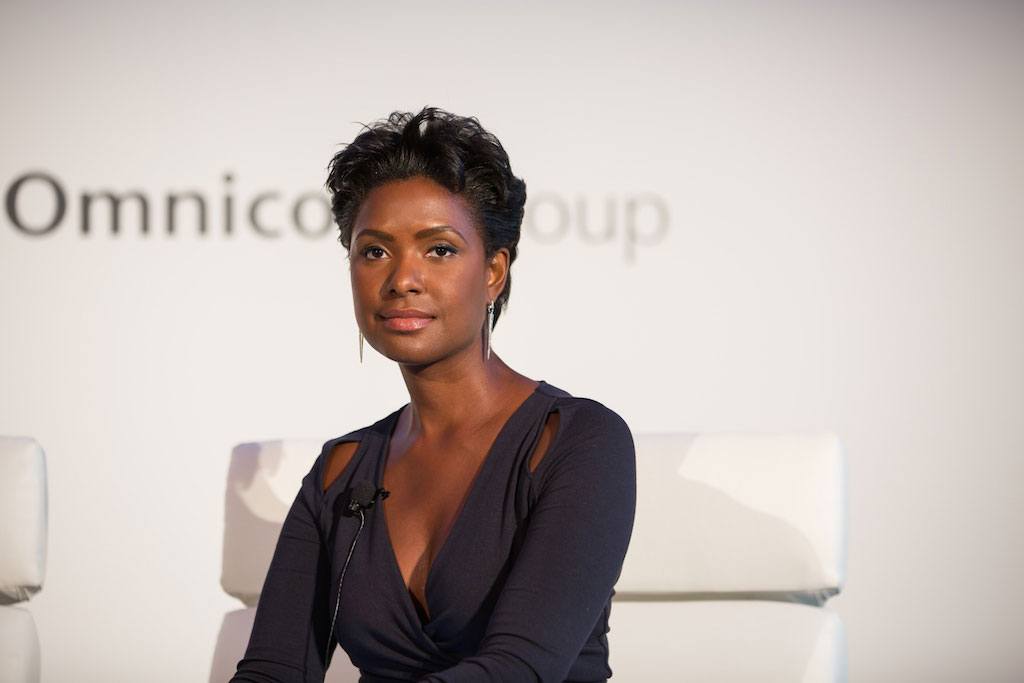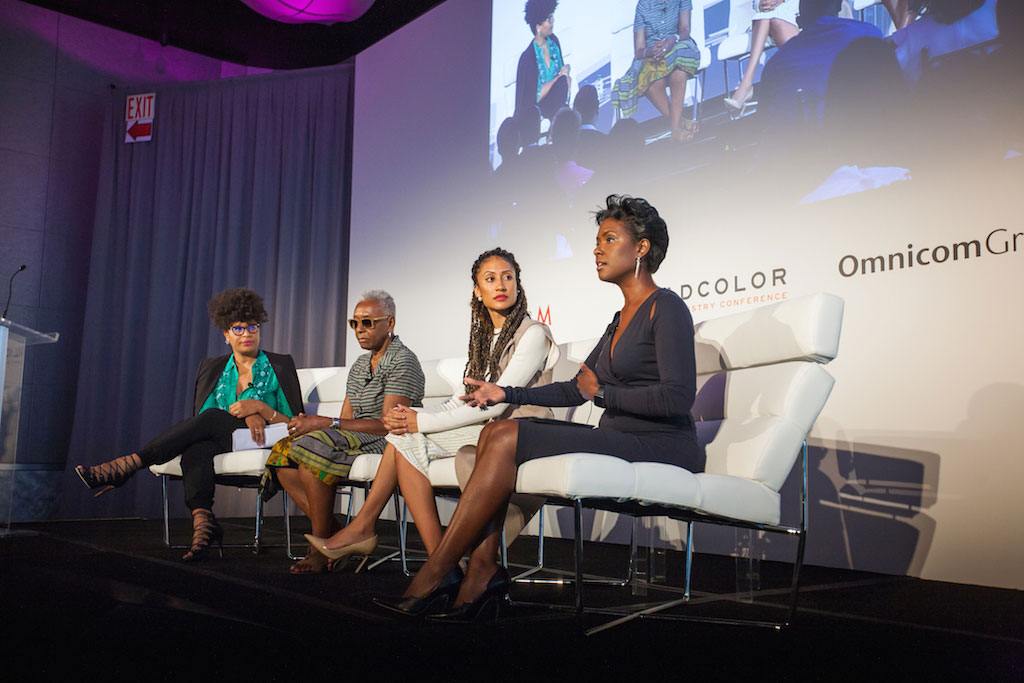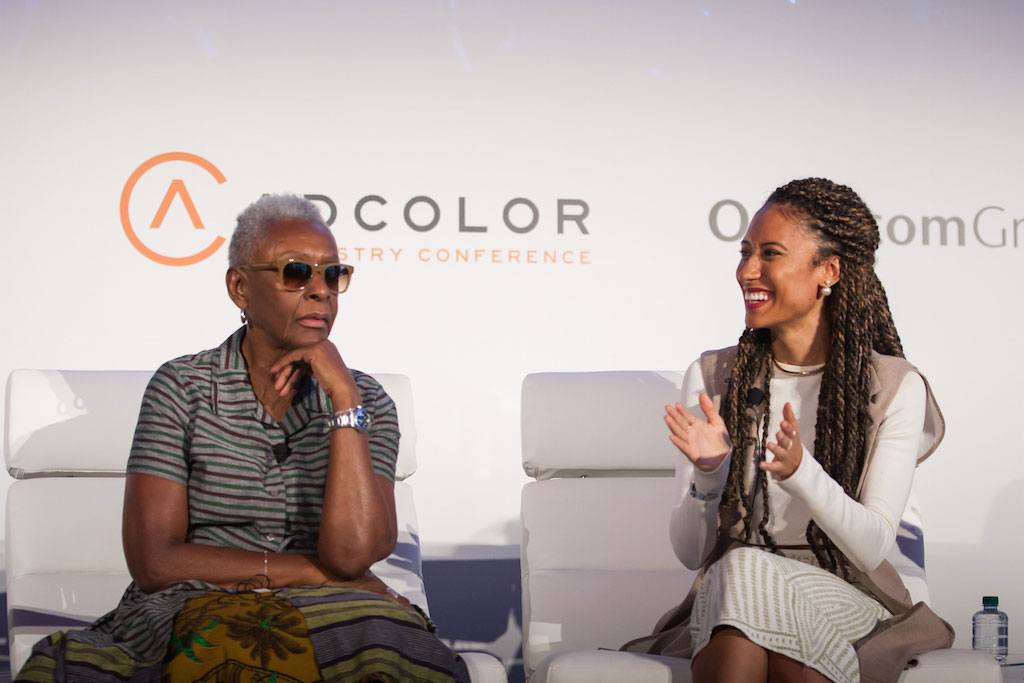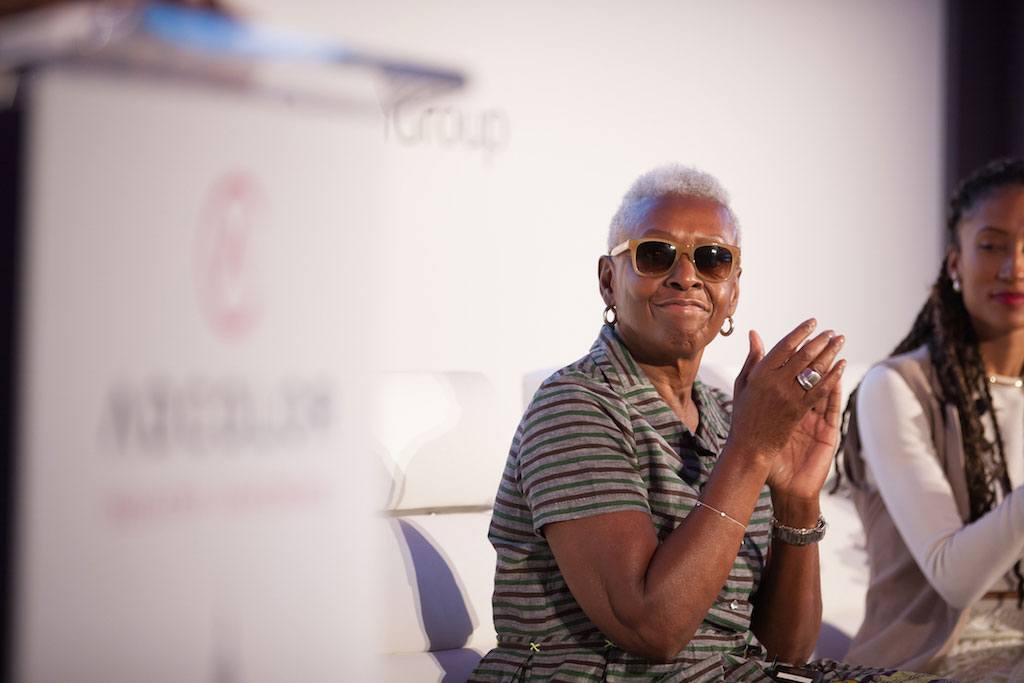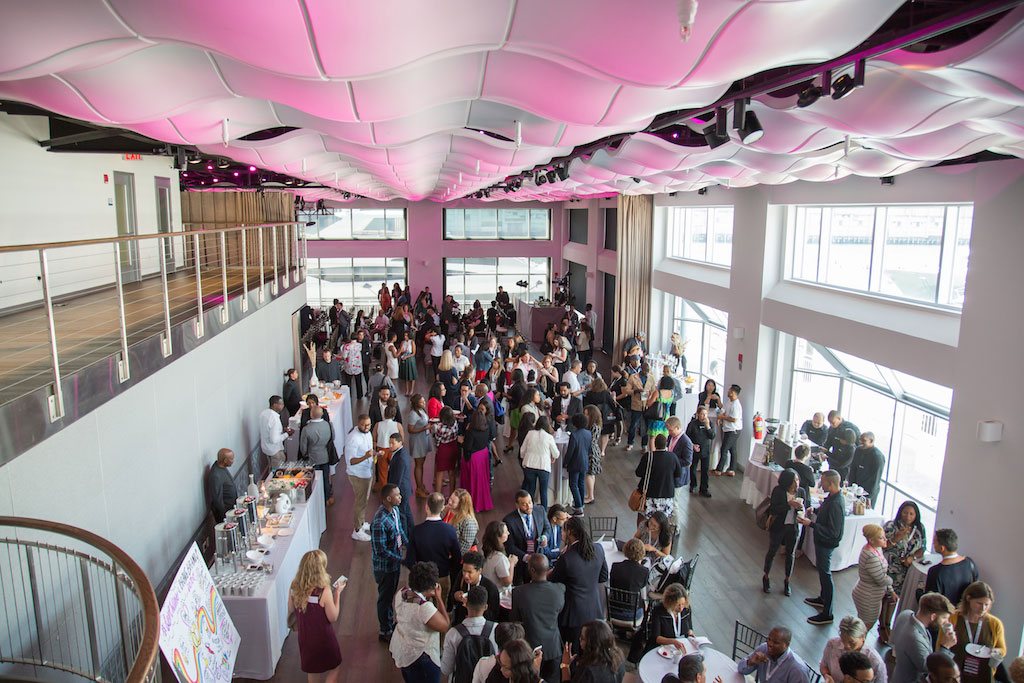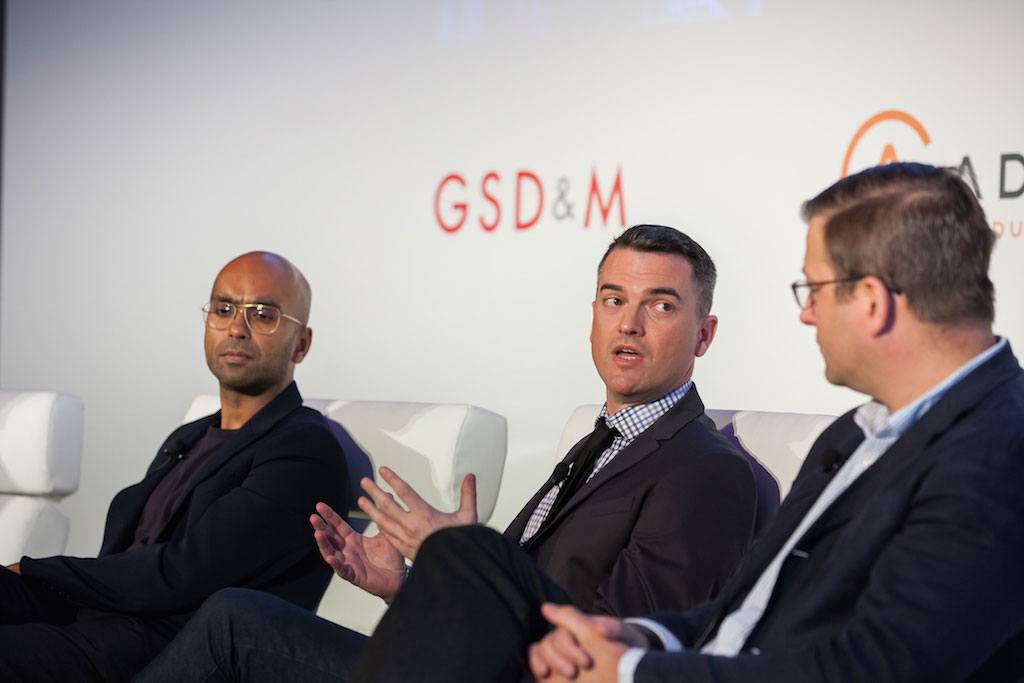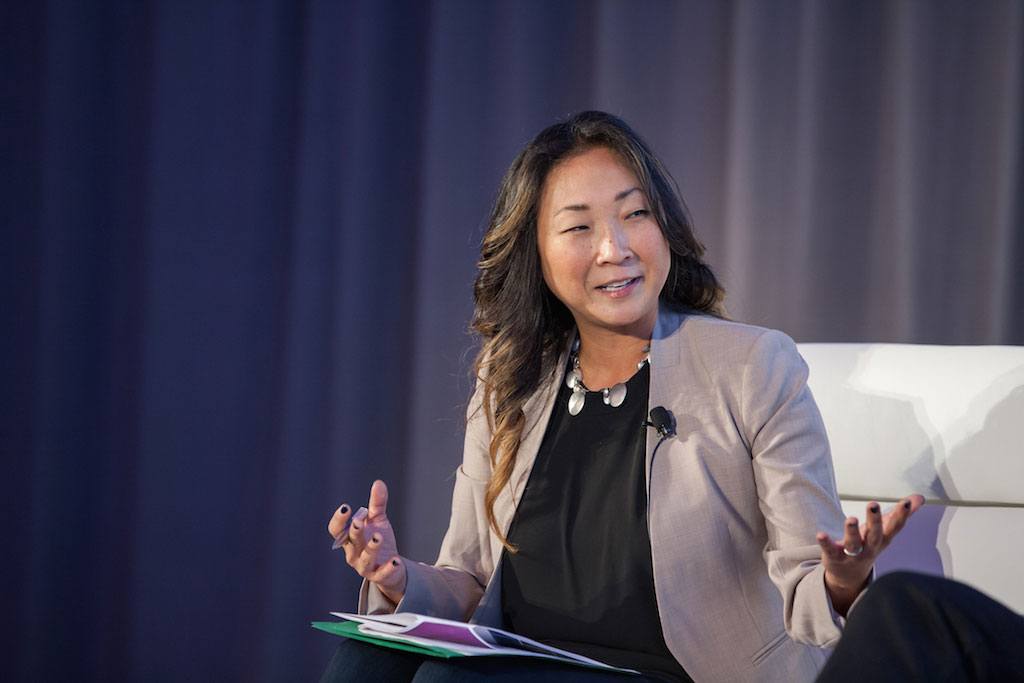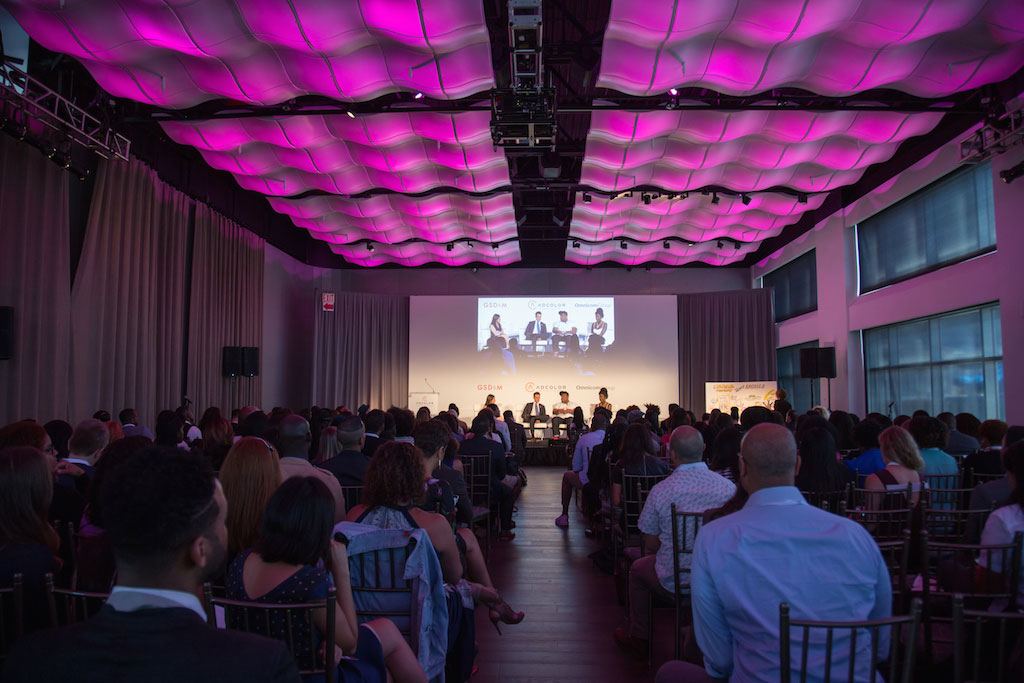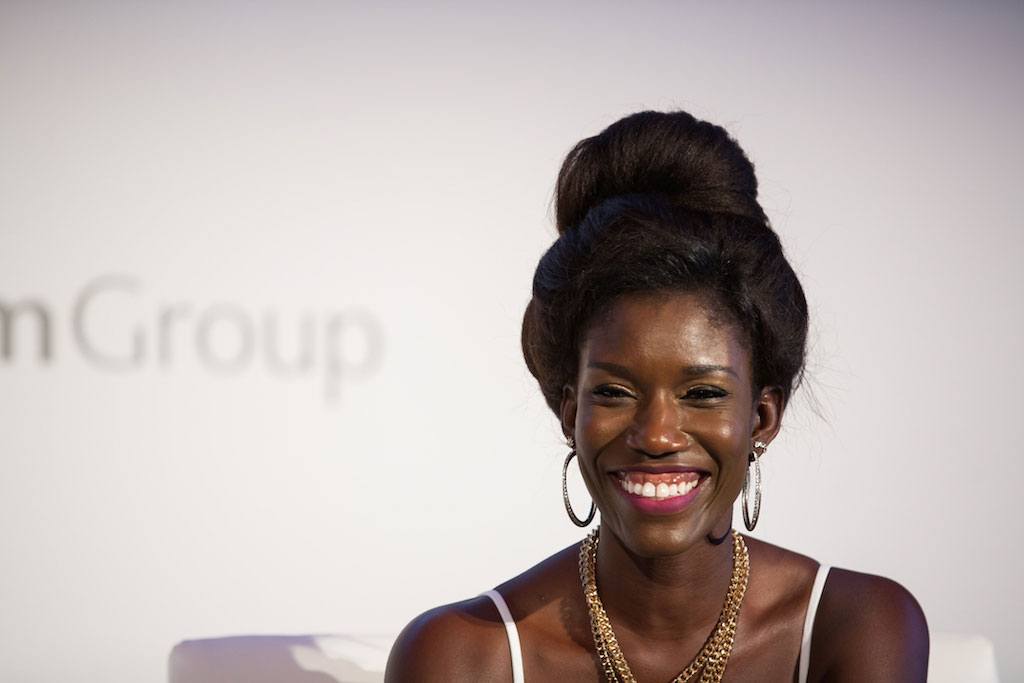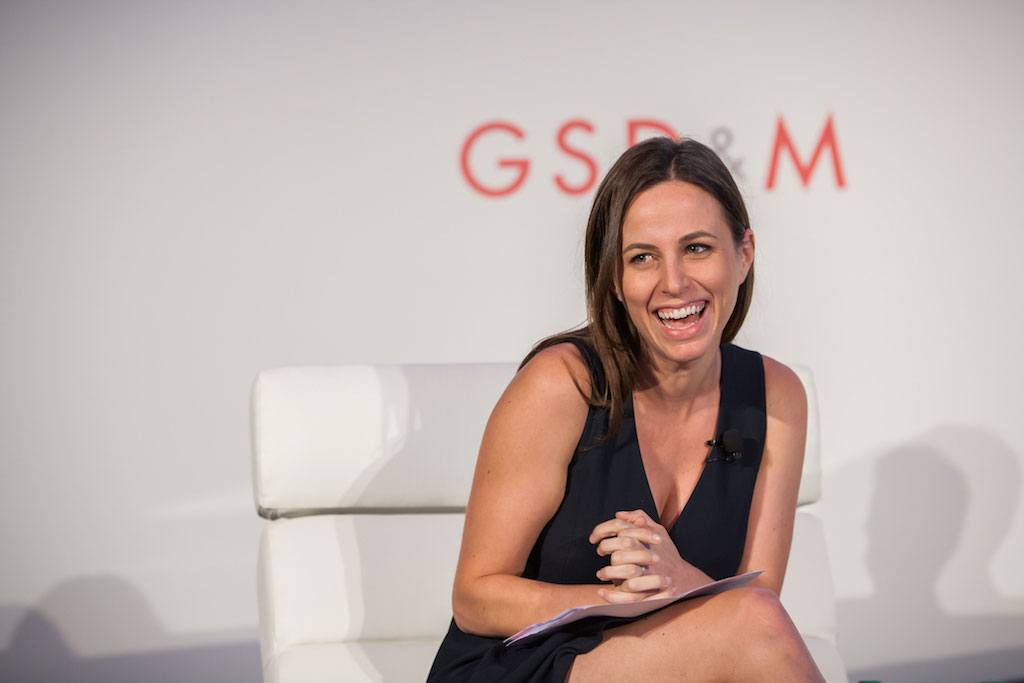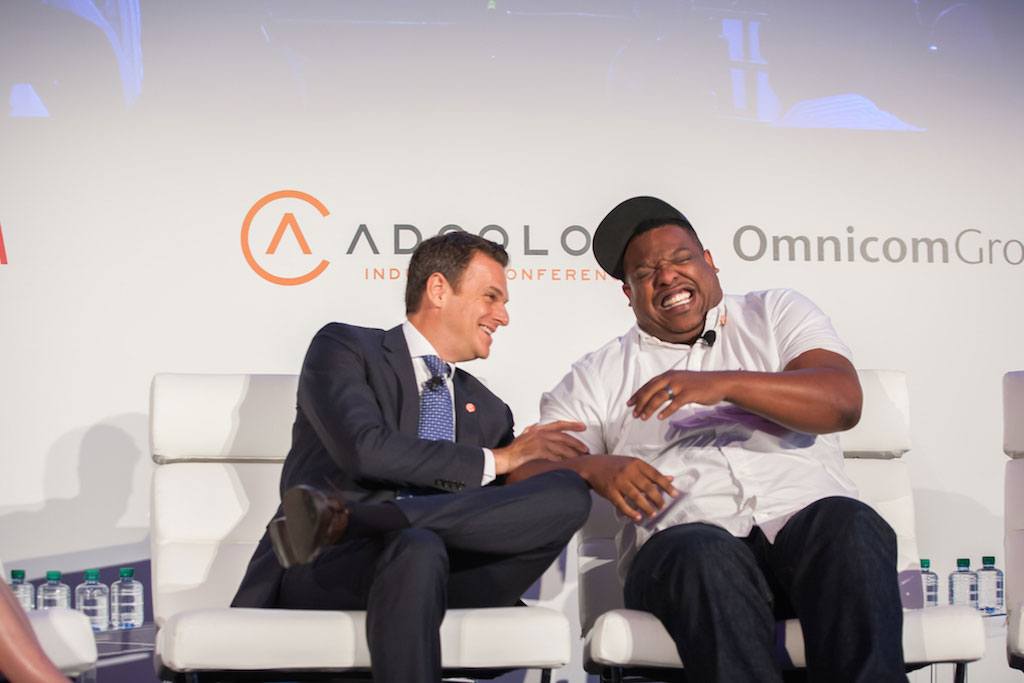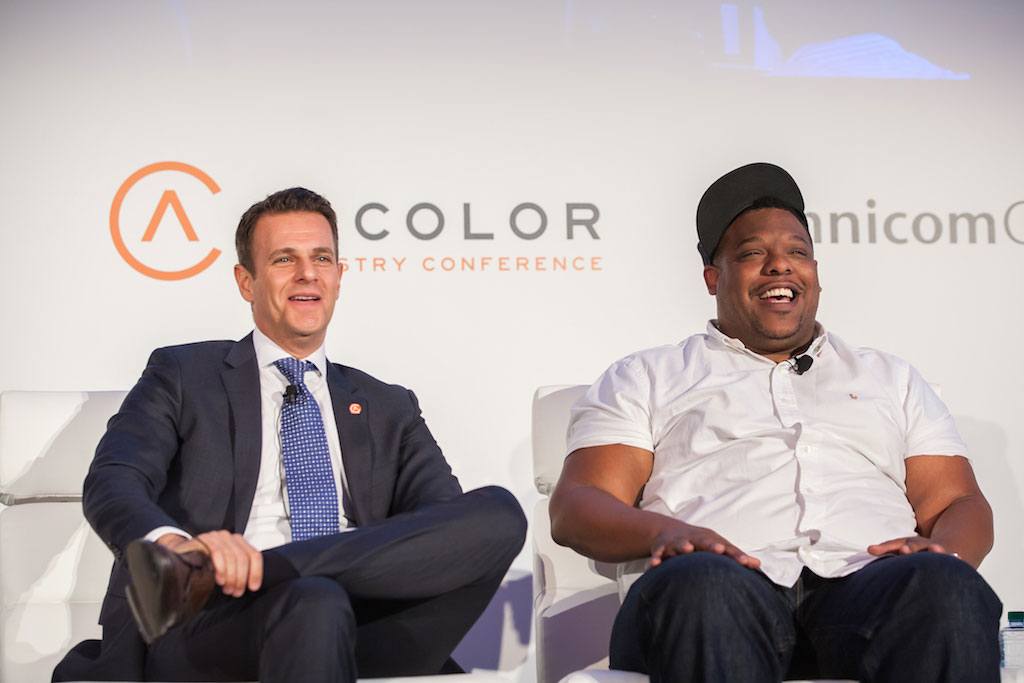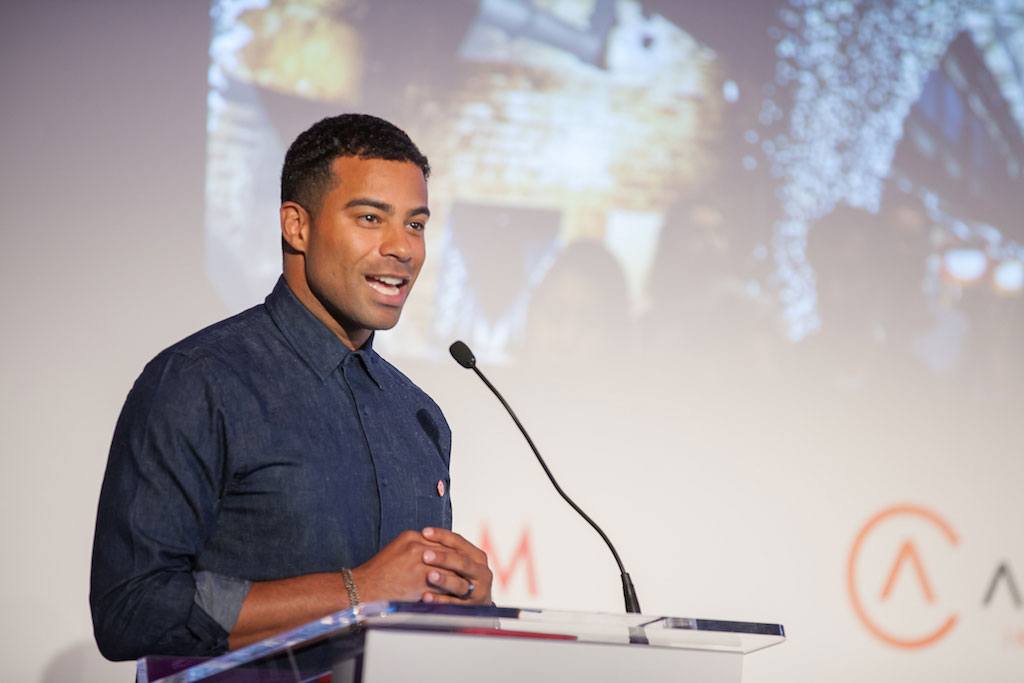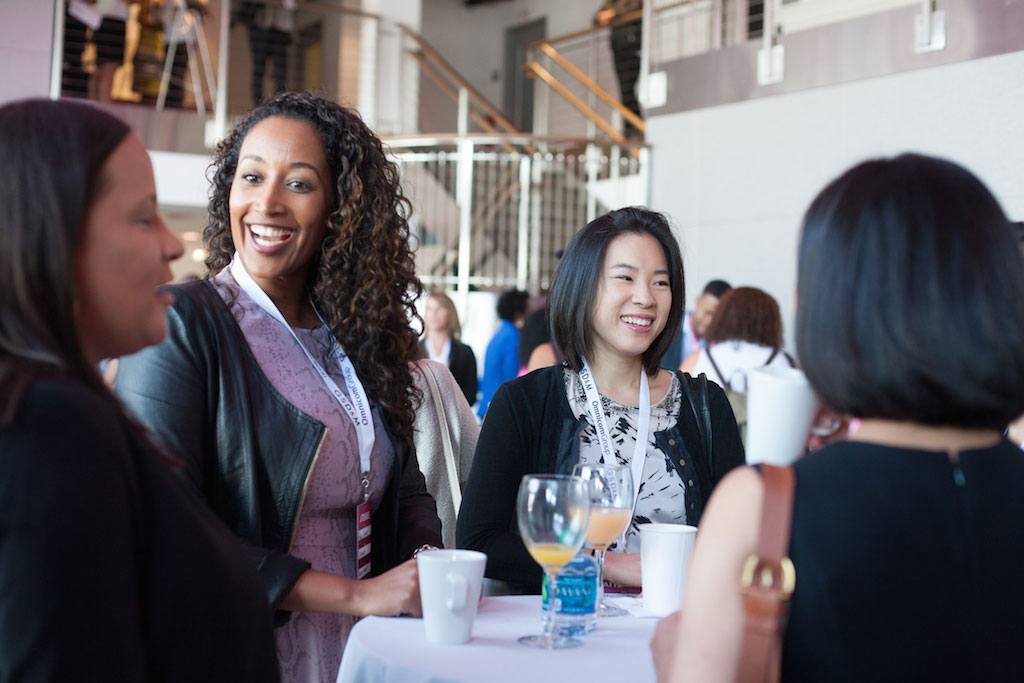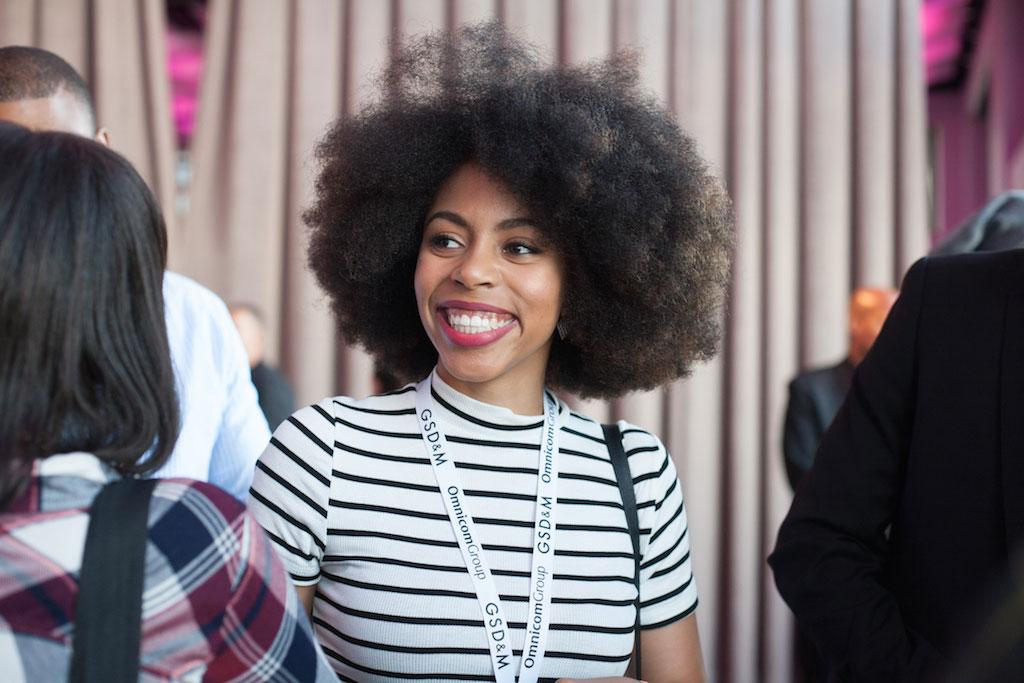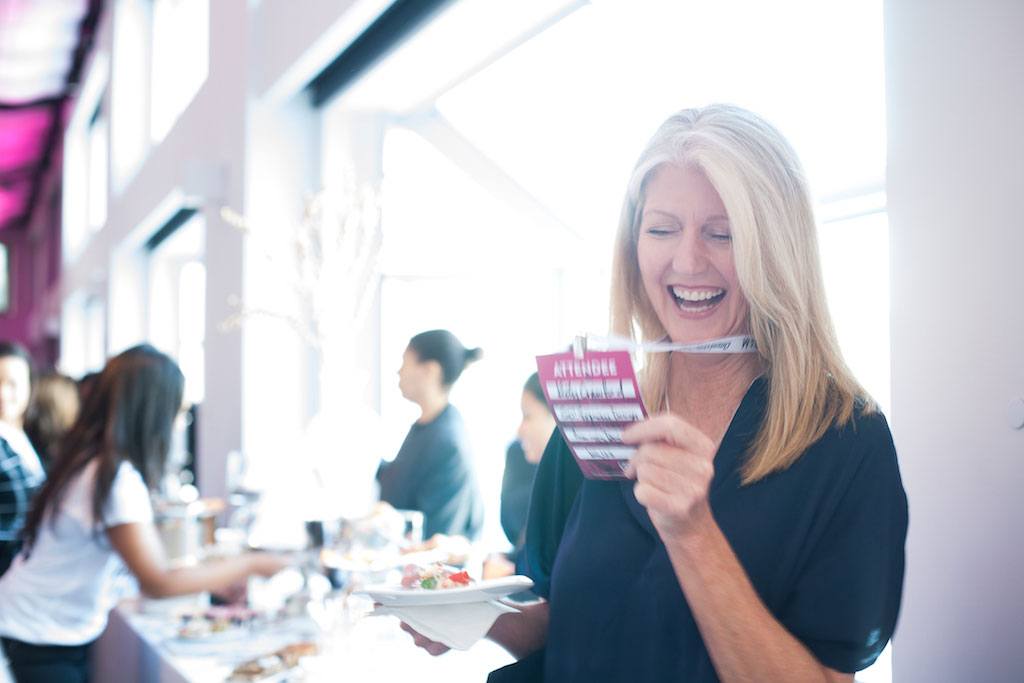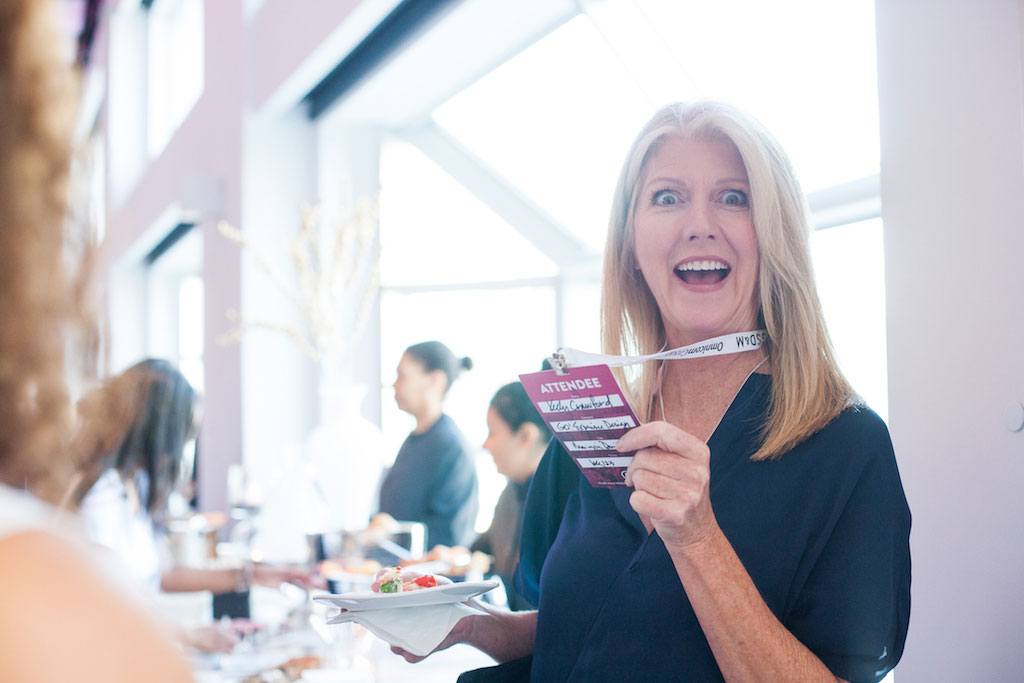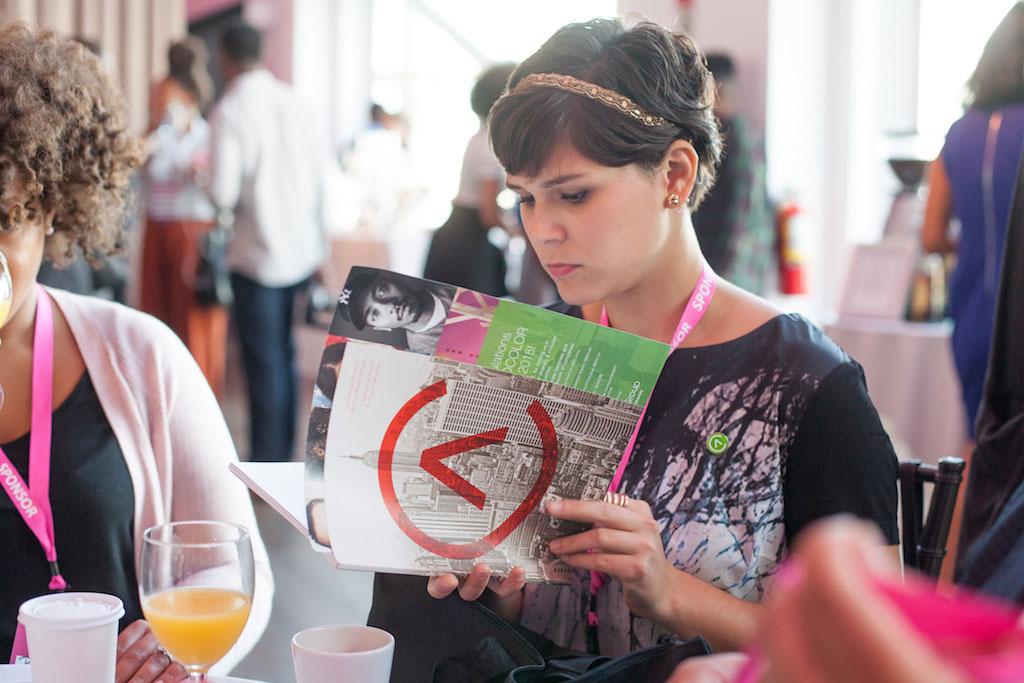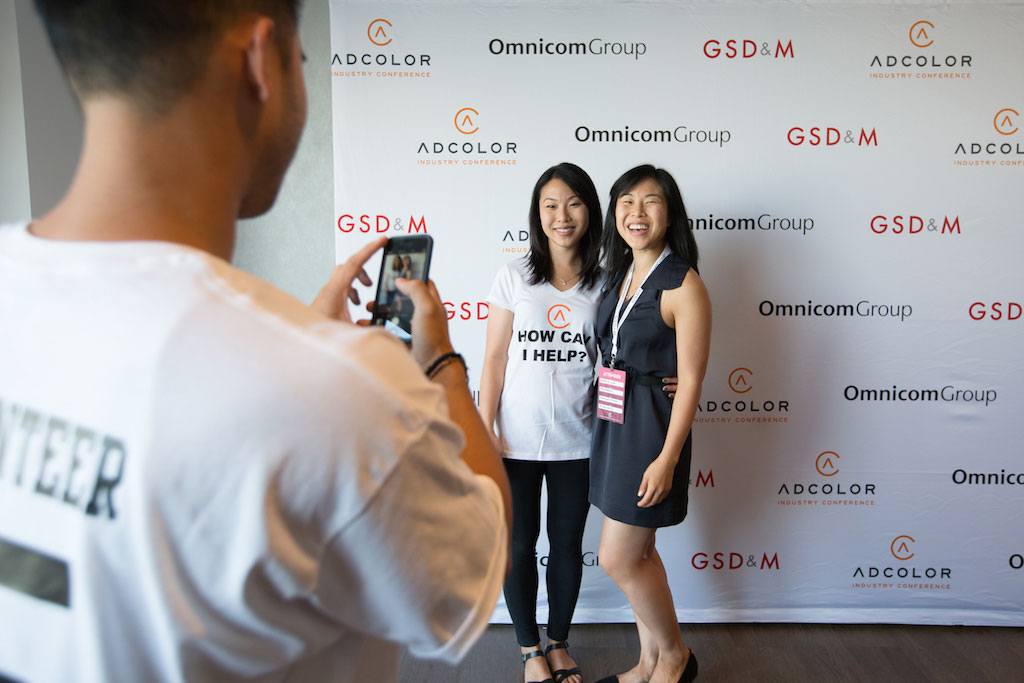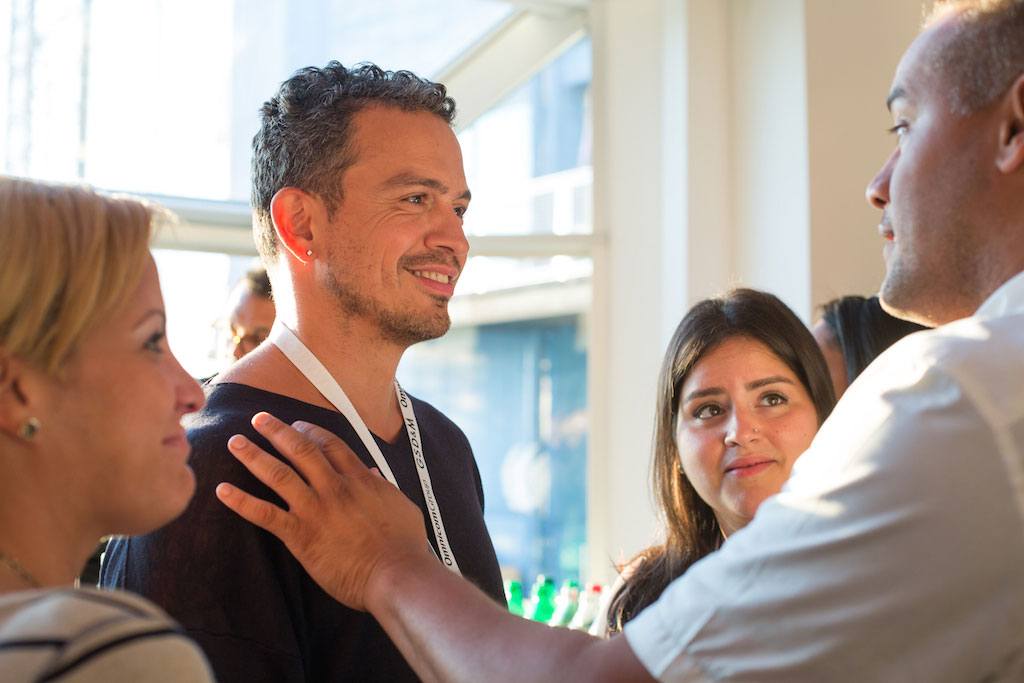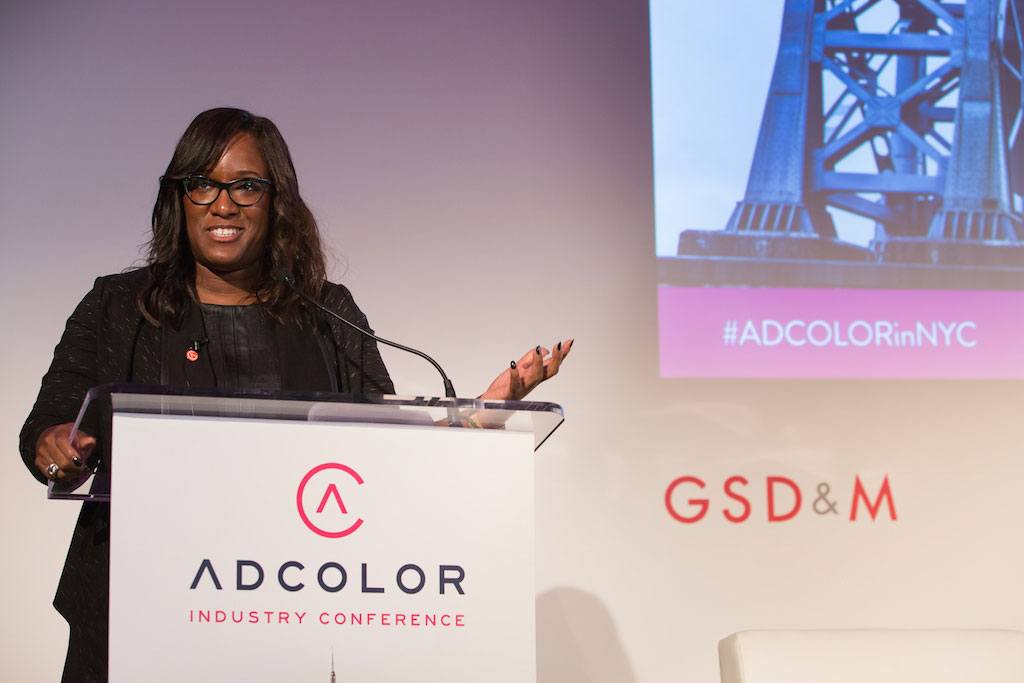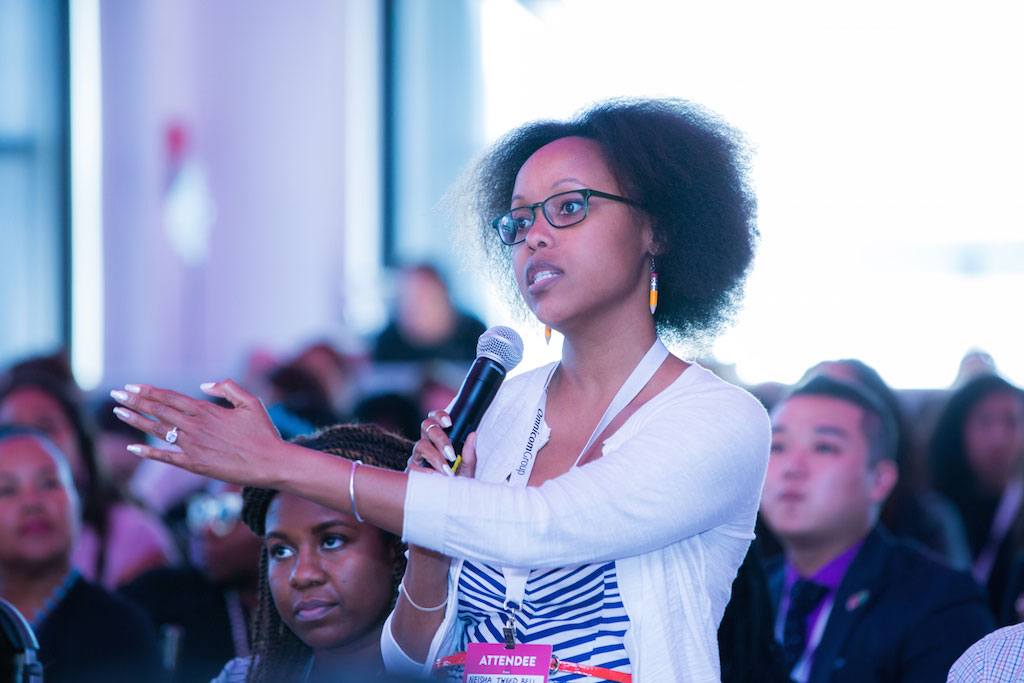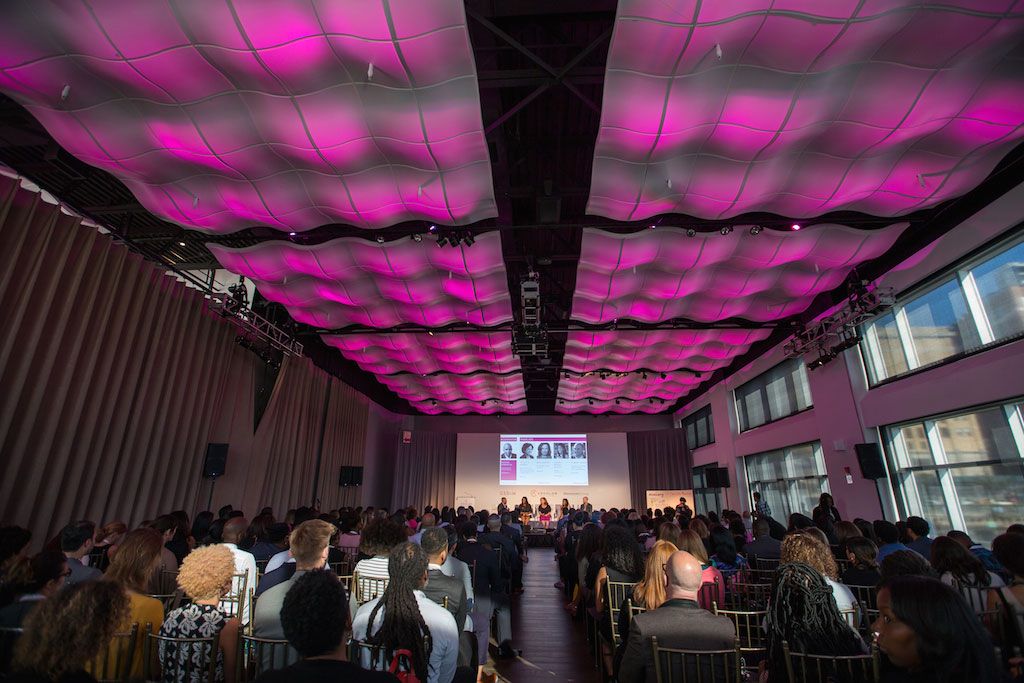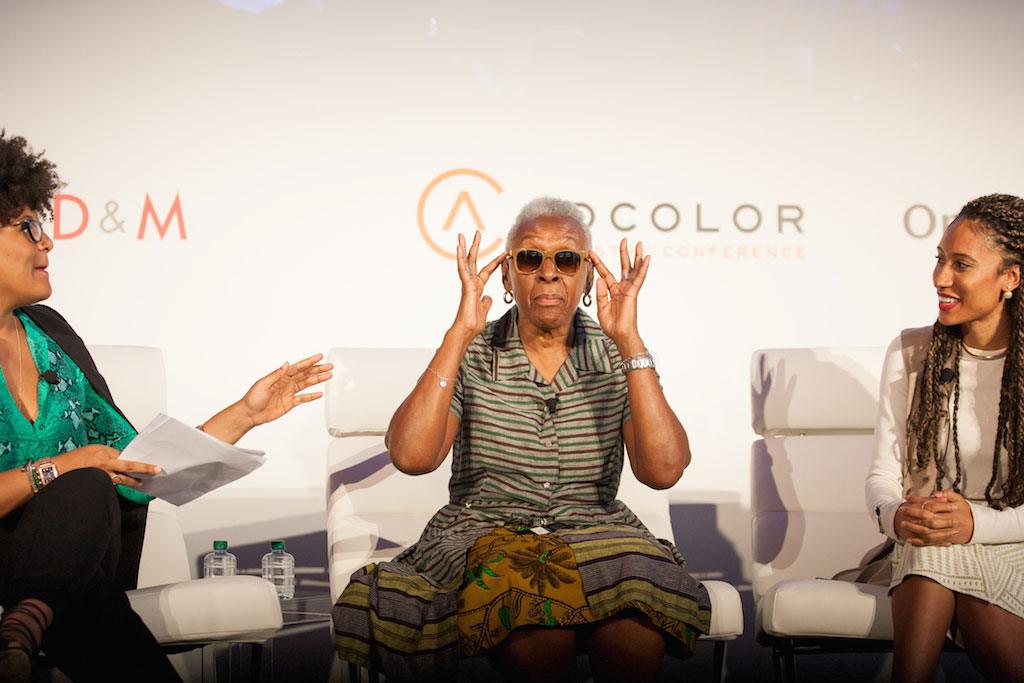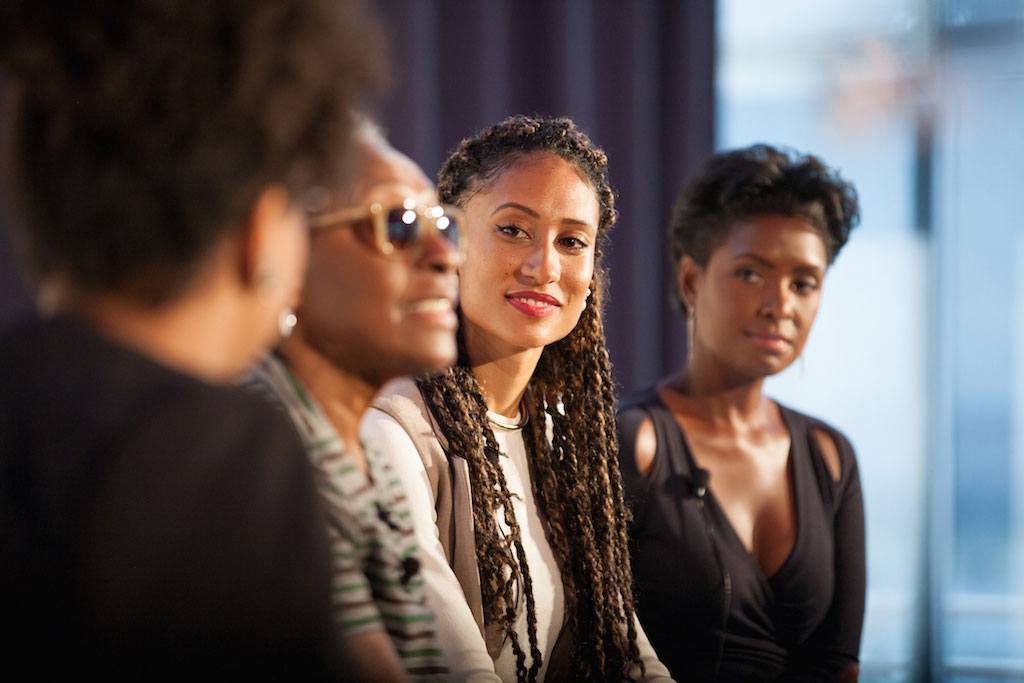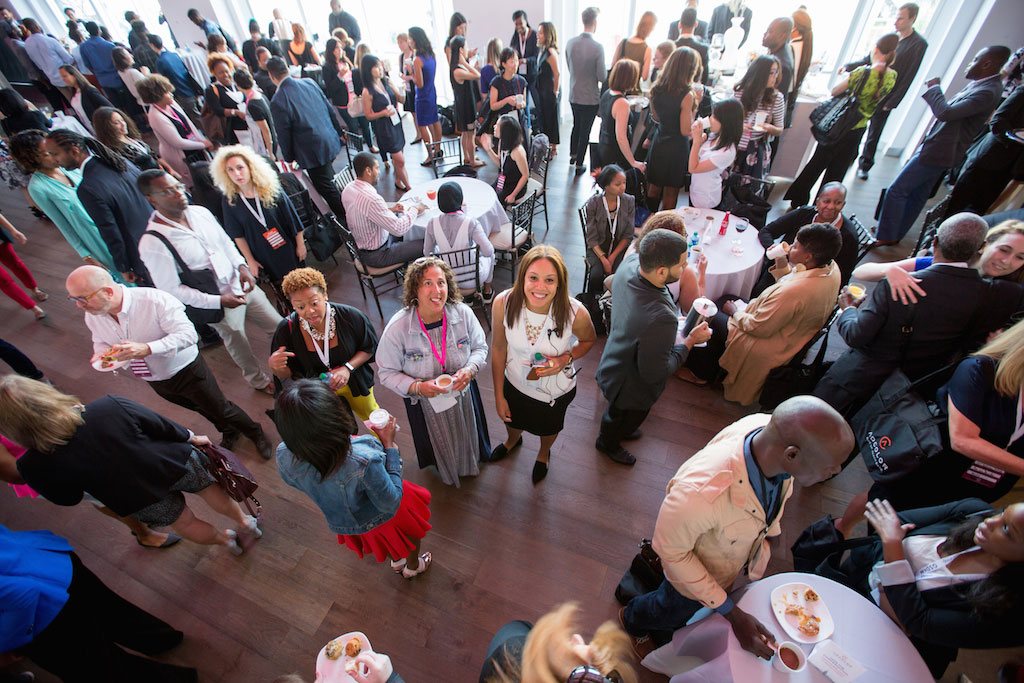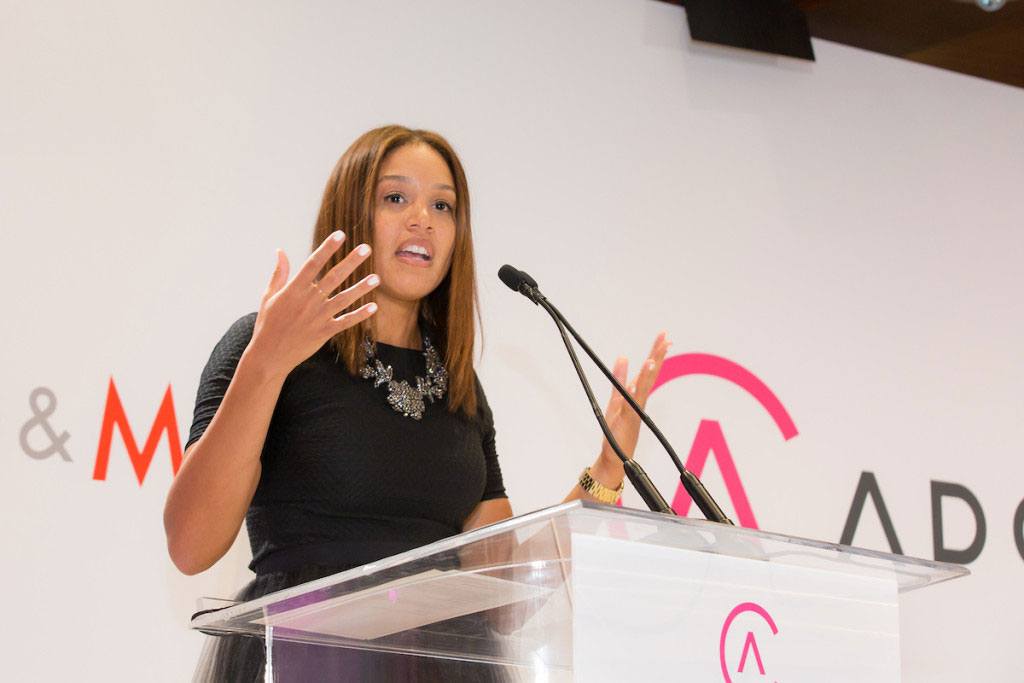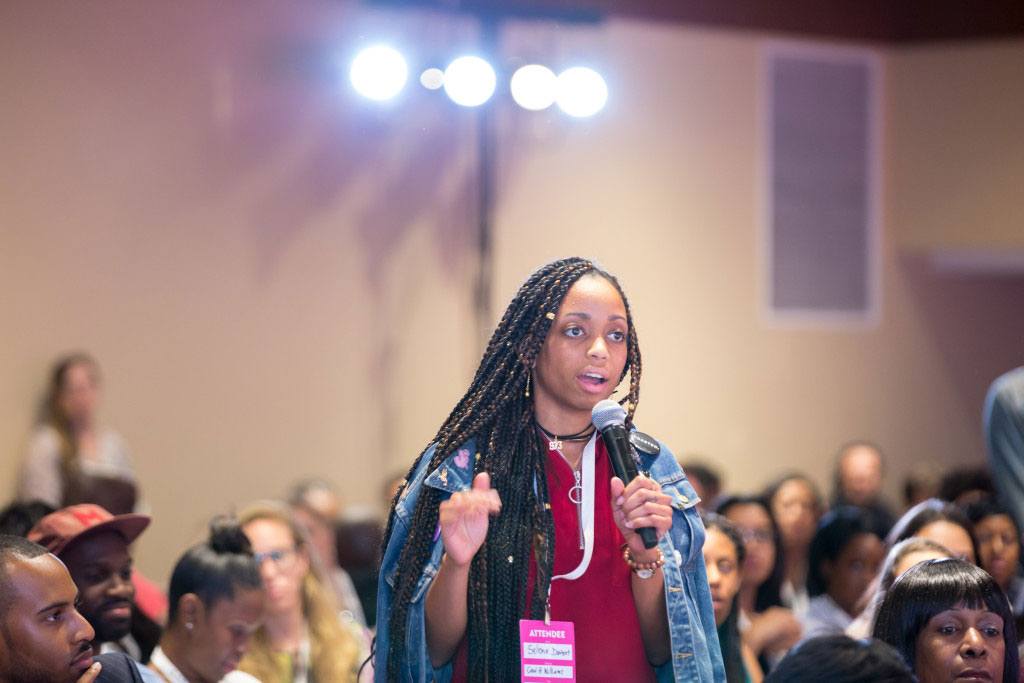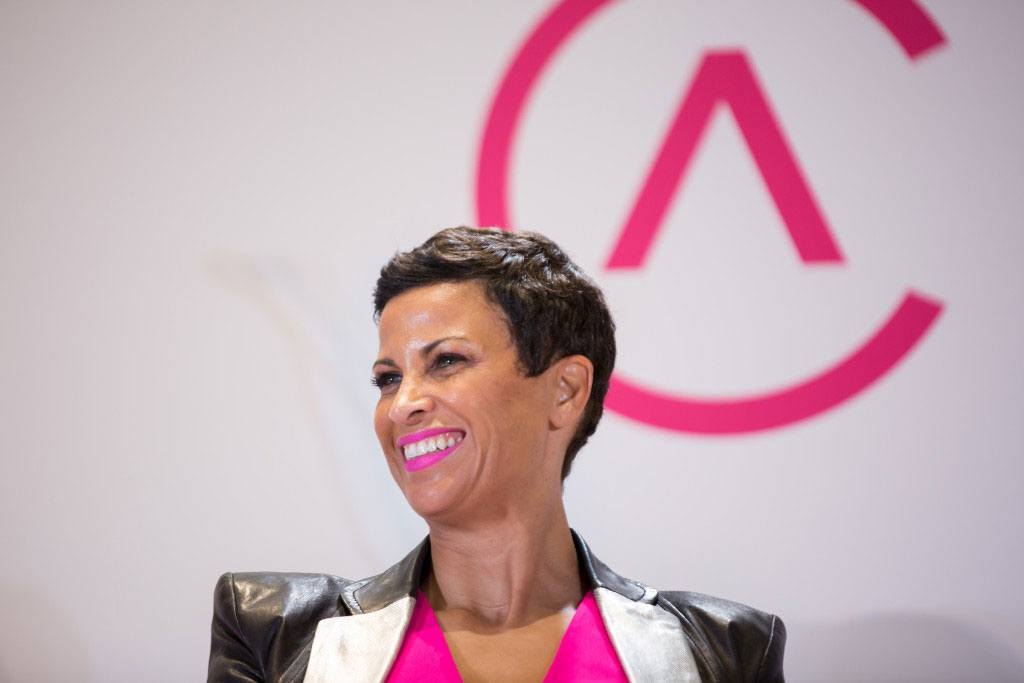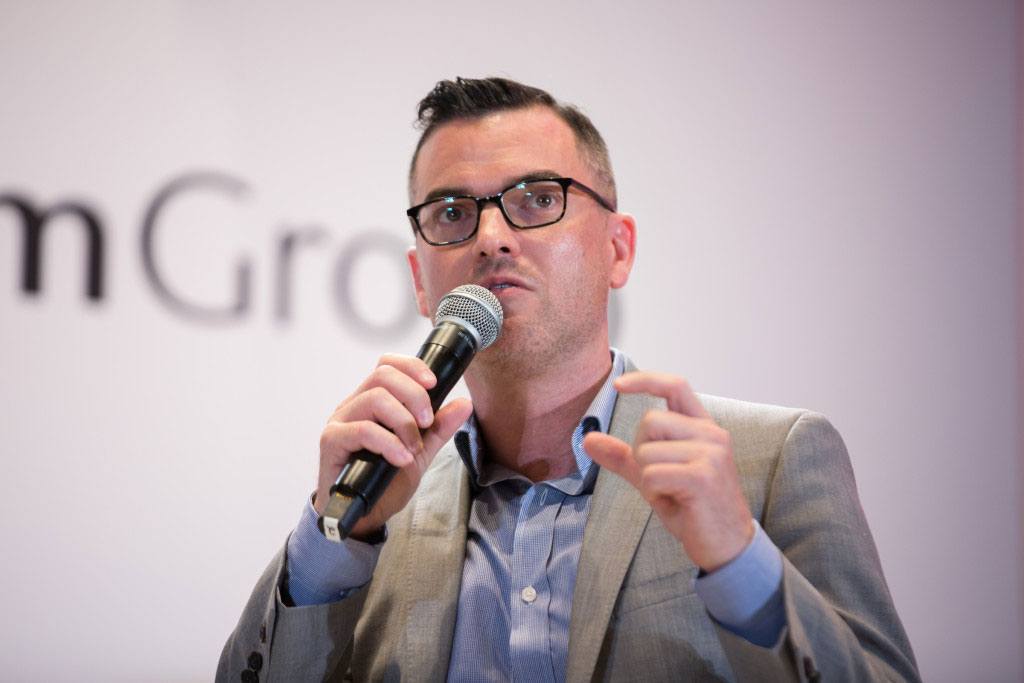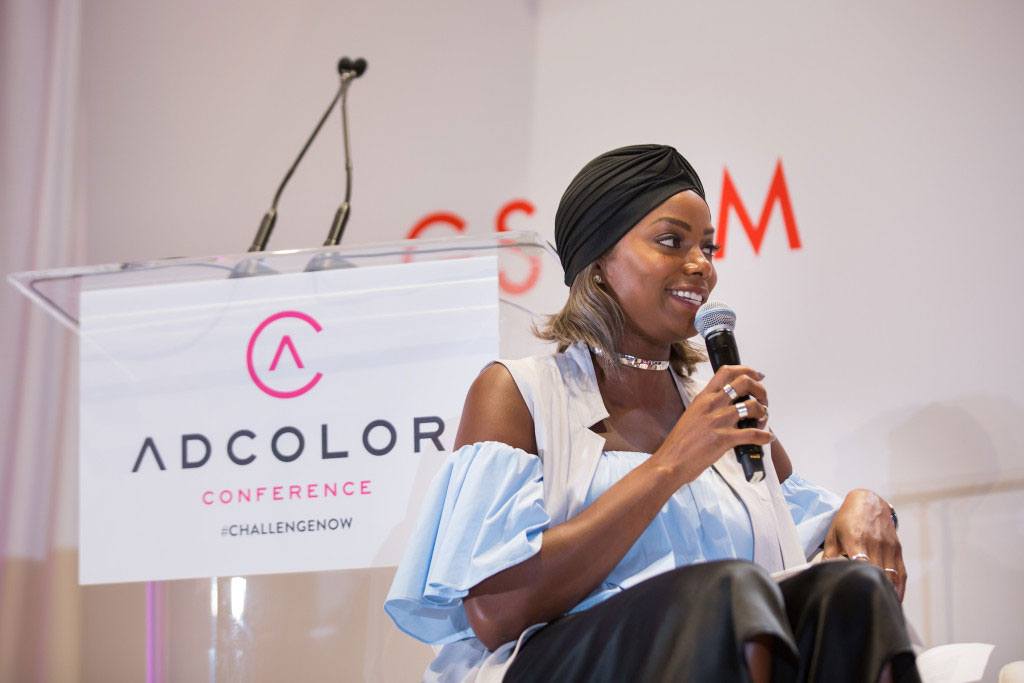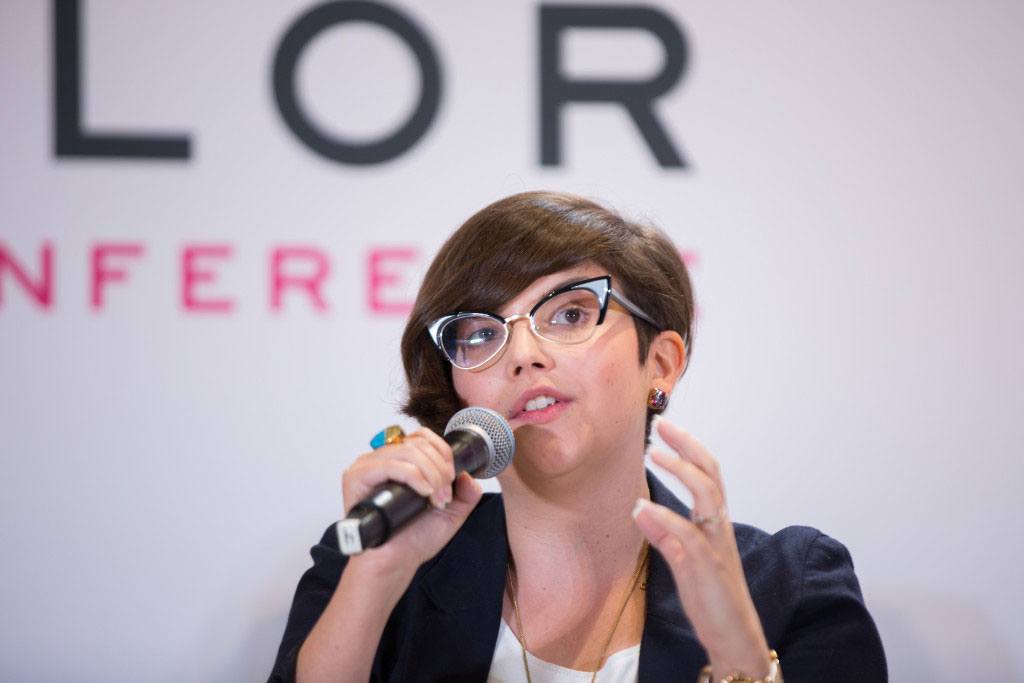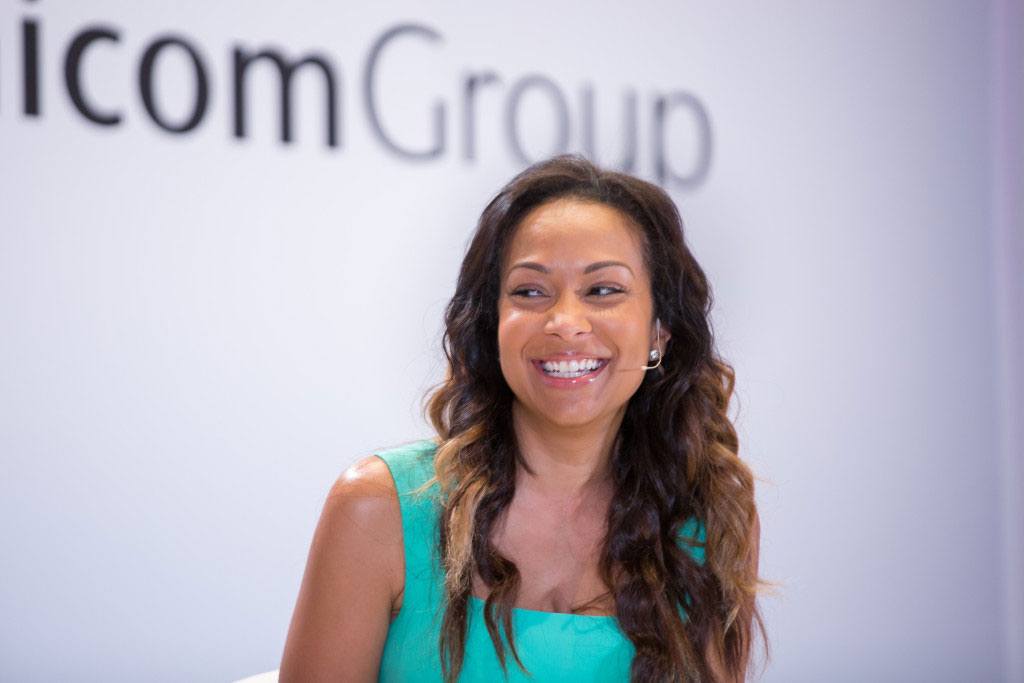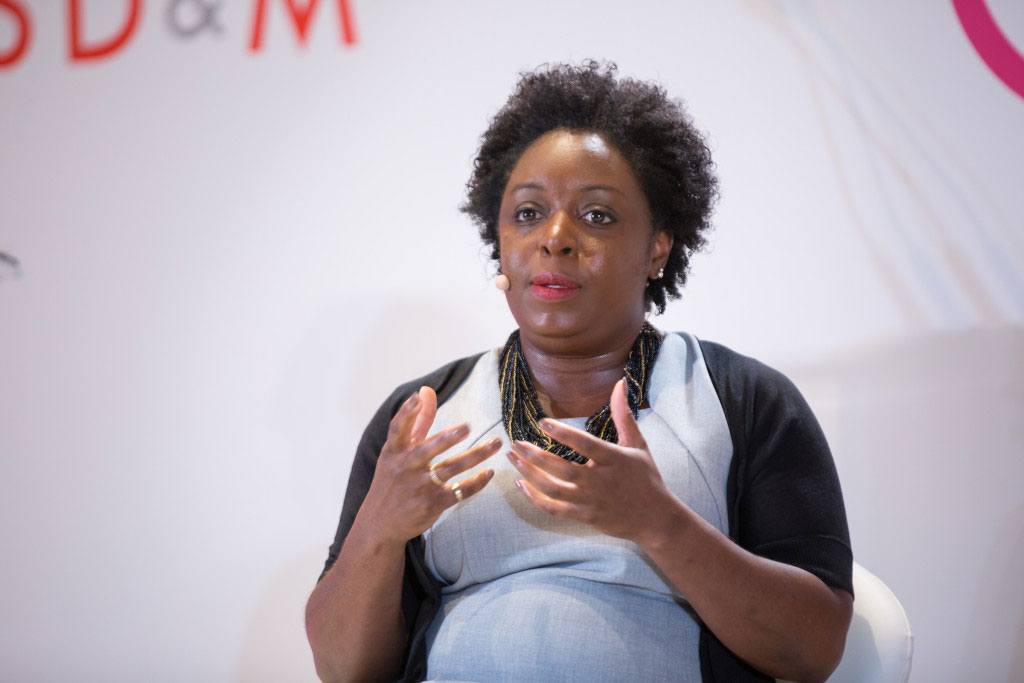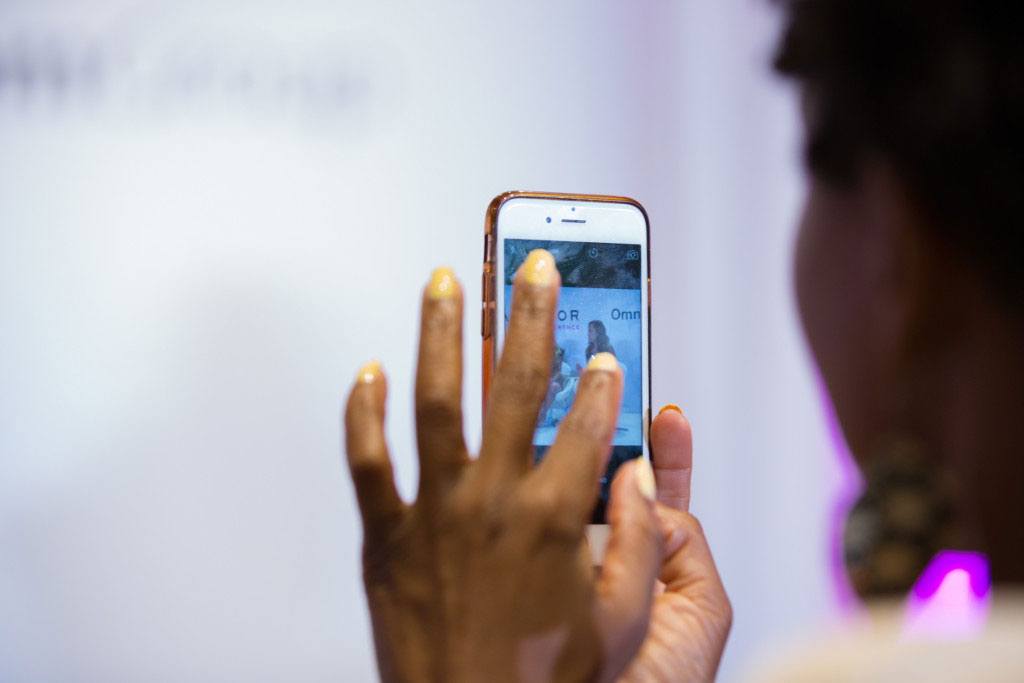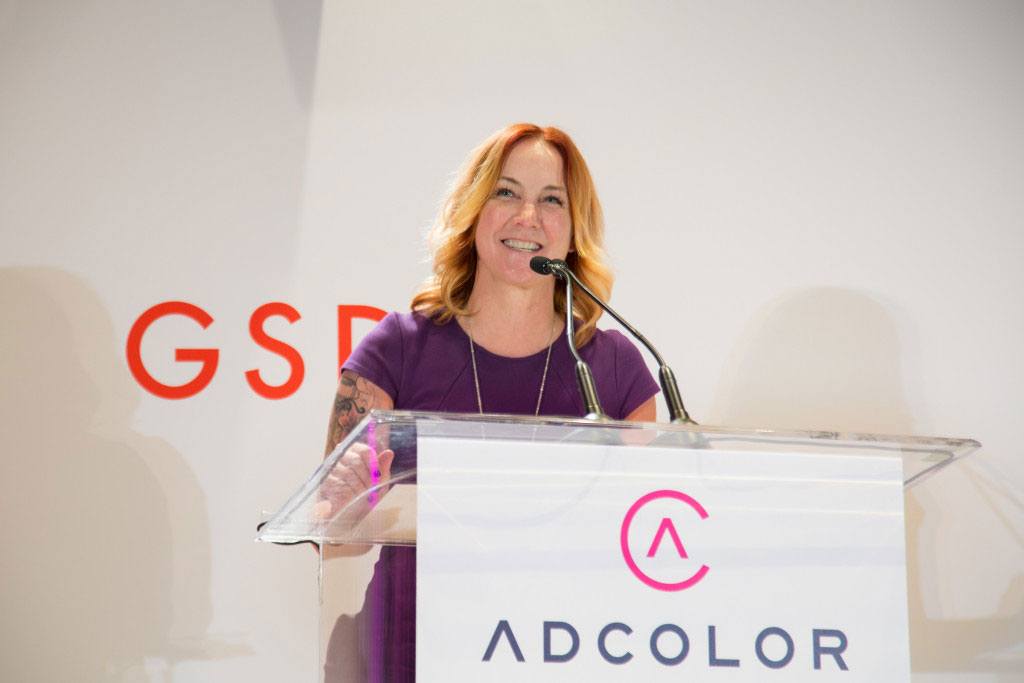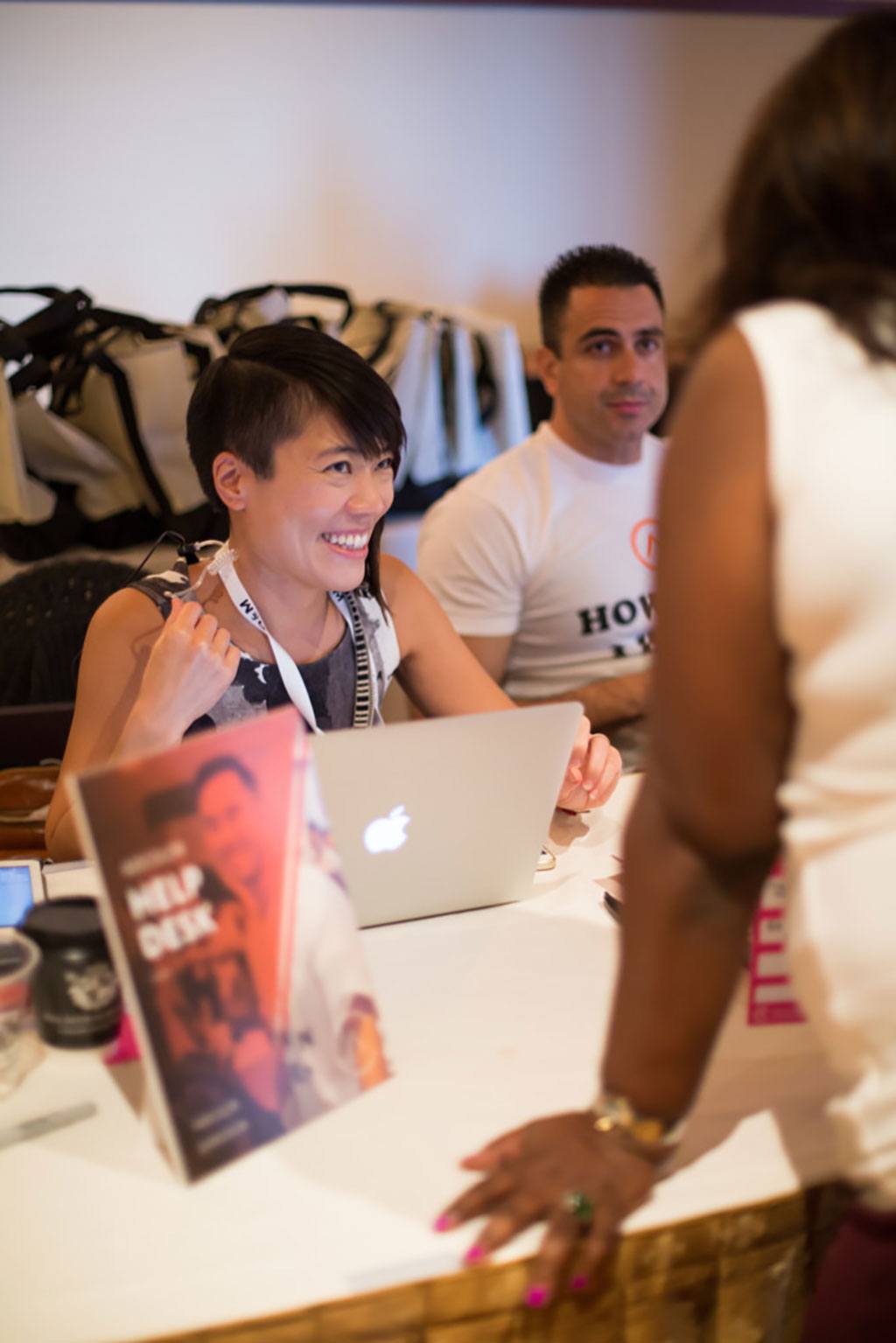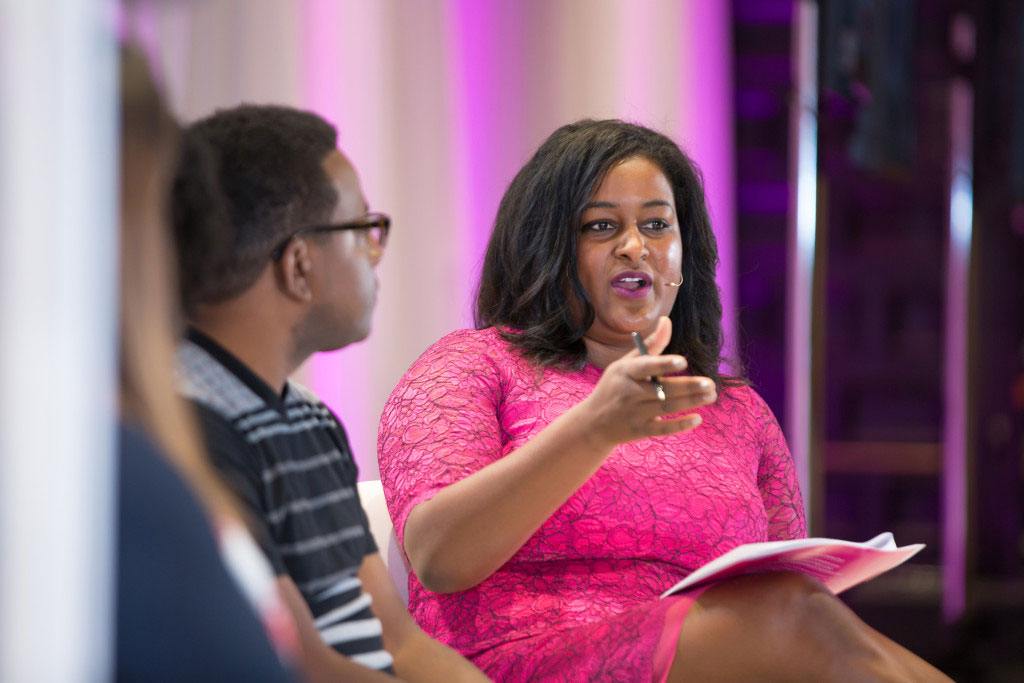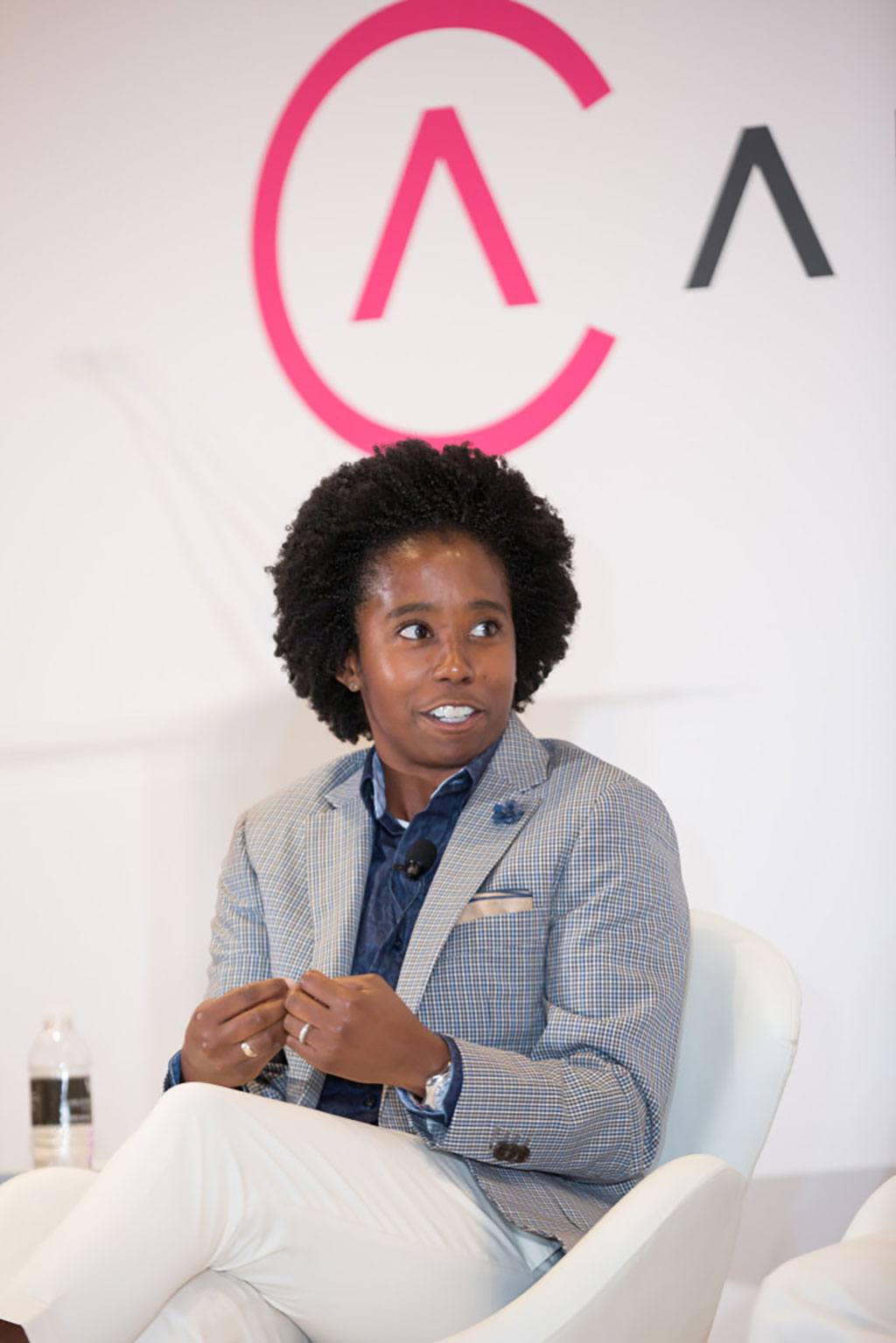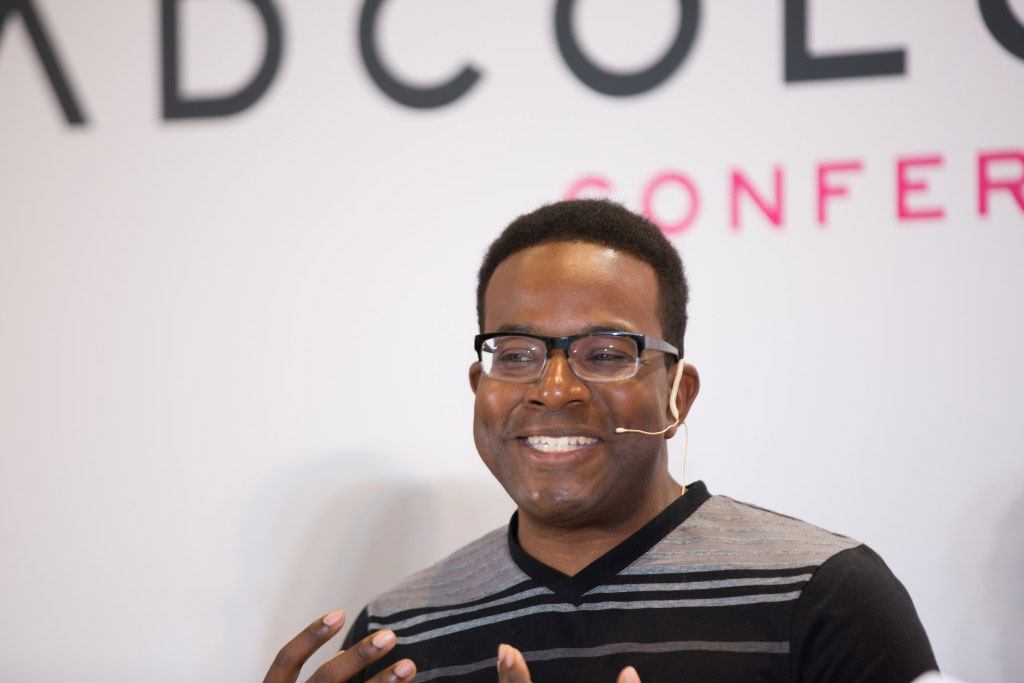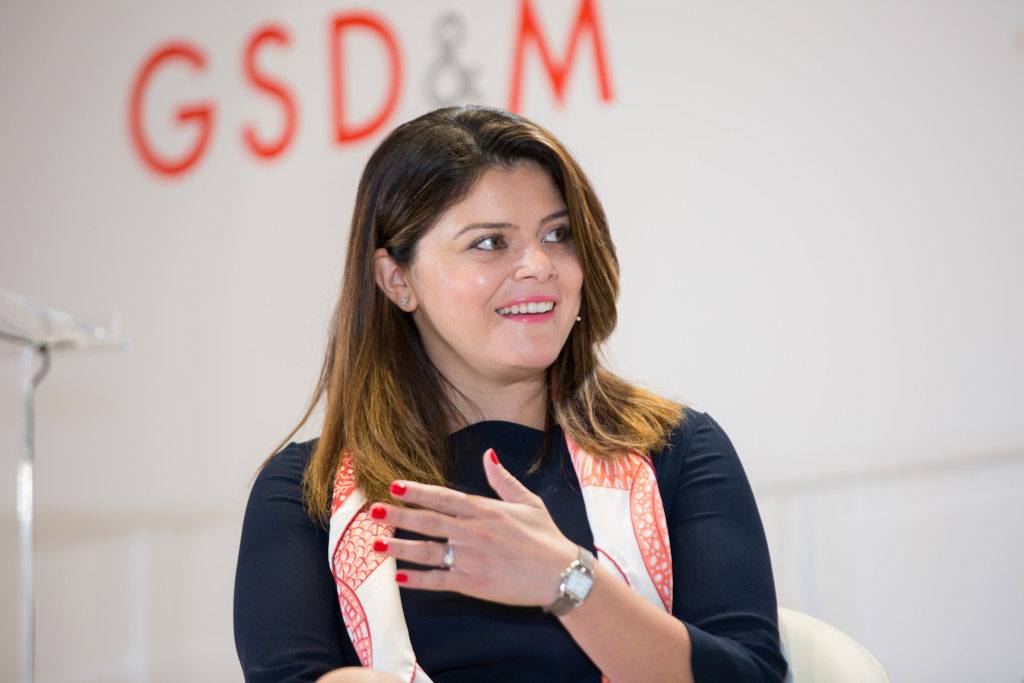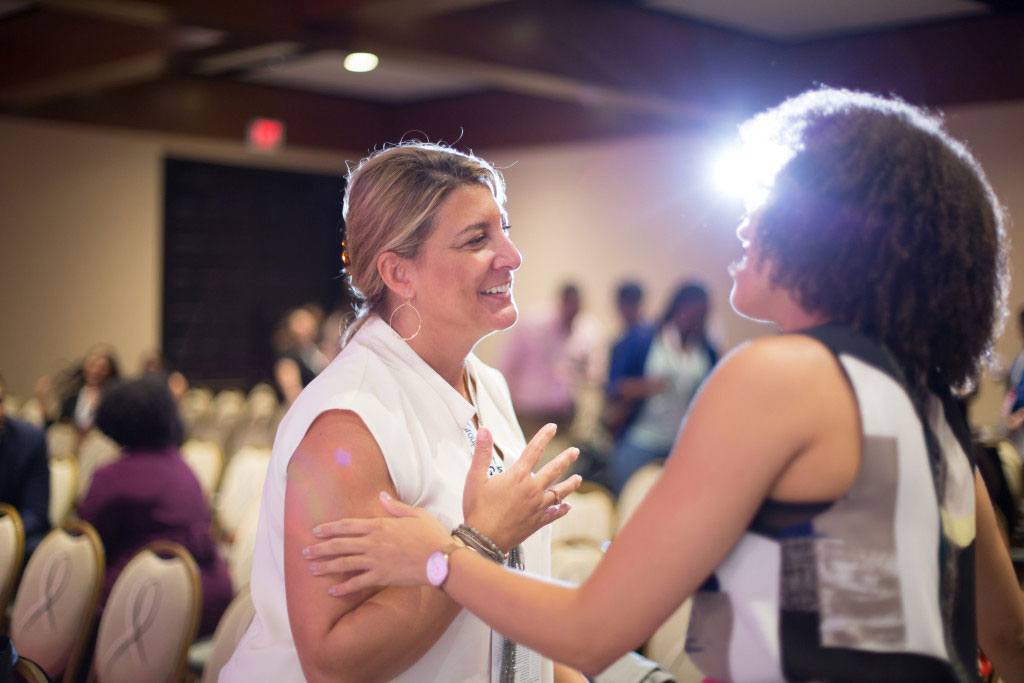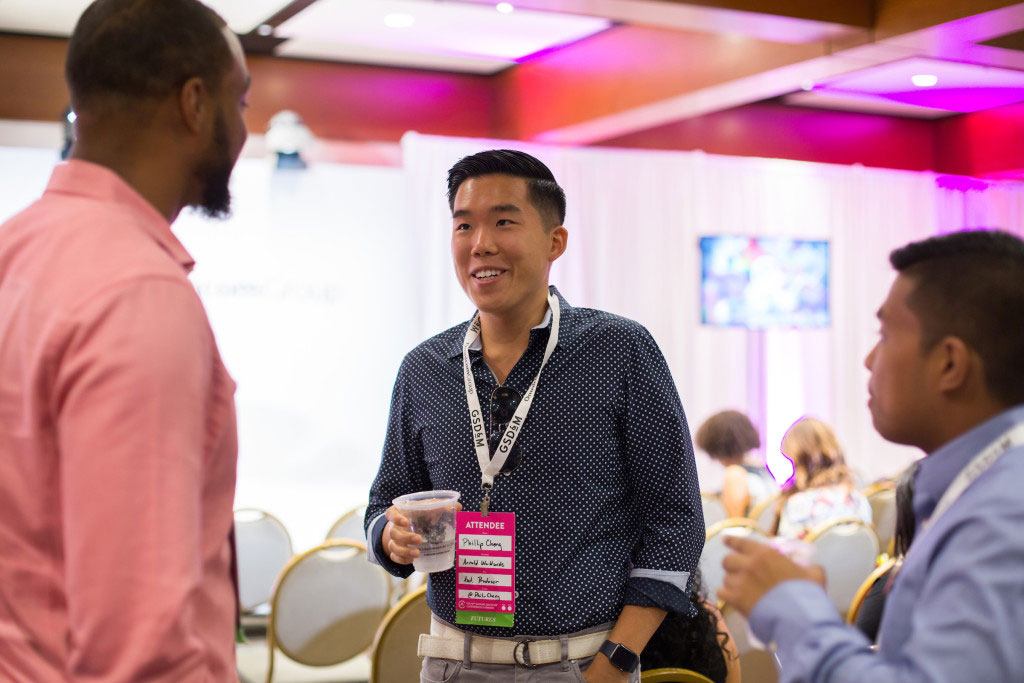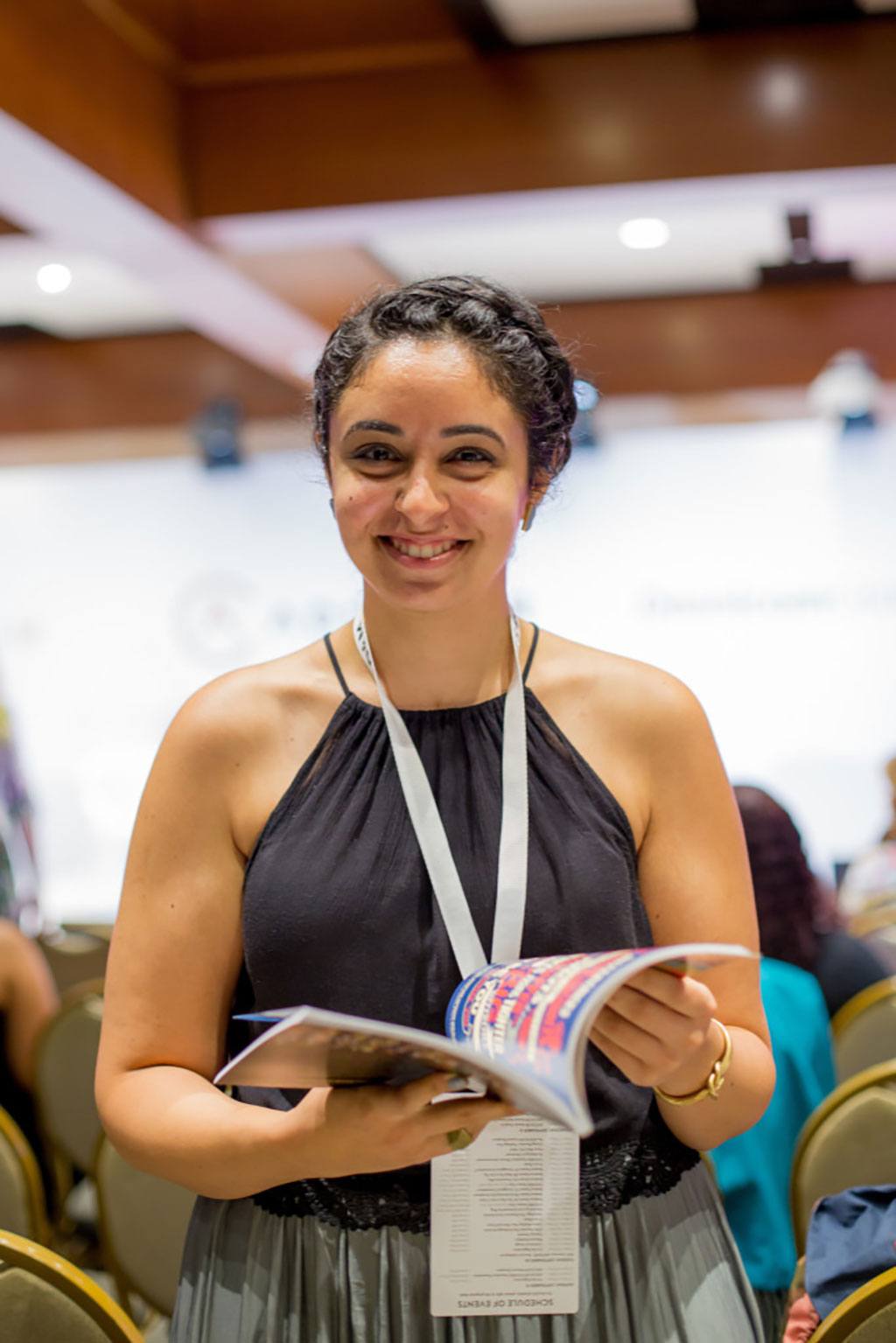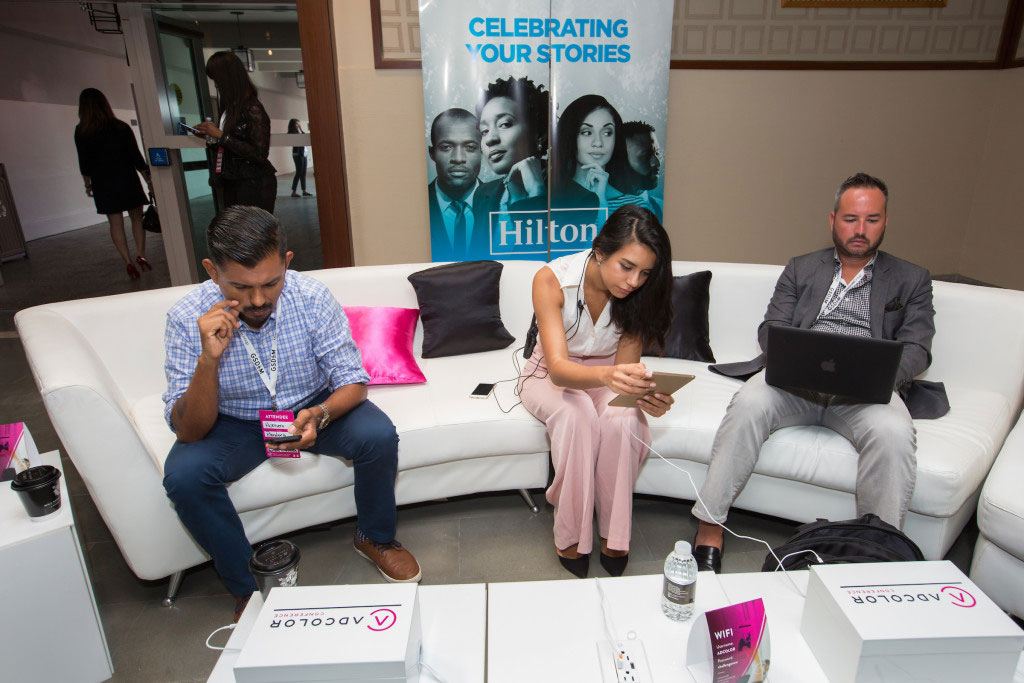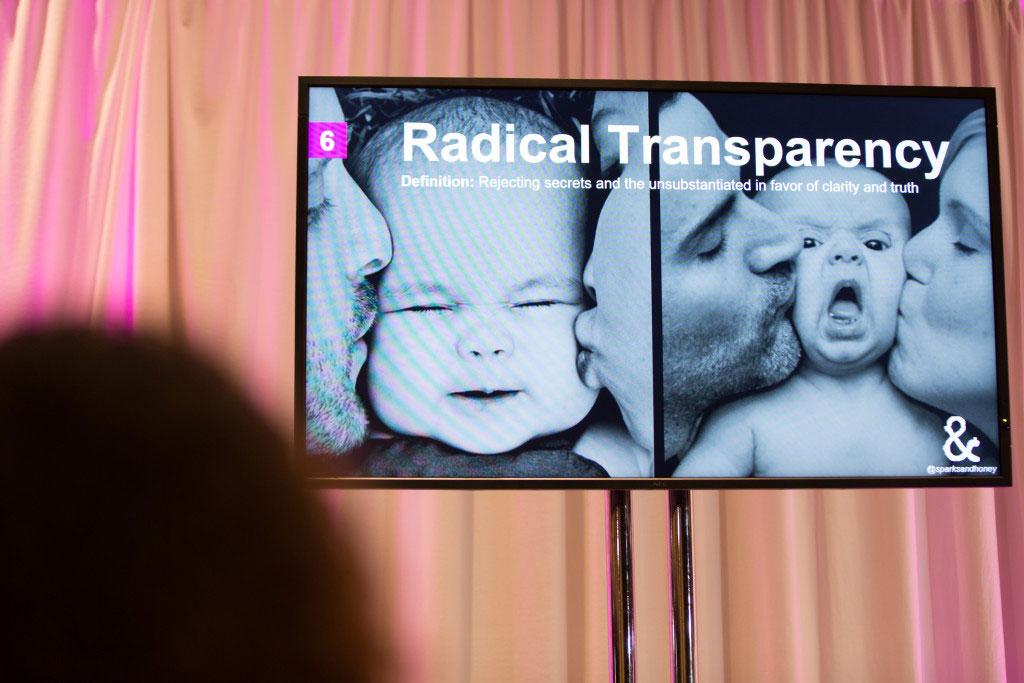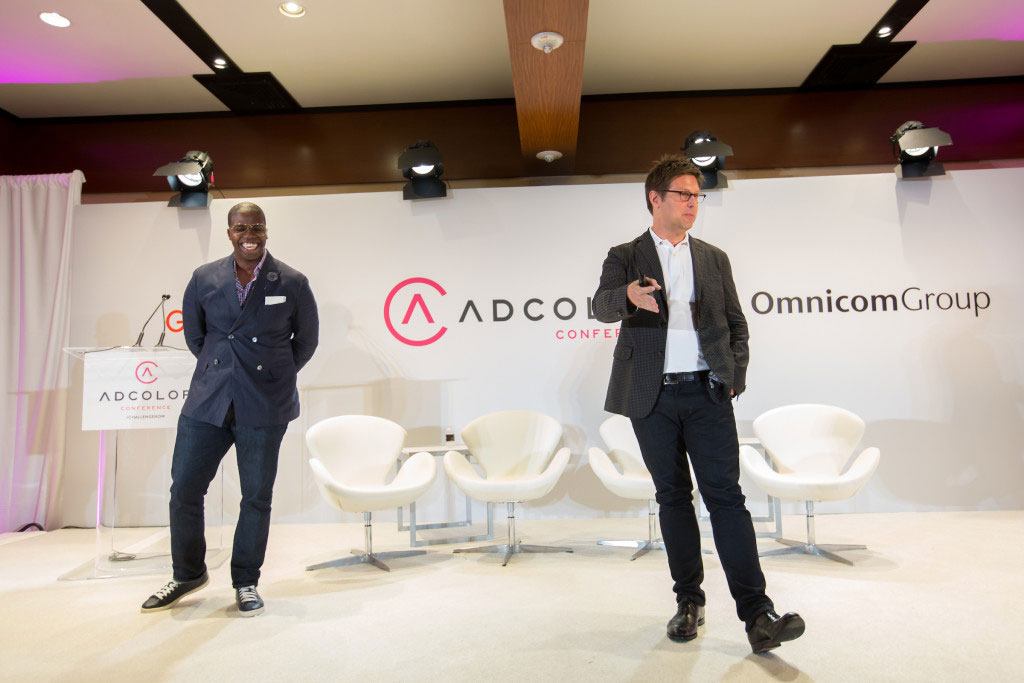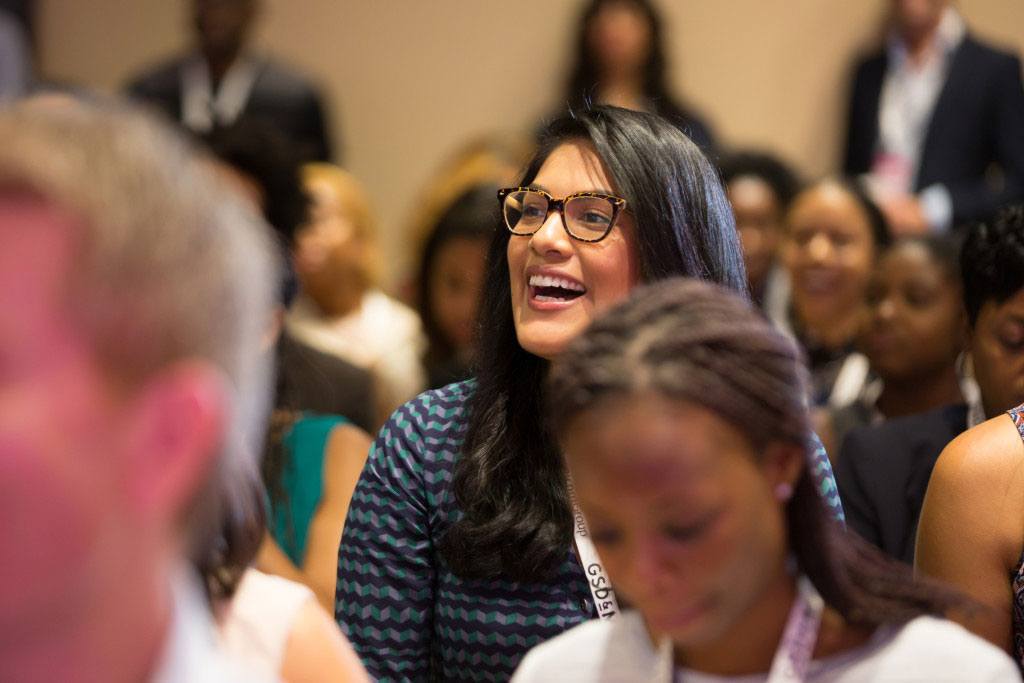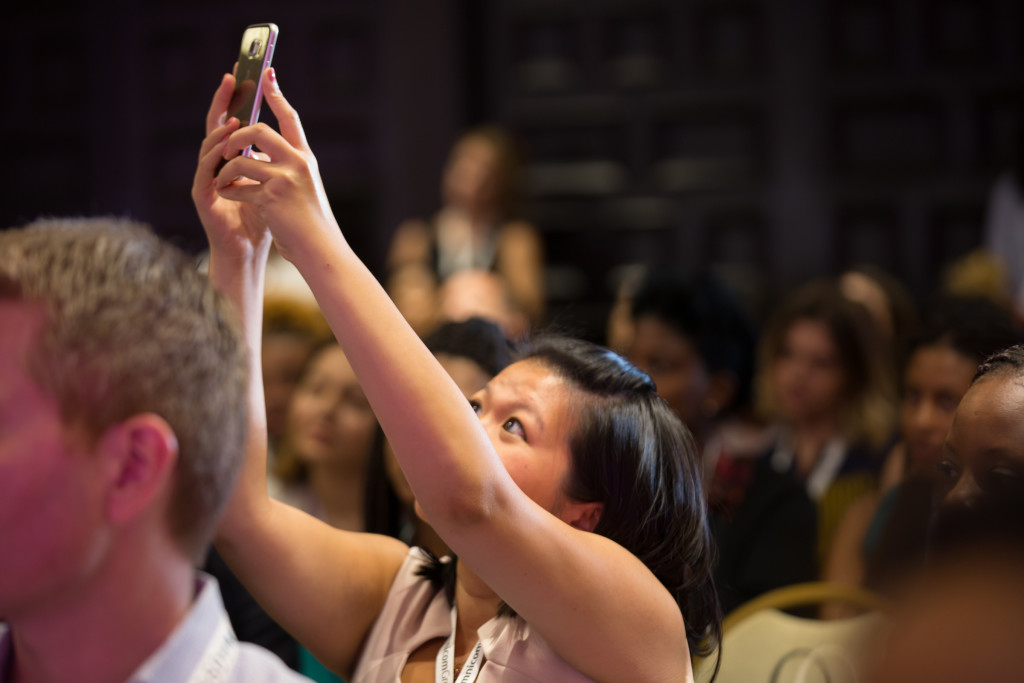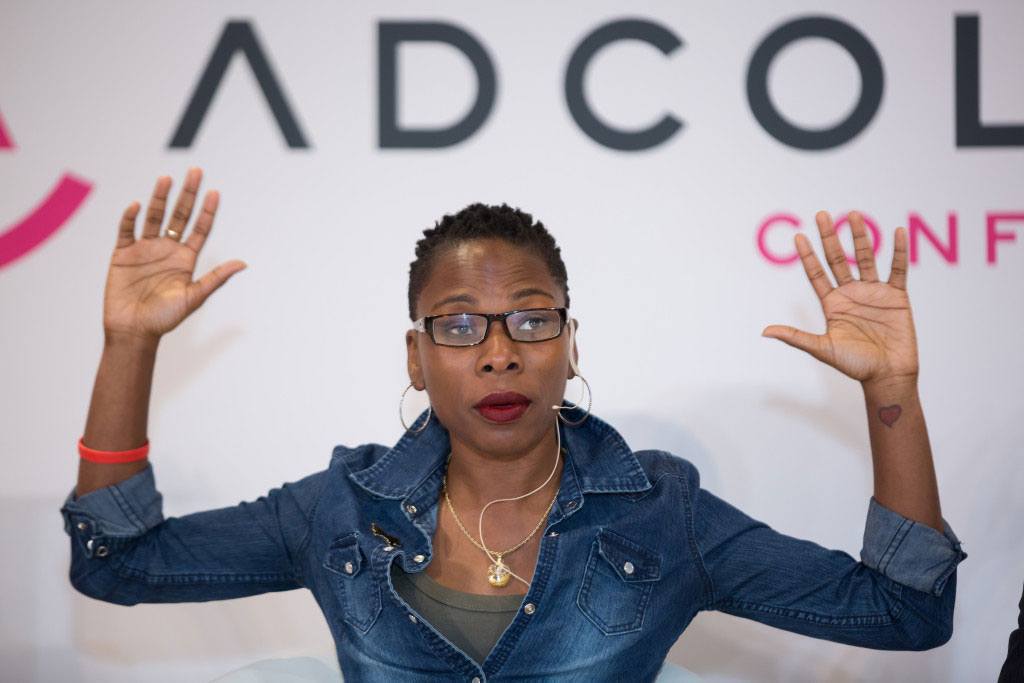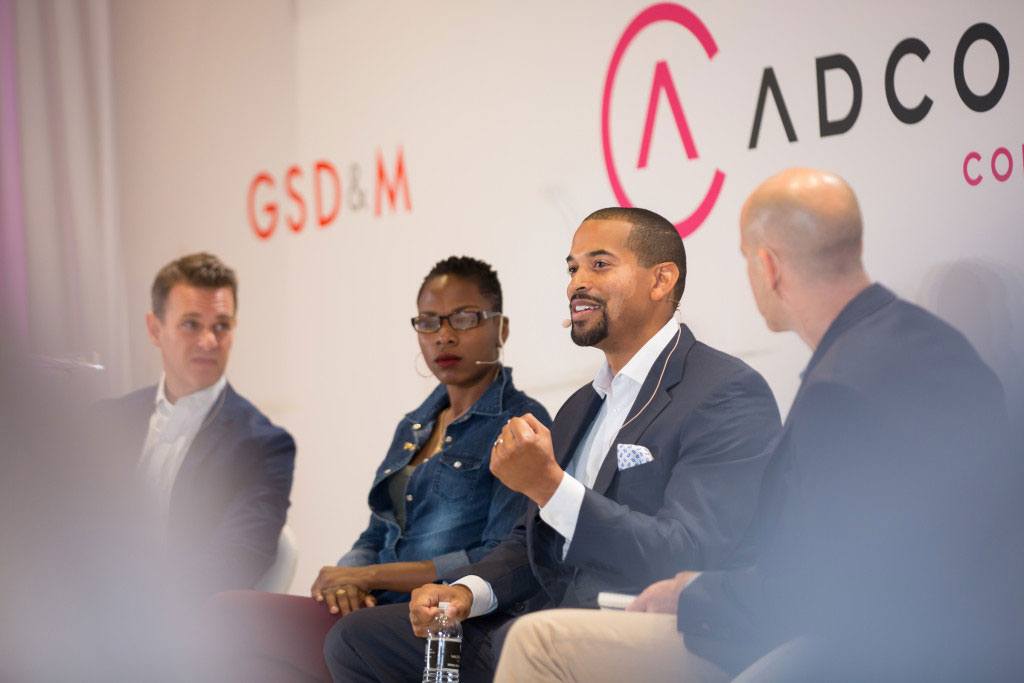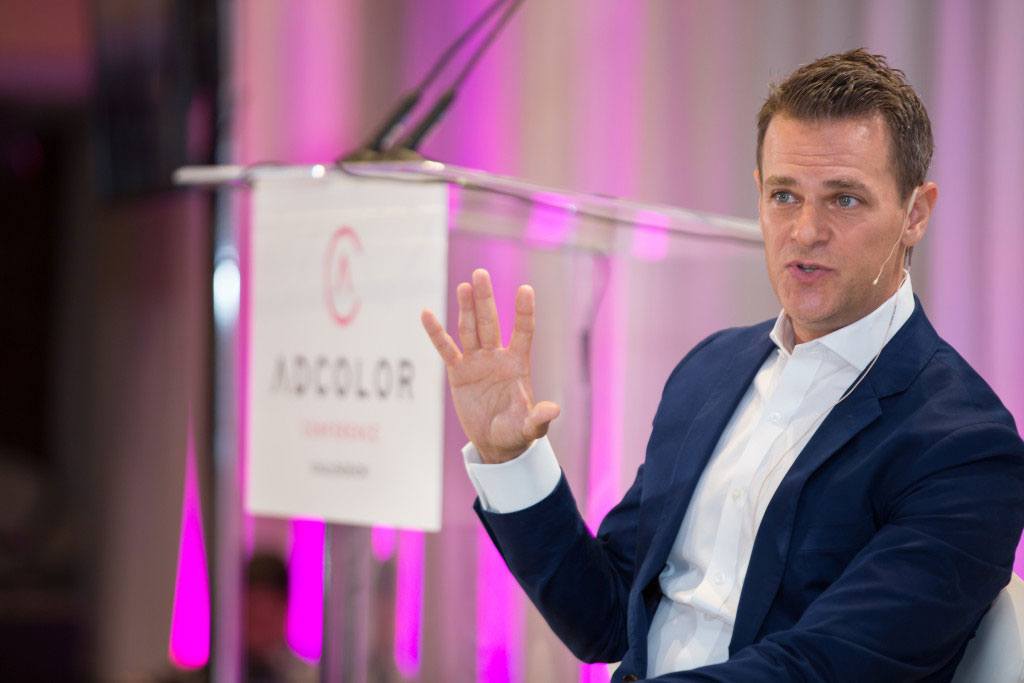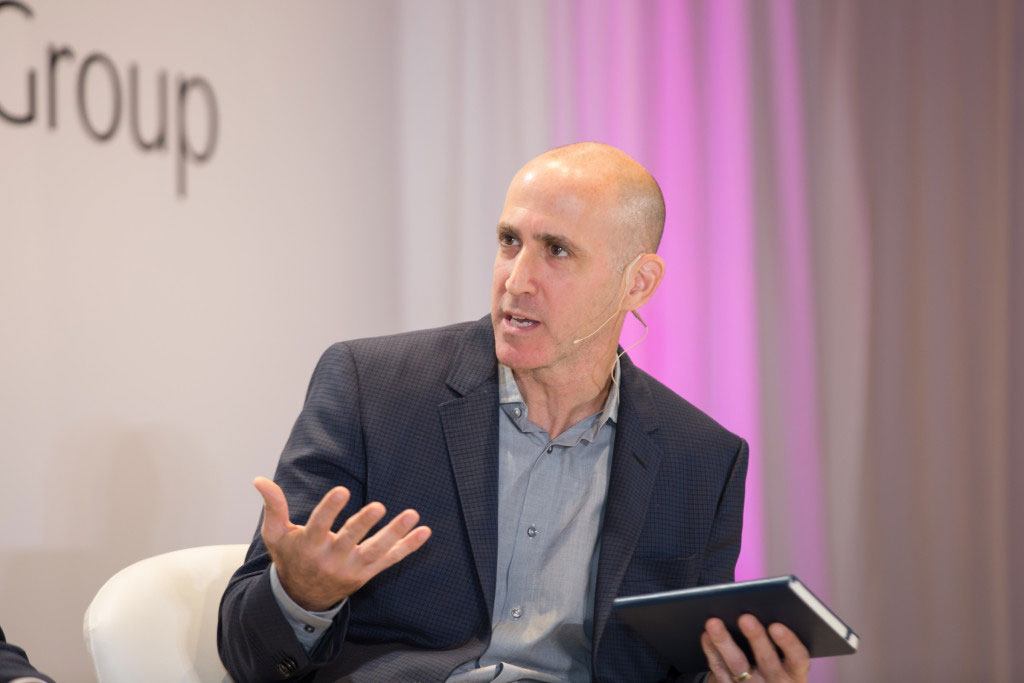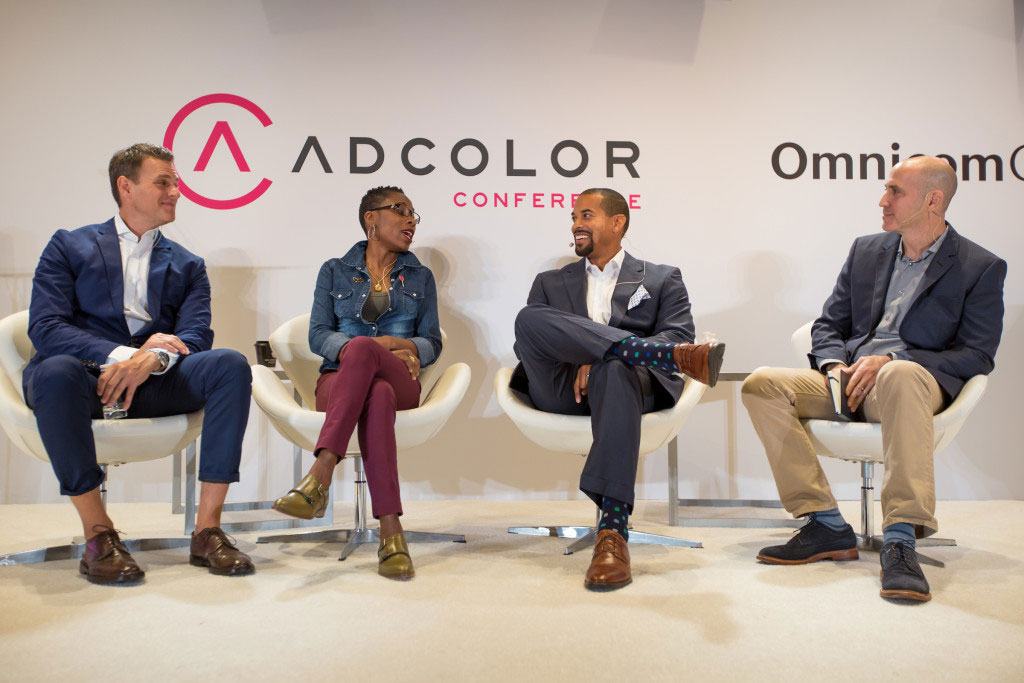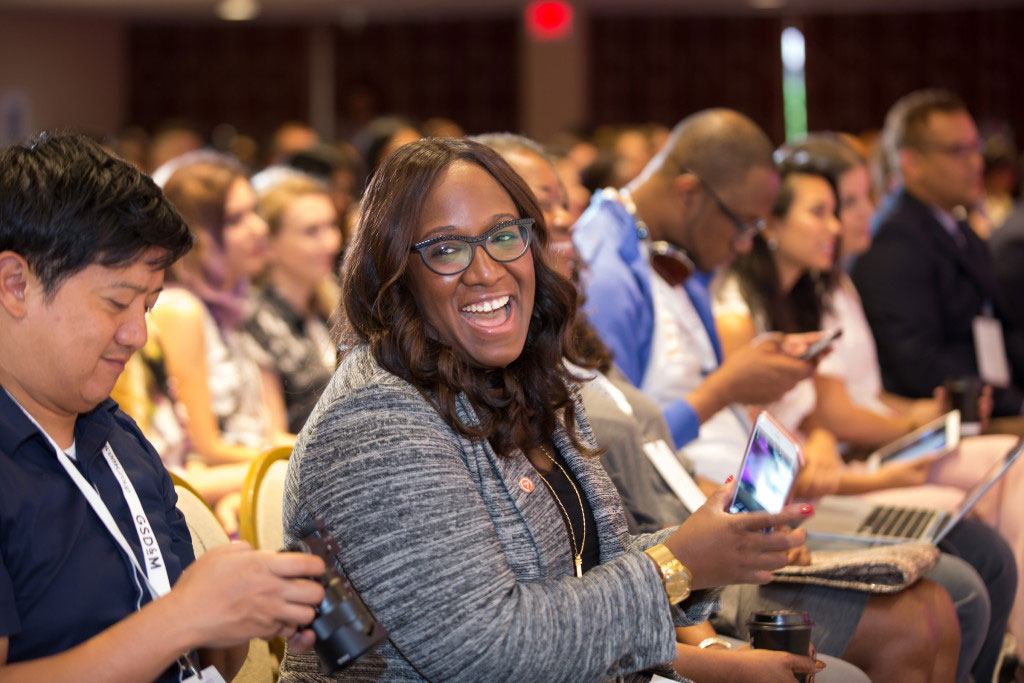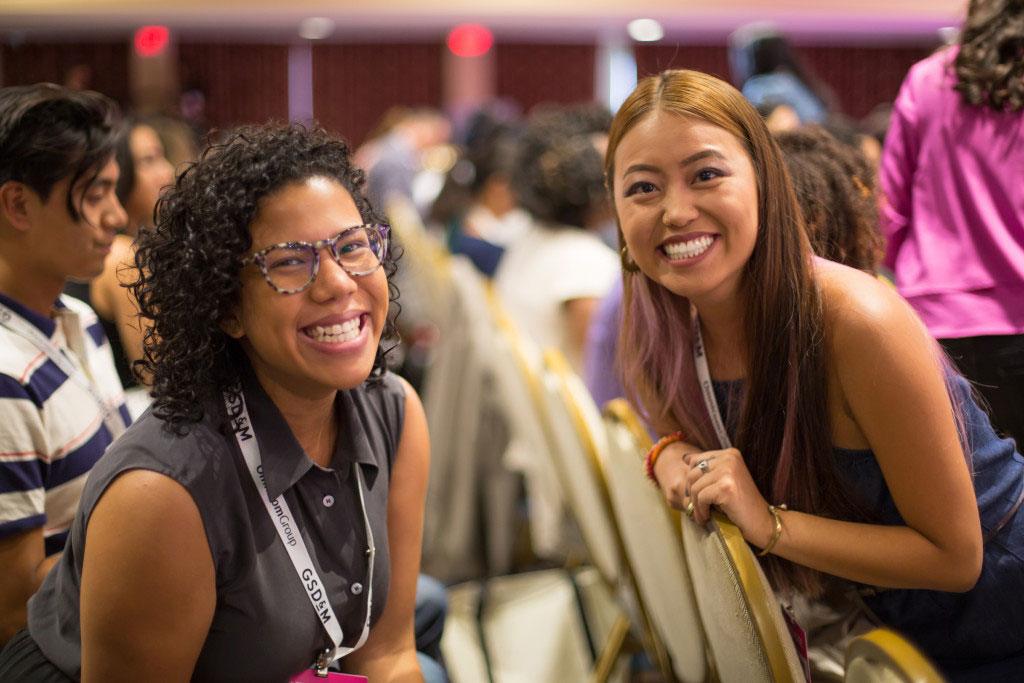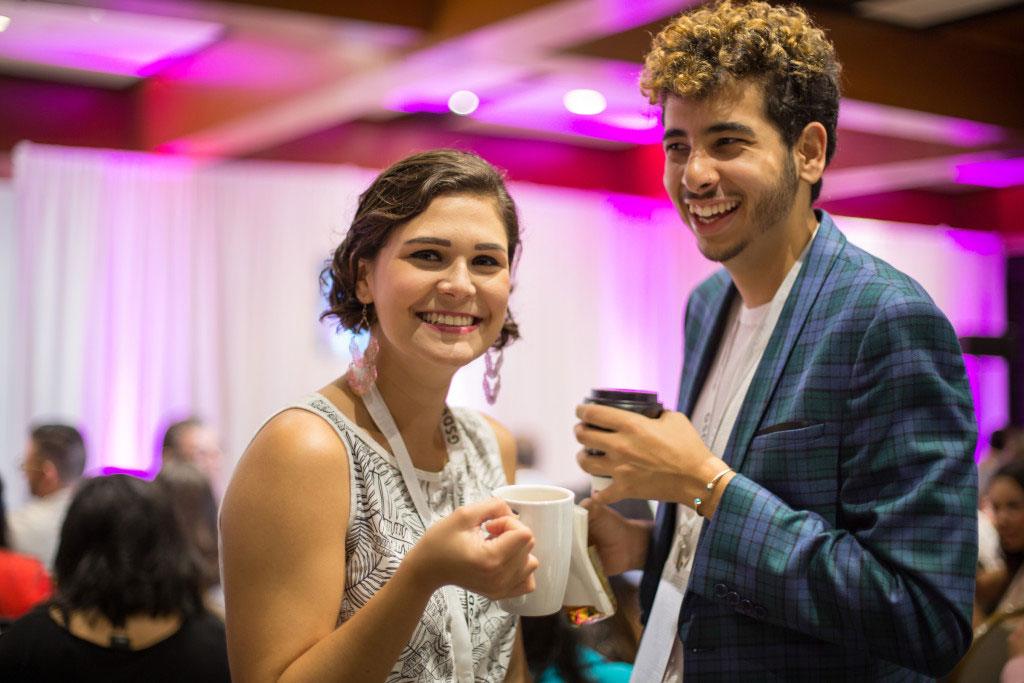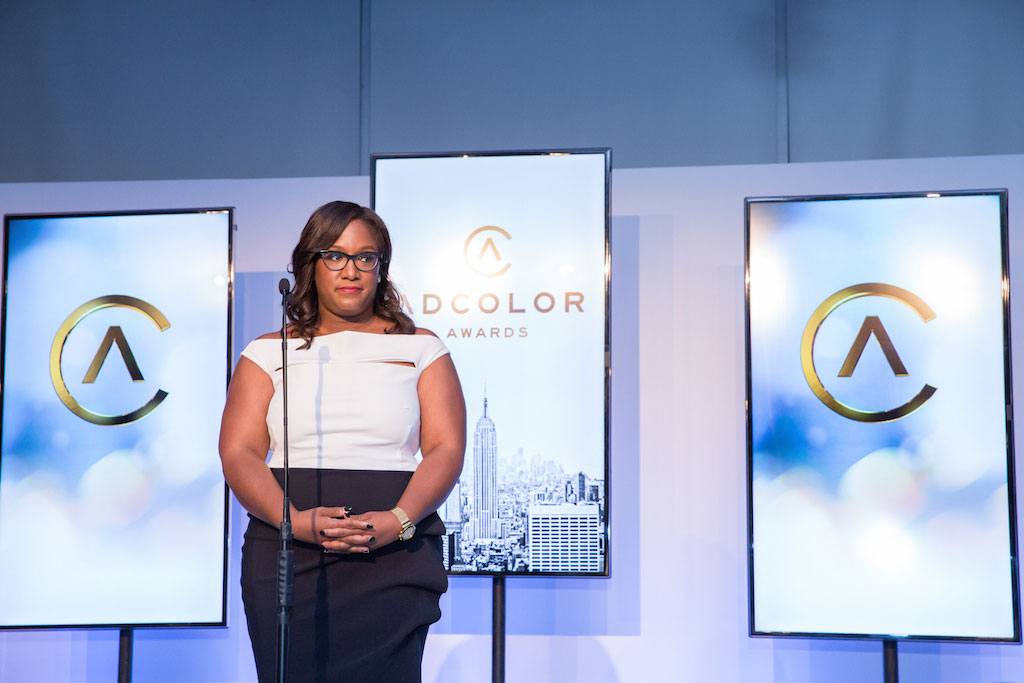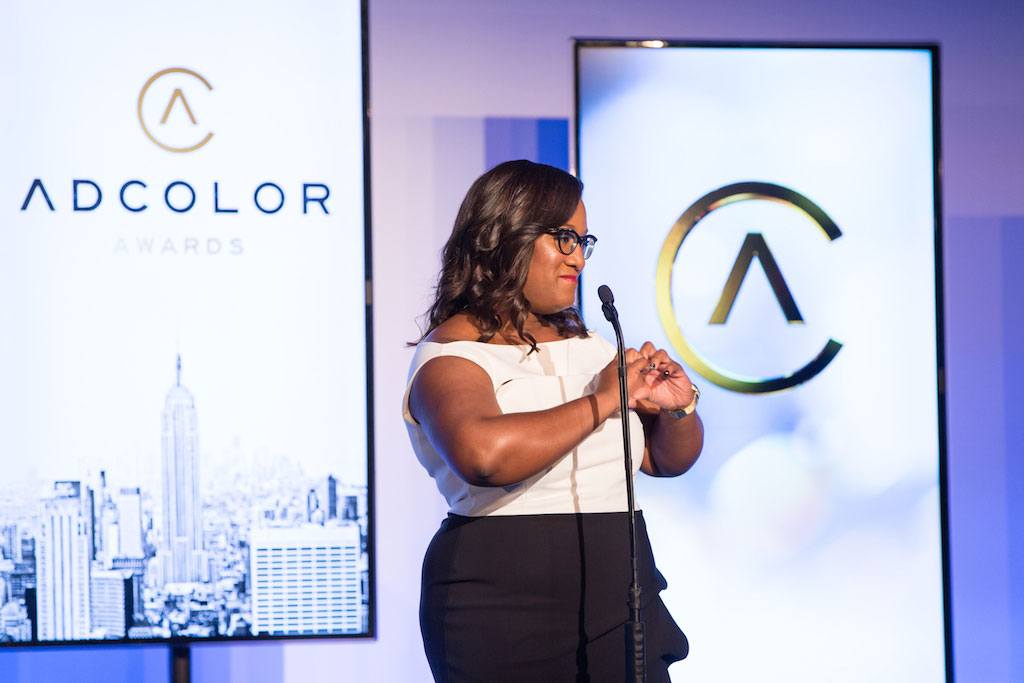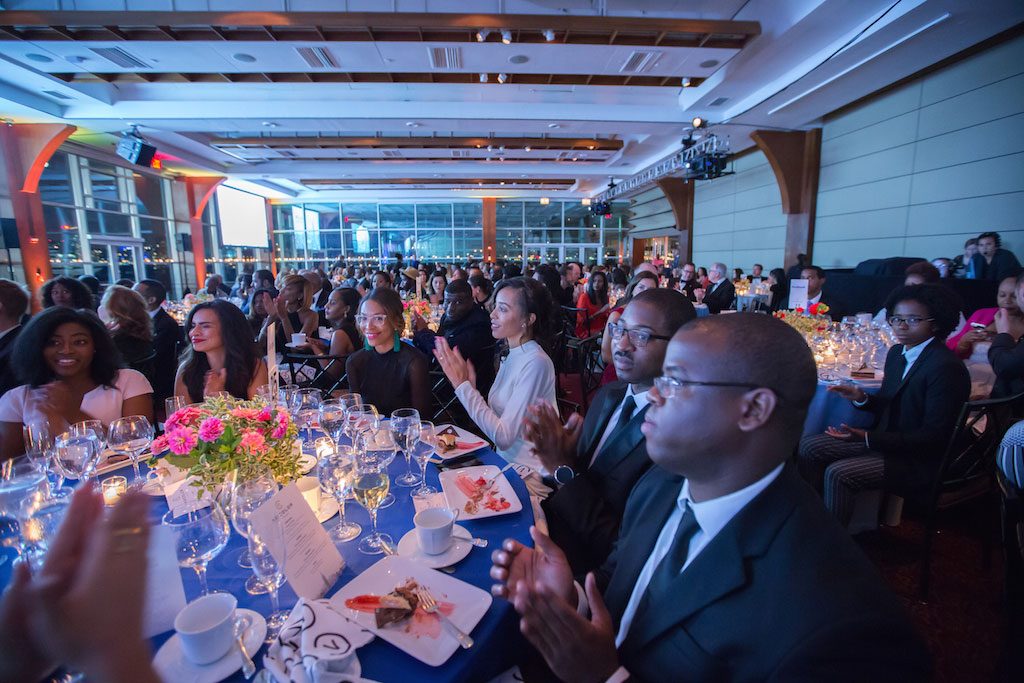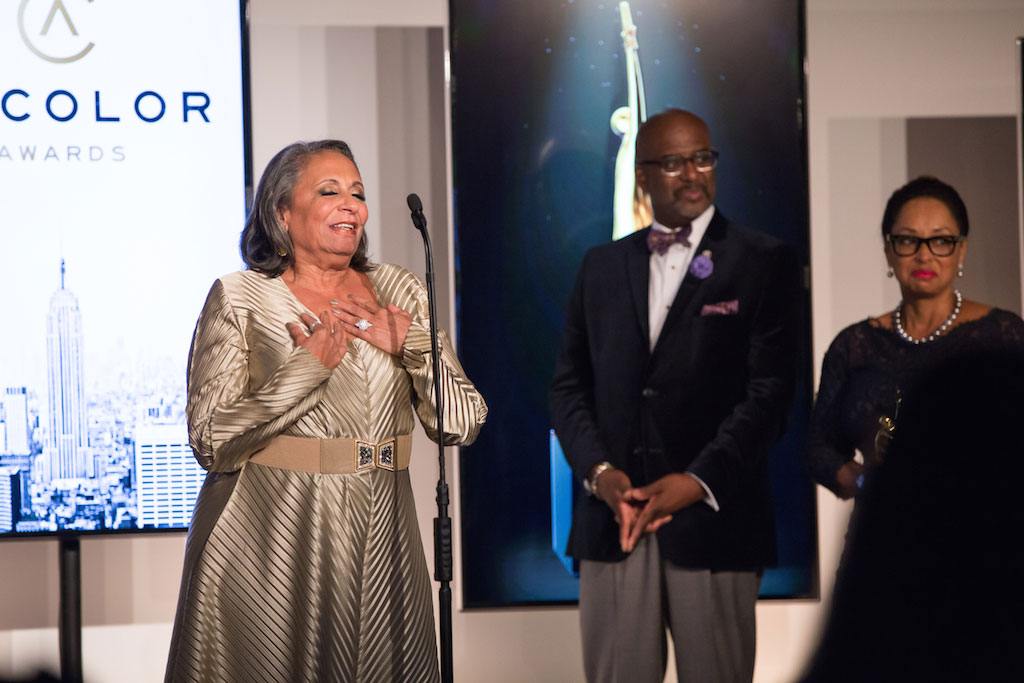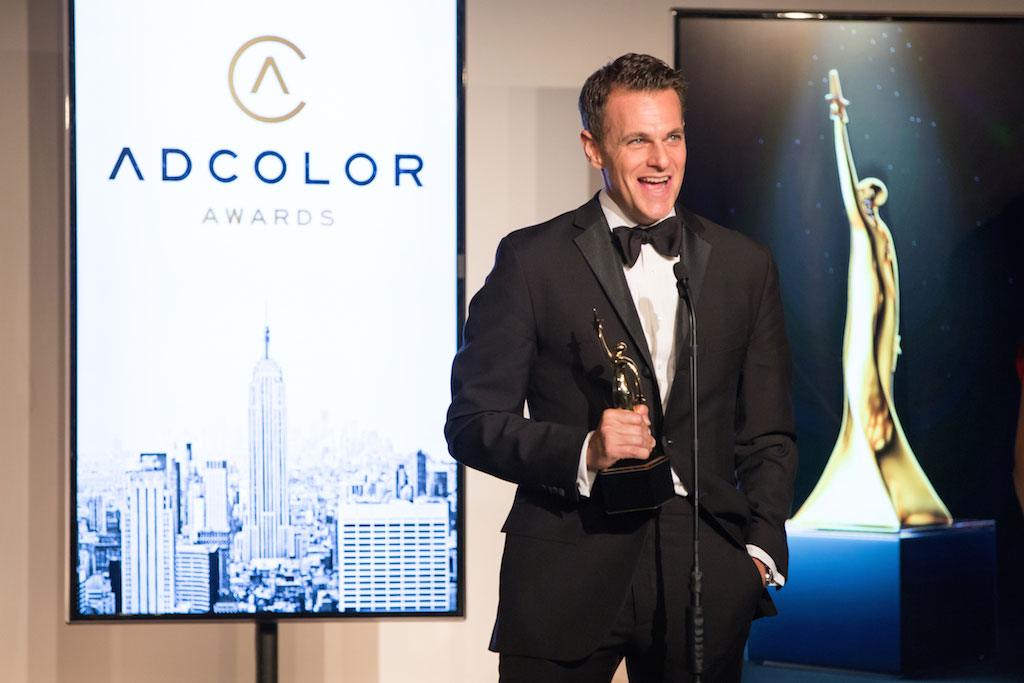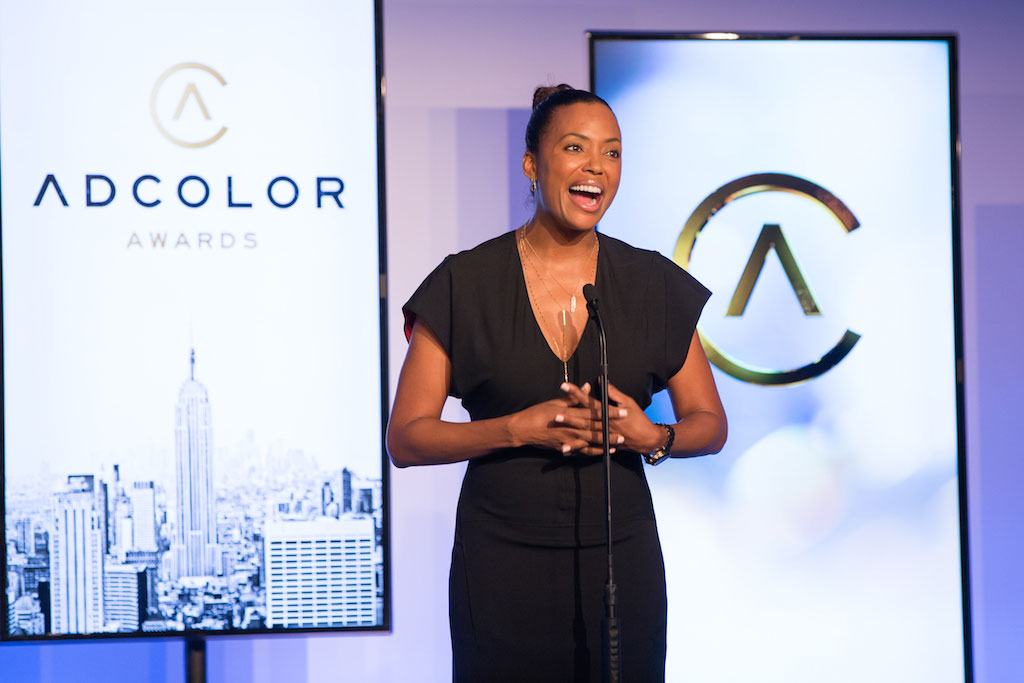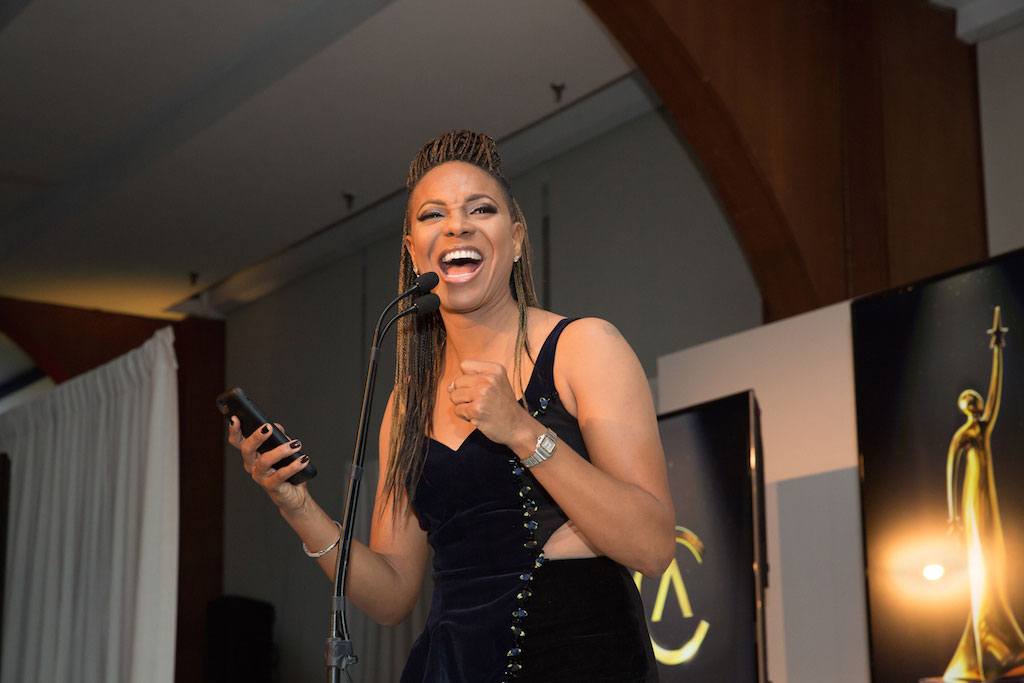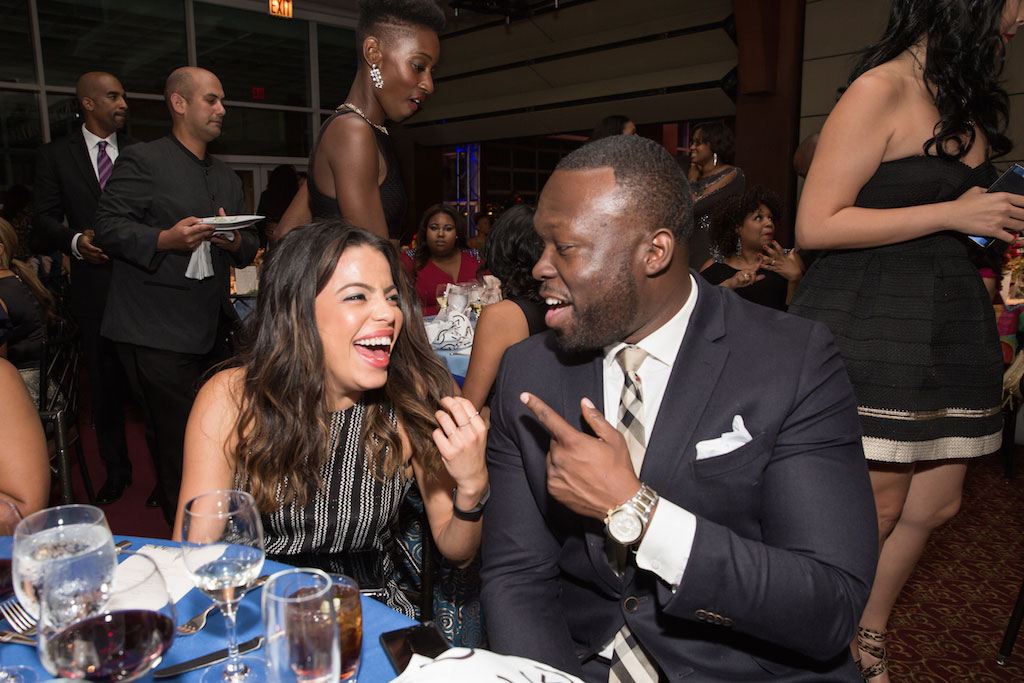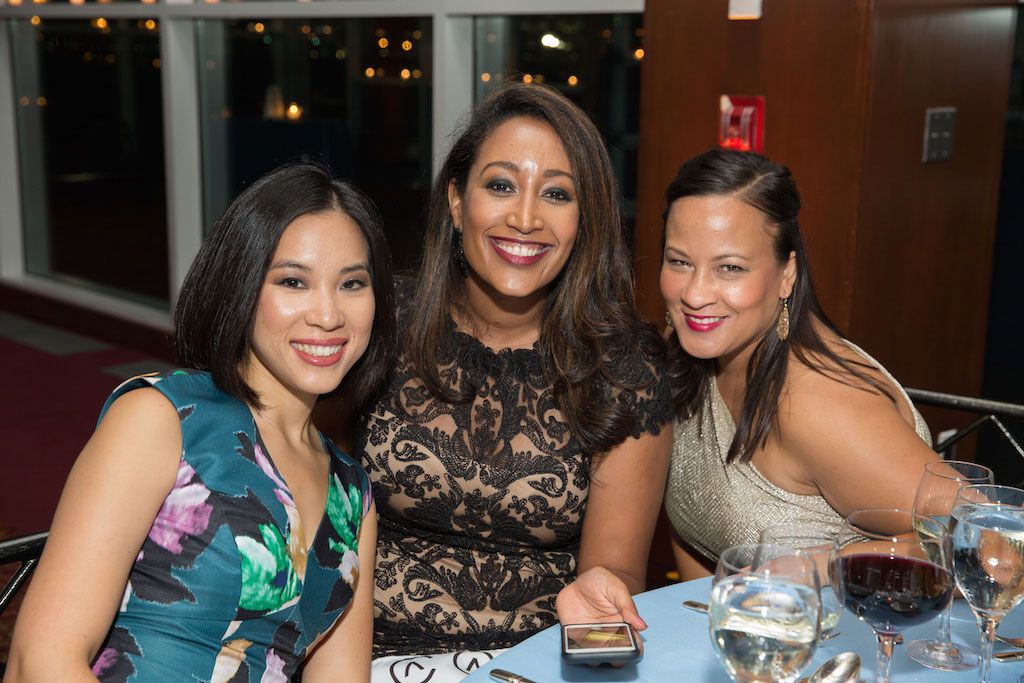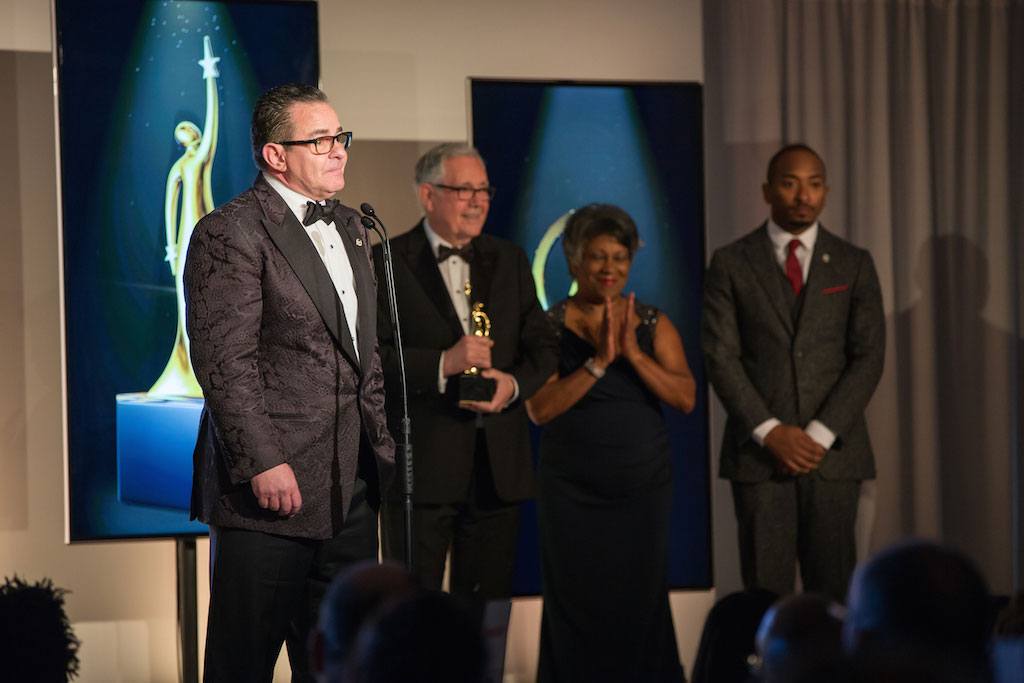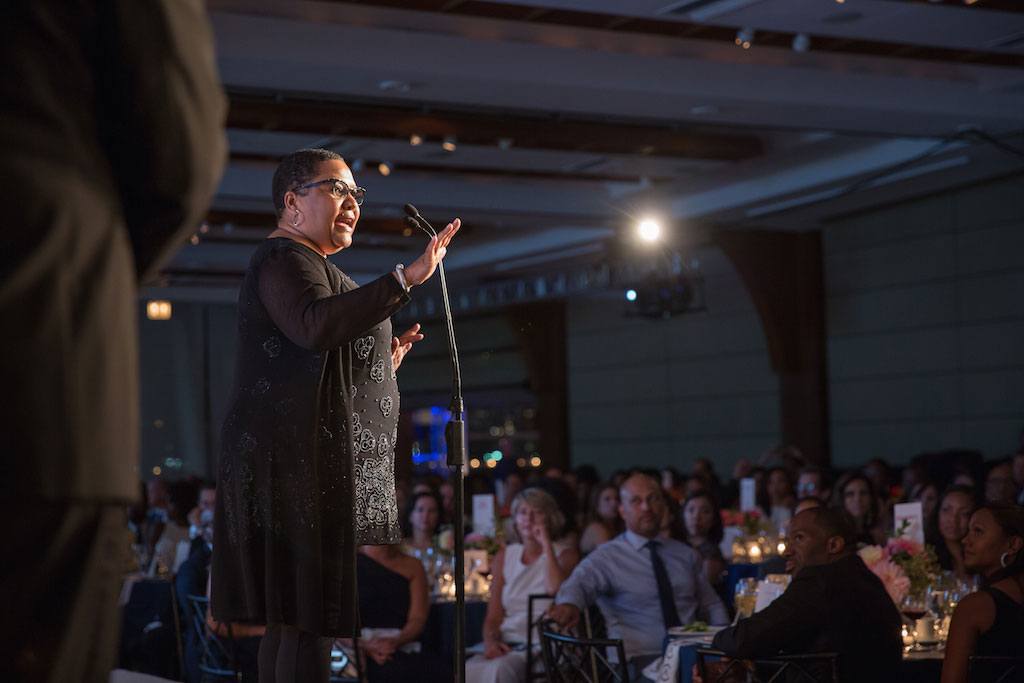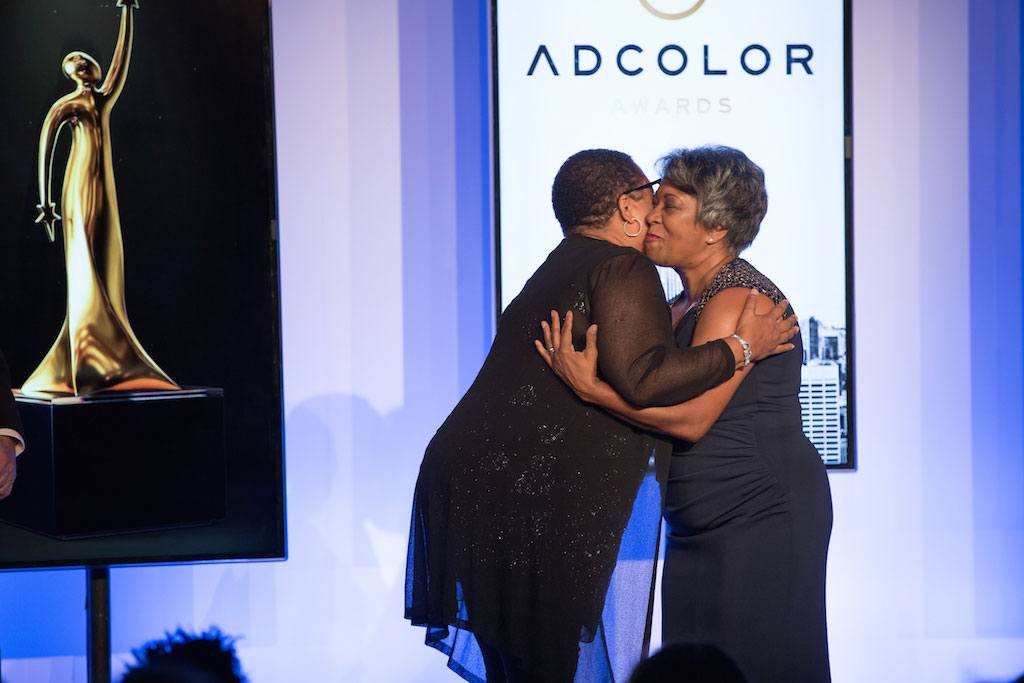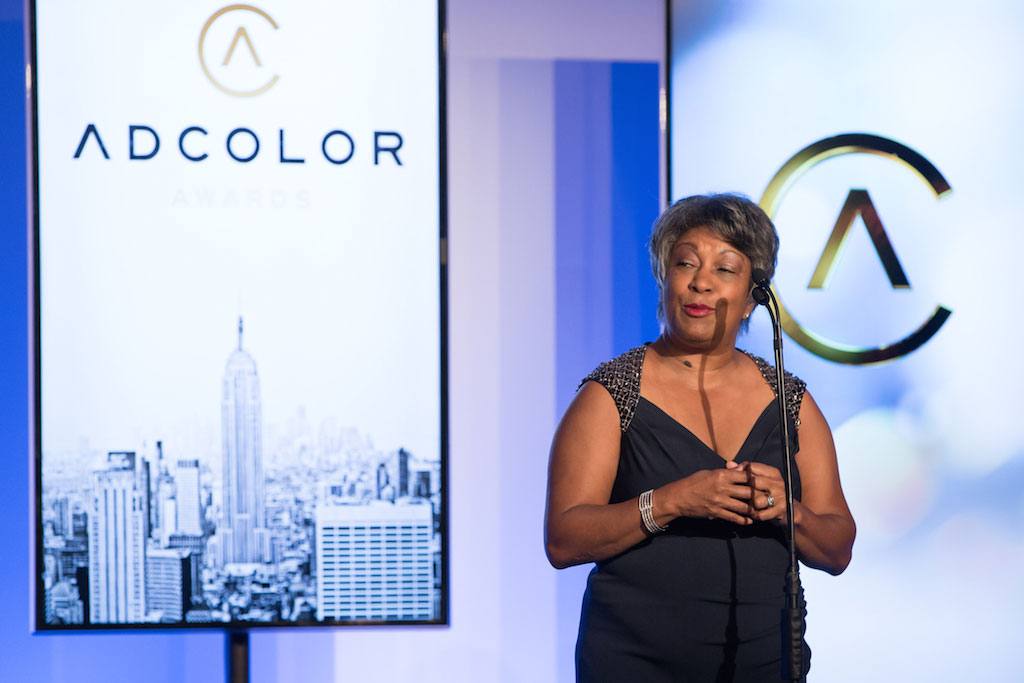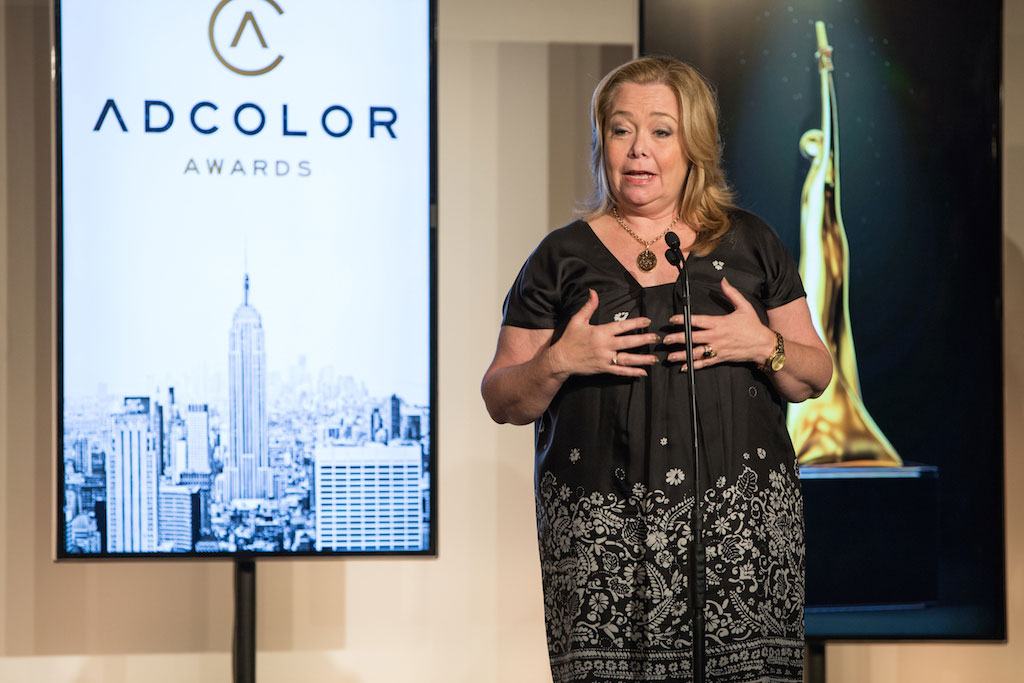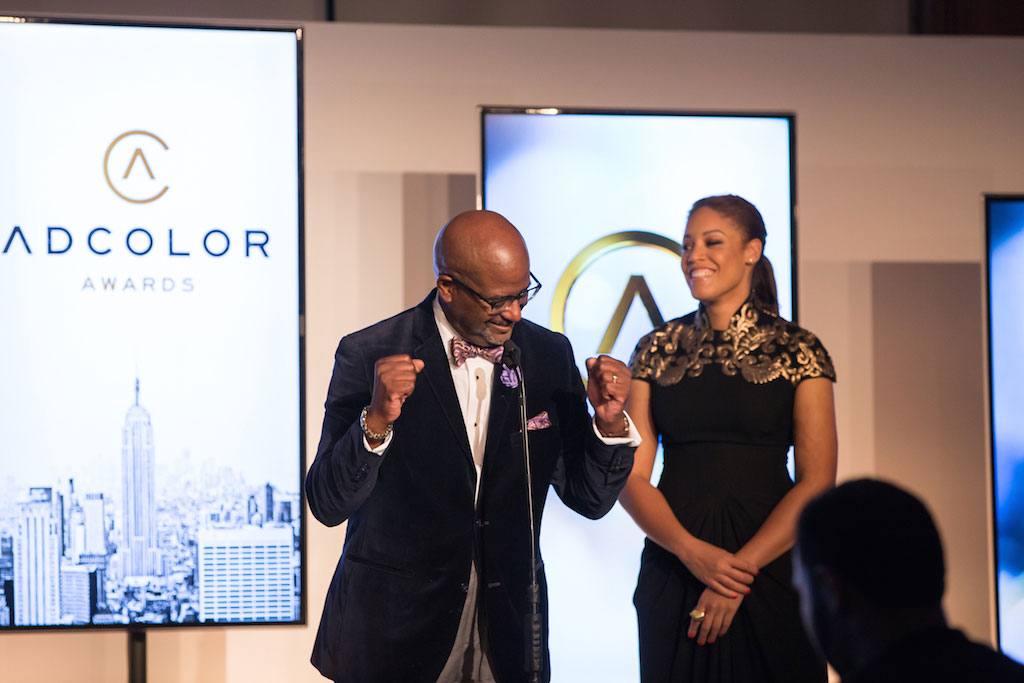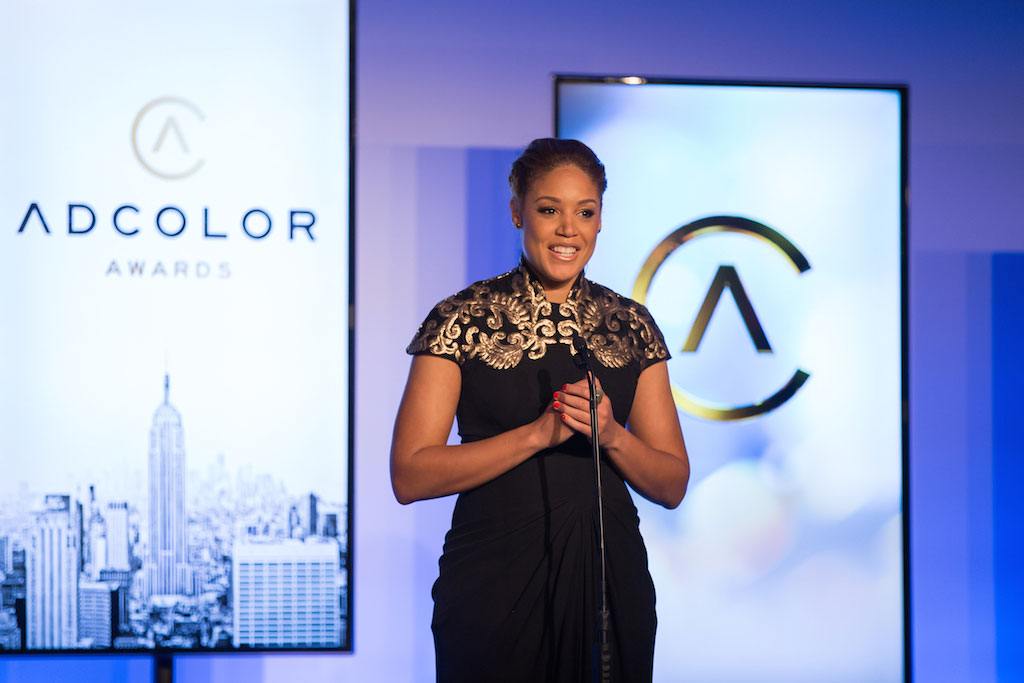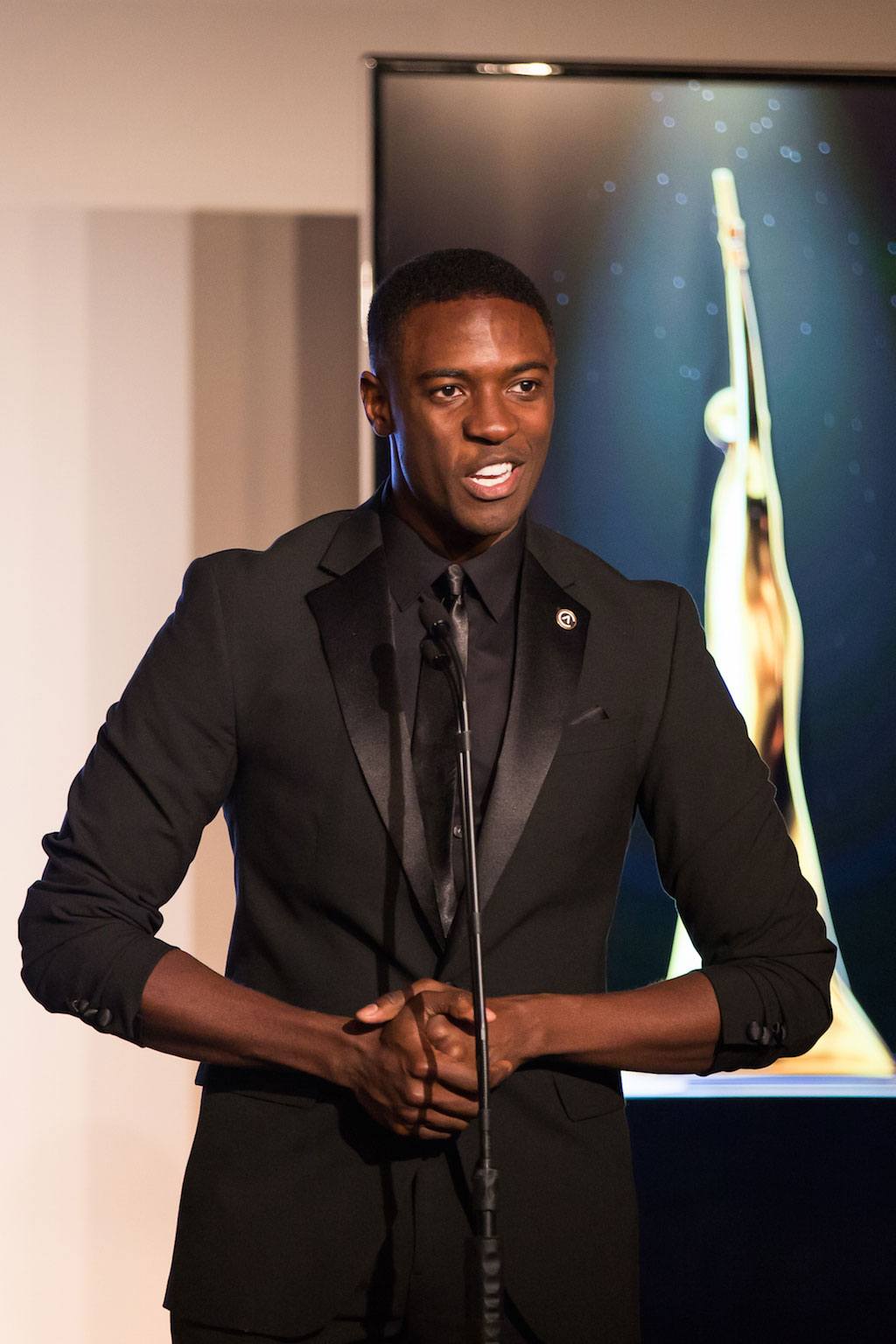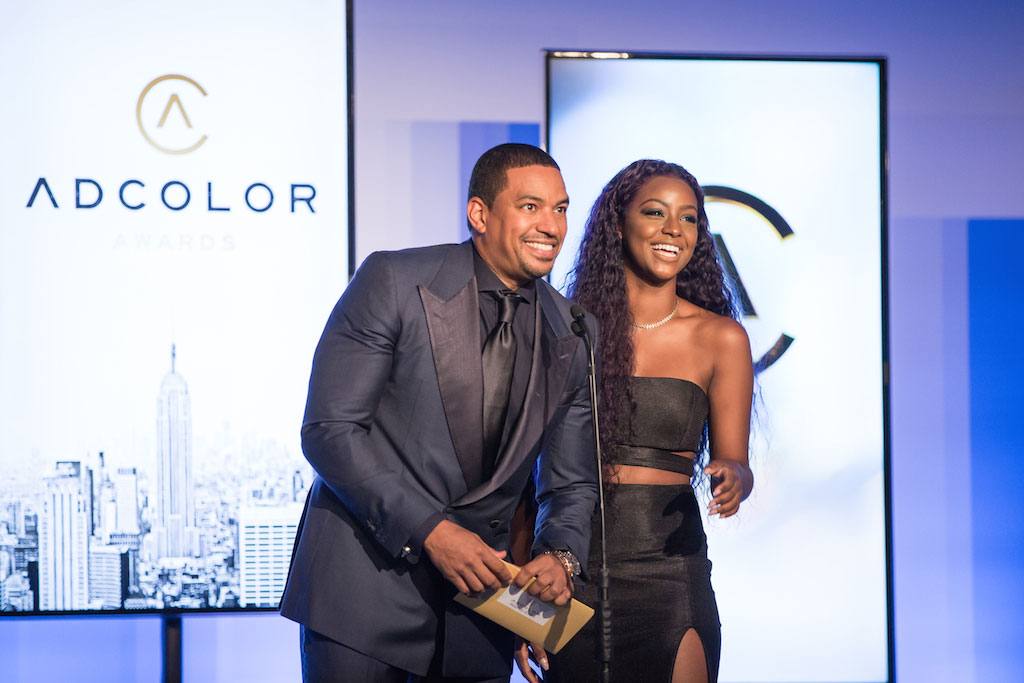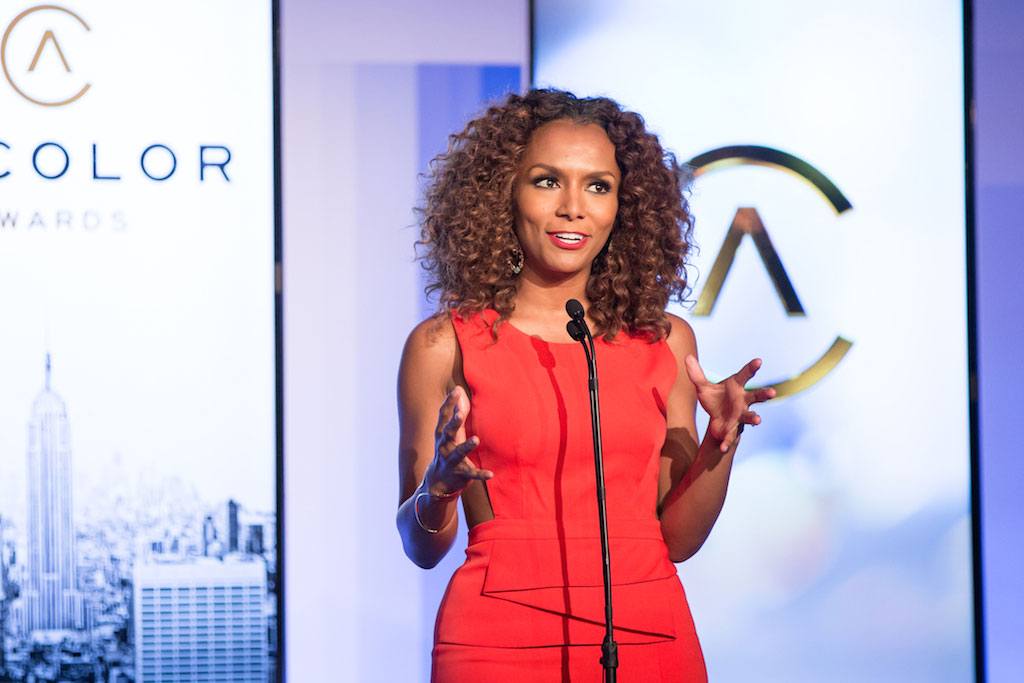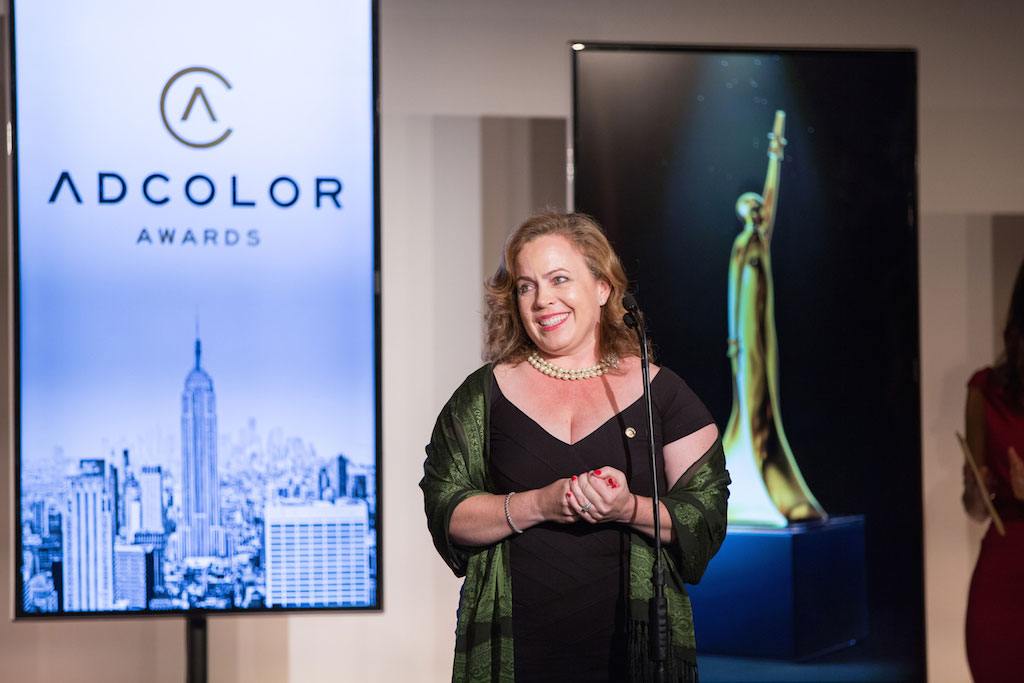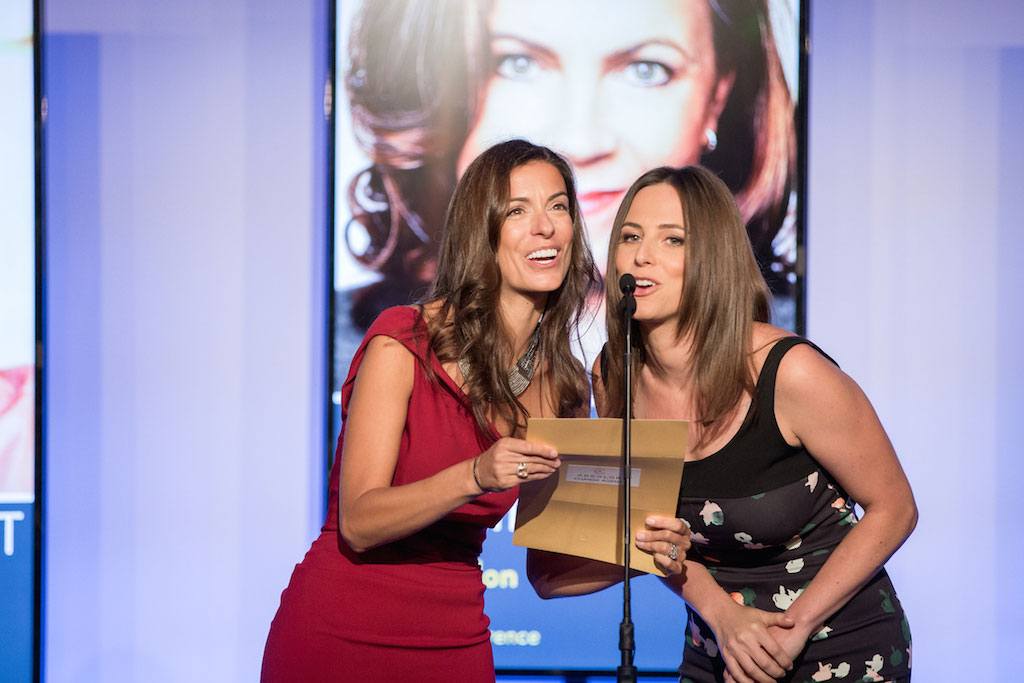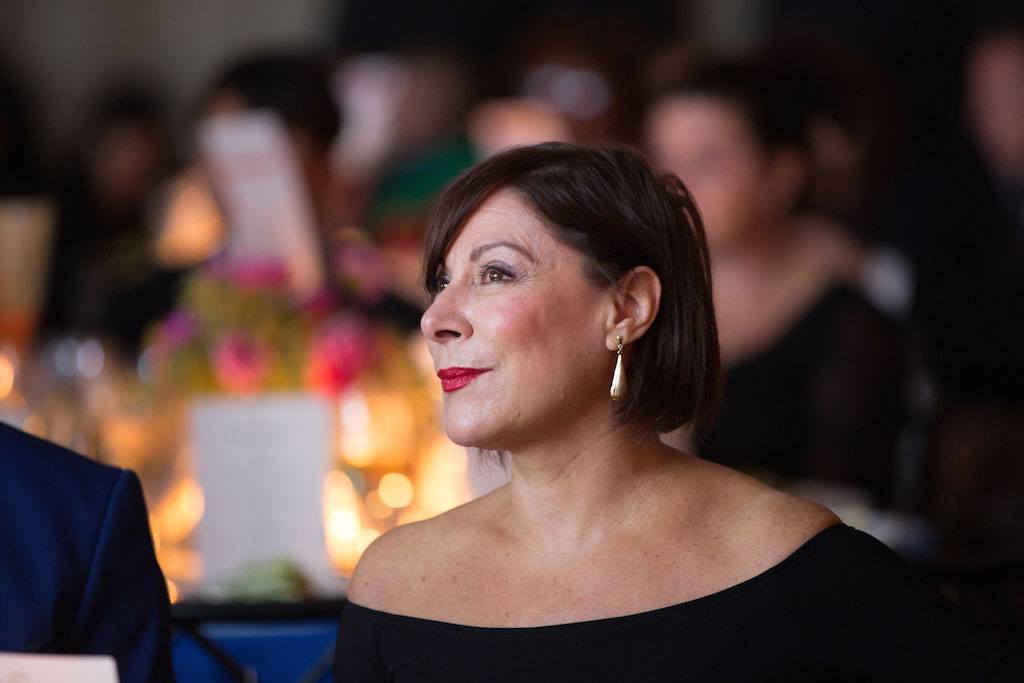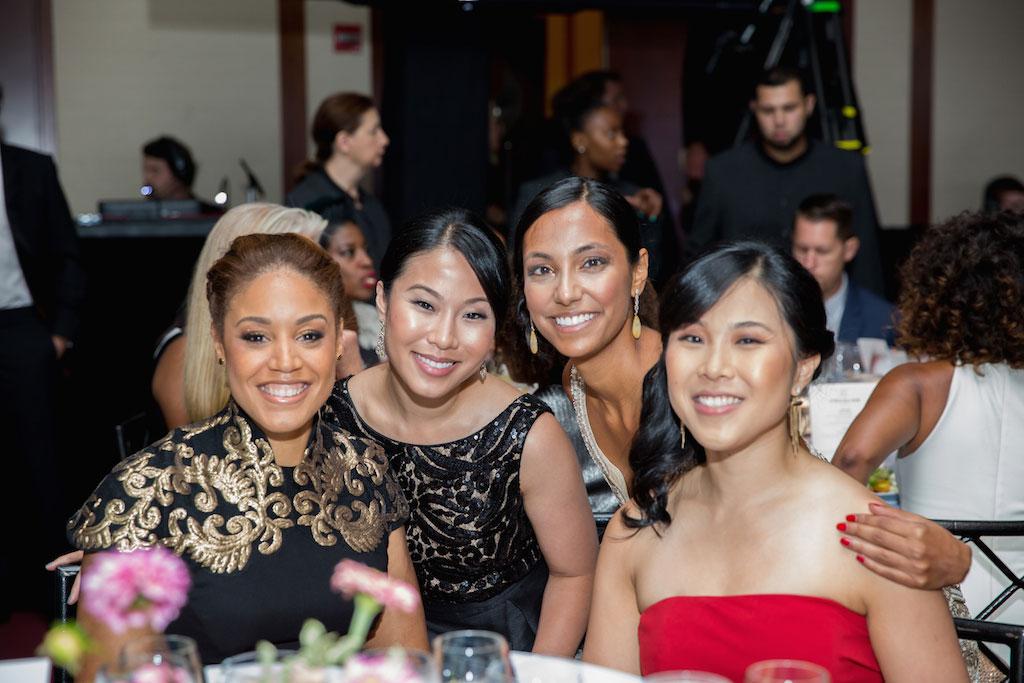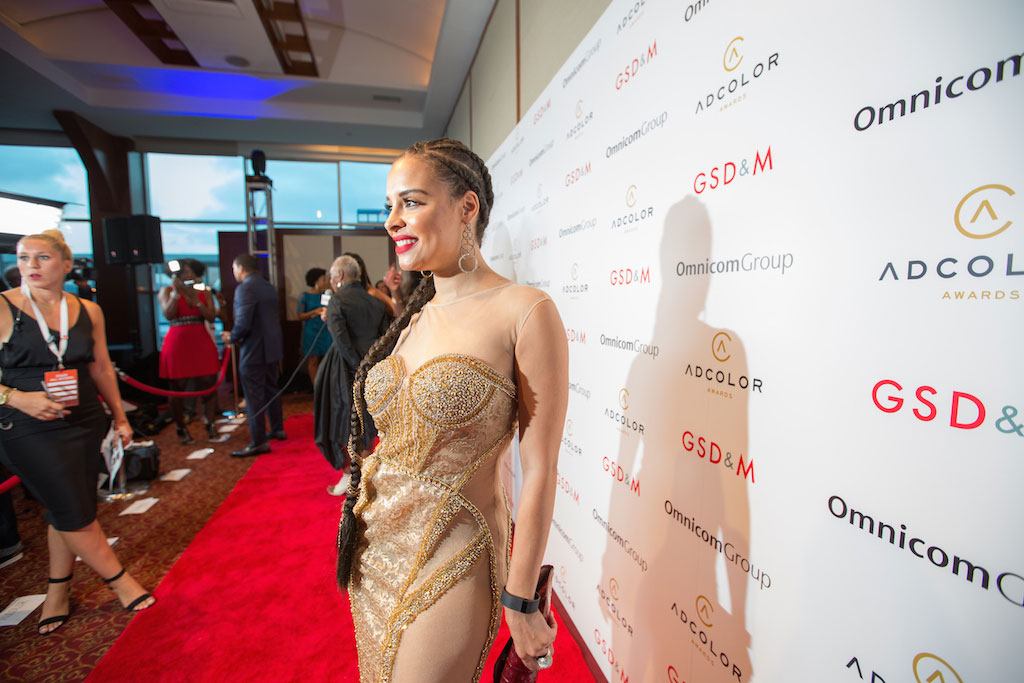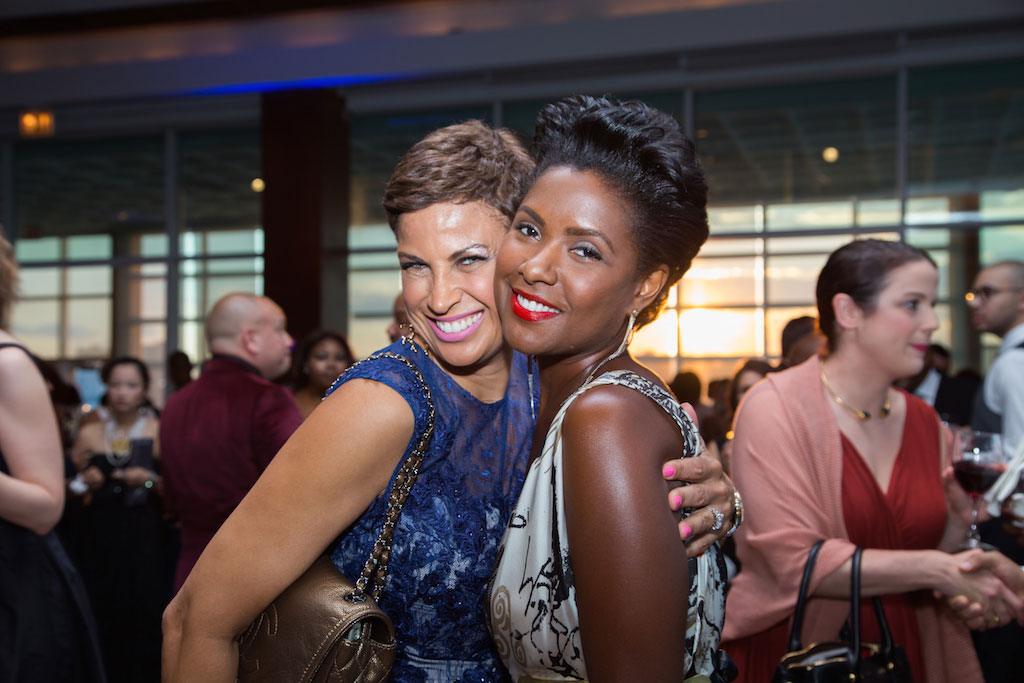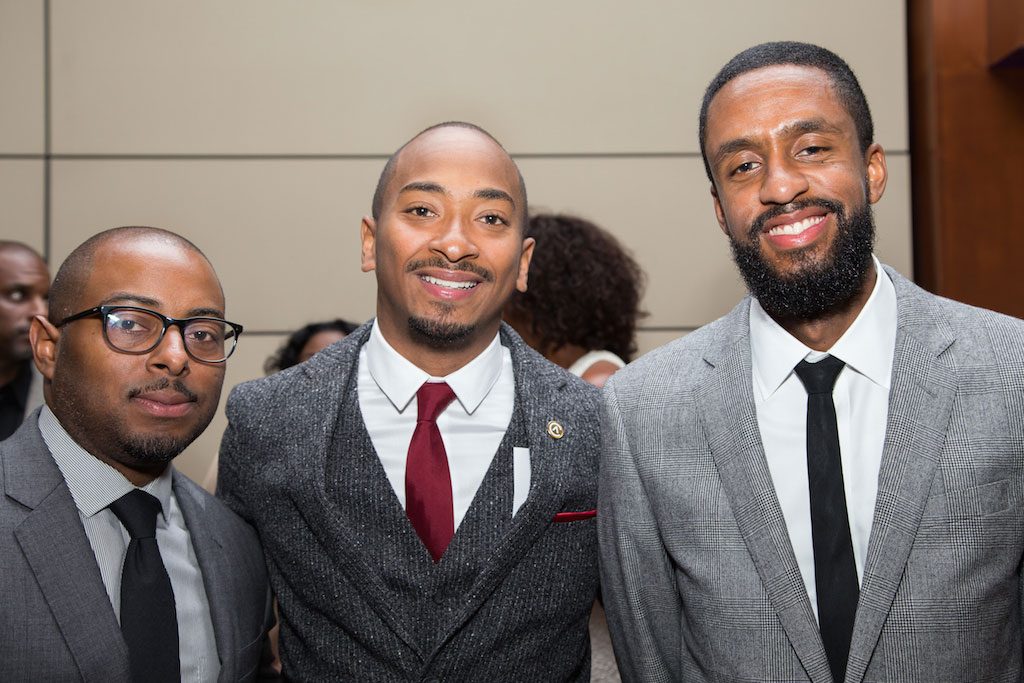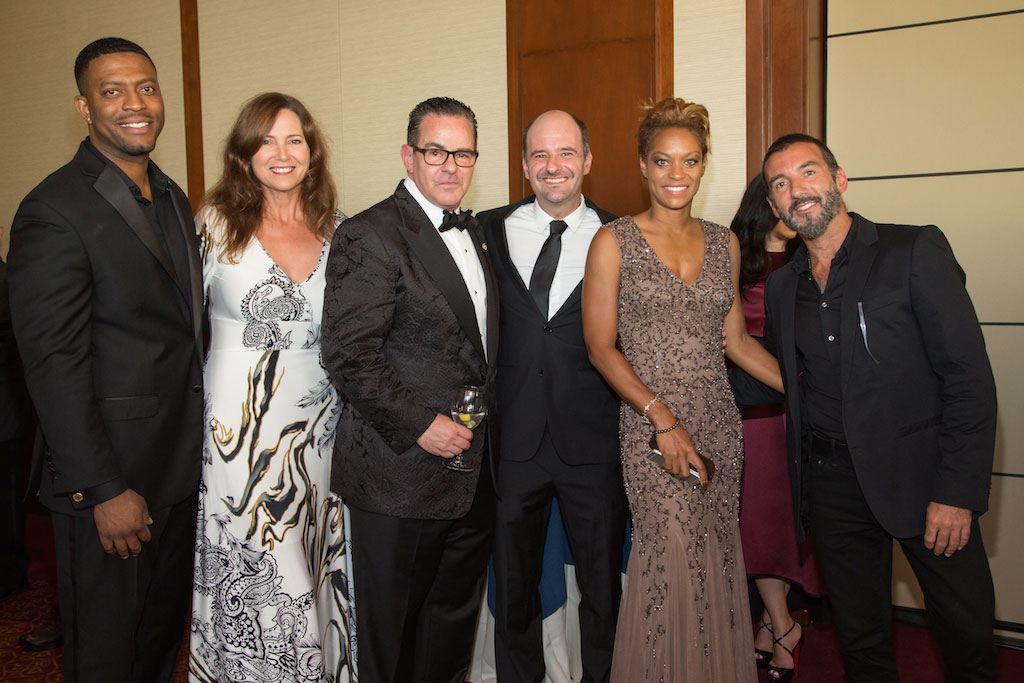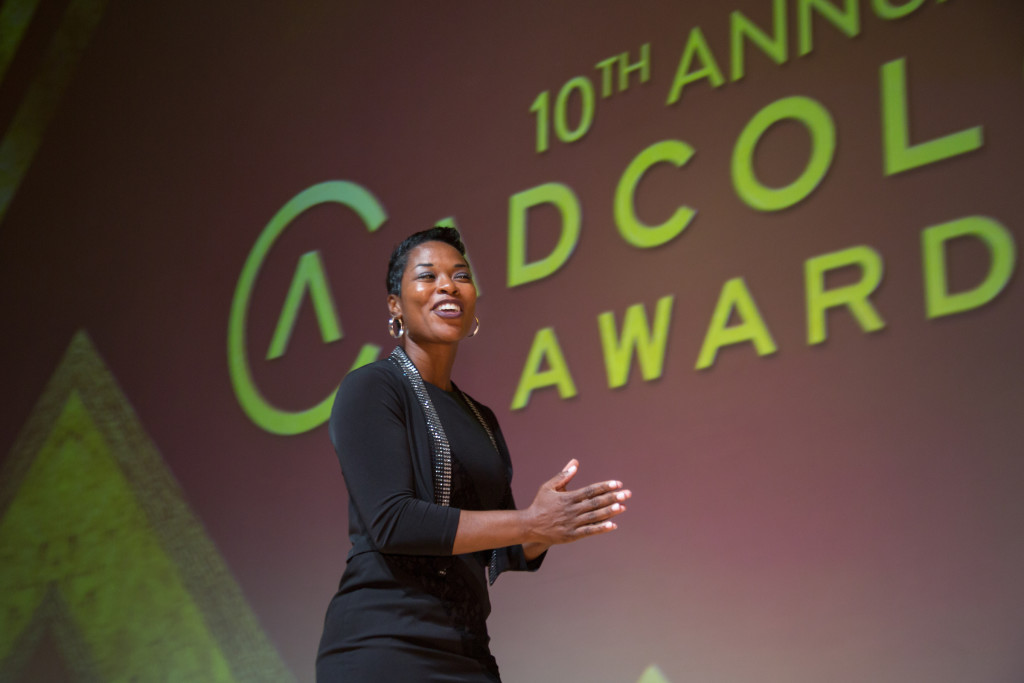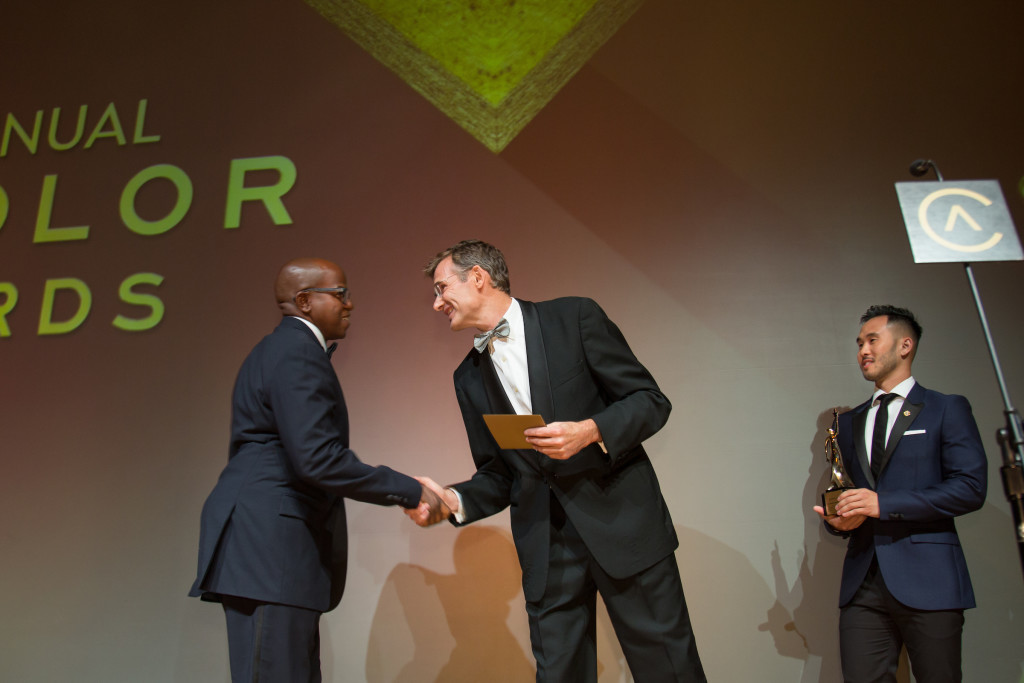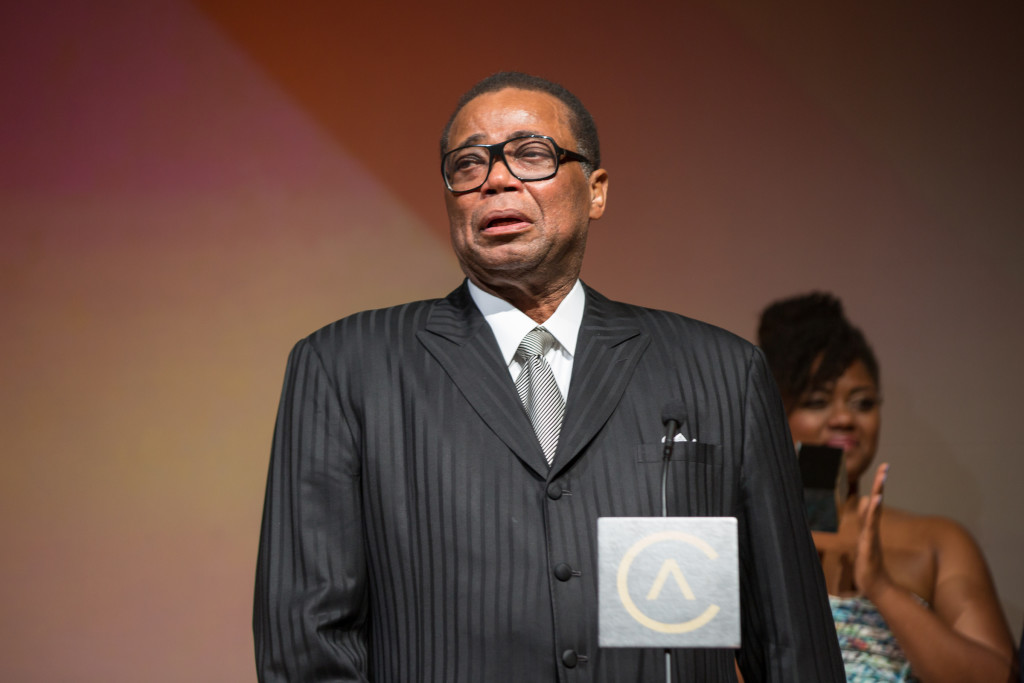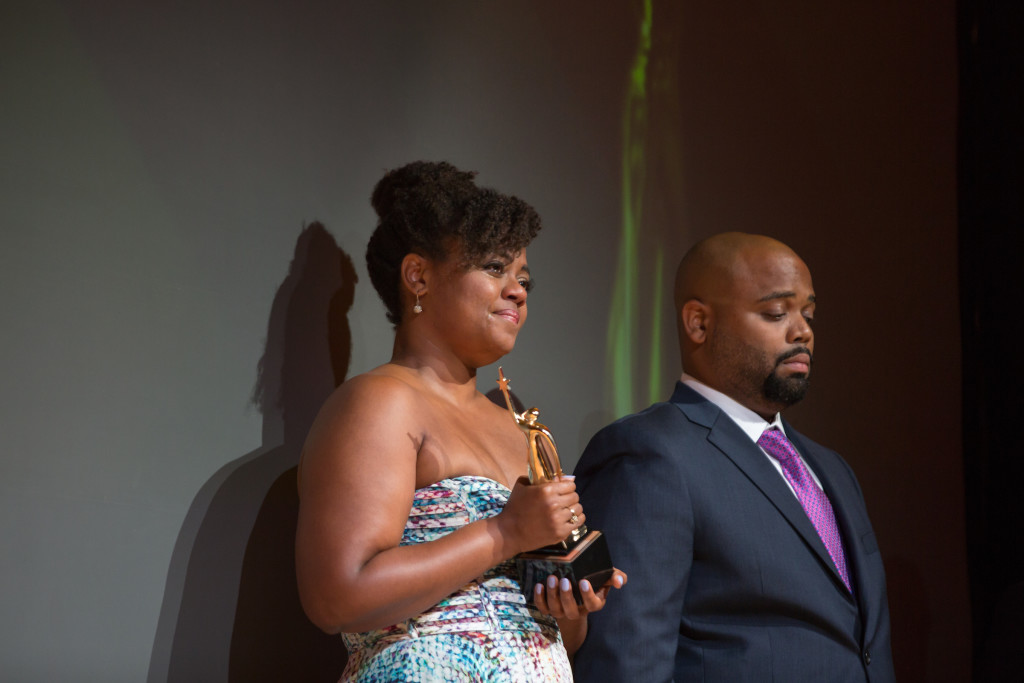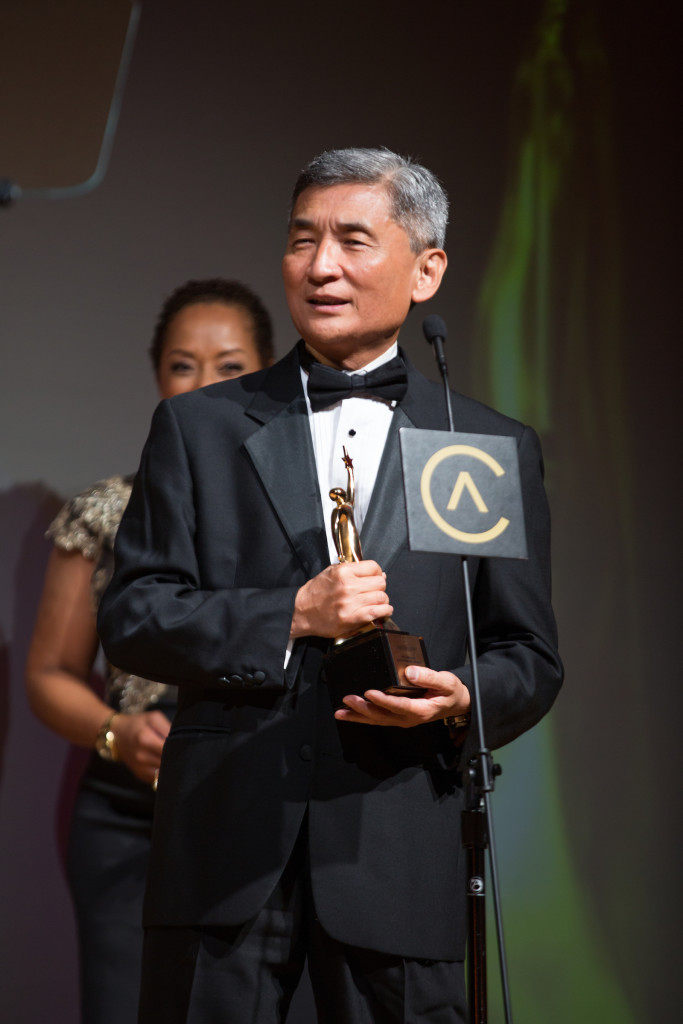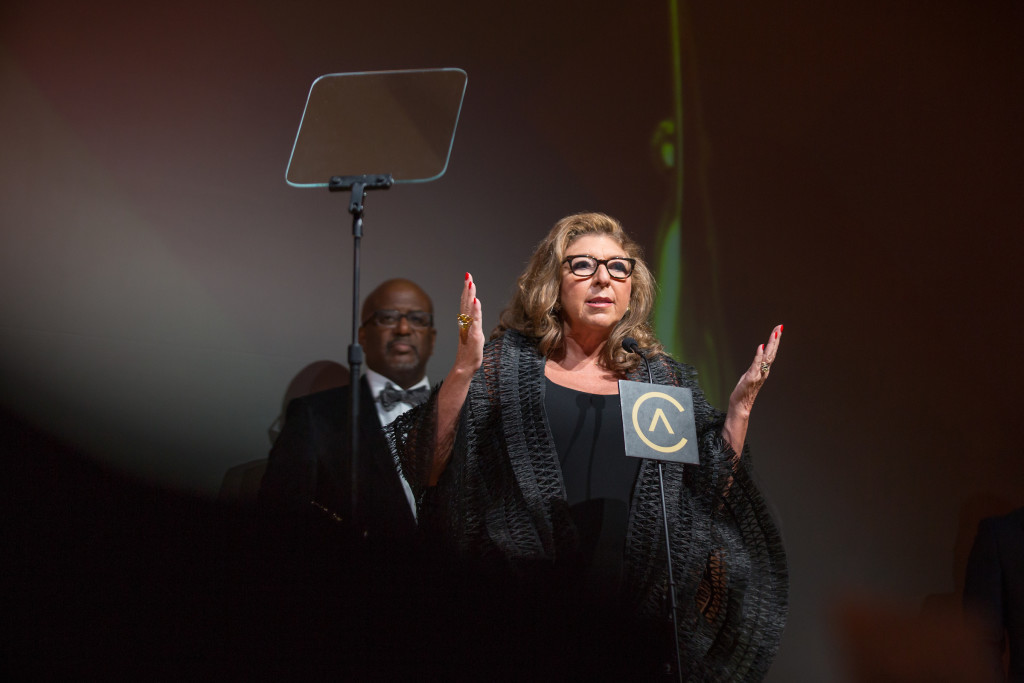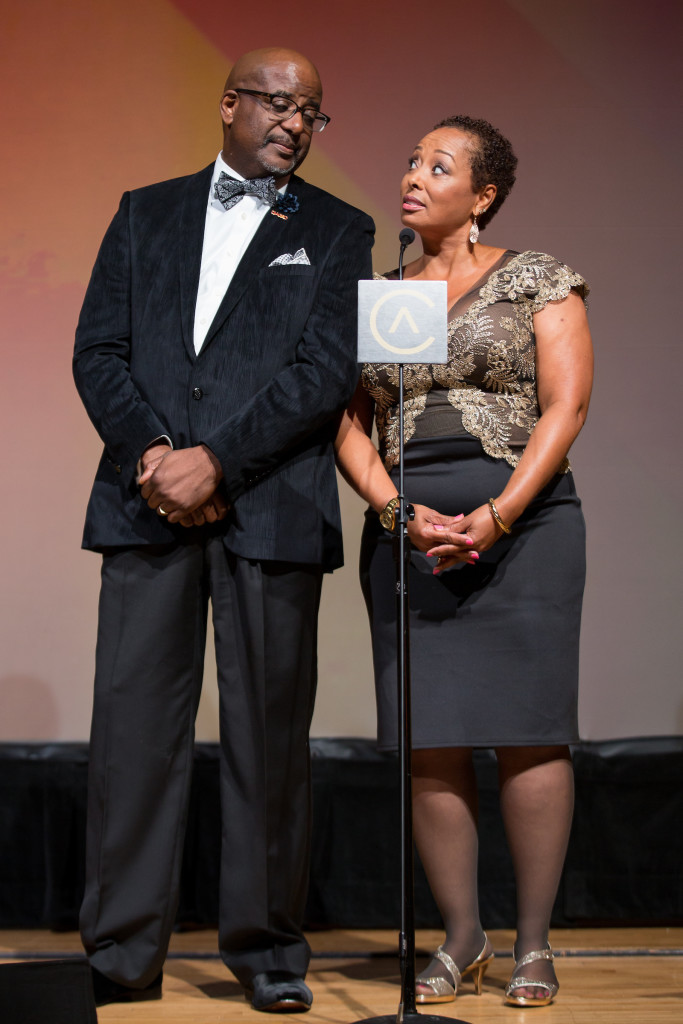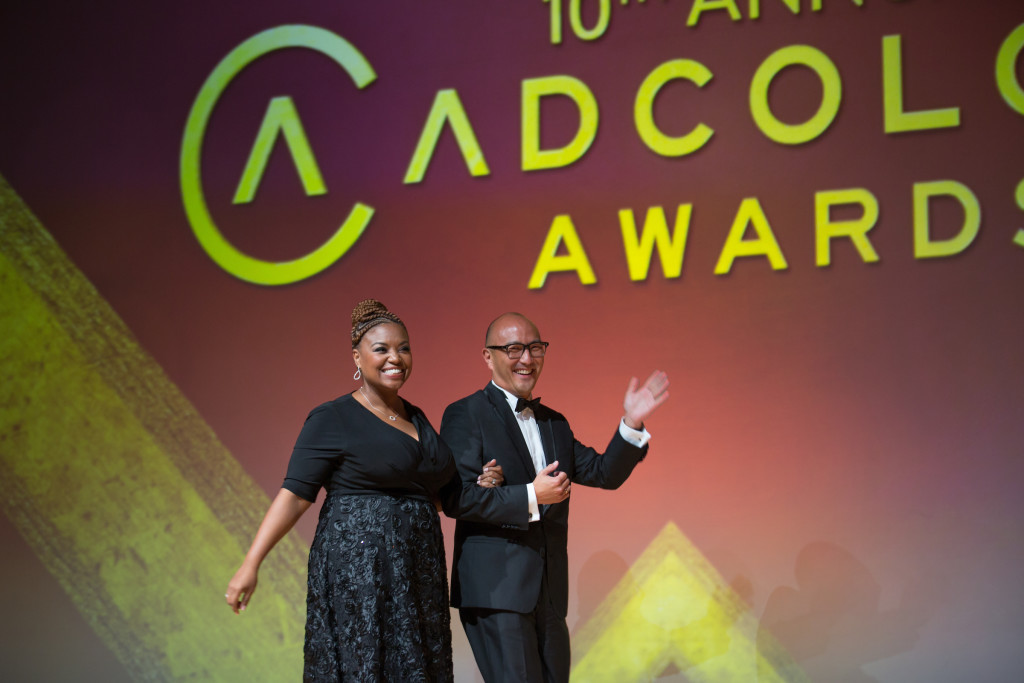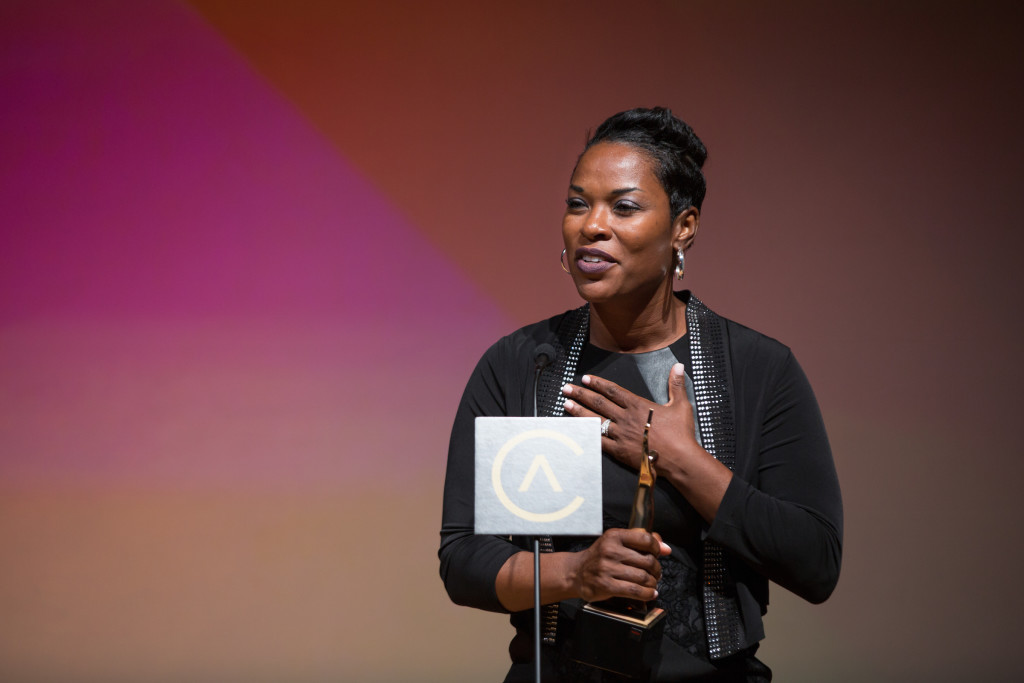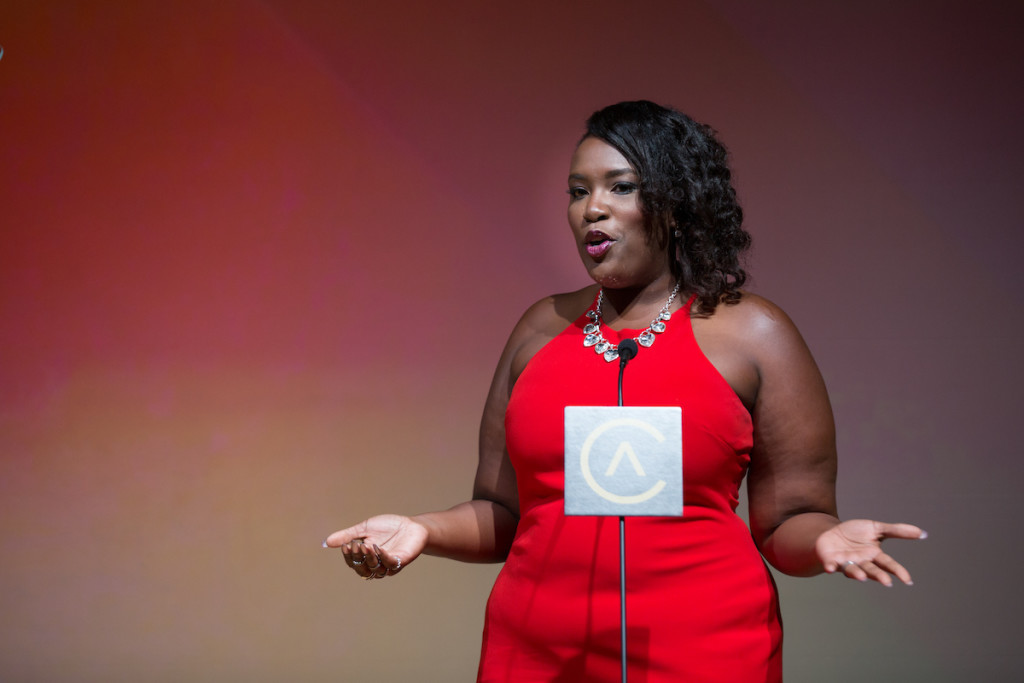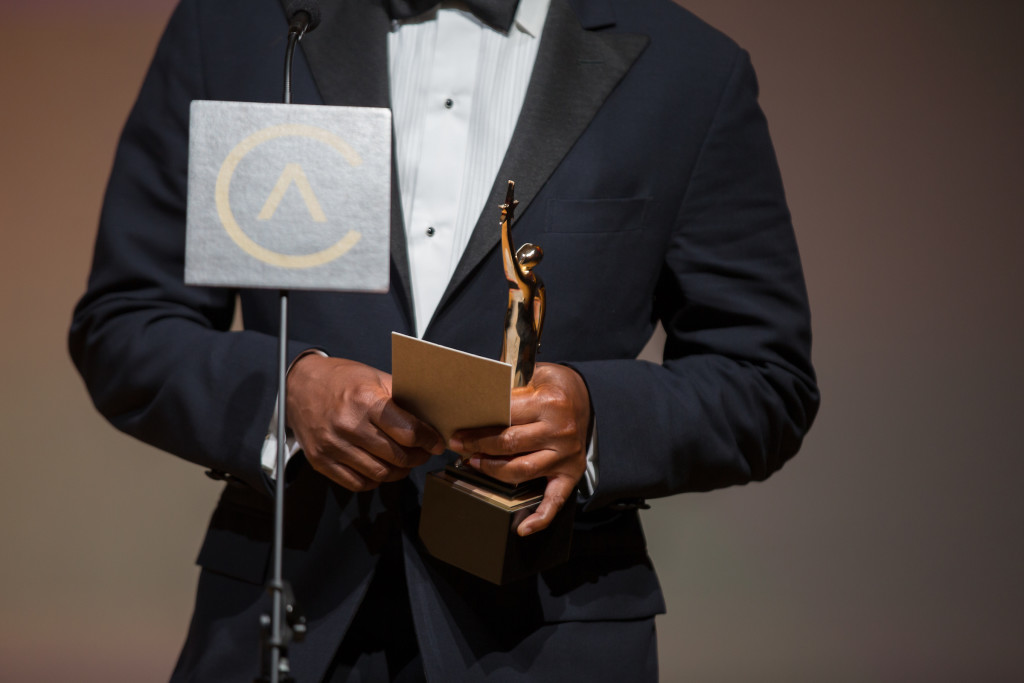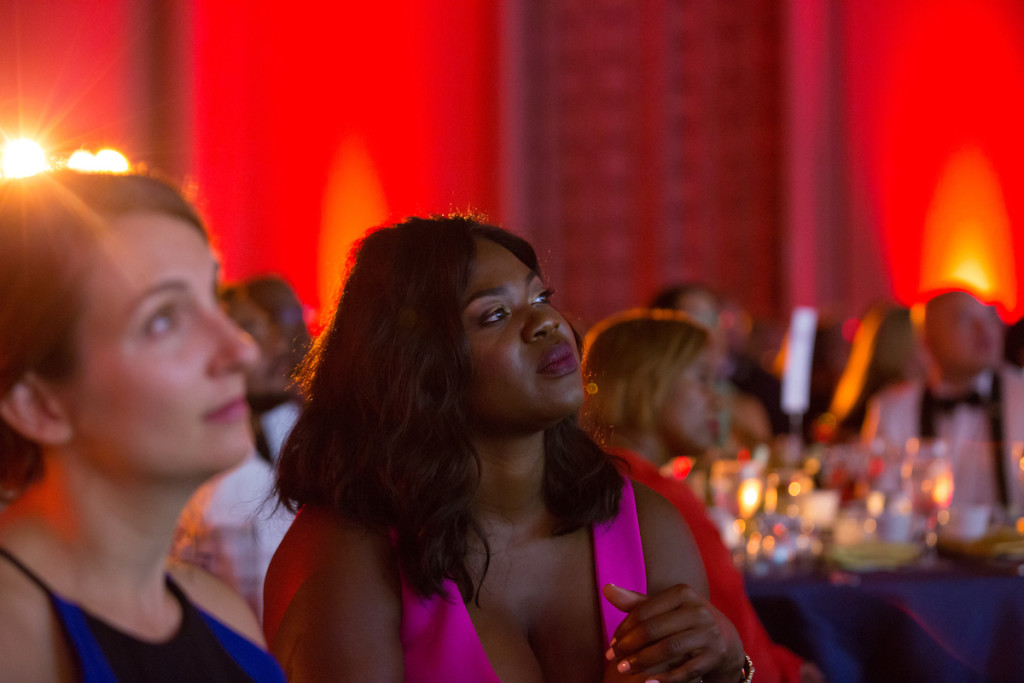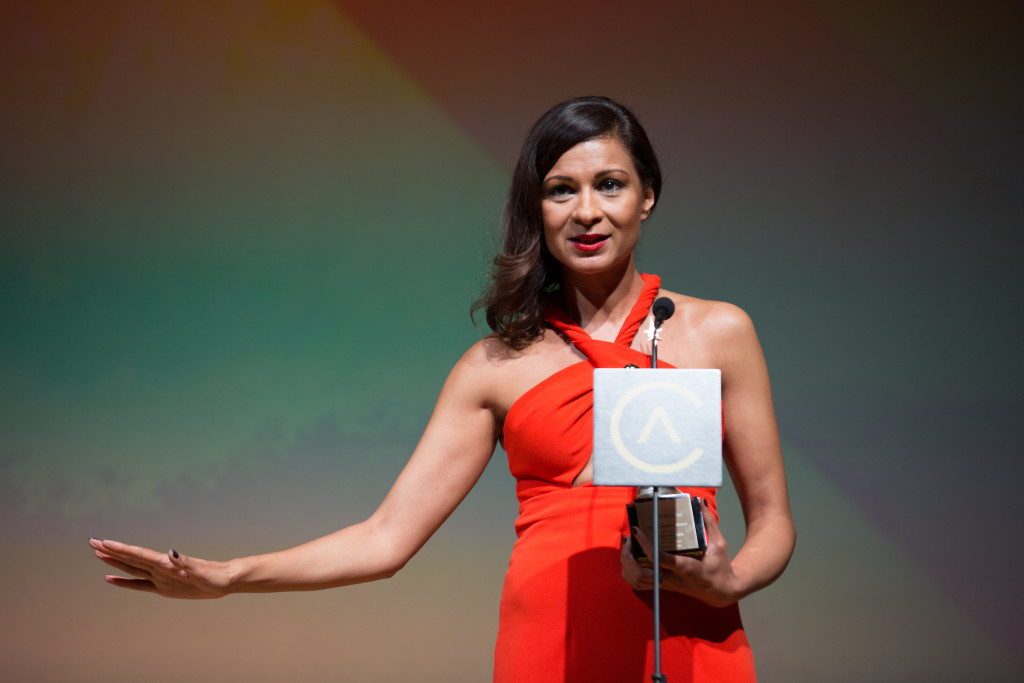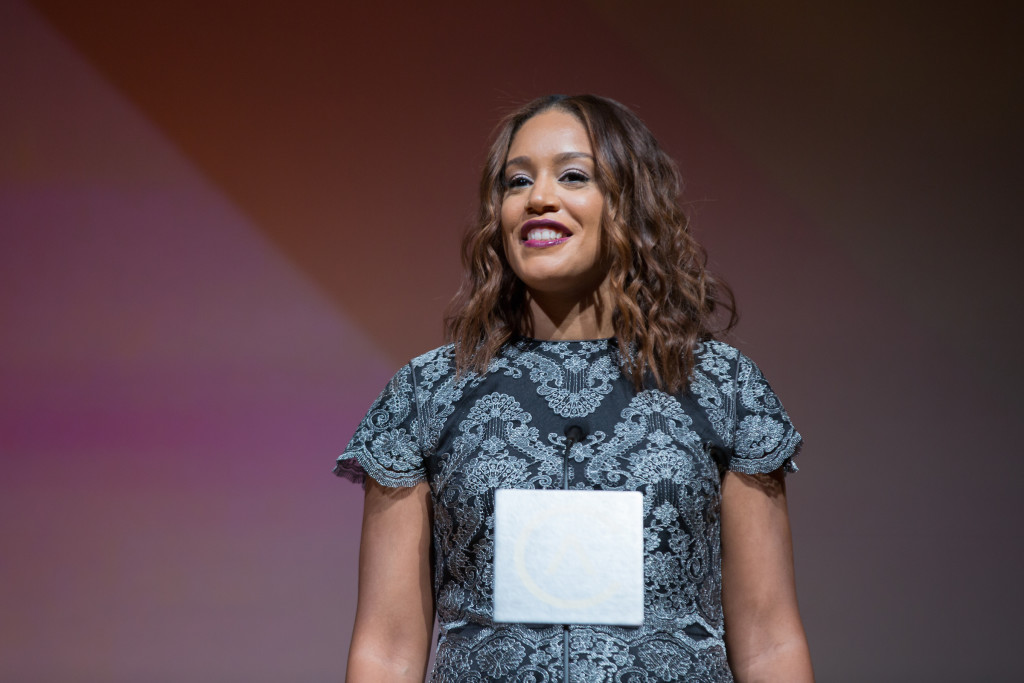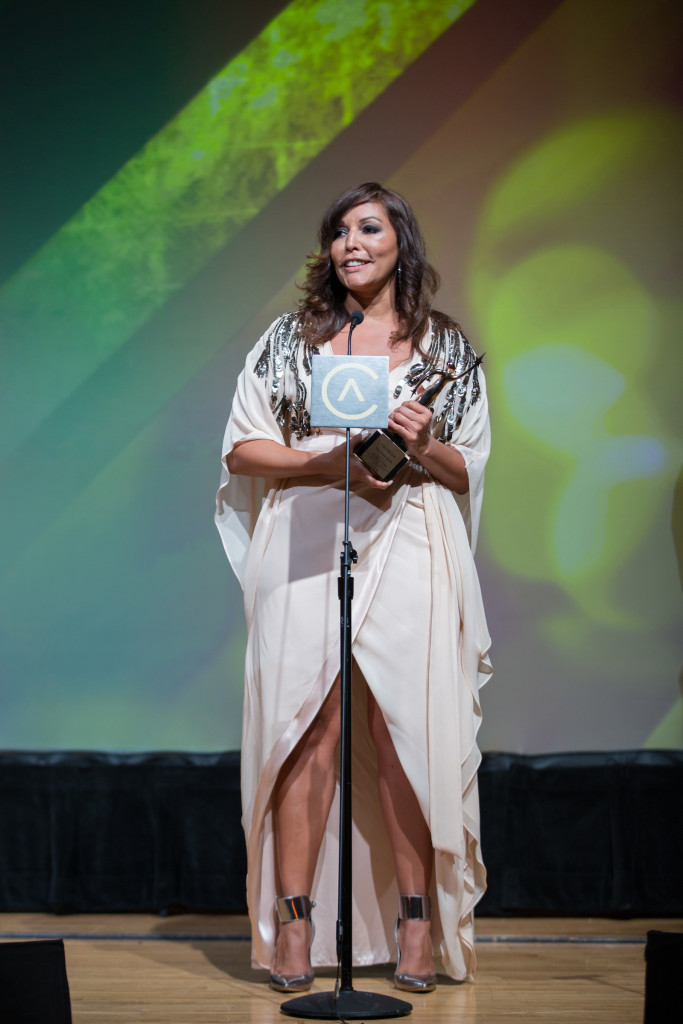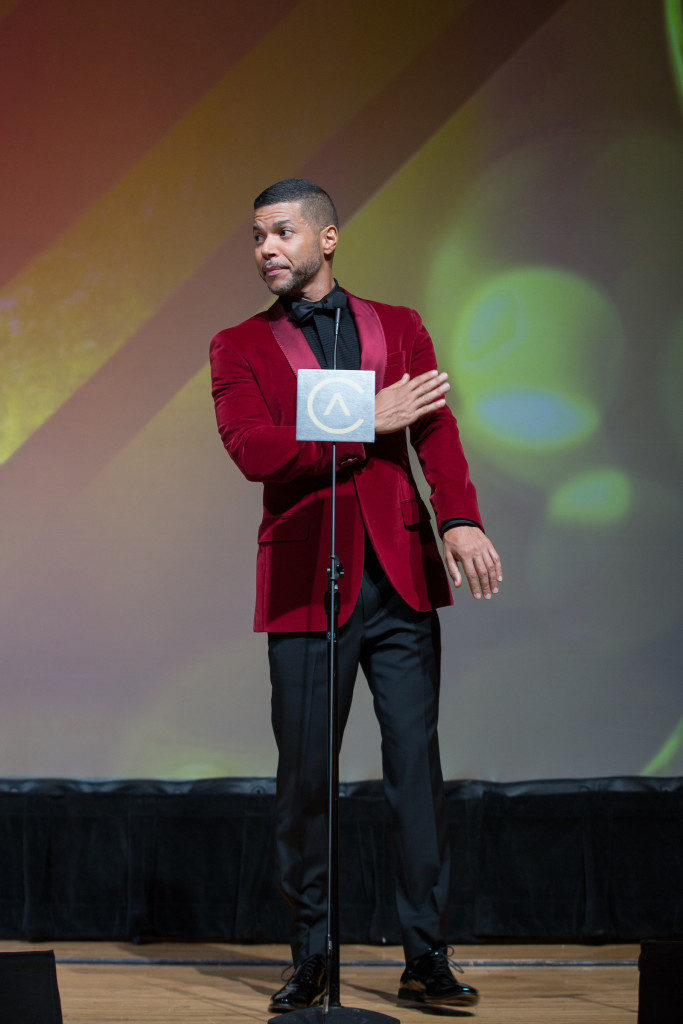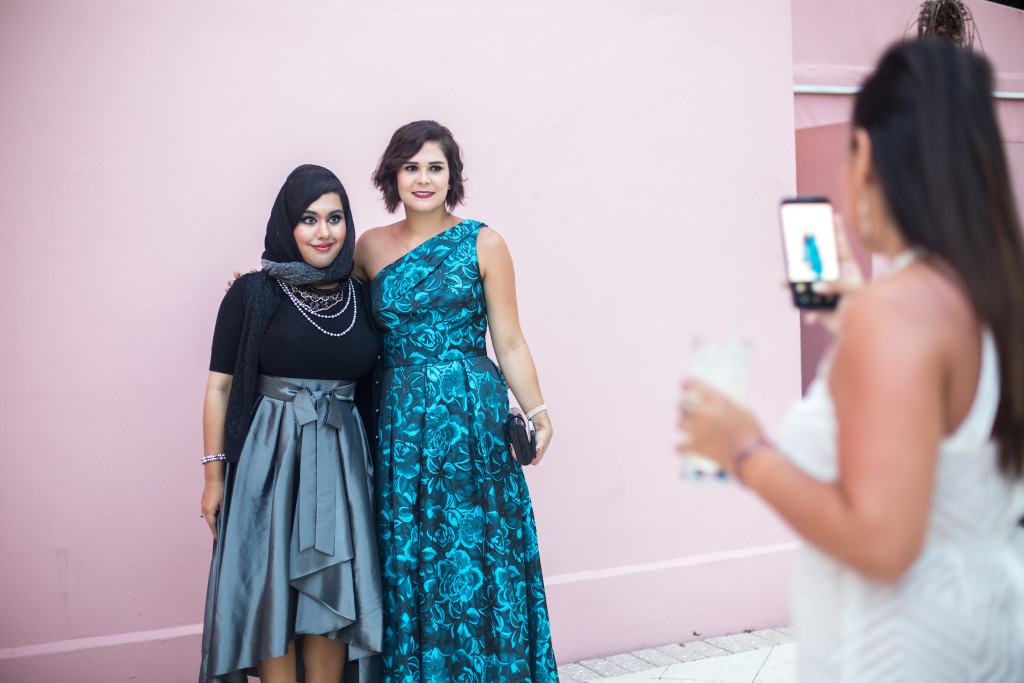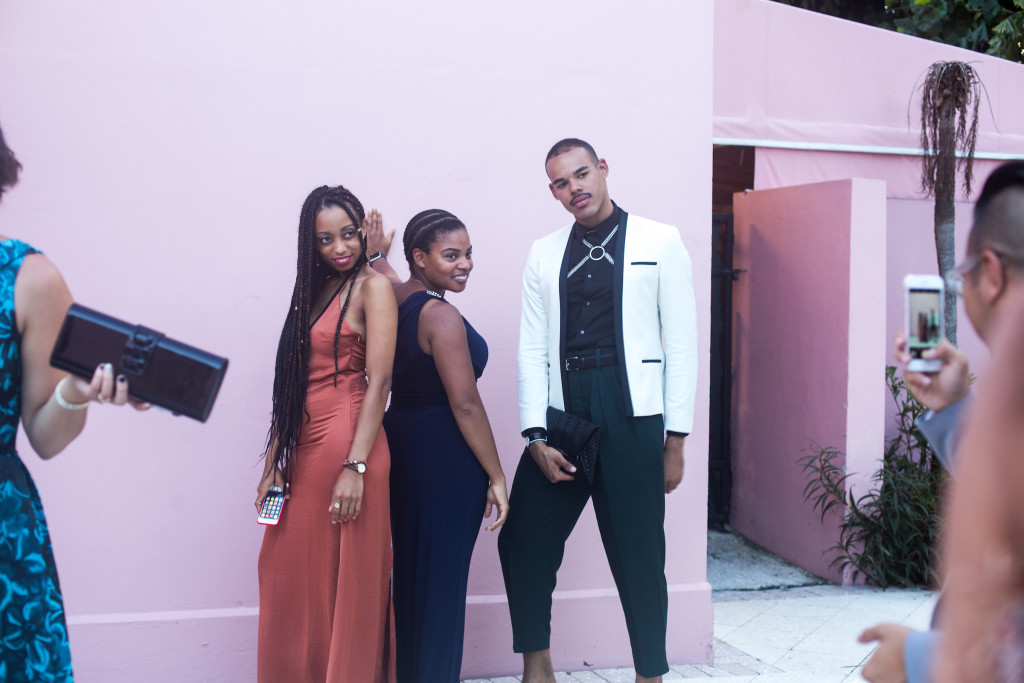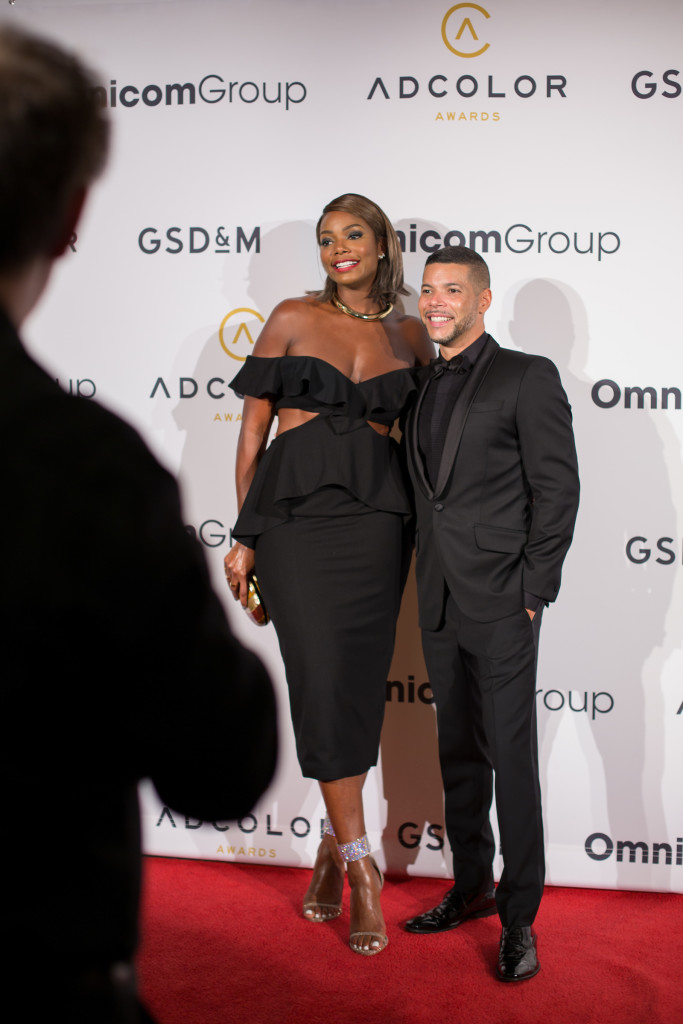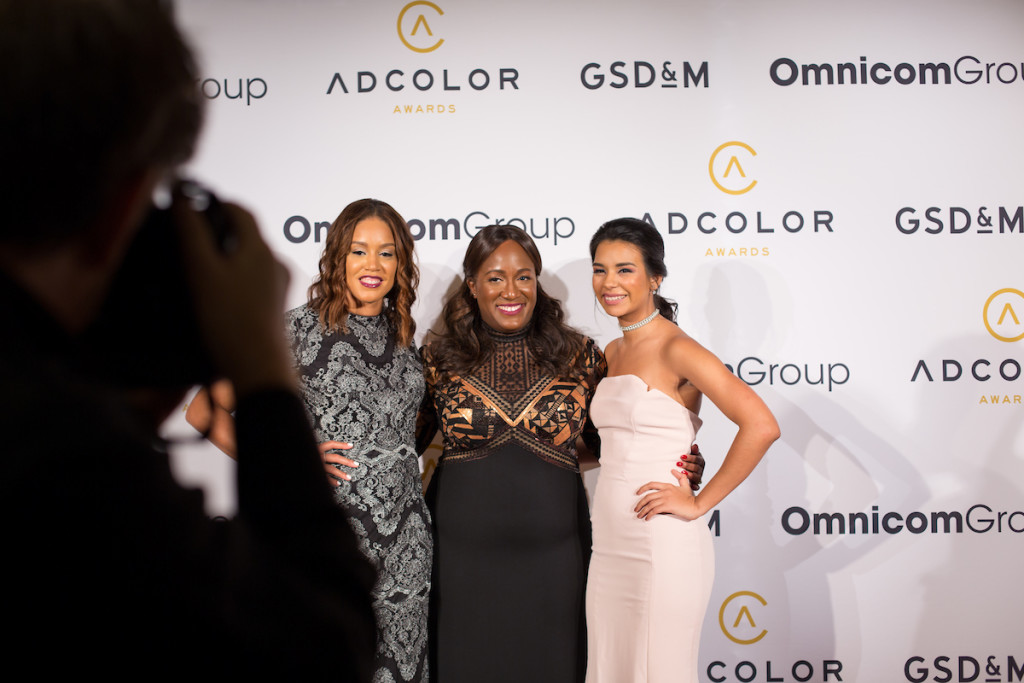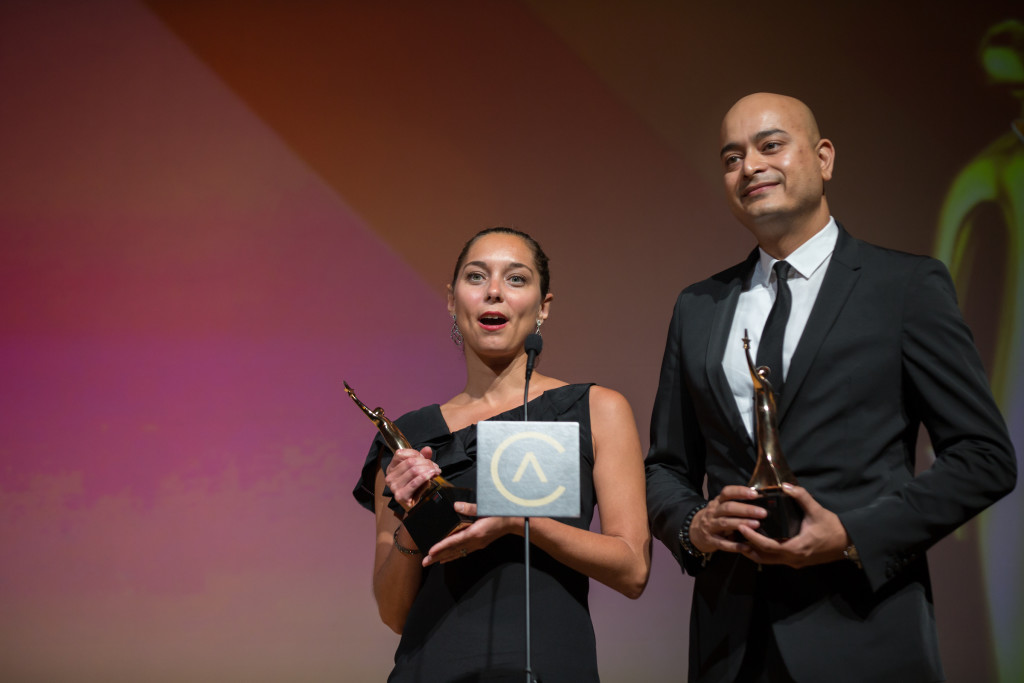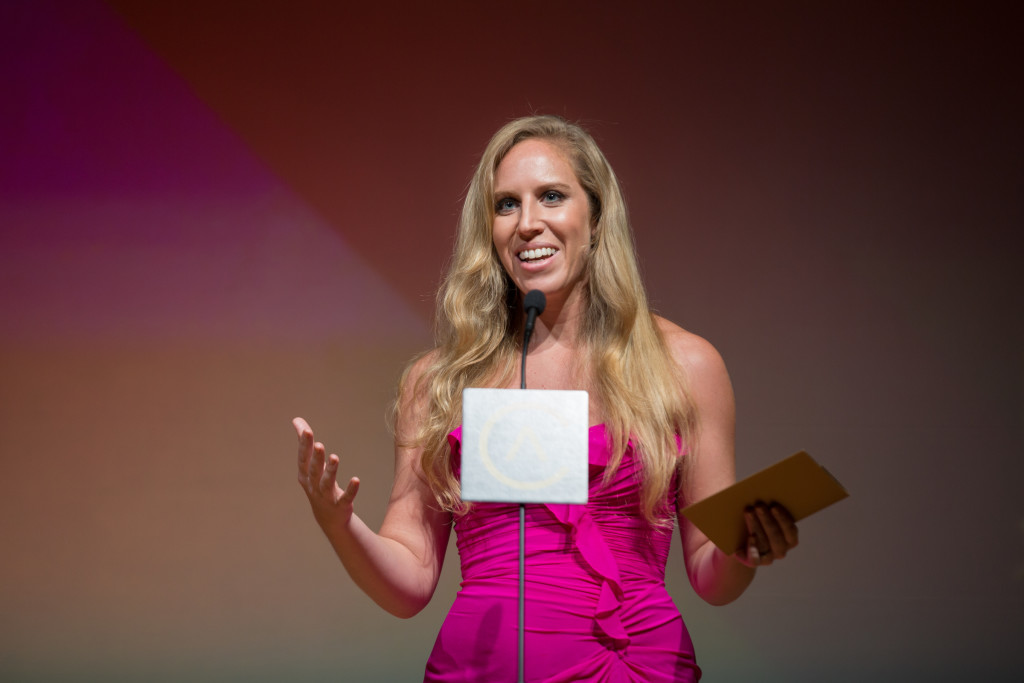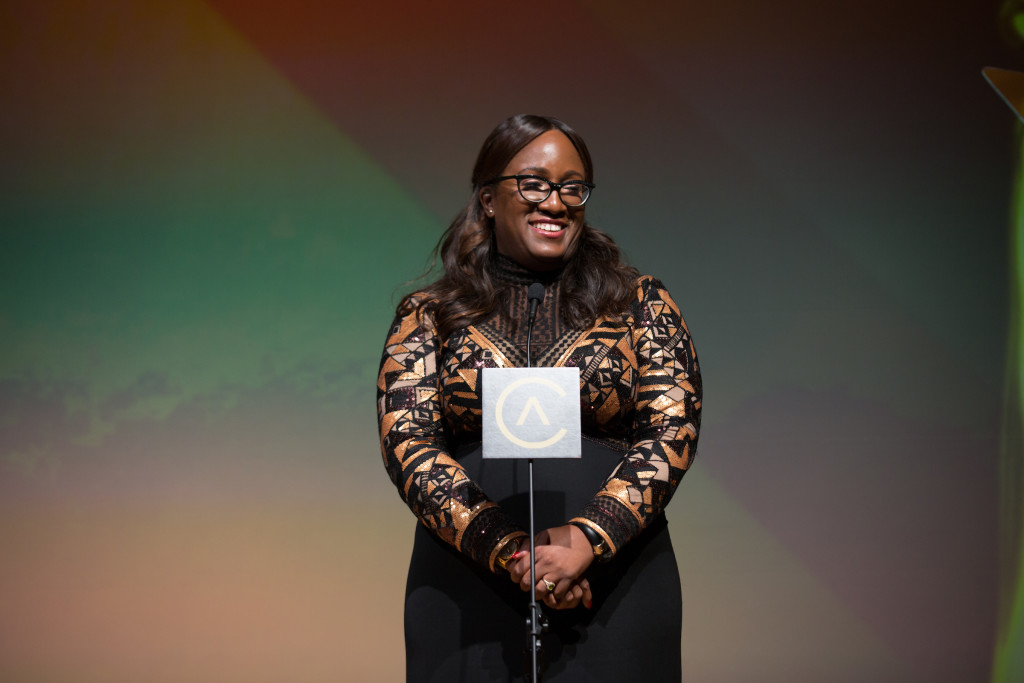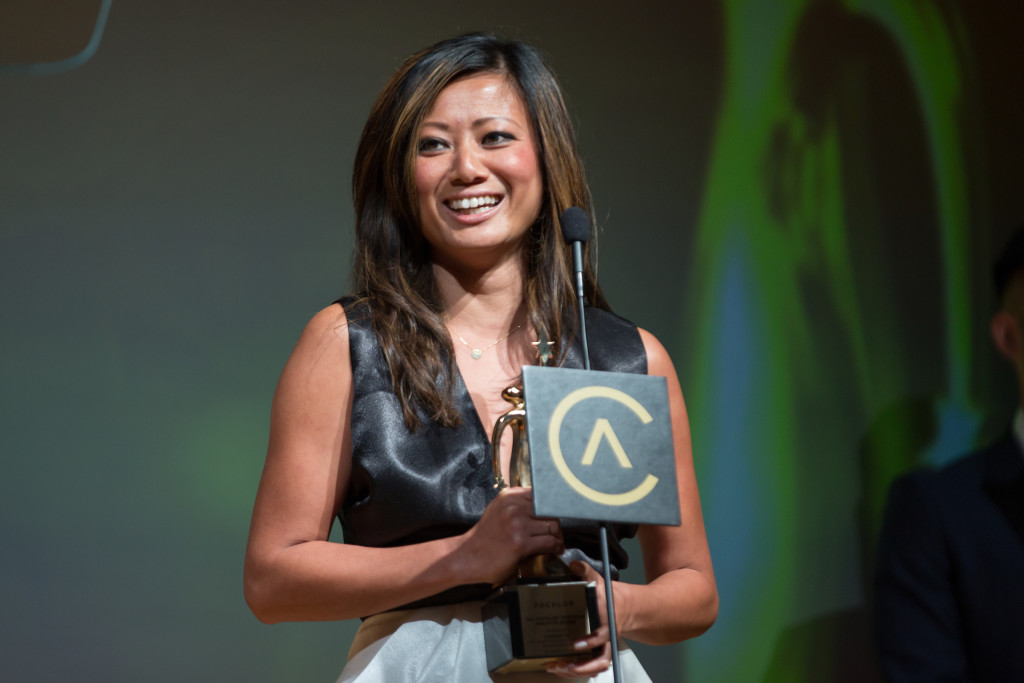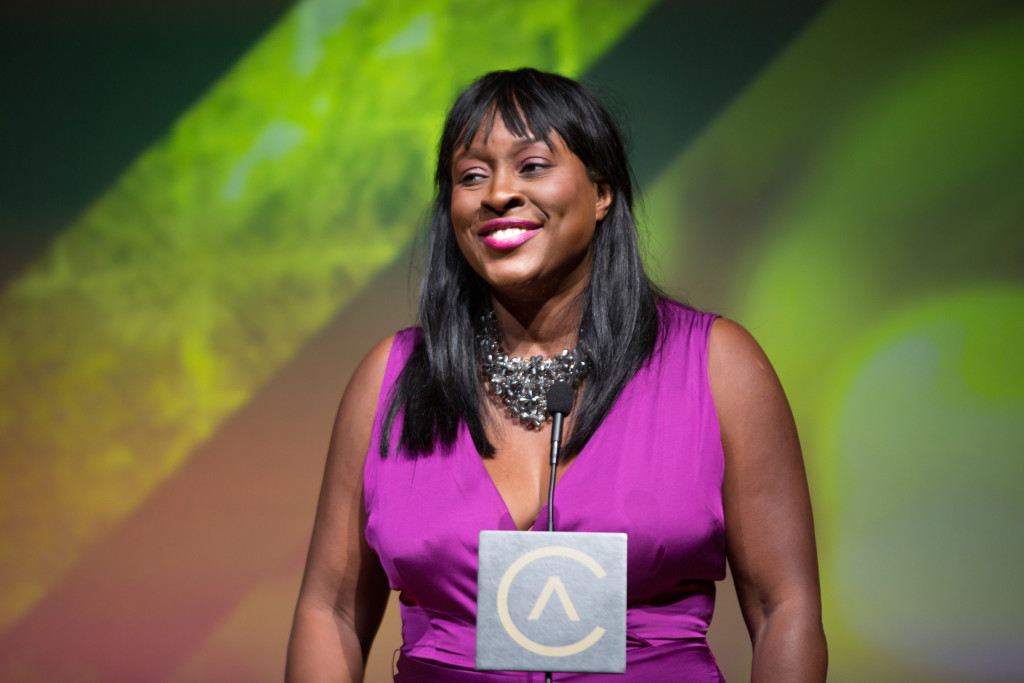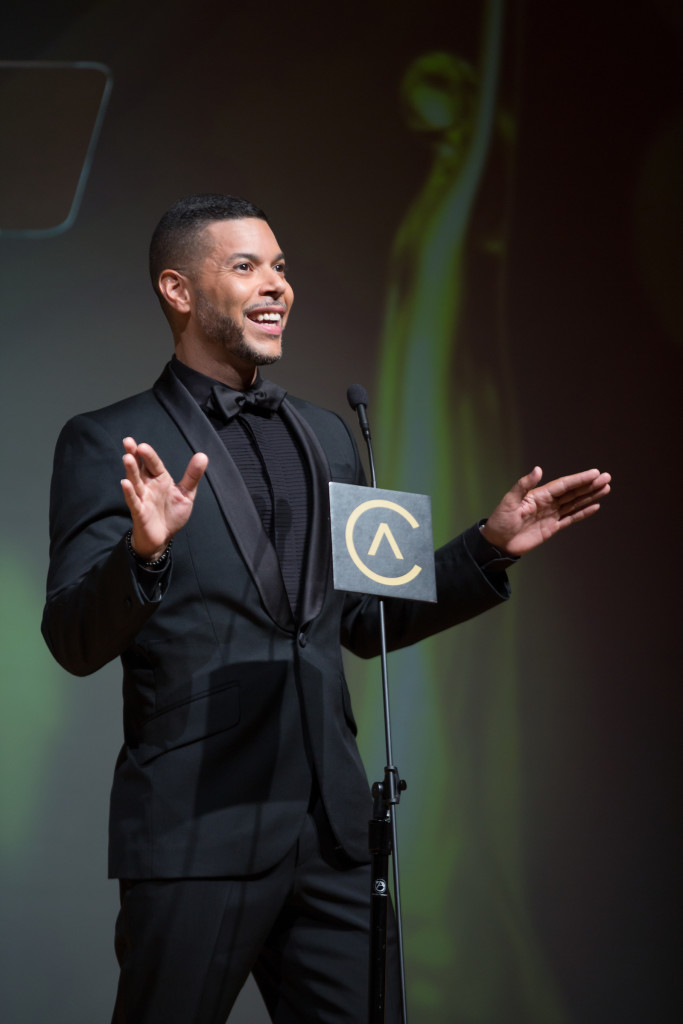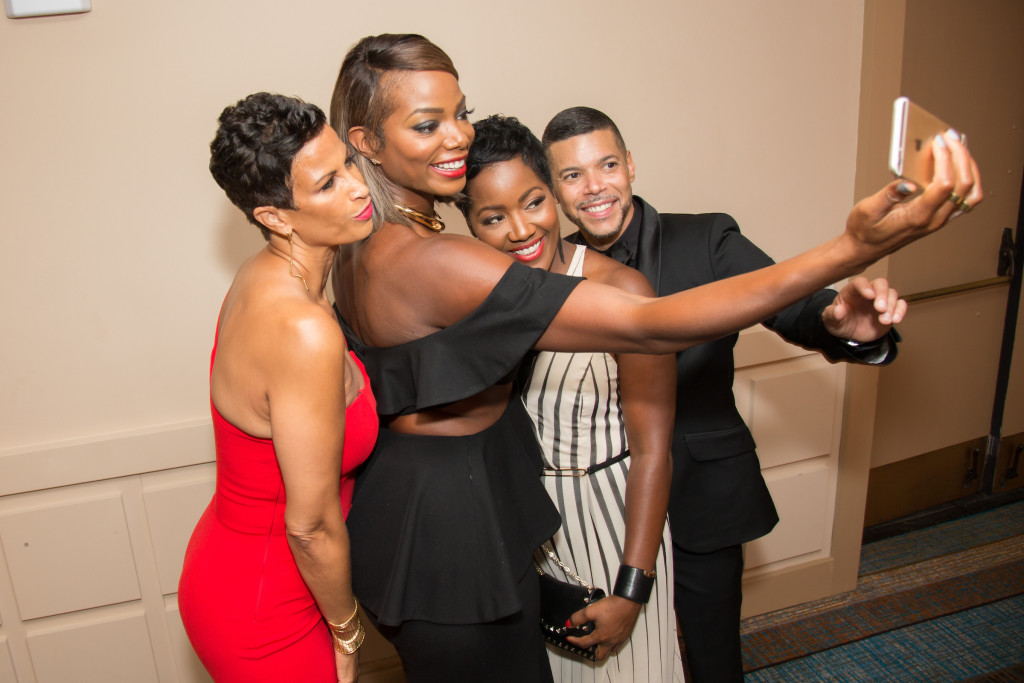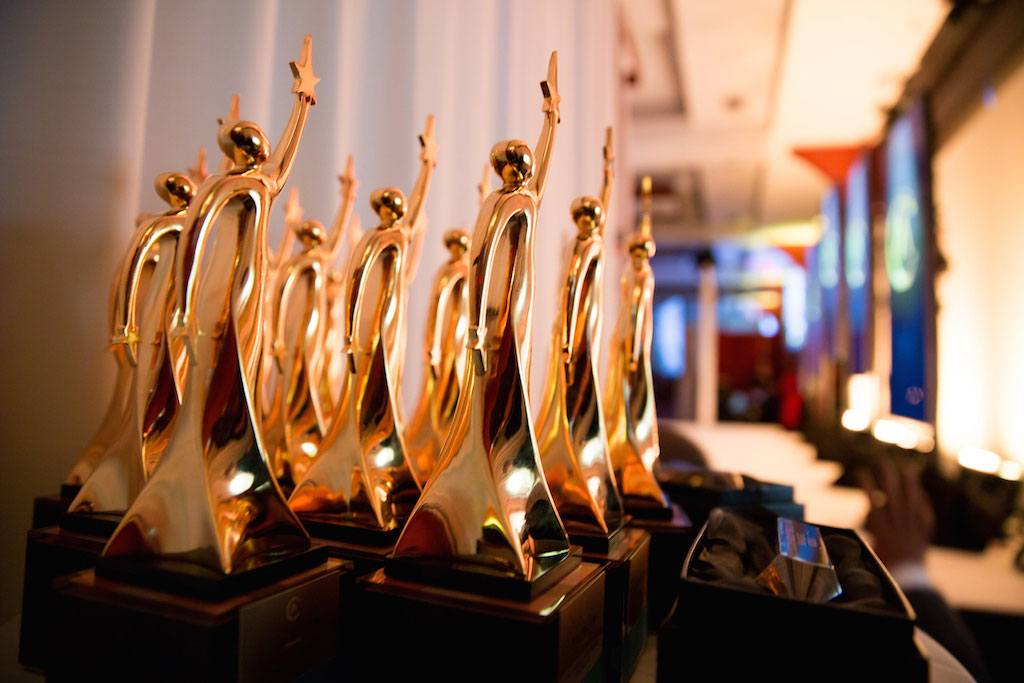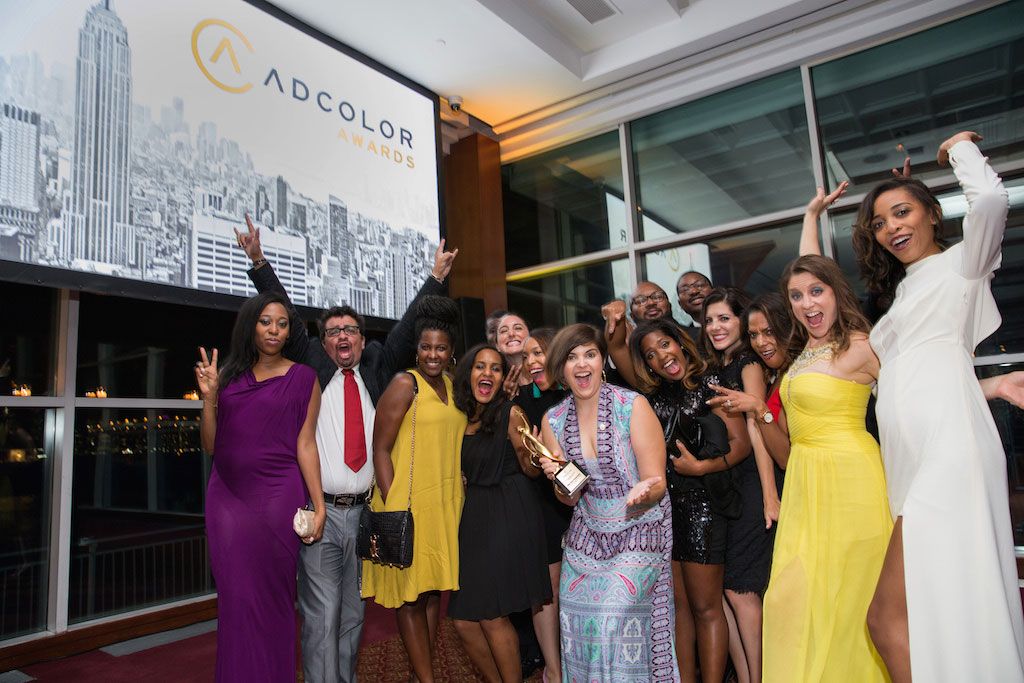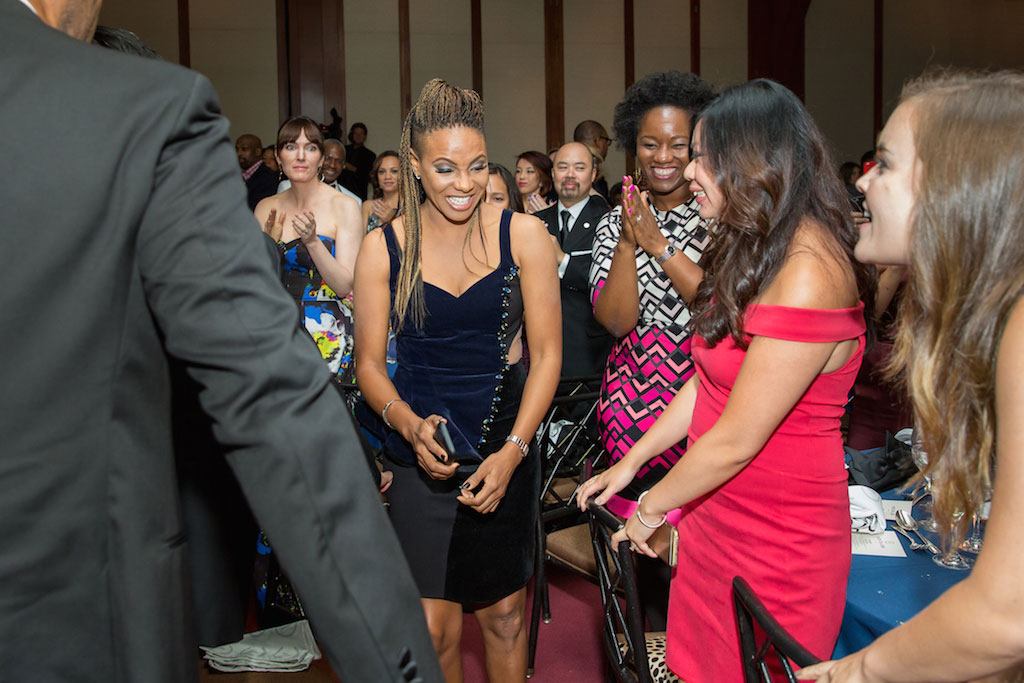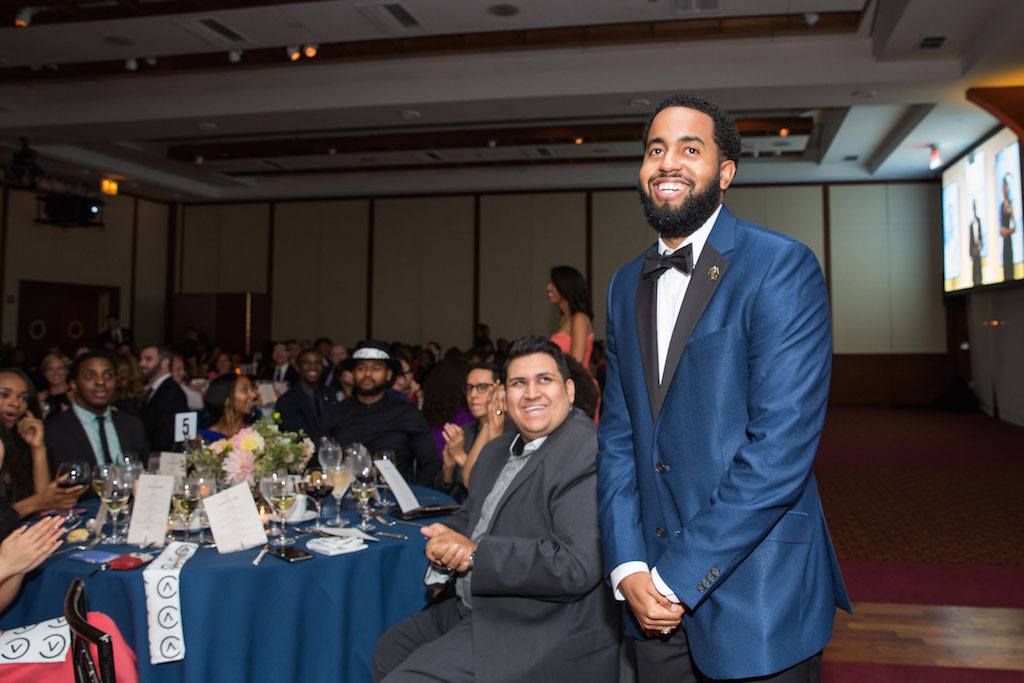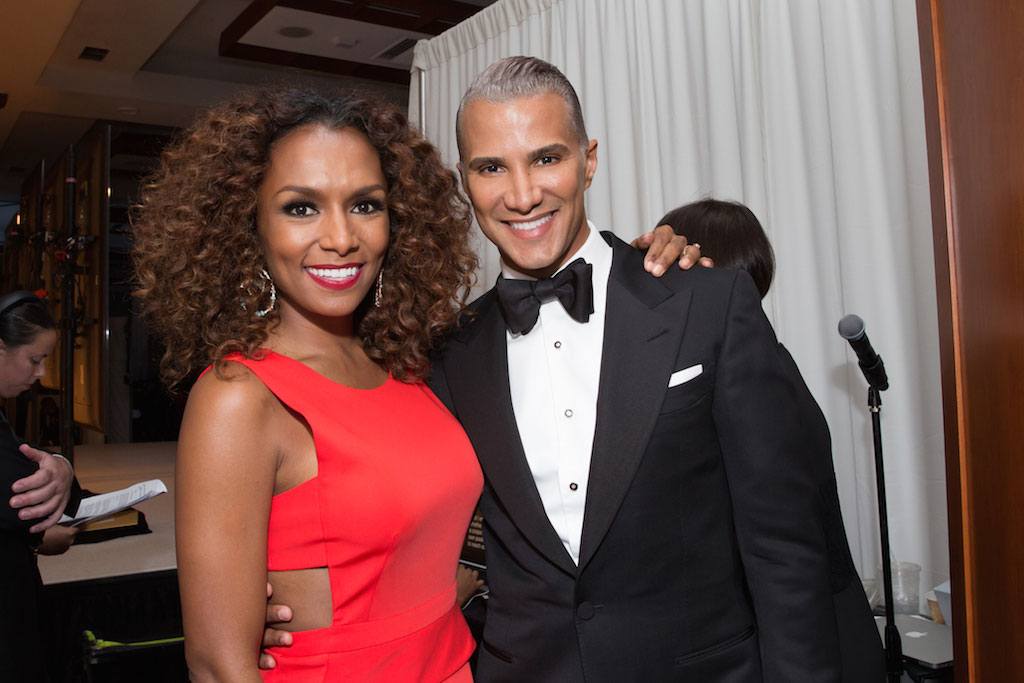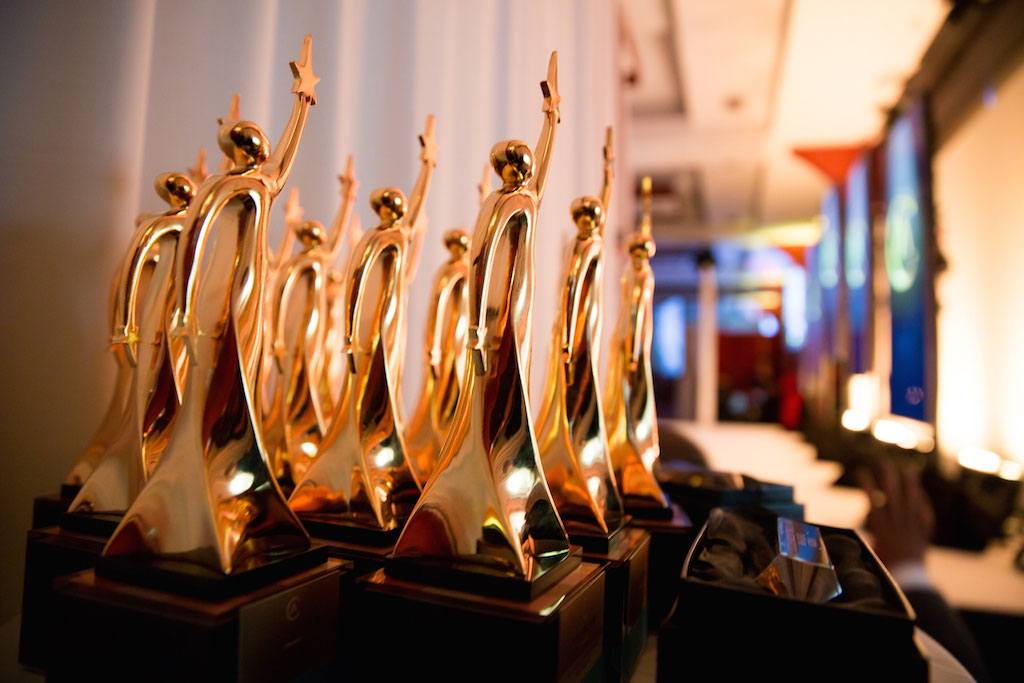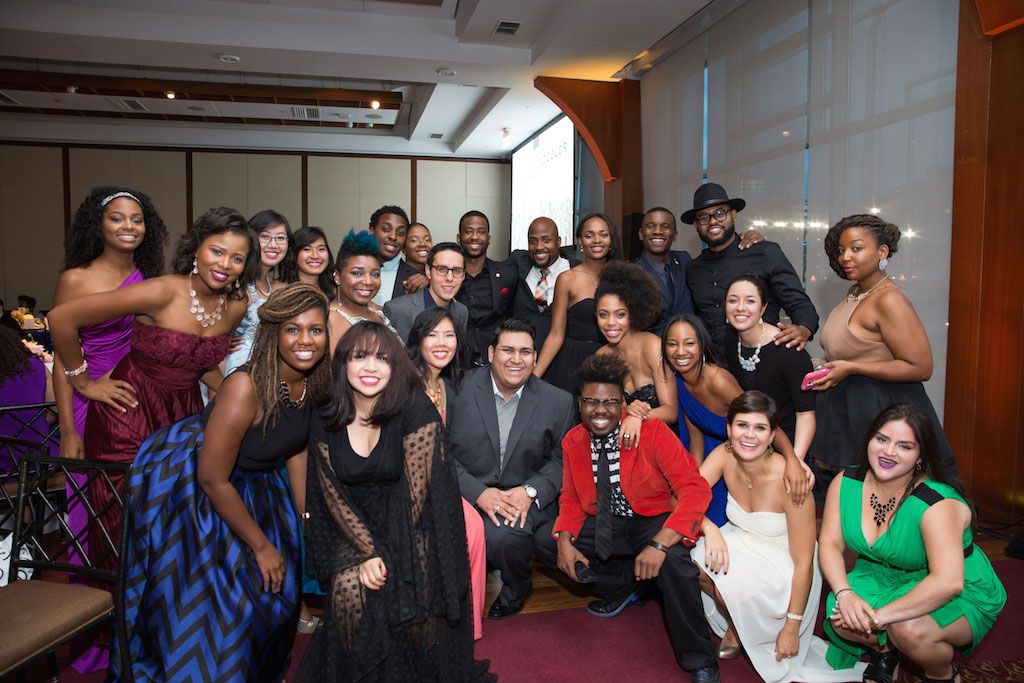 ATTEND THE CONFERENCE
REGISTER
Registrants are attendees and attendees are critical to the success of the ADCOLOR Conference & Awards. We sell tickets to a unique experience; people come for an award show but leave with a new community.
Register
BOOK
Book your hotel room and save with special rates available on an exclusive and limited basis. The conference will sell out, so make your reservations now!
BOOK
PARTNER
ADCOLOR is an organization built on the shoulders of our giving partners. To stay viable and present in our industries we must honor our existing partners and continue to seek out talent that can take us into the future. We are a clean canvas just waiting for creative talent to add color.
PARTNER