THE ADCOLOR CONFERENCE
PRESENTED BY GSD&M AND OMNICOM GROUP
The ADCOLOR Conference is the premier diversity gathering for professionals at all levels. We are a one-day immersive event that convenes innovators, experts and thought leaders from multiple creative industries: advertising, marketing, media, entertainment, public relations and tech.
ADCOLOR has always known: we can't just focus on one type of person, one type of difference. That's why we celebrate and advocate people of color, women, members of the LGBTQ community, people with disabilities and other often-overlooked champions of the creative industry. And that's why it's our duty to ask you all, no matter who you are or how you identify, to Come Together.
Because together, we are part of something strong. Something special.
Together, our words are amplified. Millions of voices in unison.
Together, we are not a march. We are a movement.
Together, we are not enemies. We are allies.
And this call to Come Together—it's more important now than ever.
Those who stand against us, those who would oppress us, who fear us for being different, fear us for no longer fearing them…they've organized around hate.
But we have love. We have respect. We have each other.
Today, "I" becomes "we."
I can identify as one, but we must empathize with all.
I can stand out in a crowd, but we must stand up as a group.
Because none of us can rise up unless all of us rise up.
The time is now: Come Together for ADCOLOR 2017.
2017 SPEAKERS & PRESENTERS
Click To Read Speaker's Bio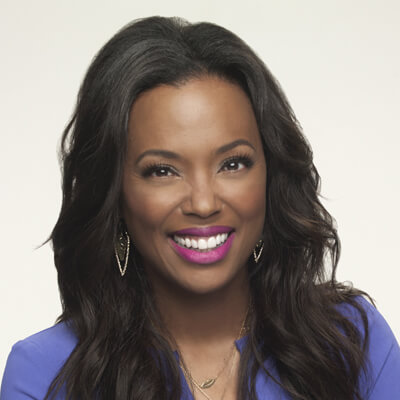 Aisha Tyler
Aisha Tyler is a celebrated actor, comedian, director, author and activist who is currently co-host of the hit CBS daytime talk show The Talk. She is also known for voicing spy Lana Kane on F/X's edgy hit comedy Archer and her role in CBS's Criminal Minds. In addition to her work in the entertainment space, Aisha is deeply dedicated to charity and volunteerism. She serves on the board of Planned Parenthood, acts as spokesperson the American Red Cross and consults with the trust for Public Land's Parks for People Project.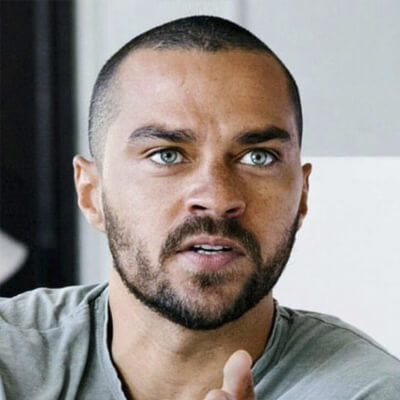 Jesse Williams
Jesse Williams is in his 8th season as Dr. Jackson Avery in ABC's hit series "Grey's Anatomy".  He most recently served as senior producer and correspondent for EPIX docuseries "America Divided" with Norman Lear and executive produced the documentary "Stay Woke: The Black Lives Matter Movement". His feature credits also include Lee Daniels' The Butler, The Cabin in the Woods and Brooklyn's Finest. Williams is founder of the production company, farWord Inc. and the executive producer of Question Bridge: Black Males, a series of transmedia art installations, films, and website. He also sits on the Board of Directors of Advancement Project and
Sankofa.org
.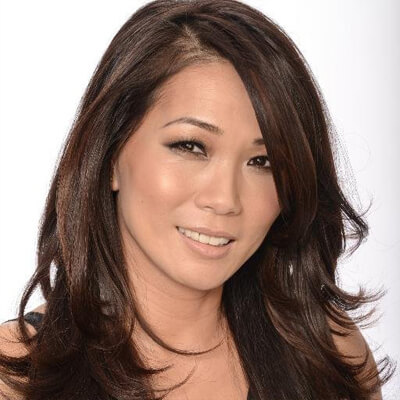 Keli Lee
ABC Studios International
Keli Lee has been named Managing Director, International Content, Platforms and Talent for ABC Studios International. Based in London, Ms. Lee leads the international division of ABC Studios, creating new opportunities for international co-productions, local original content, program formats and talent around the world.

In Ms. Lee's former role as Executive Vice President, Talent and Casting at ABC Entertainment Group (ABCEG): ABC Network and ABC Studios, a position she held for more than a decade, she oversaw all talent and casting for ABC Television Network and ABC Studios, including multiple award-winning series such as "Modern Family," "Scandal," "Grey's Anatomy," "How to Get Away with Murder," "Lost," "Desperate Housewives," "Black-ish," "Fresh Off The Boat," "Once Upon a Time," "Marvel's Agents of S.H.I.E.L.D.," "American Crime, "and "Quantico."

Under Ms. Lee's decade of leadership, ABC received a total of 30 Emmy Awards in the Outstanding Acting Categories including Viola Davis's historical Emmy Award in 2015 as the first African American actress to win Outstanding Lead Actress in a Drama and Regina King for Best Supporting Actress, Julie Bowen, Eric Stonestreet, Ty Burrell, and 159 Emmy Award nominations for actors including Kerry Washington, Sofia Vergara, and Timothy Hutton. During Ms. Lee's tenure, ABC also received 60 Golden Globe Nominations and five Golden Globe Awards in the acting categories.

Ms. Lee spearheaded ABCEG's efforts to bring greater inclusiveness to the screen, a strategy that has led to domestic ratings success as well as expanded global viewership for the company. Diverse and international talent is both a strategic priority and a personal passion for Ms. Lee. Her relentless and global search for talent led to the discovery of talent such as Bollywood sensation Priyanka Chopra, who was cast in the drama "Quantico" after Ms. Lee met her in India and brokered a talent deal with her in a competitive situation. Ms. Lee discovered Korean actress Yunjin Kim, who starred in the ABC series "Mistress" and whose character in "Lost" was created for her after Ms. Lee orchestrated a meeting with executive producer J.J. Abrams. Colombian actress Sofia Vergara was cast by Ms. Lee in several roles, ultimately starring in "Modern Family." Sara Ramirez was discovered by Ms. Lee after the Broadway show "Spamalot," and her role in "Grey's Anatomy" was created after Ms. Lee introduced Ramirez to creator, writer and Executive Producer, Shonda Rhimes.

Keli Lee's commitment to finding global talent also led her to conceptualize and create ABC Discovers, a series of landmark initiatives with a globally focused creative talent recruiting program that leverages technology to allow acting, writing and directing talent to submit their original content online. Winners of the program are offered training, mentorship, and capital in order to scale their skills. As the result of this and other efforts, Ms. Lee and her team discovered and mentored more than 500 diverse and international actors. Past program participants include 2014 Academy-Award® winning actress Lupita Nyong'o of "12 Years a Slave," 2015 Golden Globe winner Gina Rodriguez of "Jane the Virgin," Chadwick Boseman of "Marvel's Black Panther," Jesse Williams of "Grey's Anatomy," Randall Park of "Fresh Off The Boat," "Dancing with the Stars" judge Carrie Ann Inaba, and Cornelius Smith Jr., who is now a series regular on the ABC hit drama "Scandal."

Ms. Lee earned a B.A. in Philosophy from New York University and is a member of the 2014 Class of Henry Crown Fellows at The Aspen Institute. She was named one of Fast Company's "Most Creative People in Business 1000" in 2015.She is a national Board Member for Step Up, and was the 2012 recipient of the Step Up Women's Network Inspiration Award. She is also a former mentor to the Korean government's Ministry of Culture and Tourism for KOCCA and is a member of the Council of Urban Professionals, for which she received their CUP Catalyst Award in 2014.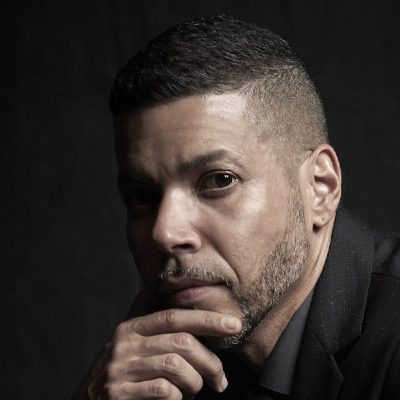 Wilson Cruz
Wilson Cruz can most recently be seen recurring in Netflix's series, THIRTEEN REASONS WHY and recurring on ABC'S drama, MISTRESSES, playing the role of 'Dante. Early in his career, Wilson won the hearts of audiences playing 'Rickie Vasquez' on MY SO CALLED LIFE. It was the first openly gay teenager role to air on network primetime television. He has continued to earn fans and critical acclaim on television, film and on stage.

Wilson's theatre accolades include his portrayal of the critically acclaimed role 'Angel' on Broadway and in the West Coast Premiere of the Pulitzer Prize and Tony Award winning musical, RENT. His portrayal earned him The Los Angeles Ovation Award and Dramalogue Award. He also starred in Tick, Tick, BOOM! at the Westport Country Playhouse, West Coast Premiere, and its Frist National Tour.

Wilson has also portrayed a long line of memorable and poignant characters on television. From one of TV's first transgender characters in the Emmy nominated episode of ALLY MCBEAL, to series regular roles on PARTY OF FIVE, RICK AND STEVE, THE HAPPIEST GAY COUPLE IN THE WORLD. Wilson recurred as 'Kenji Comez Rejon' on FOX television's ensemble drama, THE RED BAND SOCIETY, starring Oscar winner, Octavia Spencer. He has also recurred on SHAMELESS, THE WEST WING, NOAH'S ARC, PUSHING DAISIES, THE CLOSER, NCIS, AMERICAN DAD, RELATED MONK, ER, THE FINDER, and HUSTLING.

Wilson's career has equally translated to success on the big screen in both studio and independent films. His film credits include, HE'S JUST NOT THAT INTO YOU, SUPERNOVA, NIXON, THE PEOPLE I'VE SLEPT WITH, PARTY MONSTER, COFFEE DATE, JOHNS, ALL OVER ME, and METH HEAD.

On the frontlines of LGBT advocacy, Wilson Cruz recently served as the Director of Entertainment Industry Partnerships and as National Spokesperson for GLAAD, the nation's leading LGBT media advocacy organization. Wilson also wrote and is executive producing a six-­‐ part Docuseries, OUT OF THE BOX: HOW AMERICA CAME OUT ON TV.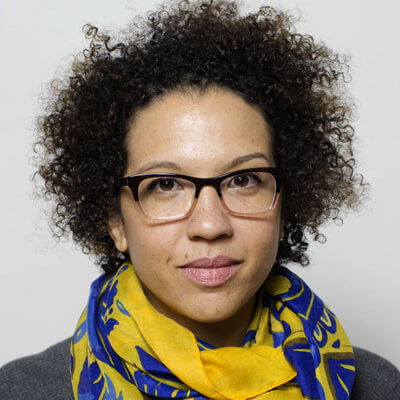 Kendra Clarke
sparks & honey
Kendra focuses on marrying data with organization and brand strategy. She spent her mid-teens completing her undergraduate studies in Political Science and Theatre. As a 17-year-old with a Bachelor's degree, she spent a year studying studio art and playing rugby (mostly because her ex-girlfriend told her that she couldn't). At 18 she started a Political Science Ph.D. program, only to decide two years later that she wanted to leave academia and change the way people think about data and information. Oddly enough, she uses everything she studied on a daily basis.

Kendra has now spent a decade working for marketing and consulting firms,as well as on a few product/startup projects. She occasionally lectures on turning raw data into usable (and useful) insights, finding metrics and indicators that can be used to guide bespoke strategic foci, and data-driven storytelling. Kendra is passionate about experience design,information design, and using data to inspire empathy.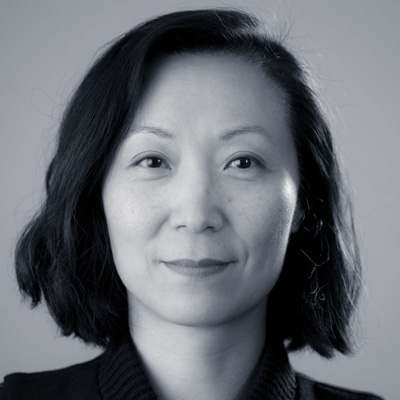 Susie Nam
Droga5
Susie has lived in 10 cities in three countries and has had three completely different professions, but she considers Minneapolis her home and advertising her career.
She started at George magazine following the presidential campaign trail, then went to The New York Times as Features Editor for their first-ever online edition. She then moved into advertising at Deutsch NY to work on IKEA and LensCrafters, before stepping out of the rat race to attend London School of Economics for a master's in urban planning. After completing her studies, she consulted on economic and transport planning in England — including visits to Roman archaeological digs and the bullring in Birmingham. Upon returning stateside, she headed back to advertising and found a home at Fallon working with the islands of the Bahamas' Ministry of Tourism, TIME magazine and Nestlé Purina — so, beaches, puppies and excellent reading material.
Susie started at Droga5 in 2009 as Group Account Director leading Activision and PUMA. Soon after she became Head of Account Management and, in 2013, General Manager of the New York office. In 2015, she became Chief Operating Officer. As COO, Susie oversees all business operations of the agency, including driving influence for clients on their businesses, marshaling departments to scale and adapt to growth and designing culture and systems to deliver breakthrough ideas.
Susie lives in Brooklyn with her husband and two children, Miles and Stella.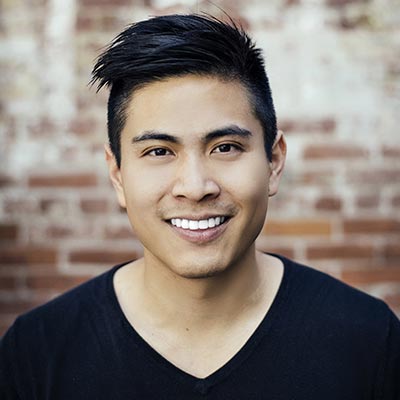 Bing Chen
Bingdom
Bing Chen is a digital media pioneer and entrepreneur, as a founding architect of the multi-billion dollar creator ecosystem at YouTube. As Global Head of Creator Development & Management, Bing was responsible for the global program strategy that engaged more than 500 million content creators worldwide, co-leading ventures such as the global expansion and evolution of the YouTube Partner Program; the company's flagship talent incubator; the launch of Watch Time (the guiding algorithm of the platform); YouTube's investment in major industry engagements like VidCon (largest online video convention), the DigiTour (largest digital star tour), and YouTube FanFest (largest fan festival); and programs to elevate YouTube's top native stars to superstardom. He began his YouTube tenure as the company's first Creator Marketing Manager and remains a trusted confidant to hundreds of creative artists around the world.

Today, Bing is Founder of Bingdom, a digital media studio and joint venture strategic consultancy with MediaLink that advises dozens of top digital media companies across four continents; as well as Co-Founder of Victorious, a premium subscription superfan platform that is $50 million venture-backed by Kleiner Perkins, Redpoint Ventures, BDMI, WME, UTA, and Lowercase Capital.

Bing graduated from the University of Pennsylvania. He extends his passion for self-expression and actualization by serving on the Board of Directors of several digital media companies as well as nonprofits like the Coalition of Asian Pacifics in Entertainment, where he is Co-Chairman. He is also a World Economic Forum Global Shaper, One Young World Ambassador, Committee of 100 Next Gen Ambassador, and member of the Streamy Awards Blue Ribbon Panel. His work has been featured in numerous global publications and he has been recognized as one of Forbes' Top 30 Under 30 Leaders, Magic Johnson's 32 Under 32, and The Hollywood Reporter's Top 35 Next Generation Leaders.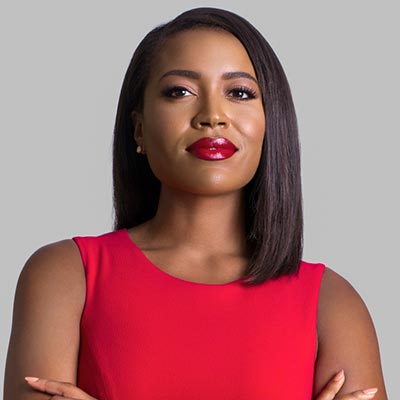 Alencia Johnson
Planned Parenthood Federation of America
Named to EBONY Magazine's "Power 100" list influential African-Americans and PRWeek's "Top 40 Under 40", Alencia Johnson is a communications and media strategist with corporate, political and non-profit experience. As Director of Constituency Communications at Planned Parenthood's national office, Alencia leads communication campaigns engaging African-American, Latino, youth, faith, and LGBTQ communities. She also serves as a spokesperson for the organization, having been seen on MSNBC, NewsOne, Huffington Post Live and more; and featured in NPR, Washington Post, ESSENCE and other publications. Prior to Planned Parenthood, Alencia served on President Obama's re-election campaign at its Chicago headquarters and began her career at GEICO's corporate headquarters.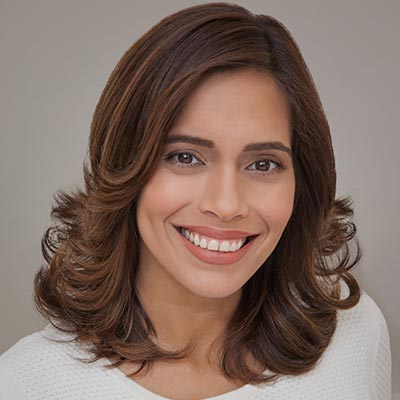 Daisy M. Auger-Domínguez
Viacom
Daisy Auger-Dominguez is a multi-industry global leader with proven success leading enterprise human capital transformations through people, culture and social impact practices. As Senior Vice President of Talent Acquisition at Viacom, she leads the strategic development and operational execution of talent acquisition across global properties, inclusive of workforce diversity, next generation talent, market intelligence and analytics, and internal mobility. Prior to this role, she led Diversity Staffing and Diversity and Inclusion Strategies at Google and the Alphabet companies.

Formerly, Daisy was Vice President, Talent Acquisition, Diversity and Inclusion at the Disney ABC Television Group; Managing Director of Executive Search Initiatives at Time Warner; and held roles as a credit risk analyst, Manager, Corporate Social Responsibility and Vice, President of Diversity and Inclusion at Moody's Corporation. A frequent public speaker and advisor to several service and professional organizations, she has been recognized by Latino Justice as a Latina Trailblazer in Corporate America and the New York City Council for her community involvement. Daisy serves on the board of directors of the Council of Urban Professionals.

An alum of the Coro Fellows Program, Daisy holds a B.A. from Bucknell University and an M.P.A. from the Robert F. Wagner Graduate School of Public Service at NYU.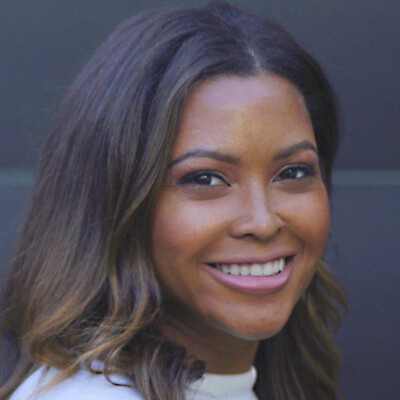 Maya Peterson
Scratch, a Division of Viacom
Maya is Director of Creative Strategy at Viacom Velocity's Culture and Creative Insights Group. This team's insights on cultural trends and fans' relationships to them help shape digital, social and linear content for Viacom's advertising partners. Maya is the supervising producer of The Culture of Proximity, the first of a series of thought-leadership based documentaries.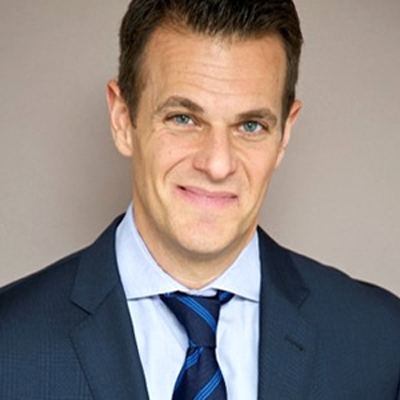 Brian Ellner
Edelman
Brian Ellner is the GM for Corporate & Public Affairs at Edelman. Brian is a strategic counselor to CCOs, CMOs and senior decision makers at global corporations, nonprofits and foundations. He's helped organizations such as Lambda Legal and the ACLU execute results-driven visibility and advocacy programs. Ellner was the lead strategist in NY's marriage equality effort, working for the Human Rights Campaign. He launched New Yorkers for Marriage Equality and a similar effort nationally. Ellner was a senior aide to Mayor Bloomberg. An attorney and native New Yorker, Ellner is a graduate of Dartmouth College and Harvard Law. Brian's pro bono work included representation of Freedom to Marry and a class of statewide plaintiffs in a challenge to New York's school financing system. He also co-authored an amicus brief in the historic Supreme Court case of Lawrence v. Texas. Brian is a 2015 recipient of The ADCOLOR® Advocate Award.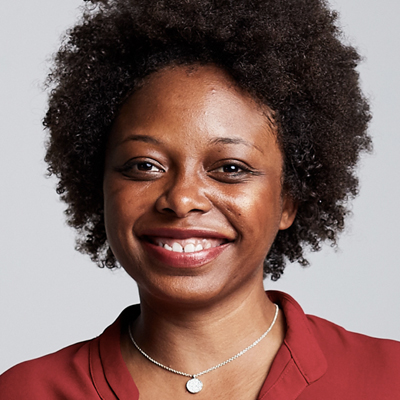 Aaliyah Aaliyah
Aaliyah
Aaliyah Williams is the Vice President of Digital Content and Production at MACRO. Prior to MACRO, Aaliyah created and produced branded content for Fox Digital Studio, AOL, and independently produced "Buppies" which became BET's first original web series. She also ran the content division of Russell Simmons' YouTube channel, All Def Digital. While there, Aaliyah conceived and produced comedy, music, and pop-culture series and sketches that amassed over 54 million views and sustained 280,000 subscribers in the channel's inaugural year. Aaliyah later founded Just A Rebel, Inc., a digital production and creative strategy company. Her clients included Judy McGrath's Astronauts Wanted where she generated 1 billion impressions for Lilly Singh aka iiSuperwomanii's "A Trip To Unicorn Island" documentary feature film that is now available on YouTube Red. Most recently, Aaliyah joined the MACRO team and is excited about the premium digital slate she curated and oversees, including the buzzed about digital series GENTEFIED (created by Marvin Lemus, executive produced along with America Ferrera). At MACRO, Aaliyah focuses on nuanced storytelling that showcases multicultural talent in front of and behind the camera. She is a Film Independent Project: Involve and Sundance alum. Ms. Williams is a Harvard graduate, was raised in Arkansas and Oklahoma, and now calls Los Angeles home where she can be found hiking and running for no apparent reason.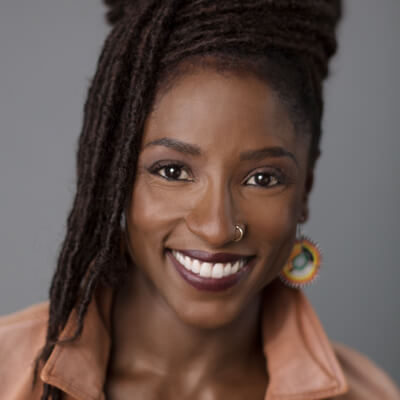 Rutina Wesley
Rutina Wesley portrays Nova Bordelon, a journalist, activist and herbal healer who, along with her two estranged siblings, has inherited the family's failing sugarcane farm, in OWN's new drama series "Queen Sugar." Wesley is well known to television audiences for her starring role as Tara Thornton in the long-running hit series "True Blood." Born in Las Vegas to Ivery Wheeler and Cassandra Wesley, both performers, Wesley earned a BFA in Theatre Performance from the University of Evansville (Indiana), and then went on to complete the four-year actor training program at The Juilliard School Drama Division in New York.Her first big break came when she was cast opposite Bill Nighy in the Broadway production of the David Hare play "The Vertical Hour," which was followed by her appearance in the Public Theater production of "In Darfur." Her first big screen appearance came next, in director Ian Rahid's dance melodrama "How She Move." Other feature film performances include The Weinstein Company's "13 Sins" and Screen Gems' "The Perfect Guy."In addition to starring in all 80 episodes of the breakout hit "True Blood," Wesley has enjoyed recurring roles on the animated series "The Cleveland Show" and the drama "Hannibal." In addition, she has guest-starred in episodes of "Numb3rs" and "Arrow."
Agenda
Click Event To Expand For More Information
16

Sep

17

Sep

18

Sep

19

Sep
The orientation dinner is the kick-off event to the weekend; to help the new class of FUTURES make the best of the experience. A panel of FUTURES alumni, ADCOLOR supporters and sponsors share their stories and give advice on how to make the best of this tremendous opportunity.
ADCOLOR FUTURES HACKATHON LUNCH
Open only to registered attendees
HACKATHON PRESENTATIONS
Open only to registered attendees
HACKATHON JUDGING
Open only to Hackathon judges only
ADCOLOR CONFERENCE
(Presented by GSD&M and Omnicom Group)
THE ADCOLOR COCKTAIL RECEPTION
Open to FUTURES Only. This is an exclusive opportunity for FUTURES to meet their mentors and get to know one another face-to-face.
Check-in and Red Carpet Reception
The 11th Annual ADCOLOR Awards
Presented by GSD&M and Omnicom Group
The ADCOLOR Awards After-party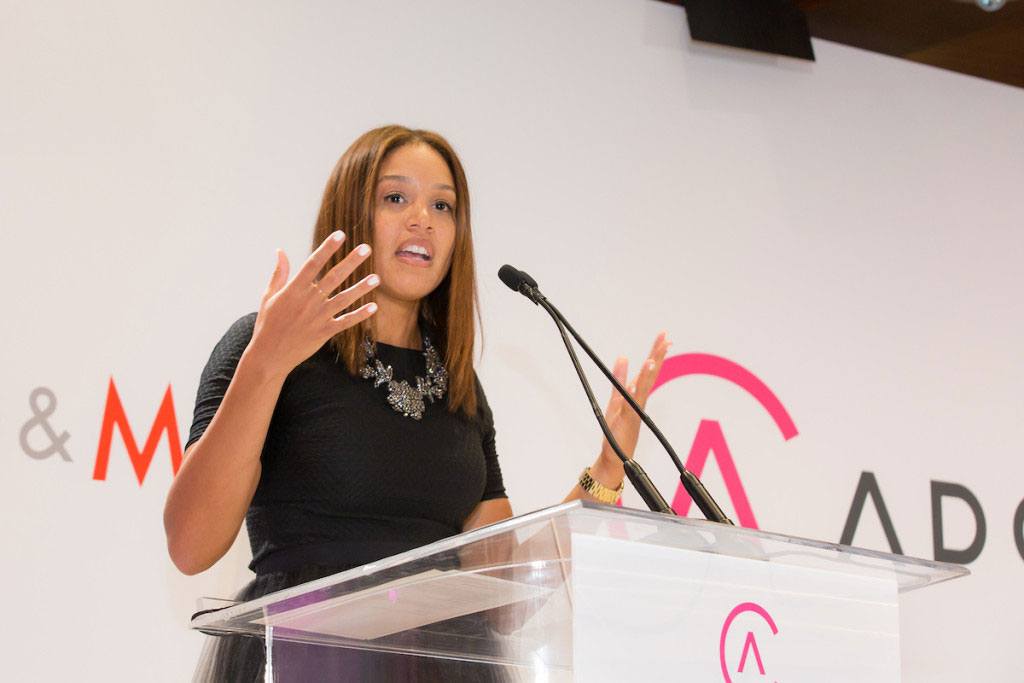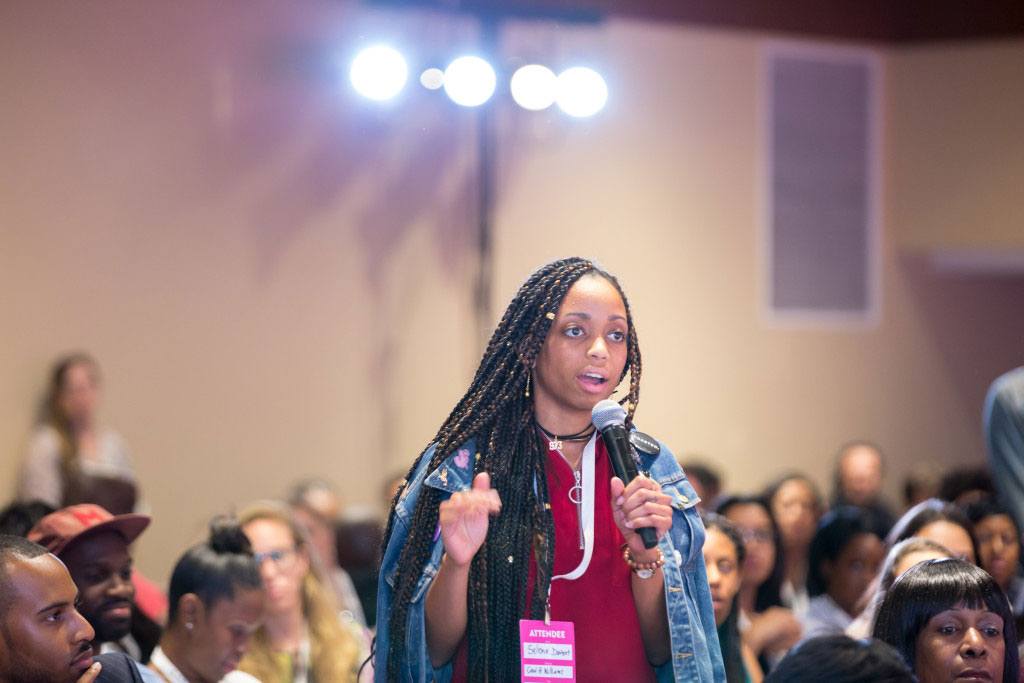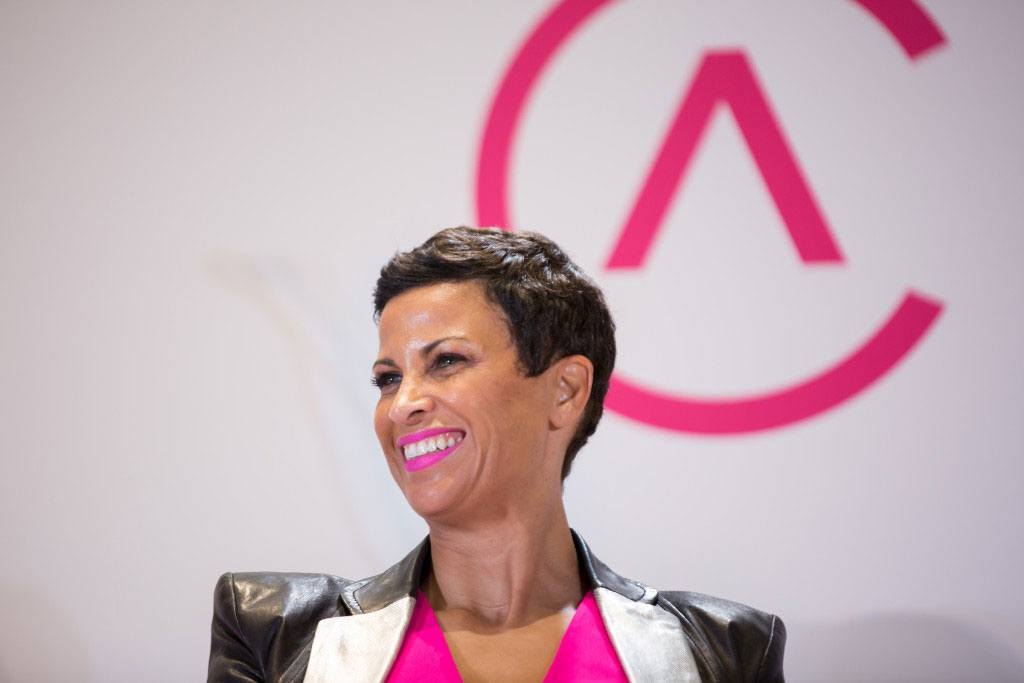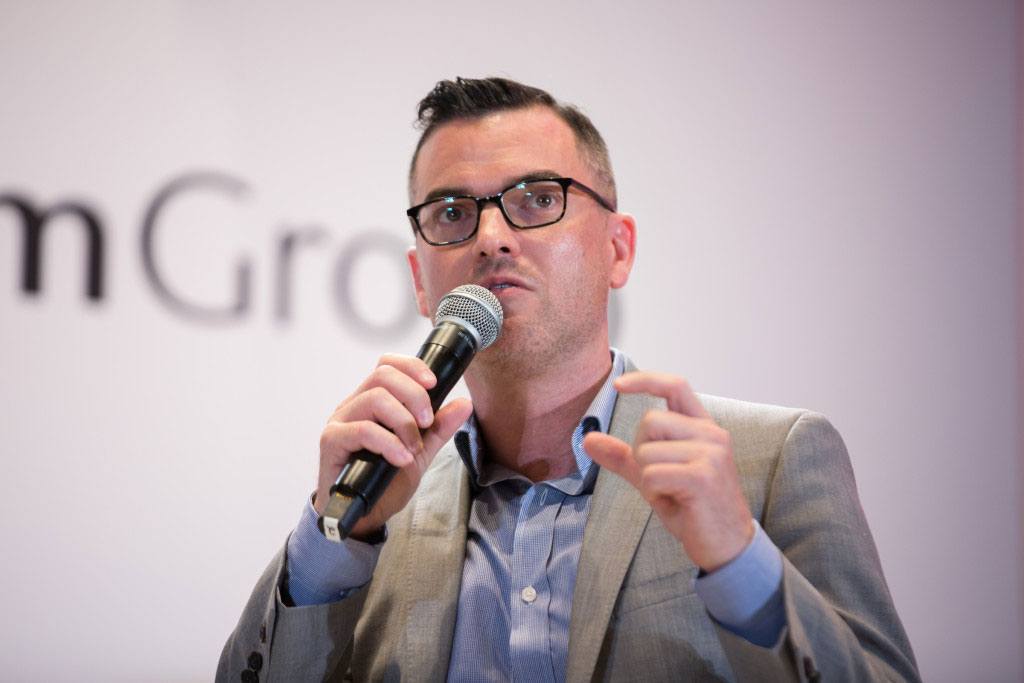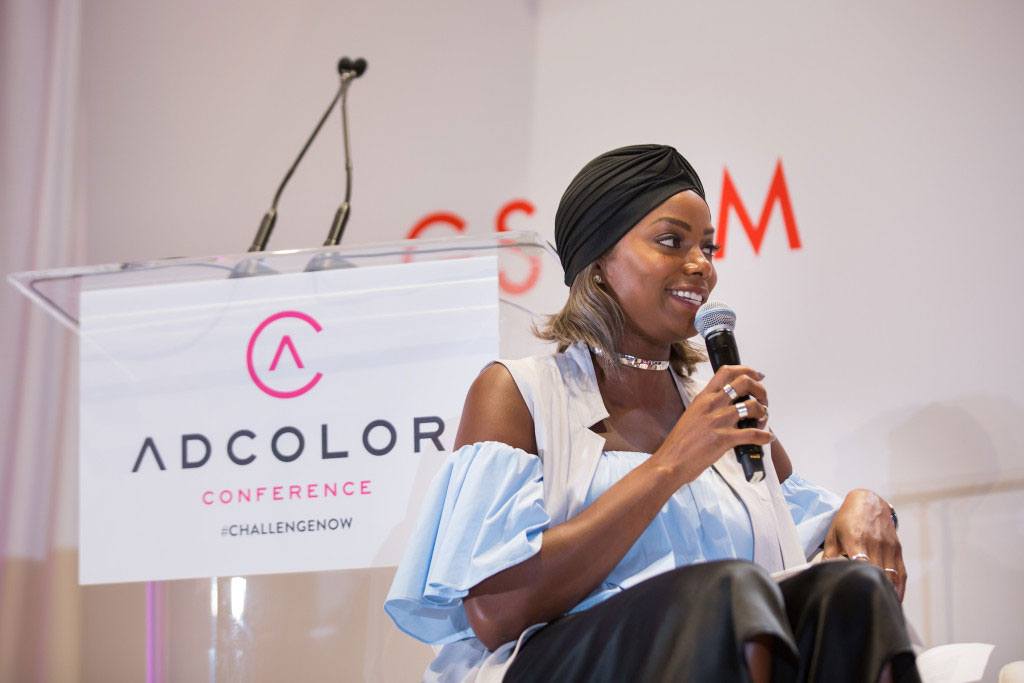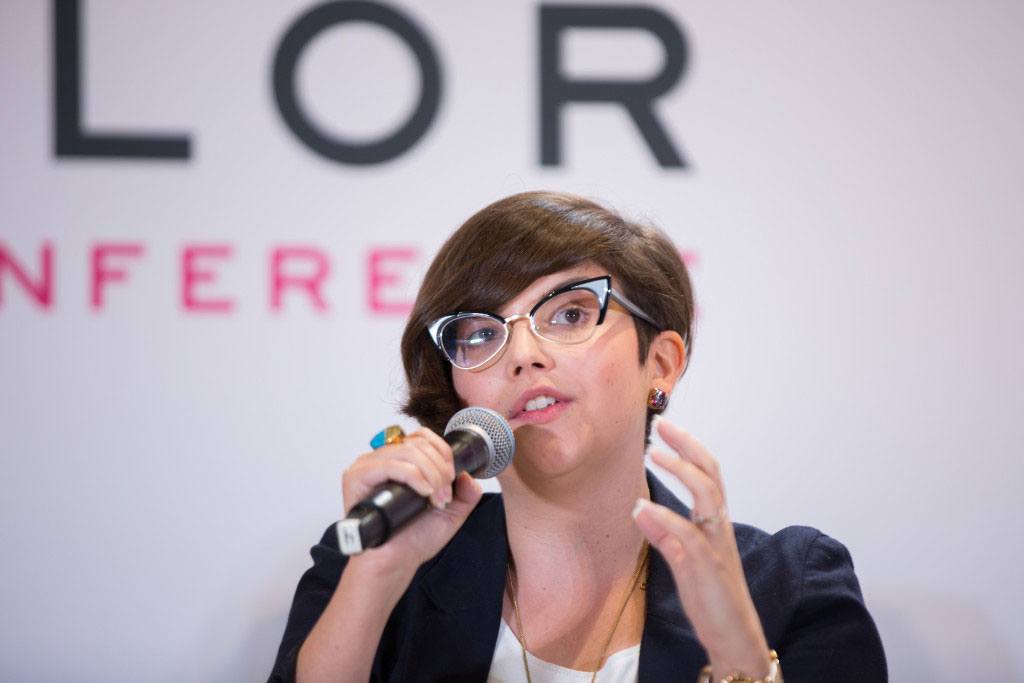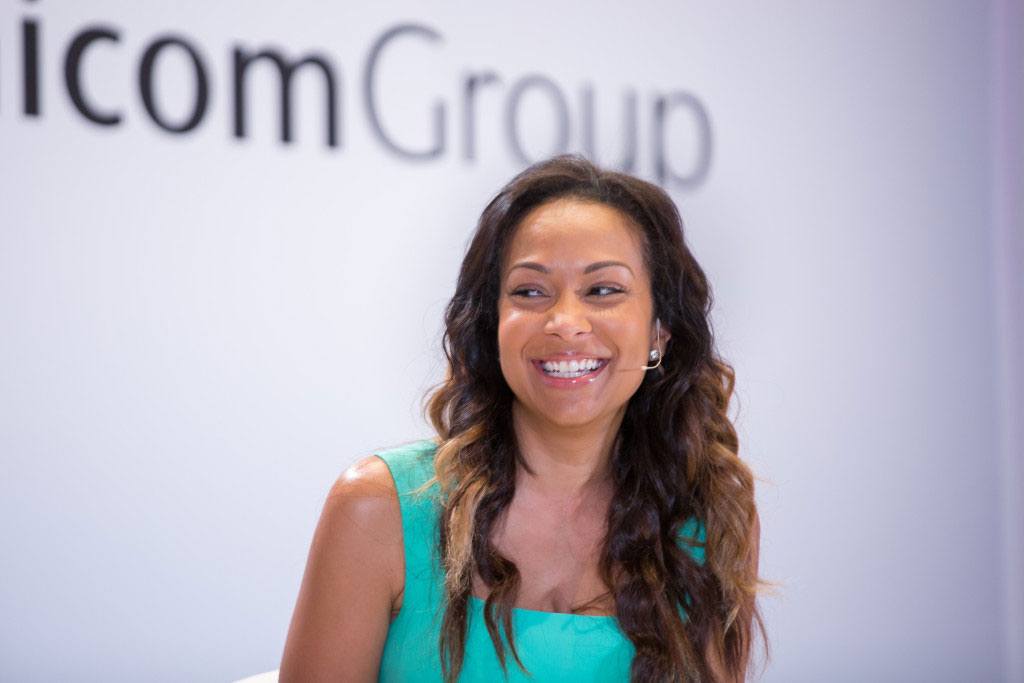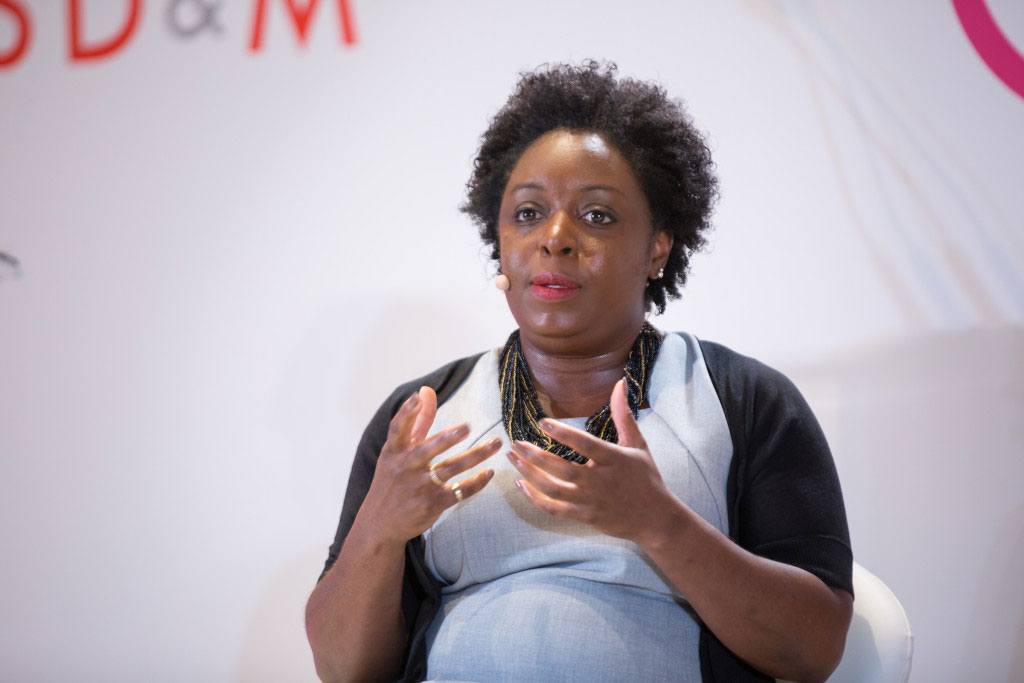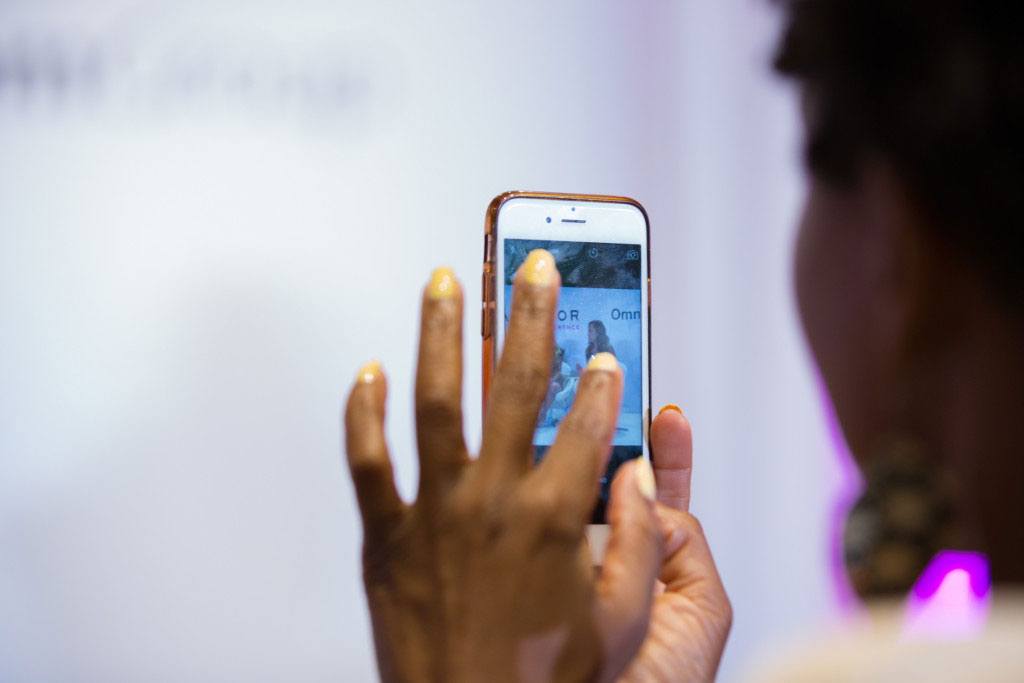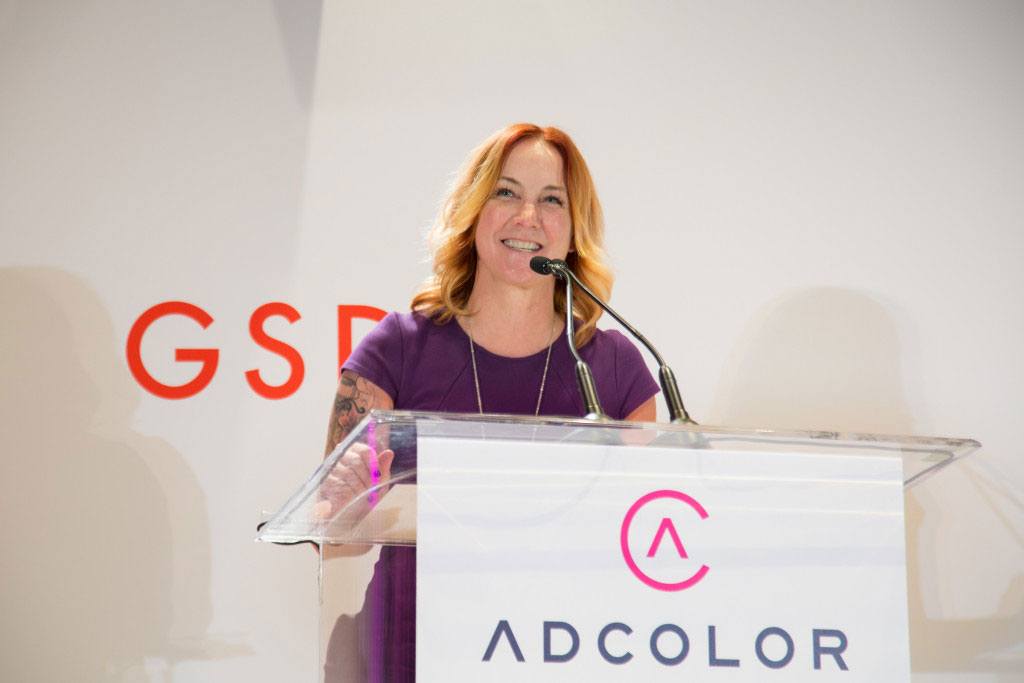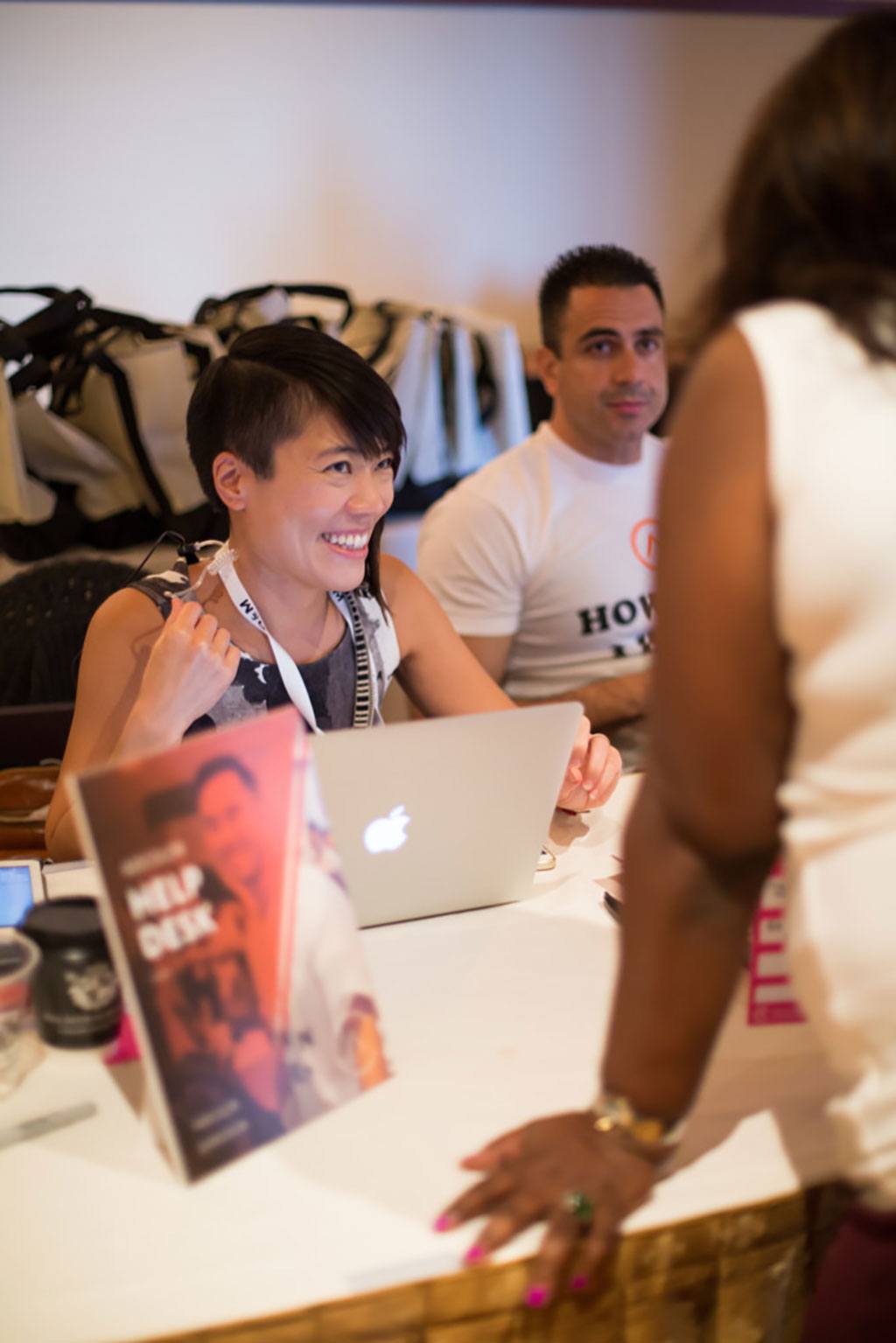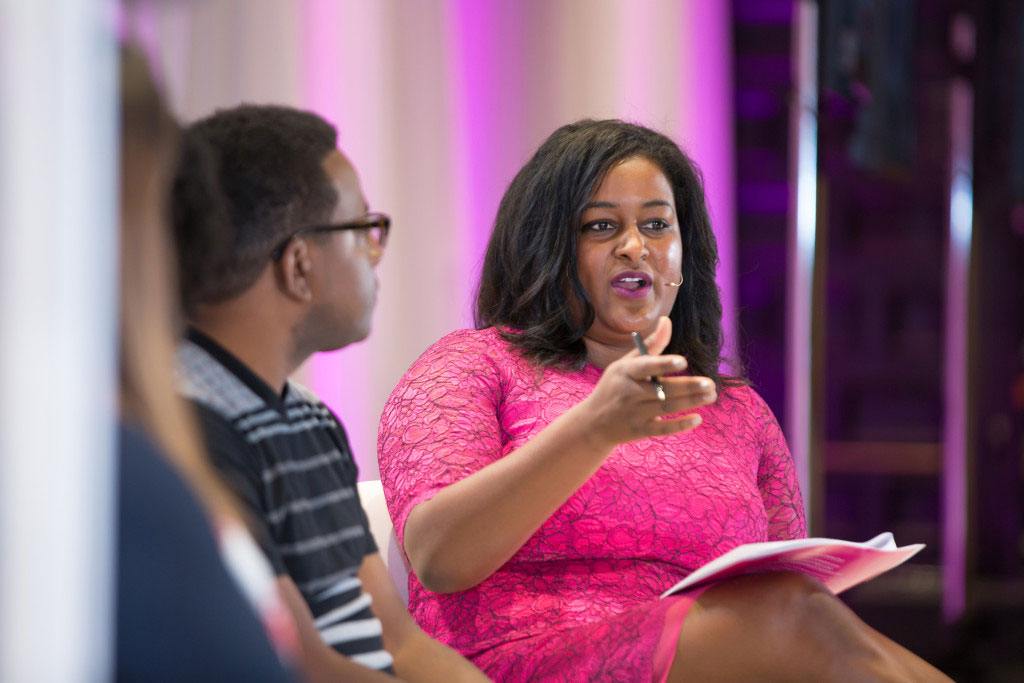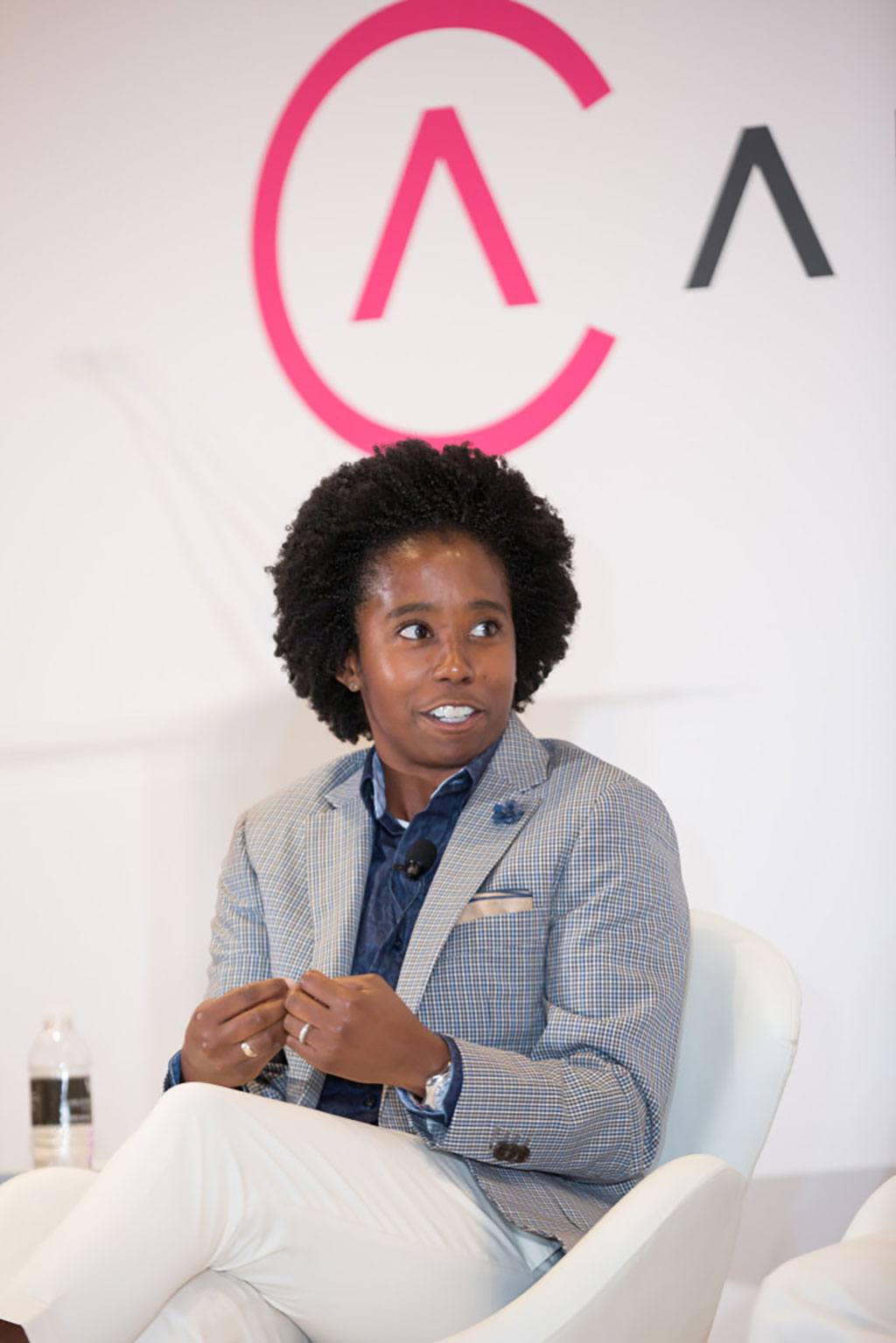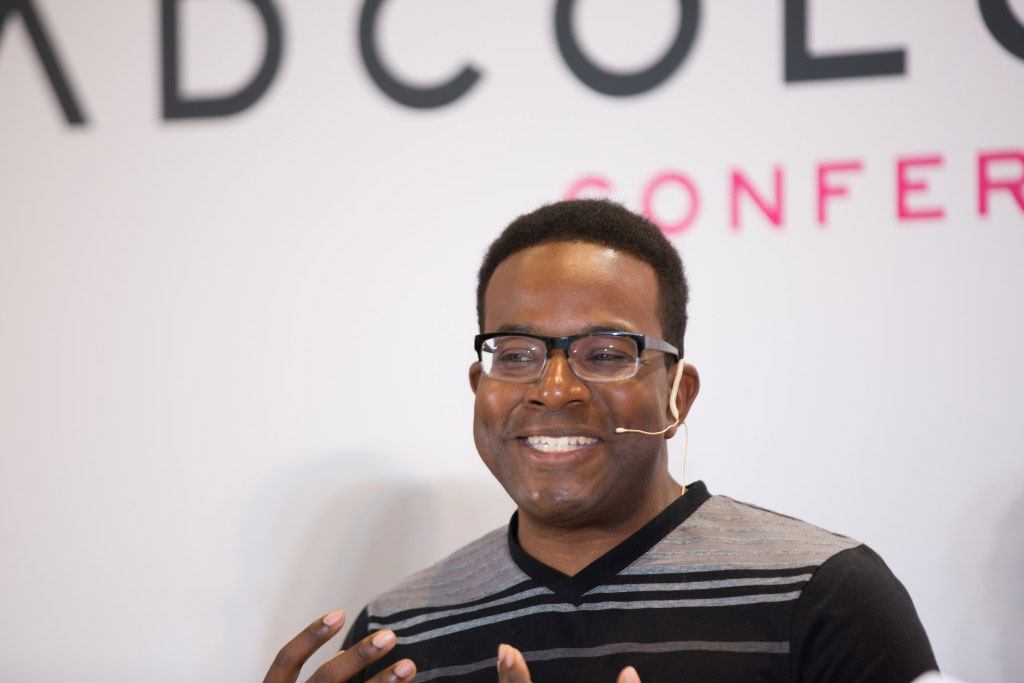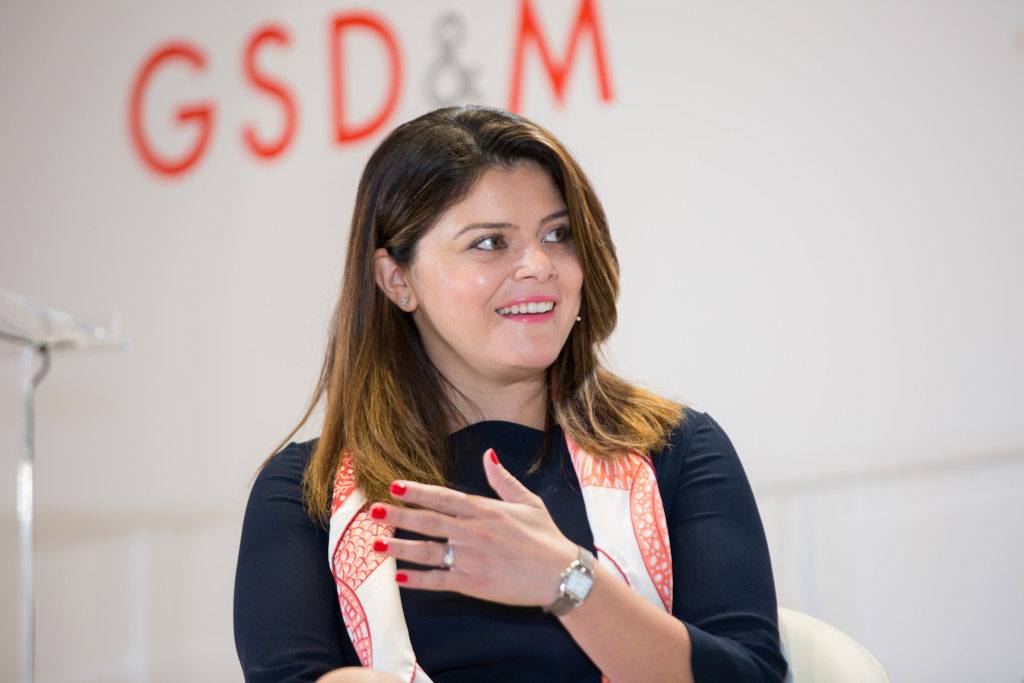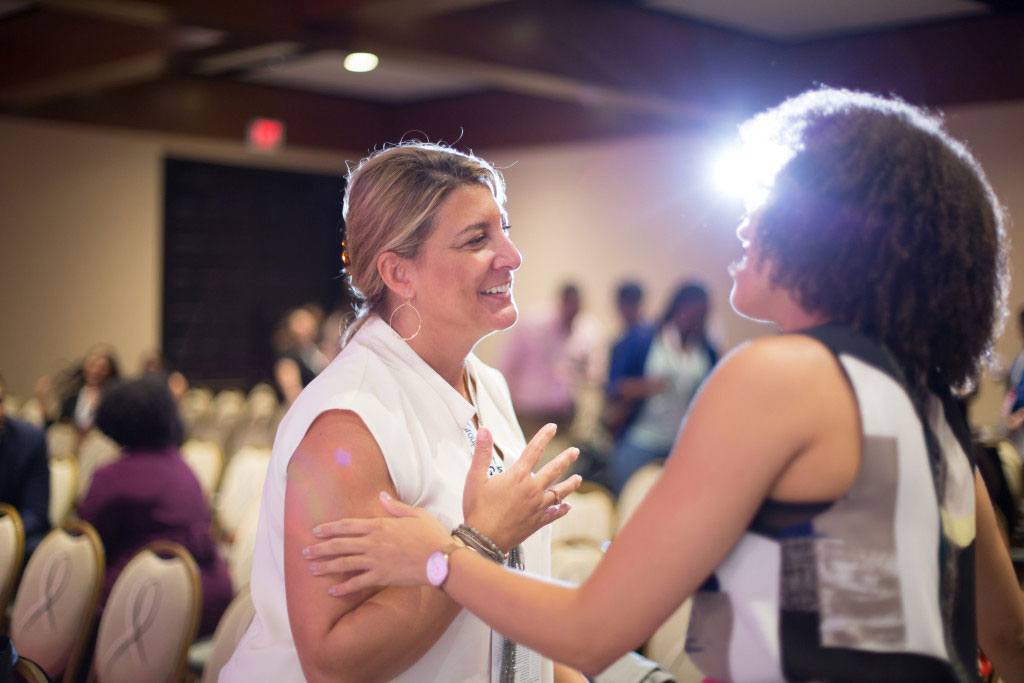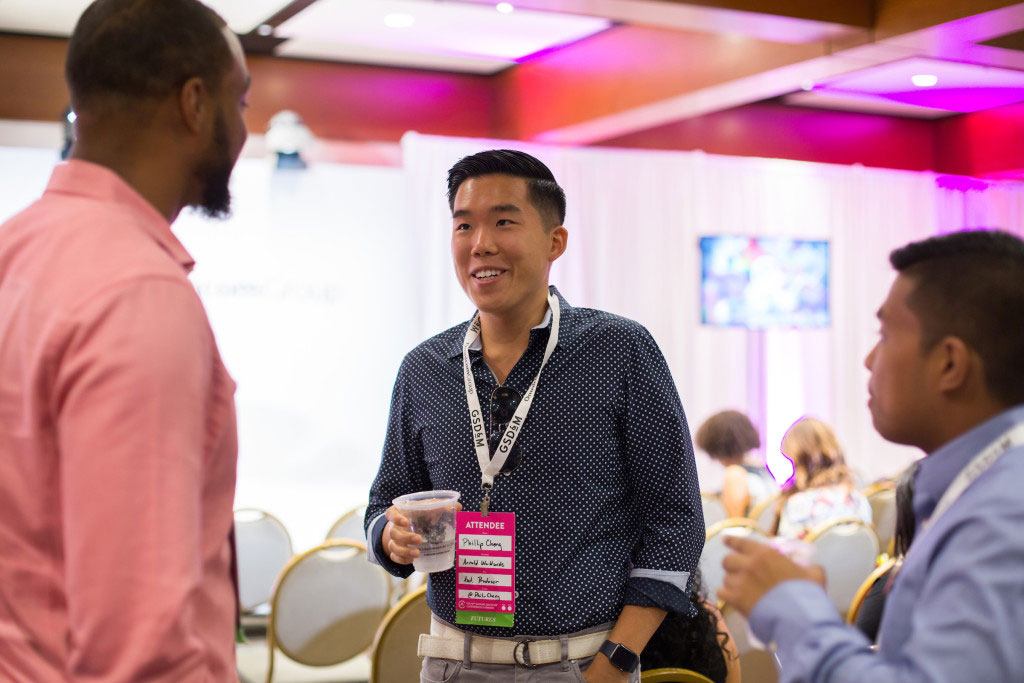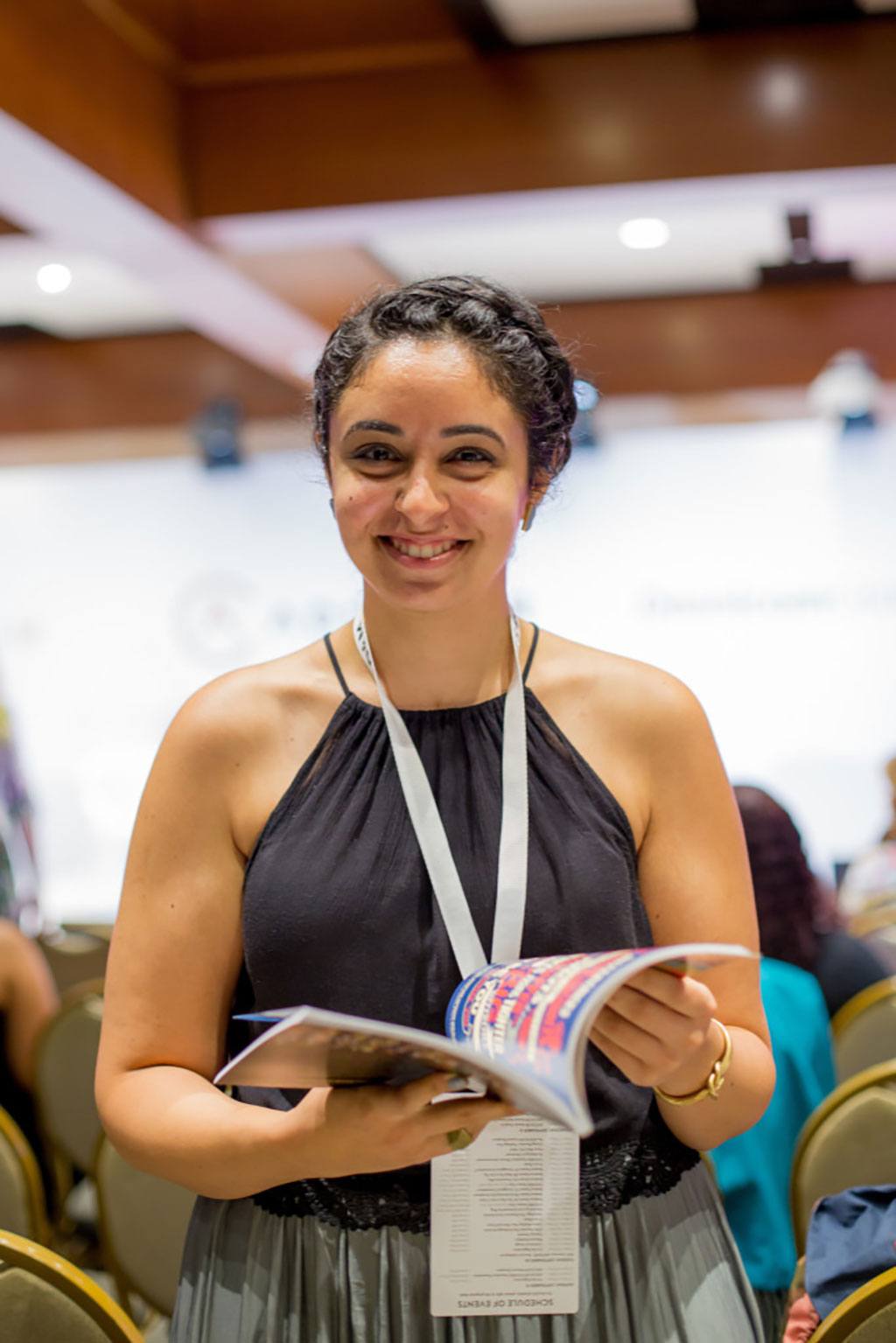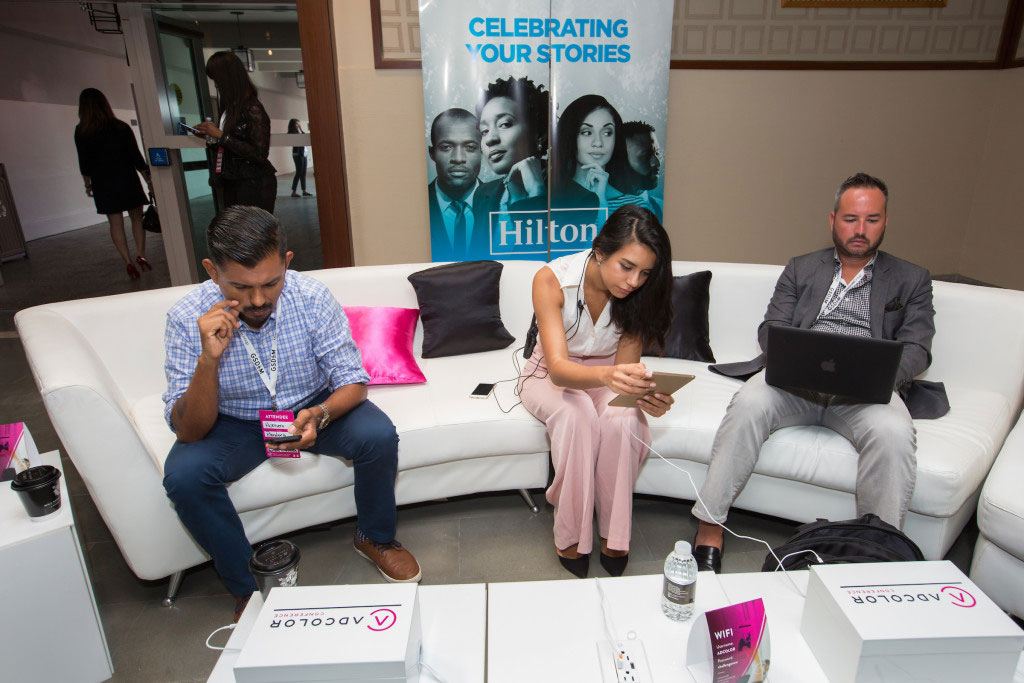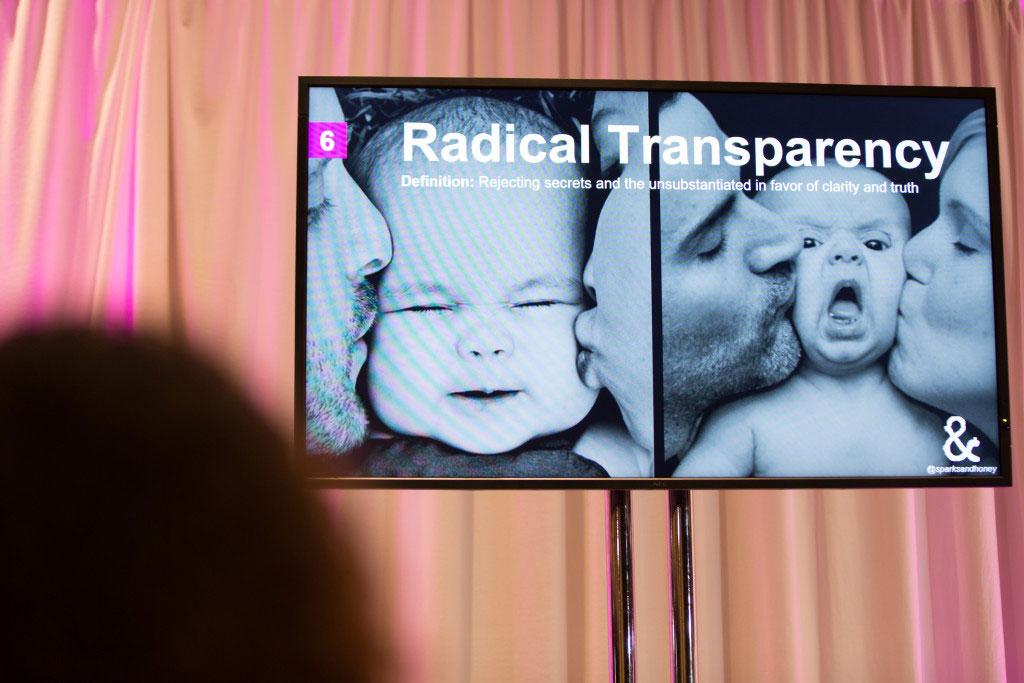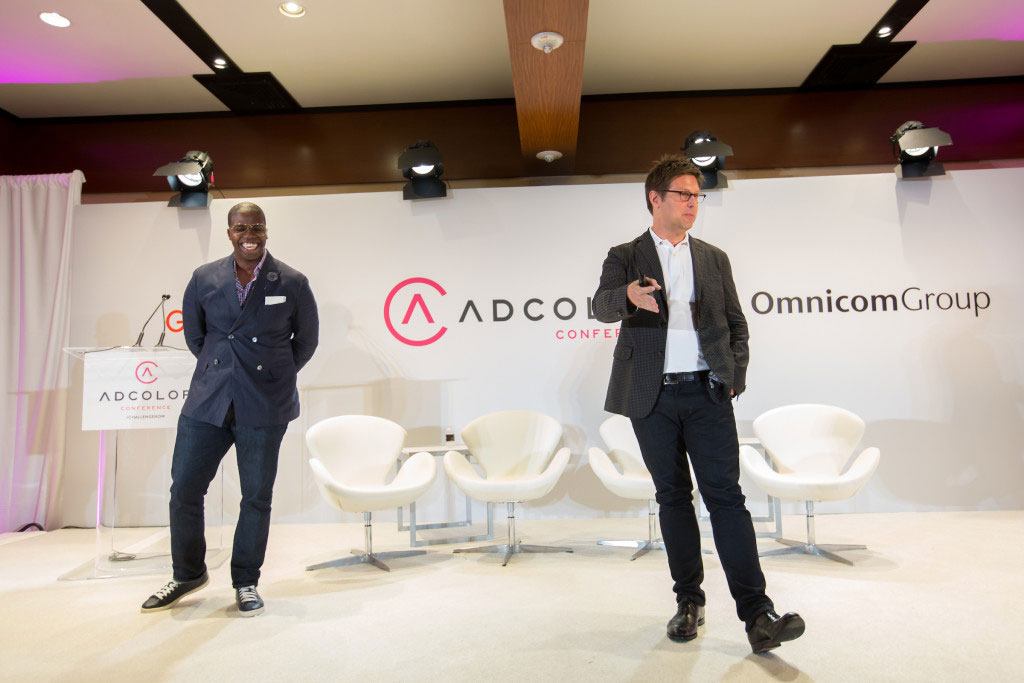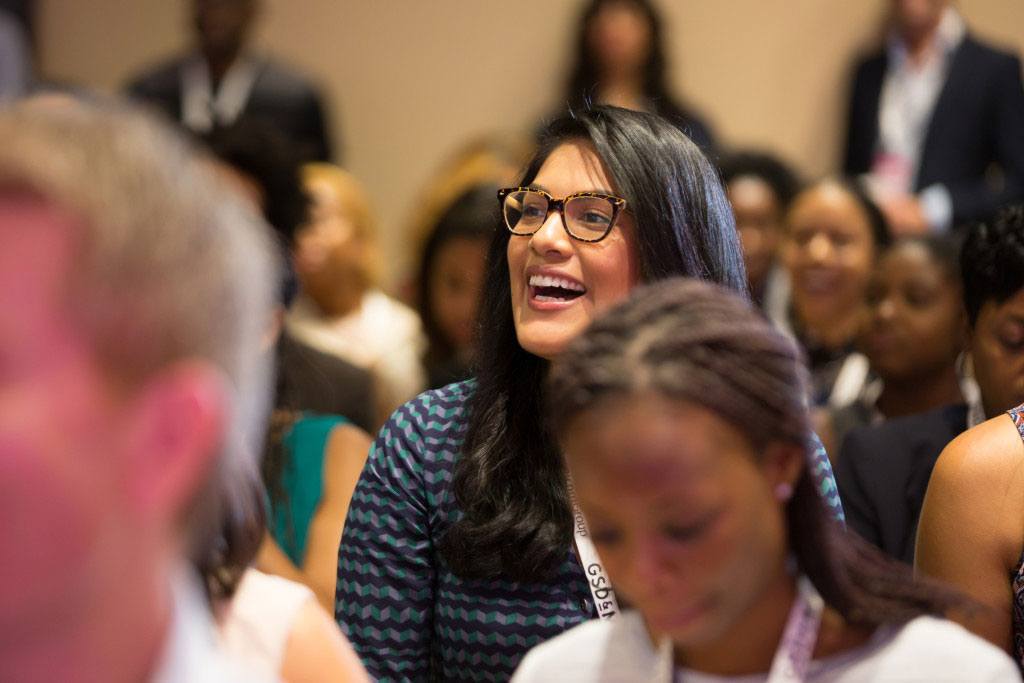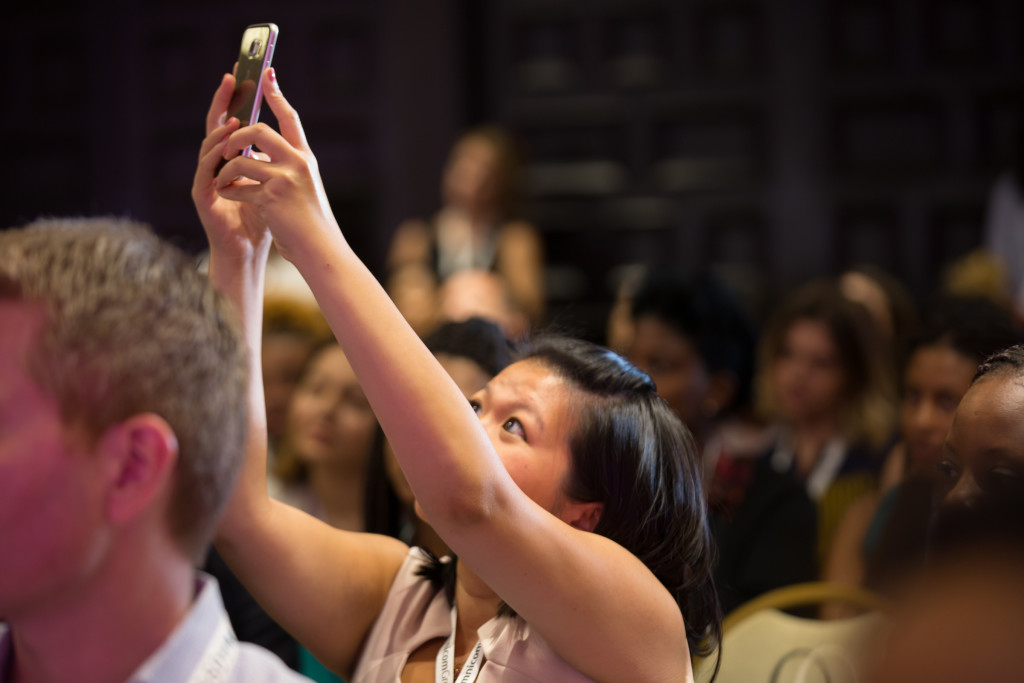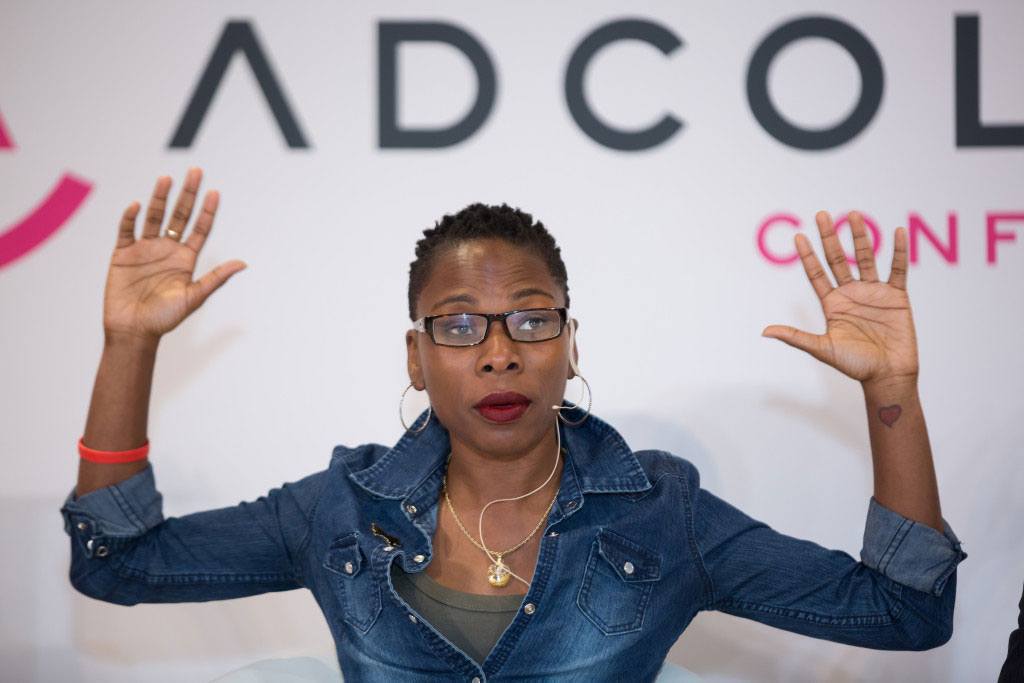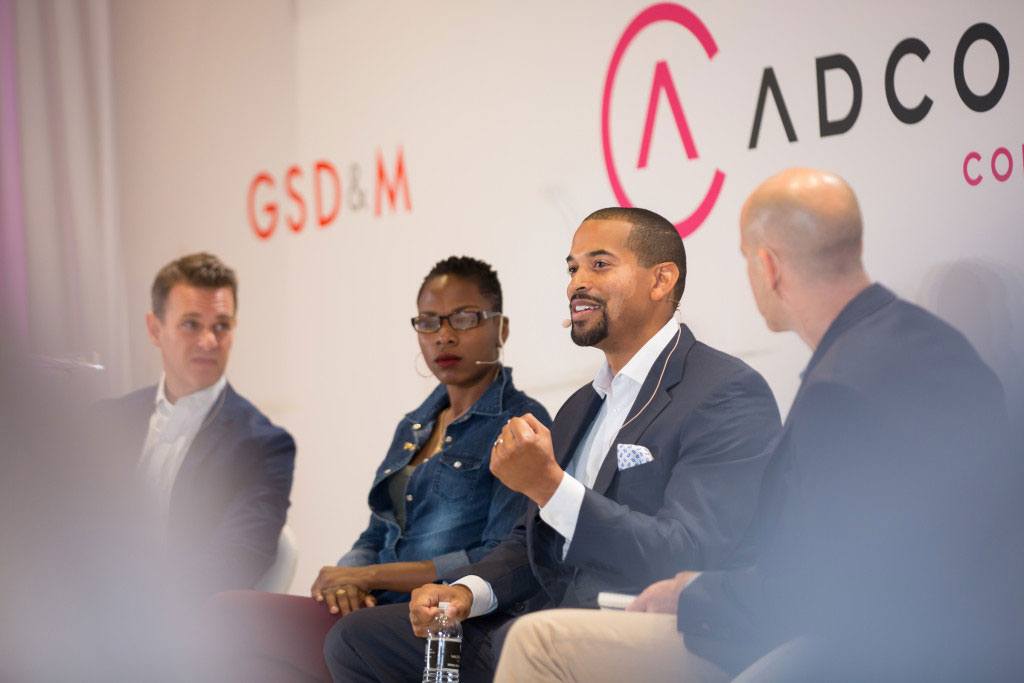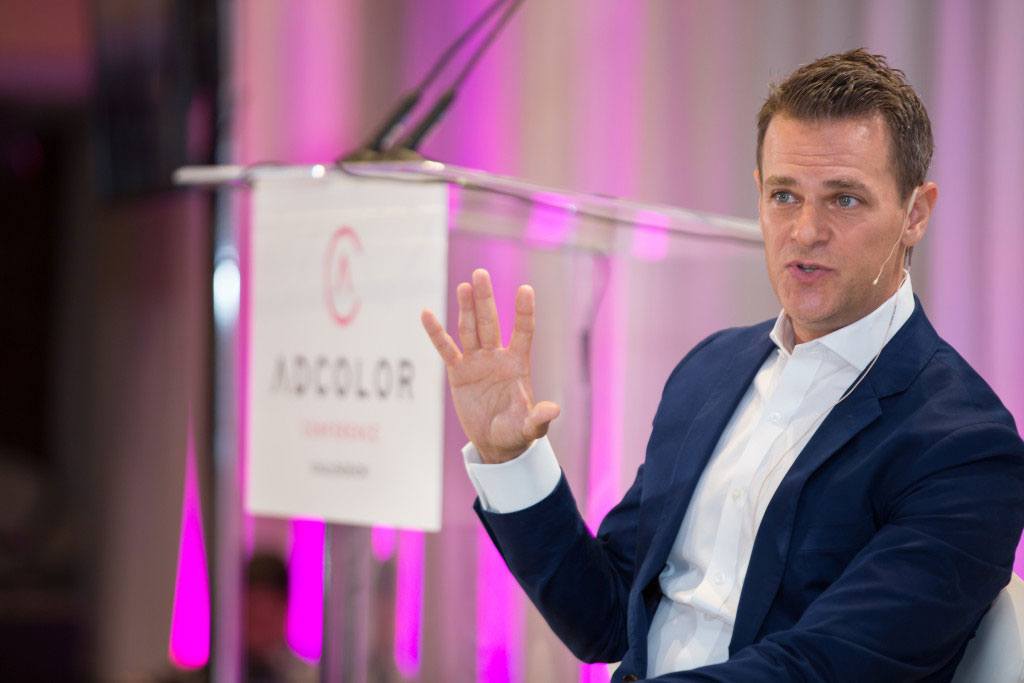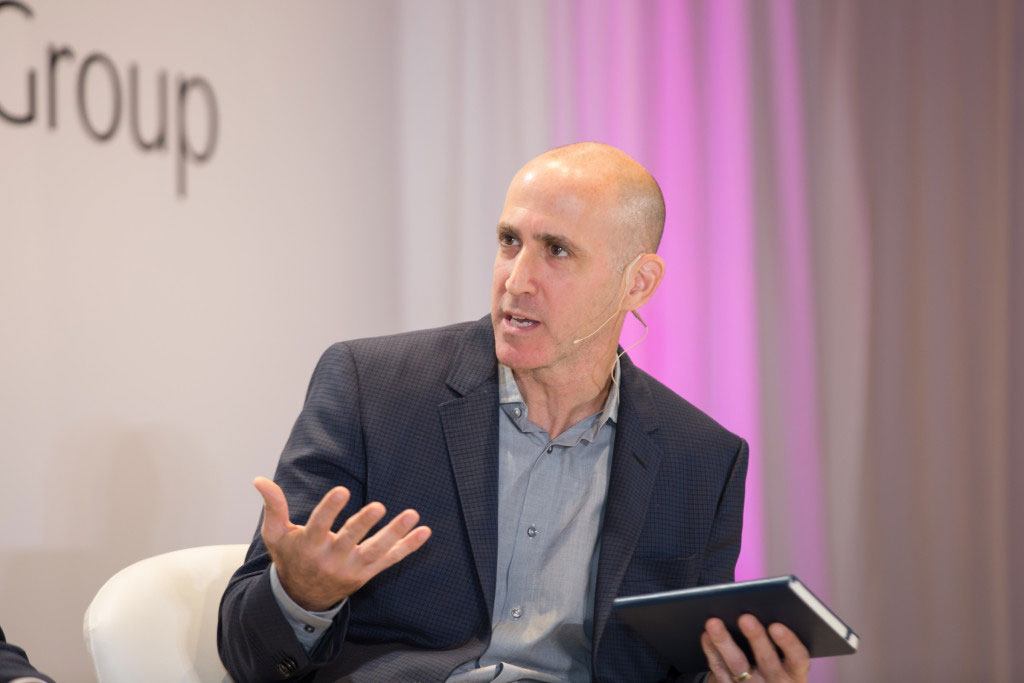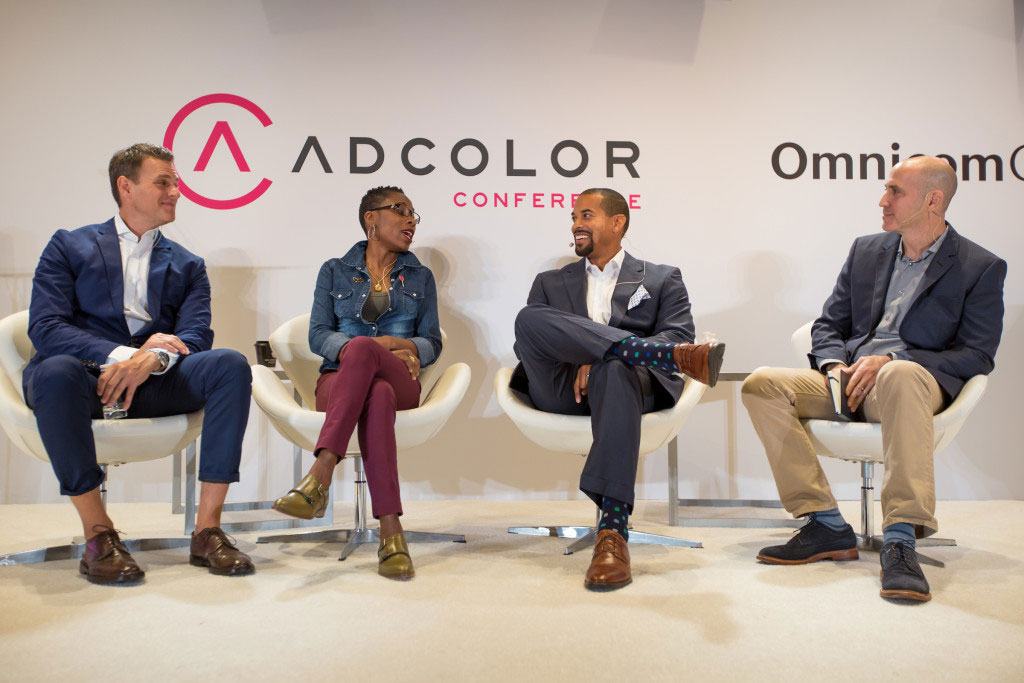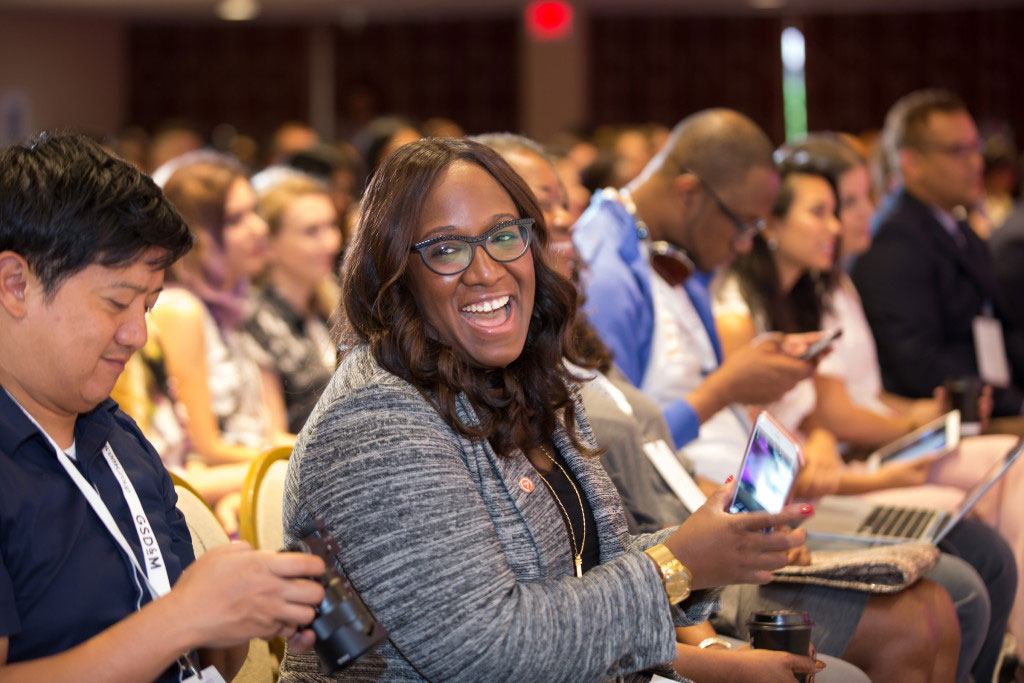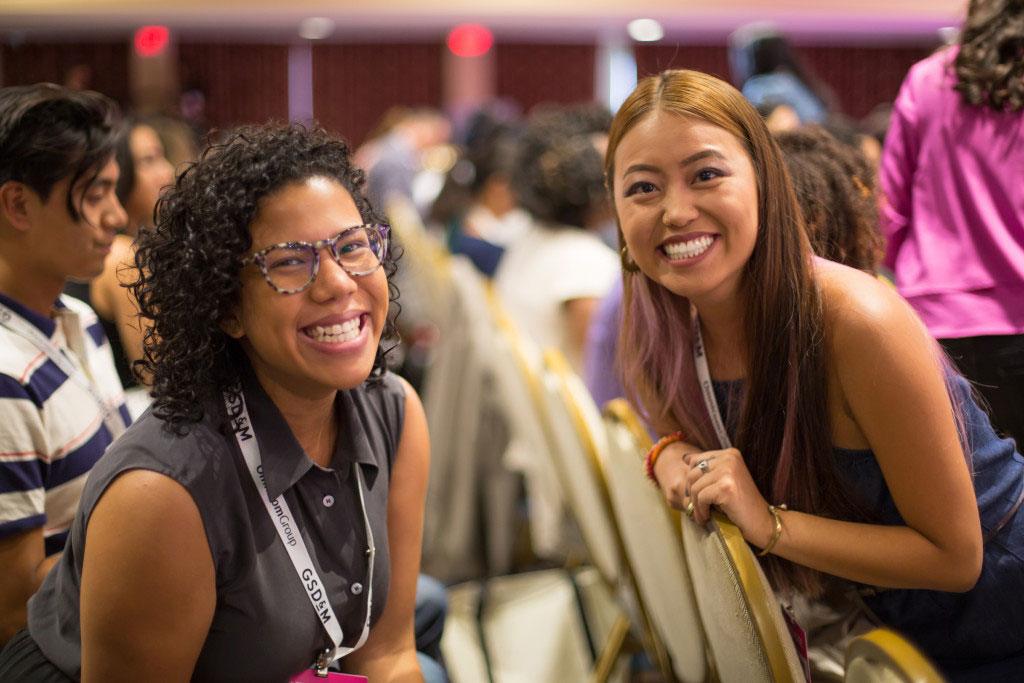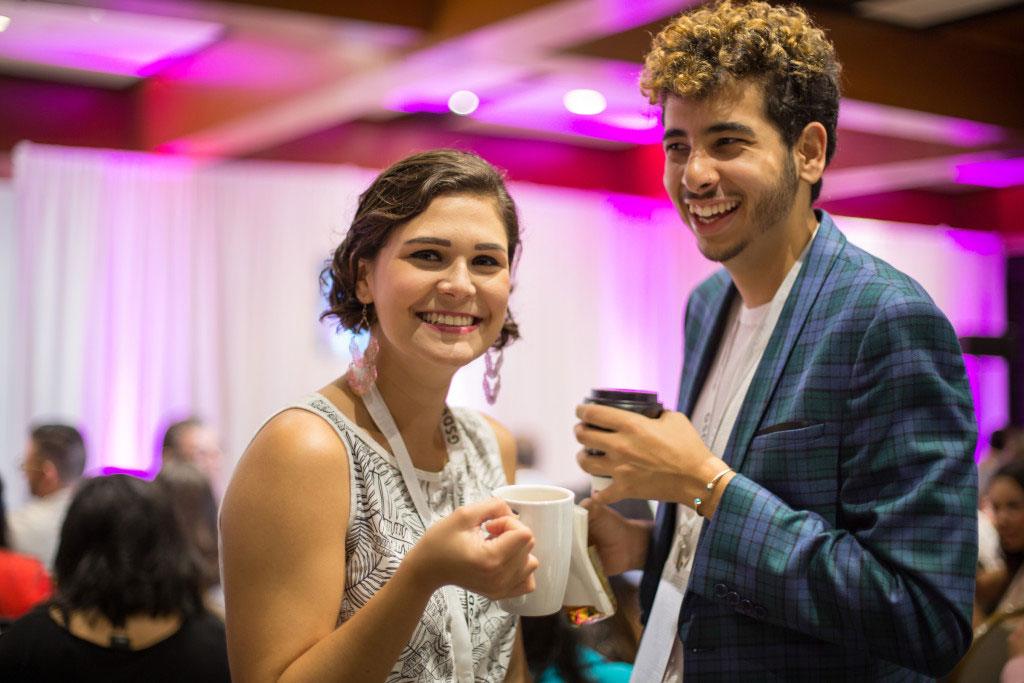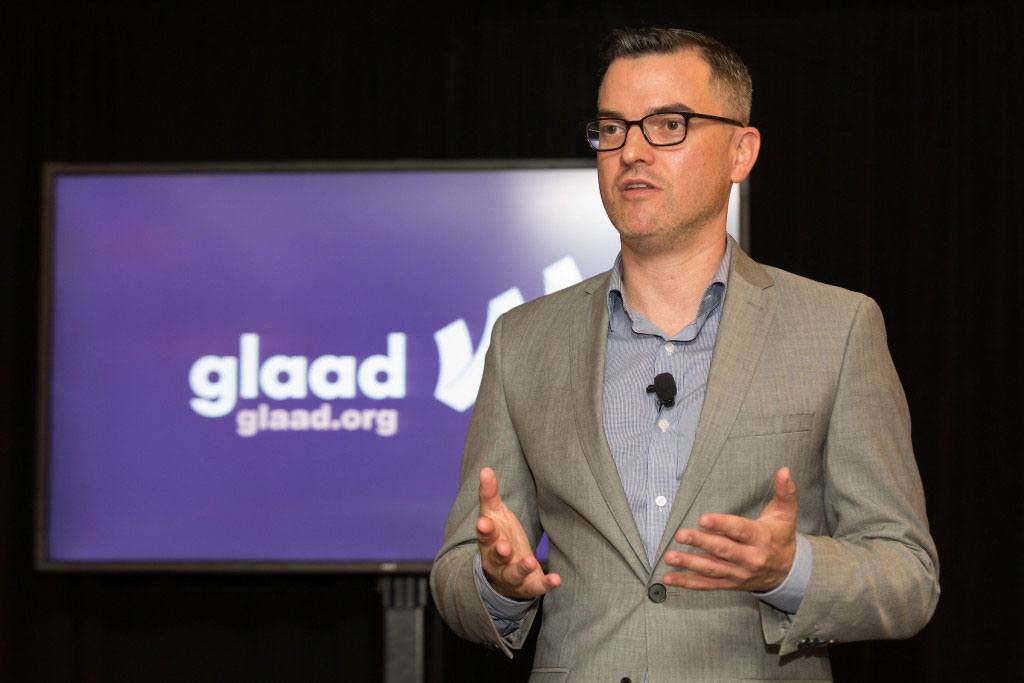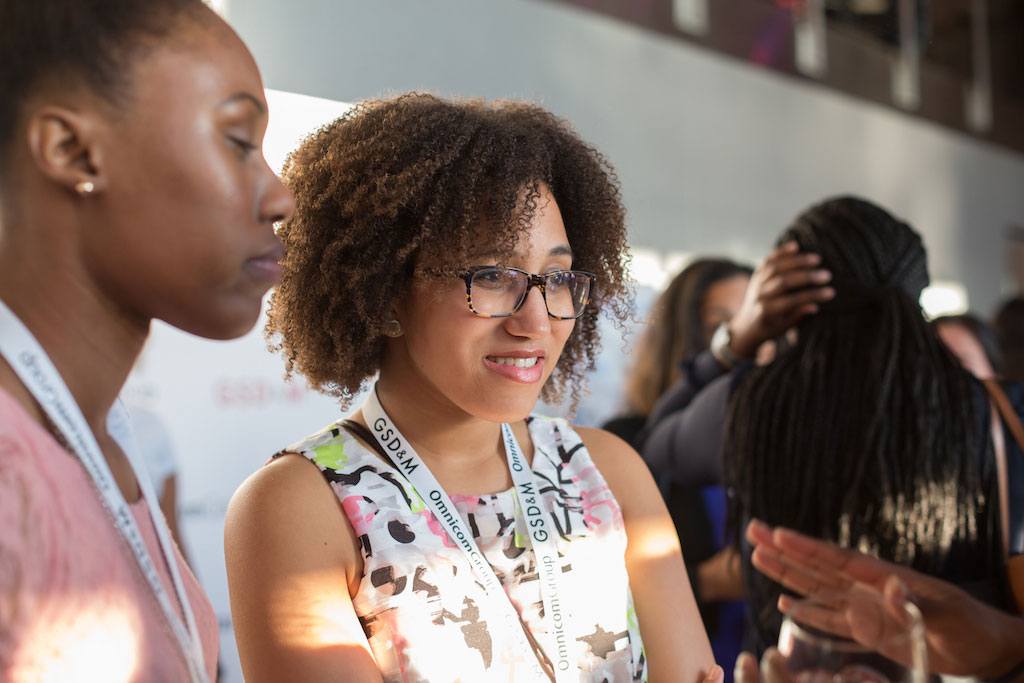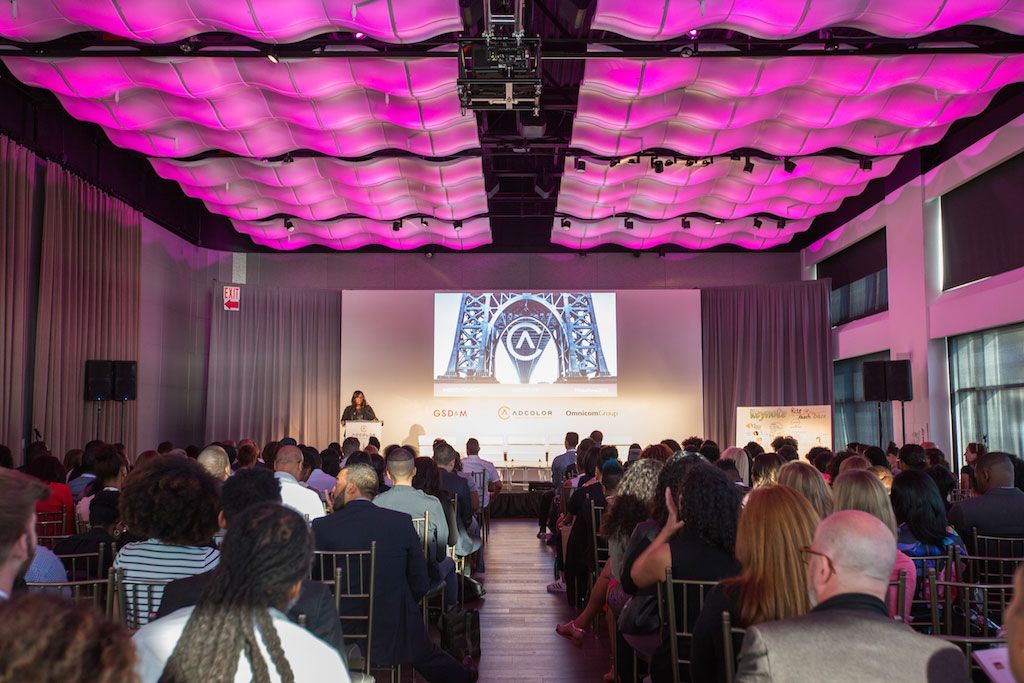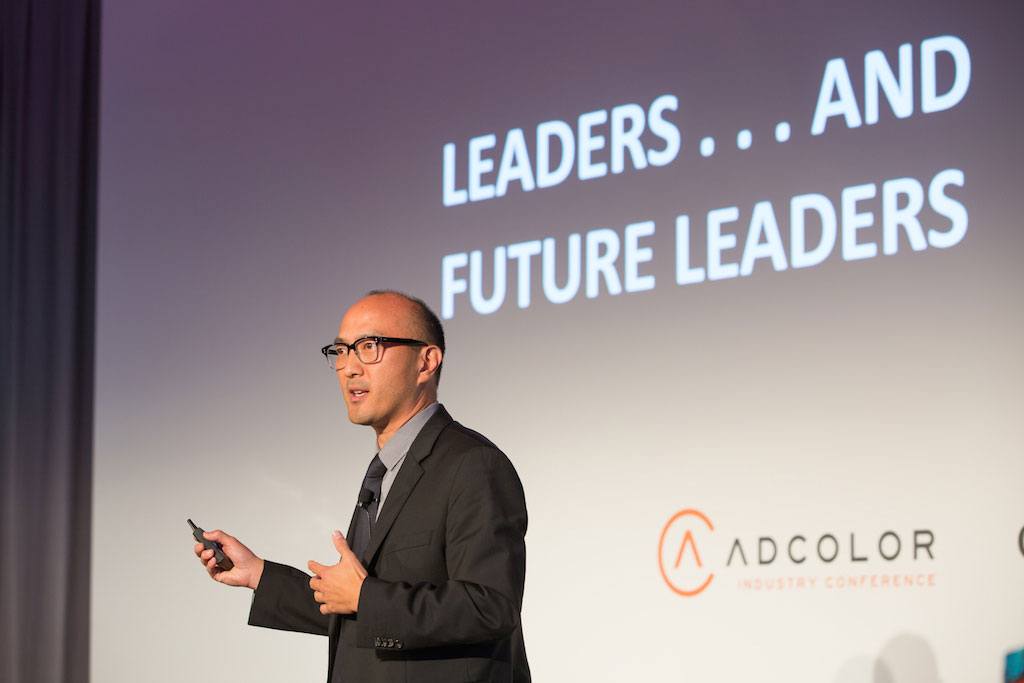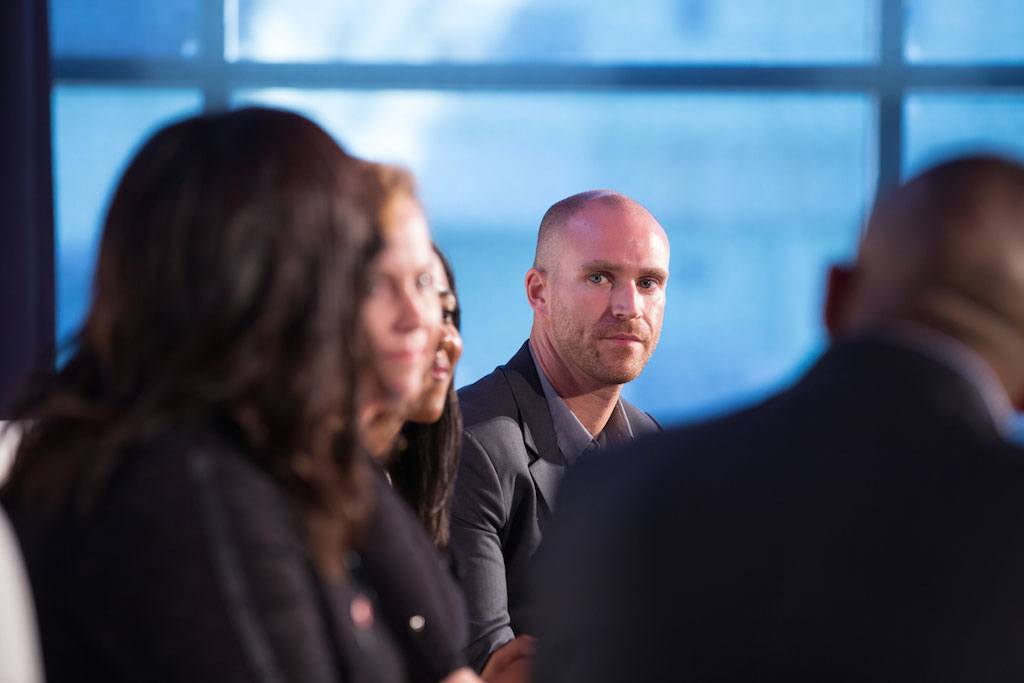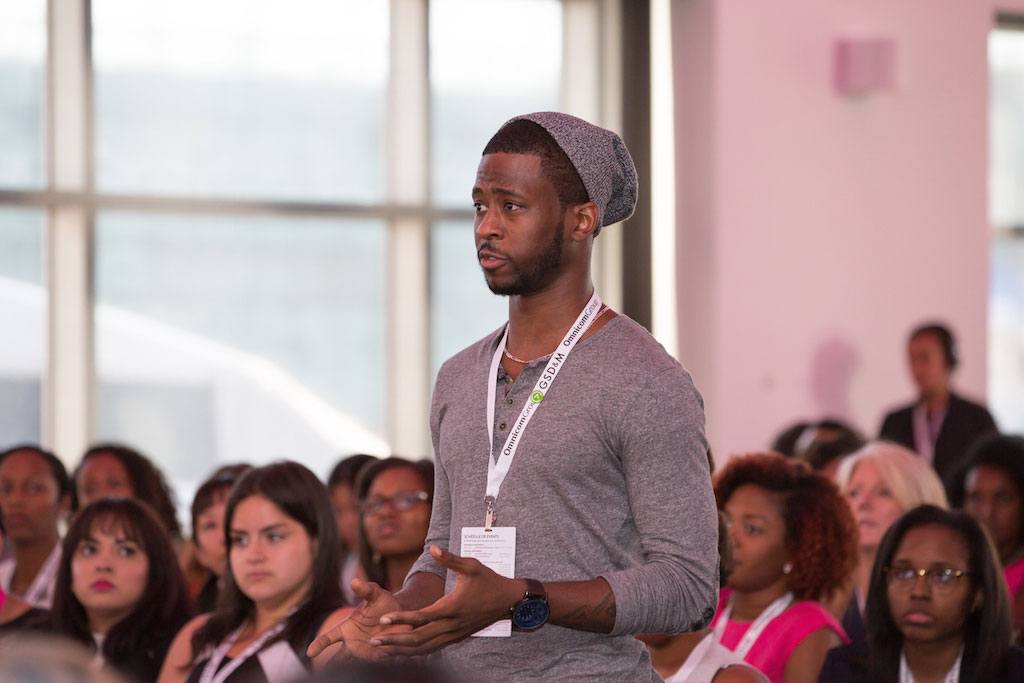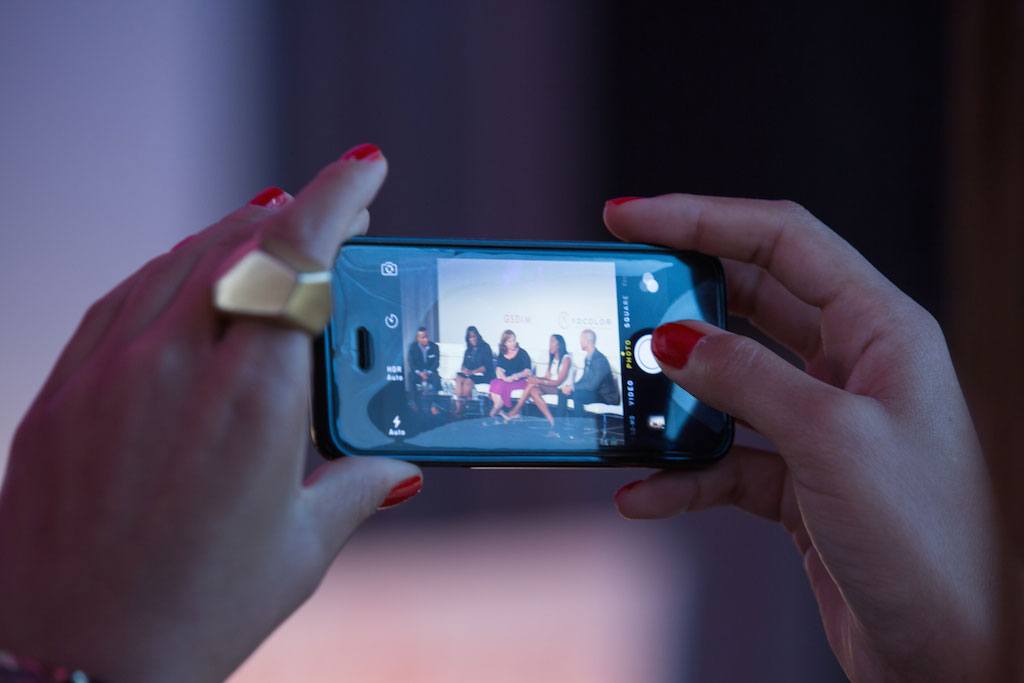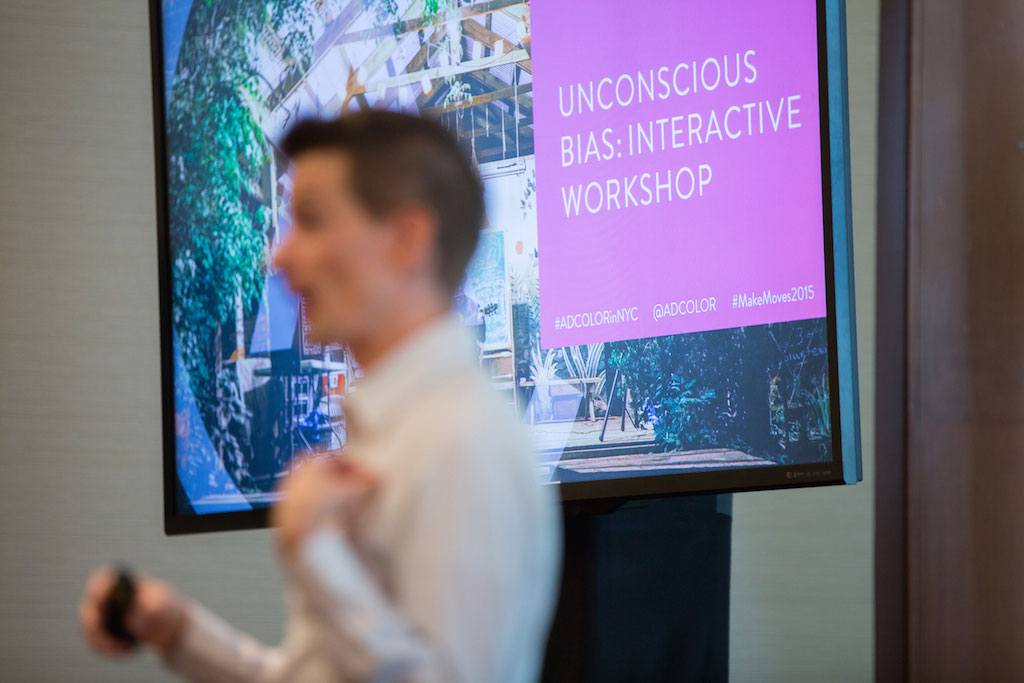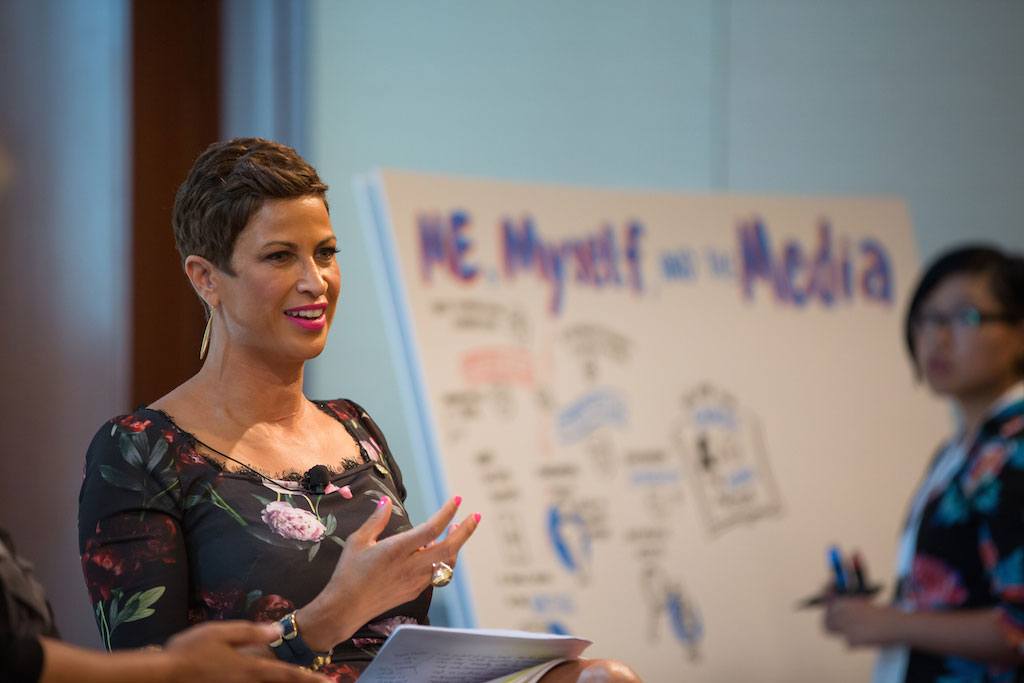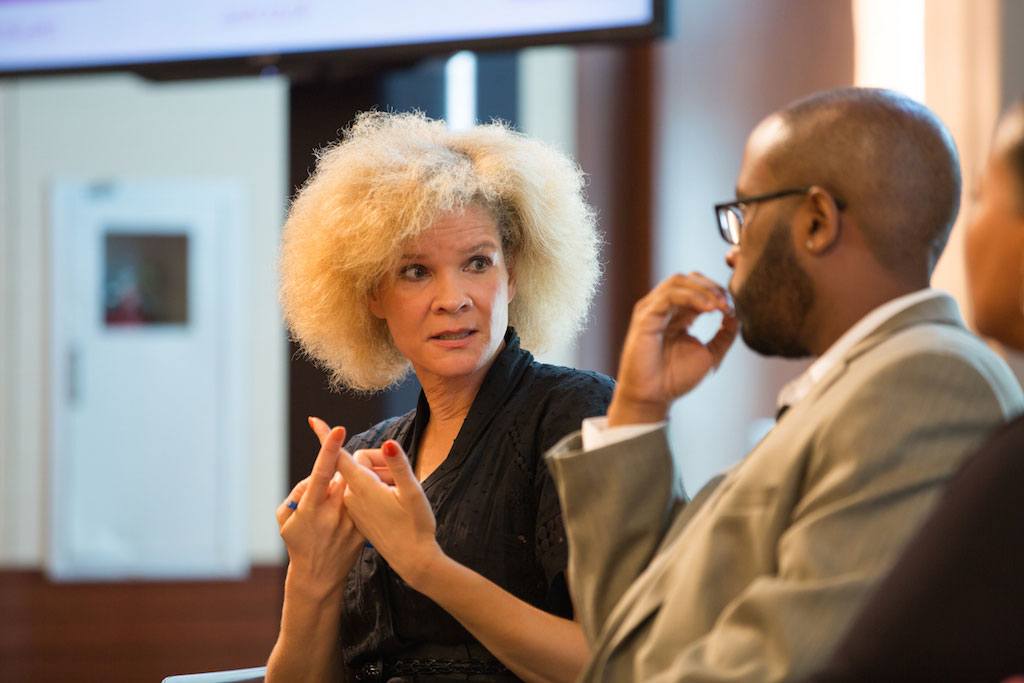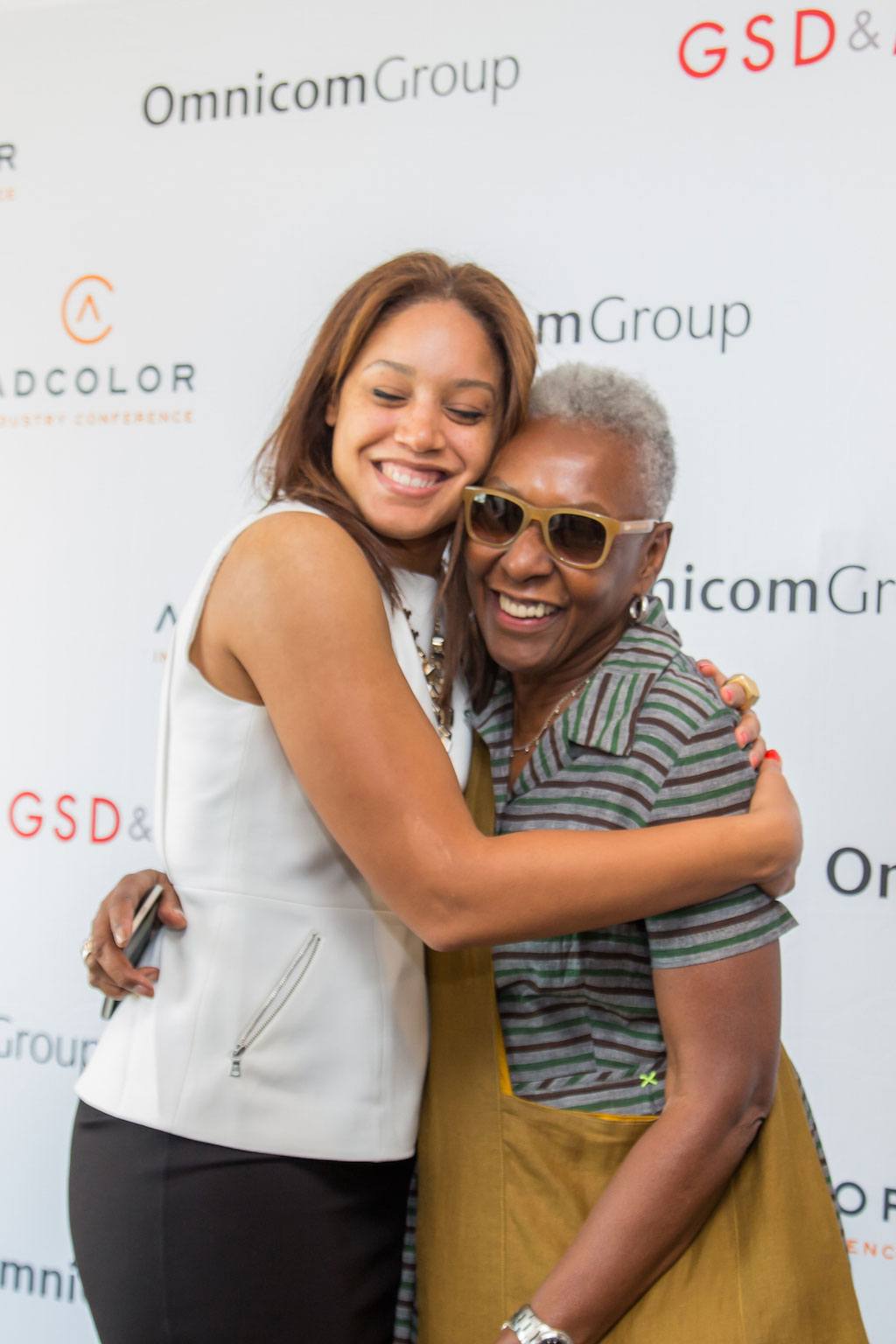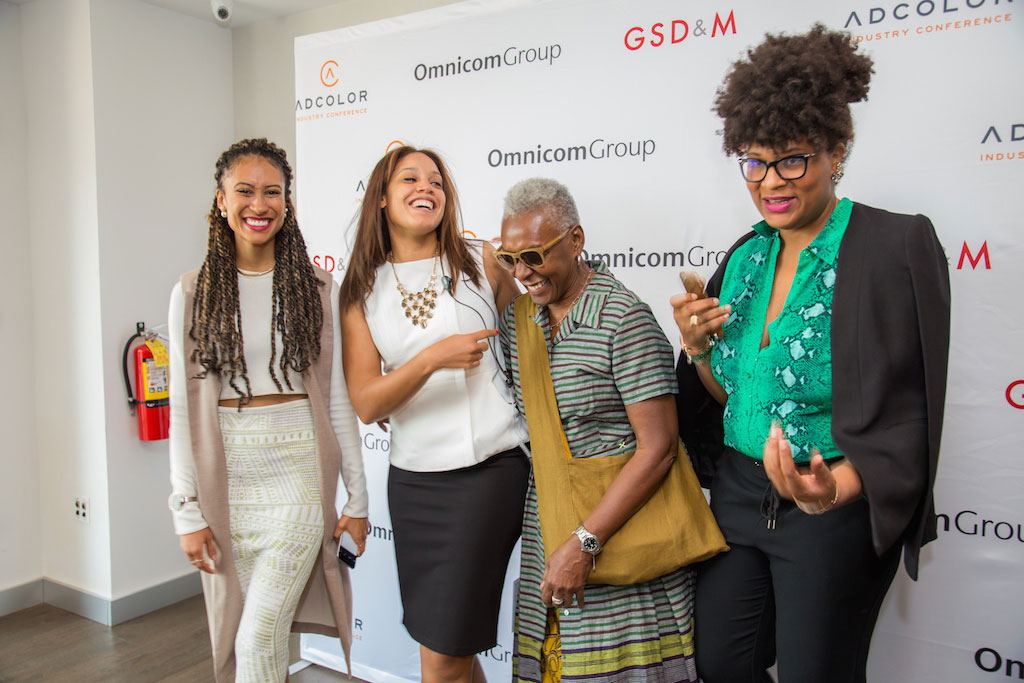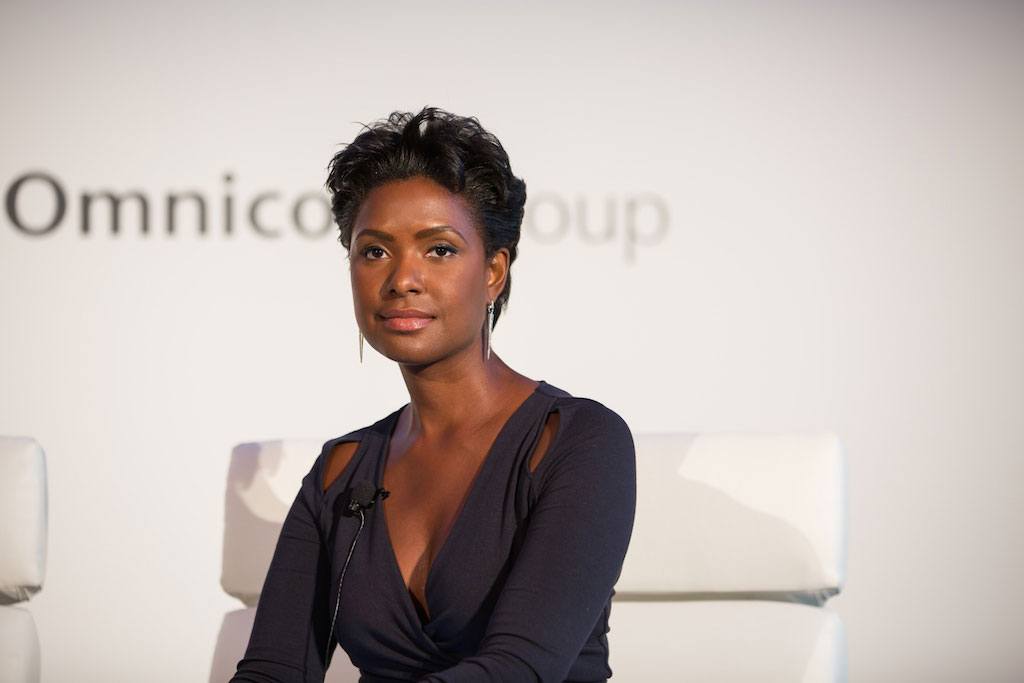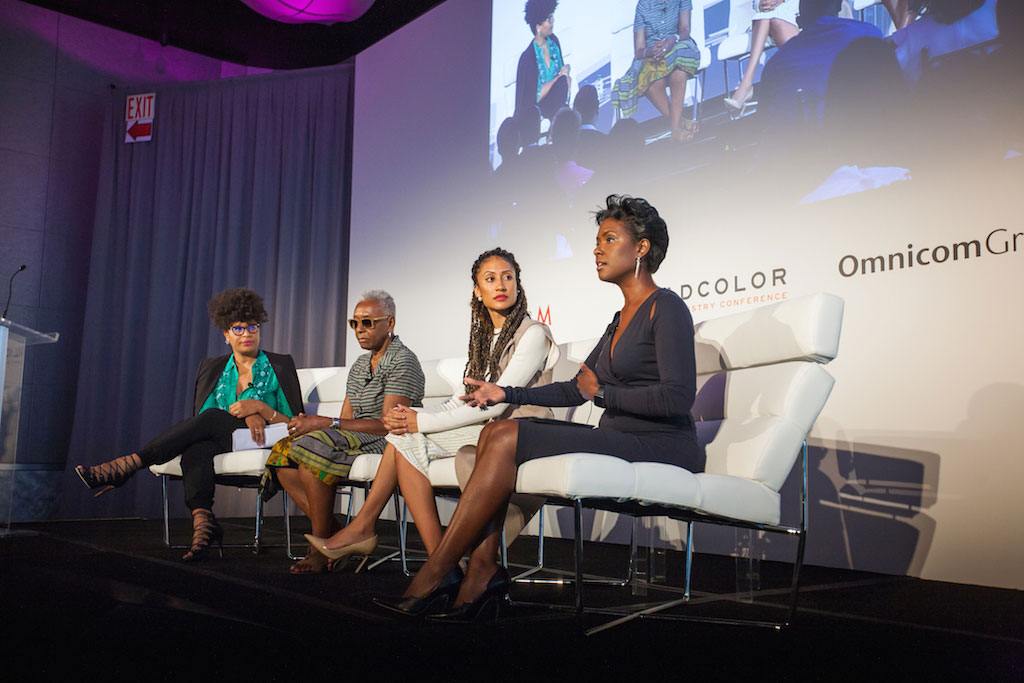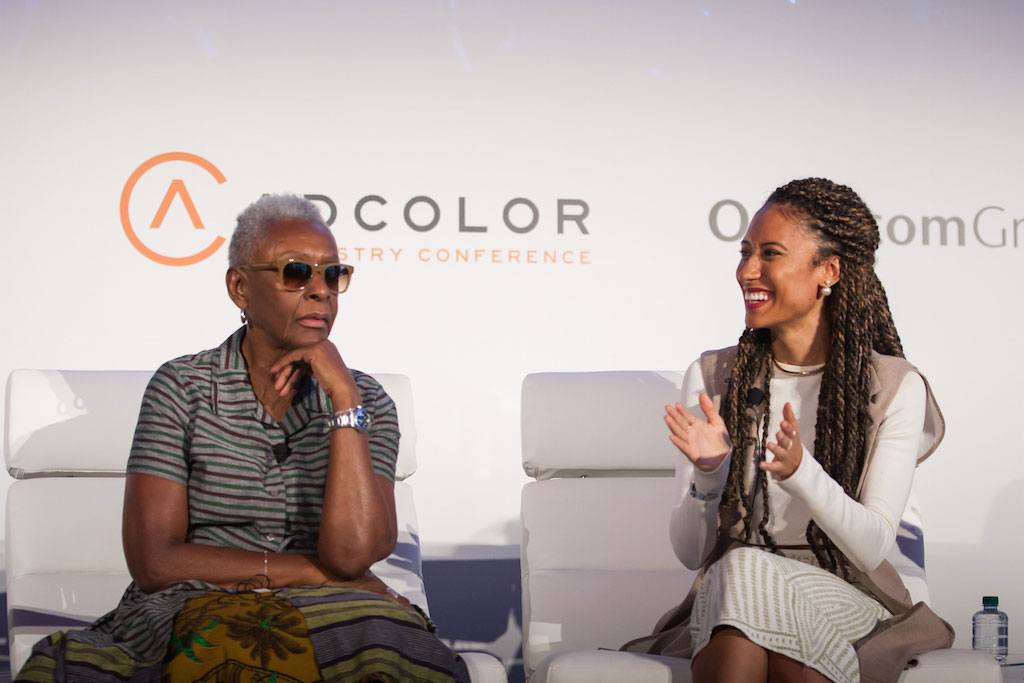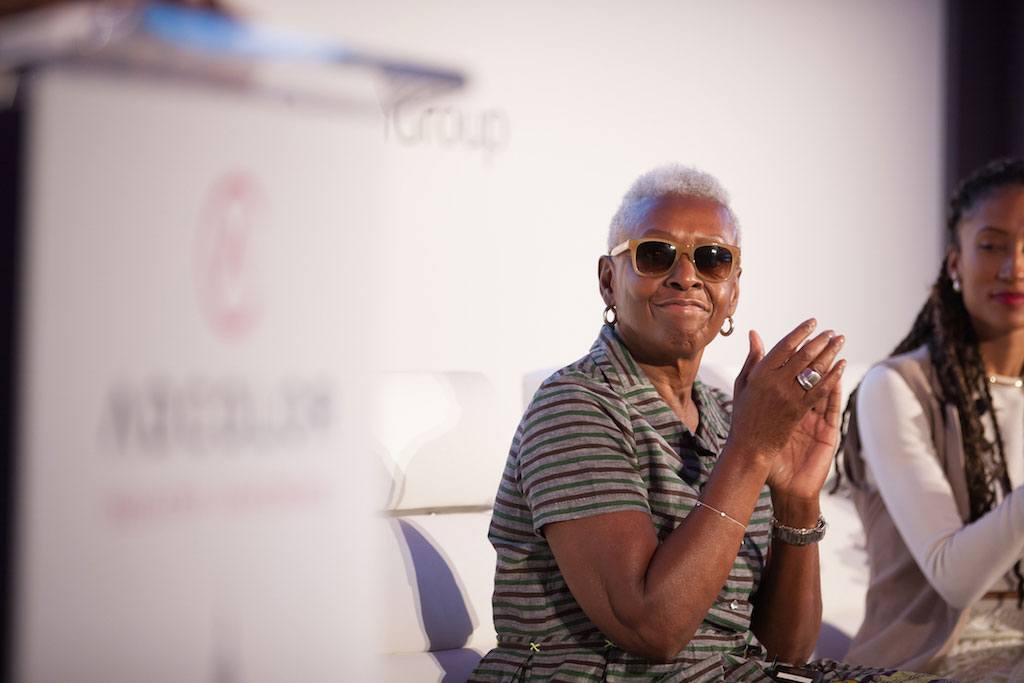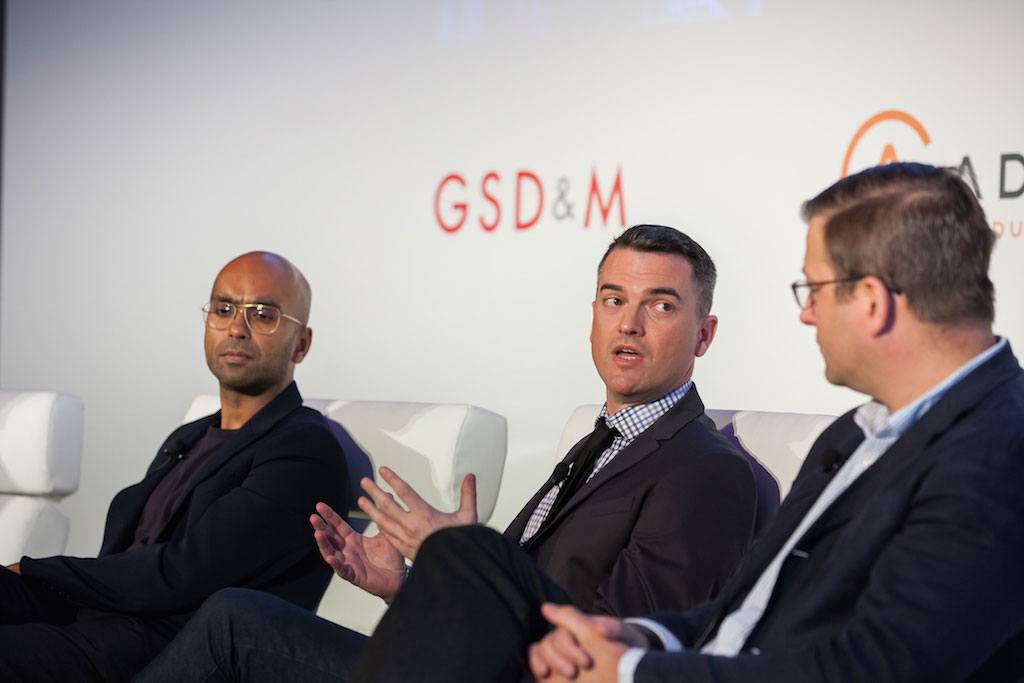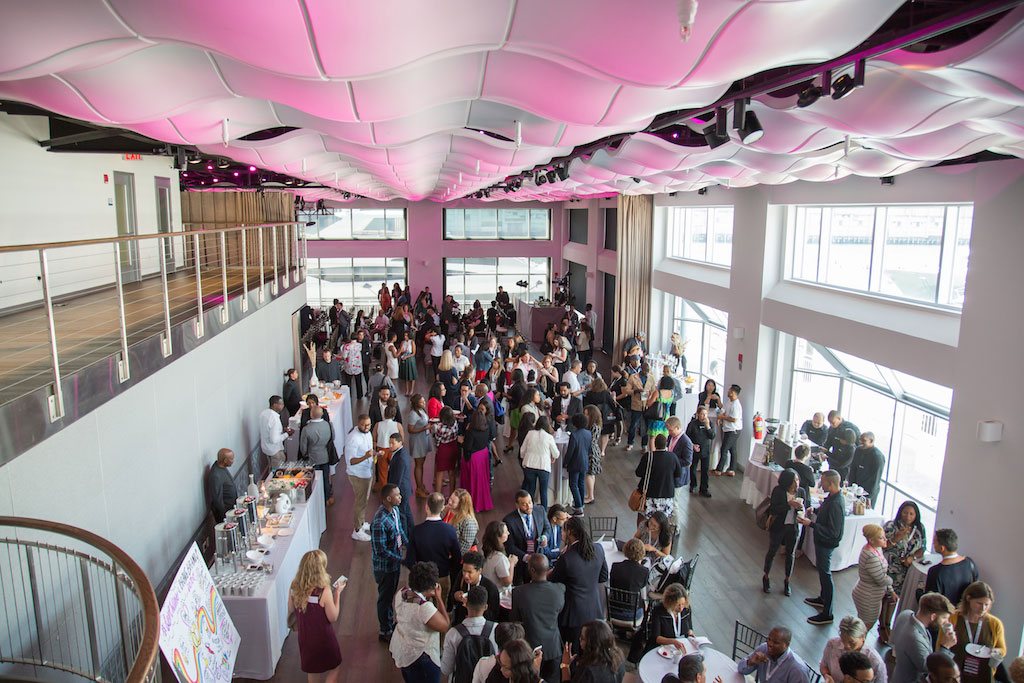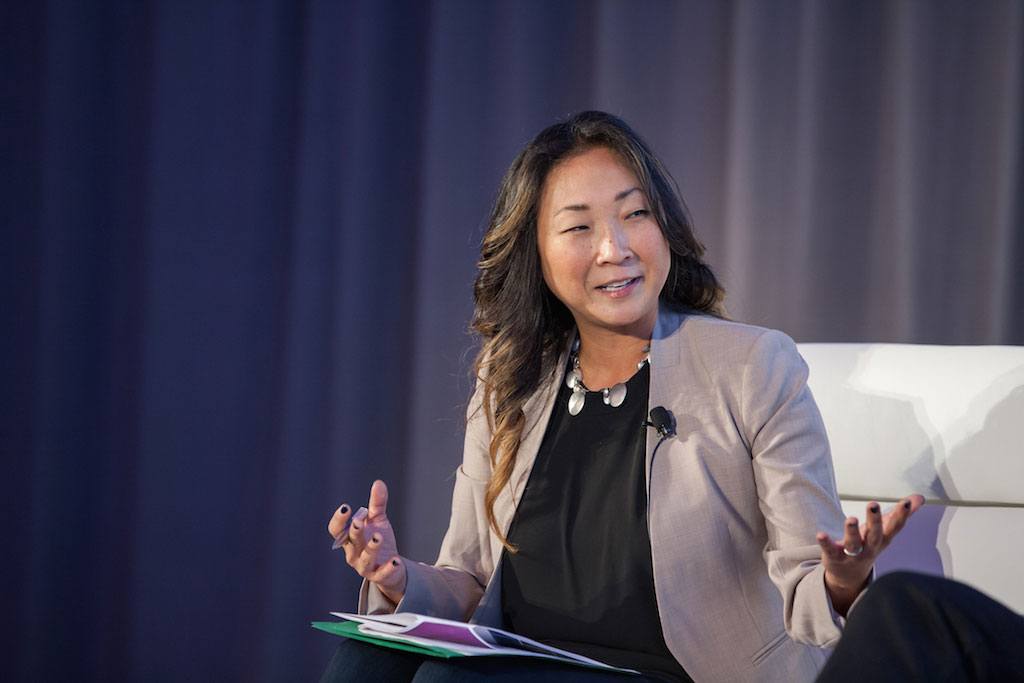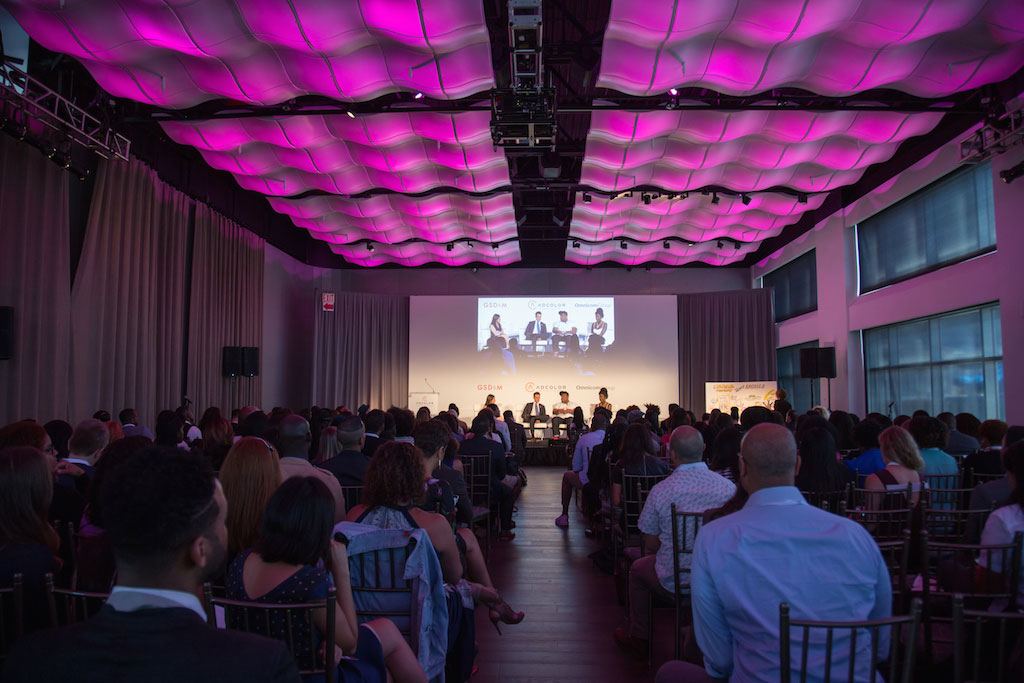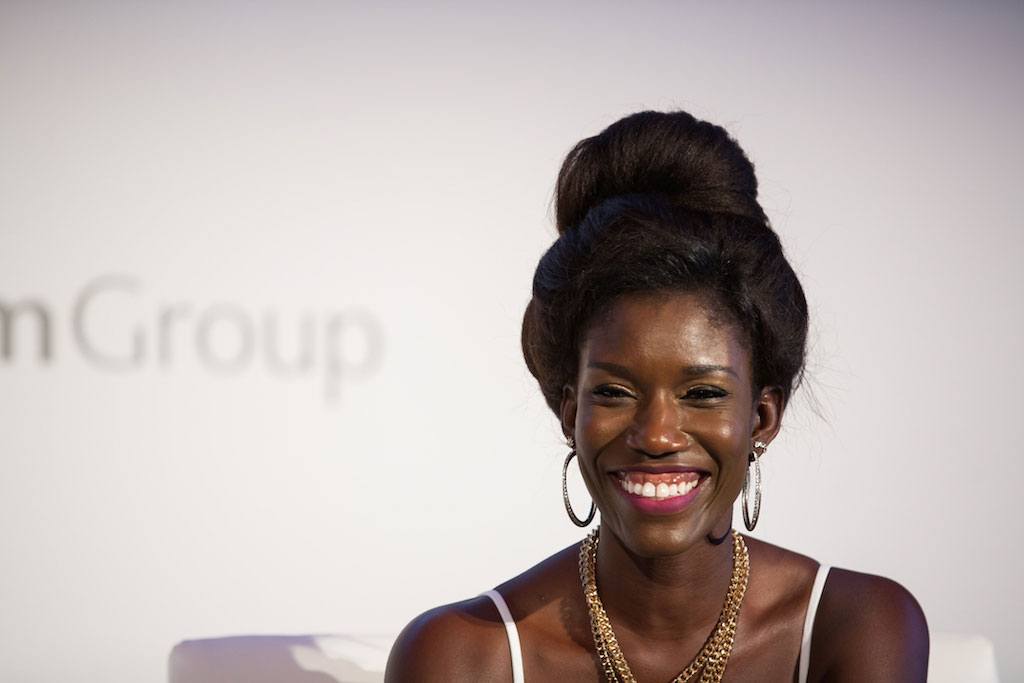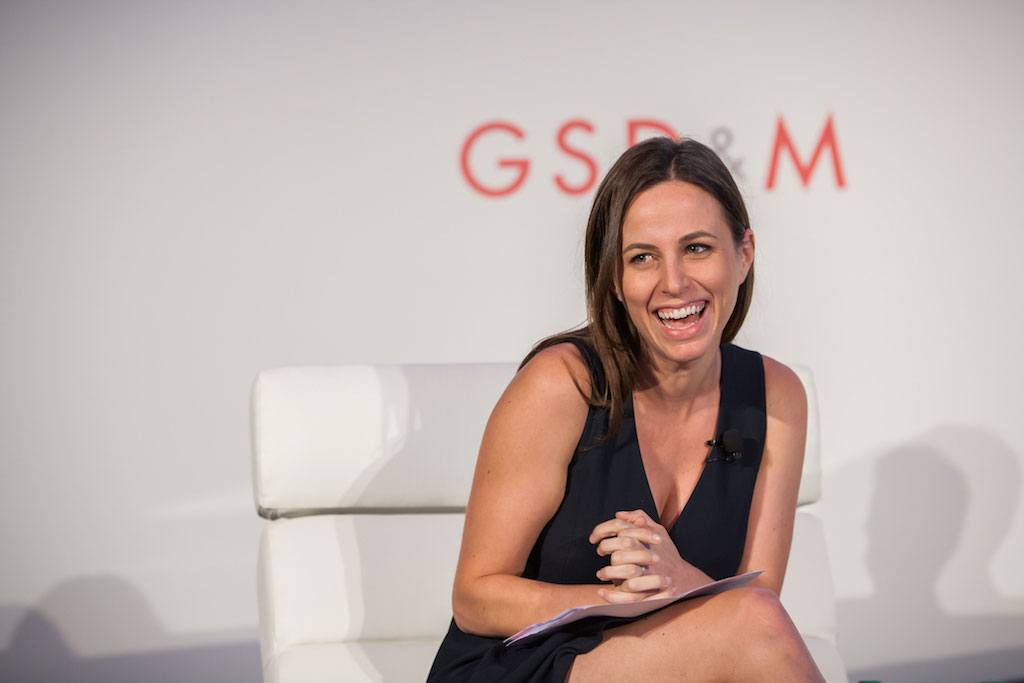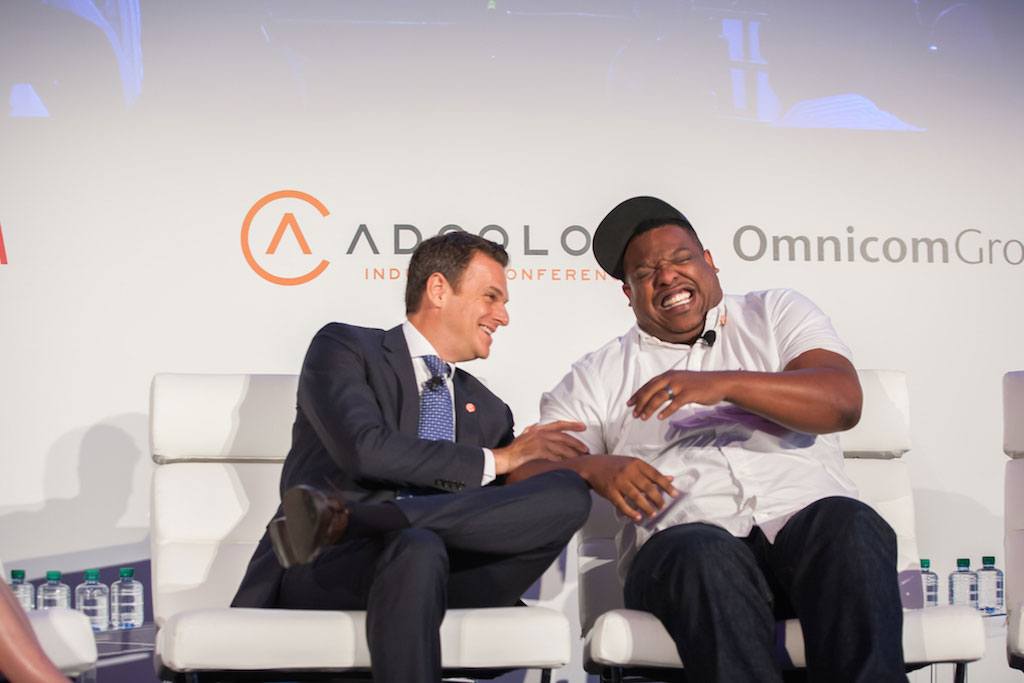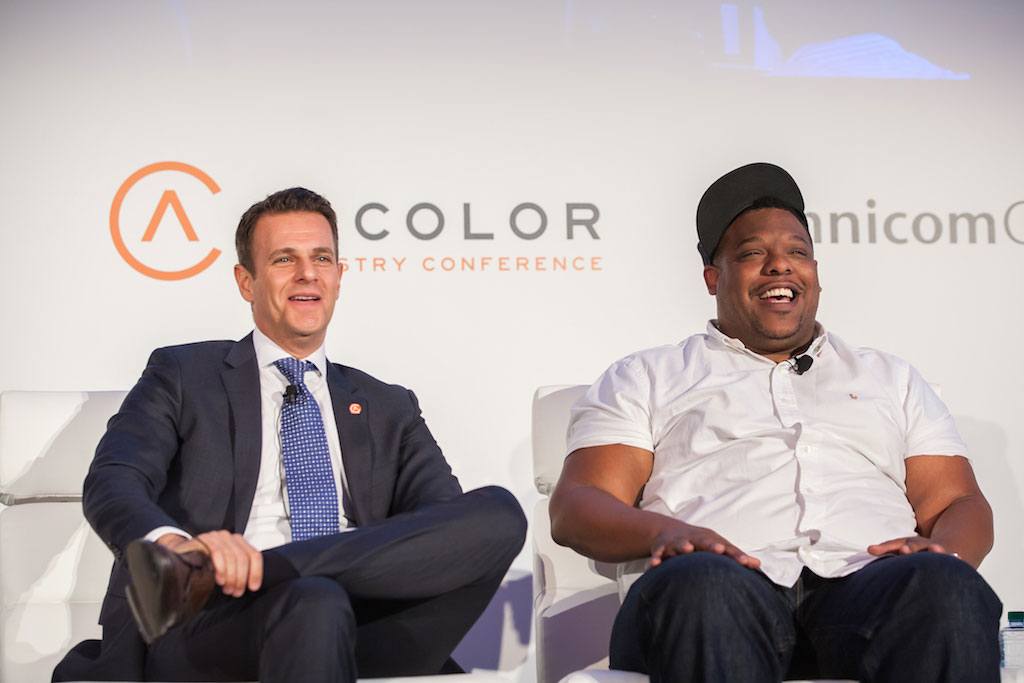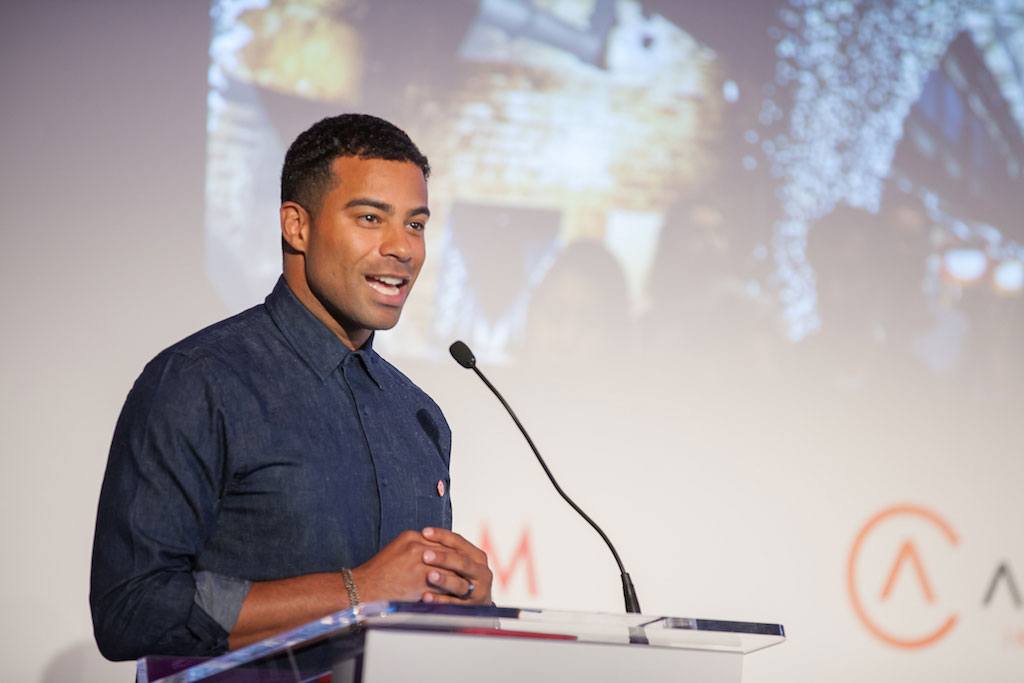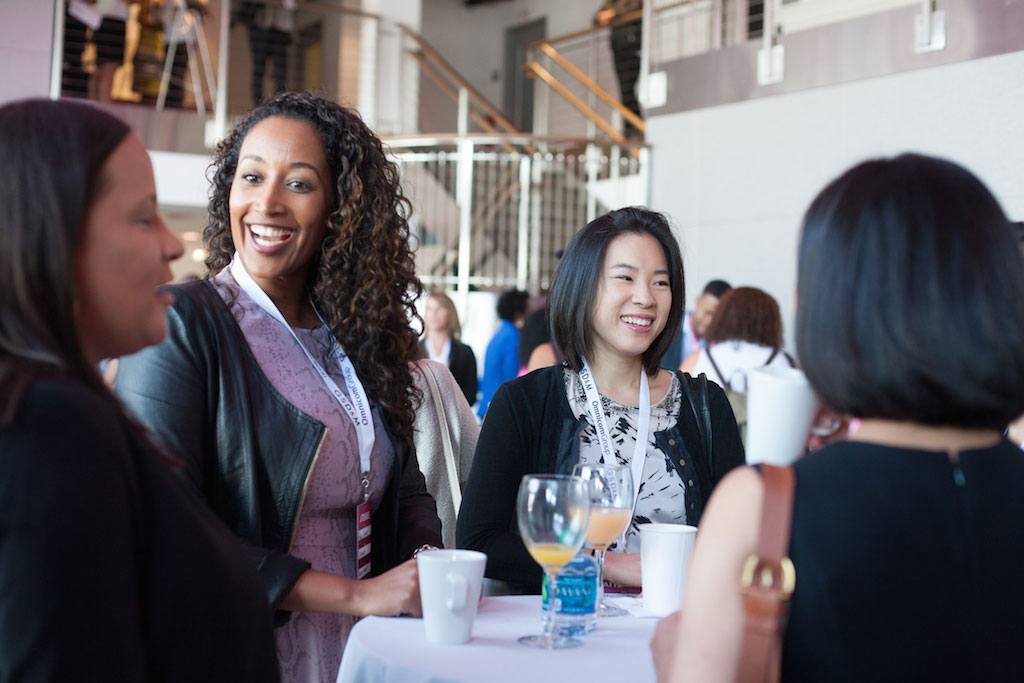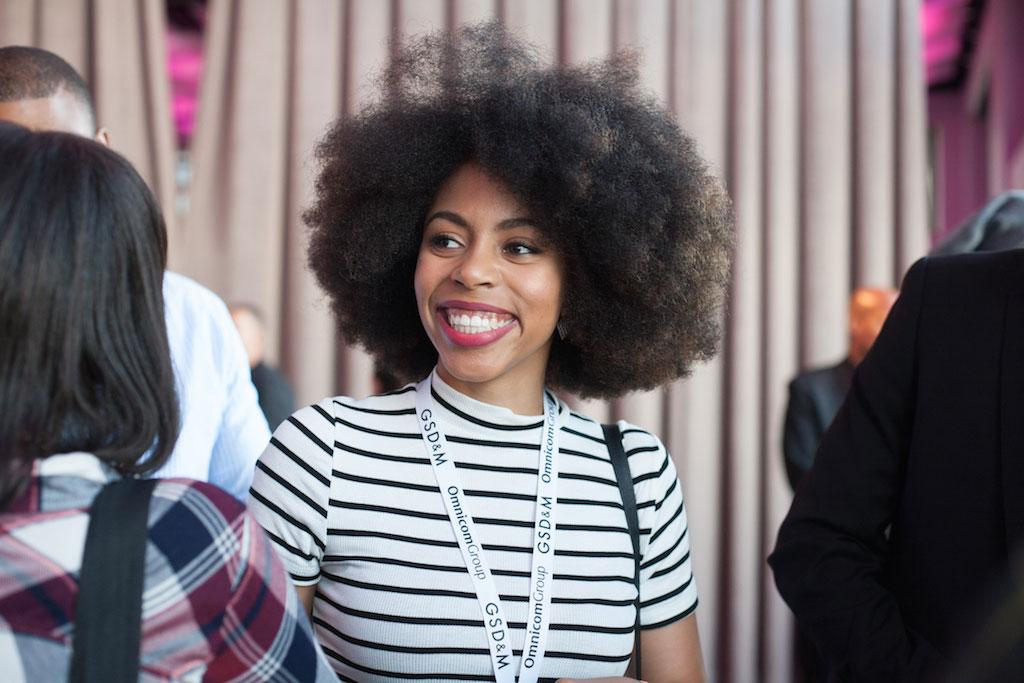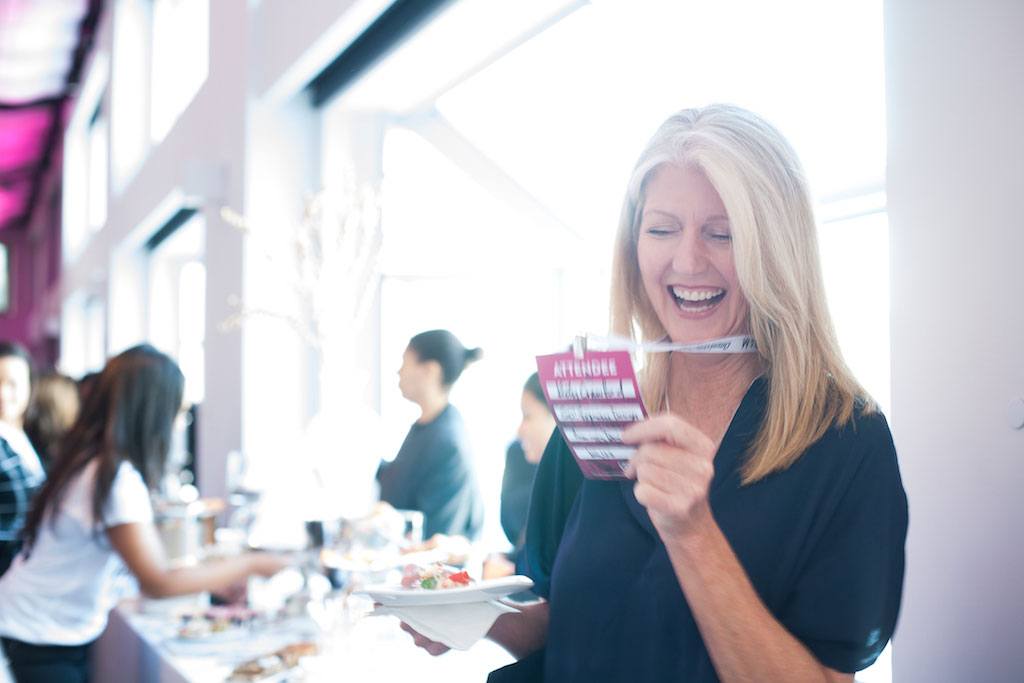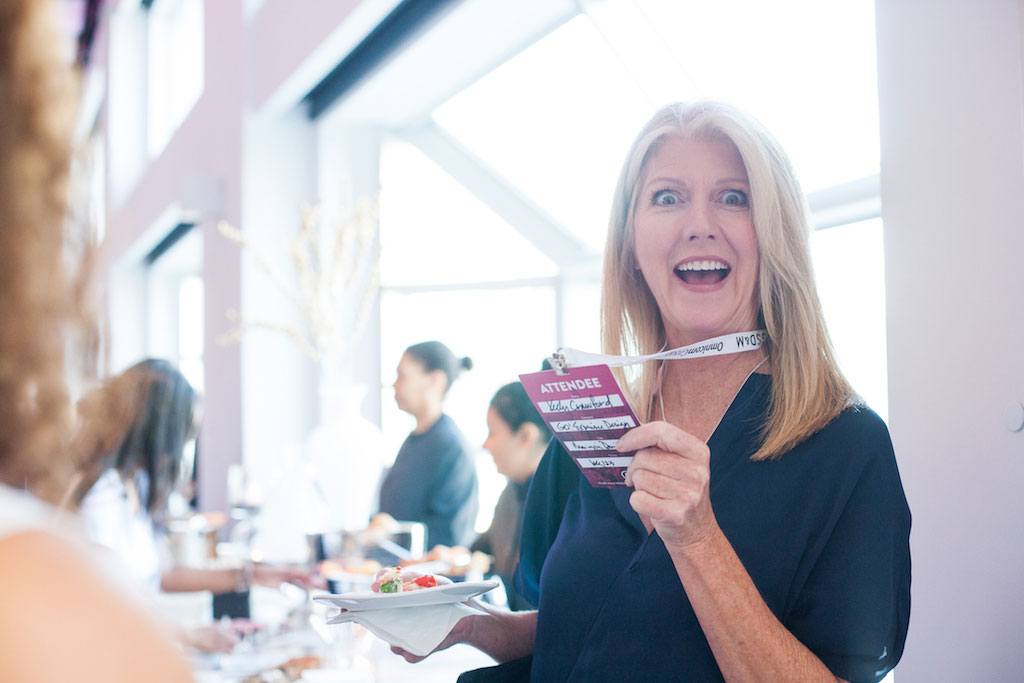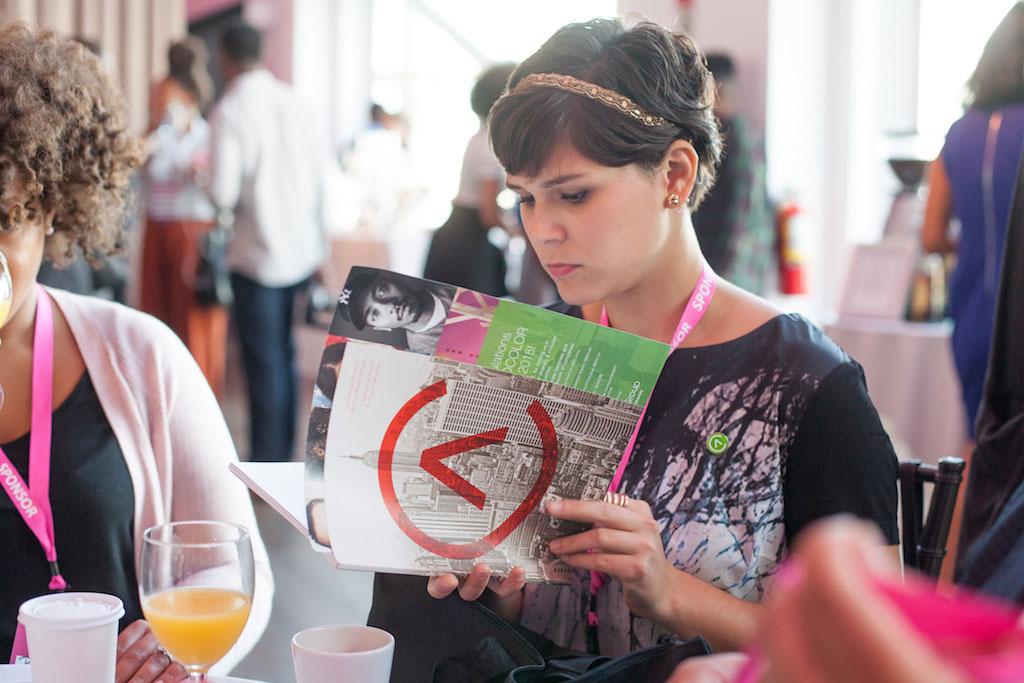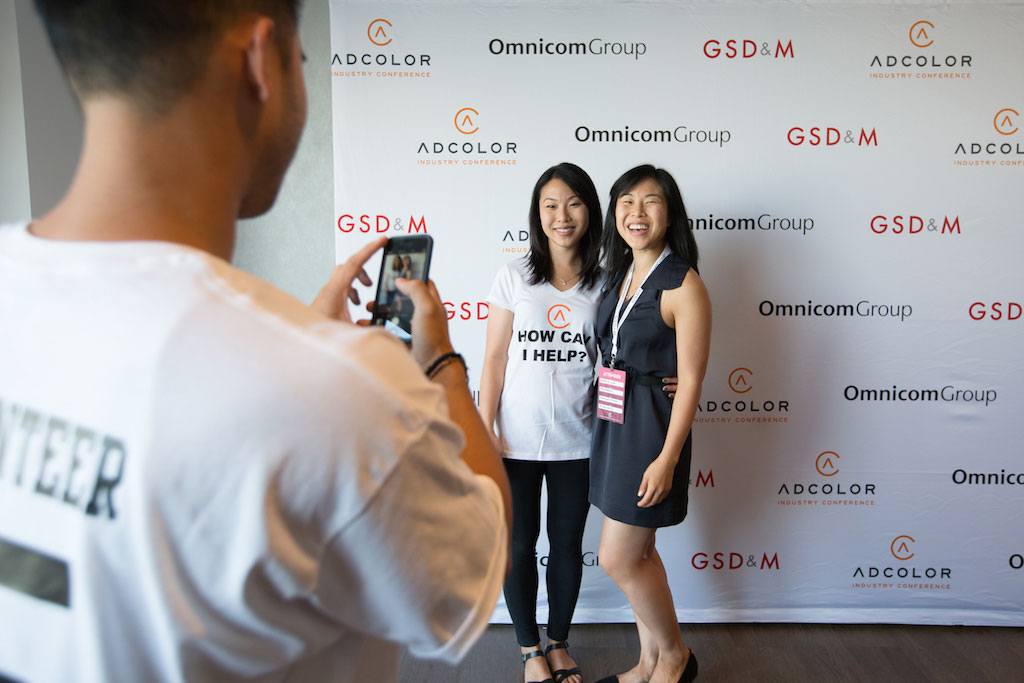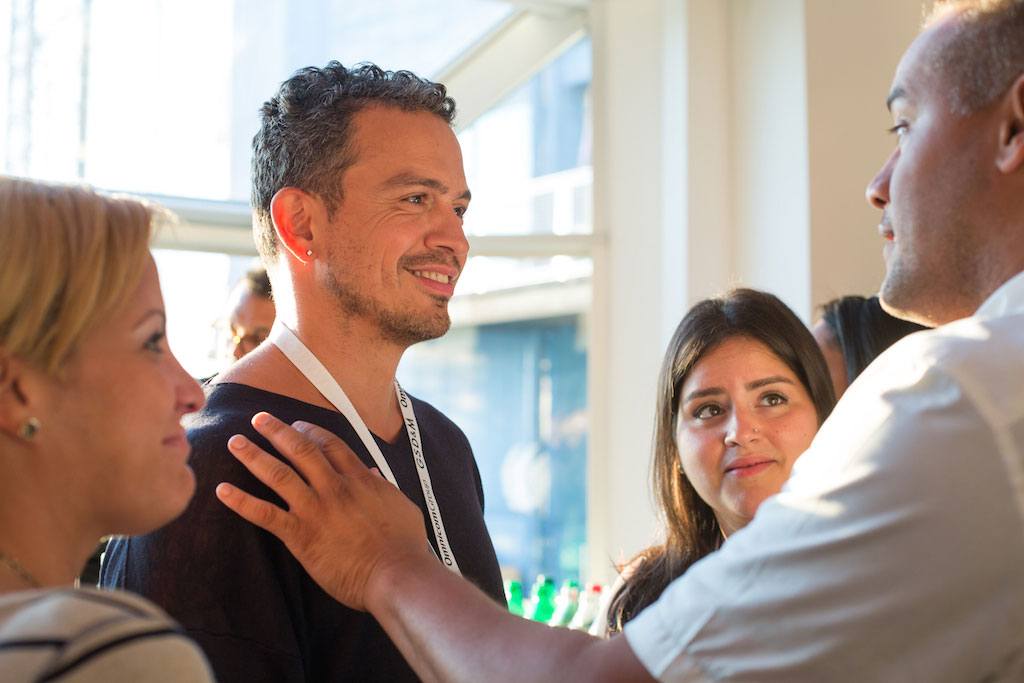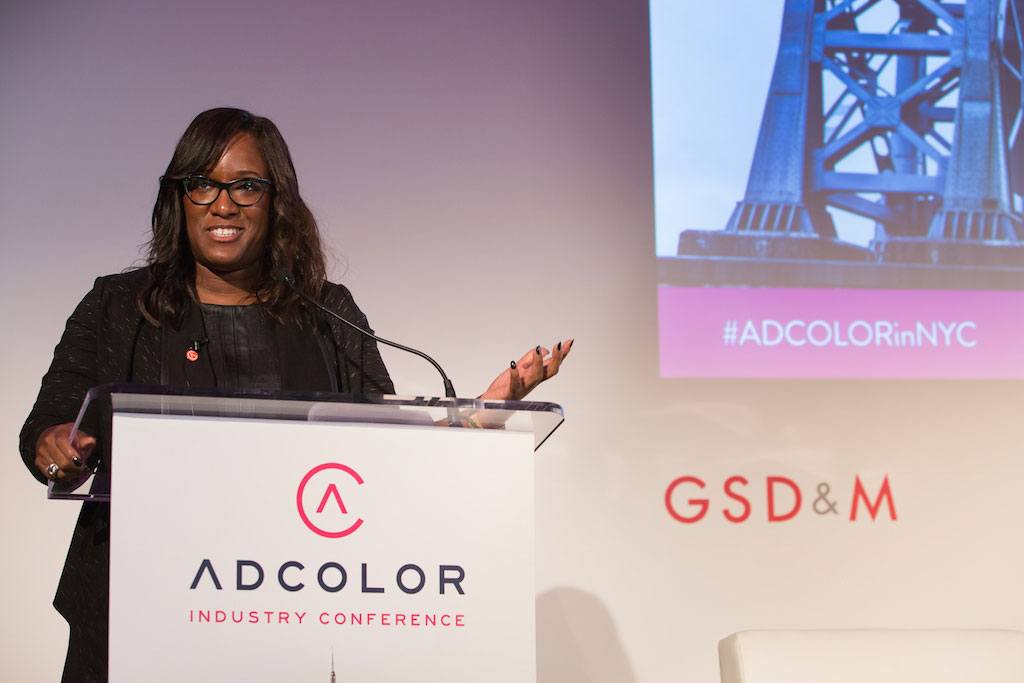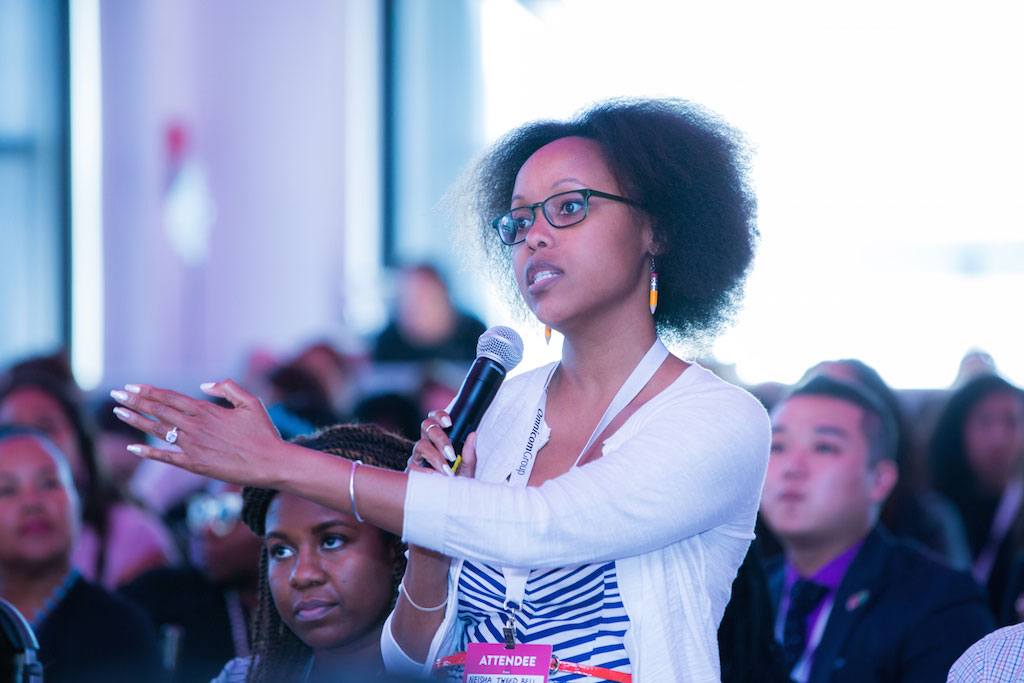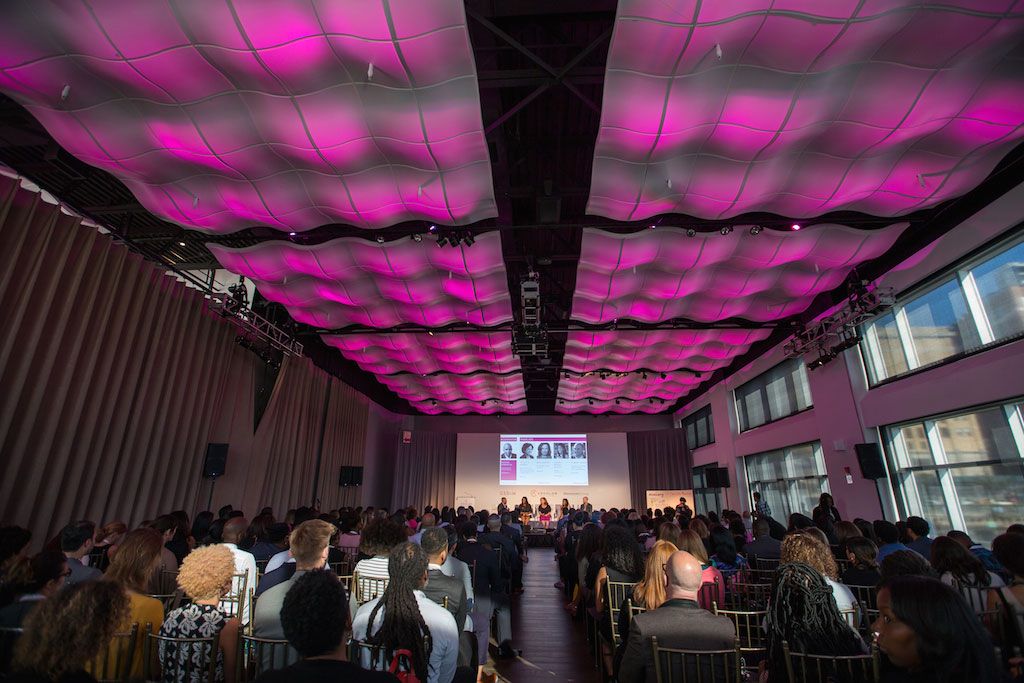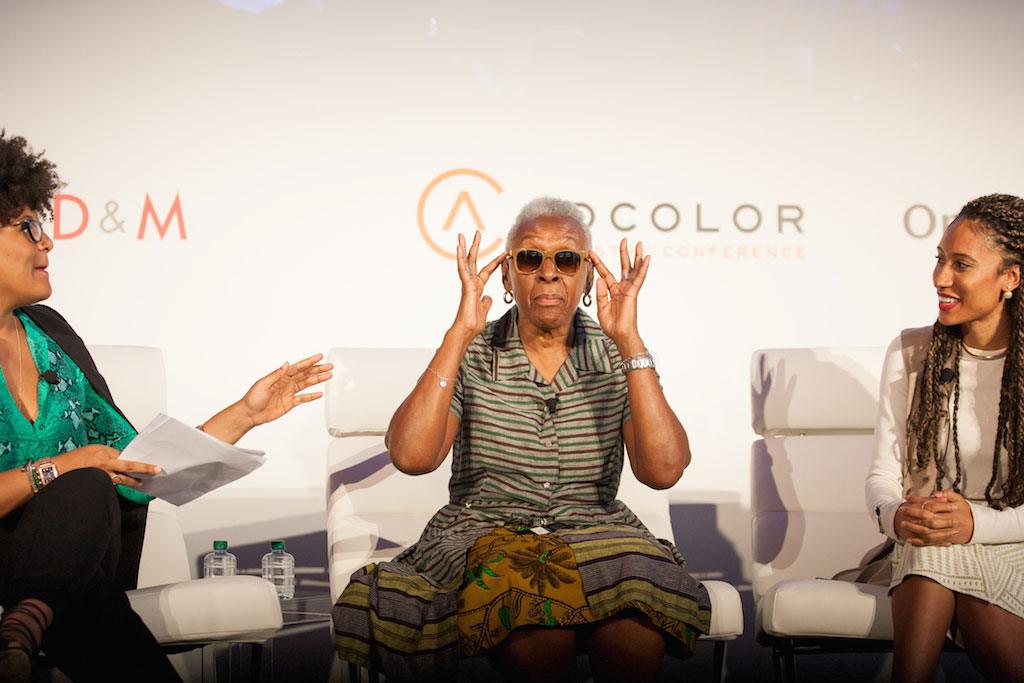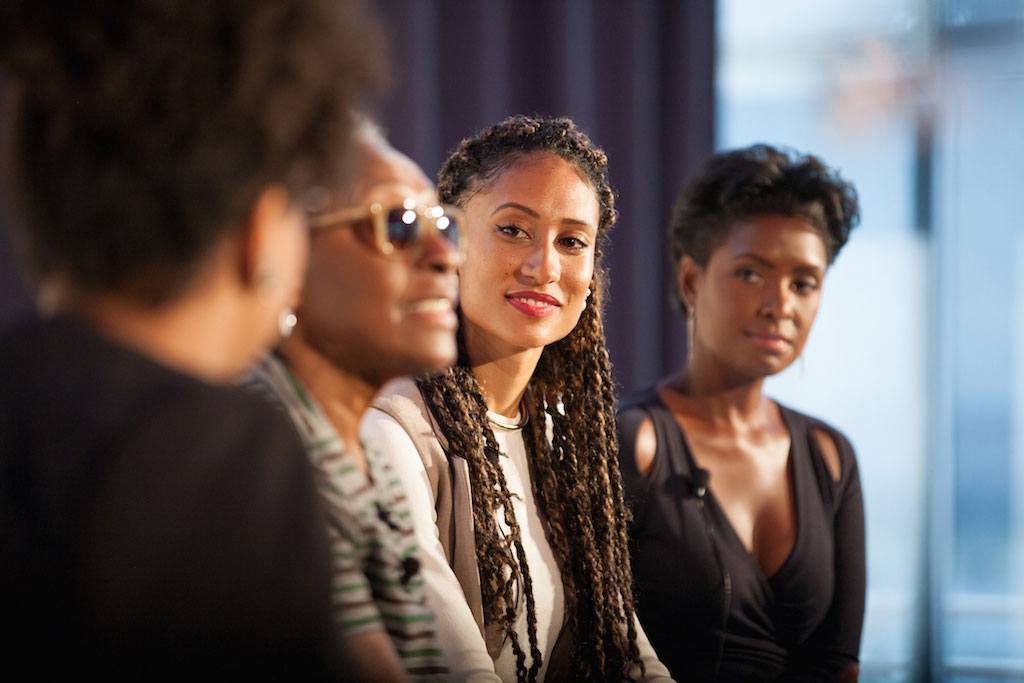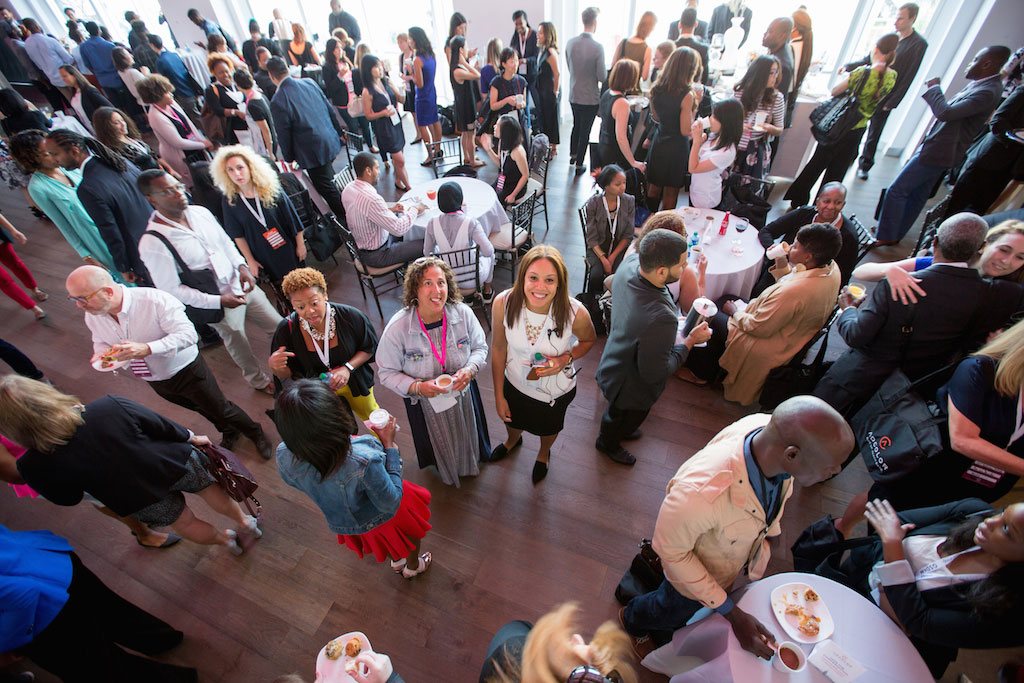 ATTEND THE CONFERENCE
REGISTER
Registrants are attendees and attendees are critical to the success of the ADCOLOR Conference & Awards. We sell tickets to a unique experience; people come for an award show but leave with a new community.
Register
BOOK
Book your hotel room and save with special rates available on an exclusive and limited basis. The conference will sell out, so make your reservations now!
BOOK
PARTNER
ADCOLOR is an organization built on the shoulders of our giving partners. To stay viable and present in our industries we must honor our existing partners and continue to seek out talent that can take us into the future. We are a clean canvas just waiting for creative talent to add color.
PARTNER