THE ADCOLOR CONFERENCE
PRESENTED BY BING AND OMNICOM GROUP
The ADCOLOR Conference is the premier diversity gathering for professionals at all levels. We are a one-day immersive event that convenes innovators, experts and thought leaders from multiple creative industries: advertising, marketing, media, entertainment, public relations and tech.
For too long we've spoken and nobody has listened.
Still, we are told to "sit down and be humble."
"It's not your time yet."
"We only hire the best."
That "it's just business," when really, it's just business as usual.
That time has passed.
Today is the day to speak our truths louder.
To raise our voices and say, "enough."
Today is the day we march ourselves out of the margins we've been forced into.
Because every one of us deserves respect.
Every one of us deserves acceptance.
And every one of us deserves to feel safe.
Together, we are united in this quest for equality.
And united, we are catalysts for a future that celebrates every one of us.
Not in spite of what makes us different but because of what makes us unique.
That future begins today.
We demand it.
Because even tomorrow is too late.
So here we are, the moment of truth.
The moment that changes everything.
Will you, the people, speak your truth?
Will you, the allies, listen and take action?
Will we, as a culture, rise to the challenge?
We have been told to sit and wait.
But we will wait no longer.
Now is the time for impact—to speak louder than intent.
The moment of silence is over.
What will you DO in this Moment of Truth?
2017 SPEAKERS
Click To Read Speaker's Bio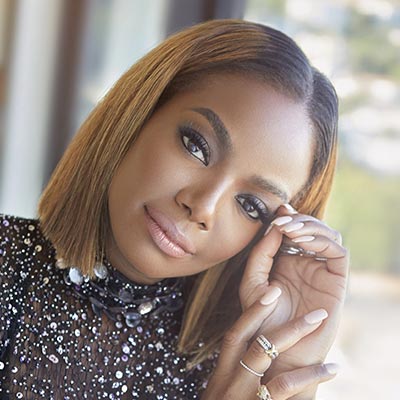 Tai Beauchamp
Tai Life Media
Award-winning media personality Tai Beauchamp is a leading expert on fashion, beauty and style. For the New Jersey native and proud alumna of Spelman College, looking and feeling your most glamorous should resonate from the inside out. The sentiment that drives the platform she has built as an internationally recognized public speaker, style authority and creative director is to empower the everyday woman to live a life filled with style and confidence. Her practical tips and charismatic delivery were first honed when she began her career at highly regarded media outlets including O, The Oprah Magazine and Seventeen. These experiences taught her early on how to tell stories that inspired her audience to think differently about themselves, leaving them feeling beautiful and celebrated.
Driving trends and elevating conversations, Tai made history as Seventeen's youngest and first African-American Beauty and Fitness Director as well as founding Fashion and Beauty Editor at O, The Oprah Magazine. Her vision has also contributed to the pages of top publications,including Harper's Bazaar, Good Housekeeping, Vibe Vixen and more.
Lending her expertise to numerous platforms, the industry veteran is a regular red carpet host for major TV networks and print media. She has appeared on NBC, E!, BET, The Chew, The Wendy Williams Show, TV One and as Style Ambassador for InStyle Magazine. Her keen eye for fashion and ability to construct looks that get noticed has led her to hosting opportunities such as for The View's "Must Have Monday" segment and TLC's "Dare to Wear". This past Fall, Tai joined the cast of GSN's latest retail show "Window Warriors" as a judge for the Shark Tank-meets-Project Runway visual merchandising competition.
As a style authority and creative consultant, Tai's innate ability to connect with a female demographic has attracted the attention of both international and national consumer brands who often rely on her expertise and influence to make a meaningful impact on their organization and audiences. She has partnered and served as a trusted expert, brand ambassador, content creator and event producer with companies such as Universal Music,Walmart, InStyle, Proctor and Gamble, Estee Lauder, and Target.
In 2015, Tai launched
TheTaiLife.com
, a curated content platform to enlighten, inspire, and empower women globally, expanding her reach beyond her personal brand. With a growing online audience of over a half a million followers, readers come to get a daily dose of style inspiration, motivation and of-the-moment tips for living fully. Tai also cofounded She Who Dares, a series of motivational engagements driven to inspire and empower women personally and professionally, and she serves on the boards of several non-profits, including Glam4Good,and The New Jersey Performing Arts Center.
Tai brings her gift of inspiration to viewers and readers alike, sharing with them her musings and style philosophies that will help them live their most fabulous lives, inside and out.Recognized for her strides and ability to connect style and power, she was named WWD's Top50 Most Influential in the Multicultural Market List for 2015 and has been featured in numerous lifestyle publications such as Complex, Bustle, Huffington Post, Life & Style and Essence Magazine.
Tai currently resides in New York City and maintains a strong connection to Los Angeles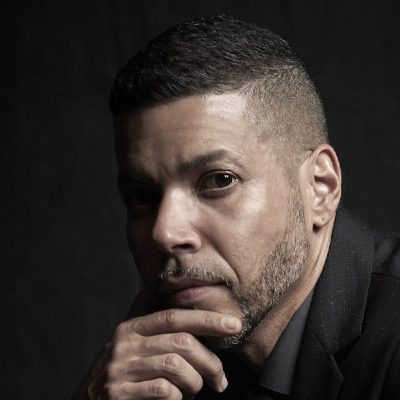 Wilson Cruz
Wilson Cruz can most recently be seen recurring in Netflix's series, THIRTEEN REASONS WHY and recurring on ABC'S drama, MISTRESSES, playing the role of 'Dante. Early in his career, Wilson won the hearts of audiences playing 'Rickie Vasquez' on MY SO CALLED LIFE. It was the first openly gay teenager role to air on network primetime television. He has continued to earn fans and critical acclaim on television, film and on stage.

Wilson's theatre accolades include his portrayal of the critically acclaimed role 'Angel' on Broadway and in the West Coast Premiere of the Pulitzer Prize and Tony Award winning musical, RENT. His portrayal earned him The Los Angeles Ovation Award and Dramalogue Award. He also starred in Tick, Tick, BOOM! at the Westport Country Playhouse, West Coast Premiere, and its Frist National Tour.

Wilson has also portrayed a long line of memorable and poignant characters on television. From one of TV's first transgender characters in the Emmy nominated episode of ALLY MCBEAL, to series regular roles on PARTY OF FIVE, RICK AND STEVE, THE HAPPIEST GAY COUPLE IN THE WORLD. Wilson recurred as 'Kenji Comez Rejon' on FOX television's ensemble drama, THE RED BAND SOCIETY, starring Oscar winner, Octavia Spencer. He has also recurred on SHAMELESS, THE WEST WING, NOAH'S ARC, PUSHING DAISIES, THE CLOSER, NCIS, AMERICAN DAD, RELATED MONK, ER, THE FINDER, and HUSTLING.

Wilson's career has equally translated to success on the big screen in both studio and independent films. His film credits include, HE'S JUST NOT THAT INTO YOU, SUPERNOVA, NIXON, THE PEOPLE I'VE SLEPT WITH, PARTY MONSTER, COFFEE DATE, JOHNS, ALL OVER ME, and METH HEAD.

On the frontlines of LGBT advocacy, Wilson Cruz recently served as the Director of Entertainment Industry Partnerships and as National Spokesperson for GLAAD, the nation's leading LGBT media advocacy organization. Wilson also wrote and is executive producing a six-­‐ part Docuseries, OUT OF THE BOX: HOW AMERICA CAME OUT ON TV.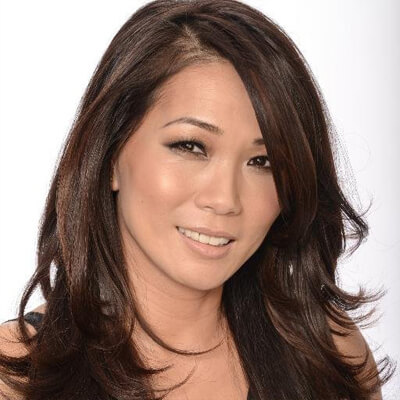 Keli Lee
ABC Studios International
Keli Lee has been named Managing Director, International Content, Platforms and Talent for ABC Studios International. Based in London, Ms. Lee leads the international division of ABC Studios, creating new opportunities for international co-productions, local original content, program formats and talent around the world.

In Ms. Lee's former role as Executive Vice President, Talent and Casting at ABC Entertainment Group (ABCEG): ABC Network and ABC Studios, a position she held for more than a decade, she oversaw all talent and casting for ABC Television Network and ABC Studios, including multiple award-winning series such as "Modern Family," "Scandal," "Grey's Anatomy," "How to Get Away with Murder," "Lost," "Desperate Housewives," "Black-ish," "Fresh Off The Boat," "Once Upon a Time," "Marvel's Agents of S.H.I.E.L.D.," "American Crime, "and "Quantico."

Under Ms. Lee's decade of leadership, ABC received a total of 30 Emmy Awards in the Outstanding Acting Categories including Viola Davis's historical Emmy Award in 2015 as the first African American actress to win Outstanding Lead Actress in a Drama and Regina King for Best Supporting Actress, Julie Bowen, Eric Stonestreet, Ty Burrell, and 159 Emmy Award nominations for actors including Kerry Washington, Sofia Vergara, and Timothy Hutton. During Ms. Lee's tenure, ABC also received 60 Golden Globe Nominations and five Golden Globe Awards in the acting categories.

Ms. Lee spearheaded ABCEG's efforts to bring greater inclusiveness to the screen, a strategy that has led to domestic ratings success as well as expanded global viewership for the company. Diverse and international talent is both a strategic priority and a personal passion for Ms. Lee. Her relentless and global search for talent led to the discovery of talent such as Bollywood sensation Priyanka Chopra, who was cast in the drama "Quantico" after Ms. Lee met her in India and brokered a talent deal with her in a competitive situation. Ms. Lee discovered Korean actress Yunjin Kim, who starred in the ABC series "Mistress" and whose character in "Lost" was created for her after Ms. Lee orchestrated a meeting with executive producer J.J. Abrams. Colombian actress Sofia Vergara was cast by Ms. Lee in several roles, ultimately starring in "Modern Family." Sara Ramirez was discovered by Ms. Lee after the Broadway show "Spamalot," and her role in "Grey's Anatomy" was created after Ms. Lee introduced Ramirez to creator, writer and Executive Producer, Shonda Rhimes.

Keli Lee's commitment to finding global talent also led her to conceptualize and create ABC Discovers, a series of landmark initiatives with a globally focused creative talent recruiting program that leverages technology to allow acting, writing and directing talent to submit their original content online. Winners of the program are offered training, mentorship, and capital in order to scale their skills. As the result of this and other efforts, Ms. Lee and her team discovered and mentored more than 500 diverse and international actors. Past program participants include 2014 Academy-Award® winning actress Lupita Nyong'o of "12 Years a Slave," 2015 Golden Globe winner Gina Rodriguez of "Jane the Virgin," Chadwick Boseman of "Marvel's Black Panther," Jesse Williams of "Grey's Anatomy," Randall Park of "Fresh Off The Boat," "Dancing with the Stars" judge Carrie Ann Inaba, and Cornelius Smith Jr., who is now a series regular on the ABC hit drama "Scandal."

Ms. Lee earned a B.A. in Philosophy from New York University and is a member of the 2014 Class of Henry Crown Fellows at The Aspen Institute. She was named one of Fast Company's "Most Creative People in Business 1000" in 2015.She is a national Board Member for Step Up, and was the 2012 recipient of the Step Up Women's Network Inspiration Award. She is also a former mentor to the Korean government's Ministry of Culture and Tourism for KOCCA and is a member of the Council of Urban Professionals, for which she received their CUP Catalyst Award in 2014.
Don Lemon
CNN
Don Lemon anchors CNN Tonight with Don Lemon airing weeknights at 10 pm. He also serves as a correspondent across CNN/U.S. programming. Based out of the network's New York bureau, Lemon joined CNN in September 2006. A news veteran of Chicago, Lemon reported from Chicago in the days leading up to the 2008 presidential election, including an interview with then-Rep. Rahm Emanuel on the day he accepted the position of Chief of Staff for President-elect Barack Obama. He also interviewed Anne Cooper, the 106-year old voter President-elect Obama highlighted in his election night acceptance speech after he had seen Lemon's intervie wwith Cooper on CNN.

Lemon has reported and anchored on-the-scene for CNN from many breaking news stories, including the Orlando shooting at Pulse Nightclub (2016), Charleston church shooting (2015), death of Freddie Gray while in police custody, the shooting of unarmed teenager Michael Brown in Ferguson, MO (2014), the George Zimmerman trial (2013), the Boston marathon bombing (2013), the Philadelphia building collapse (2013),the Sandy Hook Elementary School shooting (2012), the Colorado Theater Shooting (2012), the death of Whitney Houston, the Inaugural of the 44th President in Washington, D.C., the death of Michael Jackson (2009), Hurricane Gustav in Louisiana (2008) and the Minneapolis bridge collapse (2007).

Lemon has also anchored the network's breaking news coverage of the earthquake and tsunami in Japan, the Arab Spring,the death of Osama Bin Laden and Joplin tornado. Lemon reported for CNN's documentary Race and Rage: The Beating of Rodney King,which aired 20 years to the day of the beating. He is also known for holding politicians and public officials accountable in his "No Talking Points" segment.

Lemon joined CNN after serving as a co-anchor for the 5 p.m. newscast for NBC5 News in Chicago. He joined the station in August 2003 as an anchor and reporter after working in New York as a correspondent for NBC News, The Today Show and NBC Nightly News. In addition to his reporting in New York, Lemon worked as an anchor on Weekend Today and on MSNBC. While at NBC, Lemon covered the explosion of Space Shuttle Columbia, SARS in Canada and numerous other stories of national and global importance.

In addition to NBC5 and NBC News, Lemon has served as a weekend anchor and general assignment reporter for WCAU-TV, an NBC affiliate in Philadelphia, an anchor and investigative reporter for KTVI-TV in St. Louis and an anchor for WBRC-TV in Birmingham.He began his career at WNYW in New York City as a news assistant while still in college.

In 2009, Ebony named him as one of the Ebony Power 150: the most influential Blacks in America. He has won an Edward R. Murrow award for his coverage of the capture of the Washington, D.C. snipers. He won an Emmy for a special report on real estate in Chicagoland and various other awards for his reporting on the AIDS epidemic in Africa and Hurricane Katrina. In 2006, he won three more local Emmys for his reporting in Africa and a business feature about Craigslist, an online community.

Lemon serves as an adjunct professor at Brooklyn College, teaching and participating in curriculum designed around new media. He earned a degree in broadcast journalism from Brooklyn College and also attended Louisiana State University.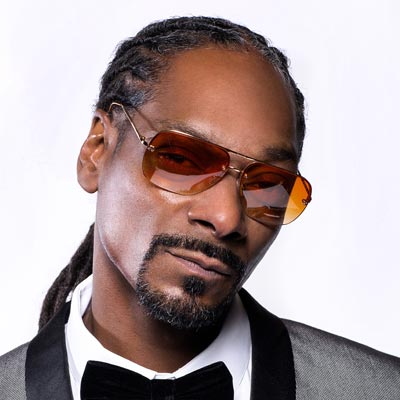 Snoop Dogg
An entertainment icon, Snoop Dogg has reigned for more than two decades as an unparalleled musical force who has raised the bar as an entertainer and globally recognized innovator. Snoop defines entertainment history. The multiple Grammy nominated artist has set records with his seminal album Doggystyle, which debuted at #1 on the Billboard 200 chart. Throughout his career, Snoop's chart-topping hits, include "Gin & Juice," "Who Am I? (What's My Name?)," "Nuthin' But A 'G' Thang," "Next Episode," "Beautiful," "Drop It Like It's Hot," "Signs," "Sensual Seduction", "I Wanna Rock" and "Young, Wild and Free". Snoop recently released his successful studio album, Neva Left.

As a trendsetter of pop culture and tech mogul, the Emmy nominated icon has multiple tv, film and content partnerships; including his popular entertainment WestFestTV channel on YouTube and with MTV, VH1, Turner Broadcasting, Apple and more. Snoop is the Co-Founder of MERRY JANE, the fastest growing media platform at the crossroads of pop culture, business, politics, health and the new generation of sophisticated cannabis culture for all.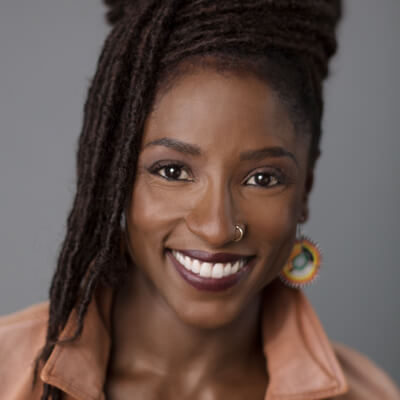 Rutina Wesley
Rutina Wesley portrays Nova Bordelon, a journalist, activist and herbal healer who, along with her two estranged siblings, has inherited the family's failing sugarcane farm, in OWN's new drama series "Queen Sugar." Wesley is well known to television audiences for her starring role as Tara Thornton in the long-running hit series "True Blood." Born in Las Vegas to Ivery Wheeler and Cassandra Wesley, both performers, Wesley earned a BFA in Theatre Performance from the University of Evansville (Indiana), and then went on to complete the four-year actor training program at The Juilliard School Drama Division in New York.Her first big break came when she was cast opposite Bill Nighy in the Broadway production of the David Hare play "The Vertical Hour," which was followed by her appearance in the Public Theater production of "In Darfur." Her first big screen appearance came next, in director Ian Rahid's dance melodrama "How She Move." Other feature film performances include The Weinstein Company's "13 Sins" and Screen Gems' "The Perfect Guy."In addition to starring in all 80 episodes of the breakout hit "True Blood," Wesley has enjoyed recurring roles on the animated series "The Cleveland Show" and the drama "Hannibal." In addition, she has guest-starred in episodes of "Numb3rs" and "Arrow."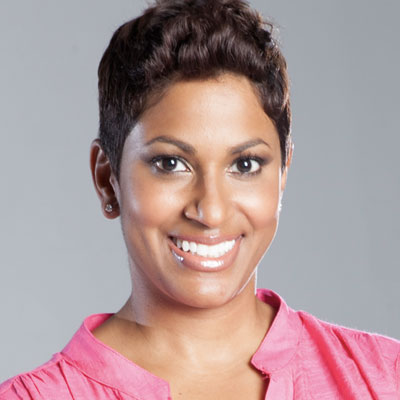 Talitha Watkins
Creative Artists Agency
Talitha Watkins is an Executive in the Lifestyle group at leading entertainment and sports agency Creative Artists Agency. Based in the Los Angeles office, Watkins helps build out the agency's multicultural business and capabilities, and creates enterprise opportunities around diverse talent. Watkins also provides insights on multicultural audiences and markets to CAA's motion picture, music, marketing, and television clients.

Watkins came to CAA after six years as Vice President of Multicultural Marketing at Universal Pictures, where she worked across all marketing divisions, including publicity, media, digital, creative, research, and partnerships, to maximize the studio's outreach efforts to African-American audiences. While at Universal, she worked on numerous films, including the multicultural blockbusters FAST & FURIOUS 6, FURIOUS 7, and the record-breaking STRAIGHT OUTTA COMPTON. She was also instrumental in supporting the success of African-American films, such as the box-office hits THE BEST MAN HOLIDAY and RIDE ALONG.

Prior to Universal Pictures, Watkins was an Assistant General Manager with Telepictures Productions, Inc. and oversaw operations, sales,and marketing for five female-focused digital properties in the Warner Bros. portfolio, including Ellentv.com, Extratv.com, and TyraShow.com, as well as worked in a development capacity for Essence.com.

She received her B.B.A. in Marketing from the Fox School of Business at Temple University.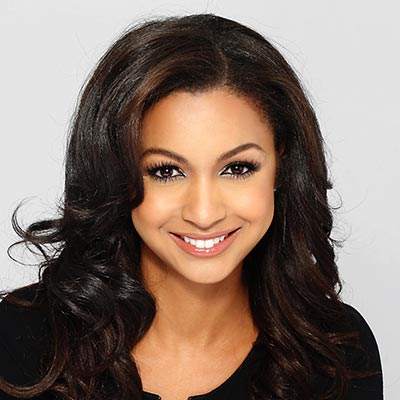 Eboni K. Williams
The Fox News
Eboni K. Williams is an attorney and a permanent co-host of Fox News Channel's The FOX News Specialists. She also co-hosts The Curtis & Eboni Show on WABC Radio in New York City. Williams previously served as a CBS News correspondent, HLN contributor and talk radio host for Los Angeles' KFI AM640. She began her professional career as a trial attorney specializing in criminal defense and family law. Williams received a B.A. in Communications and African-American Studies from the University of North Carolina at Chapel Hill and a J.D. from Loyola University New Orleans College of Law. She resides in Harlem and loves serving her community as an active member of Alpha Kappa Alpha sorority, and mentoring students on topics of college readiness and leadership development.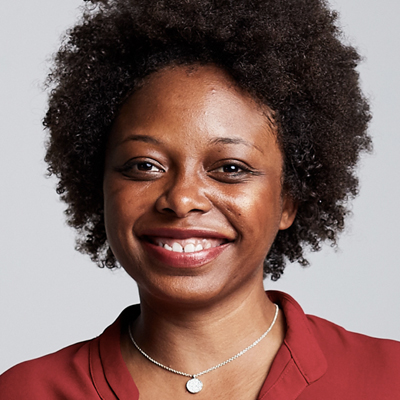 Aaliyah Williams
MACRO
Aaliyah Williams is the Vice President of Digital Content and Production at MACRO. Prior to MACRO, Aaliyah created and produced branded content for Fox Digital Studio, AOL, and independently produced "Buppies" which became BET's first original web series. She also ran the content division of Russell Simmons' YouTube channel, All Def Digital. While there, Aaliyah conceived and produced comedy, music, and pop-culture series and sketches that amassed over 54 million views and sustained 280,000 subscribers in the channel's inaugural year. Aaliyah later founded Just A Rebel, Inc., a digital production and creative strategy company. Her clients included Judy McGrath's Astronauts Wanted where she generated 1 billion impressions for Lilly Singh aka iiSuperwomanii's "A Trip To Unicorn Island" documentary feature film that is now available on YouTube Red. Most recently, Aaliyah joined the MACRO team and is excited about the premium digital slate she curated and oversees, including the buzzed about digital series GENTEFIED (created by Marvin Lemus, executive produced along with America Ferrera). At MACRO, Aaliyah focuses on nuanced storytelling that showcases multicultural talent in front of and behind the camera. She is a Film Independent Project: Involve and Sundance alum. Ms. Williams is a Harvard graduate, was raised in Arkansas and Oklahoma, and now calls Los Angeles home where she can be found hiking and running for no apparent reason.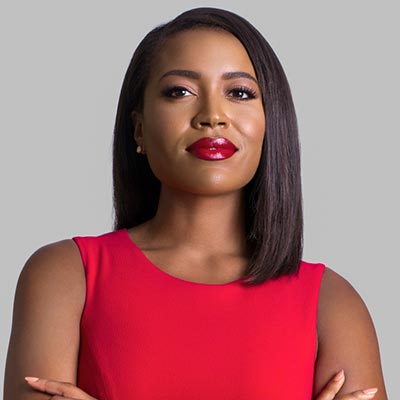 Alencia Johnson
Planned Parenthood Federation of America
Named to EBONY Magazine's "Power 100" list influential African-Americans and PRWeek's "Top 40 Under 40", Alencia Johnson is a communications and media strategist with corporate, political and non-profit experience. As Director of Constituency Communications at Planned Parenthood's national office, Alencia leads communication campaigns engaging African-American, Latino, youth, faith, and LGBTQ communities. She also serves as a spokesperson for the organization, having been seen on MSNBC, NewsOne, Huffington Post Live and more; and featured in NPR, Washington Post, ESSENCE and other publications. Prior to Planned Parenthood, Alencia served on President Obama's re-election campaign at its Chicago headquarters and began her career at GEICO's corporate headquarters.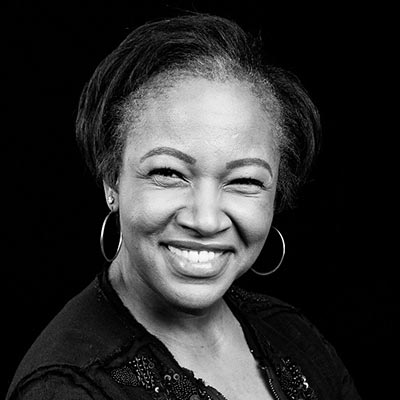 Allison Allen
OATH: A Verizon Company
Allison Allen is VP of Diversity, Inclusion & Talent Management at Oath. In this role, she leads global efforts across Oath's 50+ media and technology brands to build strong talent and organizational philosophies and culture. Allison also partners and works collaboratively across all levels of Oath's brands to guide the company's diversity and inclusion strategy, focusing on creating innovative approaches that result in an all-inclusive and diverse work environment. Her goal at Oath is to enhance the internal and external brand of the company from both the people and process perspective, as well as maintaining an exceptionally high bar for diverse talent.

Prior to Oath, Allison was Vice President, Talent & Organizational Development for AOL Inc., where she created a series of new learning programs, technical end products and organizational/project models. Before AOL, she headed up the Global Organizational Development Practice at Bloomberg LP and was Vice President in Global Talent and Leadership at Deustche Bank, where she worked with clients around a broad range of issues (e.g., strategy execution, leadership pipeline building, talent identification, change management and human capital systems). Allison began her career at Johnson & Higgins (now part of Marsh & McLennan Companies Inc.) where she focused on designing and implementing courses on insurance brokerage systems. Earlier in her career, Allison was a Manager of Learning & Organizational Development with Cushman & Wakefield, Inc.

Allison completed her degree from New York University and is currently researching Masters programs focusing on Industrial Organizational Psychology & Human Resources Management.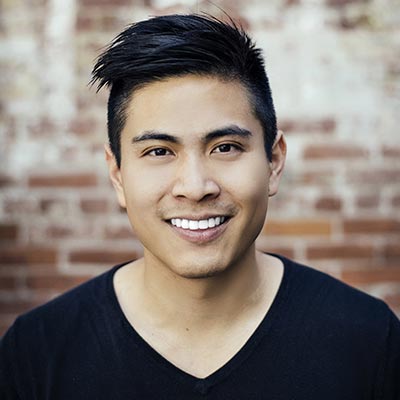 Bing Chen
Bingdom
Bing Chen is a digital media pioneer and entrepreneur, as a founding architect of the multi-billion dollar creator ecosystem at YouTube. As Global Head of Creator Development & Management, Bing was responsible for the global program strategy that engaged more than 500 million content creators worldwide, co-leading ventures such as the global expansion and evolution of the YouTube Partner Program; the company's flagship talent incubator; the launch of Watch Time (the guiding algorithm of the platform); YouTube's investment in major industry engagements like VidCon (largest online video convention), the DigiTour (largest digital star tour), and YouTube FanFest (largest fan festival); and programs to elevate YouTube's top native stars to superstardom. He began his YouTube tenure as the company's first Creator Marketing Manager and remains a trusted confidant to hundreds of creative artists around the world.

Today, Bing is Founder of Bingdom, a digital media studio and joint venture strategic consultancy with MediaLink that advises dozens of top digital media companies across four continents; as well as Co-Founder of Victorious, a premium subscription superfan platform that is $50 million venture-backed by Kleiner Perkins, Redpoint Ventures, BDMI, WME, UTA, and Lowercase Capital.

Bing graduated from the University of Pennsylvania. He extends his passion for self-expression and actualization by serving on the Board of Directors of several digital media companies as well as nonprofits like the Coalition of Asian Pacifics in Entertainment, where he is Co-Chairman. He is also a World Economic Forum Global Shaper, One Young World Ambassador, Committee of 100 Next Gen Ambassador, and member of the Streamy Awards Blue Ribbon Panel. His work has been featured in numerous global publications and he has been recognized as one of Forbes' Top 30 Under 30 Leaders, Magic Johnson's 32 Under 32, and The Hollywood Reporter's Top 35 Next Generation Leaders.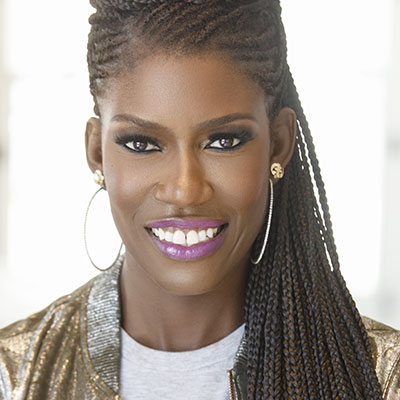 Bozoma Saint John
Uber
Bozoma Saint John is the Chief Brand Officer at Uber, where she is tasked with telling the stories of millions of Uber riders and driver partners. Over the course of her career, Bozoma "Boz" Saint John has earned a formidable reputation as a trailblazing marketing and advertising executive. Most recently, Boz was the Head of Global Consumer Marketing for Apple Music and iTunes. In the role, she spearheaded campaigns geared towards growing consumer brand recognition, loyalty and equity around the world. Boz stole the show at Apple's keynote World Wide Developers Conference when she introduced the new interface for Apple Music. Following the presentation, Buzzfeed called her the "coolest person to ever go on stage at an Apple event.

"Before Apple, Boz was head of the Music and Entertainment Marketing Group at Pepsi-Cola North America, where she drove breakthrough consumer engagement plans for brands across the soda giant's beverages portfolio by engaging tastemaker-consumers. Prior to Pepsi, Boz served as VP of Marketing for Ashley Stewart, a women's fashion brand, as well as managed accounts at advertising agencies Arnold Worldwide and Spike Lee's SpikeDDB.

Boz was born in Middletown, CT, but spent her early childhood in Nairobi Kenya, Washington DC, and Accra Ghana, before immigrating to Colorado Springs CO when she was 12 years old. She received her Bachelor's degree in English and African American Studies from Wesleyan University (at which she currently sits on the President's Advisory Council).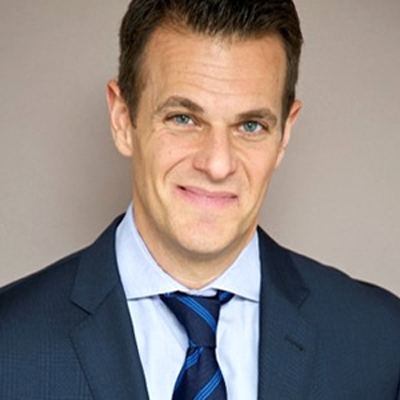 Brian Ellner
Edelman
Brian Ellner is the GM for Corporate & Public Affairs at Edelman. Brian is a strategic counselor to CCOs, CMOs and senior decision makers at global corporations, nonprofits and foundations. He's helped organizations such as Lambda Legal and the ACLU execute results-driven visibility and advocacy programs. Ellner was the lead strategist in NY's marriage equality effort, working for the Human Rights Campaign. He launched New Yorkers for Marriage Equality and a similar effort nationally. Ellner was a senior aide to Mayor Bloomberg. An attorney and native New Yorker, Ellner is a graduate of Dartmouth College and Harvard Law. Brian's pro bono work included representation of Freedom to Marry and a class of statewide plaintiffs in a challenge to New York's school financing system. He also co-authored an amicus brief in the historic Supreme Court case of Lawrence v. Texas. Brian is a 2015 recipient of The ADCOLOR® Advocate Award.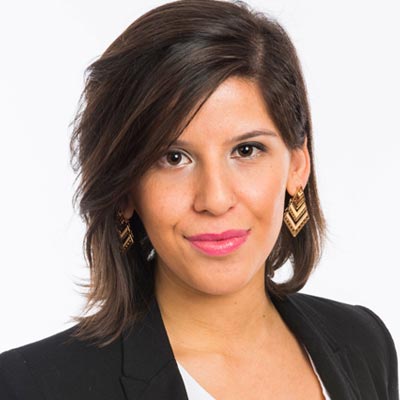 Carolina Moreno
HuffingtonPost Latino Voices
Carolina Moreno is the Latino Voices Editor at HuffPost, where she reports on Latino issues, culture and entertainment. She is especially drawn to how Latinos and other communities of color are represented in pop culture, Hollywood's lack of diversity and the nuances of intersectionality. As a Colombian immigrant, she also enjoys covering the immigrant experience in the U.S. and she feels passionate about showing the beauty and resilience of the Latino community. In 2016, she was nominated for an NAHJ Journalism Award from the National Association of Hispanic Journalists for "Latinos Break The Mold,"a multimedia photo project on Latino identity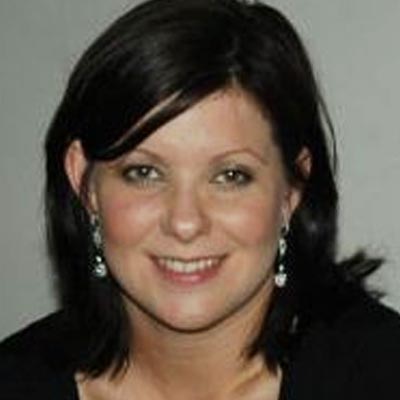 Caroline Bergin
Twitter
Caroline joined Twitter in 2013 to lead Learning and Development for the EMEA and APAC regions. Earlier this year she moved to San Francisco to become Global Head of Learning and Org Development. In this role, she is responsible for the design and build of programs that fuel growth and talent development at all levels, for twitter employees around the world.

Caroline brings 20+ years experience working in the 'learning and talent' space across multiple industries. Prior to joining Twitter, Caroline was Director of Learning at ServiceSource, and has previously worked for ILCU, Intel and Eurocommerce in Ireland before moving with her family to the Bay Area.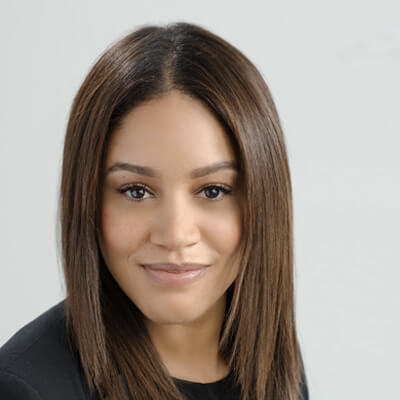 Christena J. Pyle
ADCOLOR
Christena J. Pyle currently serves as Director of Diversity & Inclusion at Omnicom Group and Director of ADCOLOR. In these roles she is responsible for executing an Omnicom-wide inclusion strategy focused on the recruitment, advancement and retention of diverse talent. She serves as a cross-network liaison aligning the strategy with each company's business objectives. Christena launched her career in advertising as an account manager on IBM at Ogilvy New York, before transitioning to Wieden + Kennedy where she produced award-winning campaigns for multinational clients including Nike, ESPN and Heineken. In 2012, she helped build Wieden + Kennedy's mobile capability by partnering with ADCOLOR to develop their first-ever mobile app. In addition to her roles with Omnicom and ADCOLOR, Christena serves on judging panels for the American Advertising Federation (AAF) Mosaic Awards, AAF Most Promising Minority Student Program and on ADCOLOR's Advisory Board. She is currently a member of the 4A's Multicultural Advertising Intern Program (MAIP) Alumni Board after serving as President from 2013–2015. In 2011, Christena was named one of NV Magazine's 2011 Movers & Shakers. In 2012, ADCOLOR presented her with their Unsung Hero Award. Additionally, in 2014, she was recognized with the JWT Innovator of Change Award. Prior to her advertising career, Christena was a cast member on MTV's Road Rules, where she went on to win the Real World vs. Road Rules Challenge. She holds degrees in both aviation flight science and communications and now resides in Brooklyn, New York.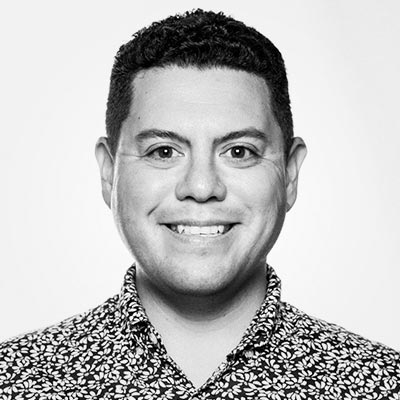 Curtis M. Wong
HuffPost Queer Voices
Curtis M. Wong is the Queer Voices Senior Editor, where he reports and edits breaking news, politics and entertainment impacting the LGBTQ community. He's particularly interested in queer representation in popular culture and the arts. He's passionate about the outdoors, international affairs and Instagram, and is HuffPost's resident Broadway enthusiast and Madonna expert. Prior to his stint at HuffPost, he was a Staff Writer at The Prague Post in the Czech Republic, and has written for Billboard, Passport Magazine and The Hartford Courant, among other publications.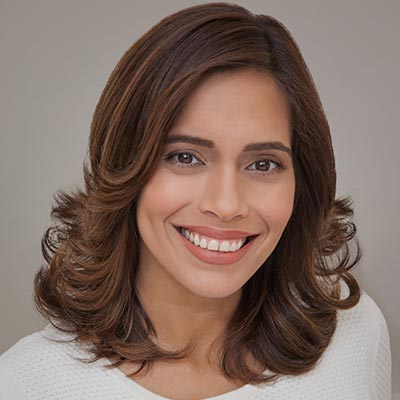 Daisy M. Auger-Domínguez
Viacom
Daisy Auger-Dominguez is a multi-industry global leader with proven success leading enterprise human capital transformations through people, culture and social impact practices. As Senior Vice President of Talent Acquisition at Viacom, she leads the strategic development and operational execution of talent acquisition across global properties, inclusive of workforce diversity, next generation talent, market intelligence and analytics, and internal mobility. Prior to this role, she led Diversity Staffing and Diversity and Inclusion Strategies at Google and the Alphabet companies.

Formerly, Daisy was Vice President, Talent Acquisition, Diversity and Inclusion at the Disney ABC Television Group; Managing Director of Executive Search Initiatives at Time Warner; and held roles as a credit risk analyst, Manager, Corporate Social Responsibility and Vice, President of Diversity and Inclusion at Moody's Corporation. A frequent public speaker and advisor to several service and professional organizations, she has been recognized by Latino Justice as a Latina Trailblazer in Corporate America and the New York City Council for her community involvement. Daisy serves on the board of directors of the Council of Urban Professionals.

An alum of the Coro Fellows Program, Daisy holds a B.A. from Bucknell University and an M.P.A. from the Robert F. Wagner Graduate School of Public Service at NYU.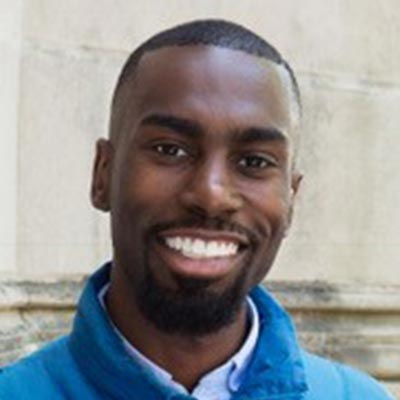 DeRay Mckesson
Pod Save the People
DeRay Mckesson is a civil rights activist focused primarily on issues of innovation, equity and justice. Born and raised in Baltimore, Maryland, he graduated from Bowdoin College and holds an honorary doctorate from The New School. DeRay has advocated for issues related to children, youth, and families since he was a teen. As a leading voice in the Black Lives Matter Movement and the co-founder of Campaign Zero and OurStates.org, DeRay has worked to connect individuals with knowledge and tools, and provide citizens and policy makers with commonsense policies to ensure equity.

Spurred by the death of Mike Brown and the subsequent protests in Ferguson, Missouri, DeRay has become a key voice in the effort to confront the systems and structures that have led to the mass incarceration and police killings of black and other minority populations. He is also the host of Pod Save The People, a weekly podcast focused on activism and social justice. DeRay was named as one of the World's Greatest Leaders by Fortune Magazine in 2015 and as one of the 30 Most Important People On The Internet by Time Magazine in 2016.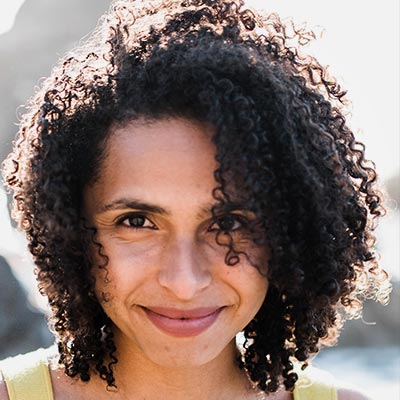 Dominique Mungin
Google
Dominique Mungin is a Culture and Diversity Learning Specialist at Google. In her role she has worked on the creation of a series of virtual reality documentaries that explore topics of racial identity and inclusion, created global learning initiatives that focus on inclusion and designed multi-cultural coaching programs. Through her work Dominique strives to create inclusive, empathetic, and compassionate conversations and work spaces. Out side of work, Dominique serves on the Bay Area board of Generation Citizen, a non-profit that aims to create an engaged citizenry through action based civics education.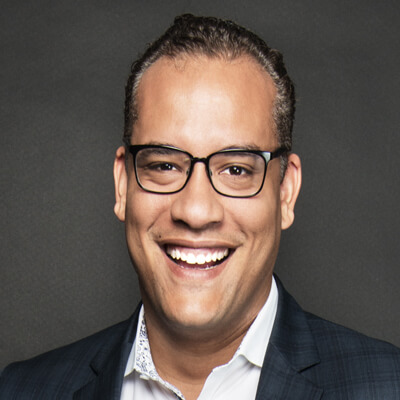 Doug Melville
TBWA Worldwide, North America
Doug leads the D&I efforts across the US TBWA offices. Since assuming the role in 2012, TBWA has spent >$150mm with Multicultural + Women owned creative businesses, increased workforce diversity efforts, and created a cultural commitment to more inclusion. He's presented 3 TEDx talks on the topic.
Prior to TBWA, Doug was Founder/CEO of the e-commerce company
RedCarpets.com
. Previously, Doug worked alongside Earvin "Magic" Johnson as President of his ad agency, and VP of his biz dev/marketing team.
In his past lives Doug was a competitive cheerleader at his alma mater SyracuseU., drove the Oscar Mayer Wienermobile across 48 states, and was a tour manager on the Britney Spears "hit me baby....one more time tour".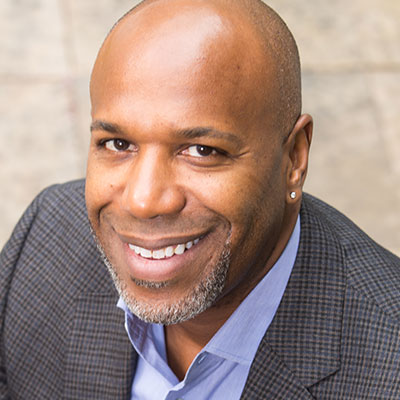 Glenn Singleton
Pacific Educational Group
Glenn Eric Singleton has devoted over thirty years to constructing racial equity worldwide and developing leaders to do the same. He is the author of Courageous Conversations About Race books (©2006, ©2012, ©2016), creator of a protocol for sustained, deep interracial dialogue, and facilitator of Beyond Diversity™, the curriculum that has taught hundreds of thousands of people how to effectively talk about race and address racial disparities. As Founder and President of Pacific Educational Group, Inc. (PEG), Singleton has created an agency that has developed racially conscious leaders in a variety of sectors: education, government, business, law enforcement, and community organizing among them. The work has been transformative and far-reaching.

In September 2015, The United States Embassy selected PEG to guide law enforcement leaders throughout Western Australia. In March 2016, Singleton launched the first Institute for Courageous Conversation – in Auckland, New Zealand. Singleton's passion for equity flows to and through his civic life as well. He is the founder of the Foundation for a College Education of East Palo Alto, California, an agency responsible for the collegiate admission and graduation of hundreds of students. In 2017, he founded the Courageous Conversation Global Foundation and serves as chairperson of its board of directors. Accolades for his work include The 100 Black Men of the Bay Area Community Service Award in 2015 and The Eugene T. Carothers Human Relations Award in 2003. Singleton earned his B.A. from the University of Pennsylvania and his M.A. from Stanford University. He is a member of Phi Beta Sigma Fraternity and currently resides in San Francisco, California.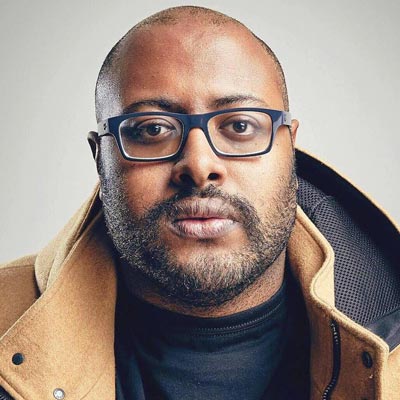 Ira Madison III
The Daily Beast
Ira Madison III is a culture writer at The Daily Beast who has also appeared in GQ, CR Fashion Book, Vulture, MTV News and BuzzFeed. Nylon named him to its 2016 list of the "The 25 Best Things We Read Online In 2016," calling his essay on Donald Trump's political rise "a fascinating look at the culturally sanctioned making of a monster." In addition to The Culture of Proximity, he has also appeared in Celebrity Feuds on Reelz.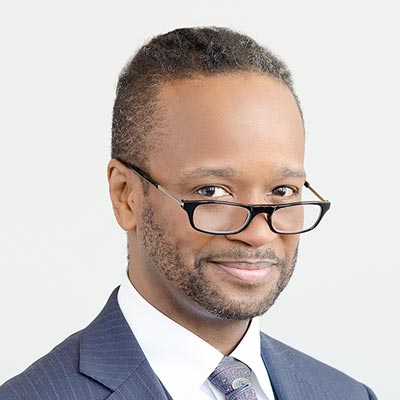 JD Michaels
BBDO New York
JD Michaels serves a dual role at BBDO New York; as EVP Director of Creative Engineering, he extends BBDO's creative ideas with new technologies, traditional craft, and partnerships with innovators in science, art, and theatre. As EVP Director of Diversity, JD works with his partner Karla Mayers to embolden agency identity, engage in community outreach, and service client priorities regarding culture and inclusion. Having focused BBDO's definition of diversity toward the dignity of each individual, JD has created classes and events for the agency which reflect the wide range of passions, choices, and experiences BBDO New York represents. After hours, JD is learning to play the banjo and mandolin, to the delight (and the sometimes-not-so-much delight) of his wife and daughter.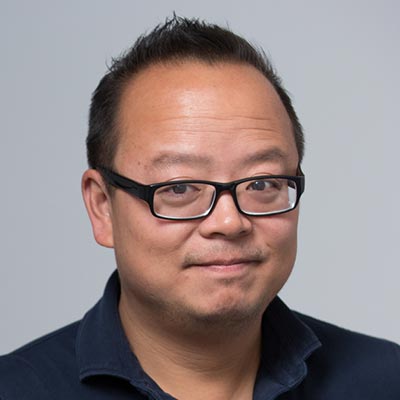 Jeff Yang
sparks & honey
Jeff Yang is sparks & honey's Vice President of Cultural Strategy, leading the agency's strategy team on the West Coast. Prior to joining S&H, he was Senior Vice President and Global Knowledge Lead for consumer technology and digital media at The Futures Company, a subsidiary of WPP, and before that, Vice President and principal global strategist at Iconoculture, where he directed the company's research activities in Greater China, Japan and Korea.

Yang can be read regularly as a featured contributor at CNN.com and Quartz, the business publication of the Atlantic, and is a frequently heard voice on NPR. He has authored and edited a number of bestselling books, including Eastern Standard Time; I Am Jackie Chan: My Life in Action (the international action hero's official autobiography); Once Upon a Time in China; and the graphic novel collections, Secret Identities, Shattered, and most recently, New Frontiers, published in August 2017.

Yang's older son, Hudson Yang, is the star of the groundbreaking ABC TV series Fresh Off the Boat, which is headed into its fourth season. He can be found on Twitter at @originalspin.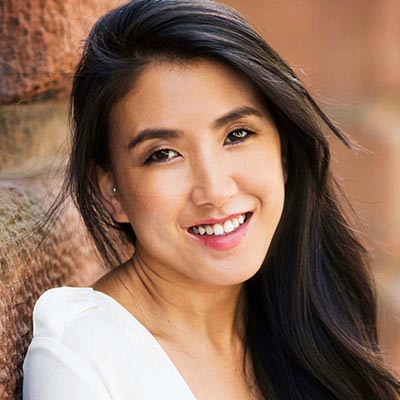 Jessica Prois
HuffPost Asian Voices
Jessi Prois is the executive editor of Huffington Post Asian Voices. She leads editorial content focused on making Asian-American issues mainstream, busting stereotypes and celebrating the vast ethnic diversity of Asians in the U.S. Asian Voices stories have affected legislation, and the section's accompanying Brazen Asians Facebook page has proven to be one the fastest growing at HuffPost. Previously, Jessi worked for NPR and Observer Media Group. She is also a tutor for City Soccer mentoring group in New York.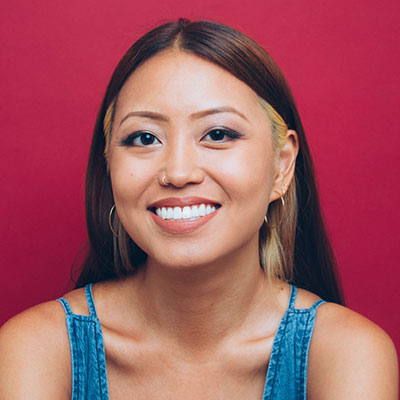 Jezzika Chung
TBWA\Media Arts Lab
Jezzika Chung's career in advertising has been as colorful as her collection of vintage clothing. After being chosen as one of 40 college seniors across the nation to take part in the AAF Most Promising Multicultural Students program in 2013, she interned as a strategist at Leo Burnett as part of the 4A's MAIP Program. She was then chosen as one of 26 Adcolor Futures to participate in its career-shifting program in Los Angeles.

In 2013, she began working at Apple's exclusive ad agency Media Arts Lab in the account management department. After launching a behemoth of a project on apple.com celebrating 30 years of Mac, she worked across U.S. and global campaigns for iPad Pro, the launch of iPhone 6, MacBook, and various other Apple products. She's worked with over 20 markets around the world to launch TV, print, outdoor, and digital ads.

After a series of fortunate events that involved a "Shot on iPhone" Beyoncé music video remake, Jezzika worked her way into the creative department as a copywriter. Since her transition, she's worked on the Cannes Grand Prix-winning Shot on iPhone campaign, including the "Human Family" film that premiered during the opening ceremony of the 2016 Summer Olympics. She then went on to launch a witty iPad Pro campaign and a collection of dynamic films for Apple Watch.

Jezzika is committed to promoting diversity and inclusion in advertising and media, planning cultural events at both Media Arts Lab and TBWAChiat Day throughout the year. She also leads a triple life as a hip hop dancer and Korean BBQ connoisseur.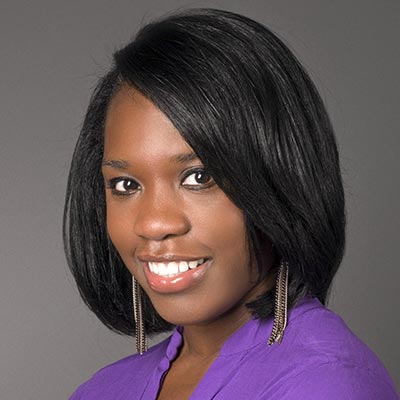 Keesha Jean-Baptiste
4A's
In just over two short years at independent advertising agency Wieden+Kennedy, Keesha Jean-Baptiste was named Director of Human Resources for the shop's flagship office in Portland, Oregon. And for good reason: Keesha has a history of hiring, developing and sustaining top performing talent and leadership teams, and spearheading change to better support business effectiveness, all the while maintaining a strong company culture. With nearly 600 employees nestled in the sometimes wet, always beautiful city of Portland, Oregon, today she leads a team responsible for creating programs that appeal to the passions and talents of creatively minded people, cultivating W+K's sometimes-chaotic ethos, developing a culture of inclusion and maintaining HR operations. Keesha began her career at W+K Portland in 2011 as a Digital Recruiter, where she was responsible for hiring across several critical growth areas of the agency's business, including Technology, Digital Strategy and Digital Production. In this role, she not only brought key talent and passionate people to the W+K team, but her leadership and strategic thinking helped redefine and restructure departments to better meet the changing needs of the marketplace. Prior to W+K, Keesha launched and grew in her career at the New York office for Digitas. She served as Group Director of Human Resources, overseeing HR operations across two locations and helping to create a productive team-oriented culture from top-level management through front-line staff. In this role, she shaped and enhanced the entire employee experience, including on-boarding, development, career pathing, coaching and retention. In her 10-year tenure at Digitas, Keesha also served as Director of Talent Operations, Associate Director of Marketing and several other positions that poised her for these senior roles. She managed initiatives that improved performance, retention, morale, diversity and positioned the agency as a sought-after, career-minded employer. Additionally, in 2005, she took a short-term break from Digitas to serve as Business Development Director with Essence magazine, honing knowledge and experience in client relations, account management, and the overall marketing landscape—no doubt serving her well in her latter HR and recruiting roles. Keesha holds an M.A. in Integrated Marketing Communications from Emerson College and a B.S. in Mass Communication, Corporate and Electronic Media Production from James Madison University. She and her husband, Yves, have two kids: a 7-year old daughter named Amel, nearly 1-year old son named Xavier and a miniature Schnauzer named Bingo. They are all enjoyed life in the Pacific Northwest. Keesha loves yoga, listening to music and hanging out in her home with her family.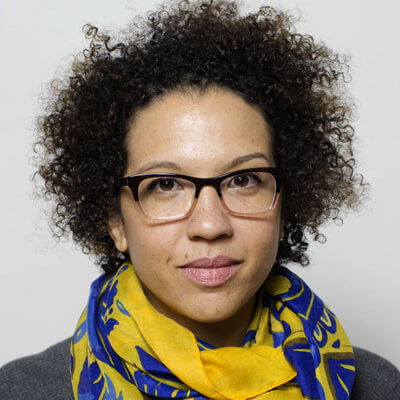 Kendra Clarke
sparks & honey
Kendra focuses on marrying data with organization and brand strategy. She spent her mid-teens completing her undergraduate studies in Political Science and Theatre. As a 17-year-old with a Bachelor's degree, she spent a year studying studio art and playing rugby (mostly because her ex-girlfriend told her that she couldn't). At 18 she started a Political Science Ph.D. program, only to decide two years later that she wanted to leave academia and change the way people think about data and information. Oddly enough, she uses everything she studied on a daily basis.

Kendra has now spent a decade working for marketing and consulting firms,as well as on a few product/startup projects. She occasionally lectures on turning raw data into usable (and useful) insights, finding metrics and indicators that can be used to guide bespoke strategic foci, and data-driven storytelling. Kendra is passionate about experience design,information design, and using data to inspire empathy.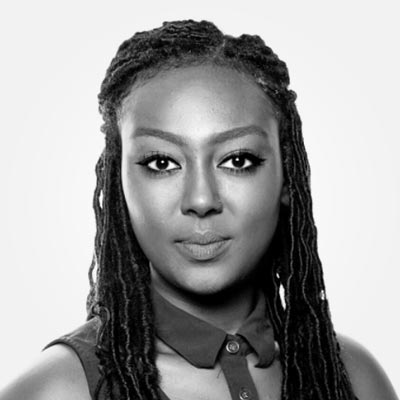 Lilly Workneh
HuffPost Black Voices
Lilly Workneh is the Black Voices Senior Editor at HuffPost where she explores issues that reflect and affect the black community. She oversees Black Voices' editorial and social coverage, which touch on topics relevant to communities of color, and helps produce stories that unpack the reality of race in America, shed a light on the state of black lives and highlight those who, in spite of the hurdles placed before them, exhibit excellence.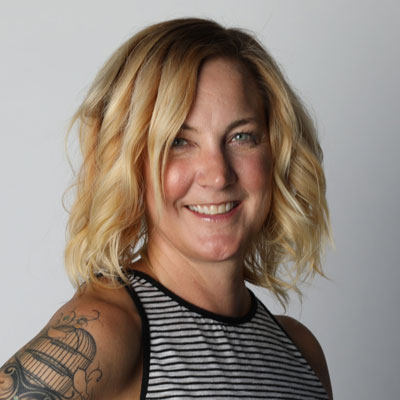 Linda Waste
Apple
Linda joined Apple in 2013 to build and run the recruiting team that supports Marketing Communications. Earlier this year she transitioned into a newly created role, Manager of Emerging Talent Programs. In this role, she is responsible for designing and executing programs that help grow and develop the next generation of diverse talent.

Prior to joining Apple, Linda was SVP Director of Talent at DDB Chicago and served in the same capacity at Energy BBDO. At both agencies, she was responsible for all aspects of talent management including recruiting, performance management, and staffing. Linda's first agency was Euro RSCG where she worked on the Business Development team. She went on to become their Creative Resource Manager and Creative Recruiter.

Linda started her creative career as a designer at a small studio in Chicago, her beloved, and much missed hometown. She now resides in Los Gatos, California.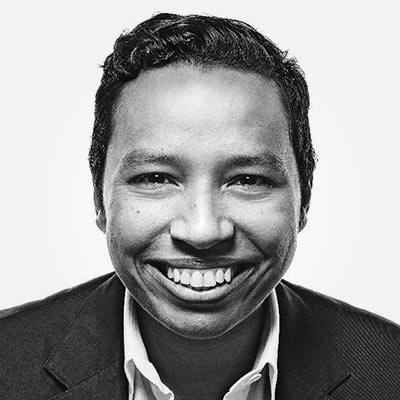 Lydia Polgreen
HuffPost
Lydia Polgreen is Editor in Chief of the Huffington Post. She was named to that post in December 2016 after spending nearly 15 years at the New York Times, where she led an initiative to expand its audience outside the United States, with an initial focus on Latin America. Previously, Lydia was Deputy International Editor, the South Africa bureau chief, a correspondent for the New Delhi bureau and chief of the West Africa bureau. Before joining The Times, Lydia was a reporter in Florida and New York state. She began her career as assistant editor and business manager for The Washington (D.C.) Monthly. Lydia was a 2006 recipient of the George Polk Award for foreign reporting, in recognition of her travels deep into the war-torn western regions of Sudan to report on the carnage in Darfur. She received the 2008 Livingston Award for international reporting, for her series, "The Spoils", an account of how mineral wealth has brought misery and exploitation to much of Africa. In 2007, she was named a Young Global Leader by the World Economic Forum.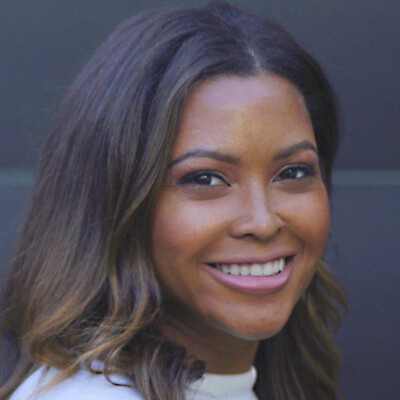 Maya Peterson
Viacom
Maya is Director of Creative Strategy at Viacom Velocity's Culture and Creative Insights Group. This team's insights on cultural trends and fans' relationships to them help shape digital, social and linear content for Viacom's advertising partners. Maya is the supervising producer of The Culture of Proximity, the first of a series of thought-leadership based documentaries.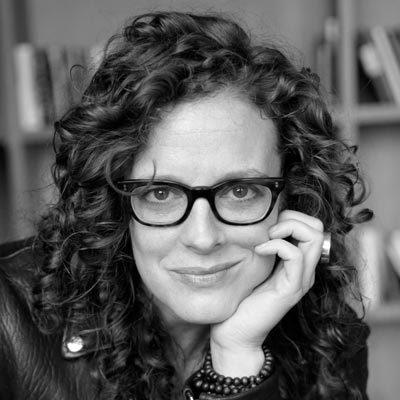 Megan Summers
Facebook
As Global Head of Production for Facebook's Creative Shop, Megan leads a team of producers and storytellers who push the creative and tech possibilities of Facebook's platforms on a daily basis. Responsible for building and executing worldwide production operations and infrastructure, Megan supports a team of 200+ Creative Strategists that work with Facebook's most innovate clients and agency partners around the globe.

As a self-taught photographer before the days of digital, she spent all her time in the darkroom and all her money on film. Shooting musicians for a buck and strangers on the street for pleasure, she honed her eye and skill around the pursuit of images. Within a few years of owning that first beloved film camera she began directing spots and moved deeper into producing for clients, agencies and production companies. After a few years managing purse strings and running sets, she dove squarely into television production - developing, writing and directing unscripted shows for the likes of History Channel, National Geographic & Discovery Channel. After 8 years of TV, she swapped the networks for agencies and began creating and producing digital content franchises.

At Facebook, she brings her love of connecting people, creating story experiences at scale and supporting pioneering creators together to build the production capability from scratch that now serves the full Creative Shop. Dedicated to using new technologies, unfamiliar mediums, and experimenting across genres, she is personally interested in multisensory expressions of art and media and draws them into her professional life whenever possible.

Megan also serves on The Civic Nation Creative Alliance Committee, an Obama initiative for future work and the Advisory Board for Frequency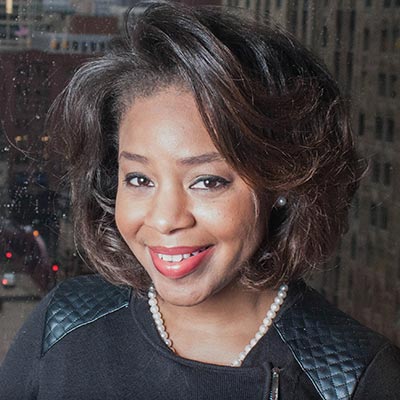 Ronnie Dickerson Stewart
DigitasLBi, NA
Ronnie Dickerson Stewart is Vice President Group Director of Talent Engagement & Inclusion at DigitasLBi. In her role she leads DigitasLBi's Diversity, Inclusion and Corporate Social Responsibility practice across North America. Additionally, Ronnie is Co-Chair of the 4A's (American Association of Advertising Agencies) Diversity Steering Committee. As DigitasLBi's North American Diversity and Inclusion leader, she has been the architect of the agency's inclusion strategy. In her day-to-day work she's creating and executing against an inclusion framework for the agency's business, talent and culture. Prior to her current role, Ronnie spent 11 years working in media across Chicago's leading agencies including FCB Chicago, Starcom Mediavest Group and Burrell Communications. Prior to transitioning to her current role, she was Vice President/Media Director on the Sprint business at DigitasLBi. Ronnie has a passion for people, and a commitment to mentorship education, growth, and development. She mentors men and women from all backgrounds across the advertising and tech industries. She has delivered guest lectures on digital, media and multicultural marketing for DePaul University, University of Chicago, Columbia College Chicago, and Northwestern University. Ronnie's most cherished roles are wife to Christopher, and #MamaBear to her son, Carter! When she isn't working, wife-ing or mom-ing, she's helping others navigate the ad and tech industries, or their careers as a certified Career Management and Executive Leadership Coach via her consultancy The Dickerson Stewart Group.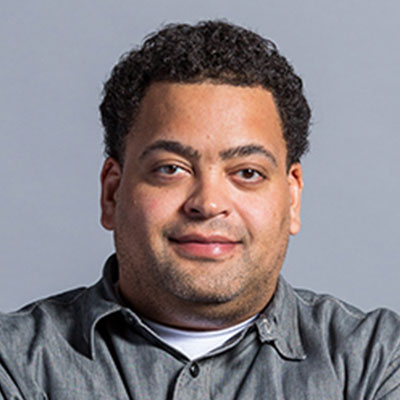 Ryan Ford
Cashmere Agency
As the Executive Vice President and Chief Creative Officer, Ryan Ford oversees all creative and communication strategies. Ryan builds out many of Cashmere's most successful programs and campaigns, including Airbnb, Overstock.com, adidas Originals, Hot Pockets, PepsiCo and much more. Constantly working to identify and integrate the changing dynamics between brands and multicultural millennial consumers, Ryan is a driving force behind the agency's success.

Ryan holds a BA in Journalism from University of Iowa and a MA in African-American Studies from University of California, Los Angeles. Prior to Cashmere Agency, Ryan served as Executive Editor at The Source, often dubbed "hip-hop's bible." For eight years, Ryan played a pivotal role in the construction and content of every issue and interviewed hundreds of revered musicians, executives, celebrities and politicians, including Jay Z, Kanye West, Jamie Foxx, Queen Latifah, Puff Daddy, Russell Simmons, Al Sharpton, Shaquille O'Neal, Dr. Dre, Ice Cube, 50 Cent, Nas and OutKast to name a few. His tenure at The Source led him to several on-camera contributions for E! Network's, True Hollywood Story: Snoop Dogg and VH1's Behind The Music.

A music enthusiast, Ryan enjoys all genres of great music, not just hip-hop. In his downtime, Ryan enjoys watching football (NCAA and NFL), playing video games (his favorite being Madden NFL), nerding out on anything related to Star Wars (specifically the Dark Side) and attending concerts. In his prime, Ryan played football for the University of Kansas as an offensive guard, "Rock Chalk Jayhawks!" He hails from Des Moines, Iowa.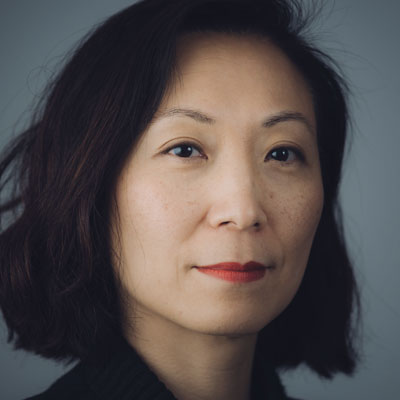 Susie Nam
Droga5
Susie has lived in 10 cities in three countries and has had three completely different professions, but she considers Minneapolis her home and advertising her career.
She started at George magazine following the presidential campaign trail, then went to The New York Times as Features Editor for their first-ever online edition. She then moved into advertising at Deutsch NY to work on IKEA and LensCrafters, before stepping out of the rat race to attend London School of Economics for a master's in urban planning. After completing her studies, she consulted on economic and transport planning in England — including visits to Roman archaeological digs and the bullring in Birmingham. Upon returning stateside, she headed back to advertising and found a home at Fallon working with the islands of the Bahamas' Ministry of Tourism, TIME magazine and Nestlé Purina — so, beaches, puppies and excellent reading material.
Susie started at Droga5 in 2009 as Group Account Director leading Activision and PUMA. Soon after she became Head of Account Management and, in 2013, General Manager of the New York office. In 2015, she became Chief Operating Officer. As COO, Susie oversees all business operations of the agency, including driving influence for clients on their businesses, marshaling departments to scale and adapt to growth and designing culture and systems to deliver breakthrough ideas.
Susie lives in Brooklyn with her husband and two children, Miles and Stella.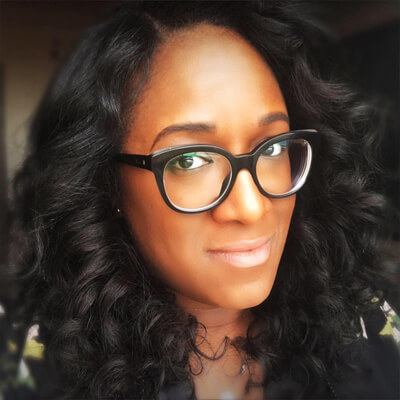 Tiffany R. Warren
ADCOLOR
Tiffany R. Warren is Senior Vice President, Chief Diversity Officer for Omnicom Group. She oversees a team focused on Omnicom-wide change efforts for the advancement and retention of top performing talent inclusive of women, people of color and LGBT's in an inclusive work culture.

Recognized as a leader in the field of diversity, Tiffany is a talent strategist with 19+ years of championing diverse professionals in the advertising industry. In 2005, she founded ADCOLOR, which has launched the ADCOLOR Industry Conference, ADCOLOR Awards and ADCOLOR University. As President of ADCOLOR, she is deeply involved in the direction the industry is taking around diversity.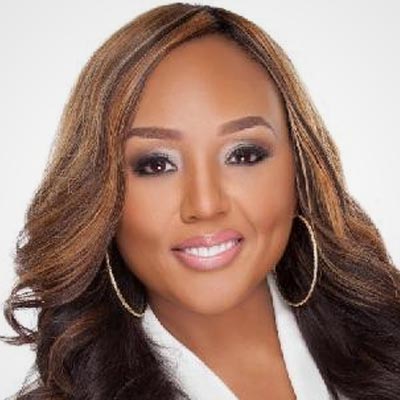 Trisch L. Smith
Edelman
Trisch Smith has an accomplished career managing media, stakeholder outreach and reputation management campaigns for a host of Fortune 500 companies and organizations. She serves in a dual role at Edelman — leading the Multicultural client services offering and serving as its first Managing Director of Diversity and Inclusion. Smith has been named one of the "Top 100 Most Influential Blacks in Corporate America" by Savoy magazine and recognized in the Financial Times as an"Upstanding 100" for top diverse executive leaders. She earned a bachelor's degree from Morgan State University and a master's degree in broadcast journalism from the University of Maryland, College Park.
2017 Agenda
Click Event To Expand For More Information
16

Sep

17

Sep

18

Sep

19

Sep
Mezzanine Level, Solano
The orientation dinner is the kick-off event to the weekend; to help the new class of FUTURES make the best of the experience. A panel of FUTURES alumni, ADCOLOR supporters and sponsors share their stories and give advice on how to make the best of this tremendous opportunity.
Mezzanine Level
Open to FUTURES Only.
ADCOLOR FUTURES ORIENTATION DINNER
Open to FUTURES Only