ADCOLOR TEAM
Click To Read Team Member's Bio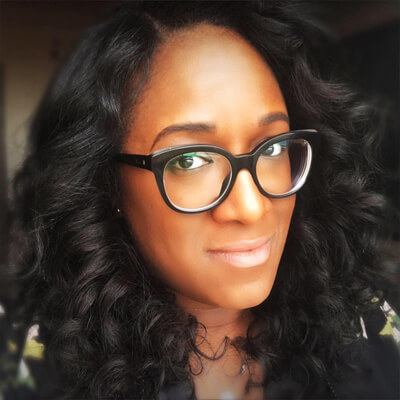 Tiffany R. Warren
ADCOLOR
Tiffany R. Warren is Senior Vice President, Chief Diversity Officer for Omnicom Group. She oversees a team focused on Omnicom-wide change efforts for the advancement and retention of top performing talent inclusive of women, people of color and LGBT's in an inclusive work culture.

Recognized as a leader in the field of diversity, Tiffany is a talent strategist with 19+ years of championing diverse professionals in the advertising industry. In 2005, she founded ADCOLOR, which has launched the ADCOLOR Industry Conference, ADCOLOR Awards and ADCOLOR University. As President of ADCOLOR, she is deeply involved in the direction the industry is taking around diversity.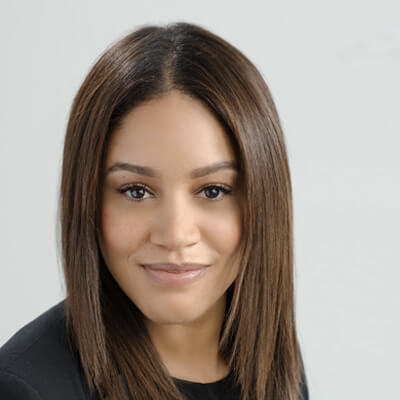 Christena J. Pyle
ADCOLOR
Christena J. Pyle currently serves as Director of Diversity & Inclusion at Omnicom Group and Director of ADCOLOR. In these roles she is responsible for executing an Omnicom-wide inclusion strategy focused on the recruitment, advancement and retention of diverse talent. She serves as a cross-network liaison aligning the strategy with each company's business objectives.

Christena launched her career in advertising as an account manager on IBM at Ogilvy New York, before transitioning to Wieden + Kennedy where she produced award-winning campaigns for multinational clients including Nike, ESPN and Heineken. In 2012, she helped build Wieden + Kennedy's mobile capability by partnering with ADCOLOR to develop their first-ever mobile app.

In addition to her roles with Omnicom and ADCOLOR, Christena serves on judging panels for the American Advertising Federation (AAF) Mosaic Awards, AAF Most Promising Minority Student Program and on ADCOLOR's Advisory Board. She is currently a member of the 4A's Multicultural Advertising Intern Program (MAIP) Alumni Board after serving as President from 2013–2015.

In 2011, Christena was named one of NV Magazine's 2011 Movers & Shakers. In 2012, ADCOLOR presented her with their Unsung Hero Award. Additionally, in 2014, she was recognized with the JWT Innovator of Change Award.

Prior to her advertising career, Christena was a cast member on MTV's Road Rules, where she went on to win the Real World vs. Road Rules Challenge. She holds degrees in both aviation flight science and communications and now resides in Brooklyn, New York.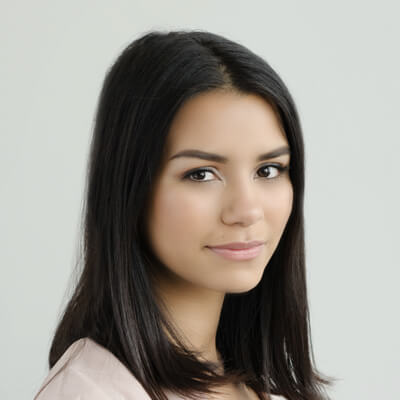 Criseli Saenz
ADCOLOR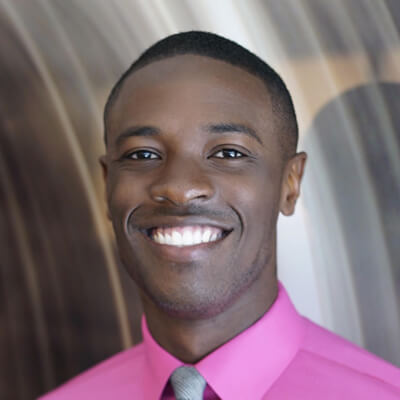 Justin Adu
ADCOLOR
Justin Adu, or Adu as he is affectionately known by to his peers, is currently the Associate Creative Director of Digital and Social Media at Carol H. Williams Advertising (CHWA). Prior to leading the digital and social media executions for clients like General Motors at CHWA, Adu's diverse career has impacted notable brands, organizations, and public figures.
Adu earned his BS in graphic design with a minor in marketing from Alabama A&M University. He later earned a MA in advertising with a concentration in art direction from Savannah College of Art & Design. Adu has made huge successful strides in the advertising industry and made a foothold in the art world by curating and exhibiting original art in ten solo art exhibitions. His projects include "African Amedia", a performance piece that addresses the negative portrayal of African Americans in the media, and "Unsung Changemakers" a mix-media installation that celebrates the untold stories of African American heroes.
Adu continues to create stunning visuals and come up with brilliant ideas as a commercial designer. His work has impacted such brands as the Coca-Cola Company, NBA, Pizza Hut, PepsiCo, Dallas Cowboys, JCPenney, Spotify, AT&T, T-Mobile, Dannon, SXSW (South by Southwest), and several other Fortune 500 companies and organizations. Furthermore, Adu has been recognized for his stellar work and talent by local and national outlets such as Saint Heron, BET, CNN, D Magazine, Dallas Weekly, It Must Be Jam, Soul Train, Revolt TV, Blavity, CW 33, In Transit, Forty Magazine, Dallas Observer (30 Under 30 Honoree), Ebony, Rolling Out, The ADCOLOR Award Show and Conference (2015 Rising Star Award), San Francisco Egotist (32 Under 32 Top Advertising Professionals), American Advertising Federation Awards and Huffington Post. 
Adu is an active member of the American Advertising Federation, AIGA, and Alpha Phi Alpha Fraternity, Incorporated. Currently he serves as an Advisory board member for The Marcus Graham Project, member of The Barack Obama My Brother's Keeper Program, Director of Social Media for the ADCOLOR Conference and Awards, Director of Diversity for AAF AD2 San Francisco and Board member for The San Francisco Museum of the African Diaspora Vanguard. Furthermore, as an avid supporter of education, Adu continuously lends his time and knowledge to mentorship.  He has taught many classes, including:  graphic design, corporate identity, layout and design as well as advertising campaign management, while serving as the curriculum advisor for the Graphic Design Department at the Art Institute of Dallas. Outside the classroom, Adu created "Juice Box Sessions" for The Marcus Graham Projectwhich consisted of multiple sessions on ways to improves your creative skills and position yourself as a creative leader in the advertising industry.
Adu is a creative chameleon with an ability to navigate between art and brand communications with confidence, conviction and brilliance. A visual artist, videographer, director, teacher, social media maven and mentor, Adu is a 21st century renaissance man. He credits his career versatility to hard work and a calling to change the world. "Through my artistry, I aspire to challenge myself to think outside the box and I hope to inspire everyone around the world to push the boundaries of their creativity," Adu said.