THE 13th ANNUAL ADCOLOR AWARDS
PRESENTED BY FACEBOOK, GOOGLE | YOUTUBE, MICROSOFT AND OMNICOM GROUP
Since 2007, ADCOLOR has honored individuals and companies that go above and beyond to make a difference in the creative and tech industries. This is our night to celebrate their accomplishments and give them the recognition they've so richly earned.
CRITERIA
CATEGORIES
AWARD CATEGORIES
RISING STAR
A Rising Star is an up-and-coming young gun with less than seven years of experience. He/she stands out among his/her peers as someone who is brilliant, whose personality shines and whose differences only make him/her and those around them stronger as they move forward in their career.
ROCKSTAR
A Rockstar is someone who, whether through their primary role or extracurricular activities, shows brilliance as a leader and visionary in the industry. He/she has a positive track record and the potential to accomplish so much more. Falling in between the Rising Star and the Legend, this individual is creating his or her own path and encouraging others to shine.
INNOVATOR
An Innovator is an employee who embodies progress and imagination. He/she stands out among peers as an inclusion game changer and brilliant pioneer in their role, creating breakthrough developments and/or improvements, whether tangible or intangible.
CHANGE AGENT
A Change Agent is the individual within a company who is using his/her talents and position to enhance the corporate culture and create a more inclusive environment – calling attention to the talents of all types of people. This can be part of or beyond the scope of that persons' primary role.
MOST VALUABLE PARTNERSHIP
The Most Valuable Partners (MVP) are two people/companies that work together to provide exceptional and highly effective diversity solutions within their organizations and industries. They may be an agency, marketer, media company or diverse supplier with NMSDC or WBENC certification that teams up for a short or long-term project that furthers diversity and inclusion.
ONE CLUB | ADCOLOR CREATIVE
The One Club | ADCOLOR Creative Award recipients are creative professionals of multicultural background who have demonstrated noteworthy talent and achievement within the media, creative, digital and traditional advertising disciplines.
ADCOLOR IN TECH
The ADCOLOR in Tech Award recipient is a champion of diversity & inclusion in the tech industries, who has pushed the boundaries and created positive change, setting the stage for other generations to take the opportunities made by this change agent, even further.
AD OF THE YEAR
The Ad of the Year is a campaign or single execution that is truly brilliant. That pushes boundaries, promotes conversation and highlights the lives of multicultural, LGBT and/or other under-represented Americans in the mass media.
AWARDS CRITERIA
Please note: When writing the ADCOLOR Nominee Summary you must include examples of how the nominee meets the criteria below.
Rise Up: How has the nominee gone above and beyond in his/her career?
E.g.: Notable accomplishments, clear business results, awards and recognition in the field.
Reach Back: How has the nominee gone out of his/her way to help others?
E.g.: Extent of involvement, influence on peers and impact of involvement on his/her organization, industry and/or community.
2019 HONOREES AND NOMINEES
Click To Read Honorees & Nominees Bio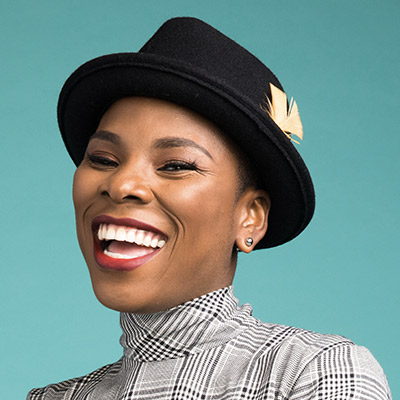 Luvvie Ajayi
Luvvie Ajayi is an award-winning author, speaker and digital strategist who thrives at the intersection of comedy, technology and activism. Her debut book, I'M JUDGING YOU: The Do-Better Manual, was released to critical acclaim and became an instant New York Times best-seller. It's a collection of essays that critiques our fame-obsessed, social media-centric lives, while encouraging us to do better. The book is the good, yet snarky, angel on your shoulder, in word form. Luvvie's ability to create content that make people laugh heartily while thinking critically has been honed after 16 years of blogging. AwesomelyLuvvie.com is the site where she covers all things pop culture, from TV and movies to race, politics and life's random adventures. She recently launched her eSchool, The Do-Better Academy (DBA) which focuses on teaching people how to thrive in business and their careers. DBA will have a series of courses with the mission of giving students actionable and concrete takeaways they can use to do-better in their work.

In 2018 Luvvie launched the podcast Rants & Randomness, a podcast where she covers her most pressing rants, raves and faves from this crazy thing called life. Set in the same honest and funny perspective Luvvie is known for, the podcast also features interviews with some amazing guests. Rants & Randomness was chosen as "New & Noteworthy" by Apple Podcasts and featured in the "BOLD WOMEN" collection by Apple Podcasts. It was chosen as a "featured podcast" by Spotify. And, NPR's Michel Martin chose it as a "Must Listen."

Luvvie's work as a culture critic and activist has brought her much acclaim. She was included among the exclusive group of cultural influencers selected for Oprah Winfrey's inaugural SuperSoul 100 list, as someone who "elevates humanity." She was voted as the Influencer of the Year at the Iris Awards and was chosen as a Black Innovator by XFINITY Comcast. She is a past winner of the Women's Media Center's Social Media Award for using her voice and humor to amplify issues surrounding gender, racial and social justice. She's been on the cover of ESSENCE Magazine and has been featured by The New York Times, Good Housekeeping, Forbes, Fortune, Inc., NPR, Marie Claire, Chicago Sun-Times, Black Enterprise, The Root and more. As a writer and columnist, Luvvie has contributed to Vulture, EBONY and Uptown Magazine.The University of Illinois alum is a sought-after speaker, host and correspondent who leverages her background in marketing, communications and new media. She has interviewed bosses like Oprah Winfrey, Geena Davis, Gloria Steinem, Thasunda Brown Duckett, Marsai Martin and Shonda Rhimes. She has spoken on numerous notable stages in the U.S. and abroad, including The Obama White House, MAKERS Conference, Pennsylvania Conference for Women, SXSW, Social Media Week (Nigeria, South Africa), Her TEDWomen opening talk, "Getting Comfortable with Being Uncomfortable" has received over 4 million views since being published in December 2017. One of her Luvvie's gifts is her ability to communicate grand ideas in small bytes. With her background and love for marketing, communications and new media, Luvvie created Awesomely Techie. It's a resource site for entrepreneurs, small business owners and everyday people who want to use technology to make their work and personal lives more efficient.

The drive to leave the world better than she found it is the foundation of her work with The Red Pump Project, a nonprofit she co-founded with Karyn Brianne Lee. From March 2009 to 2018, Red Pump empowered and educated women and girls of color about HIV/AIDS. As Executive Director, Luvvie lead the national organization's work in driving conversation to decrease stigma associated with the HIV epidemic. Red Pump's work earned them a Congressional Record from the U.S. House of Representatives and Resolutions by the Illinois State Senate as well as the City Council of Chicago.

A proud Chicago girl, Luvvie enjoys laying around in her plush robe and eating a warm bowl of jollof rice in her free time.

Her love language is shoes. Her superpower is her side-eye. P.S. "Ajayi" is pronounced just like it's spelled. AH-JAH-YEE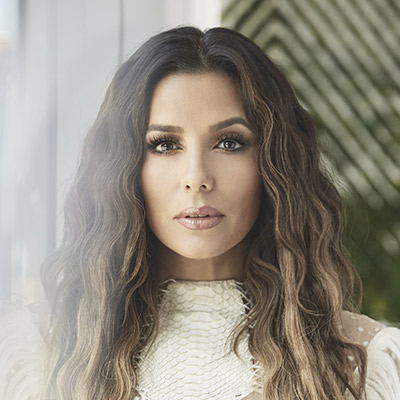 Eva Longoria
UnbeliEVAble Entertainment
Eva Longoria, Golden Globes-nominated and Screen Actors Guild award-winning actress, producer, director, activist and "Desperate Housewives" alum, is set to co-star in the live-action feature film "Dora and the Lost City of Gold" and most recently had roles in "Overboard" and "Dog Days". Eva sits at the helm of her production company, UnbeliEVAble Entertainment, and is producing a myriad of projects that include the upcoming ABC-TV series "Grand Hotel" which stars Academy Award-nominated Demián Bichir and Roselyn Sanchez. She is set to make her feature film directorial debut for Universal's "24/7", which she also co-executive produces and stars alongside Kerry Washington. Longoria has also been tapped to direct and executive produce the pilot episode for CW's "Glamorous" which stars Brooke Shields, and recently wrapped filming the feature film "Sylvie" opposite Tessa Thompson. Longoria is founder of The Eva Longoria Foundation, dedicated to helping Latinas build better futures for themselves through education and entrepreneurship; co-founder of San Antonio-based Eva's Heroes, which enriches the lives of adolescents with developmental disabilities; and national spokesperson for Padres Contra el Cancer, a non-profit committed to improving the quality of life for children with cancer.
Lifetime Achievement Award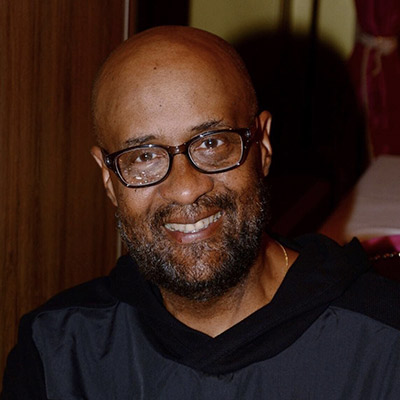 Sheldon Levy (1952-2019)
Saatchi & Saatchi
Sheldon attended and graduated from Columbia University in 1974, with a B.A. in English. During his time at Columbia, he became a member of the inaugural class of what became the 4A's Multicultural Advertising Internship Program (MAIP). It was here where Sheldon's career in media and advertising began. During his college years, Sheldon worked at WMCA radio station on the production staff. After graduation, he began working at Compton Advertising as an assistant producer. Working with brands such as Tide, Cascade and Comet. In 1978, Sheldon was hired by his mentor, and later dear friend, Jimmy deBarros at Doyle Dane Bernbach (DDB). As a producer at DDB, he worked on marquee brands, including Volkswagen, Audi, OM Scott, Publisher's Clearing House and Atari. Following his time at DDB, Sheldon joined Dancer Fitzgerald Sample (DFS) as the head of production and senior producer in 1984. During his time at DFS, he worked with brands such as Toyota, P&G, General Mills, and Wendy's.

In 1987, Sheldon gained his most prestigious title yet – DAD! Sheldon Jr. was born in June of 1987 and Sheldon was forever changed. In 1991, Sheldon's life become even more exciting. He ventured off to start his own production company, Campanella Levy Films and his daughter Ashleigh was born in August that same year.

Sheldon later returned to Saatchi & Saatchi in 1996. He produced work for premier brands such as Novartis, I Love NY, JC Penney, and many more. During his career he had the opportunity to travel the world, often bringing his family along for the ride. He also mentored countless young men and women. Sheldon founded groundbreaking partnerships to expand on inclusion and diversity in the industry including: Streetlights, Artists in Residency and the Saatchi & Saatchi's Nothing is Impossible Award with the Martha's Vineyard African American Film Festival. Sheldon received numerous awards and honors throughout his illustrious career.

Sheldon was a kind, generous, intelligent, loving, and funny man. He was a shining example of a gentleman, husband, father, brother, and friend. To know him was to love him and to know what love is.

Dad/Yoda The Levy Family
Lifetime Achievement Award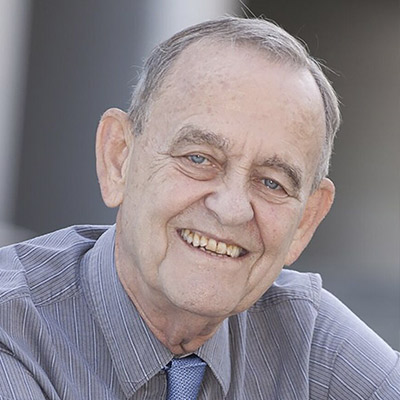 Hector Orcí
Orcí Advertising
Hector Orcí has helped pioneer the growth and recognition of the U.S. Hispanic marketing industry while helping increase sales and profits for several Fortune 500 companies. In March of this year, he was inducted into the American Advertising Federation Hall Of Fame.

In 1996, Hector was inducted into the Se Habla Español Hall of Fame. In 1997, Hector was instrumental in forming the U.S. Hispanic marketing industry's first and most influential trade organization, the Association of Hispanic Advertising Agencies (AHAA), now Culture Marketing Council (CMC) and was elected its founding President.

For over 17 years, Hector and colleagues have taught "Marketing and Advertising Effectively to the Latino Consumer" for the University of California Los Angeles (UCLA) Extension Program. Through the Advertising Educational Foundation's (AEF) Ambassador Program, Hector lectures at colleges and universities across the country. In 2000, The Mexican American Legal Defense and Educational Fund (MALDEF), a national non-profit organization that promotes and protects the civil rights of Latinos, presented its Corporate Social Responsibility Award to Hector.

Hector and his wife, Norma Orcí, were named of Philanthropists of the Year by the New American Alliance. Their commitment to nurturing and affecting change within the Hispanic community continues to fuel their passion. Over the last 20 years, Hector and Norma have co-founded several schools to support higher education. Hector has taken a leadership role in Hispanic community organizations and his service on community and industry boards is well known: it includes the boards of Children's Bureau of Southern California, New Roads School, New American Alliance, Business Practices Review Committee (BPRC), the American Advertising Federation (AAF), Camino Nuevo Charter Academy, and the Los Angeles Academy For The Arts and Enterprise.

Hector began his career at P&G, and lead account service teams at Y&R and McCann-Erickson in Puerto Rico, Mexico and the U.S.; he was CEO of DDB-Mexico and McCann-Erickson L.A. Hector holds an M.A. in Economics from the Fletcher School of Law and Diplomacy, as well as a B.A. in International Relations from USC. Hector is a native of Sonora, Mexico.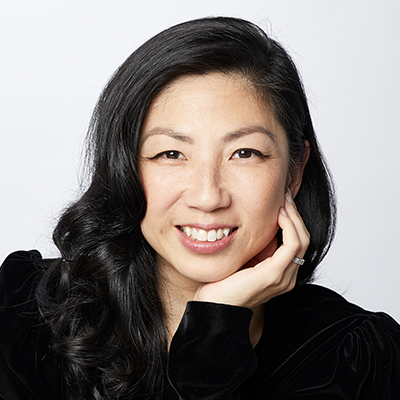 Helen Lin
Publicis Media
A catalyst of innovation, a pioneer of programmatic, a collaborative business partner, and fierce believer in diversity and inclusion, Helen Lin is Chief Digital Officer for Publicis Media. She oversees all digital and programmatic strategy, partnerships, investment and negotiations on behalf of the network globally, representing the group in industry-leading initiatives and enabling our clients to remain at the forefront of the rapidly-evolving digital ecosystem.

Before being promoted to Chief Digital Officer, Helen was President of Partnerships for Publicis Media. She came to Publicis Media by way of one of its agencies, Zenith, where in her role as Managing Director, Digital & Magazine Activation, she brought Zenith's print and digital activation teams together, making the agency the first in the industry to align content planning and buying with publishers, agnostic of platform. She also helped lead the practice of bringing Programmatic competency in-house to Zenith, integrating programmatic capabilities and bringing data driven insights into the hands of client teams; and integrated Analytics into the Communications Strategy teams, expanding the team's remit beyond digital measurement to data informed audience insights discovery.

Helen's vision, collaboration and leadership have led to widespread industry recognition, including recently being named an inaugural Campaign US Female Frontier award winner, a 2019 MediaPost Digital All-Star, 2018 Broadcasting & Cable Digital All-Star, 2017 Industry Thought Leader by 212NYC, 2016 Adweek Media All-Star and 2016 Cynopsis Top Women in Digital honoree. In 2017, Helen was appointed Digital Chair for the American Advertising Federation (AAF).

Helen's professional focus goes beyond client and agency work, as she has established a reputation as an incredible mentor and role model among her teams. As the Executive Sponsor of Publicis Media's Women's Business Resource Group, POW! (Power of Women!), Helen makes it her personal mission to create conversations around female leadership and diversity in the workplace. She is also an active board member for Partnership With Children, a non-profit that helps over 10,000 New York City children overcome the stresses of growing up in poverty. Helen earned her bachelor's degree at UCLA and her MBA at NYU.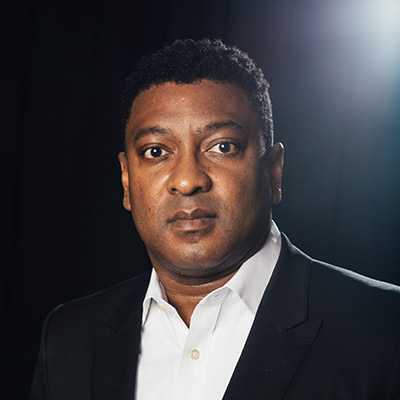 Steve Pamon
Parkwood Entertainment
Steve Pamon is the President and Chief Operating Officer of global entertainer Beyoncé's management and production company, Parkwood Entertainment.

Based in New York City, Pamon joined the company in December 2015, after an impressive run as the head of Sports & Entertainment Marketing for JP Morgan Chase and prior to that as the senior Vice President and General Manager of HBO's Digital Distribution and Business Development Team. In his role, Pamon oversees all aspects of Parkwood Entertainment, Parkwood Touring and Parkwood Ventures, where he manages all partnerships, including the successful launch of the athleisure line, IVY Park, investment in the earth-responsible WTRMLN WTR, one of the most accessible cold pressed juices on the market, and continuing partnerships with Global Citizen and Chime For Change. Additionally, Pamon manages the operation of Parkwood Music, including the release of Beyoncé's groundbreaking and culturally significant 2016 release, LEMONADE, and the careers of new signees: singer/rapper/songwriter Ingrid and singers/musicians Chloe x Halle.

In his relatively short time at the helm of Parkwood Entertainment, Pamon has already begun gathering accolades for setting and breaking records. He was intimately involved in the negotiations for arguably the most talked-about performance in Super Bowl history, when Beyoncé moved the world after taking the field for a show-stopping halftime at Super Bowl 50 in February 2016. He also worked closely on all aspects of the biggest tour of 2016 by any artist worldwide, the sold-out stadium Formation World Tour, which spanned across the United States and Europe.

Pamon is an active board member of New York Road Runners ("NYRR"), a non-profit organization that produces more than 100 sports events each year - including the famed New York City Marathon. He holds an MBA from The Stanford University Graduate School of Business, and a BA in Business Administration (concentration in Finance) from Morehouse College (Atlanta, GA).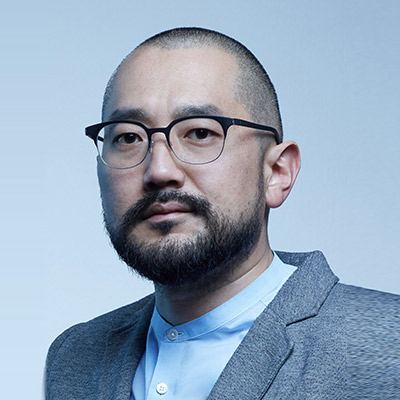 Ted Chung
Cashmere Agency
Ted Chung is the Founder and Chairman of Cashmere Agency and drives the company's business development and creative strategy. Under his direction, the agency designs and executes targeted campaigns to help global brands authentically reach their multicultural millennial consumer.

Established in 2003, Ted has led Cashmere Agency to accumulate a diverse client roster; including BMW of North America, Jack in the Box, Google, Amazon, adidas, Lyft, Diageo, Beats by Dre, Disney, Marvel, ABC, Turner Broadcasting, FX, Hulu, Universal Pictures, Paramount Pictures, Netflix, FOX, Snoop Dogg and more. Cashmere Agency has been recognized as a leading force within the Creative Industry and has been the recipient of multiple awards; including 2019 Cannes Lions Creative Award, The Clio Awards, AdColor, A100 and named AdAge's Multicultural 2019 Agency of the Year.

Ted holds a BA in Business with a specialization in Entertainment Marketing from the Wharton School of the University of Pennsylvania. He's been a guest speaker at Harvard University, Babson School of Business and the Directors Guild of America Music for Film & TV Conference.

Ted has been featured in Fast Company, LA Times, Wall Street Journal, CNN, AdWeek, Billboard, VICE and more as an expert on multicultural lifestyle and culture marketing. An industry veteran and serial entrepreneur, Ted Chung has received accolades across the industry; including The Entertainment Mogul Award by Character Media and an ADCOLOR Rockstar Award nominee, which recognizes the top leaders and visionaries in their industry.

Ted is an avid traveler and enjoys collecting unique items, including his extensive hip-hop memorabilia like the illustrious "Rap Snacks" collection and rap action figures. He's also the proud owner of the rare Datsun 220z T-Top.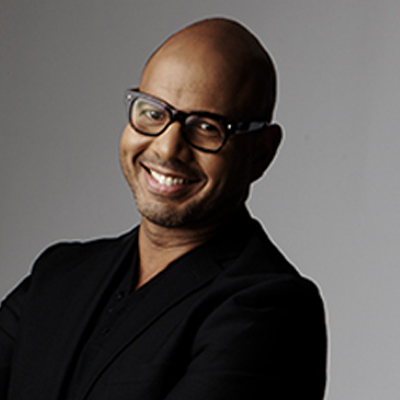 Emil Wilbekin
Native Son
Emil Wilbekin is the Chief Content Officer of AFROPUNK. He is also the Founder of Native Son, a movement created to inspire and empower Black Gay Men.

Emil has appeared On-Air discussing pop culture, fashion/style, entertainment and current affairs on The Today Show, NBC Channel 4 News New York, E!, VH-1, MTV, BET, CNN, The Insider, Arise 360, Revolt, and PBS.

Wilbekin has an expertise in editorial creation, content curation and multimedia storytelling (print, digital, social, video and live events) having served as Editor-At-Large at Essence, Managing Editor of Essence.com, Editor-in-Chief of Giant and Giantmag.com, Style Guru at Complex Media, VP of Brand Development at Marc Eckō Enterprises, Editorial Director/Vice President of Vibe Ventures and Editor-in-Chief of Vibe Magazine. Under Wilbekin's leadership, Vibe won the National Magazine Award for General Excellence in 2002.

He has served on the Boards of The Stonewall Community Foundation, DIFFA (The Design Industry Fights AIDS), LifeBeat, The Black AIDS Institute, and Gay Men's Health Crisis. Wilbekin's work, creativity and leadership have been honored by the following organizations: Harlem's Fashion Row, GLAAD, Hetrick-Martin Institute, HRC (The Human Rights Campaign), Stonewall Community Foundation, The Anti-Violence Project, and the Black Alumni of Pratt.

Wilbekin holds a B.S. in Mass Media Arts from Hampton University and an M.S. in Journalism from Columbia University. He resides in New York City.
ADCOLOR/One Club Creative Award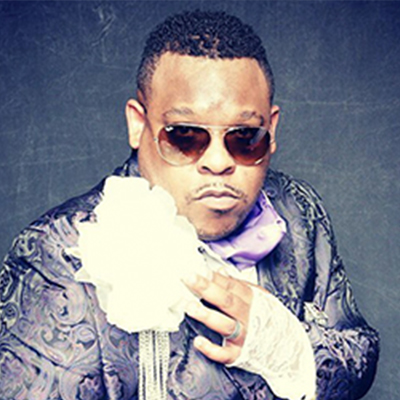 Brandon Rochon
snkr INC
Brandon has spent his whole career trying to find interesting ways to not make advertising but build brands that are some of the most loved brands in culture. He started his career on the hard streets of Madison Ave where he worked on Hennessy, Lugz Shoes, and Sapporo Beer.

With a few years in NYC under his Jordan's, he decided to move to Europe where he joined the award-winning TBWA/Paris and worked on brands like Absolut Vodka, McDonald's, PlayStation, Heineken and Nissan. After five years at TBWA/Paris, he decided to take on another challenge in the most romantic city in the world and moved to Ogilvy Paris and became the Glob-al Creative Director of Coke Zero, while working on other brands such as Louis Vuitton and Perrier.

The red white and blue was calling him back, and after seven years in Par-is, Brandon came back to the US of A to Leo Burnett Chicago, where he was SVP, Global Creative Director of Samsung Electronics, helping usher the brand into the pop-cultural icon it has become to date. After that, he continued west to Los Angeles, taking the helm at Kastner as Managing Chief Creative Officer. At the same time, Brandon was driving other entre-preneurial triumphs as co-founder and CCO of SNKR INC. and founder and CCO of Fluent – a venture-building innovation studio with the cultural impact of a lifestyle brand.

Brandon has won every single major award in the industry on both conti-nents and is one of the world's youngest and freshest CCO's in the business including: Los Angeles Business Journal's Most Influential Marketers 2019, Ad Age 40 Under 40 2018, and 4A's 100 People Who Make Advertising Great 2017. But when you meet him you will realize he's just a kid with a big heart.
ADCOLOR/One Club Creative Award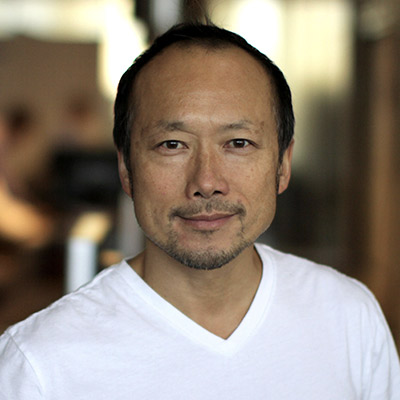 Robert Wong
Google
Robert is a designer by training. He has been honored as a Master of Design by Fast Company and one of 50 Most Influential Designers in America. He is an elected member of Alliance Graphique Internationale and board director of The One Club for Creativity. His work has been shown at exhibitions around the world including the Cooper-Hewitt National Design Museum and the Museum of Modern Art (MoMA).

Before coming to Google Robert was Global Creative Director of Starbucks. Robert co-founded Creative Lab, and has now been at Google over ten years. Most interestingly, he became the first VP at Google with an Art degree.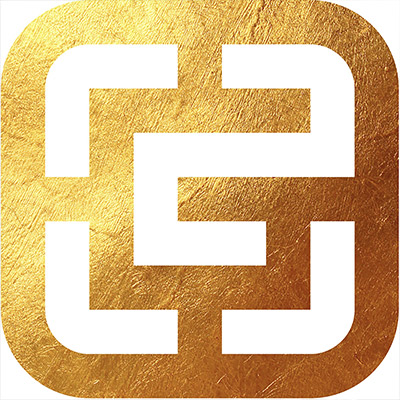 Gold House
Gold House is an international, inter-industry, intergenerational collective of pioneering founders, creative voices, and leaders dedicated to systematically accelerating the Asian diaspora's societal impact, enhancing the community's cultural legacy, and providing new solutions that benefit all communities. The collective is a nonprofit organization whose ventures include networking Salons that have forged more than 1,000 new professional opportunities; investment vehicles like #GoldOpen that have driven tens of millions of theatre box office dollars to ensure Asian artistic success; and the A100 List that celebrates historic Asian achievements.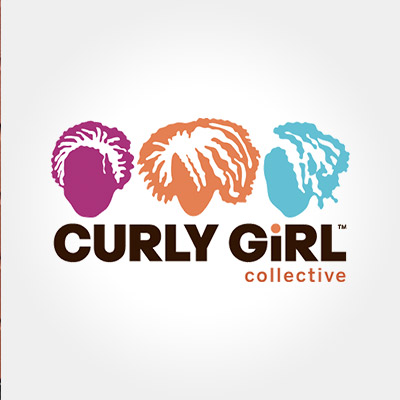 Curly Girl Collective
IT ALL STARTED IN 2010…

When a group of our recently-natural girlfriends, who had been chatting on an email group, decided to meet face to face at an apartment in Brooklyn, New York. Many of us had never met before, but the energy in the room that night was magical. We exchanged tips, swapped products, shared stories, and left knowing we had to do it again. And that more people needed to experience it.

Soon after, a few of us from the meetup started an event business called Curly Girl Collective (CGC), creating a platform ripe for conversation, affecting more than just hair choices, but addressing the spectrum of subjects that start with hair, and end with self-actualization.

For the next three years, we hosted small events around the city. With each event, the demand grew stronger, and it quickly became evident that the growing natural hair community needed an advocate to overcome the increasing challenges we were facing in American society. From elementary schools and team sports, to the armed forces and corporate America, natural hairstyles had become a target of scrutiny like never before. We knew we were at a pivotal point and sought to take a stand! A bigger platform was needed to shift the conversation and show the world that beauty comes in a range of shades, shapes and textures.

CURLFEST®, the world's largest natural beauty festival, was born to be the change that was long overdue. To flip the false narrative around unruly brown beauty, and create one that accurately showcases the glory of our crowns, the richness of our skin, and the joy of our culture.

Despite our growth in such a short time, we remain humbled by the support our movement has received over the years. Our hope is that the next generation of women and girls grow up knowing that whether fair-skinned or dark, straight-haired or kinky, beauty has many faces. Including theirs.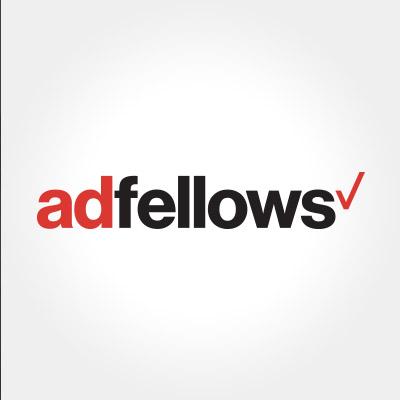 Verizon adfellows
Verizon created adfellows, a unique fellowship program to improve diversity and inclusion in the marketing and advertising industries. adfellows was founded on the knowledge that marketing/advertising requires diverse voices and perspectives to be successful, so Verizon and its agencies came together to drive actionable results. The paid fellowship is an eight-month immersion program that gives fellows the opportunity to explore career tracks, gain real-world experience, and network with industry leaders. Participants rotate across positions, including public relations, creative, media, and brand marketing, at Verizon and other companies.

The program was created to bring more diverse marketing candidates into the recruitment process with the hope that they will stay with the agency or Verizon. The adfellows program selects college graduates from across the country, all with diverse backgrounds, to participate in the fellowship program. Verizon fully covers the housing and expenses for all fellows to ensure that people of all backgrounds can have the chance to participate.

In 2018, adfellows produced 19 graduates, and more than 90% of the graduates were offered positions at one of the member companies. The second year of adfellows produced 29 graduates and also saw the program expand to include additional brand partners such as The Community, MRY, R/GA, McGarry Bowen and Accenture. With it's third year to start this September, the program will include a total of 17 companies and agencies including, Anheuser-Busch inBev, American Express, and Walmart.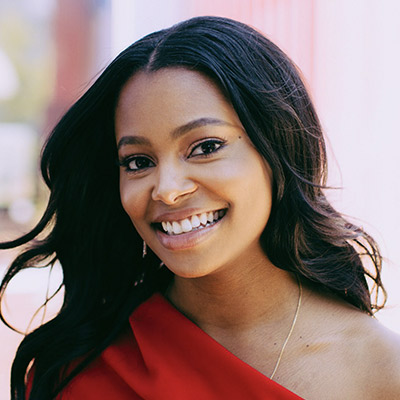 Brittany Johnson
Facebook
Brittany aims to amplify the beauty in everything, which is evident in her professional life as a Creative Strategist on the beauty vertical, as a budding influencer doing beauty tutorials on Instagram, and as a D&I advocate for small businesses, students and young professionals.

During her 9-5 as a creative at Facebook and Instagram, she works with beauty clients like Estée Lauder and L'Oreal, using her art direction and design skills to develop people-first ideas and strategic solutions. Prior to Facebook, Brittany worked at Wieden+Kennedy, and has participated in programs such as MAIP, MPMS and the ADCOLOR FUTURES.

Brittany's passion for building a more inclusive community spreads beyond the platforms, through her work leading workshops, speaking at events, and doing proactive projects to empower others to grow and flourish through creativity.

Brittany is a first-generation Jamaican-American who lives in New York; you can peek in to her beautiful world via Instagram @brittjohnz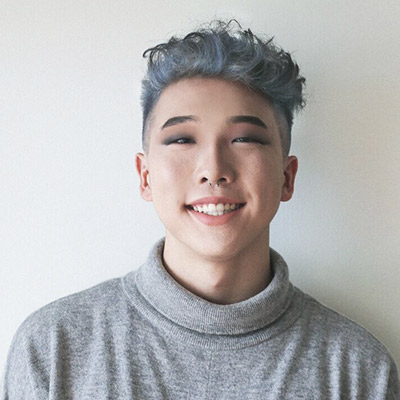 Joon Park
sparks & honey
Joon is one of the founding members of GLAAD's Campus Ambassador program and is a recipient of GLAAD's first Rising Stars Grant, which annually honors LGBTQ+ changemakers across the nation. Since then, they've been featured in publications like Seventeen, Teen Vogue, and the Huffington Post, where they continue to bring visibility to the next generation of leaders. As a marketer, they are excited to use brands as a vehicle for social change. Stay updated with Joon's latest advocacy project on Instagram @joonyoungpark.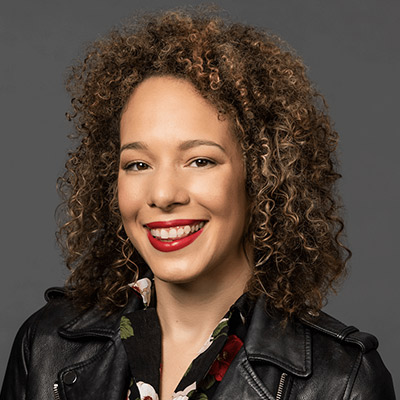 Alexandra Siegel
Salesforce
Alexandra Legend Siegel is Senior Manager of Equality Narrative and Content at Salesforce, reporting into the Chief Equality Officer. She was recently named a Business Insider 30 and Under Rising Star in Tech for creating her current role and the first-ever Equality marketing program as well as her approach to diversity and inclusion. In her role, she works to build a movement around Equality in business through research, creative content, and inclusive storytelling.

Alexandra also served as Global President of Salesforce's Black Employee Resource Group, BOLDforce.

Prior to Salesforce, she worked as a journalist and content marketer.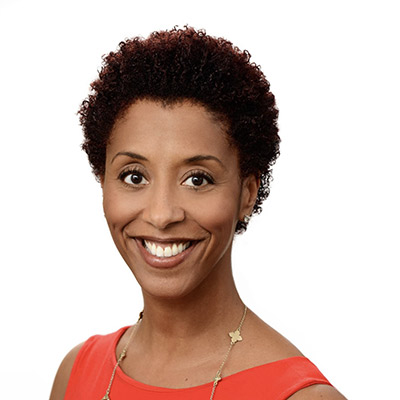 Sherice Guillory Torres
Google
Sherice Torres is an inspirational leader with nearly 25 years of experience in marketing, brand management, strategic planning, and change management. She currently serves as a Marketing Director at Google, leading all Social Responsibility brand programs, including Crisis Response, Sustainability, Google.org, and Google's education programs.

Prior to Google, Sherice spent nearly 15 years at Nickelodeon in a variety of leadership roles across consumer products, strategic planning and digital.

She serves as a board member for Breakthrough Silicon Valley, a nonprofit empowering high potential students from underserved schools in San Jose to prepare for and gain entrance to four year universities.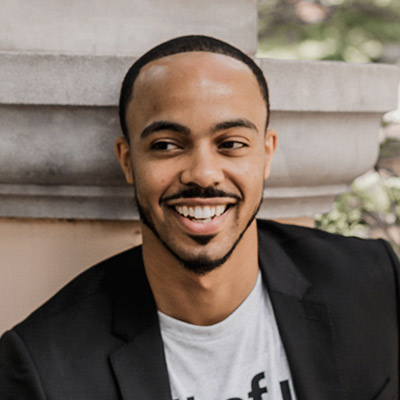 Vincent Pierson
Bloomberg
Passionate about uniting communities, corporations and individuals to impact positive social change, Vince uses his influence to open hearts, eyes and minds all over. Currently, Vince serves as the Diversity Client Partner with Bloomberg LP where he provides diversity consultation to the Global Data and Support businesses for the Americas. Prior to joining Bloomberg, he spent four years building the foundation and programming for Minor League Baseball's diversity initiative. Additionally, Vince has worked as an independent consultant and facilitator delivering educational workshops on inclusive leadership, sexual harassment in the workplace, the impact of unconscious bias and many other related topics.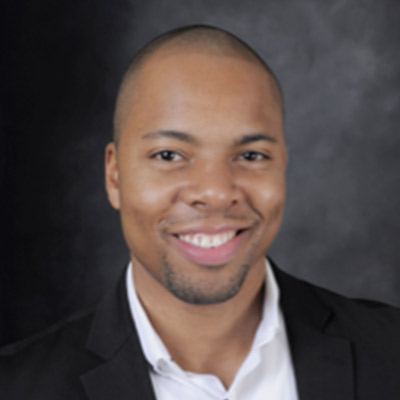 Dhane Scotti
Google
Dhane Scotti is the integrated marketing lead at Google responsible for developing Global marketing strategy, brand positioning and go-to-market plans for Pixel smartphones.

Prior to his current role, Dhane was EVP, Global Business Lead responsible for McCann Worldgroup's Coca-Cola Co. business across 64 global markets.

Before joining McCann Worldgroup in 2015, Dhane spent 10 years at Anomaly and BBDO's NY and London offices leading brand efforts for Snickers, Mercedes-Benz, M&M's, Bud Light, Guinness and SUBWAY.

Dhane holds an MBA from Florida A&M University and frequently mentors students and consults with women and minority owned businesses.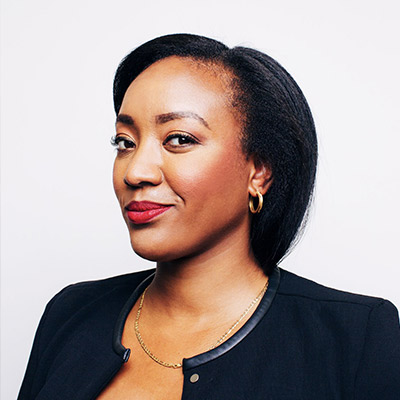 Krystle Watler
Virtue
Krystle Watler is currently the Senior V.P., Head of Business Development, Americas at Virtue, a global full-service creative agency born from VICE. She sits on the U.S. and Americas management team and is responsible for all growth strategies and initiatives in the region. Because of her impact at Virtue, Krystle has been recognized by Ad Age as one of 23 U.S. Women to Watch in 2019.

Krystle is a proud alumna of Spelman College where she received, with honors, a Bachelor's of Science degree in Computer Science and minor in Mathematics.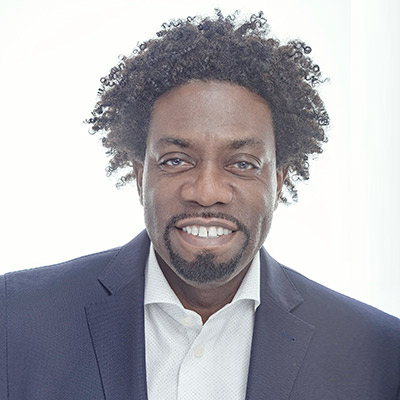 Mike Warner
EGAMI Group
Mike Warner's exciting career has spanned music, entertainment, marketing, fashion, business development, and tourism.

As Chief Relationship Officer of Egami Group, Mike worked in partnership with his wife and business partner, Teneshia Warner, to position Egami as one of the industry's most-awarded agencies in 2018 including an Emmy and a Cannes Lion Grand Prix… a first for an African American owned agency.

Egami's impressive list of clients include P&G, My Black is Beautiful, Pfizer, MLB, Verizon, Target, Hennessy, Heineken and The U.S. Army.

Mike is also Tourism Ambassador to Antigua & Barbuda and partner in a prominent music licensing company.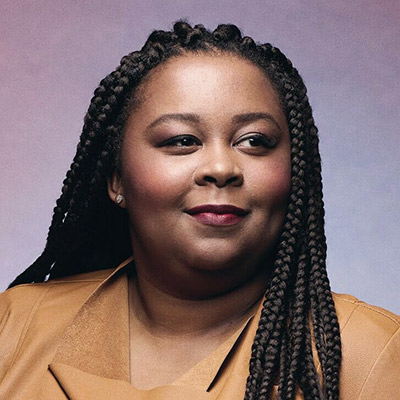 Antionette D. Carroll
Creative Reaction Lab
Antionette D. Carroll is the Founder, President and CEO of Creative Reaction Lab, a nonprofit that educates, trains and challenges Black and Latinx youth to design healthy and racially equitable communities. Within this capacity, Antionette pioneered a new form of creative problem solving called Equity-Centered Community Design. Antionette is also a National Board Director and Chair Emeritus of the Diversity and Inclusion Task Force of AIGA: The Professional Association of Design. Antionette is the co-founder of the Design + Diversity Conference and Fellowship. She is a TED Fellow, Echoing Green Fellow, GDUSA Person to Watch, and Essence Magazine's Woke 100.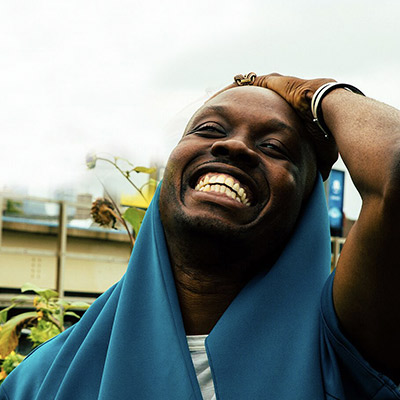 Olusola "Shala." Akintunde
The Movement Worldwide
Shala Akintunde is a Nigerian artist and pioneer in the medium of Solar Art, a practice that seamlessly merges art and technology. Shala and his Movement studio create art that provide solutions to social challenges. He is best known for the creation of the poignant portrait series, Seven Spoon and Shala's Bronzeville Solar Pyramid; a 16 feet tall pyramid skinned by unique art-rendered solar giclees. Now a Chicago landmark, the solar pyramid generates solar electricity that allows it to illuminate and provide energy to a neighboring building. This has made Shala's Solar Pyramid the first public sculpture of its kind.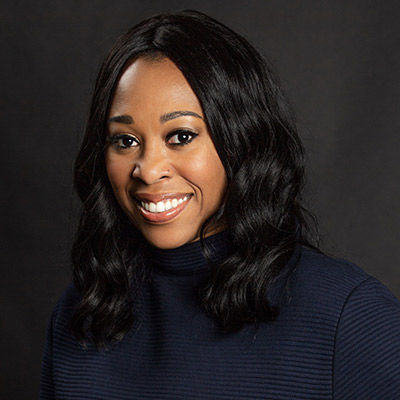 LaToya Drake
Google
LaToya Drake is a founding member of the Google News Initiative (GNI), and prior to that was part of the team that launched the News Lab at Google. As the Global Outreach for the GNI, she oversees events and brand experiences. She is also a mobilizer for Google's inclusive storytelling efforts in the news industry, which includes creating partnerships and programs across the news industry to elevate unheard stories and voices.

LaToya acts as Google's TV spokesperson, where she crafts consumer messages about our products and service on networks like CNN, NBC, FOX, ABC and others.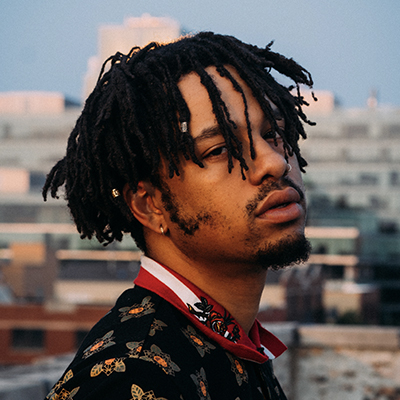 Julian LOGIK Gilliam
Leo Burnett Chicago
Julian Gilliam is from St. Louis, Missouri. He is a full-time artist who doubles as a Sr. Art Director in Chicago, IL. He bridges the gap between the advertising and corporate worlds and communities to elevate art and people.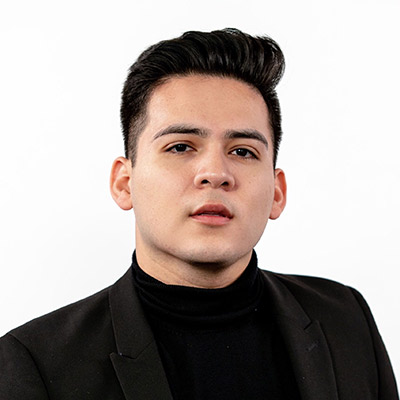 Mariano Pintor
McCann New York
Integrated Social Media Account Supervisor leading top-tier national sponsorship campaigns for Mastercard across music, travel & cause-related verticals, including The GRAMMYs, World Pride & more.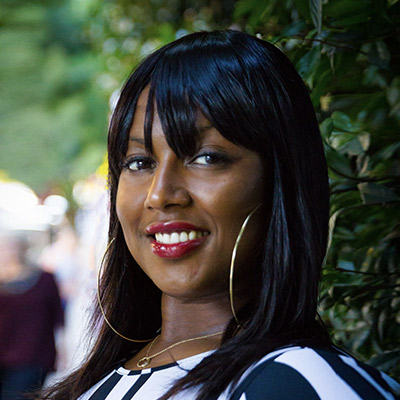 Tiffany Golden
Wieden+Kennedy
Tiffany Golden is a Seaside, California native who made the move to Portland, Oregon to showcase her production skills at Wieden+Kennedy. For 3 1/2 years she's led the 51%, the affinity group for the Women of Wieden+Kennedy, has supported and chaired Word is Bond, a nonprofit created to build relationships with young Black men and the police force, as well as spearheaded the Creatives of Color Collaborative in partnership with Oregon Media Producers Association, which recognized Tiffany with their 2018 Service and Inspiration Award for her substantial contribution to the betterment of the community.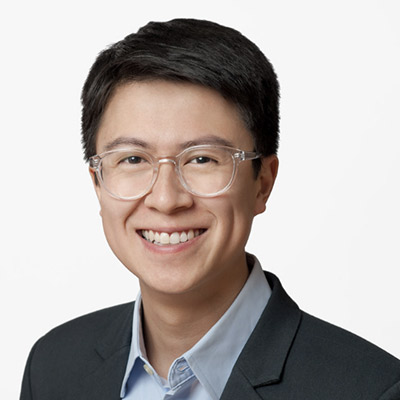 Brendan Chan
Google
Brendan Chan joined Google in 2013 and is currently a Program Manager focusing on computer science education efforts.

Previously, Brendan was the Executive Director of Edu21C, the education non-profit that brought the education documentary, Most Likely To Succeed, to communities across the globe. He also served as a high school math teacher in his hometown of San Antonio, TX.

Brendan has a BBA in Marketing from The University of Texas at Austin and is a long-time participant and coach in speech and debate.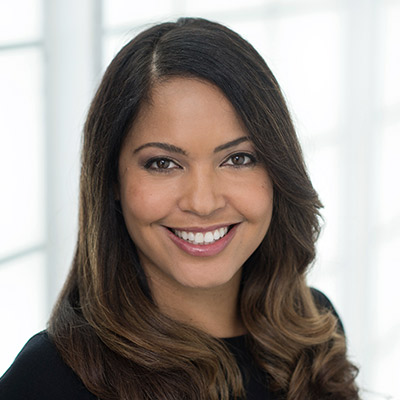 Danielle Lee
Spotify
Danielle Lee is the Global Vice President, Partner Solutions at Spotify, where she leads the monetization strategy for all music, podcasts and live experiences. Danielle has over 15 years experience in brand building, media, and technology for some of the world's most respected brands, including AT&T, Showtime and AOL.

A three-time honoree of Adweek's Top 50 most indispensable executives in Marketing and Business Insider's Most Powerful Women in Mobile Advertising, Danielle is a member of the Executive Leadership Council. Danielle serves as an executive mentor for Cannes Lions' See It Be It and is on the Board of the IAB.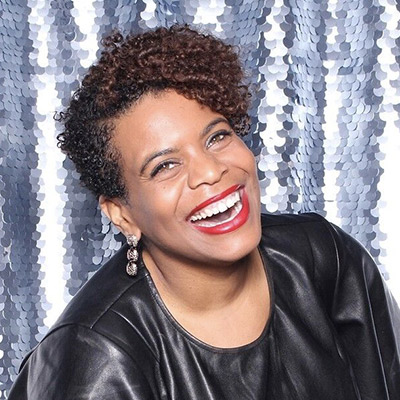 Stacey Mahoney
Microsoft
Stacey Mahoney is a veteran of the digital advertising industry, with roots in agency, non-profit, tech, and government. She transforms culture through people. As a natural enabler, Stacey works across teams and business groups within Microsoft to drive programs that focus on recruiting, hiring and developing diverse talent in the industry. In her day-to-day, Stacey leads strategy for the Microsoft Adverting global sales team, spanning across three continents. In her spare time, Stacey is a writer, coach, and professional volunteer for minority-owned small businesses.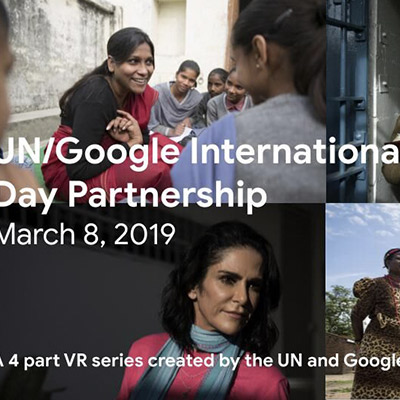 Google X UN Women - Courage To Question
Google and UN Women's Foundation partnered on the Courage to Question series to elevate the stories of women rights defenders fighting for a world where these forms of violence against women and girls are no longer tolerated. As a partnership, we identified four women rights defenders who are building movements against mass incarceration, human trafficking, child marriage and sexual violence.

The women rights defenders profiled in Courage to Question are Chief Kachindamoto, who fights to end child marriages in Malawi; Lydia Cacho, a Mexican journalist combating sex trafficking; Asha Kowtal, president of the Dalit Women's Rights movement in India; and Ms. Alice Marie Johnson, a non violent offender recently pardoned, who is giving voice to the rights of incarcerated women and mothers in the US.

The Courage to Question successfully premiered at the United Nations for International Women's Day. At the launch of the Courage to Question, 750 people screened the trailer, including UN Secretary General Antonio Gutteres, UN Women Executive Director Phumzile Mlambo-Ngcuka, President of the UN General Assembly Maria Fernanda Espinosa Garces, Chair of the 63rd Session of the Commission on the Status of Women Geraldine Byrne Nason, and high level representatives of tech industry, private sector, and civil society.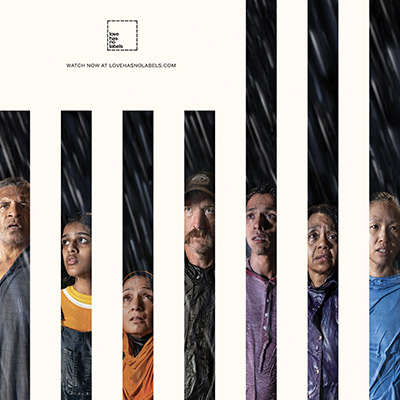 R/GA X The Ad Council - Love Has No Labels
The film "Rising" is a powerful extension of the award-winning Love Has No Labels campaign. It tells the story of a diverse neighborhood that comes together to survive rising flood water, challenging Americans to consider "Why does it take a disaster to bring us together?" The goal of the campaign is to erode implicit bias and further acceptance across race, religion, gender, sexual orientation, ability and age. The objective of the film is to encourage all Americans to come together and act inclusively every day, by reminding us we shouldn't wait for the worst to bring out our best.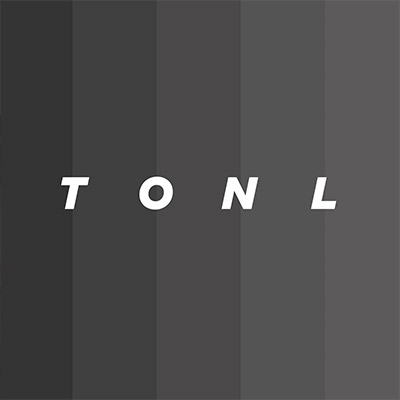 TONL X Nike - Women/Women of Color In Soccer Photo Project
At the heels of the Women's World Cup, TONL and Nike journeyed into the lives of everyday women/women of color across the nation, who have been inspired to create a new narrative of sport with their stories in the presence of male sports perception. Through the use of powerful imagery and storytelling, TONL and Nike were dedicated through TONL's 'Narratives' section to tell a series of rich, multi-generational stories of women using sport to inspire themselves while empowering others.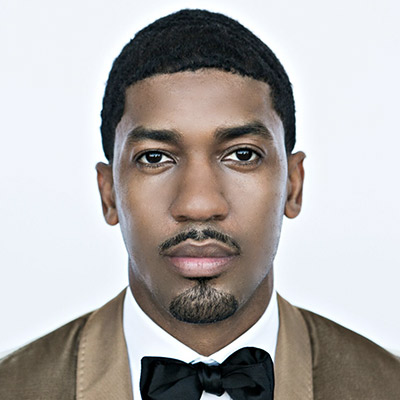 Derek 'Fonzworth Bentley' Watkins
Named by GQ magazine as the First Gentleman of Hip Hop, Derek 'Fonzworth Bentley' Watkins is a Grammy nominated producer, artist, author, and fashion icon. He won the Guild of Music Supervisors Best Original Song Award for the Juneteenth Episode of Blackish and the MTV Moonman for Best Choreography for "Fade" video feat. Teyana Taylor. His portfolio of tech-focused companies create innovative solutions in STEM/Arts Education, Workforce Development, Hair/Skincare, and Sustainable Energy. Ambassador to the Department of Energy's Minorities in Energy initiative from 2015-2018, Derek provides leadership coaching, strategic guidance, and leverages his vast network to assist the next generation of entrepreneurs and innovators with capital and partnership opportunities for growth.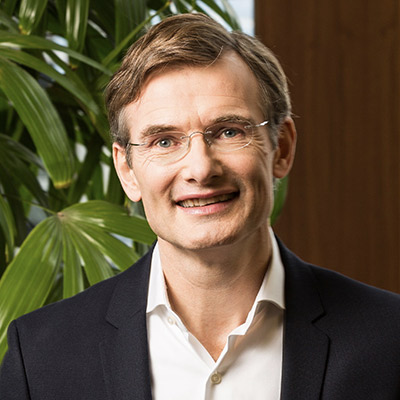 Rik van der Kooi
Microsoft
Rik van der Kooi is the Corporate Vice President of Microsoft Advertising. In this capacity, he leads the company's global advertising business and sales organization, which is focused on developing advertising and monetization solutions for marketers. Rik also plays a key leadership role in an evolved strategy across Microsoft's search, advertising and news businesses, holding accountability for its growth and development.

Rik has successfully formed numerous industry partnerships with Verizon, Yahoo!, AOL and others. He is the Chairman of the Interactive Advertising Bureau (IAB) and the executive sponsor of the Blacks at Microsoft (BAM) employee resource group.
2019 Agenda
Click Event To Expand For More Information