THE ADCOLOR AWARDS
PRESENTED BY BING AND OMNICOM GROUP
Since 2007, ADCOLOR has honored individuals and companies that go above and beyond to make a difference in the creative and tech industries. This is our night to celebrate their accomplishments and give them the recognition they've so richly earned.
Nominations are now open until Friday, May 4th.
Visit nominations.adcolor.org to nominate someone today.
CRITERIA
CATEGORIES
AWARD CATEGORIES
RISING STAR
A Rising Star is an up-and-coming young gun with less than seven years of experience. He/she stands out among his/her peers as someone who is brilliant, whose personality shines and whose differences only make him/her and those around them stronger as they move forward in their career.
ROCKSTAR
A Rockstar is someone who, whether through their primary role or extracurricular activities, shows brilliance as a leader and visionary in the industry. He/she has a positive track record and the potential to accomplish so much more. Falling in between the Rising Star and the Legend, this individual is creating his or her own path and encouraging others to shine.
INNOVATOR
An Innovator is an employee who embodies progress and imagination. He/she stands out among peers as an inclusion game changer and brilliant pioneer in their role, creating breakthrough developments and/or improvements, whether tangible or intangible.
CHANGE AGENT
A Change Agent is the individual within a company who is using his/her talents and position to enhance the corporate culture and create a more inclusive environment – calling attention to the talents of all types of people. This can be part of or beyond the scope of that persons' primary role.
MOST VALUABLE PARTNERSHIP
The Most Valuable Partners (MVP) are two people/companies that work together to provide exceptional and highly effective diversity solutions within their organizations and industries. They may be an agency, marketer, media company or diverse supplier with NMSDC or WBENC certification that teams up for a short or long-term project that furthers diversity and inclusion.
ONE CLUB | ADCOLOR CREATIVE
The One Club | ADCOLOR Creative Award recipients are creative professionals of multicultural background who have demonstrated noteworthy talent and achievement within the media, creative, digital and traditional advertising disciplines.
AD OF THE YEAR
The Ad of the Year is a campaign or single execution that is truly brilliant. That pushes boundaries, promotes conversation and highlights the lives of multicultural, LGBT and/or other under-represented Americans in the mass media.
AWARDS CRITERIA
Please note: When writing the ADCOLOR Nominee Summary you must include examples of how the nominee meets the criteria below.
Rise Up: How has the nominee gone above and beyond in his/her career?
E.g.: Notable accomplishments, clear business results, awards and recognition in the field.
Reach Back: How has the nominee gone out of his/her way to help others?
E.g.: Extent of involvement, influence on peers and impact of involvement on his/her organization, industry and/or community.
2017 HONOREES AND PRESENTERS
Click To Read Honoree's Bio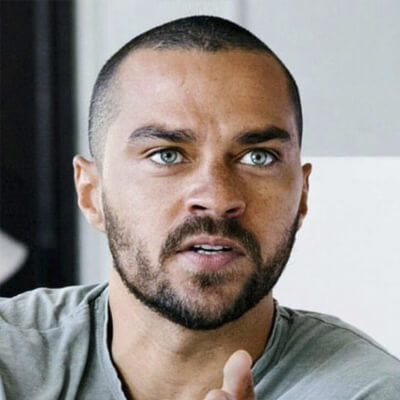 Jesse Williams
Jesse Williams is in his 8th season as Dr. Jackson Avery in ABC's hit series "Grey's Anatomy".  He most recently served as senior producer and correspondent for EPIX docuseries "America Divided" with Norman Lear and executive produced the documentary "Stay Woke: The Black Lives Matter Movement". His feature credits also include Lee Daniels' The Butler, The Cabin in the Woods and Brooklyn's Finest. Williams is founder of the production company, farWord Inc. and the executive producer of Question Bridge: Black Males, a series of transmedia art installations, films, and website. He also sits on the Board of Directors of Advancement Project and
Sankofa.org
.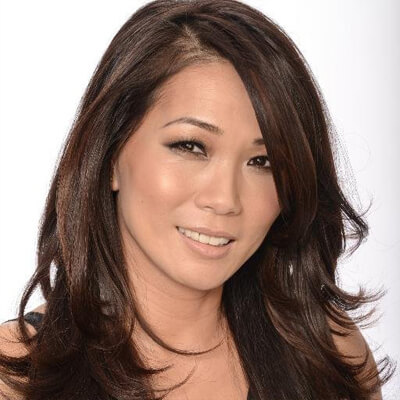 Keli Lee
ABC Studios International
Keli Lee has been named Managing Director, International Content, Platforms and Talent for ABC Studios International. Based in London, Ms. Lee leads the international division of ABC Studios, creating new opportunities for international co-productions, local original content, program formats and talent around the world.

In Ms. Lee's former role as Executive Vice President, Talent and Casting at ABC Entertainment Group (ABCEG): ABC Network and ABC Studios, a position she held for more than a decade, she oversaw all talent and casting for ABC Television Network and ABC Studios, including multiple award-winning series such as "Modern Family," "Scandal," "Grey's Anatomy," "How to Get Away with Murder," "Lost," "Desperate Housewives," "Black-ish," "Fresh Off The Boat," "Once Upon a Time," "Marvel's Agents of S.H.I.E.L.D.," "American Crime, "and "Quantico."

Under Ms. Lee's decade of leadership, ABC received a total of 30 Emmy Awards in the Outstanding Acting Categories including Viola Davis's historical Emmy Award in 2015 as the first African American actress to win Outstanding Lead Actress in a Drama and Regina King for Best Supporting Actress, Julie Bowen, Eric Stonestreet, Ty Burrell, and 159 Emmy Award nominations for actors including Kerry Washington, Sofia Vergara, and Timothy Hutton. During Ms. Lee's tenure, ABC also received 60 Golden Globe Nominations and five Golden Globe Awards in the acting categories.

Ms. Lee spearheaded ABCEG's efforts to bring greater inclusiveness to the screen, a strategy that has led to domestic ratings success as well as expanded global viewership for the company. Diverse and international talent is both a strategic priority and a personal passion for Ms. Lee. Her relentless and global search for talent led to the discovery of talent such as Bollywood sensation Priyanka Chopra, who was cast in the drama "Quantico" after Ms. Lee met her in India and brokered a talent deal with her in a competitive situation. Ms. Lee discovered Korean actress Yunjin Kim, who starred in the ABC series "Mistress" and whose character in "Lost" was created for her after Ms. Lee orchestrated a meeting with executive producer J.J. Abrams. Colombian actress Sofia Vergara was cast by Ms. Lee in several roles, ultimately starring in "Modern Family." Sara Ramirez was discovered by Ms. Lee after the Broadway show "Spamalot," and her role in "Grey's Anatomy" was created after Ms. Lee introduced Ramirez to creator, writer and Executive Producer, Shonda Rhimes.

Keli Lee's commitment to finding global talent also led her to conceptualize and create ABC Discovers, a series of landmark initiatives with a globally focused creative talent recruiting program that leverages technology to allow acting, writing and directing talent to submit their original content online. Winners of the program are offered training, mentorship, and capital in order to scale their skills. As the result of this and other efforts, Ms. Lee and her team discovered and mentored more than 500 diverse and international actors. Past program participants include 2014 Academy-Award® winning actress Lupita Nyong'o of "12 Years a Slave," 2015 Golden Globe winner Gina Rodriguez of "Jane the Virgin," Chadwick Boseman of "Marvel's Black Panther," Jesse Williams of "Grey's Anatomy," Randall Park of "Fresh Off The Boat," "Dancing with the Stars" judge Carrie Ann Inaba, and Cornelius Smith Jr., who is now a series regular on the ABC hit drama "Scandal."

Ms. Lee earned a B.A. in Philosophy from New York University and is a member of the 2014 Class of Henry Crown Fellows at The Aspen Institute. She was named one of Fast Company's "Most Creative People in Business 1000" in 2015.She is a national Board Member for Step Up, and was the 2012 recipient of the Step Up Women's Network Inspiration Award. She is also a former mentor to the Korean government's Ministry of Culture and Tourism for KOCCA and is a member of the Council of Urban Professionals, for which she received their CUP Catalyst Award in 2014.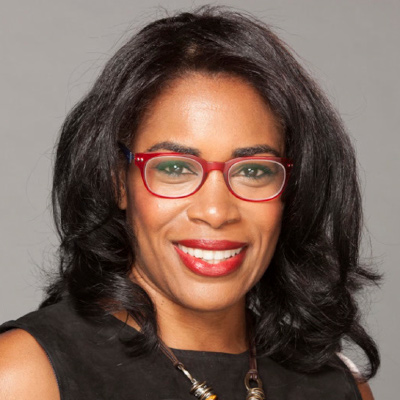 Nadja Bellan-White
Ogilvy & Mather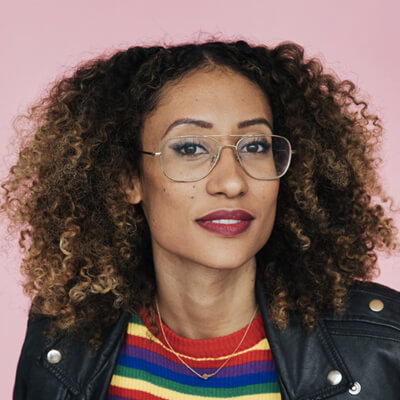 Elaine Welteroth
Teen Vogue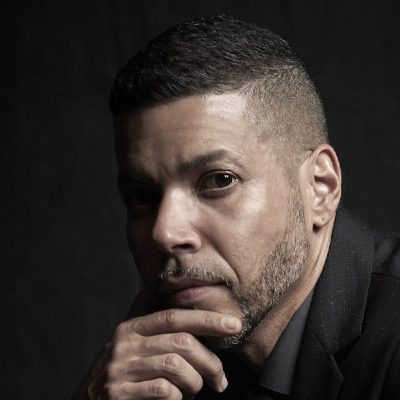 Wilson Cruz
Wilson Cruz can most recently be seen recurring in Netflix's series, THIRTEEN REASONS WHY and recurring on ABC'S drama, MISTRESSES, playing the role of 'Dante. Early in his career, Wilson won the hearts of audiences playing 'Rickie Vasquez' on MY SO CALLED LIFE. It was the first openly gay teenager role to air on network primetime television. He has continued to earn fans and critical acclaim on television, film and on stage.

Wilson's theatre accolades include his portrayal of the critically acclaimed role 'Angel' on Broadway and in the West Coast Premiere of the Pulitzer Prize and Tony Award winning musical, RENT. His portrayal earned him The Los Angeles Ovation Award and Dramalogue Award. He also starred in Tick, Tick, BOOM! at the Westport Country Playhouse, West Coast Premiere, and its Frist National Tour.

Wilson has also portrayed a long line of memorable and poignant characters on television. From one of TV's first transgender characters in the Emmy nominated episode of ALLY MCBEAL, to series regular roles on PARTY OF FIVE, RICK AND STEVE, THE HAPPIEST GAY COUPLE IN THE WORLD. Wilson recurred as 'Kenji Comez Rejon' on FOX television's ensemble drama, THE RED BAND SOCIETY, starring Oscar winner, Octavia Spencer. He has also recurred on SHAMELESS, THE WEST WING, NOAH'S ARC, PUSHING DAISIES, THE CLOSER, NCIS, AMERICAN DAD, RELATED MONK, ER, THE FINDER, and HUSTLING.

Wilson's career has equally translated to success on the big screen in both studio and independent films. His film credits include, HE'S JUST NOT THAT INTO YOU, SUPERNOVA, NIXON, THE PEOPLE I'VE SLEPT WITH, PARTY MONSTER, COFFEE DATE, JOHNS, ALL OVER ME, and METH HEAD.

On the frontlines of LGBT advocacy, Wilson Cruz recently served as the Director of Entertainment Industry Partnerships and as National Spokesperson for GLAAD, the nation's leading LGBT media advocacy organization. Wilson also wrote and is executive producing a six-­‐ part Docuseries, OUT OF THE BOX: HOW AMERICA CAME OUT ON TV.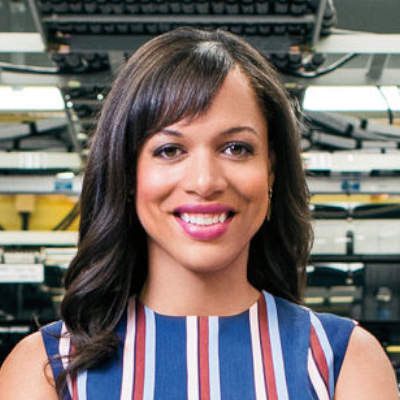 Erin Teague
YouTube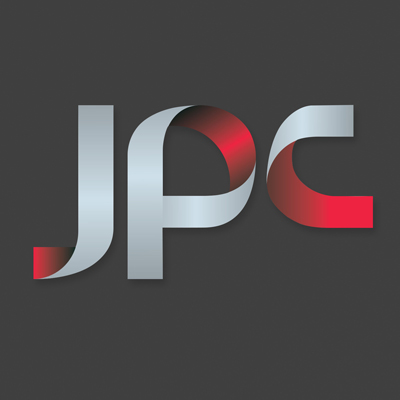 Johnson Publishing Company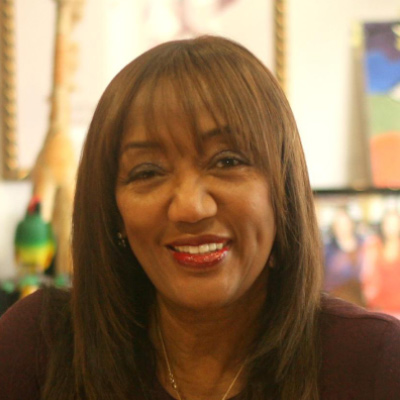 Carol H. Williams
Carol H. Williams Advertising
ADCOLOR | ONE CLUB CREATIVE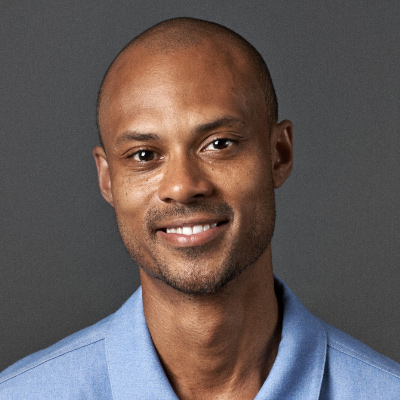 Max Stinson
Wieden+Kennedy
Max Stinson is a creative director at Wieden+Kennedy Portland. His creative influence has touched some of advertising's most iconic brands including Nike,Dodge and Chrysler, Old Spice, and POWERADE.

Before joining W+K, Max nurtured his love of art, writing, and design in his hometown of Chicago, Illinois. One of his first stints in advertising was with Element 79 where he honed his skills working on the Gatorade account.

In 2009, Max was recruited to join the team at W+K. While he worked on a number of brands in those early years, perhaps his biggest impact was on Procter & Gamble's Old Spice business. Through a series of campaigns, he helped turn the once-dormant deodorant line into one of the most award-winning and prominent brands in the market today.

His work has been recognized at some of the top award shows including the One Show, Cannes, D&AD, the Webby Awards, and AICP.

Max's contributions to advertising extend beyond his role as creative director. He has taken an active role in furthering multiculturalism in the industry. In 2015, he was a participant in Here Are All The Black People, the One Club's annual multicultural career fair, and in the past couple of years, he has helped spearhead the social justice initiative at W+K.
ADCOLOR | ONE CLUB CREATIVE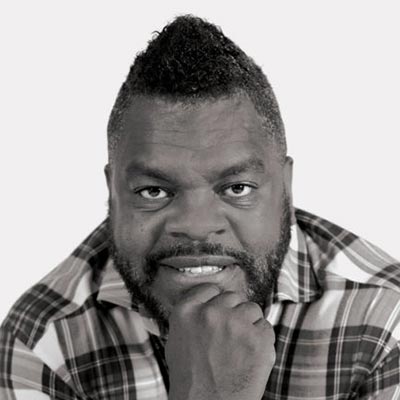 Wells Davis
David & Goliath
Wells has been a researcher and strategic planner for the past 24 years. Throughout his career, he has been providing strategic counsel for some of the top agencies and brands in North America including TBWA, McCann, TAXI, Saatchi & Saatchi, Leo Burnett Chicago and currently David&Goliath in Los Angeles.

His responsibility is to glean human truths (insights) from primary and secondary research in order to develop inspirational briefing documents for integrated communication strategies. Wells also knowsthe importance of building brands in the new digital era requires innovative and creative ways to influence purchase decisions all the way along the consumer journey. In addition to hard selling campaign strategies, Wells particularly enjoys working with brands that embrace their challenger spirit, live their purpose and also play a role in making people's lives better.

Wells has worked with many of the world's top brands. His brand strategy experience includes, Jack In the Box, Kia, California Lottery, Universal Studios, Coca Cola, Nike, Kellogg's, Nintendo, Nissan, Ford, Toyota, General Motors, MINI, Mitsubishi, Buckley's Cough Syrup, Health Watch, Life Brand, O Henry, Fruitopia, Fresca Microsoft, X Box, Apple, Sony, Sony Playstation, Rogers AT&T, Taco Bell, Burger King, Sears Canada, Enbridge Shoppers Drug Mart, Life Brand, and The Sony Store.

When Wells is not working, he likes to DJ, produce music, and cook complicated meals. He also enjoys donating his time and resources to Today I'm Brave, a nonprofit founded in 2016 by David&Goliath's founder and chairman David Angelo, whose mission is to inspire individuals and organizations through Brave initiatives and by sharing Brave stories from around the world.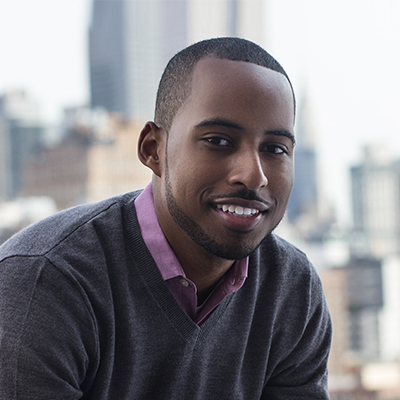 Jonathan Priester
Google
Jonathan Priester is an Account Strategist at Google serving as a member of the Global Support and Performance team. At Google, Jonathan is responsible for growing advertiser's business at scale across multiple verticals by serving as a liaison to educate,consult and provide policy solutions via the full suite of Google AdWords products. In addition to his work with clients, at Google Jonathan serves as a Co-lead of the New York chapter of the Black Googler Network (BGN), Google's employee resource group dedicated to supporting diversity and inclusion both at Google and throughout the greater tech community.

Prior to his time at Google, Jonathan has had the opportunity to develop a strong background in digital marketing, merchandising and account management through a combination of digital roles at JCPenney Corporate and agency experience at BBDO, AMV BBDO and The Godwin Group.

Born and raised in Jackson, Mississippi, Jonathan is a graduate of the Boston University College of Communication and The University of Texas at Dallas School of Arts and Humanities. With a Bachelors of Science in Advertising and Masters of Arts in Emerging Media and Communication respectively, Jonathan is trained in both branding and marketing disciplines.

Jonathan currently serves as a member of the ADCOLOR Advisory Board, an organization dedicated to tackling issues of inclusion and diversity across advertising, technology and creative industries. Jonathan is also an advisor to the executive board of Operations Crossroads Africa, a non-profit organization dedicated to building cross-cultural networks through service based exchange trips in countries across Africa, Brazil and the Caribbean.

Jonathan is a proud member of the 2010 Most Promising Multicultural Student Program and was recognized as the American Advertising Federation 2016 Most Promising Multicultural Student Program Alumni Rising Star.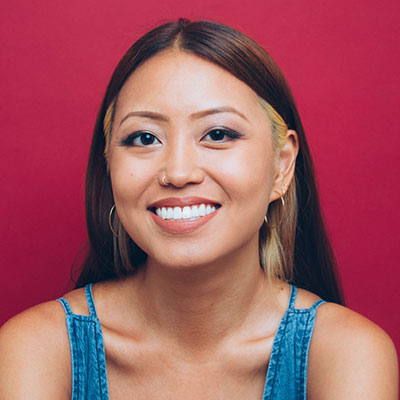 Jezzika Chung
TBWA\Media Arts Lab
Jezzika Chung's career in advertising has been as colorful as her collection of vintage clothing. After being chosen as one of 40 college seniors across the nation to take part in the AAF Most Promising Multicultural Students program in 2013, she interned as a strategist at Leo Burnett as part of the 4A's MAIP Program. She was then chosen as one of 26 Adcolor Futures to participate in its career-shifting program in Los Angeles.

In 2013, she began working at Apple's exclusive ad agency Media Arts Lab in the account management department. After launching a behemoth of a project on apple.com celebrating 30 years of Mac, she worked across U.S. and global campaigns for iPad Pro, the launch of iPhone 6, MacBook, and various other Apple products. She's worked with over 20 markets around the world to launch TV, print, outdoor, and digital ads.

After a series of fortunate events that involved a "Shot on iPhone" Beyoncé music video remake, Jezzika worked her way into the creative department as a copywriter. Since her transition, she's worked on the Cannes Grand Prix-winning Shot on iPhone campaign, including the "Human Family" film that premiered during the opening ceremony of the 2016 Summer Olympics. She then went on to launch a witty iPad Pro campaign and a collection of dynamic films for Apple Watch.

Jezzika is committed to promoting diversity and inclusion in advertising and media, planning cultural events at both Media Arts Lab and TBWAChiat Day throughout the year. She also leads a triple life as a hip hop dancer and Korean BBQ connoisseur.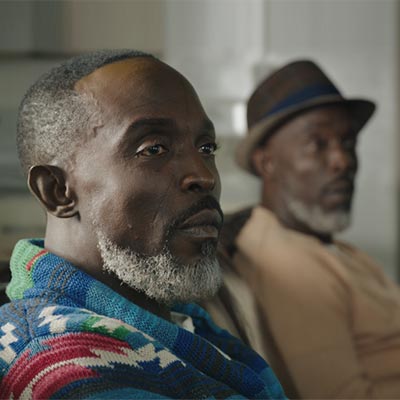 The Atlantic / Wieden + Kennedy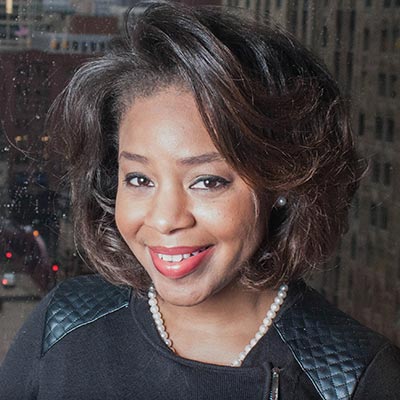 Ronnie Dickerson Stewart
DigitasLBi, NA
Ronnie Dickerson Stewart is Vice President Group Director of Talent Engagement & Inclusion at DigitasLBi. In her role she leads DigitasLBi's Diversity, Inclusion and Corporate Social Responsibility practice across North America. Additionally, Ronnie is Co-Chair of the 4A's (American Association of Advertising Agencies) Diversity Steering Committee.

As DigitasLBi's North American Diversity and Inclusion leader, she has been the architect of the agency's inclusion strategy. In her day-to-day work she's creating and executing against an inclusion framework for the agency's business, talent and culture.

Prior to her current role, Ronnie spent 11 years working in media across Chicago's leading agencies including FCB Chicago, Starcom Mediavest Group and Burrell Communications. Prior to transitioning to her current role, she was Vice President/Media Director on the Sprint business at DigitasLBi.

Ronnie has a passion for people, and a commitment to mentorship education, growth, and development. She mentors men and women from all backgrounds across the advertising and tech industries. She has delivered guest lectures on digital, media and multicultural marketing for DePaul University, University of Chicago, Columbia College Chicago, and Northwestern University.

Ronnie's most cherished roles are wife to Christopher, and #MamaBear to her son, Carter!

When she isn't working, wife-ing or mom-ing, she's helping others navigate the ad and tech industries, or their careers as a certified Career Management and Executive Leadership Coach via her consultancy The Dickerson Stewart Group.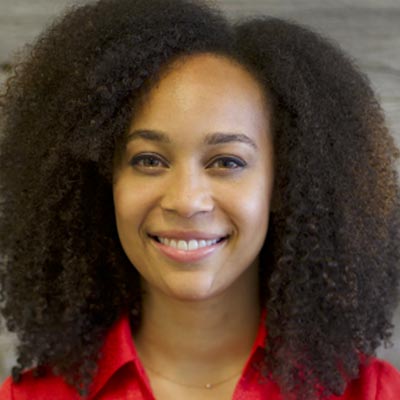 Morgan DeBaun
Blavity, Inc
Morgan DeBaun started her career in Silicon Valley and is the CEO of Blavity, Inc. makers of Blavity, 21Ninety.com, AfroTech and Shadow and Act. She is a serial startup entrepreneur passionate about building technology at the intersection of creativity and culture. Since founding the company, Morgan has grown Blavity, Inc. to be one the fastest growing digital media startups and a top destination for black youth culture. She is one of only 14 Black women to raise over 1 million dollars in venture funding and her list of accolades include Forbes 30 under 30 list, SXSW Black Innovator of the Year, The Root 100, Silicon Alley Top Women in Tech and finalist for 2016 TechCrunch Founder of the year.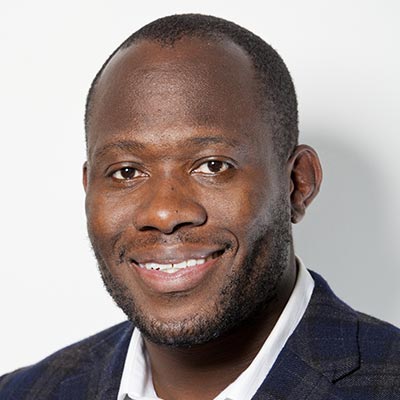 Kofi Amoo-Gottfried
Facebook
Kofi is a brand builder, leader and consummate strategic thinker with rich experience from both client and agency sides. He is currently the Head of Consumer Marketing at Facebook, after a stint as the Head of Consumer Marketing for internet.org, a Facebook-led initiative to bring internet access to the half of the world that's not online. Prior to joining Facebook, Kofi was the Chief Strategy Officer for FCB New York. He joined FCB from Bacardi Global Brands, where – as the Global Communication Director for Bacardi Rums – he led global strategy, creative and integrated marketing communications for Bacardi's rum portfolio and was the architect for the creation and launch of "Untameable Since 1862", Bacardi's global trademark idea built on the brand's remarkable heritage, provenance and irrepressible spirit. As the Founder & Managing Director of Publicis West Africa, he created and launched the first majority-owned network agency on the African continent. Before Publicis, Kofi was the Senior Strategic Planner at Wieden+Kennedy, where he crafted the strategy for Nike's global Beijing Olympics campaign. He began his career at Leo Burnett Chicago.

Kofi currently sits on the board of Population Services international (PSI), the global health and human services NGO dedicated to making it easier for people in the developing world to lead healthier lives and plan families they desire. In 2014, Kofi was named to Ad Age's "40 under 40" list of young marketing stars.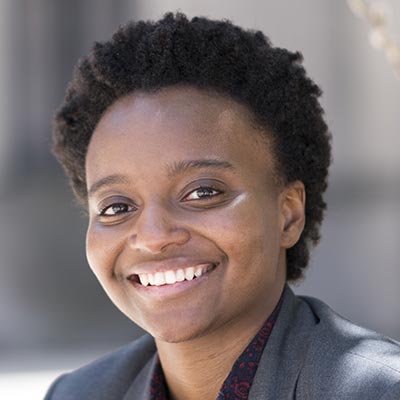 Jessica McGlory
Engine Media
Jessica McGlory has been featured by Flavorwirefor her "Badass Advice for Women in Media" and Technically Philly for knowing a thing or two about fandoms. As a consultant, Jessica guided entertainment and digital agencies in identifying how fandom data can help expand their offering. Jessica also works as Associate Director, Paid Social Lead for Engine Media, a modern media agency where she leads the strategic arm of the paid social department.

An avid thought leader, Jessica shares content on LinkedIn to help dispel the mystery of paid social and fandoms in her effort to make it accessible to everyone and open source. Her contributions to the media world have resulted in Jessica being placed on 4A's 100 People Making Advertising Great List.
Most Valuable Partnership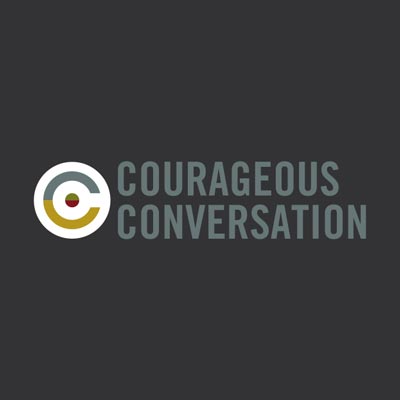 Courageous Conversation
Most Valuable Partnership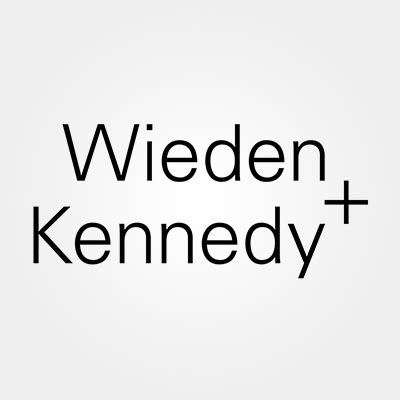 Wieden + Kennedy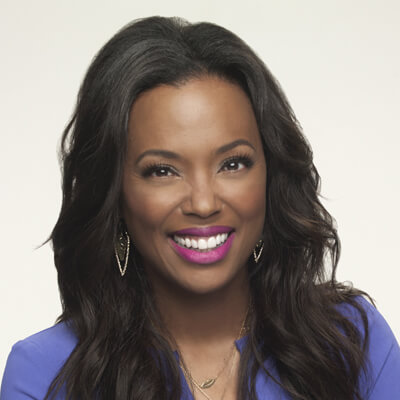 Aisha Tyler
Aisha Tyler is a celebrated actor, comedian, director, author and activist who is currently co-host of the hit CBS daytime talk show The Talk. She is also known for voicing spy Lana Kane on F/X's edgy hit comedy Archer and her role in CBS's Criminal Minds. In addition to her work in the entertainment space, Aisha is deeply dedicated to charity and volunteerism. She serves on the board of Planned Parenthood, acts as spokesperson the American Red Cross and consults with the trust for Public Land's Parks for People Project.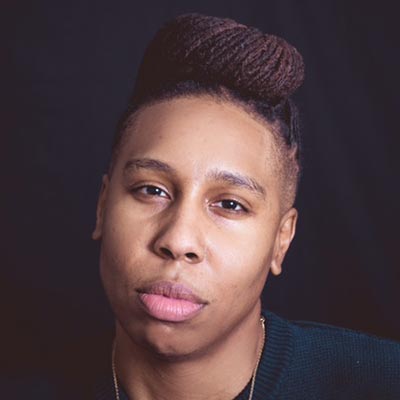 Lena Waithe
Hailing from Chicago's South Side, writer, producer, and actor Lena Waithe is currently at the helm of Showtime's new drama series THE CHI and was named one of The Hollywood Reporters'2015 "Ten TV Breakout Stars."Lena penned THE CHI for Fox 21 Television Studios with Kapital Entertainment and Common producing. The pilot will star Jason Mitchell and Jacob Latimore with Rick Famuyiwa (DOPE) directing. Lena also has TWENTIES, a half-hour comedic pilot in vein of INSECURE and ATLANTA. Lena wrapped shooting on Steven Spielberg's READY PLAYER ONE and is a series regular on Netflix's MASTER OF NONE. She has also appeared in TRANSPARENT and THE COMEBACK. Lena is a producer on STEP SISTERS at Broad Green with Charles Stone III directing. Name done of Variety's 2014 "Top 10 Comics to Watch," Waithe also produced the Sundance darling Dear White People.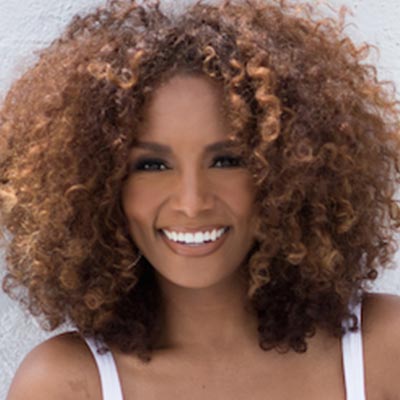 Janet Mock
Redefining Realness
Janet Mock is the author of two memoirs,Redefining Realness(2014) and Surpassing Certainty(2017), the host of the conversation series, Never Before, a contributing editor and columnist for Allure,and a feminist intent on tackling stigma through storytelling.

Janet broke ground in 2014 with the release of her first book Redefining Realness,a pioneering and profound memoir which was the first biography written from the perspective of a young trans person. It debuted on the New York Times bestsellers list in 2014 and Janet was interviewed by Oprah Winfrey for Super Soul Sunday. Her second book, Surpassing Certainty, a memoir about the years in her life when she was not public about being trans, was praised by Kirkus as a "defining chronicle of strength and spirit...brimming with liberated self-discovery."

On January 21, 2017, the sought-after speaker and advocate (who founded #GirlsLikeUsand #TransBookDrive)addressed millions on stage at the Women's March on Washington, where she urged for an intersectional and inclusive movement that included all women: trans women, undocumented people, sex workers and disabled folk.

Janet began her media career at People.com (People magazine's website), where she worked for five years climbing the ranks at Time Inc. from Staff Writer to Staff Editor upon her departure in 2012. She has since produced the HBO documentary The Trans List, where she conducted all interviews and worked with Timothy Greenfield-Sanders. She also created the column "Beauty Beyond Binaries" for Allure.com, and the interview podcast Never Before for Lenny Letter with Pineapple Street Media, which has featured Tina Knowles-Lawson, Rep. Maxine Waters and Lena Dunham. She also served as a correspondent for Entertainment Tonight (interviewing Queen Latifah, Jeffrey Tambor), a contributing editor for Marie Claire (for which she wrote the November 2016 cover story on Nicki Minaj), and an on-air contributor and host for MSNBC, where she helmed the groundbreaking series,"So POPular!" interviewing Lena Dunham, Salma Hayek, Issa Rae, and Amber Rose, cohosted the 2015 Global Citizen Festival with Alex Wagner and Willie Geist, filled in for Melissa Harris-Perry,executive-produced the original docu-series, "Beyond My Body."

Born in Hawaii, Janet's story of growing up trans caught the nation's attention in a 2011 Marie Claire article. Since then she's become a millennial media powerhouse. Variety named her one of its 2017 "Power of Women," TIME called her one of "the most influential people on the Internet" and one of "12 new faces of black leadership" while Fast Company named her one of 2015's "most creative people in business."

Her writing has appeared in Lenn yLetter, The New Yorker, Marie Claire, and The Advocate. She wrote the foreword for famed photographer Mark Seliger's collection, On Christopher Street: Transgender Stories,contributed to the anthology, The Feminist Utopia Project,and has appeared on the covers of Paper, OUT and C☆NDY magazines.

A native of Honolulu, Janet attended the University of Hawaii at Manoa, earned her MA in journalism from New York University, and serves on the board of the Arcus Foundation.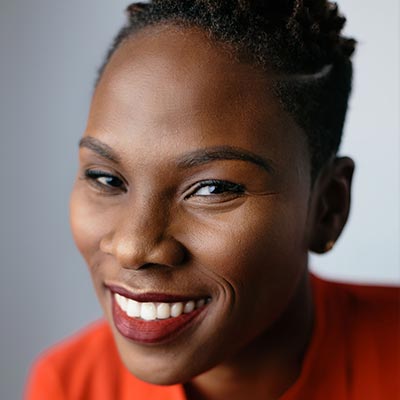 LUVVIE AJAYI
AwesomelyLuvvie.com
Luvvie Ajayi is a New York Times best-selling author, speaker and digital strategist who thrives at the intersection of comedy, technology and activism.

A 13-year blogging veteran, she's the voice behind the widely respected blog AwesomelyLuvvie.com, where she covers all things pop culture with razor sharp commentary and wit. Her blog inspired her debut book, titled I'M JUDGING YOU: The Do Better Manual, which was released in September 2016, and was an instant best-seller, landing on the New York Times list its' first week!

The drive to leave the world better than she found it is the foundation of her work with The Red Pump Project. Created in 2009, Red Pump is a nonprofit that raises awareness about the impact of HIV/AIDS on women and girls. She serves as the national nonprofit's Executive Director, managing a team working to empower, educate and drive conversation about the epidemic across four states. They have earned a Congressional Record from the U.S. House of Representatives and Resolutions by the Illinois State Senate as well as the City Council of Chicago.

A sought-after speaker, Luvvie leverages her background in marketing, communications and new media to present on topics related to blogging, branding and activism. The University of Illinois alum has spoken on several notable stages including The White House, TedXColumbiaCollege, SXSW, Social Media Week (Chicago, Lagos, Johannesburg), Techne Summit (Egypt), National Association of Black Journalists Conference, among others. She has interviewed bosses like Oprah Winfrey, Geena Davis, Gloria Steinem and Shonda Rhimes. She also runs AwesomelyTechie.com, a site for writers, small business owners and everyday people looking to use technology to make their lives easier as an extension of her marketing expertise.

Luvvie was selected to Oprah Winfrey's inaugural Supersoul 100 list, voted as the Influencer of the Year at the 2016 Iris Awards and was chosen as a 2015 Black Innovator by XFINITY Comcast. She is also a past winner of the Women's Media Center's Social Media Award for using her voice for pop culture critique and gender and racial justice.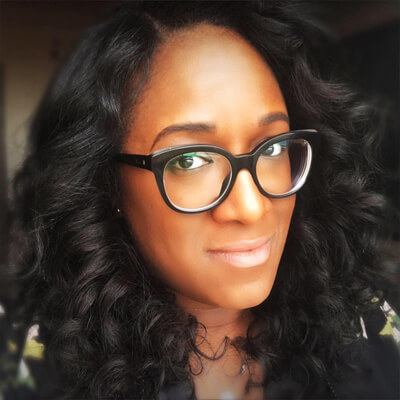 Tiffany R. Warren
ADCOLOR
Tiffany R. Warren is Senior Vice President, Chief Diversity Officer for Omnicom Group. She oversees a team focused on Omnicom-wide change efforts for the advancement and retention of top performing talent inclusive of women, people of color and LGBT's in an inclusive work culture.

Recognized as a leader in the field of diversity, Tiffany is a talent strategist with 19+ years of championing diverse professionals in the advertising industry. In 2005, she founded ADCOLOR, which has launched the ADCOLOR Industry Conference, ADCOLOR Awards and ADCOLOR University. As President of ADCOLOR, she is deeply involved in the direction the industry is taking around diversity.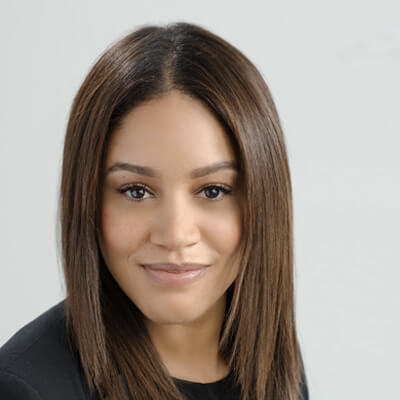 Christena J. Pyle
ADCOLOR
Christena J. Pyle currently serves as Director of Diversity & Inclusion at Omnicom Group and Director of ADCOLOR. In these roles she is responsible for executing an Omnicom-wide inclusion strategy focused on the recruitment, advancement and retention of diverse talent. She serves as a cross-network liaison aligning the strategy with each company's business objectives. Christena launched her career in advertising as an account manager on IBM at Ogilvy New York, before transitioning to Wieden + Kennedy where she produced award-winning campaigns for multinational clients including Nike, ESPN and Heineken. In 2012, she helped build Wieden + Kennedy's mobile capability by partnering with ADCOLOR to develop their first-ever mobile app. In addition to her roles with Omnicom and ADCOLOR, Christena serves on judging panels for the American Advertising Federation (AAF) Mosaic Awards, AAF Most Promising Minority Student Program and on ADCOLOR's Advisory Board. She is currently a member of the 4A's Multicultural Advertising Intern Program (MAIP) Alumni Board after serving as President from 2013–2015. In 2011, Christena was named one of NV Magazine's 2011 Movers & Shakers. In 2012, ADCOLOR presented her with their Unsung Hero Award. Additionally, in 2014, she was recognized with the JWT Innovator of Change Award. Prior to her advertising career, Christena was a cast member on MTV's Road Rules, where she went on to win the Real World vs. Road Rules Challenge. She holds degrees in both aviation flight science and communications and now resides in Brooklyn, New York.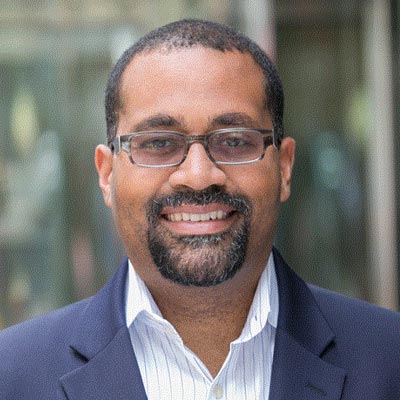 Alvin Bowles
Facebook
Alvin Bowles, VP, Global Publishers Sales & Operations manages Facebook's Audience Network and various products and technology initiatives focused on delivering value to content providers. As a part of the Facebook Publisher Solutions vertical, he is responsible for the worldwide network of quality inventory from global publishers and developers applicable for scalable monetization with advertisers. Based in New York, he reports to the VP of Publisher Solutions as a part of the Global Media Solutions division, delivering strategic value beyond Facebook's core consumer product.

Prior to Facebook, Bowles was Global GM for Video at Grab Media/Rhythm One, and was accountable for all aspects of the divisions operations as well as spearheading strategic development and managing the firm's growth. In August 2013, as CEO, Bowles led Grab Media through an acquisition to Rhythm One, a publicly traded leading technology firm, headquartered in London.

Bowles joined Grab from Viacom, where as senior vice president – brand solutions BET Networks, he led integrated sales and strategy efforts, including product integration, branded entertainment, original digital content, event execution and experiential marketing. He created a number of television and online properties on behalf of advertisers, which received a number of industry awards.

Before joining Viacom, Bowles worked at AOL as vice president and publisher of AOL Black Voices as a key member of the strategy sales team 2006-2007. In this role he oversaw sales and sales development for AOL multicultural division as the brand experienced tremendous growth during this period.

From 2004-2006, Bowles worked at Time Warner as the vice president of the global asset media group developing cross-functional sales and marketing platforms for various divisions across Time Warner's portfolio. Prior to Time Warner, he served as Sony Music's director of business development and created strategic traditional and digital partnerships with brands on behalf of the label group. He began his career at JP Morgan where he spent three years as a corporate financial analyst, eventually transitioning into media.

Bowles earned his MBA from Harvard University Graduate School of Business and he received his undergraduate degree in business administration from the University of Michigan in Ann Arbor. He is a member of the Board of Directors of Ryman Hospitality Properties, a publically traded REIT, headquartered in Nashville, TN. He also serves as an advisory council member for a number of civic-minded ventures and is an active alumnus for both Michigan and Harvard.

Alvin Bowles resides in New Rochelle, NY with his wife, and two daughters.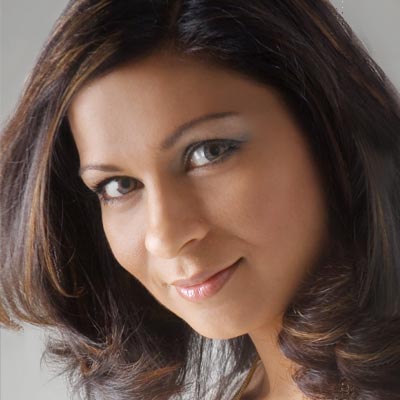 Anjula Acharia
Trinity Ventures
Anjula Acharia is an entrepreneur, philanthropist, pop culture enthusiast and angel investor in ClassPass, The Hunt (acquired by Pinterest), Mayvenn, Gobble, The Muse, Cue and Hooked – Telepathic. As a partner at Trinity Ventures, Anjula works to transform portfolio companies into truly global brands as well as work to further Trinity's campaign for greater diversity in tech.

Prior to joining Trinity, Anjula co-founded Desi Hits!, which introduced mega-stars Lady Gaga, 50 cent and Britney Spears to India, and launched Bollywood star Priyanka Chopra with partner/investorJimmy Iovine in the U.S..Anjula has deep connections in the entertainment/music/tech world and was named as one of Billboard's 'International Power Players' and 'Top 40 Women in Music.' She is passionate about mentoring entrepreneurs and bridging the gap between technology and entertainment, and to this end was named on Vanity Fair's'Next Establishment' List as a "titan disrupting media, technology and culture."

Anjula was on ELLE Magazine's List of 2016 Women in Tech. She was named as one of 'The Top Women Executives of Indian Heritage' by Forbes Magazine, a recipient of the ADCOLOR 2016 CATALYST award, and most recently featured on AdWeek's 2017 Disruptors List.Anjula also manages Priyanka Chopra.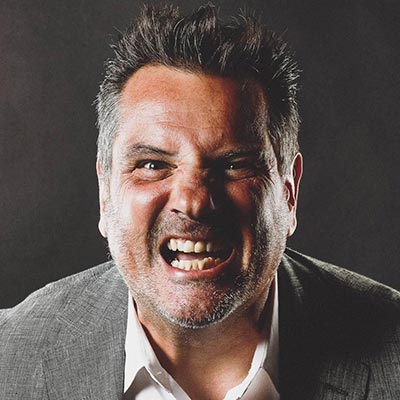 Anthony Del Monte
Squeaky Wheel Media
Anthony is a advertising veteran with credentials in the interactive space dating back "pre web". His success is attributed to his steadfast commitment to the needs of both clients and employees. This commitment is Anthony's utmost priority at Squeaky and is evangelized through the company's motto: "Always Be Nice".
In 1993 Anthony headed Renaissance Multimedia, one of the first interactive agencies in New York City. He became a partner at Renaissance and worked to build a core team that would guide the company to be named one of the National "Fast 500" by Deloitte & Touche in 1999.
In September 2001, Anthony funded and founded his own interactive agency in New York City:
Squeaky Wheel Media
. Anthony is also recognized as an expert in the field of digital media as a featured columnist for Advertising Age's
Small Agency Diary
.
Squeaky specializes in web-based ideas, design, and development. The agency is an independent, certified minority-owned company committed to assisting clients with their business and communication objectives by creating award-winning designs and developing interactive user experiences. Equipped with a diverse staff of talented professionals specializing in various disciplines, Squeaky has experience working across a wide-range of industries. Some of Squeaky's clients include: WellPet, Jackie Robinson Foundation, Simply 7, NY Lottery, and WisdomTree.
In 2011, Anthony leveraged the talent of Squeaky to co-found
IHadCancer.com
, an online social support network that is changing the way that survivors, fighters and caregivers deal with a cancer diagnosis. Since its inception, the revolutionary website has helped tens of thousands of people realize that they are not alone and has received much acclaim, including recognition from Parade Magazine as the
"The #1 Life-Saving Social Network"
and is a three time Webby Award winner for
"Best Community Website"
.
As President of Squeaky, Anthony is responsible for oversight of the agency and all major client engagements. His success is attributed to his steadfast commitment to the needs of both clients and employees. As a board member for
NJCU School of Business
(his alma mater) and El Tunco, Orphanage, Anthony understands the importance of diversity and is also privileged to act as a mentor for students of the
Jackie Robinson Foundation
.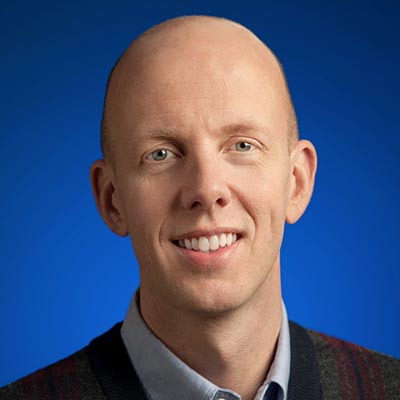 Arjan Dijk
Google
Arjan Dijk (San Francisco, CA) is Google's Vice President of Marketing. Arjan's passion is helping businesses, around the world, to get online, thrive and grow through the transformative power of digital technologies. His responsibilities at Google include marketing Google's suite of ads product solutions to the 100M+ Small & Medium Businesses globally. Arjan also leads Media Strategy, Execution and ROI for all Paid Media across Google's Marketing campaigns and a Mobile Growth Marketing Team dedicated to helping users discover, use and love Google's Mobile Apps products.

Beyond his day job, Arjan is the Global Executive Sponsor of Google's "Gayglers" LGBTQ Employee Resource Group. He supports numerous LGBTQ initiatives including serving on the national board of GLAAD and is an active mentor to LGBTQ Googlers. In 2015 Arjan was proud to be part of the team that created "The story of Jacob and City Gym", Google's first campaign that features a pro-Transgender message. In November 2016, his team launched the #transvoices campaign for Transgender Awareness Week, to celebrate everyday transgender changemakers.

Prior to joining Google in 2008, Arjan worked for 5 years at Capital One Europe heading up the Marketing function and serving as a member of their Executive Leadership Team. Arjan also worked at Unilever in ice cream and frozen foods. Arjan has a BBA degree (Nyenrode Business University), a MSc degree in Sociology (Vrije University Amsterdam) and an MBA from INSEAD.

Arjan relocated nine years ago from London to California. He currently lives with his black Labrador retriever Mickie in San Francisco.
Brandon Rochon
Kastner & Partners, LA
Brandon has spent his whole career trying to find interesting ways to not make advertising, but build brands that are some of the most loved brands in culture. Although new to the Kastner & Partners crew, he started his career on the hard streets of Madison Ave. where he worked on Hennessy, Lugz Shoes, and Sapporo Beer.

With a few years in the NYC under his Jordan's, he decided to move to Europe where he joined the award winning TBWA/Paris and worked on brands like Absolut Vodka, McDonalds, PlayStation, Heineken and Nissan. After five years at TBWA/Paris, he decided to take on another challenge in the most romantic city in the world and moved to Ogilvy Paris and became the Global Creative Director of Coke Zero, while working on other brands such as Louis Vuitton and Perrier.

The red white and blue was calling him back, and after seven years in Paris Brandon came back to the US of A to Leo Burnett Chicago where he was SVP, Global Creative Director of Samsung Electronics, helping usher the brand into the pop-cultural icon it has become to date. Brandon has won every single major award in the industry on both continents and is one of the world's youngest and freshest CCO's in the business, but when you meet him you will realize he's just a kid with a big heart.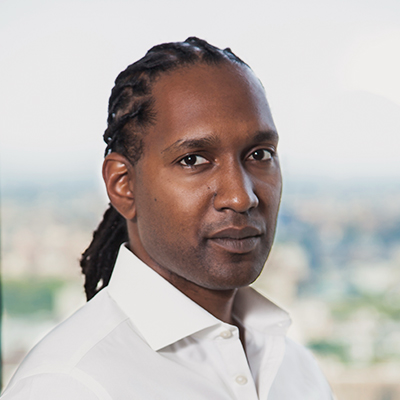 Cavel Khan
Twitter
Senior Manager, CPG Vertical at
Twitter
Cavel Khan is a Senior Manager on the CPG vertical at Twitter. Prior to Twitter he spent 8 years at Microsoft. First, as part of the Client Services Organization, building out the East Coast search teams supporting Bing. He then moved into management, leading the sales and services teams in the South East. He focused on building advertising partnerships between CPG and QSR brands and Microsoft across display, mobile, and gaming platforms. He earned his MBA in Marketing from Zicklin School of Business in New York. Follow him in Twitter @cavel.
Cavel serves as Chair of the Advisory Board of ADCOLOR, a non profit focused on diversity in Advertising. He lives in Brooklyn with his 5 yr old son.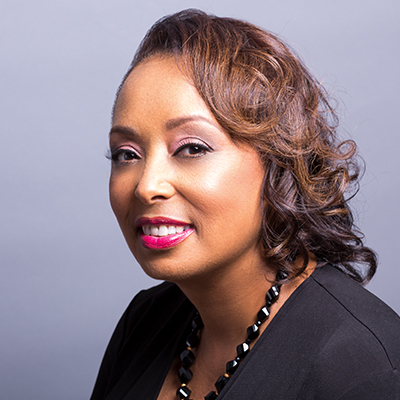 Constance Cannon Frazier
American Advertising Federation
Constance Cannon Frazier joined the American Advertising Federation (AAF) in January of 2004 as the senior vice president, AAF Mosaic Center and AAF education services. She was promoted to executive vice president after one year of service to the organization. In October of 2007, Frazier became the AAF's executive vice president of corporate programs and marketing and as of August of 2010, Frazier is AAF's chief operating officer.

As COO, Frazier manages the AAF's day-to-day operations (financial and human resources), implements programs and systems to advance the organization's effectiveness, and executes the Strategic Plan developed by the CEO. She also assists the CEO with the retention and development of corporate, professional and college chapter membership and continues to lead the Mosaic Center and AAF's efforts to create a more inclusive advertising industry. Since joining the AAF in 2004, Frazier's accomplishments include increasing corporate support of diversity programs, doubling the number of participants and financial support for the Most Promising Minority Students Program, launching the AAF Mosaic Career and Vendor Fairs and creating the first-ever AAF student conference.

Frazier achieved national recognition as an advertising educator during the twelve years, she taught at Howard University in Washington, DC.  While at Howard she also coordinated the advertising sequence and created the University's multicultural high school advertising summer workshop. Her students were also the first students from an HBCU to participate in the AAF's National Student Advertising Competition. She has extensive professional experience in the advertising industry through previous positions and consulting. Frazier also served with distinction on the AAF Board of Directors as the chair of the AAF National Academic Committee.

She has been recognized with numerous awards from corporations and academia, including the Howard University School of Communications Legacy Alumni Award; Zeta Phi Beta Sorority Inc. Get Engaged Project Award; ADCOLOR Unsung Hero Award, and the Gerald Sass Award for Distinguished Service to Journalism and Mass Communication. She is also the only educator to receive the AAF District 2 Diversity Achievement Award in Education. Most recently, she accepted the Missouri School of Journalism Honor Medal for Distinguished Service in Journalism on behalf of the Mosaic Center.

Currently she sits on the ADCOLOR Board of which she is a founding member. She is a former member of the Howard University School of Communications Board of Visitors, the University of South Carolina School of Journalism and Mass Communications Partnership Board and the Accrediting Council on Education in Journalism and Mass Communication.

She holds a Master of Business Administration from Tulane University and Bachelor of Arts in Journalism from Howard University.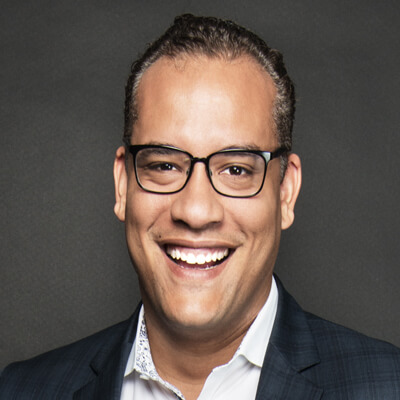 Doug Melville
TBWA Worldwide, North America
Doug leads the D&I efforts across the US TBWA offices. Since assuming the role in 2012, TBWA has spent >$150mm with Multicultural + Women owned creative businesses, increased workforce diversity efforts, and created a cultural commitment to more inclusion. He's presented 3 TEDx talks on the topic.
Prior to TBWA, Doug was Founder/CEO of the e-commerce company
RedCarpets.com
. Previously, Doug worked alongside Earvin "Magic" Johnson as President of his ad agency, and VP of his biz dev/marketing team.
In his past lives Doug was a competitive cheerleader at his alma mater SyracuseU., drove the Oscar Mayer Wienermobile across 48 states, and was a tour manager on the Britney Spears "hit me baby....one more time tour".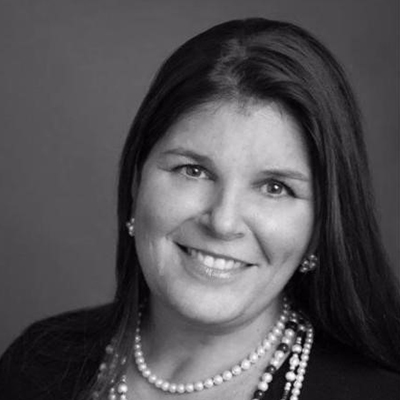 Gina Grillo
The ADVERTISING Club of New York
As President & CEO of The ADVERTISING Club of New York, the industry's premiere forum for exchanging ideas, recognizing creative excellence, innovation, cultivating talent and promoting inclusion, Gina Grillo is the champion of the industry. She leads The AD Club team and over 5,000 members with access to a network of thought leaders; the fuel for creativity; progress toward greater diversity and inclusion; and the best training for professional development.

In her 20+ years at The AD Club, Gina has transformed the Club into the voice of the modern ad industry which, in turn, shaped the conversation around diversity of thought, start-up innovation, support of Young Professionals, cultivated the importance of bravery in advertising, and has become a platform to the entire advertising, marketing and media community in New York. The Club, now in its 120th, year remains a reliable and trusted source for thought leadership, giving back to serve the community and fostering young and diverse talent.

Through i'mPART, the Club's diversity initiative that aims to raise awareness of the benefits of diversity in business and the importance of increasing and retaining a diverse workforce, The AD Club has made a $2 million investment in the nation's leading diversity programs thus far.

Gina is a force to be reckoned with – she oversees the International ANDY Awards and is on the NYC Virtual Enterprise Advisory Board. She is a Founding Member of the ADCOLOR Industry Coalition and serves on their Board of Directors, she is also a member of Advertising Week's Board of Directors, both of which focuses on strengthening the industry and advocates diversity retention and driving business forward for the entire advertising and marketing industries.

Gina also works closely with the prestigious industry leaders who comprise The AD Club's Board of Directors to support the Club's mission to move the advertising industry forward. Prior to joining The AD Club, Grillo held positions at Young & Rubicam and MTV Networks. A St. John's University graduate and native New Yorker, she resides here with her husband and three children.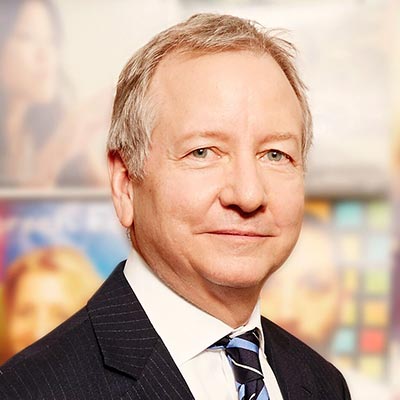 John Seifert
Ogilvy & Mather
John is a 37-year veteran of Ogilvy & Mather Worldwide. He was appointed Worldwide CEO in January 2016 after leading the revitalization of Ogilvy's North American operations since 2009, resulting in strong revenue growth, digital transformation, diverse talent recruitment, and outstanding new business development.

John was previously Chairman of O&M's Global Brand Community, a portfolio of 25 global clients representing over $1 billion in annual revenue. John has worked across the Ogilvy network in a wide range of client leadership and general management positions in Los Angeles, Chicago, Bangkok, Singapore and New York. He has led multi-discipline global brand teams for American Express ("Membership"), BP ("Beyond Petroleum"), DuPont, Siemens, and many others.

John is a frequent lecturer at universities and business forums on the subject of "Enterprise Branding." He is a National Board member of buildOn, a non-profit group targeting at risk high school students in the most dangerous urban communities across the U.S. He is a passionate student of history, interior design, and neoclassical architecture.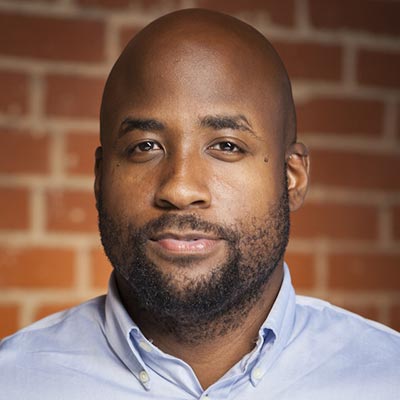 Kareem Taylor
Kareem Taylor Communications
Kareem Taylor has been noted by the Atlanta Journal Constitution as "one of the youngest and most successful voiceover actors" with clients including Toyota, CNN, UFC and AT&T, respectively. Since 2010, he has worked across many facets of entertainment marketing—from production to business development to voiceover.

His first book, Get Your Life: The Transforming Power of Turning Fate Into Fortune spent weeks on the Amazon bestseller list in its category. He is a keynote speaker and inspires audiences across the globe. Originally from Brooklyn, New York, Kareem earned his BA in Film in 2010 from Clark Atlanta University in Atlanta, Georgia.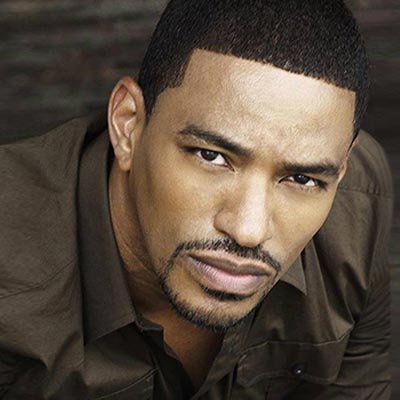 Laz Alonso
Chosen as one of Variety's "Top Ten Actors to Watch" and part of the new breed of leading men in Hollywood, Laz Alonso co-stars as Congressman John Conyers in the feature film, DETROIT by Academy Award Winning Director, Katheryn Bigelow. Laz recently wrapped the second season of NBC's MYSTERIES OF LAURA alongside Debra Messing and Josh Lucas. Laz's television credits include leading roles in NBC's DECEPTION and A&E's BREAKOUT KINGS.

Alonso has starred in the hit romantic comedy JUMPING THE BROOM which he received a NAACP Image Award for Outstanding Actor In A Motion Picture, and a nomination for a BET Best Actor Award. Prior to JUMPING THE BROOM, he played the heroic role of "Tsu'Tey" in the highest grossing film of all time, James Cameron's AVATAR. Laz also played the lead villain role of "Fenix" in Universal's FAST AND FURIOUS.

His past movie credits include lead roles in the Sony/Screen Gems' hits STOMP THE YARD and THIS CHRISTMAS, a co-starring role in Sam Mendes' hit JARHEAD, and a supporting role in Rod Lurie's remake of the Sam Peckinpah classic STRAWDOGS for Sony Screen Gems. Laz also starred in Spike Lee's MIRACLE AT ST.ANNA, in which he played one of four main leads opposite Derek Luke, Michael Ealy and Omar Benson.

Laz executive produced and starred opposite Danny Glover in Alan Jacobs' DOWN FOR LIFE (aka POR VIDA), which premiered at the Toronto Film Festival where it received critical acclaim.

Born and raised in Washington DC, Laz always knew he wanted to be an actor. He graduated from the prestigious Howard University School of Business, earning a Bachelors Degree in Business Administration with a concentration in marketing. After college, he worked on Wall Street as an investment banker. He now splits in his time between Los Angeles and New York.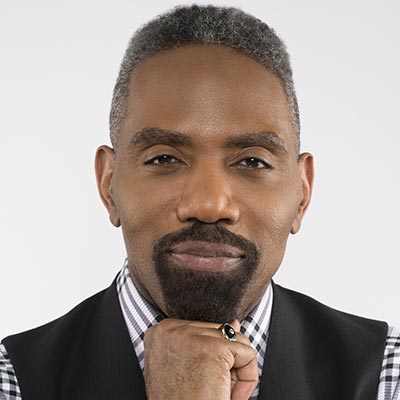 Louis Carr
BET Networks
Louis Carr has generated 7 billion dollars in revenue over his 31-year career at BET Networks. He is the only African American to head up national sales for a major cable company. Serving as the President of Media Sales, Carr has transformed some of the biggest brands in the United States. Carr is an undeniable proponent of black advancement. He founded the Louis Carr Internship Foundation 15 years ago dedicating his efforts to improving diversity in corporate America through paid internships. Since its inception, there have been 155 paid interns, all students of color, 31 of whom have garnered full time employment opportunities.
Carr has authored two books, Dirty Little Secrets and Little Black Book: Daily Motivations for Business and Personal Growth, where he openly lays out his own road map to greatness covering much needed topics like Leadership, Culture, Strategy, Vision, Success, and Diversity. Moreover, Carr understands that to whom much is given much is required and altruistically gives his time and resources to impact meaningful change in the lives of others. He has been the recipient of numerous awards and accolades honoring his work centered on diversity from both personal and professional standpoint.
Mr. Carr attended Drake University on a full athletic scholarship and received a B.A. in Broadcast Journalism. He has been happily married for 31 years. Simply put, Carr is a visionary and an American success story.
For more information, visit
iamlouiscarr.com
or follow him on Facebook, Instagram and Twitter @iamlouiscarr and Louis Carr on LinkedIn.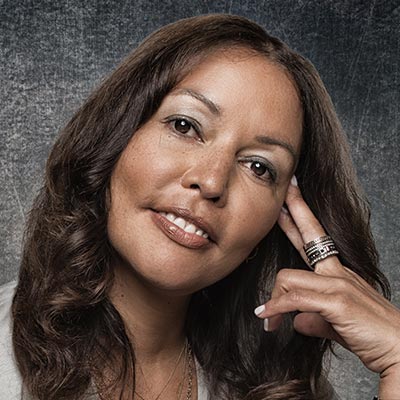 Lucinda Martinez
HBO, Inc.
Lucinda Martinez is senior vice president, Multicultural & International Marketing, responsible for all HBO, HBO NOW®, HBO Latino, Cinemax and Cinemáx branded targeted marketing efforts to the African American, Latino, Asian and LGBT audiences. Recently her role was expanded to lead HBO International Marketing to the steadily growing global markets and audiences outside of the U.S., which include HBO branded networks in 67 countries.

An industry-recognized sales and marketing expert with more than 20 years of experience in media and entertainment, Martinez has a strong record of contributions in sales, marketing, new business development, new product launches, promotions and brand management. Among her many accomplishments at HBO, she has collaboratively led the network's branding, acquisition and retention efforts in making HBO Latino the most recognized Latino premium channel on television, and has helped create meaningful, long-term connections to the HBO brands within the rapidly changing cross cultural marketplace. Martinez joined HBO in 1995 as an associate manager, Marketing. After five years with Comedy Central as director of distribution and partnership marketing, she rejoined HBO in 2003 as director, Direct Marketing, and was later named director, Strategic Partnerships and Emerging Markets, in 2005. In 2006, she was promoted to vice president, Domestic Network Distribution & Multicultural Marketing, where she oversaw all subscriber growth and retention strategies for HBO, HBO Latino and Cinemax brands and products, and elevated HBO's presence in emerging markets through targeted marketing efforts in partnerships with all of HBO's major distributors.

Martinez serves on the NY Board of the American Heart Association (AHA), where she launched the first-ever Latino Health Summit to help reduce cardiovascular disease and promote heart health among the most affected. For her work with AHA, Martinez received a 2011 Timer Warner Andrew Heiskell Community Service Award. She is also an officer on the board of the Council of Urban Professionals, and serves on the advisory board of the Hispanic Scholarship Fund (HSF).

A resident of Harlem and super proud mom of two, Martinez holds a BA from Columbia University.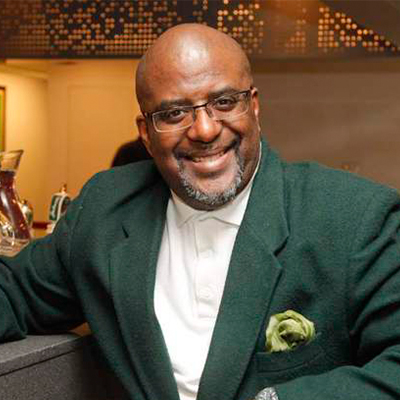 Marc Stephenson Strachan
SapientRazorfish
Always thinking forward, and looking for new ideas, Marc Stephenson Strachan brings significant credentials to Diageo. Marc is currently responsible for the development of three-tier initiatives, which drive local market commercial, marketing and corporate relations programming. Marc also provides executive leadership and guidance to the national diaspora of constituents that have an interest in the Beverage Alcohol industry. Marc has led positions as North America Vice President of On Premise Strategy and Multicultural Marketing, Director of Brand Marketing for Ciroc Vodka, and Tanqueray Gin, overseeing the USA marketing and strategic initiatives for the Brands. Marc's career combines over thirty years of agency and client management experience on a variety of levels. Marc began his career on Madison Avenue as a MAIP Intern at Compton Advertising (now Saatchi). His career has seen stints at NW Ayer, the Mingo Group, Leo Burnett (where he co-founded Vigilante), and BBDO. His focus on strategic, niche marketing and targeted program development is one of the keys to  his career accomplishments. Marc is the Chair of the Board of ADCOLOR, Inc. He also serves on the Board of the Alvin Ailey American Dance Theater, as a member of the Executive Committee and Chair of the Development committee, the Board of Directors of the Association of National Advertisers, and the Board of Trustees of Adelphi University. A recipient of numerous industry awards and accolades, Marc is a proud native of Brooklyn, New York. Marc and his family current reside in Manhattan, New York.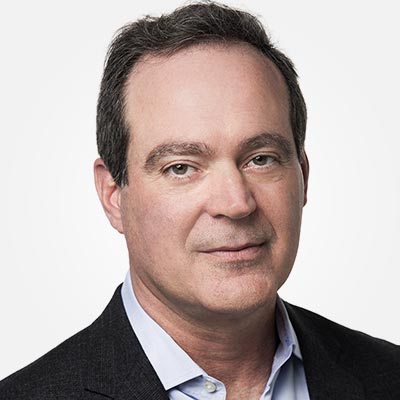 Michael O'Brien
Omnicom Group
Michael joined Omnicom Group as Senior Vice President, General Counsel and Secretary in November 2003. As Omnicom's global chief legal officer, Michael advises the Board of Directors and its Committees, leads the Company's worldwide legal team, manages legal services provided to the Company, and monitors the Company's compliance with all applicable regulations around the world.

Prior to Omnicom, Michael spent 15 years in private practice, representing private equity firms and their portfolio companies regarding acquisitions,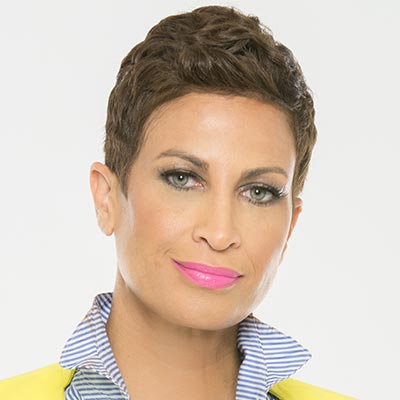 Michele Thornton Ghee
CENTRIC TV
Michele Thornton is the SVP, Media Sales for BET HER (formerly Centric TV). She joined BET Her, a Viacom-BET Network Company, in July of 2012. BET Her is a 24-hour African American lifestyle network designed for Black Women. She and her team are charged with growing the revenue base for the network. Thornton was instrumental in the rebranding of Centric as 'The First Network Designed for Black Women and then again into BET Her.

Thornton has worked for some of the most powerful media brands including CNN, A&E and The History Channel and The Weather Channel. She began her career at SBC Communications in Oakland, California.

Thornton is known for her dedication to community. In 2009, she was the honored with the ADCOLOR Change Agent Award. She was also honored in 2011 with the American Advertising Federation Mosaic Role Model of the Year Award and served as the Chair of the Mosaic Executive Council from 2011-2013. She plays an active role in the media and advertising community and continues to be an advocate for diversity in the communications industry. She has created strategic alliances on behalf of organizations such as The Ghetto Film School, NAMIC and AAF's Most Promising Students. She currently sits on the Board of Directors for Hip Hop Sisters Foundation and ADCOLOR. In 2015, Thornton was honored with The Jesse Banks Humanitarian Award.

Thornton has authored two books: Stratechic: Life and Career Winning Strategies for Women and Straetchic 2.0: Her Plan, Her Power, Her Purpose. Her goal is to encourage women to build a plan that would allow them to tap into the strategies they were born with. Thornton has received notes from women across the globe how the book has changed their lives.

Michele received her Bachelor of Arts from Golden Gate University at the age of 30. In May 2017, Thornton was honored with an Honorary Doctorate of Human Letters from her Alma Mater. She is a proud wife and mother and resides in New Jersey.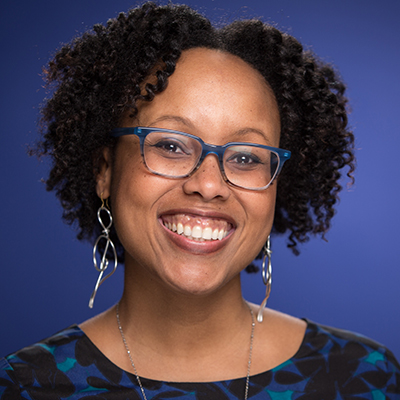 Neisha Tweed Bell
Instagram & Facebook
Creative Strategist at
Facebook
Neisha is a compulsive problem solver, unrelenting challenge-seeker and recovering perfectionist, which works out well for her in and out of the office.
By day, she is a Creative Strategist at Facebook, working with global brands and advertising agencies. She is a skilled communicator, creative director, and writer, constantly pushing herself and others to be amazing. This perspective spills over into her passions for mentorship and diversity and inclusion in the advertising and tech industries. With nearly a decade of experience working on integrated campaigns for multicultural and general market clients, Neisha has received several surprisingly heavy awards for her creativity and community involvement.
Somewhere between work, blogging, speaking engagements, coffee dates with young creative, and writing poetry, Neisha manages to fit in as much traveling and cheese plates as possible.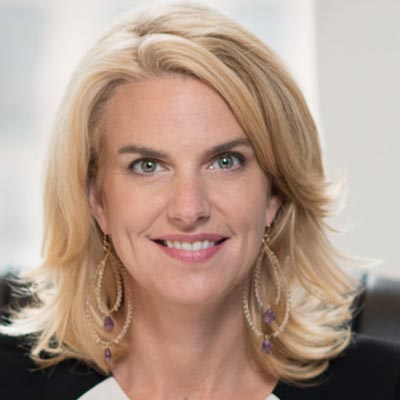 Sarah Kate Ellis
GLAAD
Sarah Kate Ellis is the President and CEO of GLAAD, the nation's only lesbian, gay bisexual and transgender (LGBT) Media advocacy organization.

An award-winning media executive and outspoken advocate for LGBT equality, Sarah Kate has led national media brands to their biggest successes, most notably growing Real Simple into one of Time Inc.'s most respected and successful magazines.

In 2011, Ellis co-authored a memoir with her wife, Kristen Ellis-Henderson, which chronicled their simultaneous pregnancies. The two are outspoken advocates for LGBT equality and were featured on the "Gay Marriage Already Won" cover of Time Magazine.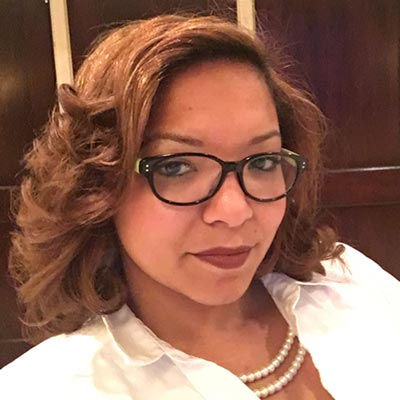 Stefanie Smith
The One Club
When it comes to multiculturalism and diversity Stefanie A. Smith knows first handily the struggles of being in the middle of two colliding polar opposite worlds. As a biracial woman from the nationalities of Caucasian and African-American Stefanie born in Atlanta, Georgia but reared in the deep south of Alabama during the 80's where she endured some pretty trying and telling times to say the least.

Due to her personal experiences, Stefanie wrote one of her master theses on the topic of "The Social Determinates of Multiculturalism through the Lens of Biracialism" where she focused on the impact of identity development and diversity psychological impact. Through completing her thesis, (abeit over 5 years ago) Stefanie found synergies to her research subjects, her own struggles as a biracial individual, and passions for diversity within the advertising culture and industry as a whole. She found her niche and quickly dedicated her life to elevating the issues and causes of the lack of diversity within the community of advertising as a whole.

Today, Stefanie continues her passion for diversity and racial activism by working in the field of diversity through many avenues. In addition to working alongside The One Club for Creativity as the Director of Diversity for the One Club for Creativity's One I.D department and curator of some ground breaking projects destined to greatly impact the culture of our industry, Stefanie also is certified as a global diversity professional through the National Diversity Council, sits on the board of the Tri-State Diversity Council as Co-Chair of Community Partnerships and also spends her time mentoring through her 12+ year relationship with her own Little Sister from the impactful organization titled: Big Brothers/Big Sisters of Greater Boston.

Stefanie holds an undergraduate degree in Advertising from Salem State University, a Masters from the University of Massachusetts Boston's Women in Politics and Public Policy Program and also earned a second Masters in Public Administration from Baruch College's prestigious National Urban Fellows program. Stefanie spends her time as avid socialite, world traveler, and amazing friend to many!
Stephen J. Kim
OATH: A Verizon Company
Stephen Kim is Vice President of Global Accounts at AOL where he leads the company's efforts to partner with the world's largest marketers.  Previously, Stephen was at Microsoft Corporation for twelve years, most recently as Vice President of Global Marketing for Microsoft Advertising where he drove worldwide trade and consumer marketing.

Prior to this role, Stephen was Vice President for Global Sales, where he managed Microsoft's relationships with leading media and creative agencies as well as top marketers.  Stephen currently serves on several industry boards, including the Marcus Graham Project, the Media Ratings Council, the Center for the Digital Future at the University of Southern California Annenberg School and the Future of Advertising Project at the Wharton School of Business.  Stephen also served as a Co-Chair of the US Interactive Advertising Bureau's Research Council from 2004-2008 and was Chair of the Board of the Advertising Research Foundation from 2007-2009.

Prior to joining Microsoft, Stephen was Chief Research Officer at Media Metrix, a global provider of online audience panel measurement.  Before joining the online world, Stephen was an attorney with the law firm of Morrison & Foerster specializing in the regulation of new technologies and the use of statistics in complex litigation.

Stephen holds an M.A. in Communications Research from the Annenberg School at the University of Pennsylvania.  At the Annenberg School, Stephen's graduate work focused on media effects research.  Stephen also holds an A.B. in Political Science from Brown University and a J.D. from the University of Pennsylvania Law School.  At the Law School, Stephen was an Editor for the University of Pennsylvania Law Review, where he published an article examining the communications and regulatory issues surrounding television violence.
2017 Agenda
Click Event To Expand For More Information
Dolby Ballroom
Attendees must check in prior to attending the ADCOLOR Awards and the Red Carpet Reception.
Attire: Black Tie