THE ADCOLOR AWARDS
PRESENTED BY GOOGLE, OMNICOM GROUP AND MICROSOFT ADVERTISING
Since 2007, ADCOLOR has honored individuals and companies that go above and beyond to make a difference in the creative and tech industries. This is our night to celebrate their accomplishments and give them the recognition they've so richly earned.
CRITERIA
CATEGORIES
AWARD CATEGORIES
RISING STAR
A Rising Star is an up-and-coming young gun with less than seven years of experience. He/she stands out among his/her peers as someone who is brilliant, whose personality shines and whose differences only make him/her and those around them stronger as they move forward in their career.
ROCKSTAR
A Rockstar is someone who, whether through their primary role or extracurricular activities, shows brilliance as a leader and visionary in the industry. He/she has a positive track record and the potential to accomplish so much more. Falling in between the Rising Star and the Legend, this individual is creating his or her own path and encouraging others to shine.
INNOVATOR
An Innovator is an employee who embodies progress and imagination. He/she stands out among peers as an inclusion game changer and brilliant pioneer in their role, creating breakthrough developments and/or improvements, whether tangible or intangible.
CHANGE AGENT
A Change Agent is the individual within a company who is using his/her talents and position to enhance the corporate culture and create a more inclusive environment – calling attention to the talents of all types of people. This can be part of or beyond the scope of that persons' primary role.
MOST VALUABLE PARTNERSHIP
The Most Valuable Partners (MVP) are two people/companies that work together to provide exceptional and highly effective diversity solutions within their organizations and industries. They may be an agency, marketer, media company or diverse supplier with NMSDC or WBENC certification that teams up for a short or long-term project that furthers diversity and inclusion.
ONE CLUB | ADCOLOR CREATIVE
The One Club | ADCOLOR Creative Award recipients are creative professionals of multicultural background who have demonstrated noteworthy talent and achievement within the media, creative, digital and traditional advertising disciplines.
ADCOLOR IN TECH
The ADCOLOR in Tech Award recipient is a champion of diversity & inclusion in the tech industries, who has pushed the boundaries and created positive change, setting the stage for other generations to take the opportunities made by this change agent, even further.
AD OF THE YEAR
The Ad of the Year is a campaign or single execution that is truly brilliant. That pushes boundaries, promotes conversation and highlights the lives of multicultural, LGBT and/or other under-represented Americans in the mass media.
AWARDS CRITERIA
Please note: When writing the ADCOLOR Nominee Summary you must include examples of how the nominee meets the criteria below.
Rise Up: How has the nominee gone above and beyond in his/her career?
E.g.: Notable accomplishments, clear business results, awards and recognition in the field.
Reach Back: How has the nominee gone out of his/her way to help others?
E.g.: Extent of involvement, influence on peers and impact of involvement on his/her organization, industry and/or community.
2018 HONOREES AND PRESENTERS
Click To Read Bio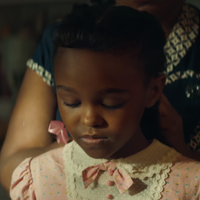 Procter & Gamble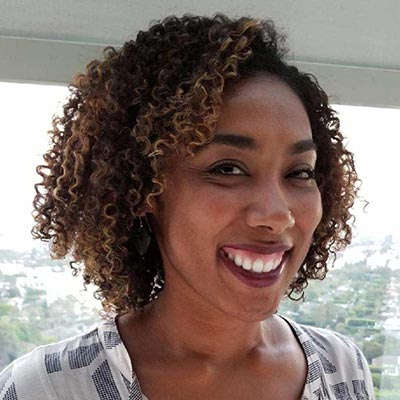 Elisha Greenwell
Facebook
Elisha is a nor-cal native, a graduate of UCSB and the Academy of Art University. Over the last decade she has developed brand strategy for Intel, Nike, Target and Starbucks among others. In 2017 Elisha joined Facebook's consumer marketing team to help lead brand reputation strategy. In her 'free time' she is a board member of JD Sheth Foundation and the founder of Black Joy Parade.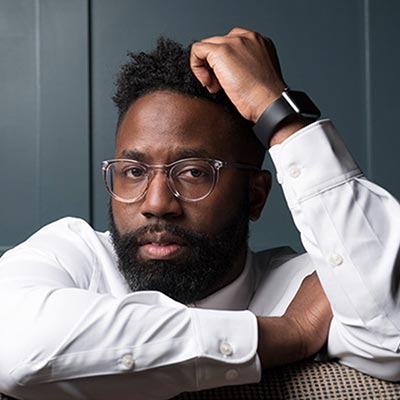 Rodney Williams
LISNR
Rodney Williams, CEO and Co-Founder of LISNR, the global data-over-sound leader. LISNR is a secure local proxy for data transmission using sound powering almost 30 million devices across numerous industries. Williams in a seasoned innovator with numerous patents.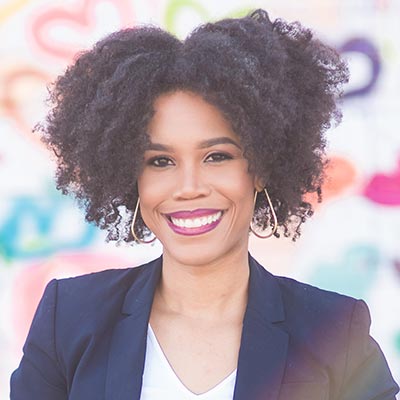 Eunique Jones Gibson
Because of Them We Can®
Eunique Jones Gibson is an award-winning content creator, director and speaker.

In 2013, Eunique launched Because of Them We Can®, an award-winning campaign and movement that has evolved into a positive platform for Black Excellence -- reaching over 40 million people each month.

She is also the founder of Dream Village™, a co-working community that provides people with the space to build both their dream and their village.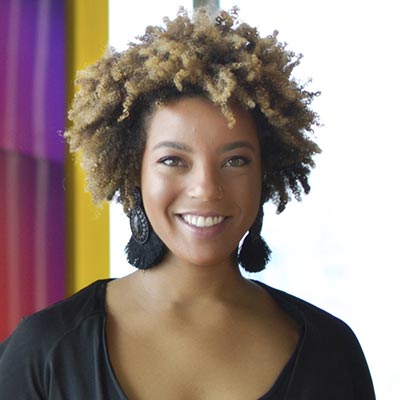 Morgan Hewett
Facebook
Morgan has a passion for using media to drive both business results and social impact. She has served as a Client Solutions Manager for Facebook in both their New York and Singapore offices. Additionally, Morgan leads the Facebook Social Entrepreneurship Award, a global initiative that grants marketing consulting and advertising funds to entrepreneurs. This year, Morgan is a finalist for the ADCOLOR Rising Star Award.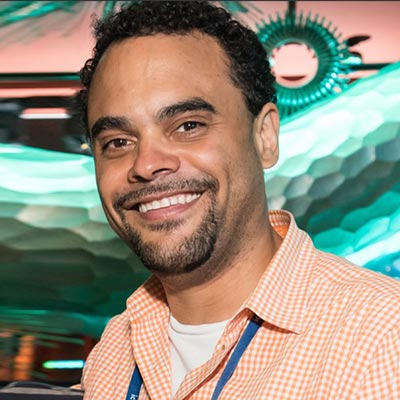 CP McBee
Microsoft Advertising
For the past 20+ years, CP has built his career around passion for technology, developing diverse teams and solving complex business problems. CP began his tech career testing video games, and eventually co-founded his own game company Zero Sum Software. He has now been in Search Advertising for 11+ years and is Senior Director of Sales at Microsoft in NYC. He is also co-executive sponsor of Microsoft Advertising's D&I group embRACE.
MOST VALUABLE PARTNERSHIP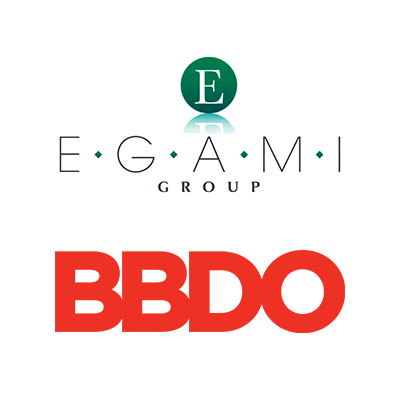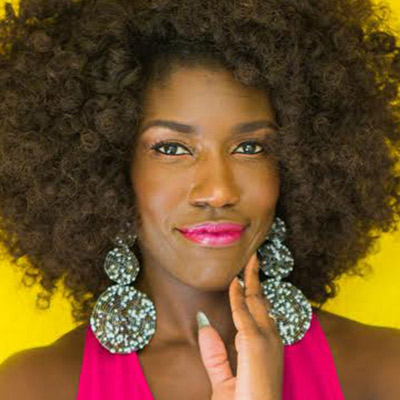 Bozoma Saint John
Endeavor
Bozoma ("Boz") Saint John is Chief Marketing Officer for Endeavor, a global leader in entertainment, sports and fashion. Operating in more than 30 countries, Endeavor is the parent of a number of subsidiaries with leadership positions in their respective industries, including WME, IMG and UFC. Collectively, Endeavor specializes in talent representation and management; brand strategy, activation and licensing; media sales and distribution; and event management.

In her role, Saint John focuses on driving marketing efforts across Endeavor's growing global network of companies, including Endeavor Global Marketing clients and premium brands.

Over the course of her career, Saint John has earned a formidable reputation as a trailblazing marketing and advertising executive. She most recently served as Chief Brand Officer for Uber, where she was tasked with telling the stories of millions of riders and driver partners across 600+ cities. Prior to Uber, Saint John served as Head of Global Consumer Marketing for Apple Music and iTunes, spearheading campaigns geared towards growing consumer brand recognition, loyalty and equity around the world. She stole the show at Apple's keynote World Wide Developers Conference when she introduced the new interface for Apple Music. Following the presentation, Buzzfeed called her the "coolest person to ever go on stage at an Apple event."

Before Apple, Saint John served as Head of the Music and Entertainment Marketing Group at Pepsi-Cola North America, where she drove breakthrough consumer engagement plans for brands across the soda giant's beverages portfolio by engaging tastemaker-consumers. Prior to Pepsi, Saint John served as VP of Marketing for Ashley Stewart, a women's fashion brand, as well as managed accounts at advertising agencies Arnold Worldwide and Spike Lee's SpikeDDB.

Saint John was born in Middletown, CT, but spent her early childhood in Nairobi Kenya, Washington DC, and Accra Ghana, before immigrating to Colorado Springs, CO when she was 12 years old. She received her Bachelor's degree in English and African American Studies from Wesleyan University (at which she currently sits on the President's Advisory Council).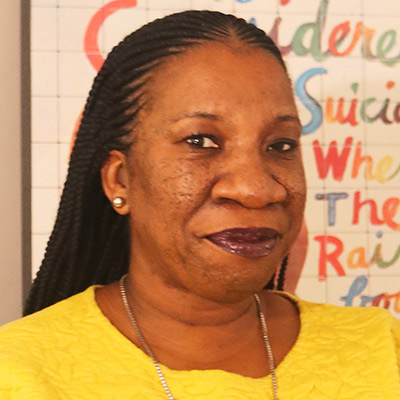 Tarana Burke
"Me Too" Movement
For more than 25 years, activist and advocate Tarana J. Burke has worked at the intersection of sexual violence and racial justice. Fueled by commitments to interrupt sexual violence and other systemic inequalities disproportionately impacting marginalized people, particularly Black women and girls, Tarana has created and led various campaigns focused on increasing access to resources and support for impacted communities, including the 'me too' movement.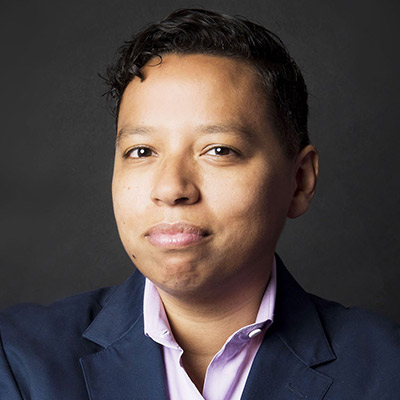 Lydia Polgreen
HuffPost
Lydia Polgreen is Editor-in-Chief of HuffPost. She was named to that post in December 2016 after spending nearly 15 years at the New York Times, where she led an initiative to expand its audience outside the United States, with an initial focus on Latin America. Previously, Lydia was Deputy International Editor, the South Africa bureau chief, a correspondent for the New Delhi bureau and chief of the West Africa bureau.

Before joining The Times, Lydia was a reporter in Florida and New York state. She began her career as assistant editor and business manager for The Washington (D.C.) Monthly.

Lydia was a 2006 recipient of the George Polk Award for foreign reporting, in recognition of her travels deep into the war-torn western regions of Sudan to report on the carnage in Darfur. She received the 2008 Livingston Award for international reporting, for her series, "The Spoils", an account of how mineral wealth has brought misery and exploitation to much of Africa. In 2007, she was named a Young Global Leader by the World Economic Forum.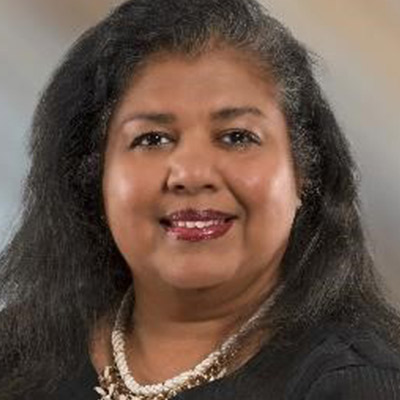 Ann Mukherjee
SC Johnson
Ann began her marketing career at Citibank Diners Club working on new product development, and then in 1994 moved to Kraft to learn the business of consumer packaged foods marketing. She worked for 11 years on several brands including Kraft Mac 'N Cheese, Kraft Singles, Taco Bell, Minute Rice, Stove Top Stuffing, Velveeta and DiGiorno.

In 2005, Ann joined PepsiCo, and started in Frito-Lay's Convenience Foods Division where she was responsible for leading marketing, new product innovation, consumer insights and strategy and for all Quaker branded snacking.

In 2009, Ann was named Frito-Lay North America Chief Marketing Officer and led a commercial marketing team responsible for the growth agenda at Frito-Lay, including Portfolio Brand Strategy, Brand Marketing, Advertising, Customer/Shopper Marketing, Insights, Demand Analytics, Innovation and Marketing Services. She led a team that woke up every day focused on achieving her challenge to lead the company's growth agenda. By perfecting the Art of Disruptive Marketing and the Science of Demand Analytics, Frito- Lay marketing not only won numerous industry awards, but was also the primary growth driver helping Frito- Lay consistently rank #1 or #2 in food growth in North America.

In 2014, Ann was named president, Global Snacks Group and PepsiCo Global Insights, responsible for driving accelerated growth across PepsiCo's global snacks category, as well transforming the PepsiCo insights capability to drive demand driven foresight and predictive analytics to drive marketing and commercial decisions.

In November 2015, Ann joined SC Johnson, as its first ever Global Chief Marketing Officer. She is responsible for driving growth across multiple categories in household and personal care, including Ziploc, Glade, Mrs. Myers, Caldrea, Raid, Off, Windex, Scrubbing Bubbles, Pledge, and Kiwi. As part of one of the only family owned companies in this space, she is committed to the Johnson Family's mission and purpose of making life better for future generations. Ann is an accomplished storyteller and motivational teacher and inspires everyone she leads to "Transform Tomorrow Today." She has served on public and private boards and is currently on the Hertz Board, Global Board for the Effies organization and the Board of Trustees of the Marketing Accounting and Standards Board (MASB).

Ann was born in Kolkata, India, and is very active with the Indian community in Dallas, currently serving as honorary chair of Chetna, a non-profit organization dedicated to helping South Asian women overcome domestic violence.

Ann is based in Dallas, Texas, and travels globally to stay close to the markets and consumers she serves. Her husband Dipu, works for Symphony EYC as Vice President, Product Management, CPG. Both of them are also very busy raising 16 year-old twins. They are passionate about their friends and both love to travel, entertain, and cook.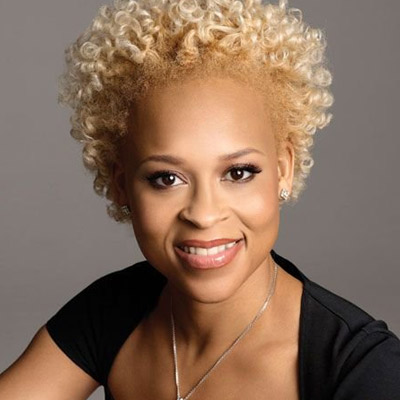 Esi Eggleston Bracey
Unilever
Esi Eggleston Bracey is a seasoned executive leader with nearly 27 years experience in general management and brand building. She has a proven track record of success in creating, accelerating and turning around business results across categories, sectors and geographies.

Esi currently leads the multi-billion dollar Personal Care portfolio for Unilever North America which includes responsibility for the Hair, Skin Cleansing, Skin Care and Deodorant businesses with iconic brands like Dove, Degree, TRESemmé and Axe as well as newly acquired Shea Moisture and Schmidt's Naturals.

Prior to joining Unilever, Esi held the position of President of Coty's Global Consumer Beauty Division and General Manager and global leader of P&G's COVERGIRL and Max Factor brands.

An energetic and dynamic leader known for creativity and out-of-the-box thinking, she is consistently recognized for her ability to guide organizations through brand-building excellence, agility and operational discipline in light of competitive pressure and a rapidly-evolving marketplace.

A native of Chicago, Illinois, Esi graduated from Dartmouth College in Hanover, New Hampshire with a Bachelor of Arts in Engineering Sciences. Esi currently lives with her family in New York City.
LIFETIME ACHIEVEMENT AWARD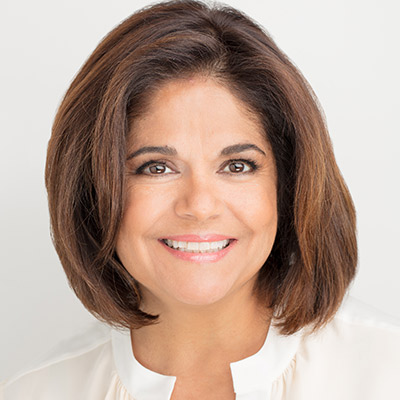 Lisa Garcia Quiroz (1961-2018)
Time Warner
Lisa was a pioneering publisher who launched People en Español and Time for Kids; a tireless public servant of many of New York City's finest boards. As leader of Time Warner's CI team & the company's first CDO, Lisa was an industry-leading proponent—and shining example—of the benefits of workforce diversity. She was a passionate warrior for social justice and a relentless advocate for underserved and under-represented communities and artists.
ADCOLOR/One Club Creative Award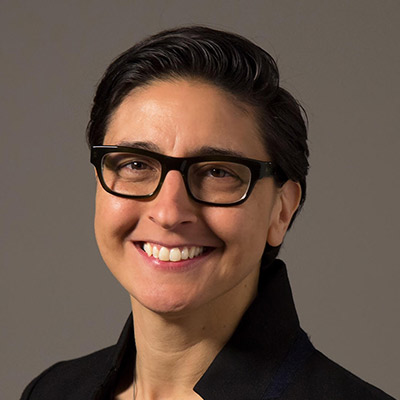 AJ Hassan
R/GA Chicago
As VP, Executive Creative Director, AJ leads transformative campaign work for R/GA Chicago. Recently, AJ led the Effie winning LIFEWTR #ArtByAWoman campaign. She also partnered with R/GA Design and Pepsico to launch Bubly, a playful new sparkling water. Prior to R/GA, AJ was VP at Leo Burnett, where she became an Emmy Award winner for her work on the Always #LikeAGirl campaign that challenged gender bias and captured +100 million views worldwide.
ADCOLOR/One Club Creative Award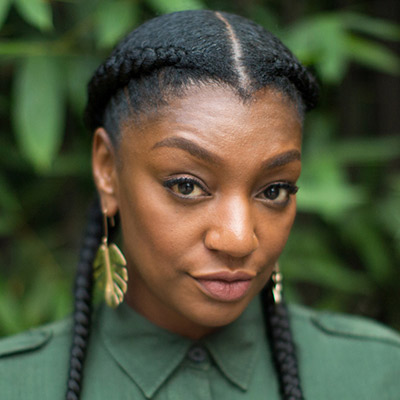 Shannon Washington
Deutsch LA
"The stories I tell in my work always tend to come back to something based on my life. And I have to do it that way, because if I didn't no one would ever believe that life like this could happen for a girl like me."

Labeled a 'Next Gen CEO' by Refinery 29, Shannon Washington has built her career based on a solid reputation, visionary insight and a flair for doing the undoable. In her 10+ year journey as a professional creative, Shannon has crafted integrated, brand and consumer experiences for a variety of industries, from finance to beauty.

Currently, Shannon is a SVP, Creative Director at Deutsch Los Angeles, where she is crafting a new phase for the H&R Block. Previous to Deutsch, Shannon was a Creative Director at Droga5 where she drove the successful, culture driven relaunch of CoverGirl and sharpened her wit for Chase. While at Droga5 she actively contributed to industry diversity initiatives such as Droga's D5in10 Academy and Here Are All The Black People with The One Club for Creativity. Shannon's time at Droga was preceded by a successful tenure as a Senior Creative Director at INVNT (then a division of Time Inc) where she created integrated lifestyle + beauty experiences for brands like the American Institute of Architects, Intel, SC Johnson, POPSUGAR, InStyle, People and Essence Magazines.

In her spare time, Shannon works to fuse her many passions into action and service. Starting with her co-founding The Vanguard, the young auxiliary group of the Museum of the African Diaspora in San Francisco in 2006, she's now moved on to larger, more personal platforms. Since 2009 she has published, designed and contributed to PARLOUR, a global digital travel-lifestyle destination for black women. In 2011, Shannon created Feminist Enough, a storytelling project which gives a fresh voice to women of color and modern feminist ideals. A huge advocate of mentorship, she also has served as a mentor with New Inc, a cultural entrepreneur incubator program, and has also served within the same capacity for the MADE In New York Media Center.

In her spare time, Shannon is actively adding to the discourse around the importance and power of women in advertising through paneling and public conversations with appearances at the 3% Conference and Advertising Week NY.

When she's not in front of a monitor, Shannon is working on adding another stamp to her passport. Shannon is a proud and loud graduate of Howard University and lives in Los Angeles.

From the looks of it, her decision to quit pre-med was a good one. Happy to exist at the cross-section of creativity, strategy and culture, she's always ready for a challenge.

And it's always fresh.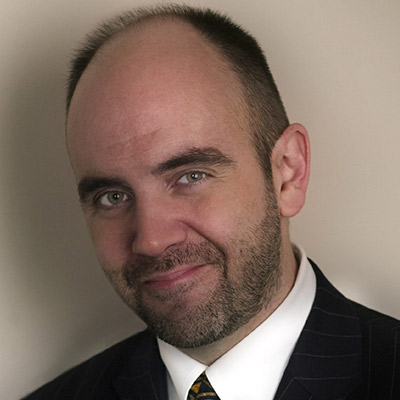 James Edmund Datri
Miller/Datri Entertainment
James Edmund Datri is co-founder of Miller/Datri Entertainment -- created with his godson, cousin, and Forbes 30 Under 30 honoree Colby Reed Miller. The next-generation studio, based in Los Angeles and New York, has 5 award-winning short films in its catalog, just completed its first full-length feature film, a horror/psychological thriller starring Lew Temple of The Walking Dead, with several more features in various stages of production and development, along with integrated branded content and digital distribution capabilities -- a unique model Digital Trends credited with "rethink[ing] how advertising, film, social media, and branded content intersect".

After serving nearly 10 years as President and CEO of the American Advertising Federation (AAF), Jim announced in May that he would be stepping down from that post this year. The AAF is the nation's only advertising industry trade group that represents all facets of the industry -- the country's leading advertisers, advertising and talent agencies, and media and entertainment companies -- all under one umbrella. Jim led the organization to record levels of revenue, growth, and expansion. The President's Award he instituted at the Advertising Hall of Fame has been presented to luminaries including actors Robert De Niro and Michael J. Fox.

Jim has had a dynamic career spanning politics and law, as well as advertising & media.

He began his career in the political arena, and at a young age rose to become Executive Director of the Democratic Caucus in the U.S. House of Representatives. During his years in politics, Jim was named five times to Roll Call's "Fabulous Fifty" list of the 50 most influential and powerful strategists on Capitol Hill.

Jim then had a successful career as an attorney, becoming a partner at two large international law firms: first at Manatt, Phelps & Phillips, one of the most prominent entertainment law firms; then at McDermott Will & Emery, where his clients included Fortune 500 companies, spanning media, technology, and banking.

Jim sits on the board of directors of the Advertising Educational Foundation, and The Ad Council; the advisory board of the Annapolis Film Festival; the artistic advisory board of the Grammy Award-winning San Francisco Boys Chorus; and formerly served on the board of The Washington Ballet, and as Vice Chair of the Harvard Law School Annual Fund.

A sailor, he is a member of the St. Francis Yacht Club in San Francisco, the Bellport Bay Yacht Club on Long Island, is a Life Member of the Great South Bay Yacht Racing Association, and is actively engaged with the Datri Family Sailing Grants program, which provides assistance to promising young sailors competing at the national and international levels.

Jim received his B.A. from the University of California, Santa Cruz, where he was a University of California Regents Scholar, and gave the 50th Anniversary Commencement Address at his undergraduate college there; and his J.D. from Harvard Law School, where in 2013 he was named a Traphagen Distinguished Alumni Speaker.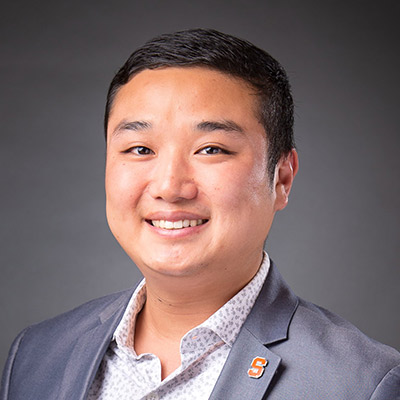 Leo Wong
Leo Wong is a proud 2013 ADCOLOR Futures alum and is honored to be Mr. ADCOLOR this year! He was most recently the Associate Director of Diversity & Engagement at McCann Workgroup in NYC and previously held account management roles at Droga5 and Digitas. Leo is also an alum of 4A's MAIP and AAF's MPMS program. He was recently honored as one of the 4A's "100 People Who Make Advertising Great" and AAF's Most Promising Multicultural Rising Star.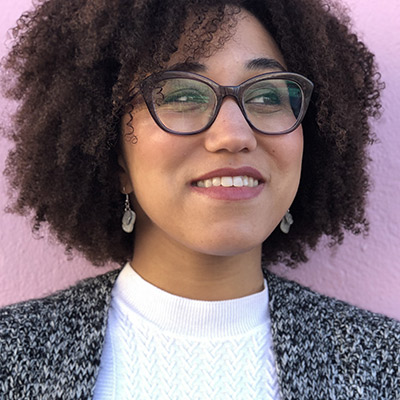 Michelle Almeida
Anomaly
Michelle Almeida's agency career was jumpstarted by MAIP and remains fueled by a combination of curiosity, creativity, and tenacity. She is currently an Account Executive at Anomaly, bringing her skillset and perspective to culturally relevant brands under the agency's design and innovation umbrella. Prior to Anomaly, Michelle led account and experiential efforts on Nestlé Waters North America (Perrier and S.Pellegrino), Mars, Inc., Porsche Cars North America, and Mercedez-Benz. Michelle coaches young professionals across creative industries through MAIP, Women Who Create, and her undergraduate alma mater.

Michelle is a champion of diversity, who has served on ADCOLOR's Advisory Board since 2016 and is currently co-leading the FUTURES Planning committee. To be sure, her passion for diversity and culture extends beyond advertising – she freelances as a small business consultant to POC and women entrepreneurs, is a portrait photographer, and is a former Blog Editor for HerCulture, an online content platform dedicated to young women's languages, traditions, customs, and cultures. In or out of the agency, Michelle commits to giving expression to marginalized storylines and supporting marginalized communities, creating space in otherwise crowded arenas.

Michelle holds a B.A. in American Studies with a concentration in Latino/a Studies from Williams College. Her coursework focused on new media and the cultural reproduction of transnational, diasporic populations. She continues to volunteer for the Williams College Black Alumni Network and has been privileged to don our coveted Purple Cow mascot costume on special occasions. A first-generation Cabo Verdean, Michelle speaks four languages (with Italian and French cued up!). In her free time, you can find Michelle re-reading her horoscope, re-watching Queen Sugar, and re-imagining life through an Instagram Story.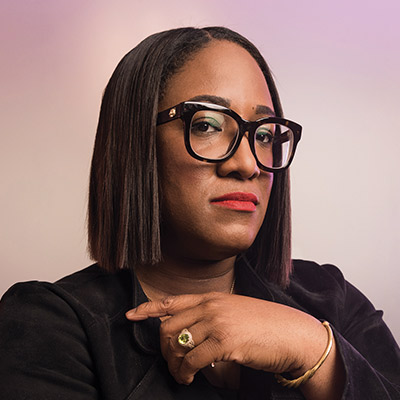 Tiffany R. Warren
ADCOLOR
Tiffany R. Warren is Senior Vice President, Chief Diversity Officer for Omnicom Group. She oversees a team focused on Omnicom-wide change efforts for the advancement and retention of top performing talent inclusive of women, people of color and LGBT's in an inclusive work culture.

Recognized as a leader in the field of diversity, Tiffany is a talent strategist with 19+ years of championing diverse professionals in the advertising industry. In 2005, she founded ADCOLOR, which has launched the ADCOLOR Industry Conference, ADCOLOR Awards and ADCOLOR University. As President of ADCOLOR, she is deeply involved in the direction the industry is taking around diversity.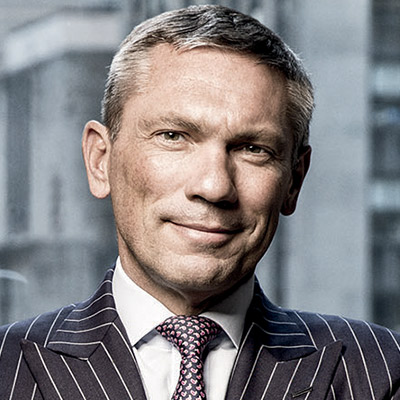 Andrew Robertson
BBDO Worldwide
Andrew Robertson has been President and Chief Executive Officer of BBDO Worldwide since June 2004.

It has been named Network of the Year at Cannes a record-setting seven times and the world's most awarded agency network according to The Gunn Report for twelve years in a row. Since 2005, BBDO has been honoured as Global Agency of the Year in Ad Age, Adweek (three times) and Campaign (five times). BBDO Worldwide was also recognized as the Most Effective Network in the world by the Global Effies in 2011, 2014, 2015 and 2017.

Andrew first came to BBDO in the UK in 1995, joining Abbott Mead Vickers BBDO where he subsequently served as Chief Executive. In 2001, he moved to BBDO North America to serve as President and CEO.

He began his advertising career at Ogilvy & Mather, London as a Media Planner. He switched to Account Management and was appointed to the Board of Ogilvy & Mather in 1986. In 1989, he joined J. Walter Thompson and in November 1990, was appointed Chief Executive of WCRS.

Andrew has a degree in Economics from City of London University. He currently serves on the Boards of Autism Speaks and Hope Funds for Cancer Research. He is a past Chairman of The Advertising Council.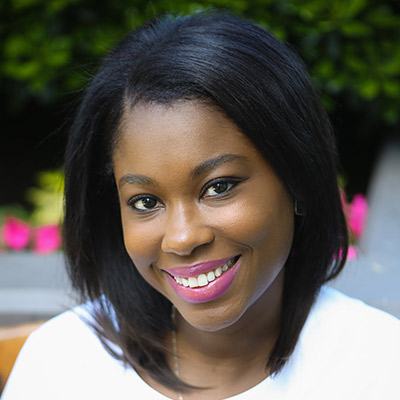 Ashley McGowan
Facebook
Ashley McGowan is a Client Solutions Manager at Facebook who enjoys promoting access to resources for diverse professionals as a side hustle. Ashley's journey has included several creative agencies, Microsoft & Under Armour. Along the way, Ashley founded Coalesce Chicago, the premier professional resource for diverse talent in Chicago. Ashley is an 2012 ADCOLOR FUTURE, 2013 ADCOLOR Rising Star and currently ADCOLOR Advisory Board Co­-Chair.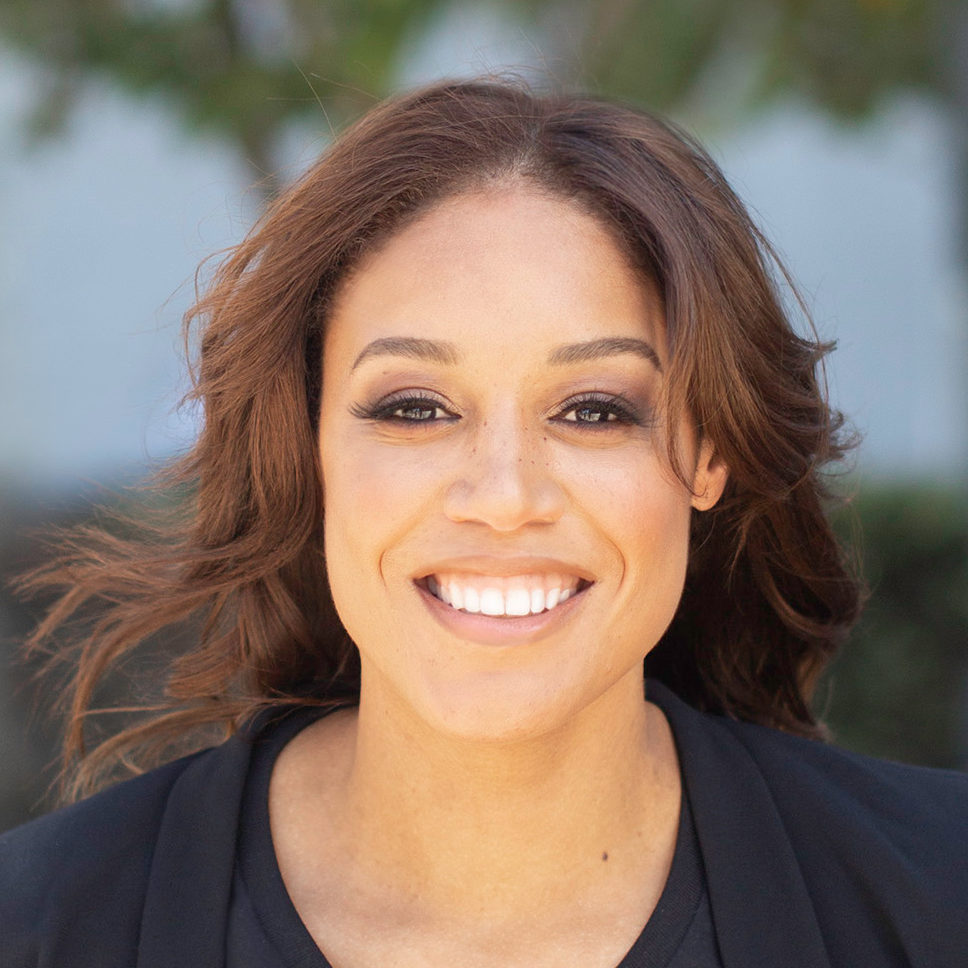 Christena J. Pyle
ADCOLOR
Christena J. Pyle currently serves as Director of Diversity & Inclusion at Omnicom Group and Director of ADCOLOR. In these roles she is responsible for executing an Omnicom-wide inclusion strategy focused on the recruitment, advancement and retention of diverse talent. She serves as a cross-network liaison aligning the strategy with each company's business objectives.

Christena launched her career in advertising as an account manager on IBM at Ogilvy New York, before transitioning to Wieden + Kennedy where she produced award-winning campaigns for multinational clients including Nike, ESPN and Heineken. In 2012, she helped build Wieden + Kennedy's mobile capability by partnering with ADCOLOR to develop their first-ever mobile app.

In addition to her roles with Omnicom and ADCOLOR, Christena serves on judging panels for the American Advertising Federation (AAF) Mosaic Awards, AAF Most Promising Minority Student Program and on ADCOLOR's Advisory Board. She is currently a member of the 4A's Multicultural Advertising Intern Program (MAIP) Alumni Board after serving as President from 2013–2015.

In 2011, Christena was named one of NV Magazine's 2011 Movers & Shakers. In 2012, ADCOLOR presented her with their Unsung Hero Award. Additionally, in 2014, she was recognized with the JWT Innovator of Change Award.

Prior to her advertising career, Christena was a cast member on MTV's Road Rules, where she went on to win the Real World vs. Road Rules Challenge. She holds degrees in both aviation flight science and communications and now resides in Brooklyn, New York.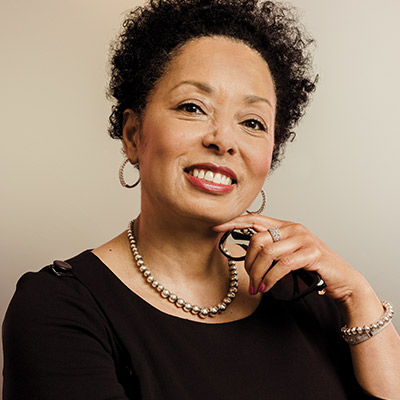 Constance Cannon Frazier
The American Advertising Federation
Constance Cannon Frazier joined the American Advertising Federation (AAF) in January of 2004 as the senior vice president, AAF Mosaic Center and AAF education services. She was promoted to executive vice president after one year of service to the organization. In October of 2007, Frazier became the AAF's executive vice president of corporate programs and marketing and as of August of 2010, Frazier is AAF's chief operating officer.

As COO, Frazier manages the AAF's day-to-day operations (financial and human resources), implements programs and systems to advance the organization's effectiveness, and executes the Strategic Plan developed by the CEO. She also assists the CEO with the retention and development of corporate, professional and college chapter membership and continues to lead the Mosaic Center and AAF's efforts to create a more inclusive advertising industry.

Since joining the AAF in 2004, Frazier's accomplishments include increasing corporate support of diversity programs, doubling the number of participants and financial support for the Most Promising Minority Students Program, launching the AAF Mosaic Career & Vendor Fairs and creating the first-ever AAF student conference.

Frazier achieved national recognition as an advertising educator during the twelve years, she taught at Howard University in Washington, DC. While at Howard she also coordinated the advertising sequence and created the University's multicultural high school advertising summer workshop. Her students were also the first students from an HBCU to participate in the AAF's National Student Advertising Competition. She has extensive professional experience in the advertising industry through previous positions and consulting. Frazier also served with distinction on the AAF Board of Directors as the chair of the AAF National Academic Committee.

She has been recognized with numerous awards from corporations and academia, including the Howard University School of Communications Legacy Alumni Award; Zeta Phi Beta Sorority Inc. Get Engaged Project Award; ADCOLOR Unsung Hero Award, and the Gerald Sass Award for Distinguished Service to Journalism and Mass Communication,. She is also the only educator to receive the AAF District 2 Diversity Achievement Award in Education.

Currently she sits on the ADCOLOR Board of which she is a founding member. She is a former member of the Howard University School of Communications Board of Visitors, the University of South Carolina School of Journalism and Mass Communications Partnership Board and the Accrediting Council on Education in Journalism and Mass Communication.

She holds a Master of Business Administration from Tulane University and Bachelor of Arts in Journalism from Howard University.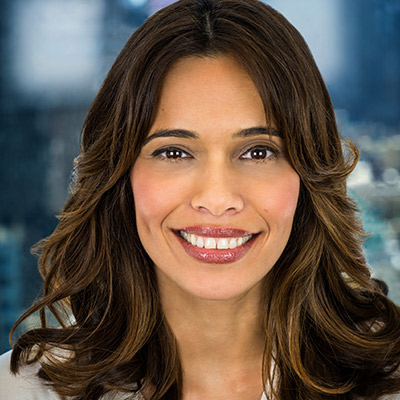 Daisy Auger-Dominguez
With over 20 years of global experience at the intersection of finance, media & entertainment, and tech, Daisy Auger­-Dominguez combines her passion for re-imagining talent, culture and inclusion strategies with exceptional operational leadership. She has held human capital leadership roles at Viacom, Google, Disney, Time Warner and Moody's. Daisy serves on the Boards of Planned Parenthood Federation of America and Brooklyn Children's Museum.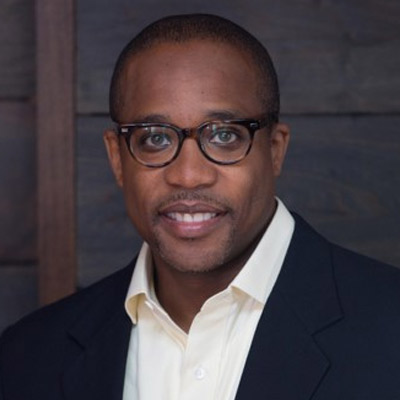 Damon Jones
The Procter & Gamble Company
Damon Jones leads efforts to to ensure the world's largest consumer goods company is also known as one of the most trusted brands in the world. He leads a team responsible for global corporate communications, digital and social media, stakeholder engagement, issues advocacy and crisis management. A trusted advisor to the C-suite, he has a proven track record of leveraging reputation and relationships to drive brand and business success, while guiding and enabling the Company to be a force for good and a force for growth.

During his more than 20 year career with P&G, Jones has had responsibility for a diverse set of geographic, organizational and product portfolios – with assignments in Boston, Geneva, London and Singapore – leading local, regional and global businesses, including in some of the world's fastest growing economies.

Following his passion for community engagement, Jones took a leave of absence to serve as the Communications Director for the 2008 Democratic National Convention, part of the successful campaign to elect Barack Obama as the 44th President of the United States. He led the development and successful execution of the communications strategy engaging more than 15,000 media for the most watched US political Convention on record at the time.

Jones remains deeply involved through many professional and civic organizations. He was a founding Board Member of the National Underground Railroad Freedom Center and serves as a political appointee to the Greater Cincinnati Redevelopment Authority in addition to his second term as a member of Xavier University's Board of Trustees.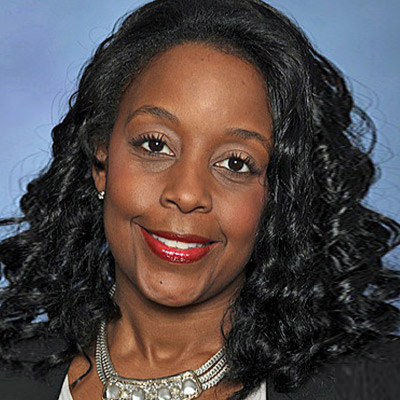 Danielle M. Robinson, PhD
Diageo North America
Danielle Robinson has more than 25 years of experience in domestic and global human resources covering the consumer goods, beverage, entertainment and pharmaceutical industries. Danielle is currently Director, Alcohol Policy and Reputation Management at Diageo where she leads all Responsible Drinking Programs and Partnerships as well as community engagement. She is also Director of the North America Learning Skills for Life Program, a global educational training program delivered in local communities to provide hospitality skills to the underemployed. Formerly, she was the Director, Diversity and Early Career at Diageo. She lectures across the United States at conferences and universities on Diversity and Inclusion management within Corporations.

In her role as Chief Diversity Officer, Diageo received numerous awards, including Top 100 Companies for Working Mothers (2012, 2011, 2010, 2009), Top 100 Companies for Executive Women by NAFE (2012, 2010), Top Diversity Employer (2011, 2010, 2009), Top 100 Companies to Work by the Human Rights Campaign (2012, 2011, 2010, 2009, 2008) and Top 25 Diversity Councils (2012, 2011, 2010, 2009). Most recently, she has received PR Daily's Community Affairs Award (2014), PR News Community Affairs Award (2015), Communitas Award (2016), CDP Climate A and Water A lists (2017, 2016) and Sabre Award (2018).

Prior to Diageo, Danielle worked for Unilever, Schering-Plough Pharmaceuticals, and Simon & Schuster where she had responsibility for domestic and international human resources encompassing: diversity management, recruitment, training and development, employee relations, compensation and succession planning.

Danielle is a member of the Connecticut Jackie Robinson Selection Committee, Jack and Jill of America, Norwalk Hospital Board of Directors, Norwalk Chamber of Commerce Board of Directors and a Board member of the Carver Foundation of Norwalk.

She has been featured in Savoy Magazine amongst Movers and Shakers in corporate America (2009) as well as Rolling Out Magazine (2008, 2009) and Diversity Executive Magazine (2009) in addition to numerous newspaper articles. In 2012, she received the Top 100 Emerging Leaders award from Diversity MBA Magazine and in 2014 received both the Top 25 Most Influential Women in Business award by the Network Journal and Savoy's 2014 Top Influential Women in Corporate America.

She has published articles in Savoy Magazine, including Getting the ROI of Diversity Conferences (2008), Networking: The New Reality (2012) and the Norwalk Hour, What You May Be Overlooking When Planning Your Party (2015).

Danielle has an undergraduate degree in Communication from Rutgers University and a Masters Degree in Corporate Communication from Seton Hall University. She also has a Doctorate degree in Public Administration from Warren National University.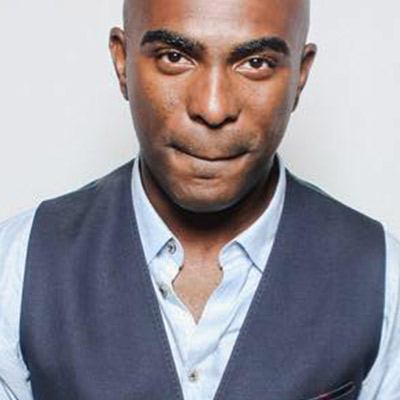 Jabari Hearn
Google
Jabari Hearn is the Global Marketing Director of Mobile Hardware. Prior to joining Google, Jabari worked at Nike for over 10 years, creating and executing on some of Nike's largest campaigns, including: Nike Women's Half Marathon and the Nike x NFL partnership. Jabari currently serves on the advisory board of the Marcus Graham Project, an organization aiming to increase the representation of diverse individuals in the media and marketing industries. Jabari holds a BA in Advertising from Southern Methodist University where he played basketball.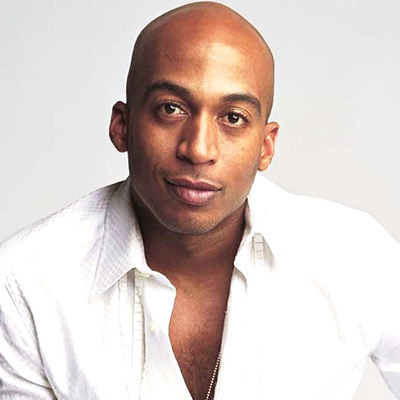 James Lesure
James Lesure arrived on the 21st of September - do you remember? – 1970. He was born to parents James and Brenda Johnson, in Harbor City, CA. He studied and graduated from the theatre program at USC, and after college joined a theatre company called N.O.T.E. (New One-act Theatre Ensemble) in Hollywood, CA. He's been fortunate to work on television shows such as "Girlfriends' Guide To Divorce", "Las Vegas", "Studio 60 On The Sunset Strip", "For Your Love", "Men at Work", and most recently he can be seen in NBC's production of "Good Girls". He is a love of ice cream, soda, bubbles, Mexican food, and tequila. He appreciates thoughtful, considerate, sincere folks committed to adding positive energy and images to the world. He wants you to have a joyful experience tonight... love bless.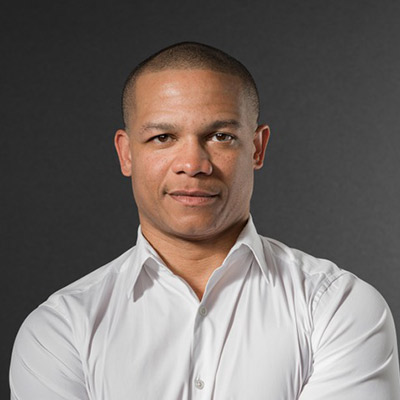 Jason White
Beats by Dr. Dre
Jason has spent most of his career chasing creative experiences with brands determined to change culture. He started his career in New York City learning the fundamentals of marketing at Saatchi & Saatchi and BBDO where he led campaigns for Johnson & Johnson, Procter & Gamble and M&M Mars.

After 6 years in New York, Jason moved to Wieden + Kennedy in Portland, Oregon to pursue his long time dream of defining culture through the voice of Nike. He went on to help launch Wieden + Kennedy Shanghai and lead the Nike business in China, developing the 2008 Beijing Olympics Campaign. That was followed by an appointment to Global Account Director where he oversaw the development of key global efforts for 2010 World Cup, LeBron James, Kobe Bryant, Tiger Woods and others.

In 2011 Jason returned to China to lead Wieden + Kennedy Shanghai through its next phase of creative innovation. He was the Managing Director of Wieden + Kennedy Shanghai, which was named China's 2012 Independent Advertising Agency of the Year, representing clients including Nike, Levi's, Converse, Chrysler, Beats by Dr. Dre, Tiffany and Shanghai Disneyland Resort.

In 2014 Jason joined, Beats By Dr. Dre, as Vice President of Marketing. He spent two years building the business across China, Japan, UK, France, Germany and USA. He oversaw the highly awarded Straight Outta Compton campaign (2016) along with LeBron James' return to Cleveland, "Re-Established", (2014). He is now Global Head of Marketing overseeing all marketing activity for the brand globally.

Jason is committed to diversity and social good. He is a board member of the Marcus Graham Project and a member of the Summit Series community.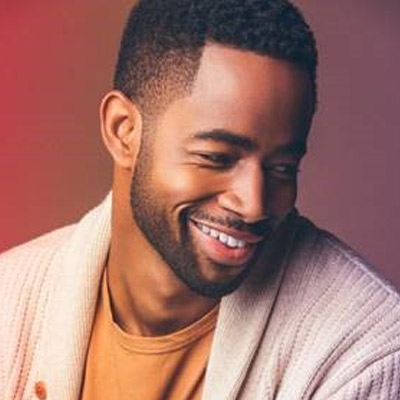 Jay Ellis
With a diverse skill set and resume spanning both television and film, Jay Ellis is quickly becoming one of Hollywood's most in-demand actors and producers.

Ellis is currently in pre-production on the highly anticipated sequel Top Gun: Maverick starring Tom Cruise. The film is expected to release next Summer.

On the big screen, Ellis can next be seen in A Girl, A Boy, A Dream, which premiered at the Sundance International Film Festival and can be seen in theaters on September 14th. The film is directed by Qasim Basir and also stars Omari Hardwick and Meagan Good. Ellis also recently wrapped production on the psychological thriller Escape Room in Cape Town, South Africa. Sony will release the film on February 1st of 2019, also starring Deborah Ann Woll, Taylor Russell and Tyler Labine.

Ellis was last seen on HBO's critically acclaimed, Golden Globe nominated comedy series, Insecure opposite Issa Rae. Ellis won a 2018 NAACP Image Award in the category of "Outstanding Supporting Actor" for his role as "Lawrence" – Issa's on-again-off-again boyfriend. Ellis' character was a fixture in the first two seasons of the hit series – garnering him a passionate, vocal following who identify with his character, known as the #LawrenceHive.

Ellis most recently produced and starred in the independent drama Like Cotton Twines, which was selected to premiere at the 2016 LA Film Festival and the sci-fi thriller Shortwave, which premiered at the Dances with Films Festival in 2016.

His additional television credits include a starring role on the hit BET series The Game from 2013-2015 and roles on Masters of Sex, Grace and Frankie, How I Met Your Mother, Grey's Anatomy and NCIS.

In 2016, Ellis served as the National Black HIV/AIDS Awareness Day Spokesman. The HIV/AIDS Awareness Days are a project of the Community Capacity Building Coalition (CCBC) and the Centers for Disease Control and Prevention (CDC), whose mission is to provide capacity building assistance to community-based organizations and stakeholders involved in HIV/AIDS prevention. In December of 2016, Ellis was requested by the Obama administration to speak and moderate a panel at the White House for the final My Brother's Keeper summit, an initiative created by President Barack Obama to address persistent opportunity gaps faced by boys and young men of color and ensure that all young people can reach their full potential.

Ellis is also an active volunteer at Inside Out Writers, an organization that teaches creative writing classes in Los Angeles County Juvenile Detention Centers. Jay Ellis graduated Summa Cum Laude from Concordia University in Portland, Oregon, and currently resides in Los Angeles, California.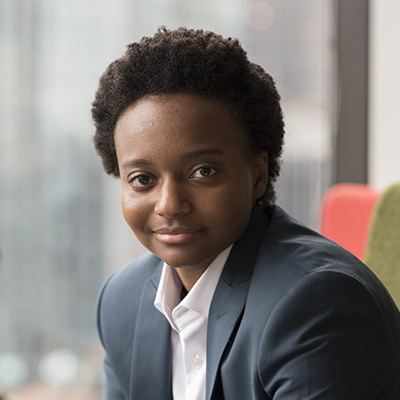 Jessica McGlory
Jellyfish
Jessica McGlory is currently the Director of PaidSocial at Jellyfish overseeing the strategic paidsocial arm of the US offices. Always pushing theboundaries, Jessica has been recognized forinnovating within the advertising industry as PRNews Social Media Luminary, 4As 100 People WhoMake Advertising Great, and Direct Marketing NewsWoman to Watch.

In 2017, Jessica won the AdColor Rising Star Awardand serves on the AdColor Advisory Board.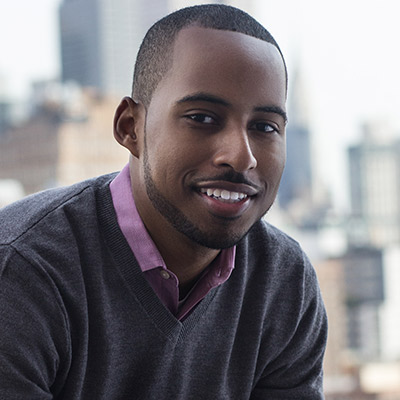 Jonathan Priester
Google
Jonathan Priester is the Global Black Community Advisor at Google serving as a member of the Employee Engagement Team. At Google, Jonathan is responsible for heading internal black community affairs & managing external partnerships.

Jonathan is a graduate of Boston University & The University of Texas at Dallas with a B.S in Advertising & Masters in Emerging Media respectively.

Jonathan currently serves as Co­-Lead of the ADCOLOR Advisory Board.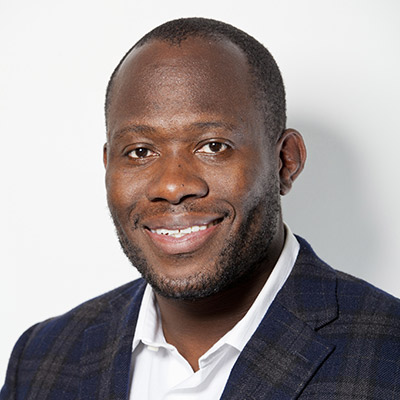 Kofi Amoo-Gottfried
Facebook
Kofi is Facebook's VP of Consumer Marketing, having previously served as the company's Head of Consumer Marketing for internet.org. Prior to joining Facebook, Kofi was Chief Strategy Officer at FCB New York. He joined FCB from Bacardi Global Brands, where he was the Global Communications Director for the Rum category and the architect for the reinvention of the Bacardi brand.

As the Founder and Managing Director of Publicis West Africa, Kofi created and launched the first majority-owned network agency on the African continent. And as the Senior Strategic Planner on Nike at Wieden+Kennedy, Kofi crafted the strategy for Nike's global Beijing Olympics campaign.

He began his career at Leo Burnett Chicago - working on Kellogg's, Coca Cola, and Global Giving.

In 2014, Kofi was named to Ad Age's "40 under 40" list of young marketing stars. And in September 2017, Kofi won ADCOLOR's "Rockstar" Award.

Kofi has a BA in Economics and International Studies from Macalester College. He lives in Half Moon Bay with his college-sweetheart-turned-wife Kate, and their rambunctious young sons Marlowe and Miles.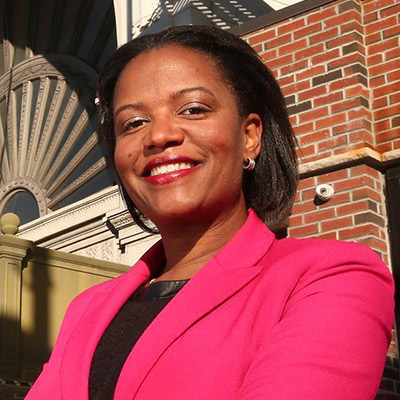 The Honorable Linda Dorcena Forry
Suffolk Construction
As Vice President of Diversity, Inclusion and Community Relations, Northeast Region, Linda is responsible for strengthening the company's diversity and inclusion platform and developing long-term talent acquisition strategies and tactics that support the Suffolk's vision.

For over two decades, prior to joining Suffolk, Linda Dorcena Forry dedicated her professional life to a career in public service, working in various capacities in both state and local government. As a first generation American of Haitian descent, Linda gained from her parents a strong work ethic and an understanding of the transformational power of education and recognized the value of civic engagement.

Linda was a member of the Massachusetts State Senate and the first woman and person of color to represent the Commonwealth's First Suffolk District which includes Dorchester, Hyde Park, Mattapan and South Boston. She was recognized for her leadership in the Senate and appointed Assistant Majority Whip. She previously served in the Massachusetts House of Representatives after winning a special election in 2005, where she served as the House Chair of the Joint Committee on Community Development and Small Business. As an elected official in Massachusetts, Linda committed to rallying her colleagues, advocates and immigrant groups across the state relative to issues significant to ethnic communities.

Linda serves on numerous boards and civic organizations, including the Boys and Girls Club of Dorchester Board, Boston Public Library Trustee, John F. Kennedy Library Advisory Board, Rappaport Institute at the Harvard Kennedy School of Government, Eversource Trustee, Edward M. Kennedy Institute Board and the Institute for Justice and Democracy in Haiti.

Linda holds a Bachelor of Science from Boston College Carroll School of Management and a Master's Degree in Public Administration from Harvard Kennedy School of Government.

Linda resides in Dorchester with husband Bill Forry, Publisher of the Reporter Newspapers, and their four children.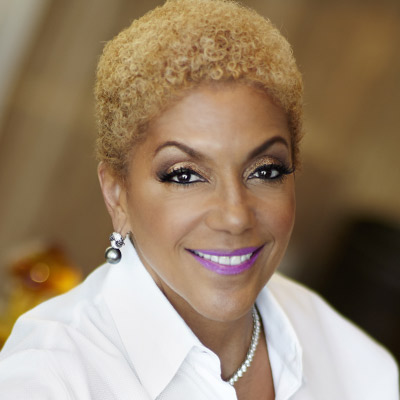 Linda Johnson Rice
Johnson Publishing Company
Ms. Rice is Chairman and CEO of Johnson Publishing Company (JPC) and Fashion Fair Cosmetics, a global prestige cosmetics brand for women of color. She is also Chairman Emeritus of Ebony Media Operations and EBONY Media Holdings, the parent company for EBONY and Jet brands.

Rice has extensive corporate board service experience having served on Bausch & Lomb, Continental Bank, Quaker Oats, Dial Corporation, MoneyGram and Kimberly-Clark Corporation. Ms. Rice currently serves on the board of directors of Omnicom Group, GrubHub and Tesla.

Ms. Rice's leadership with not for profit organizations is extensive as well. She is a Trustee at the Art Institute of Chicago, President of the Chicago Public Library Board of Directors, Council Member of The Smithsonian's National Museum of African American History and Culture and Northwestern Memorial Corporation.

In recognition of her leadership and achievements, the Chicago Sun-Times named Rice among Chicago's "100 Most Powerful Women" and one of the "Top 10 Women in Media." Crain's Chicago Business named her one of "The 20 Most Powerful Women in Chicago Business." She also received the Women of Power Award from the National Urban League, the Trumpet Award from Turner Broadcasting, the Alumni Merit Award from the University of Southern California, and the Alumni of the Year Award from the Black Management Association at Northwestern University's Kellogg School of Management. Rice holds a BA in Journalism from the University of Southern California's Annenberg School for Communication and a Master of Management from Northwestern University's Kellogg School of Management.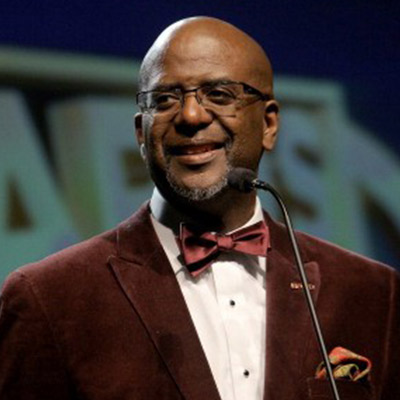 Marc Stephenson Strachan
ADCOLOR
Always thinking forward, and looking for new ideas, Marc Stephenson Strachan continues to bring significant credentials to the Marketing & Advertising Industry. He is the former Executive Vice President and Chief Client Officer of Publicis. Sapient, a role in which he managed an expansive team of senior executive agency leaders, to drive client marketing dynamics, and corporate revenue. In his prior role at Diageo, North America, Marc was responsible for the development of three-tier initiatives, which drive local market commercial, marketing and corporate relations programming. Marc also provided executive leadership and guidance to a national diaspora of constituents that had an interest in the Beverage Alcohol industry. Marc also held positions as North America Vice president of On-Premise Strategy and Multicultural Marketing, Director of Brand Marketing for Ciroc Vodka, and Tanqueray Gin, overseeing the USA marketing and strategic initiatives for the Brands, and handling all Military marketing and external relationship efforts. Marc's career combines over thirty years of agency and client management experience on a variety of levels. Marc began his career on Madison Avenue as a MAIP Intern at Compton Advertising (now Saatchi). His career has seen stints at NW Ayer, The Mingo Group, Leo Burnett (where he co-founded the Vigilante agency), and BBDO. His focus on strategic, niche marketing and targeted program development is one of the keys to his career accomplishments. Marc is the current Chair of the Board of Directors of ADCOLOR, Inc. He also serves on the Board of the Alvin Ailey American Dance Theatre, as a member of the Executive Committee and Chair of the Development committee; the Board of Trustees of Adelphi University; and was a former member of the Board of Directors of the Association of National Advertisers, and the New York Council and Diversity Committees, of the American Association of Advertising Agencies. A recipient of numerous industry awards and accolades, Marc is a proud native of Brooklyn, New York. Marc and his family current reside in Manhattan, New York.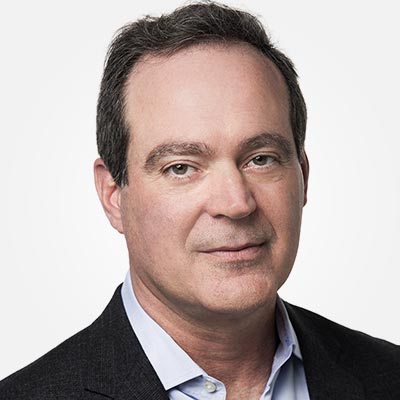 Michael O'Brien
Omnicom Group
Michael joined Omnicom Group as Senior Vice President, General Counsel and Secretary in November 2003. As Omnicom's global chief legal officer, Michael advises the Board of Directors and its Committees, leads the Company's worldwide legal team, manages legal services provided to the Company, and monitors the Company's compliance with all applicable regulations around the world.

Prior to Omnicom, Michael spent 15 years in private practice, representing private equity firms and their portfolio companies regarding acquisitions,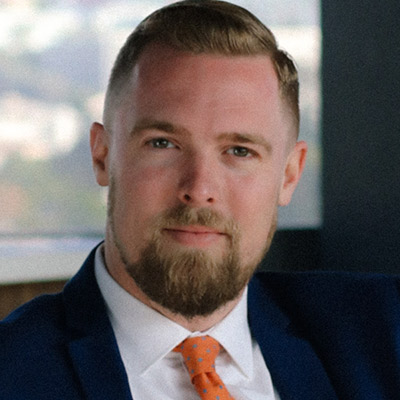 Peter Sloterdyk
Netflix
Resides in Los Angeles, CA with his husband and three dogs. As the Director of Marketing for North America, Australia, and New Zealand at Netflix, he is responsible for leading the development and execution of breakthrough campaigns throughout the region. Prior to joining Netflix, Peter served as the Chief Marketing Officer at Grindr LLC where he successfully launched the world's leading LGBTQ digital publication, intomore.com. The beginning of Peter's career included working closely with 2017's ADCOLOR Change Agent award winner, Ronnie Dickerson, at Digitas in Chicago, IL. In the last 10 years, he has lead marketing efforts for clients including as MillerCoors, NBCUniversal, AMC Networks, and Warner Brothers.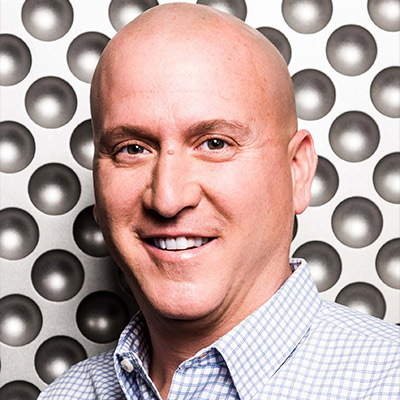 Rob Wilk
Microsoft
Rob Wilk heads North America Search Sales and is responsible for building and scaling Microsoft's search advertising offerings in the United States and Canada, with nearly $4 billion in sales annually. His organization manages the strategic account relationships between Microsoft and key clients and advertising agencies. Prior to Microsoft, Rob held leadership roles at both Foursquare and Yahoo. He also currently serves on the board of SCOPE.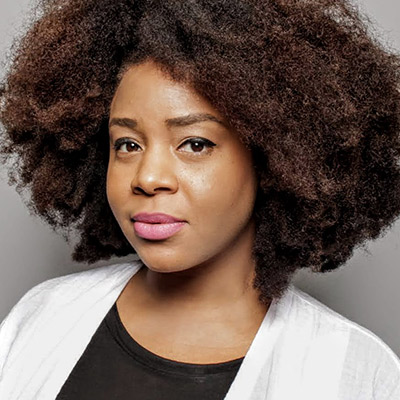 Ronnie Dickerson Stewart
Digitas
SPARKLE SPRINKLER. PEOPLE'S CHAMP. CHANGE AGENT. INCLUSION ADVOCATE.

A 2x ADCOLOR Award winner, Ronnie Dickerson Stewart is Vice President/Group Director of Talent Engagement & Inclusion at Digitas. In her role she leads Digitas' Diversity, Inclusion and Corporate Social Responsibility practice across North America. Additionally, Ronnie is Co-­Chair of the 4A's (American Association of Advertising Agencies) Diversity Steering Committee.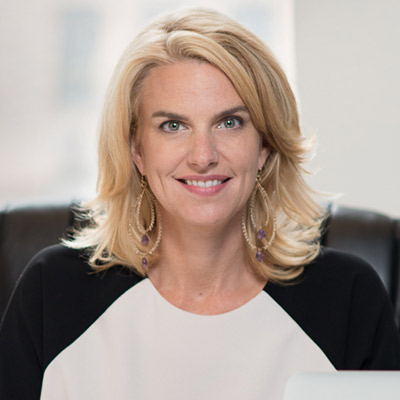 Sarah Kate Ellis
GLAAD
Sarah Kate Ellis is the President and CEO of GLAAD, the world's largest LGBTQ media advocacy organization. Ellis leads GLAAD's advocacy to accelerate acceptance of the LGBTQ community through compelling and effective campaigns and programs. Most recently, she spoke on LGBTQ issues at the World Economic Forum Annual Meeting in Davos. Prior to GLAAD, Ellis was an award winning media executive who grew and transformed brands including Real Simple.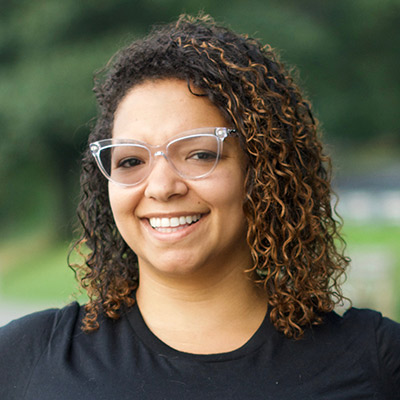 Stefanie Smith
The One Club for Creativity
Stefanie A. Smith personally believes change can occur through building effective leadership and diversity strategy including talent sourcing, business policy, succession planning, work-culture, and leader cultivation. As the Director of Inclusion and Diversity for the One Club for Creativity Stefanie partners with sponsoring agencies, corporate partners and brands to expose students, recent grads and young professionals to advertising careers through One Club's global diversity and educational strategized programs: Creative Boot Camps and Multicultural Career Fair titled: Here Are All the Black People.

Additionally, she sits on the board of the National Diversity Council Tri-State Chapter as Chair of Membership and holds a Bachelor's degree in advertising from Salem State University, and two Master's degrees one from the University of Massachusetts – Boston's Women in Politics and Public Policy program and another from Baruch College School of Public and International Affairs.

Although originally from Atlanta, Georgia Stefanie sees the northeast as her forever home where you will find her joking around and spending time with friends, family and her beloved warrior cat Spartacus.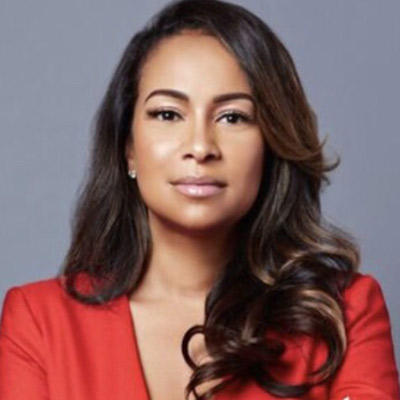 Valeisha Butterfield Jones
Google
Valeisha Butterfield Jones is the Global Head of Women and Black Community Engagement for Google and the Co-founder and CEO of the Women in Entertainment Empowerment Network (WEEN).

In 2018, Valeisha was named a Global Ambassador for TUMI travel and Eileen Fisher, reaching audiences across the global to further bolster the successful brands.

An award-winning activist, author and executive, Valeisha formerly served as the National Youth Vote Director for President Obama's 2012 reelection campaign, in the Obama Administration as the Deputy Director of Public Affairs for the International Trade Administration, as the Executive Director of Rush Communications and as the National Director of Diversity and Inclusion for the Alzheimer's Association.

Valeisha's career started at HBO Sports and has spanned for two decades with proven community impact at the intersections of technology, politics, and entertainment.

Valeisha has been recognized by Forbes Magazine, Elle Magazine's Top 10 Women to Watch, Essence Magazine's Top 40 under 40, Harper's Bazaar, Ebony Magazine's Power 100, TheRoot100 (2x), Glamour Magazine and others. Valeisha is a wife, mom, host of the podcast Off the Record with Valeisha and the author of the highly-acclaimed book The Girlprint, a career mentorship guide for young women.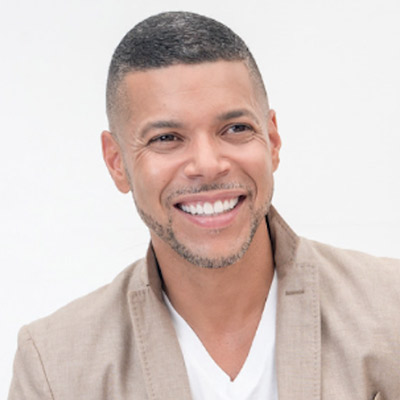 Wilson Cruz
Wilson Cruz is having a big year. He stars as Dr. Hugh Culber in the CBS All Access series, STAR TREK: DISCOVERY, as part of the first gay couple in television's Star Trek universe opposite Anthony Rapp as his partner. In addition to STAR TREK, Cruz will also be returning to the highly acclaimed new Netflix series, THIRTEEN REASONS WHY, in a critical arc around the aftermath of the death of Hannah Baker, playing the Baker's attorney, 'Dennis Vasquez'. Season 2 is currently filming and will be out in 2018. He is also starring in Alan Cummings drama feature, AFTER LOUIE.

A first-generation American of Puerto Rican descent, Wilson has always been a trailblazer, even in his youth, winning the hearts of audiences playing the character of 'Rickie Vasquez' on MY SO-CALLED LIFE. When he got the script from his agent, his agent said "Read this. I think you can relate." And that was it. He was determined to win the role. Not only did he win the role, Wilson's critically acclaimed performance became a cornerstone for years to come, exemplify-ing true courage and strength playing the first openly gay teenager to air on network primetime television and living out his own personal journey with it as well. The show won the GLAAD Media Award for Outstanding TV Drama with Wilson being honored with the Emery S. Hetrick Award from the Hetrick-Martin Institute for Outstanding Contribu-tions to LGBTQ Youth.

In the line of memorable and poignant characters on television, he also played one of TV's first transgender characters in an Emmy nominated episode of ALLY MCBEAL. Wilson recurred as 'Kenji Gomez-Rejon' on FOX television's ensem-ble drama, THE RED BAND SOCIETY, starring Oscar winner, Octavia Spencer. He also had series regular roles on PARTY OF FIVE, where he took home the ALMA Award for Outstanding Emerging Actor, RICK AND STEVE, THE HAPPIEST GAY COUPLE IN THE WORLD. He has also recurred on SHAMELESS, THE WEST WING, NOAH'S ARC, PUSHING DAISIES, THE CLOSER, NCIS, AMERICAN DAD, RELATED MONK, and ER.

Wilson's career has equally translated to success on the big screen in both studio and independent films. His film cred-its include, HE'S JUST NOT THAT INTO YOU, SUPERNOVA, NIXON, THE PEOPLE I'VE SLEPT WITH, PARTY MONSTER, COF-FEE DATE, JOHNS, ALL OVER ME, and METH HEAD.

Wilson's theatre accolades include his portrayal of the critically acclaimed role 'Angel' on Broadway and in the West Coast Premiere of the Pulitzer Prize and Tony Award winning musical, RENT. His portrayal earned him The Los Angeles Ovation Award and Dramalogue Award. He also starred in Tick, Tick, BOOM! at the Westport Country Playhouse, West Coast Premiere, and its First National Tour.

On the frontlines of LGBT advocacy, Wilson Cruz took a 2-year break from acting to serve in a leadership position as the Director of Entertainment Industry Partnerships and as National Spokesperson for GLAAD, the nation's leading LGBT media advocacy organization. For his activism, he has thus far received: the Rand Schrader Distinguished Achievement Award from the Los Angeles LGBTQ Center, the Liberty Award from Lambda Legal, the Visibilidad Award from GLAAD, the Fusion Achievement Award from Outfest, the Latino Spirit Award for Achievement in Entertainment and Advocacy from the California Latino Legislative Caucus, the Harvey Milk Equality Award, the Lincoln Aston Public Service Award, Aston-Brooks Award, and the Advocate Award from AdColor.

He is also executive producing the upcoming docuseries, OUT OF THE BOX: HOW AMERICA CAME OUT ON TV, along-side David Permut and David Bender.

Wilson lives in Los Angeles.
2019 Agenda
Click Event To Expand For More Information