THE ADCOLOR FUTURES
Go-Getters, Big Dreamers, Hard-Workers and Overall Amazing Individuals
ADCOLOR FUTURES is a unique program that is dedicated to identifying and nurturing the next generation of leaders in the advertising, marketing, media, and public relations industries. The program offers sponsorship to attend the ADCOLOR Awards & Industry Conference, career training through ADCOLOR University, short and long term mentorship, as well as activities design to inspire creativity and build camaraderie.
Requirements
Program FAQ
REQUIREMENTS
To Be Chosen as an ADCOLOR FUTURE, You Must Meet all of the Following Criteria
Have 1 – 3 years of experience in the creative/communications industry.
Be African-American, American Indian/Native American, Hispanic/Latino, Asian Pacific-American, Arab/MENA and/or LGBTQ+.
Be able to demonstrate how you live ADCOLOR's creed of Rising Up while you Reach Back.

Rise Up: How have you gone above and beyond in your career?

E.g.: Notable accomplishments, clear business results, awards and recognition in the field.

Reach Back: How have you gone out of your way to help others?

E.g.: Extent of involvement, influence on peers and impact of involvement on your organization, industry and /or community.
2017 Futures Class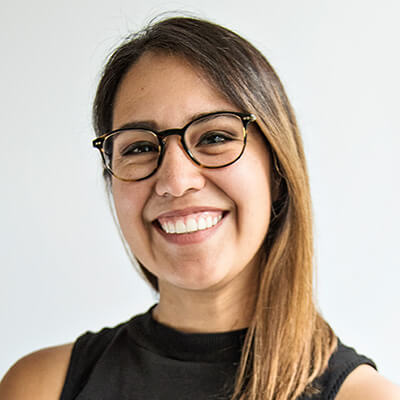 Anastasia Garcia
TBWA\Chiat\Day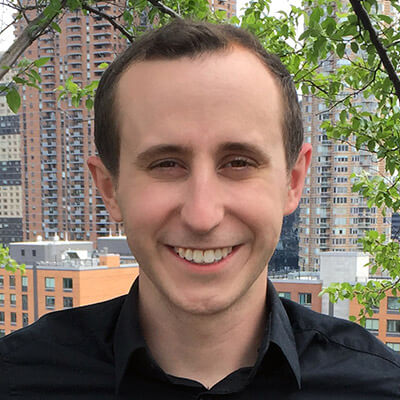 Andrew Dean
Ogilvy & Mather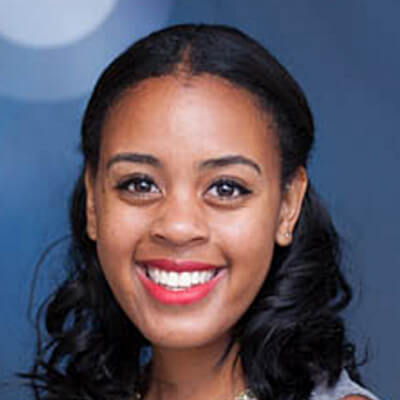 Ashley Falcon
Pandora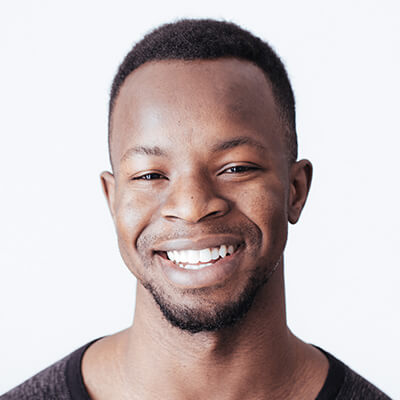 Bri Akakpo
Wieden+Kennedy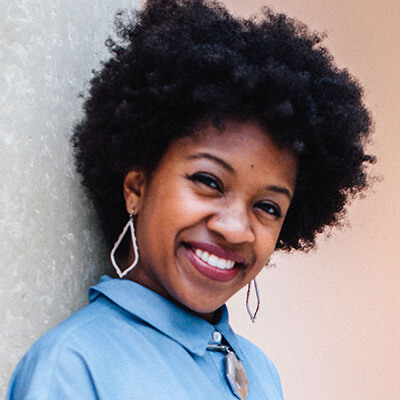 Bria Benjamin
R/GA New York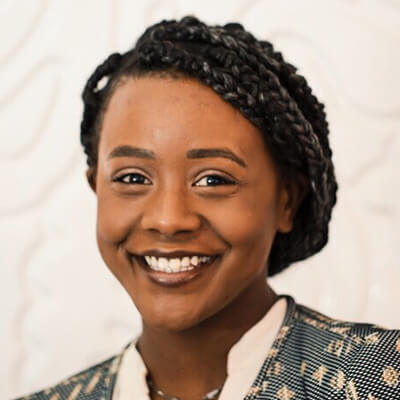 Briana Patrick
Wexley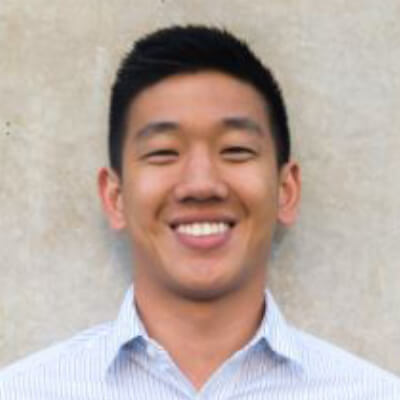 Bryant Lim
BBDO Worldwide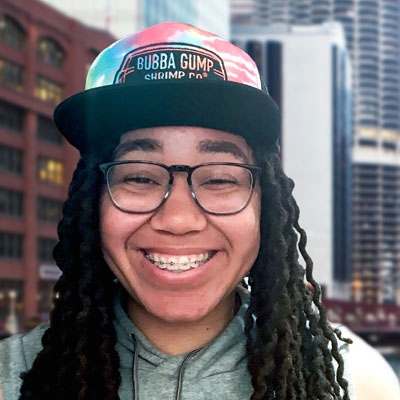 Cierra Moore
Leo Burnett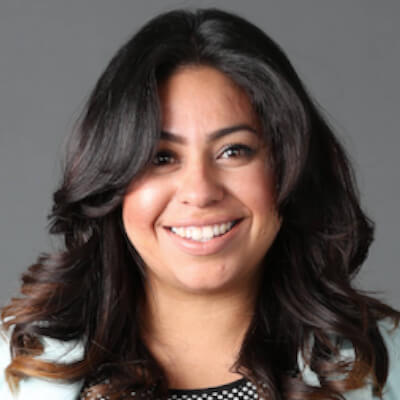 Deborah Renteria
HBO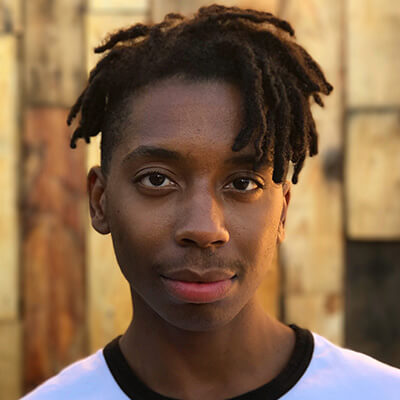 Dennis Haynes
Operam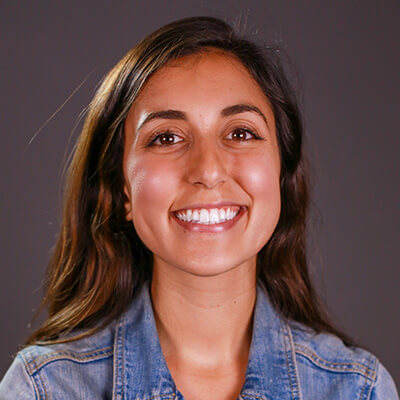 Farin Nikdel
Wieden+Kennedy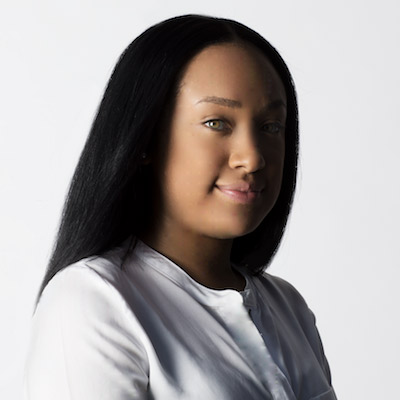 Hailey Floyd
Apple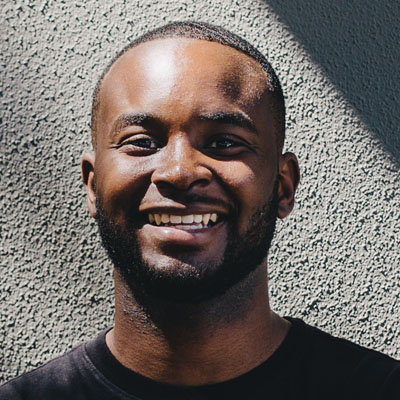 Jeredon O'Conner
Wieden+Kennedy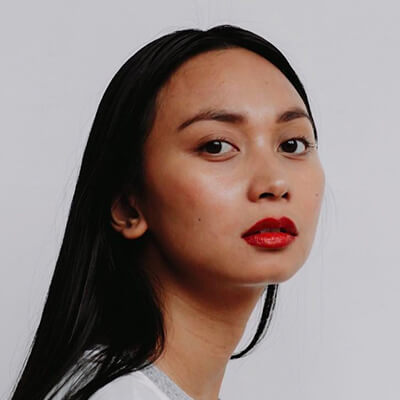 Jesica Marquez
Wieden+Kennedy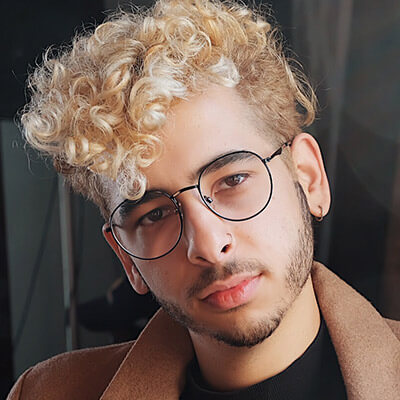 Justin Ollivierre
DigitasLBi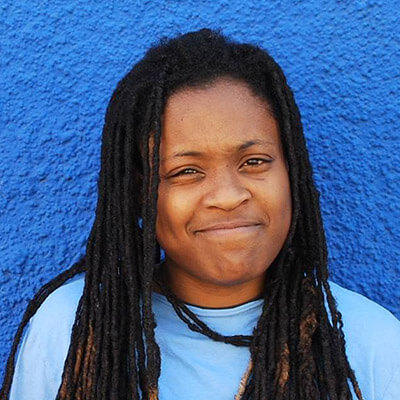 Kailynd Beck
Geometry Global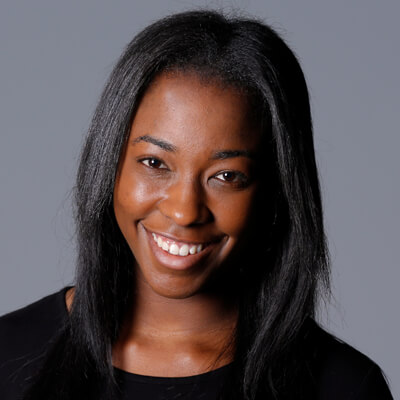 Kendall Rouse
BBDO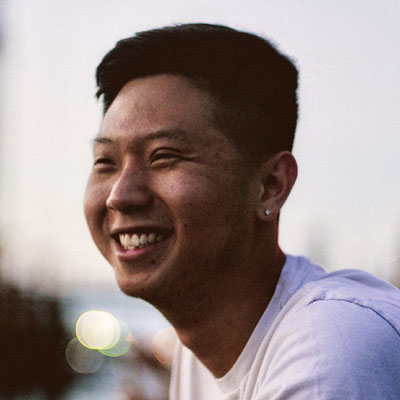 Kim Chau
DigitasLBi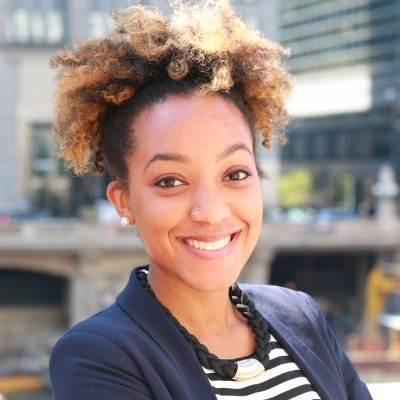 Kristin Overton
Spark Foundry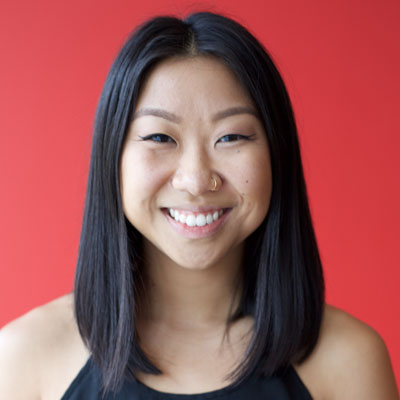 Melanie Liu
DigitasLBi, NA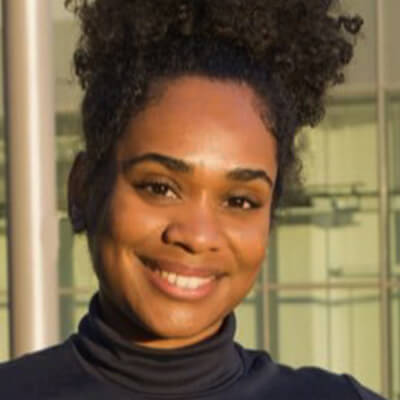 Melissa Julien
Biz Virtuoso Consulting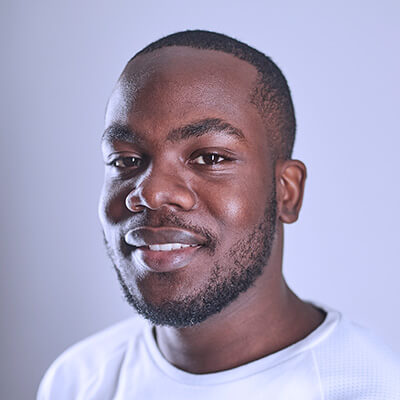 Orlando Buddle
ESPN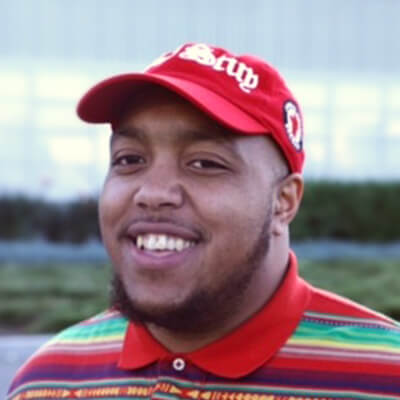 Shawn Spears
Kastner & Partners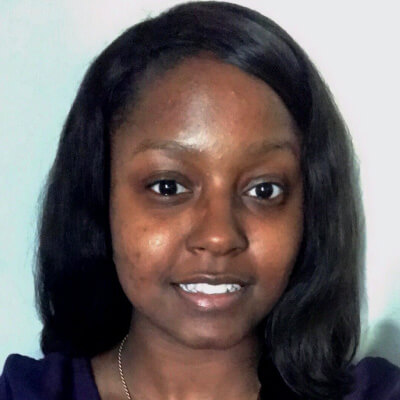 Taylor Stokes
BSTRO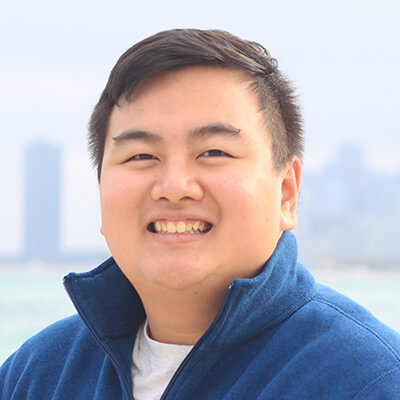 Thomas Nguyen
Starcom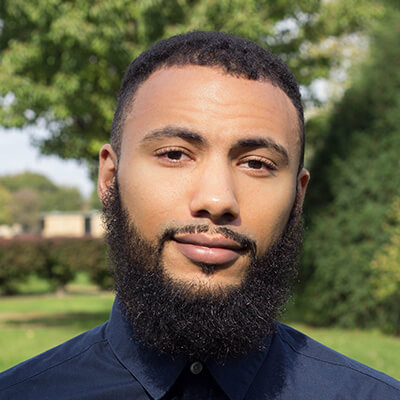 Travis McPhee
DigitasLBi, NA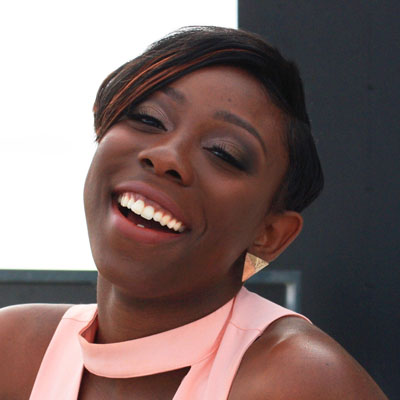 Xenecia Farrell
Spark SMG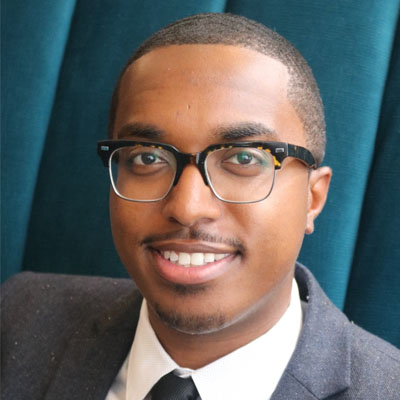 Zachary L. McGowan
Turner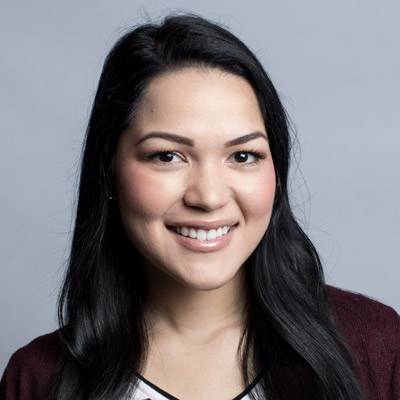 Sheila Mullings
VML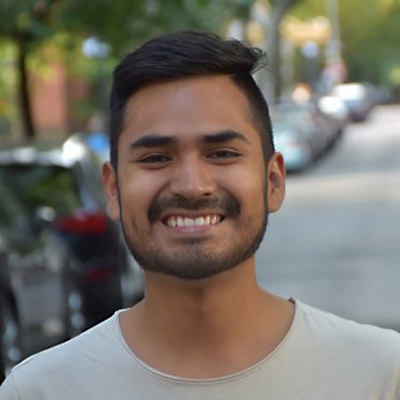 John Paul Napleton
Blue State Digital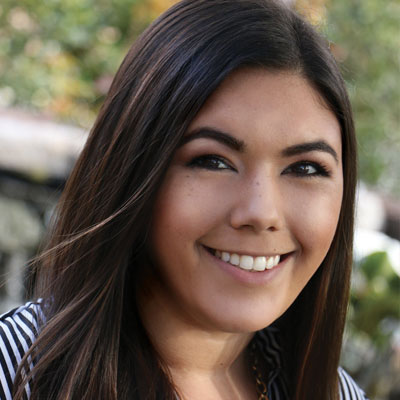 Alexandra DeCespedes
Creative Circle
2017 Agenda
Click Event To Expand For More Information
Mezzanine Level, Solano
The orientation dinner is the kick-off event to the weekend; to help the new class of FUTURES make the best of the experience. A panel of FUTURES alumni, ADCOLOR supporters and sponsors share their stories and give advice on how to make the best of this tremendous opportunity.
Mezzanine Level
Open to FUTURES Only.
ADCOLOR FUTURES ORIENTATION DINNER
Open to FUTURES Only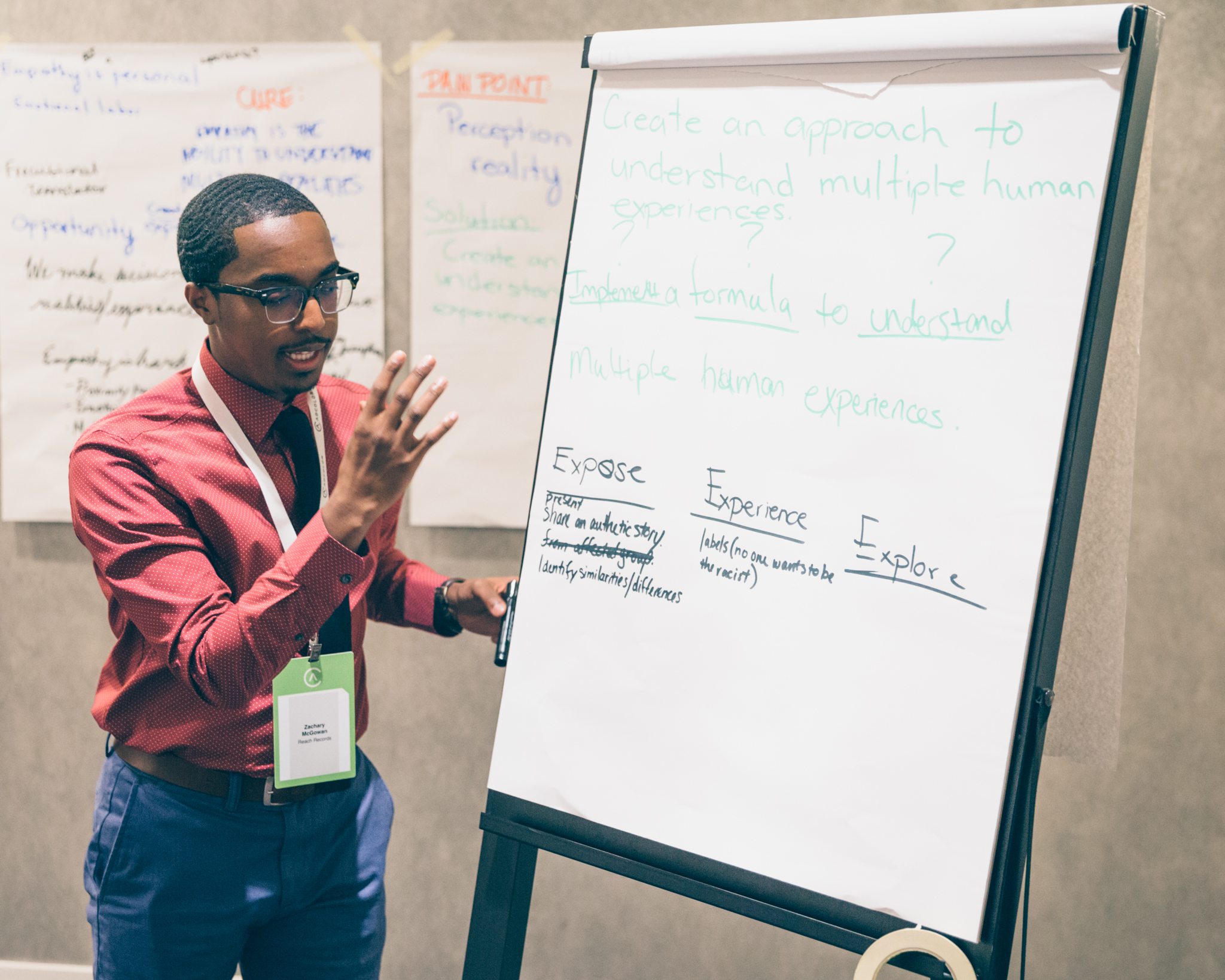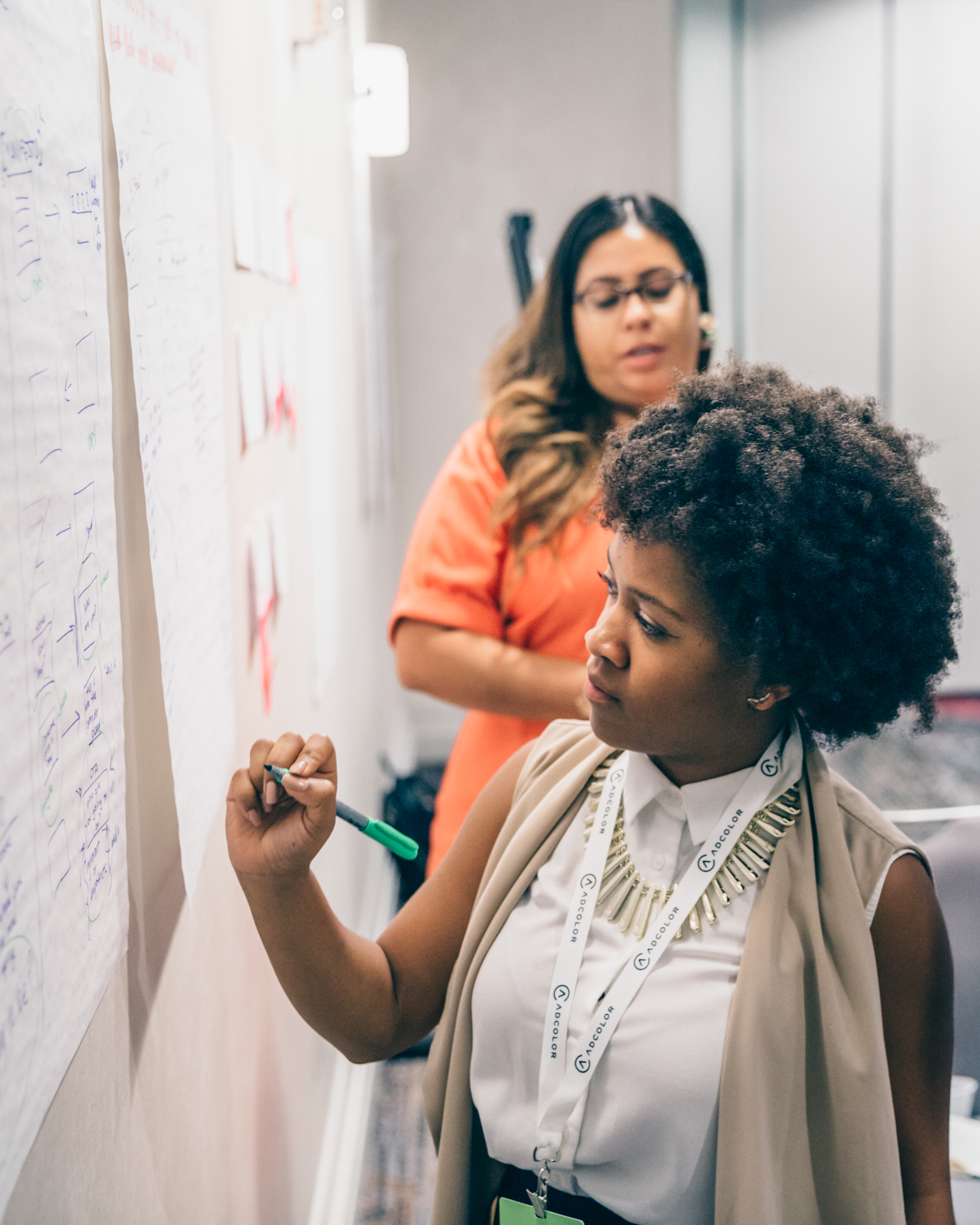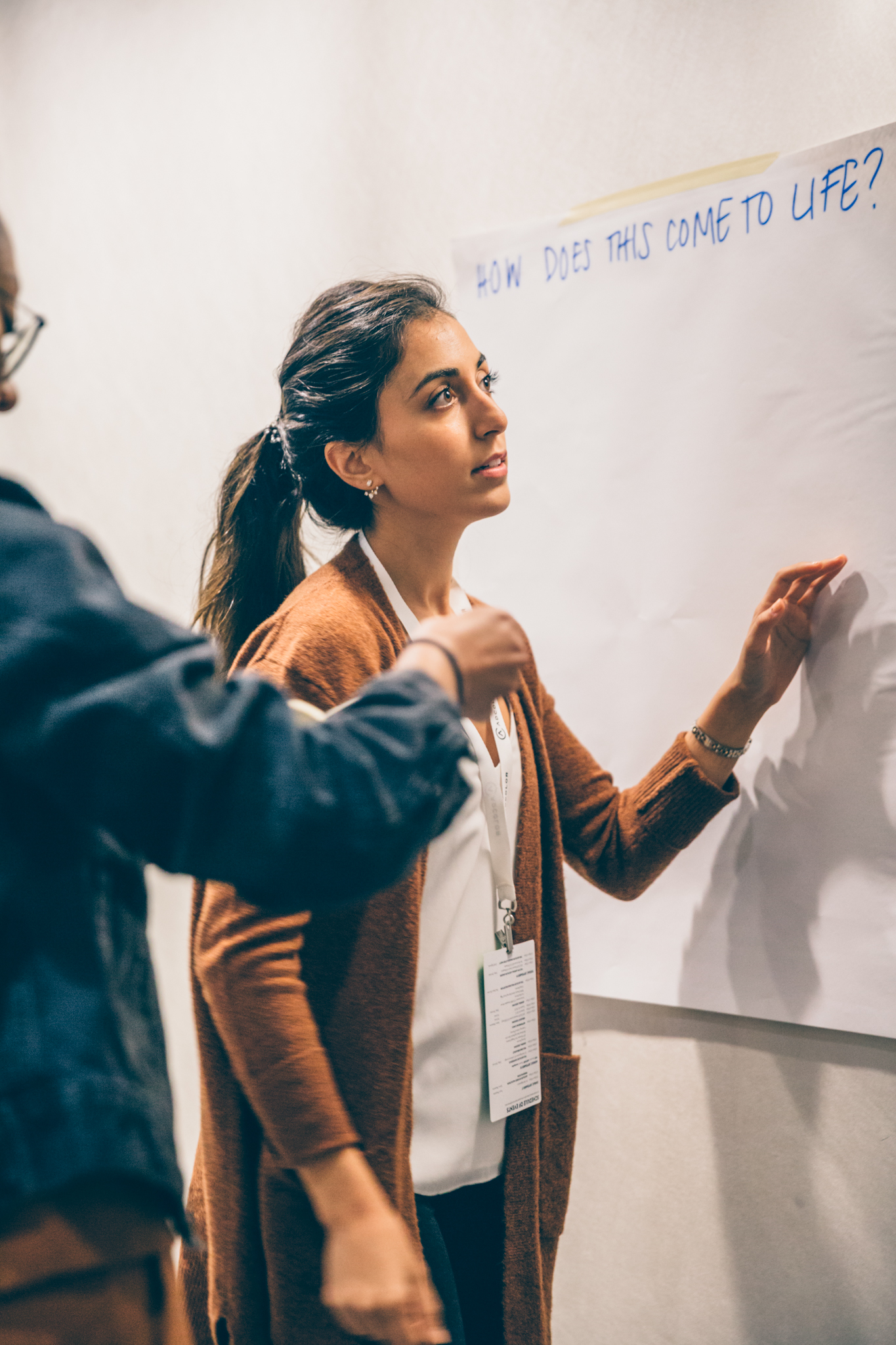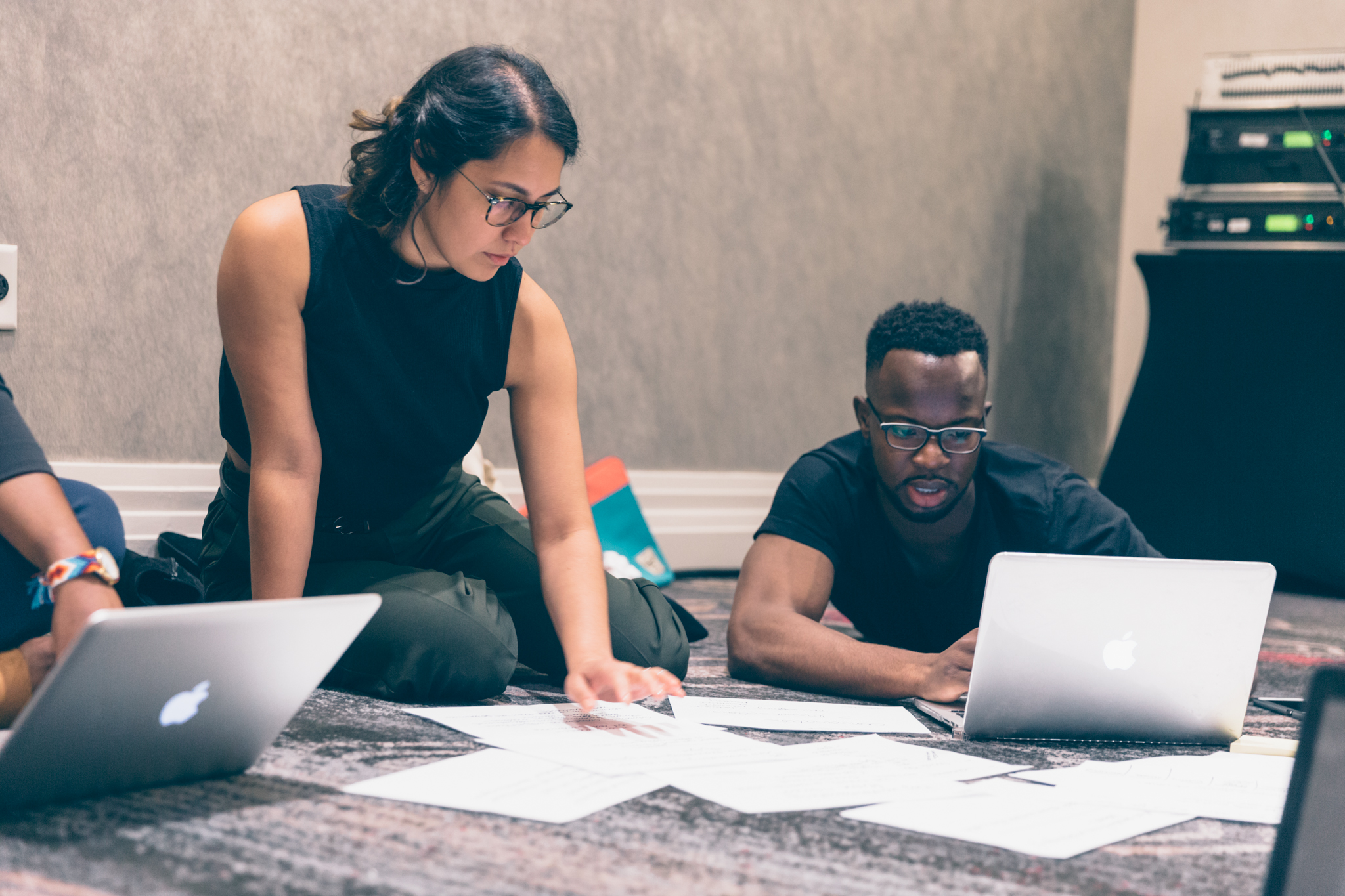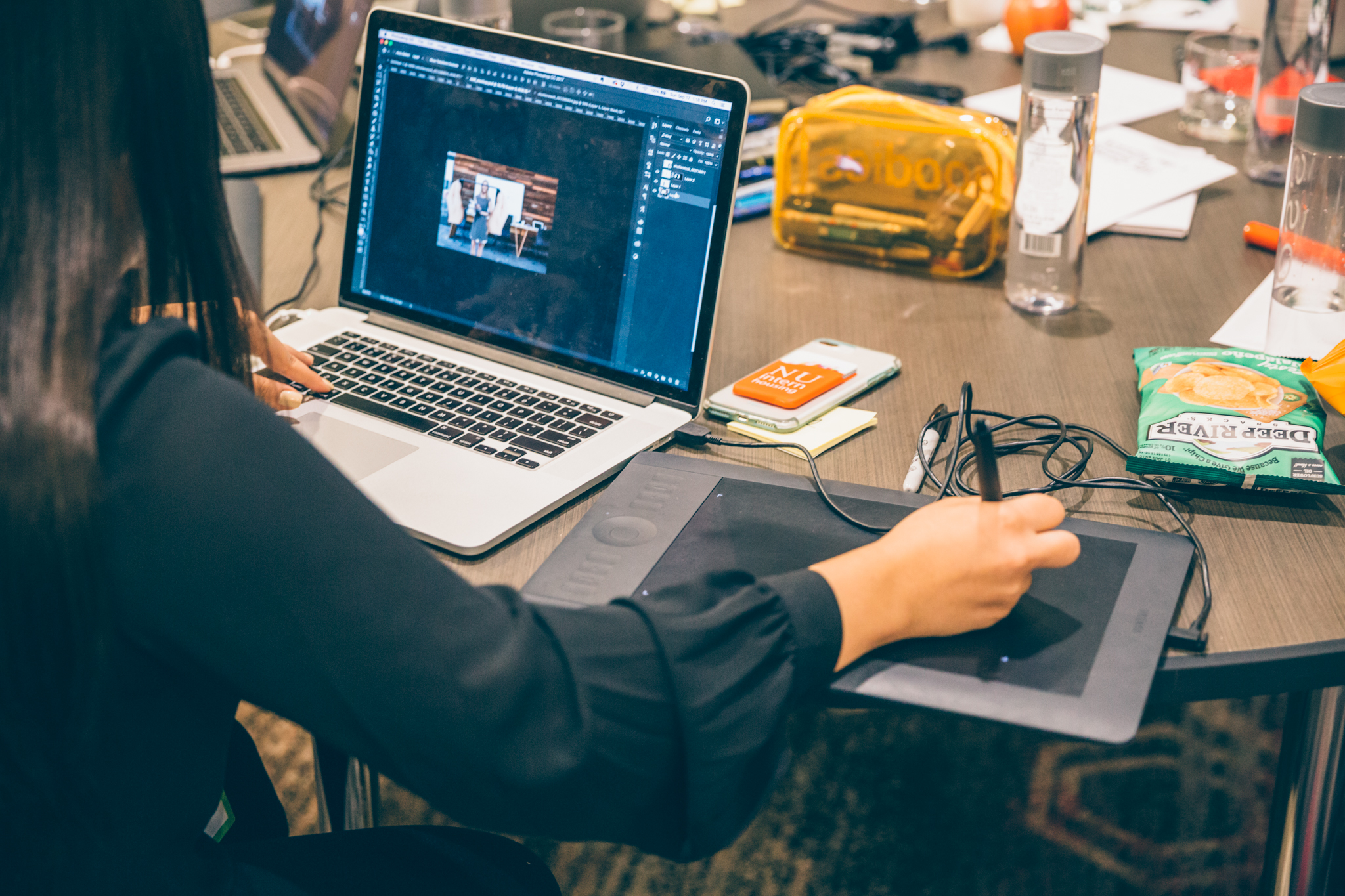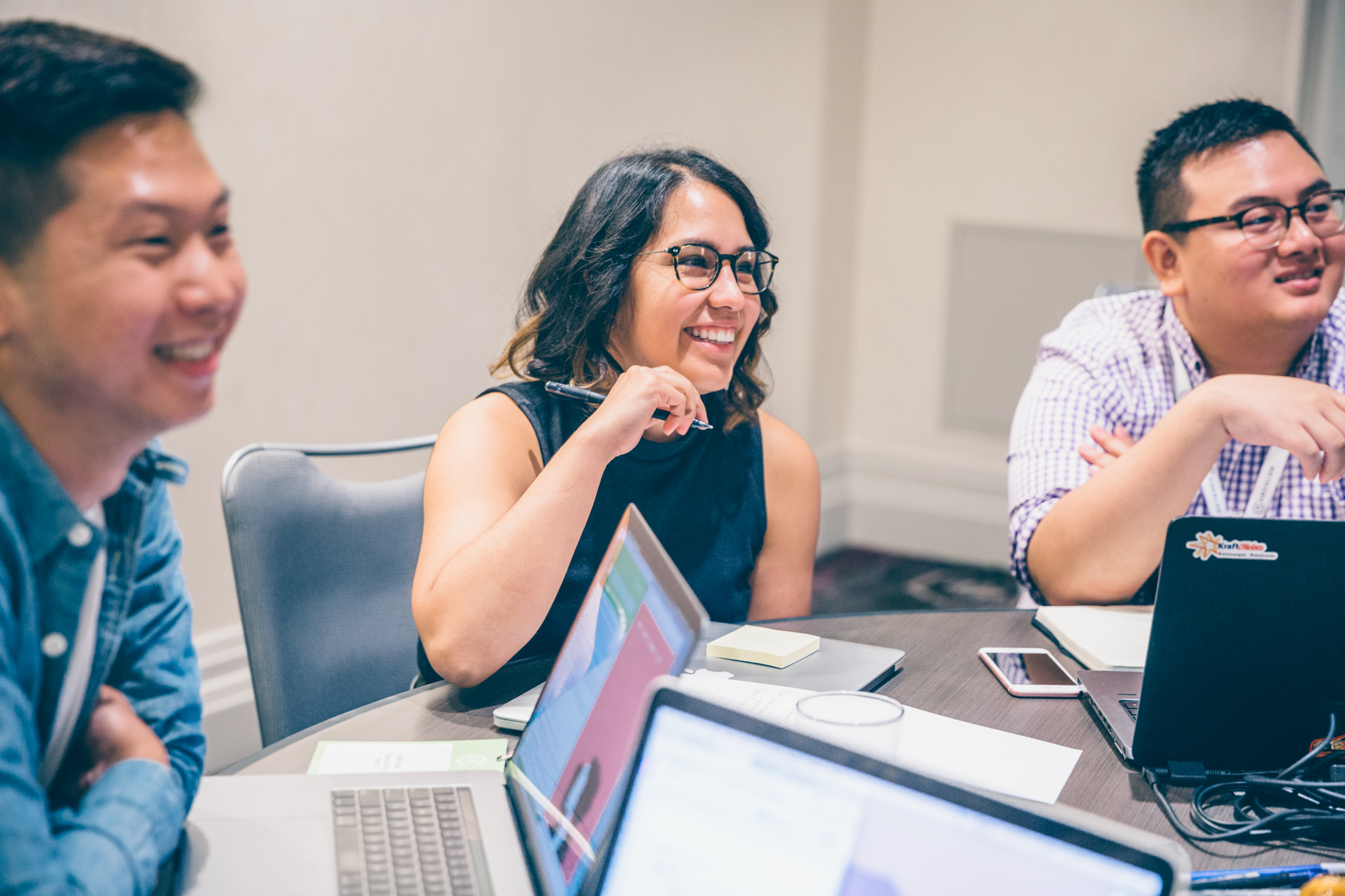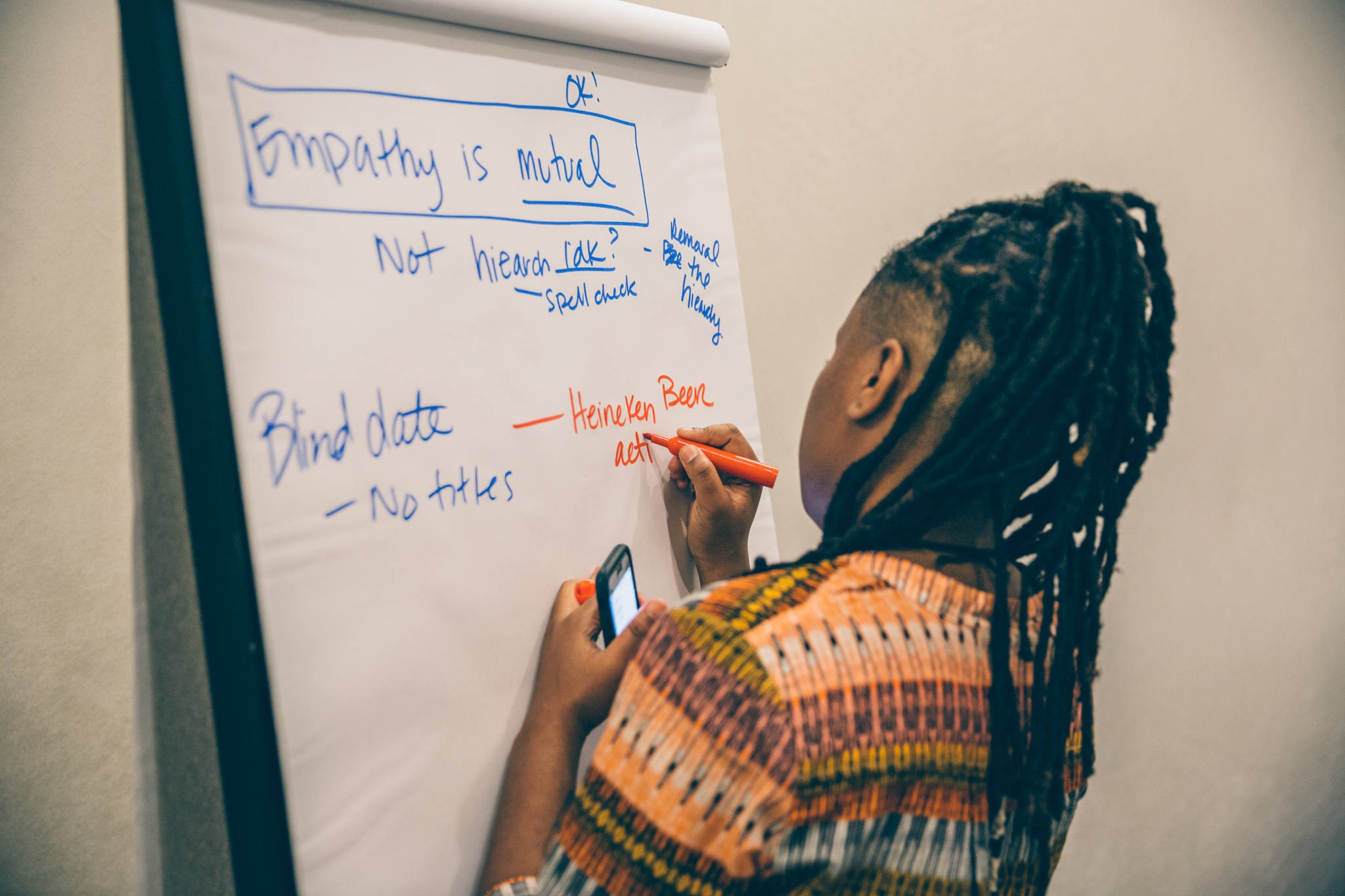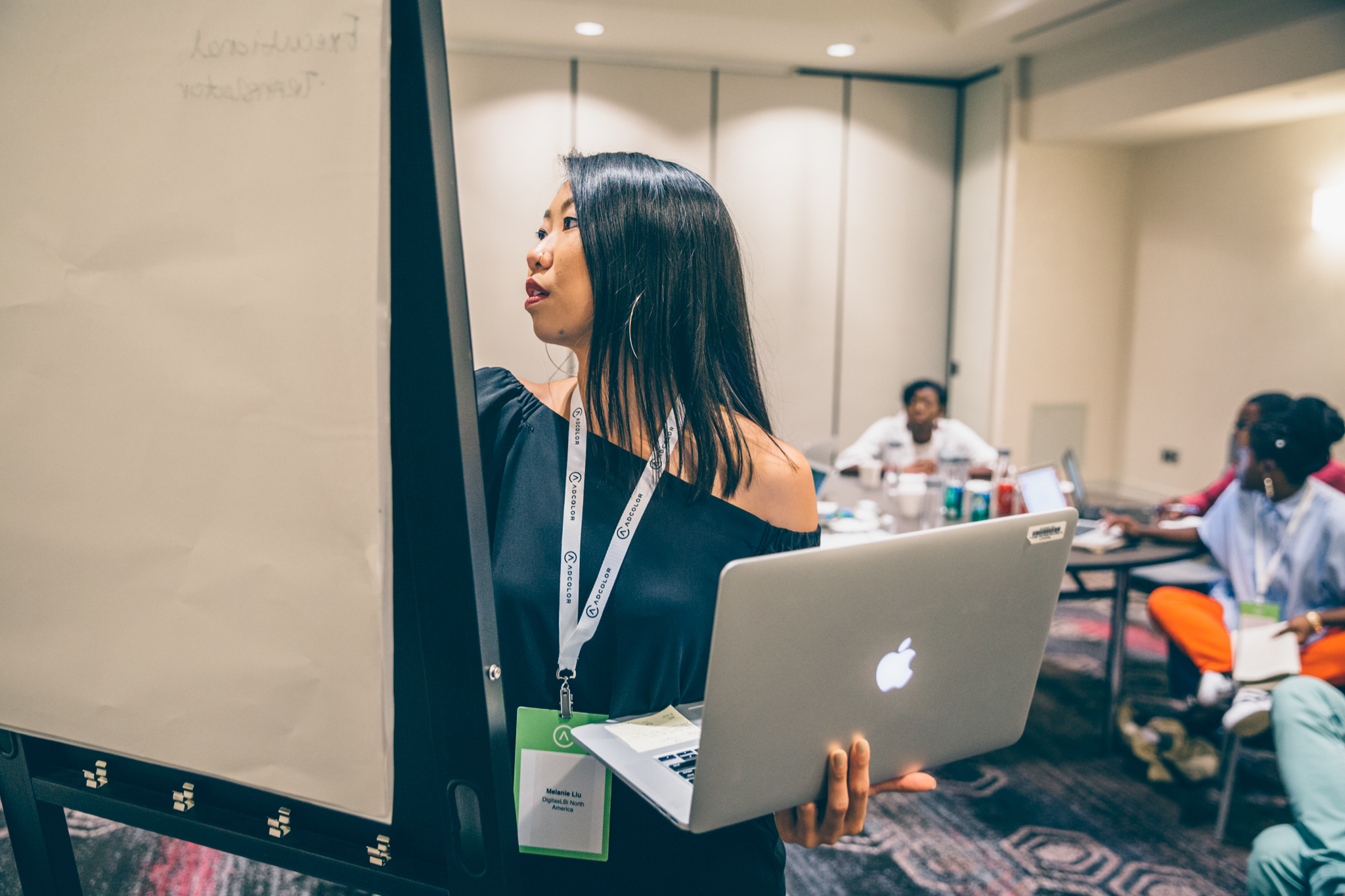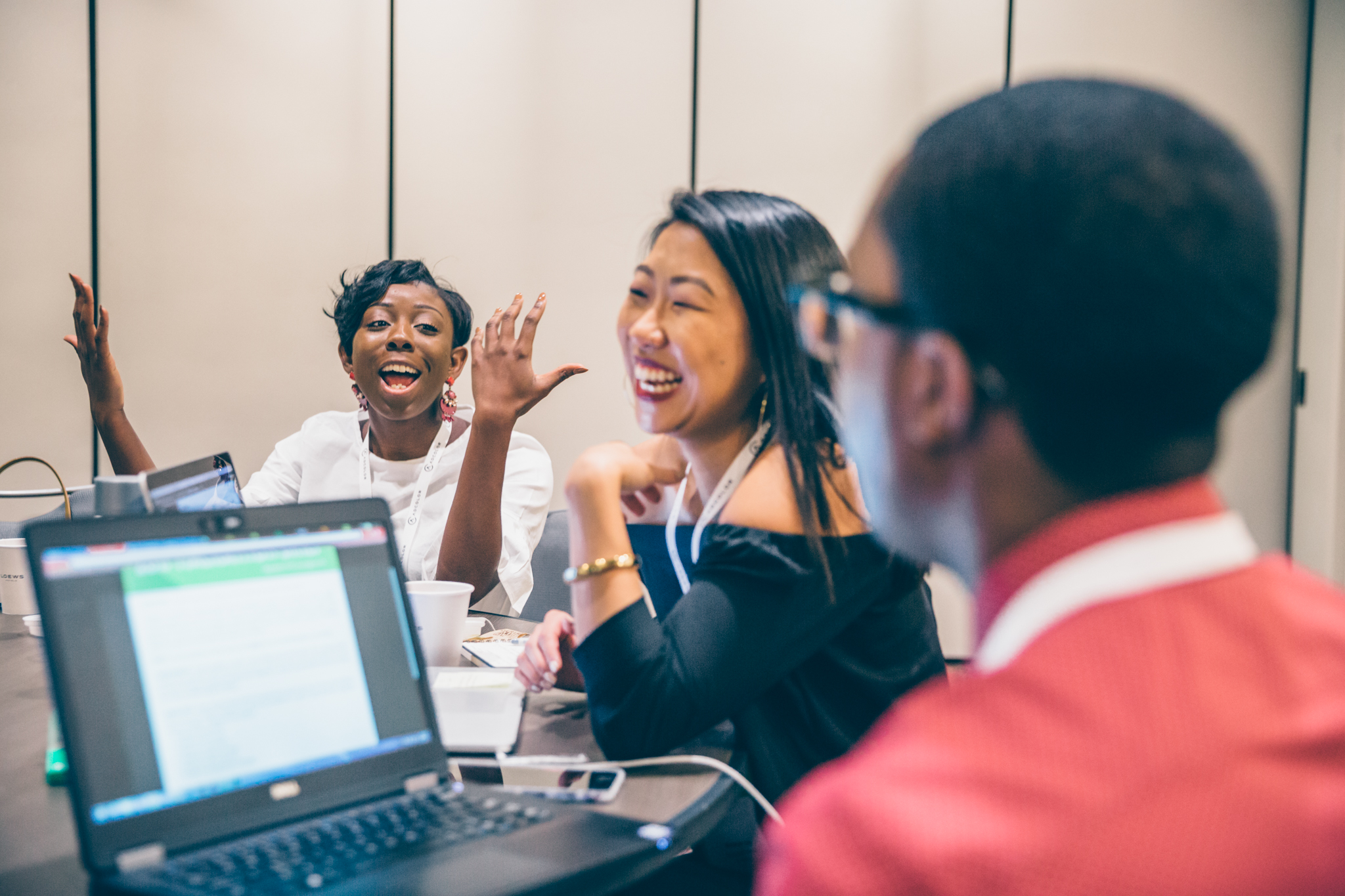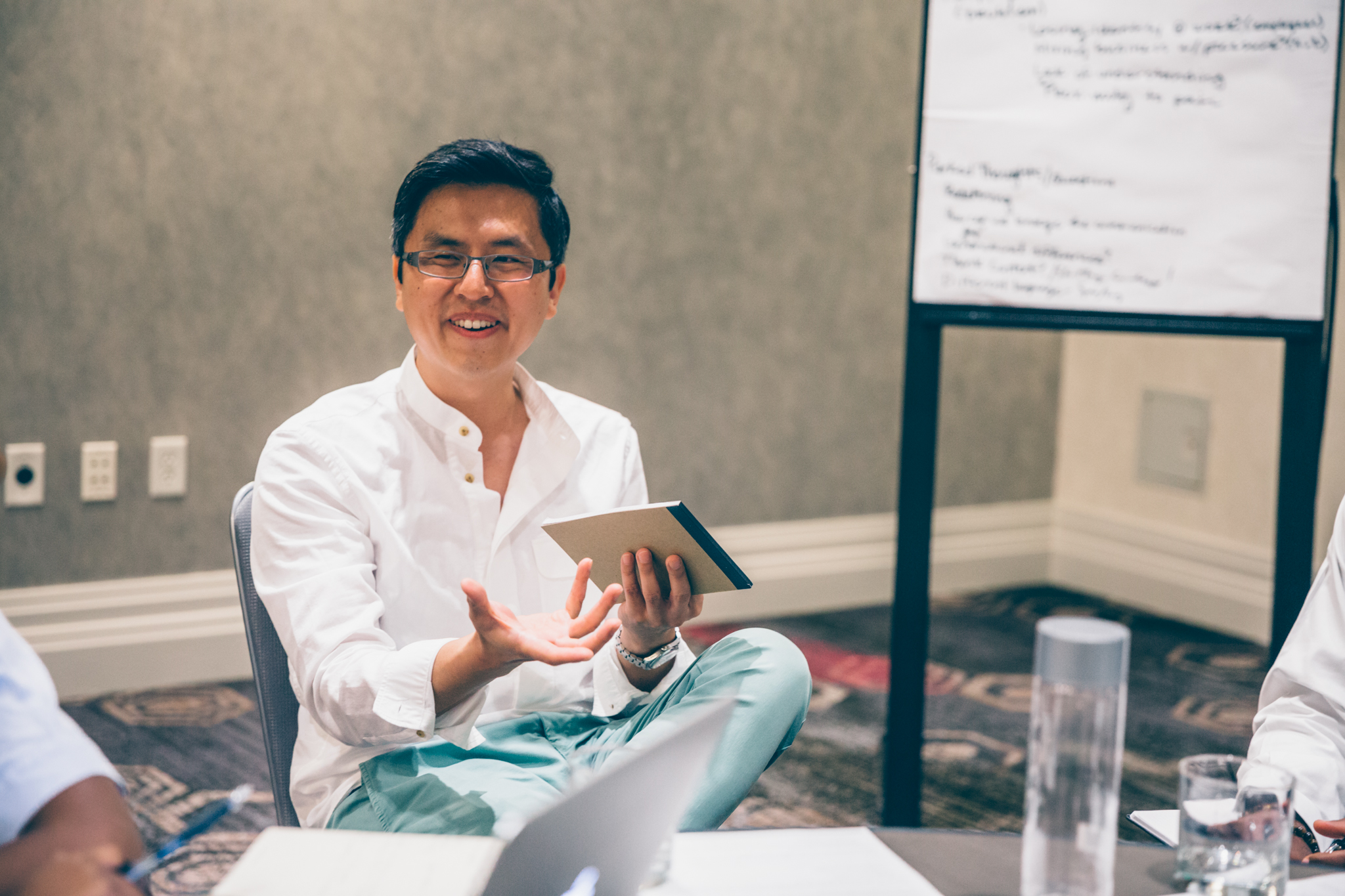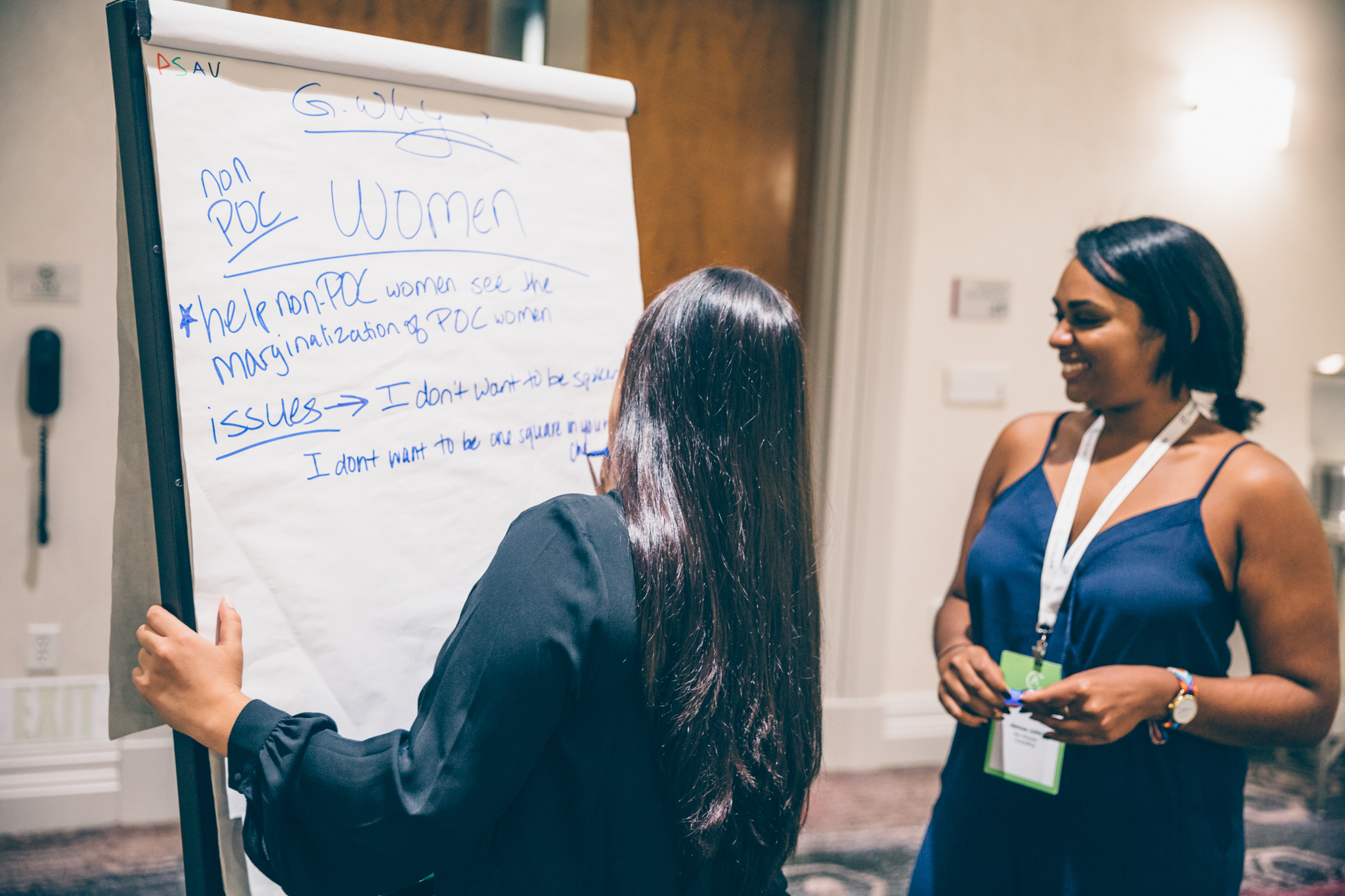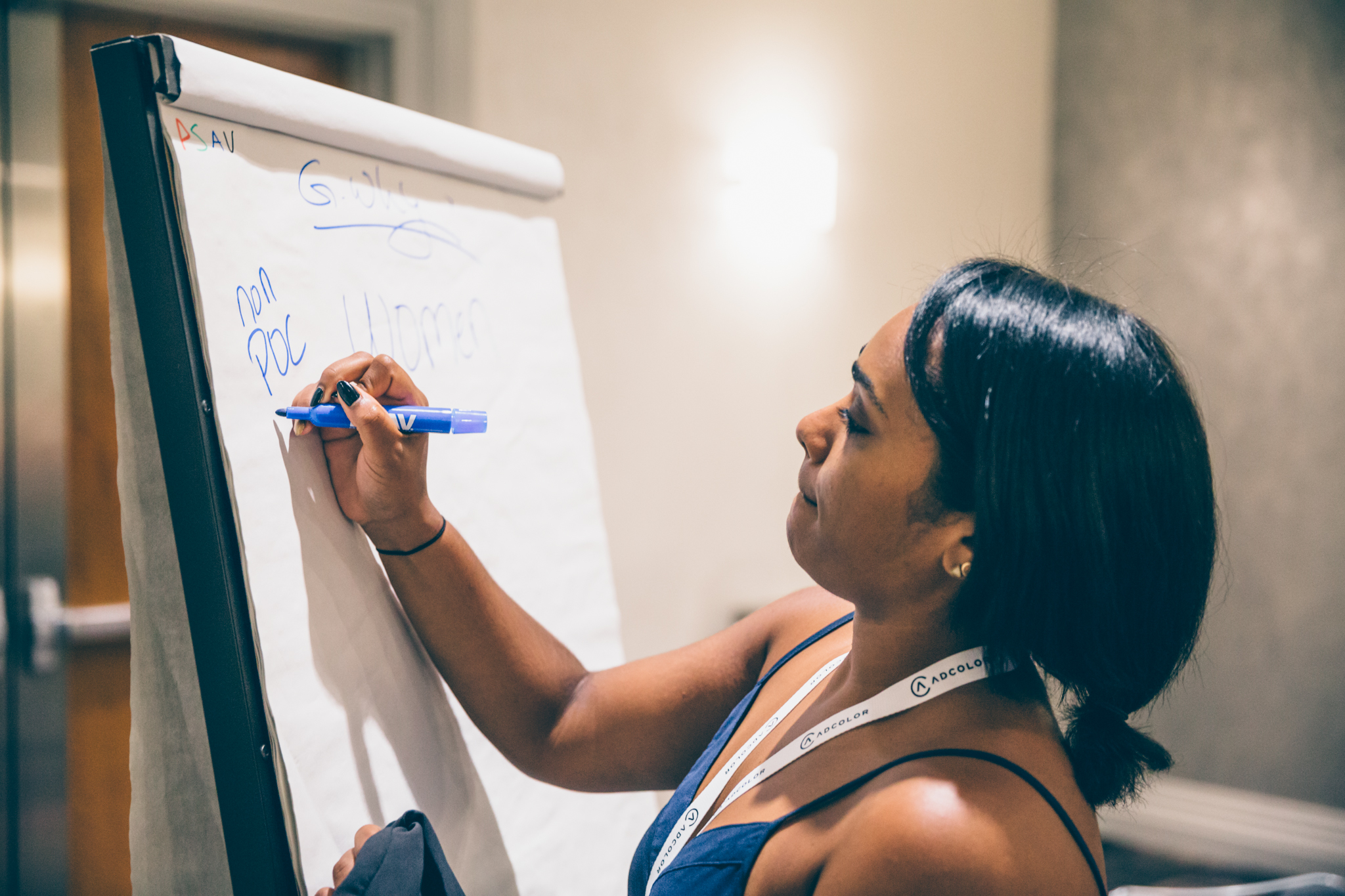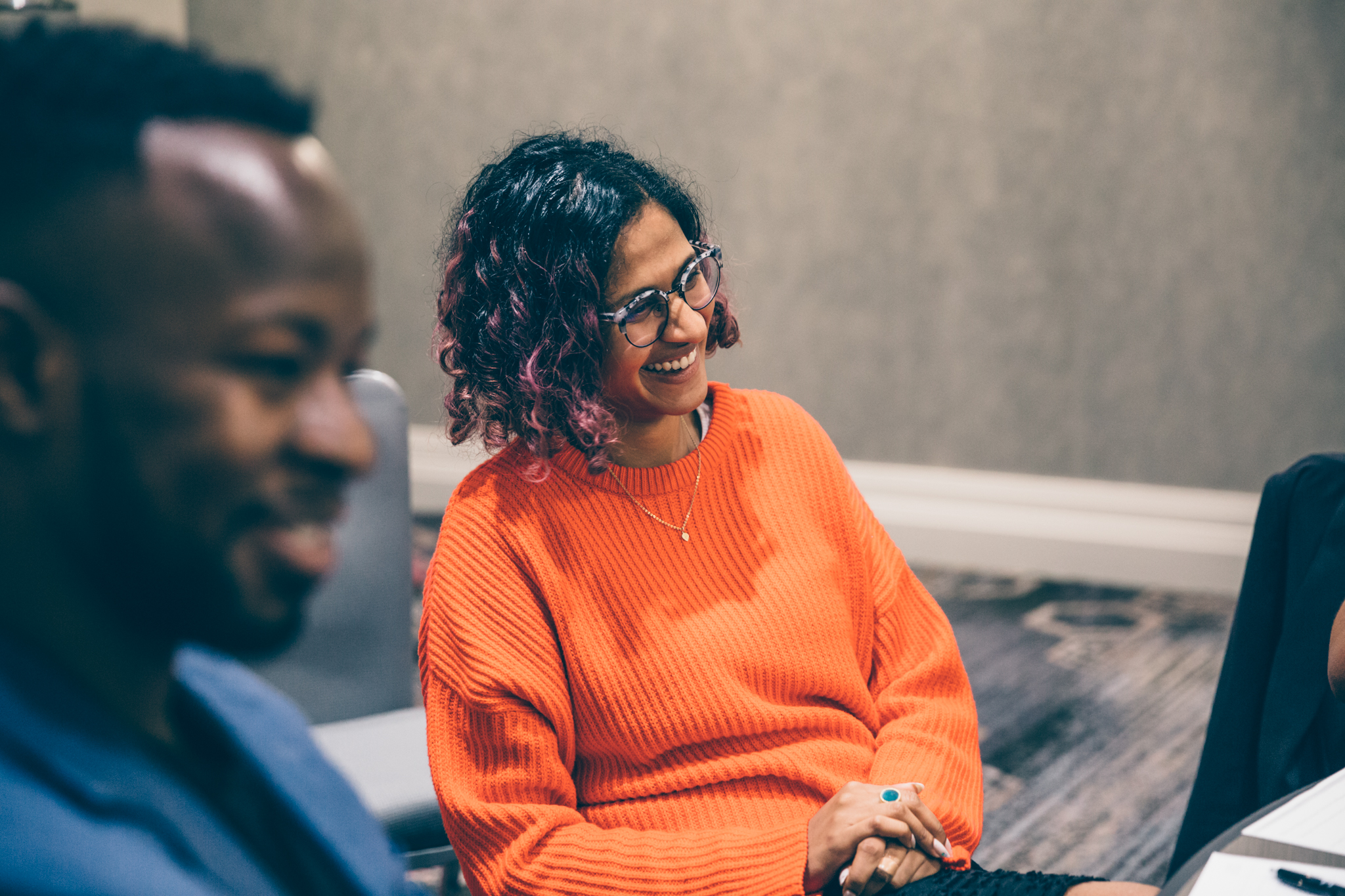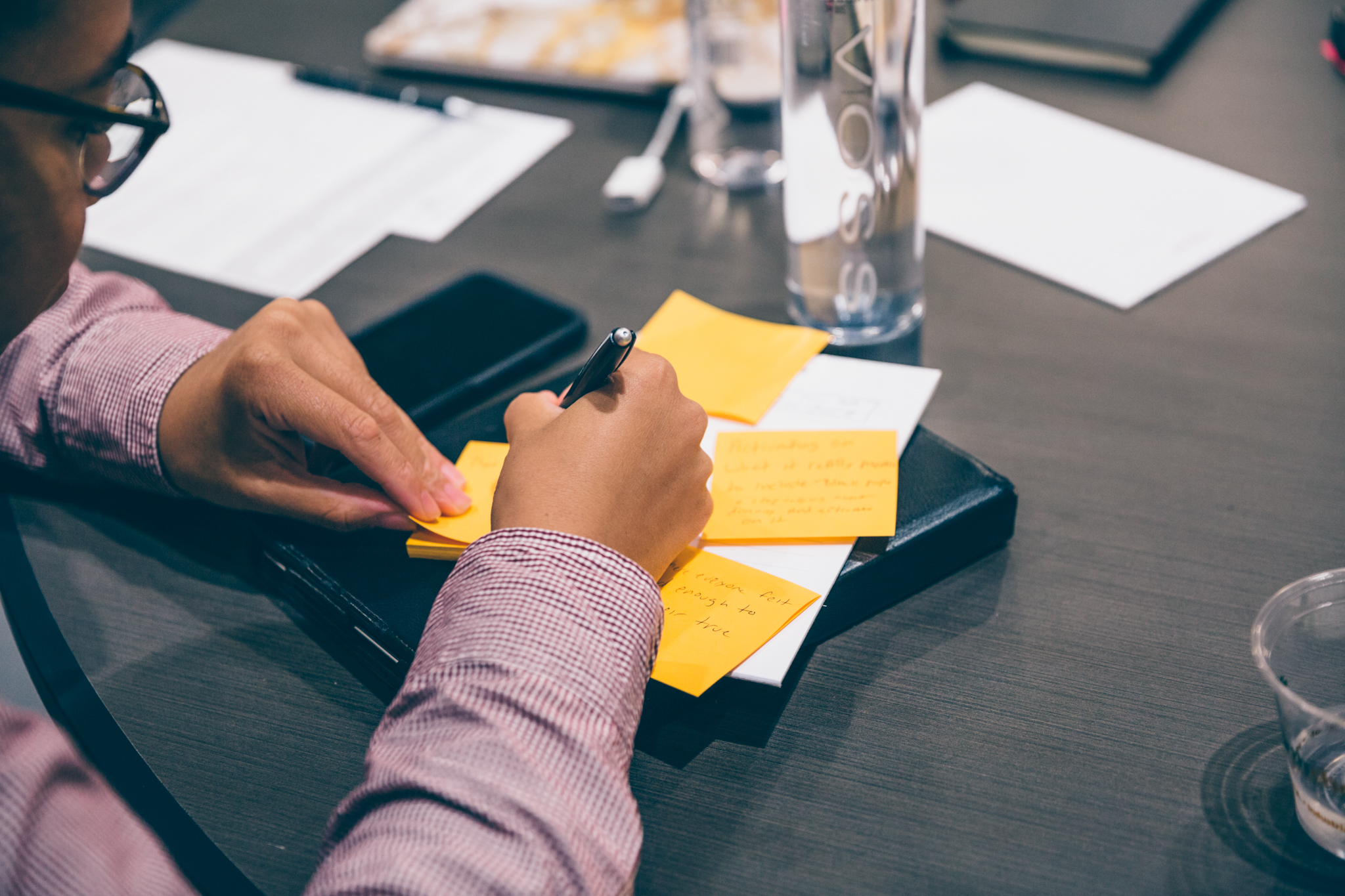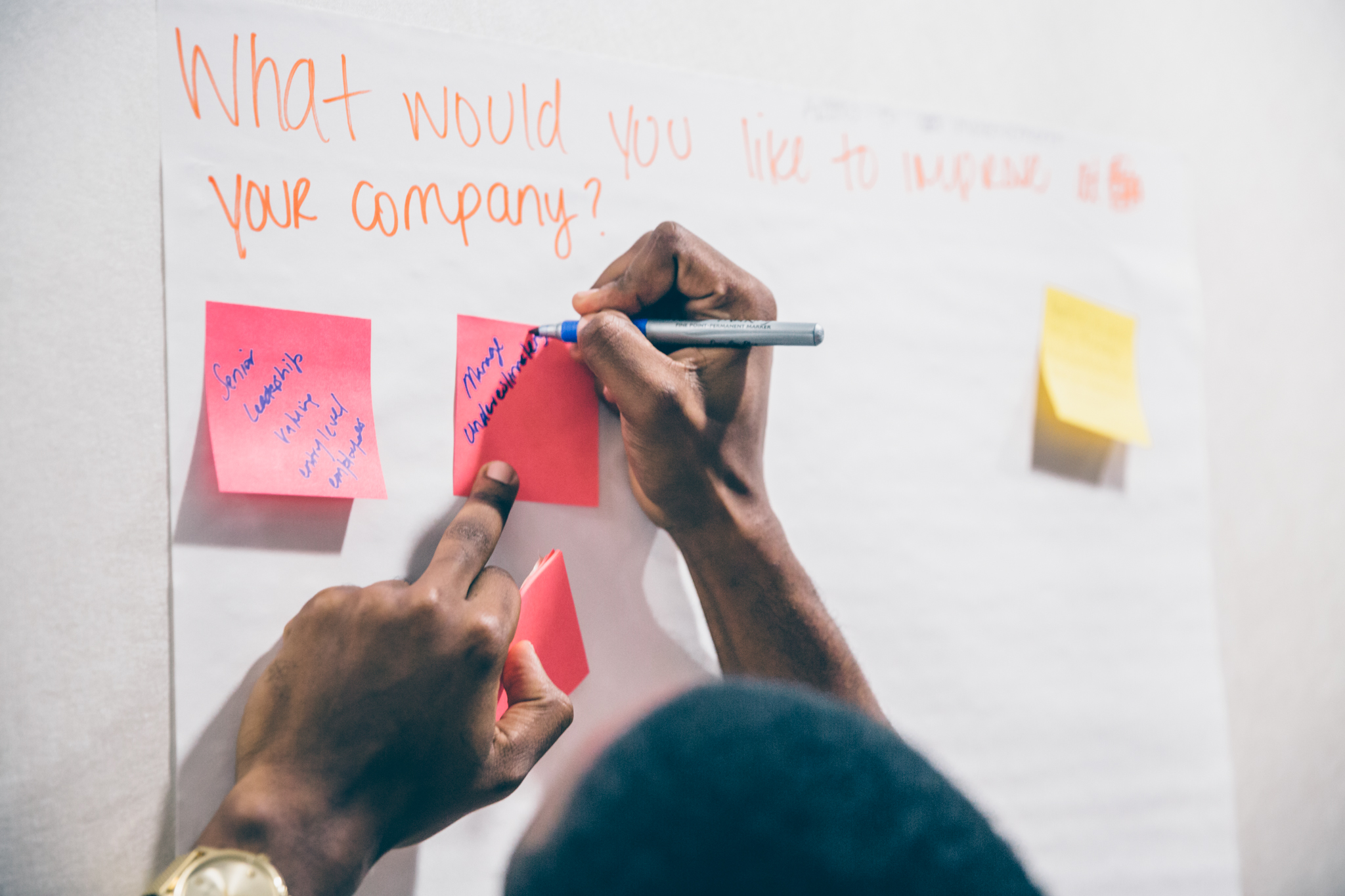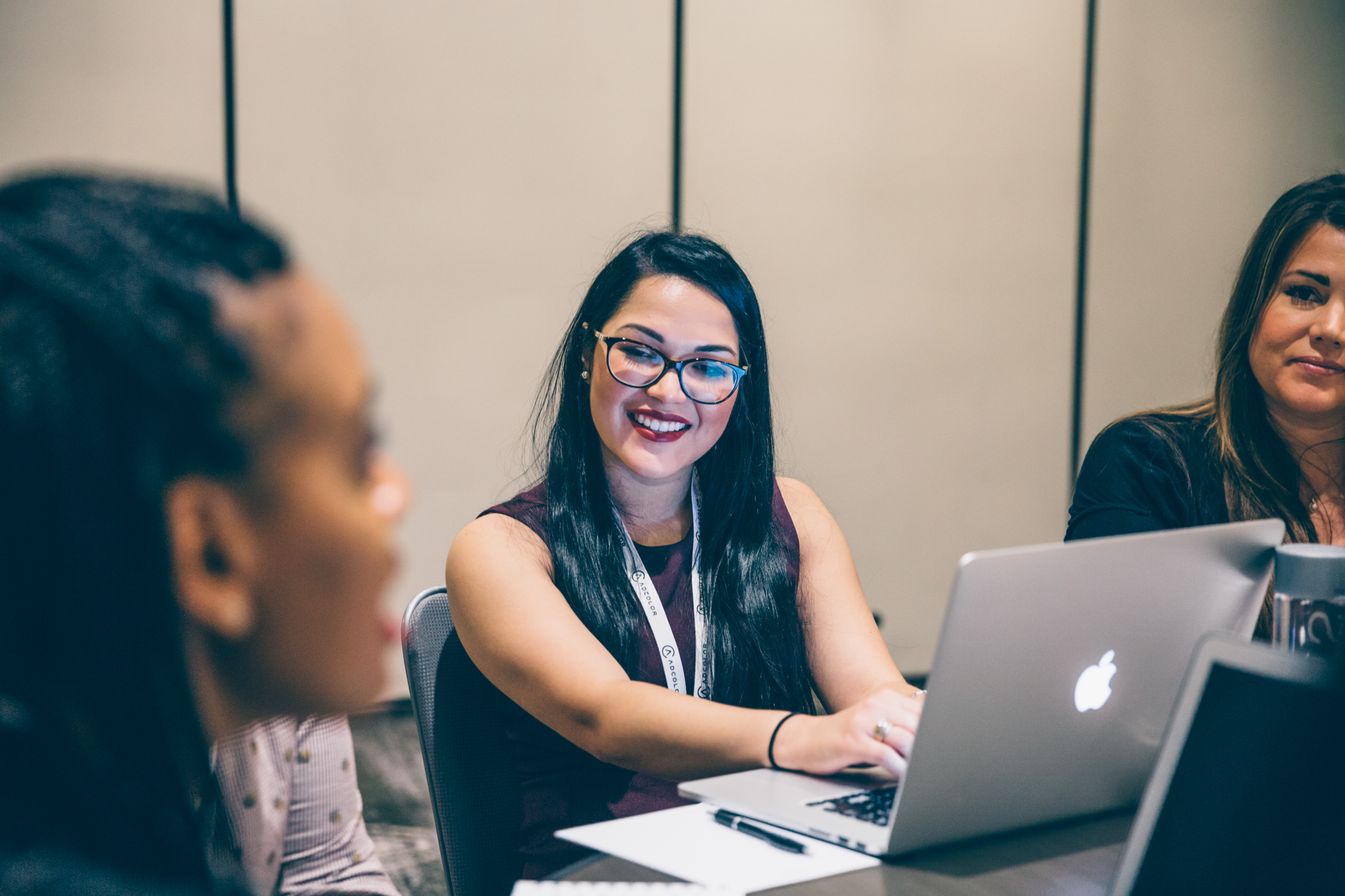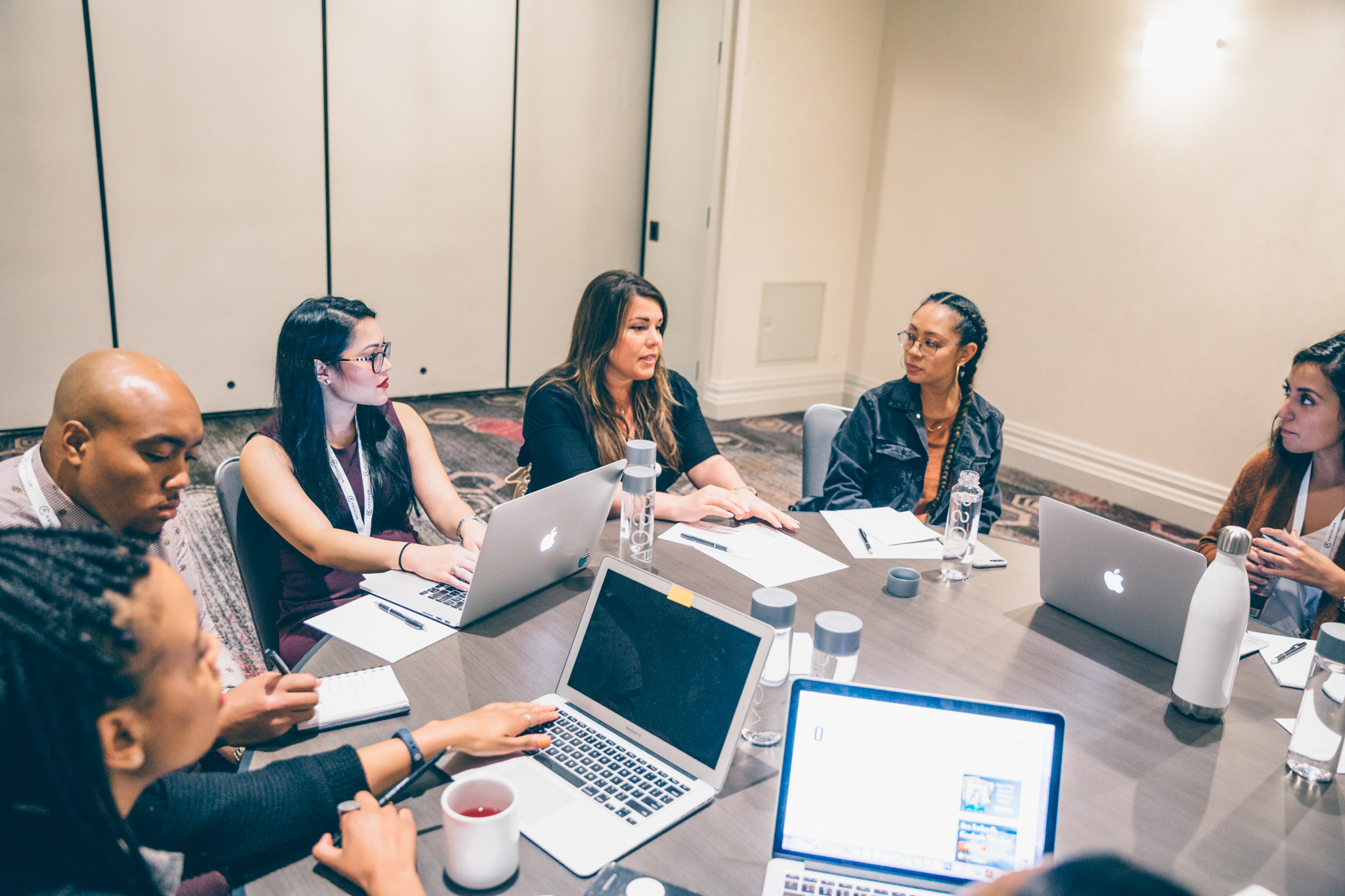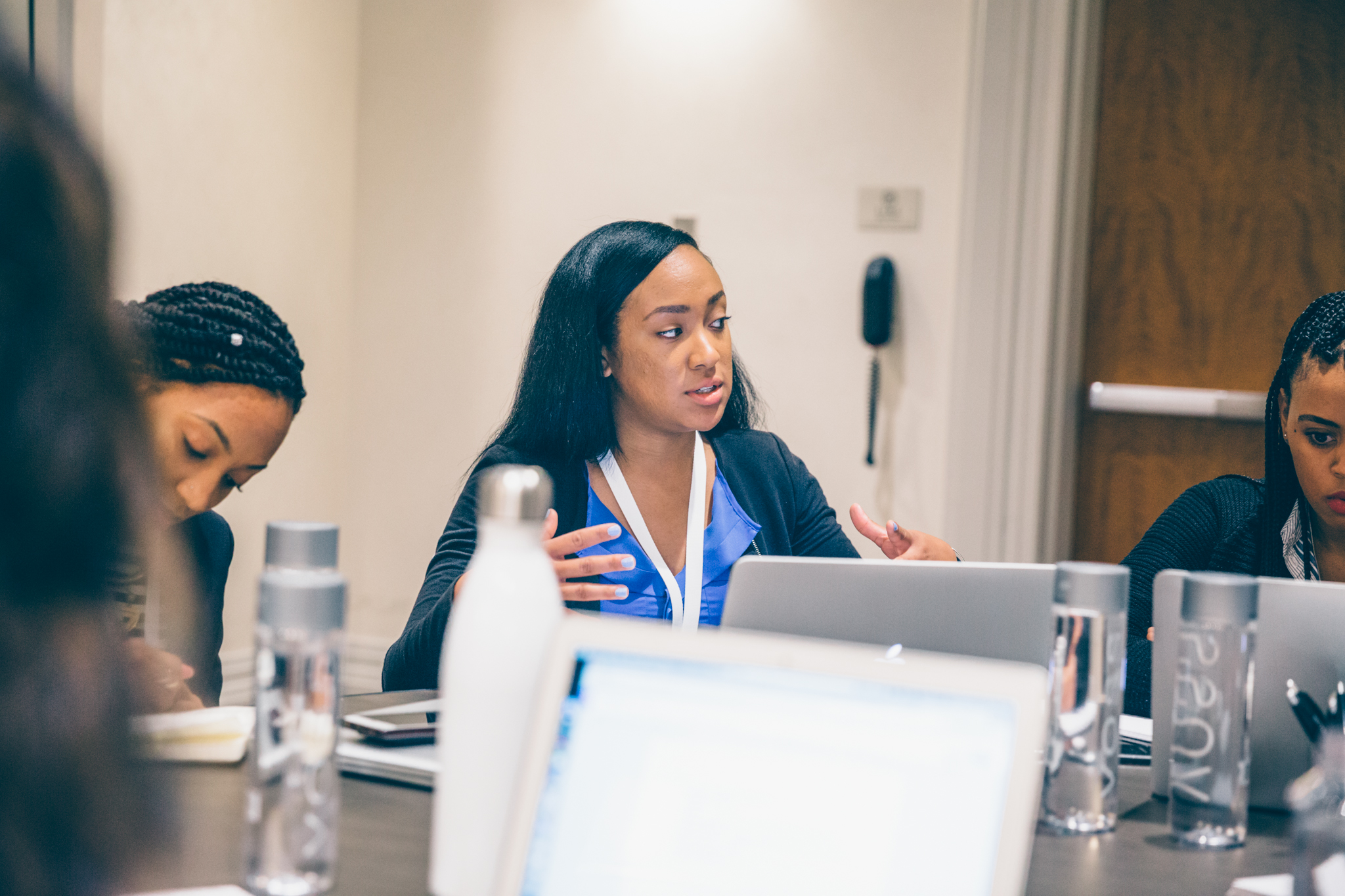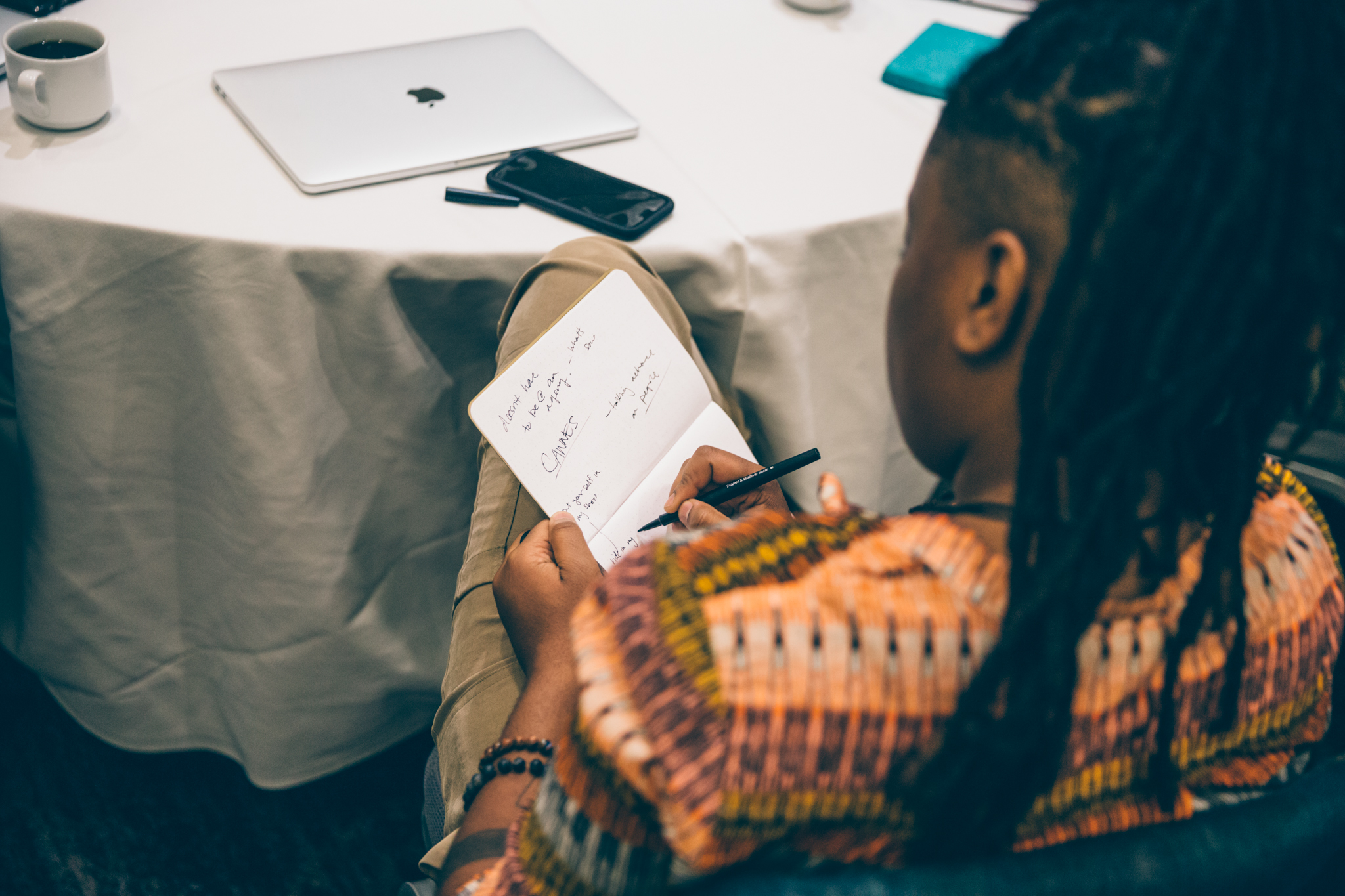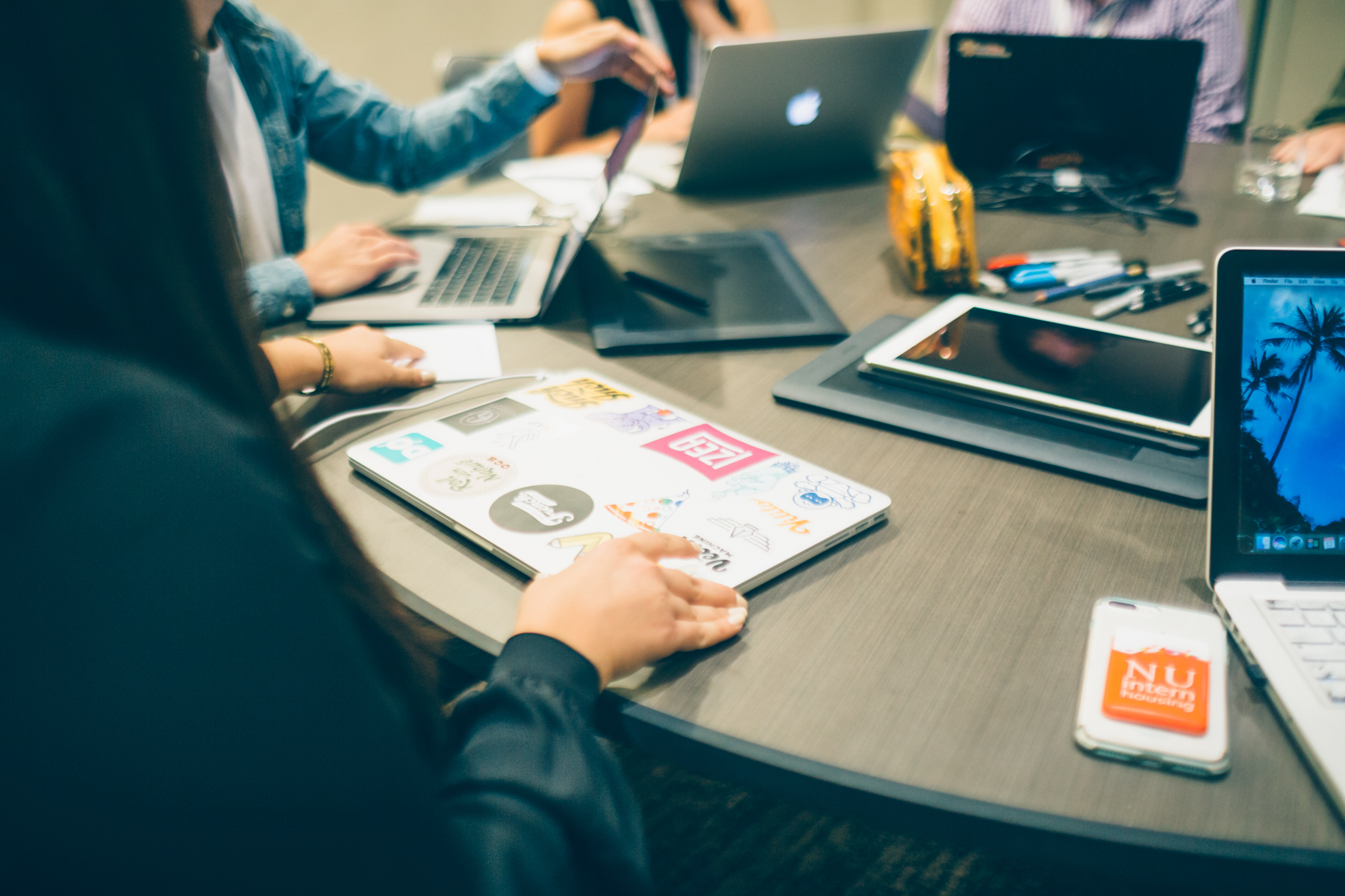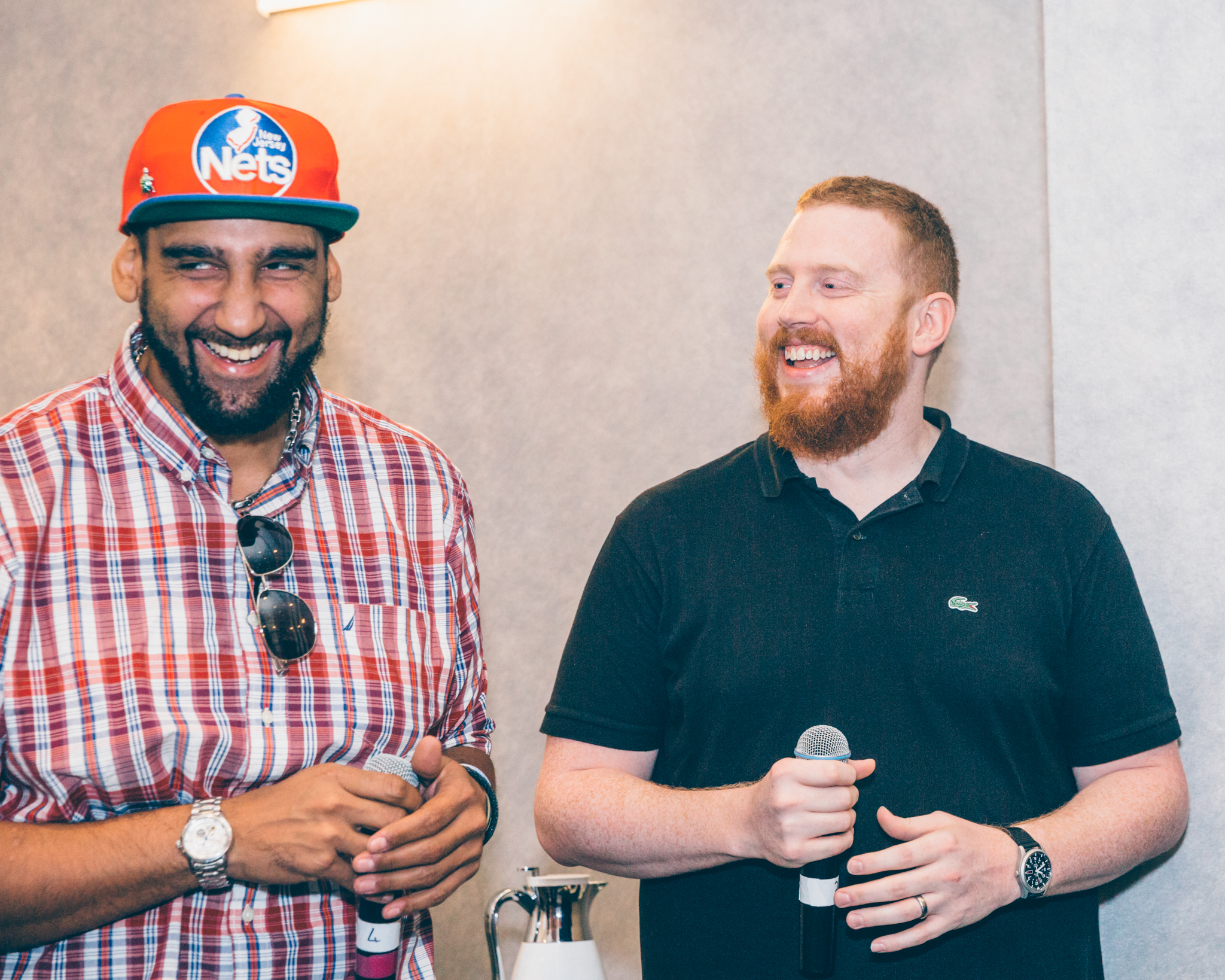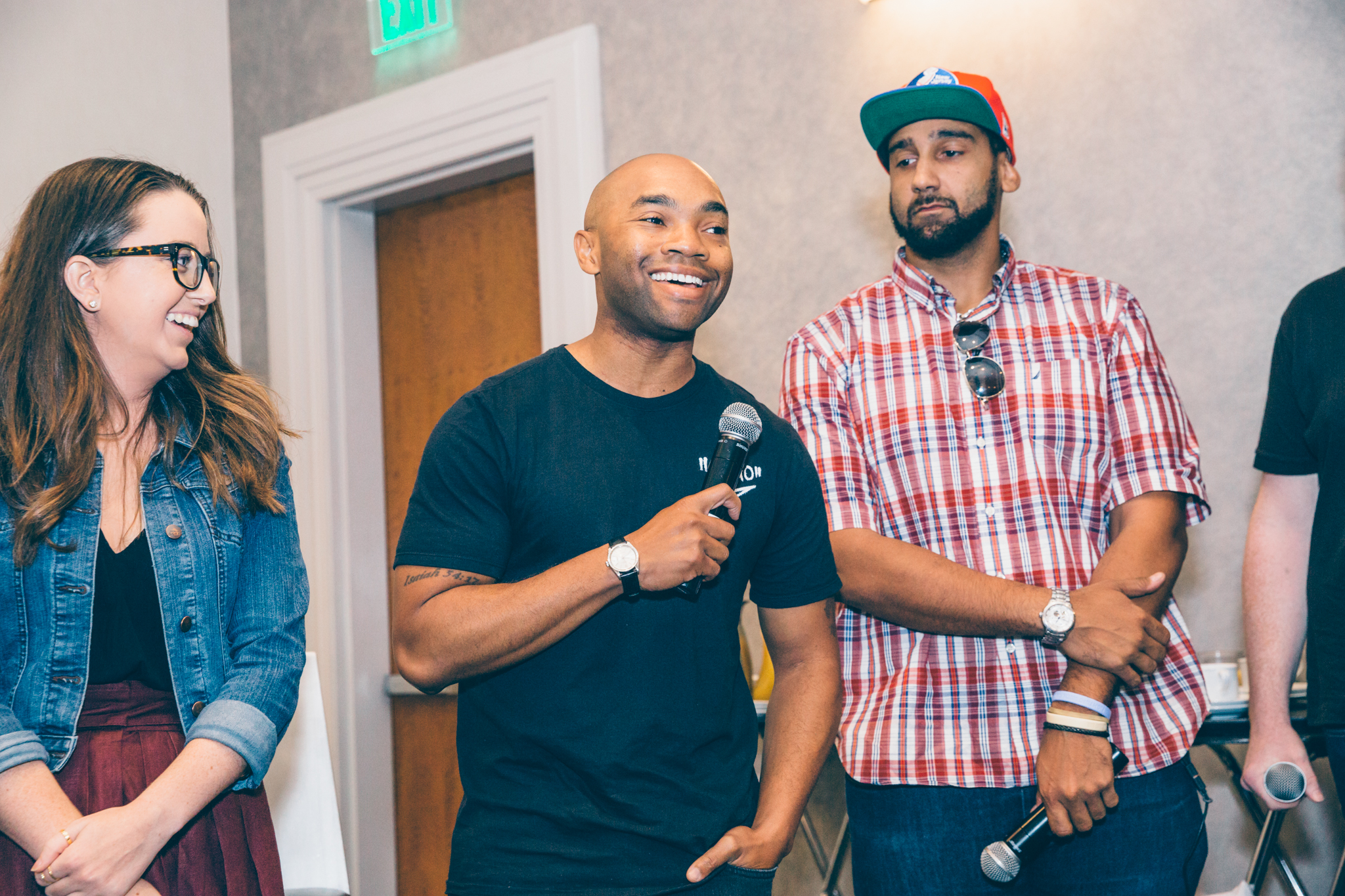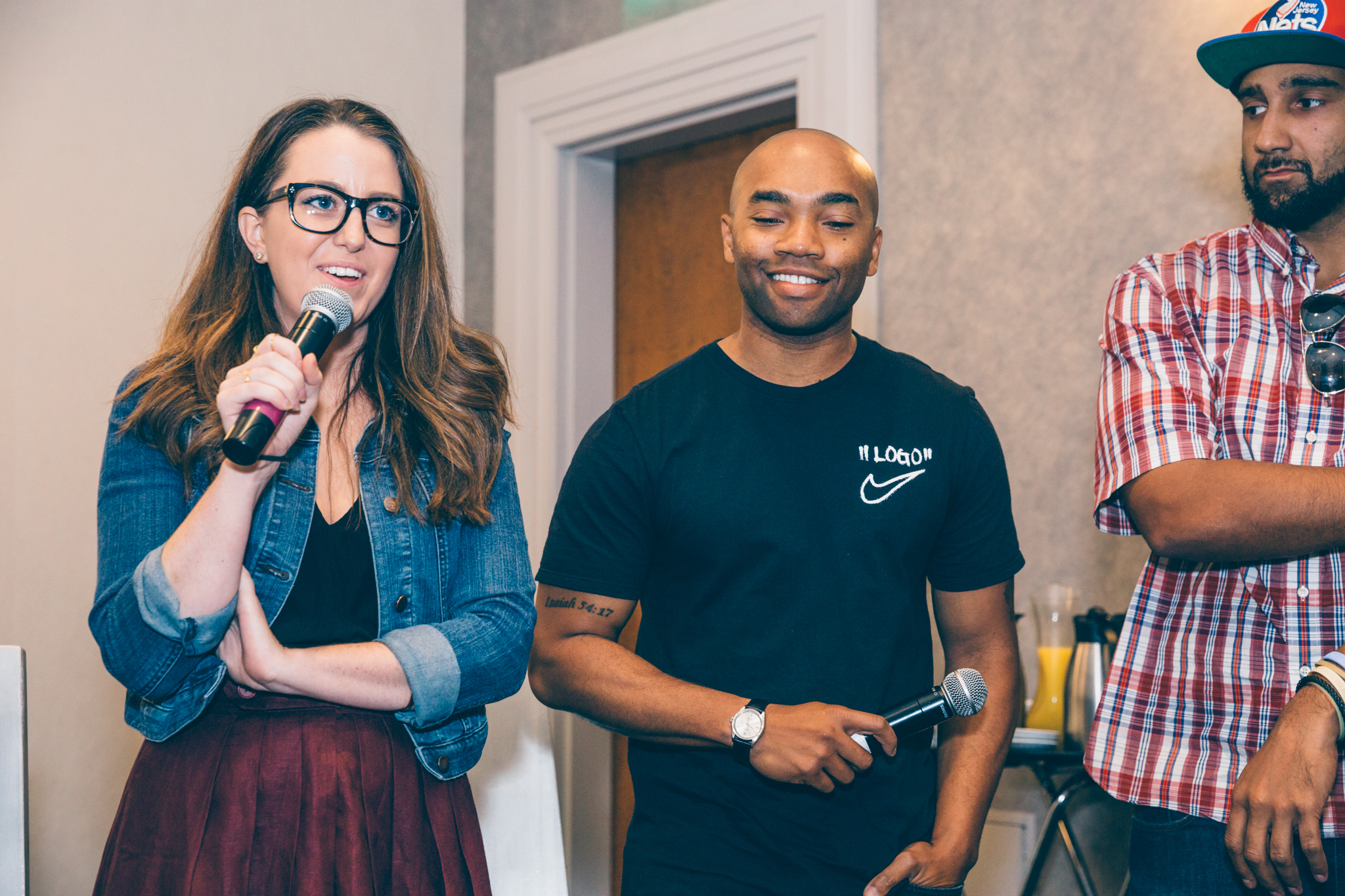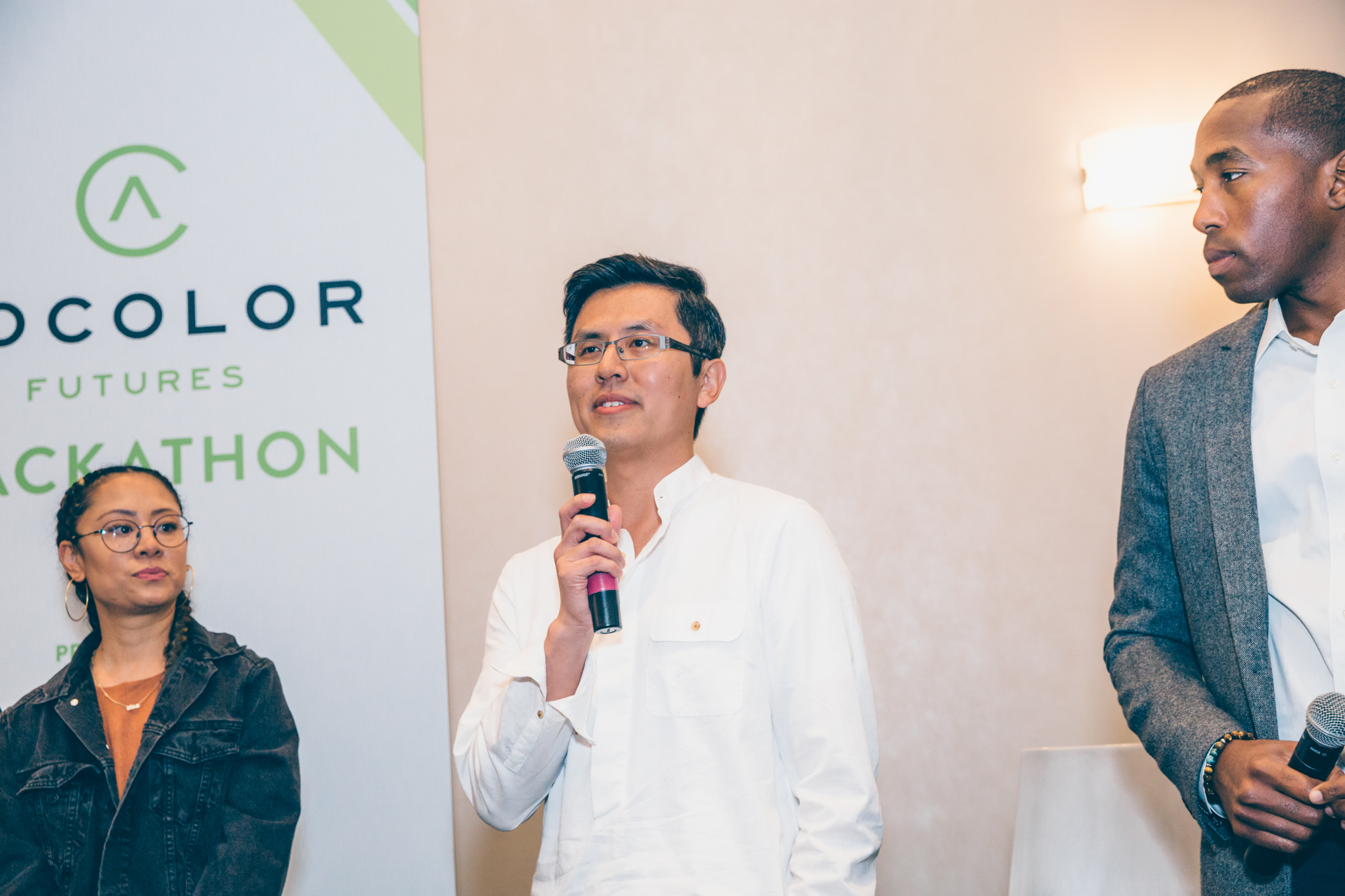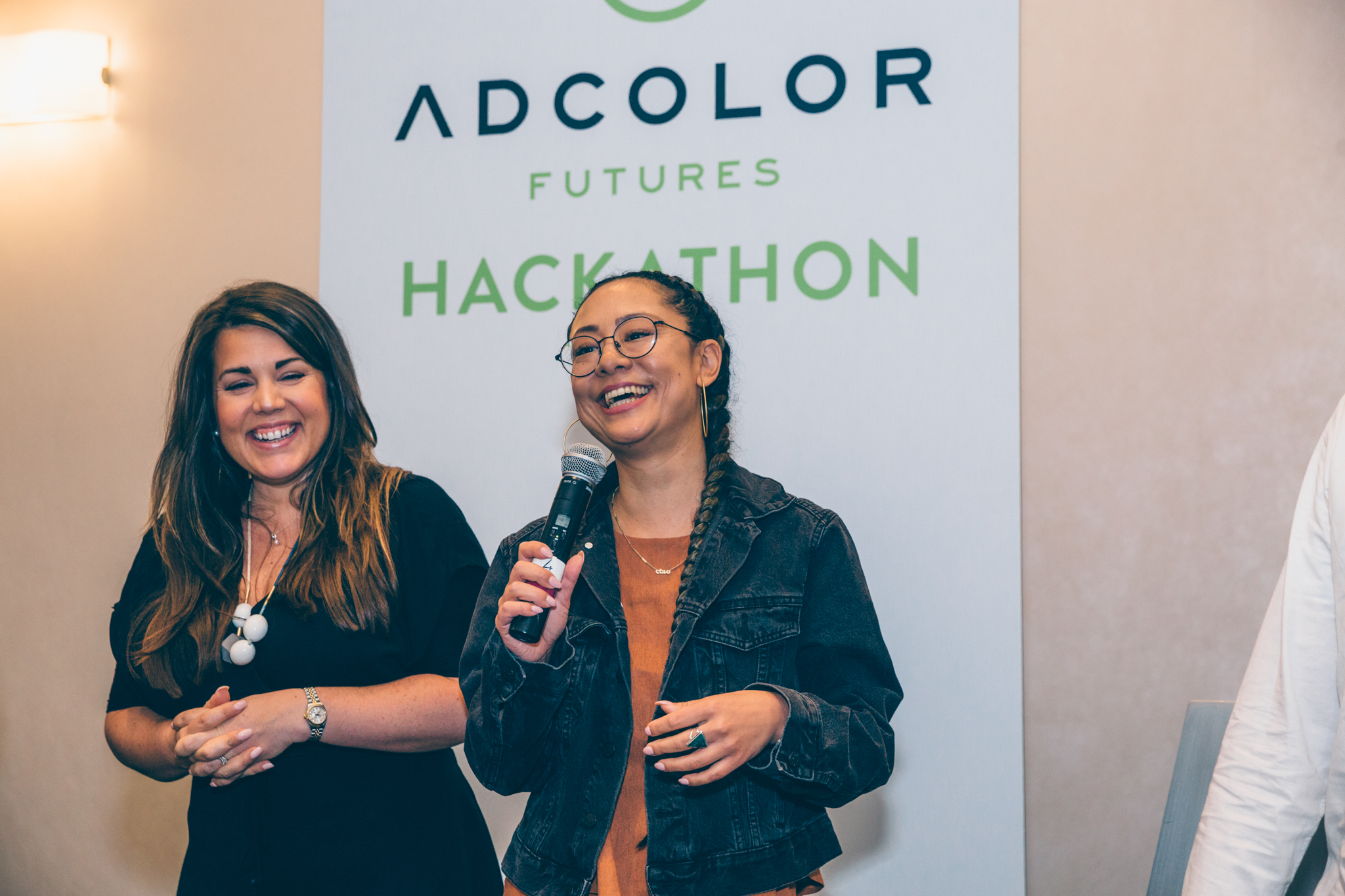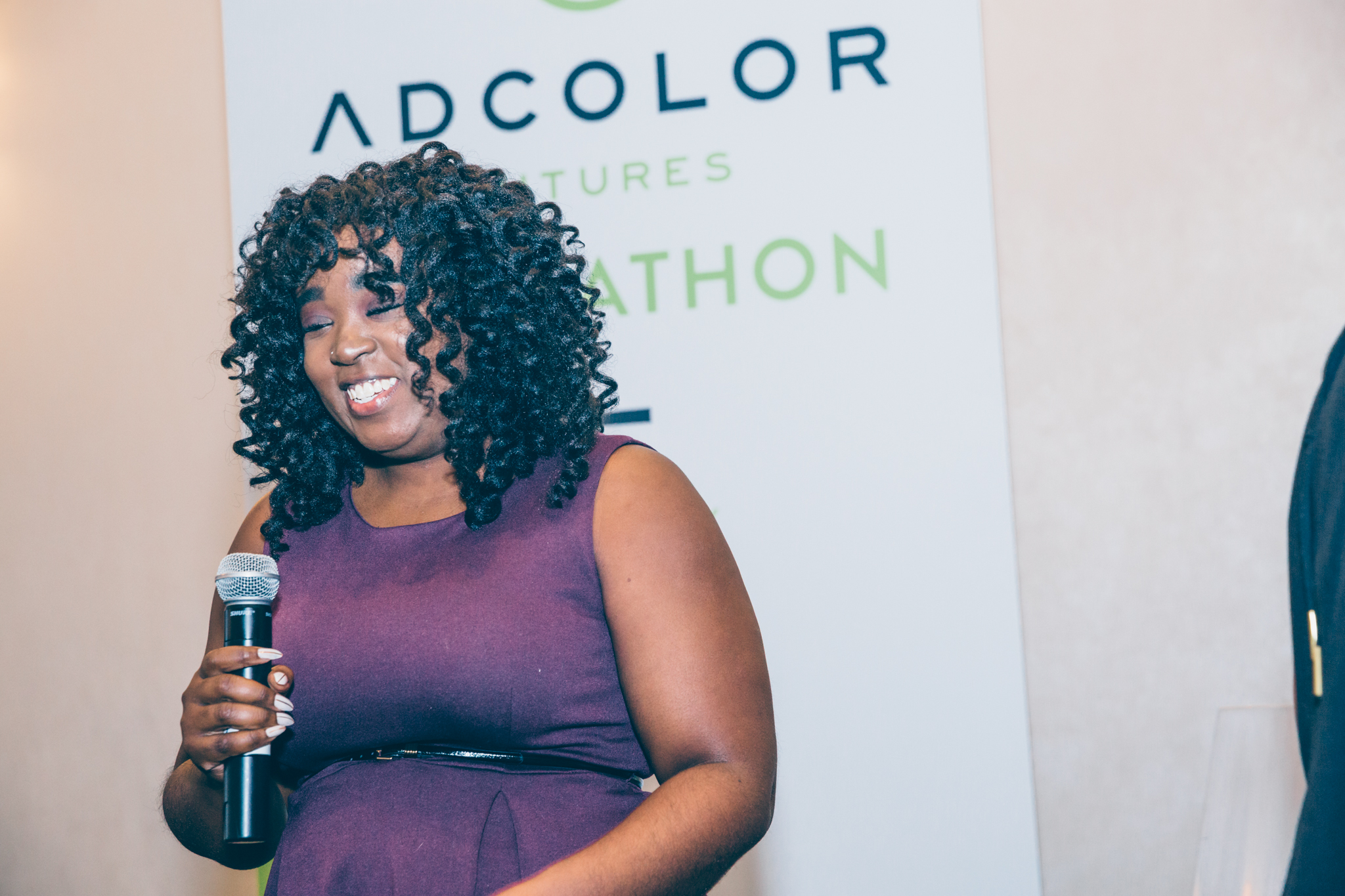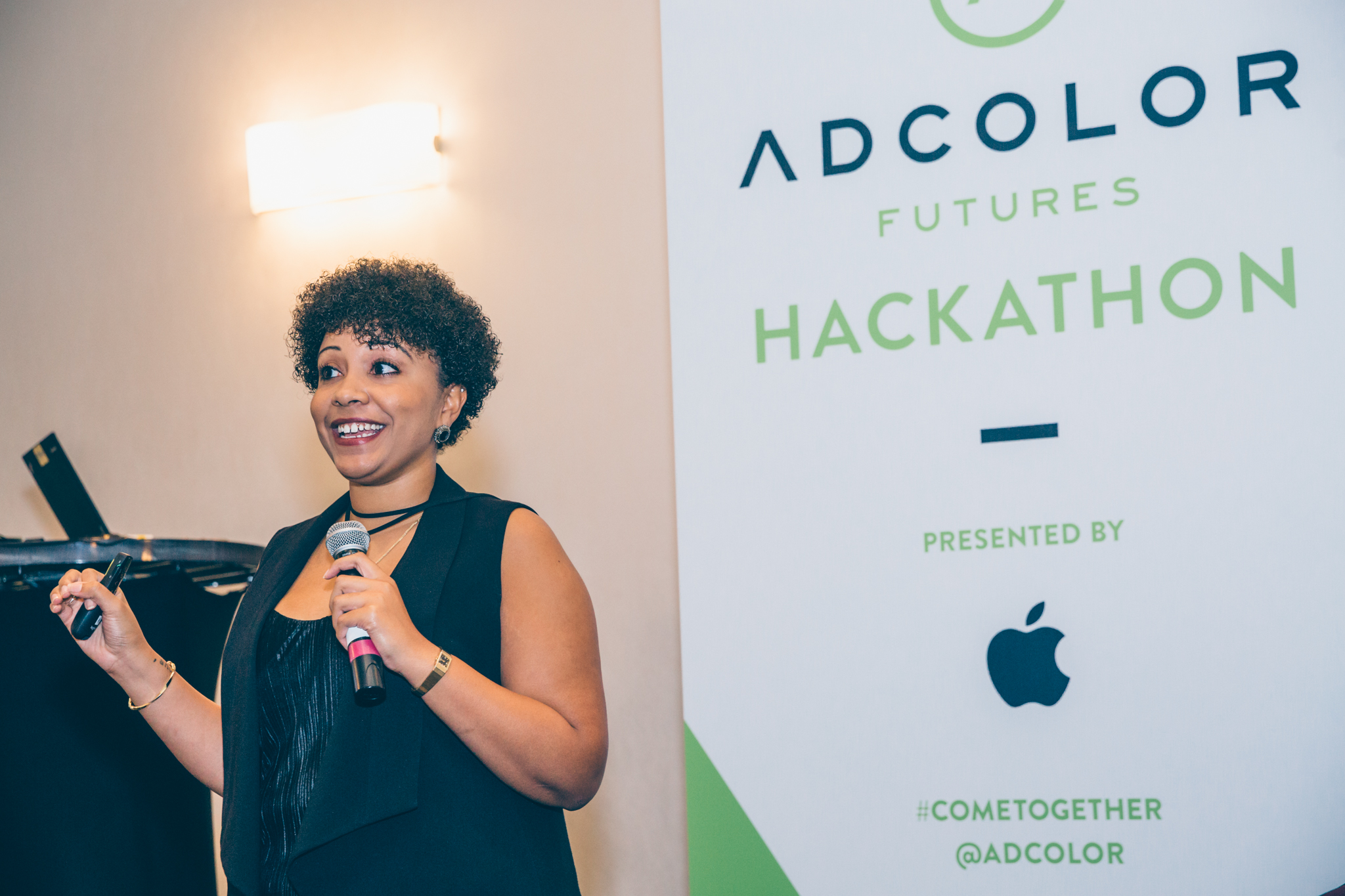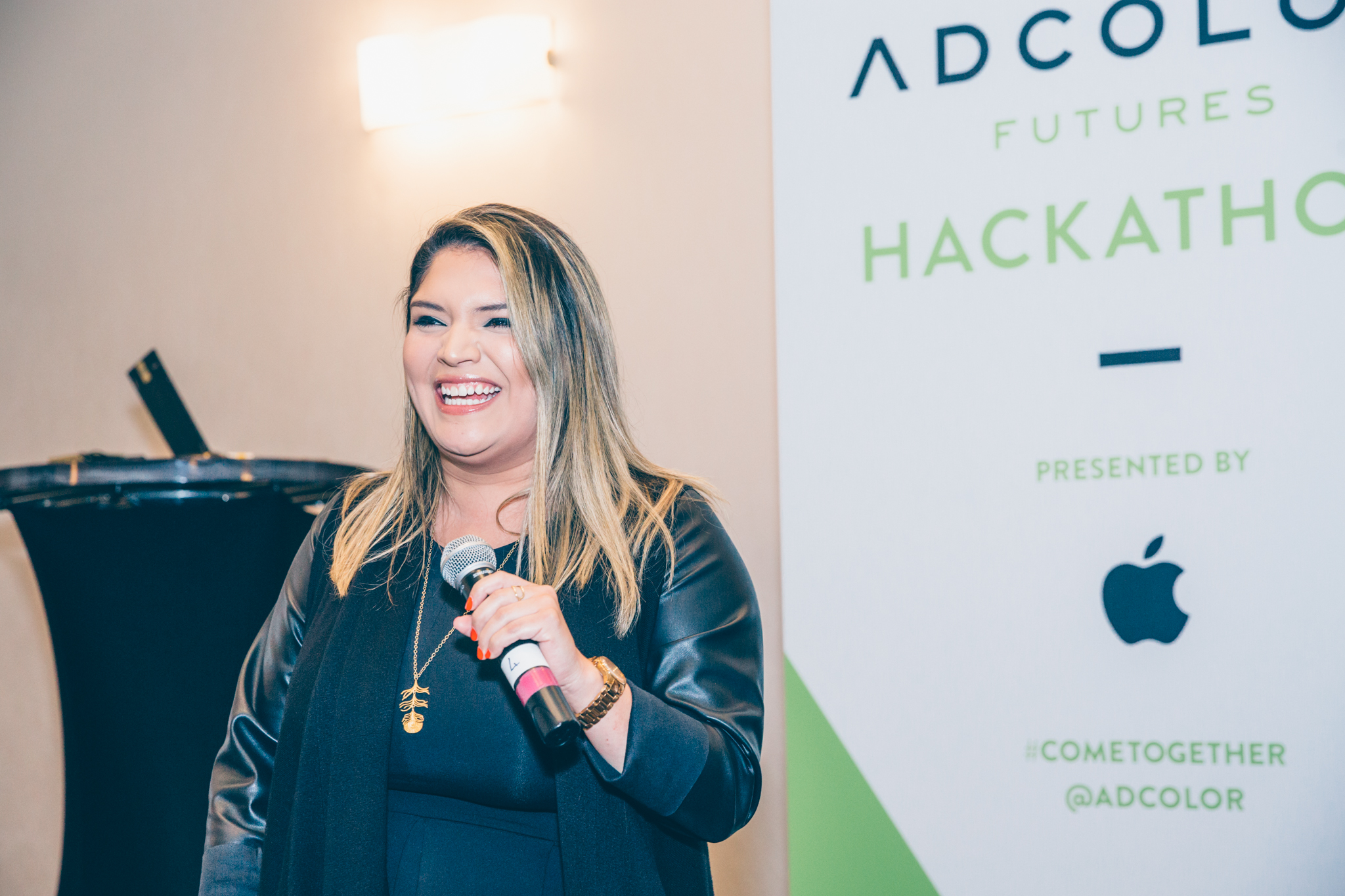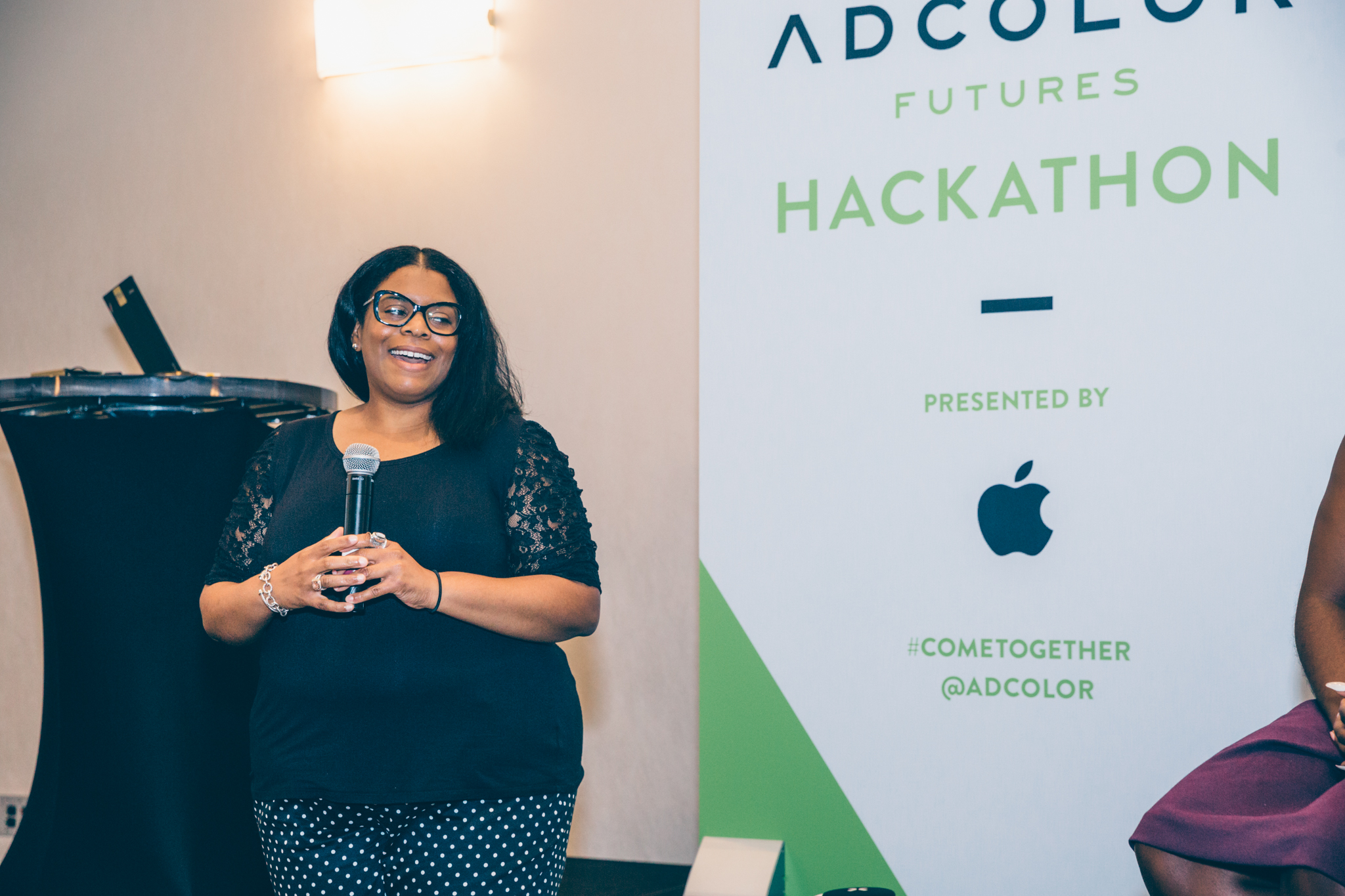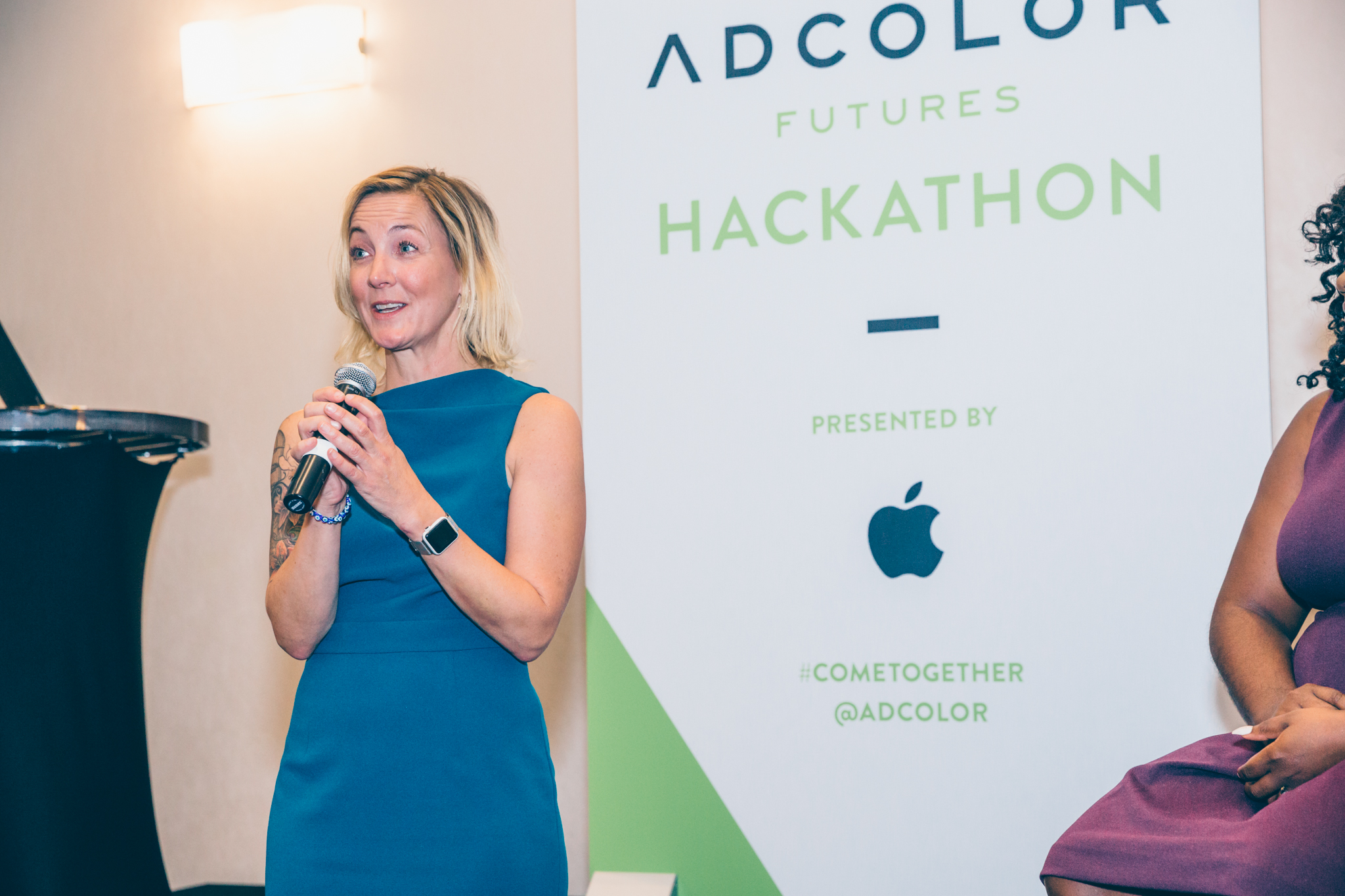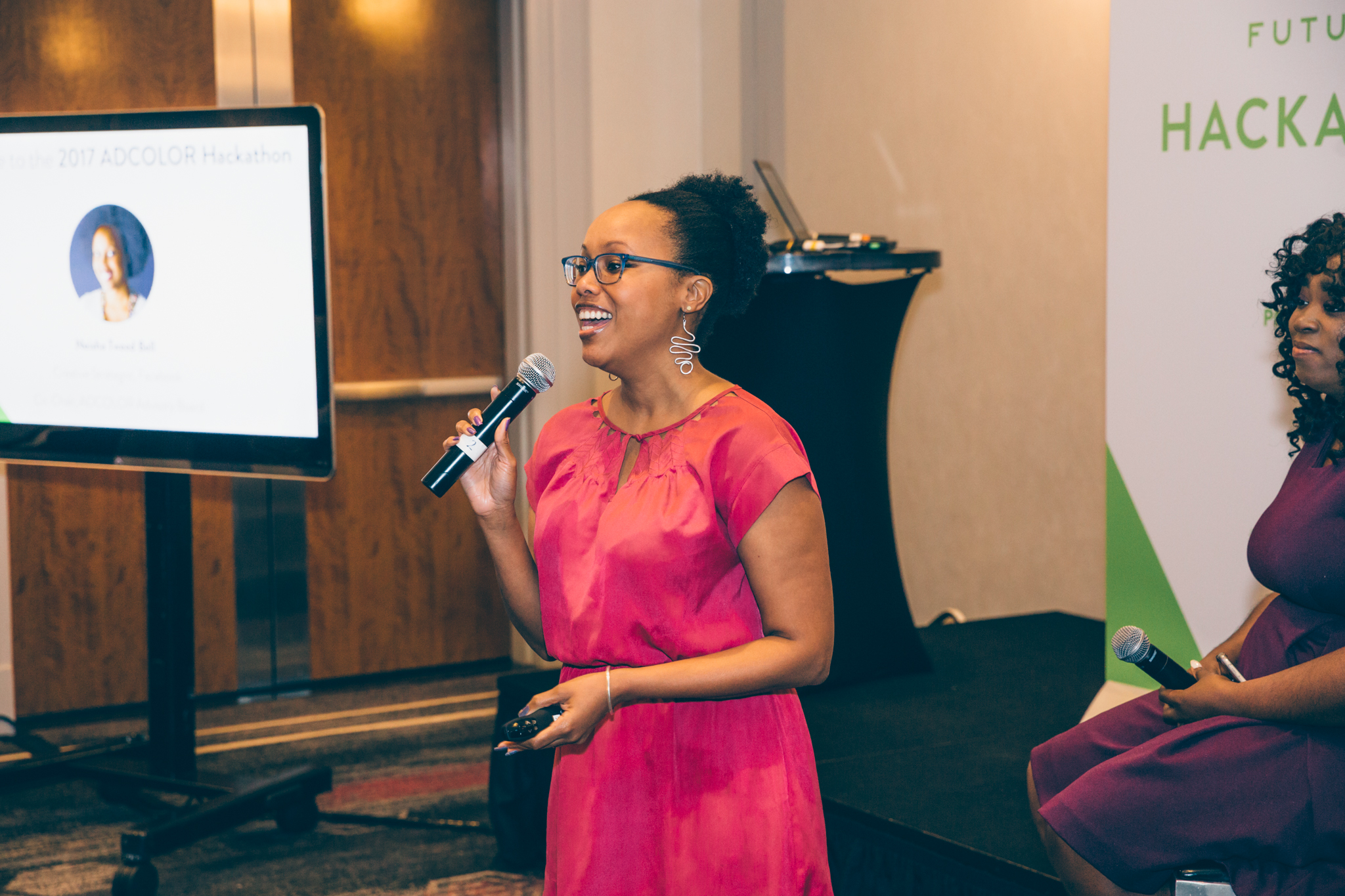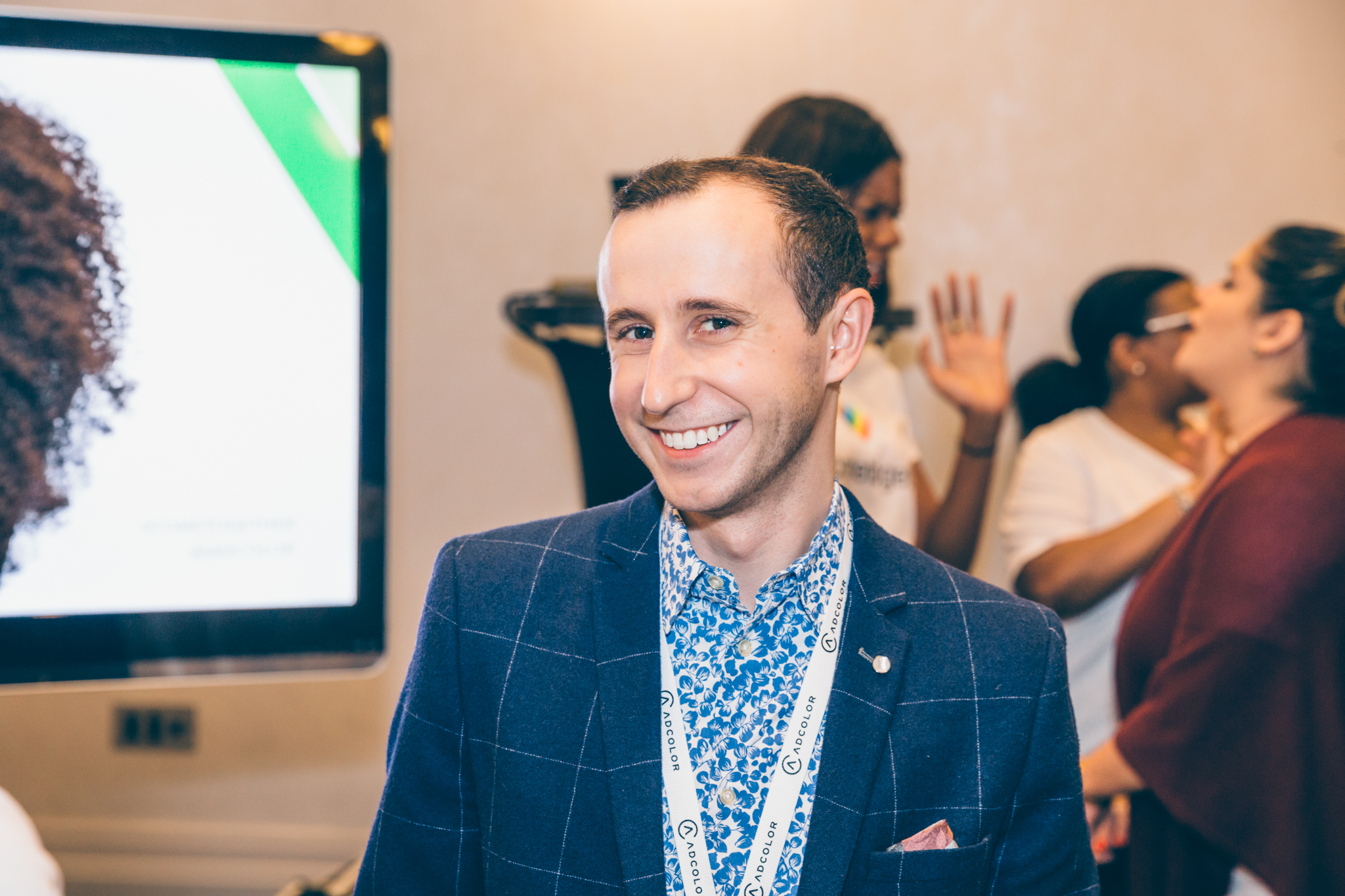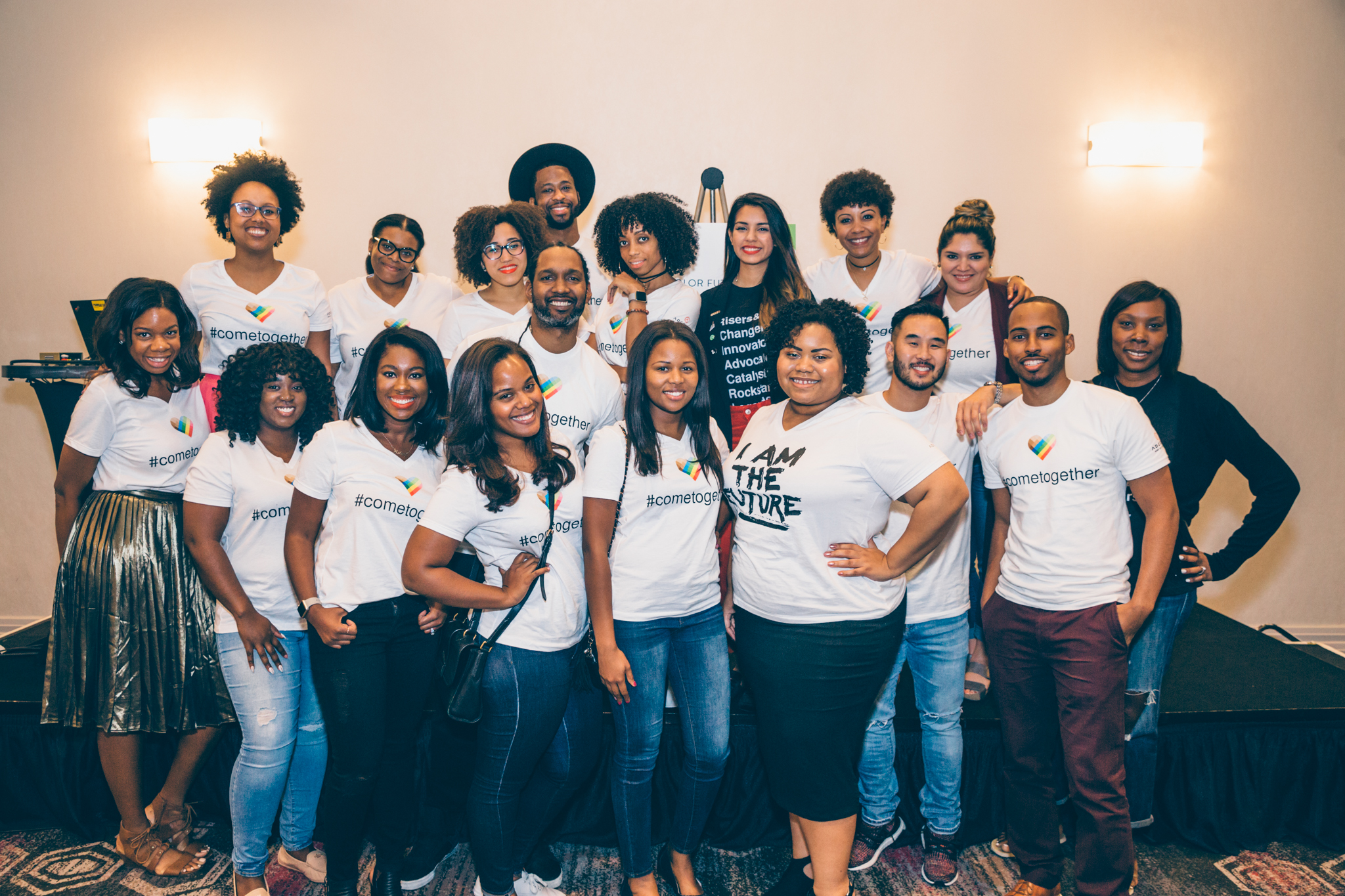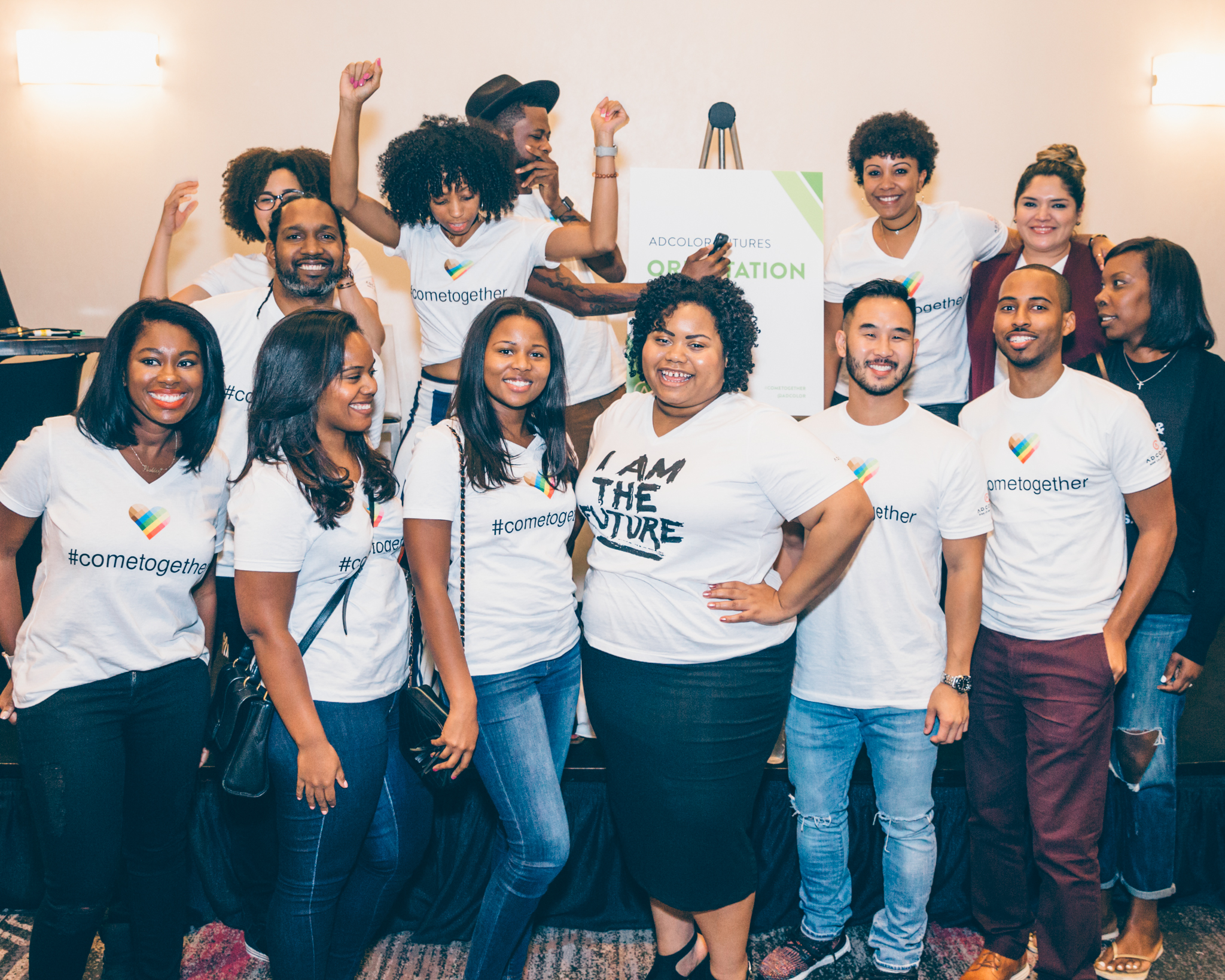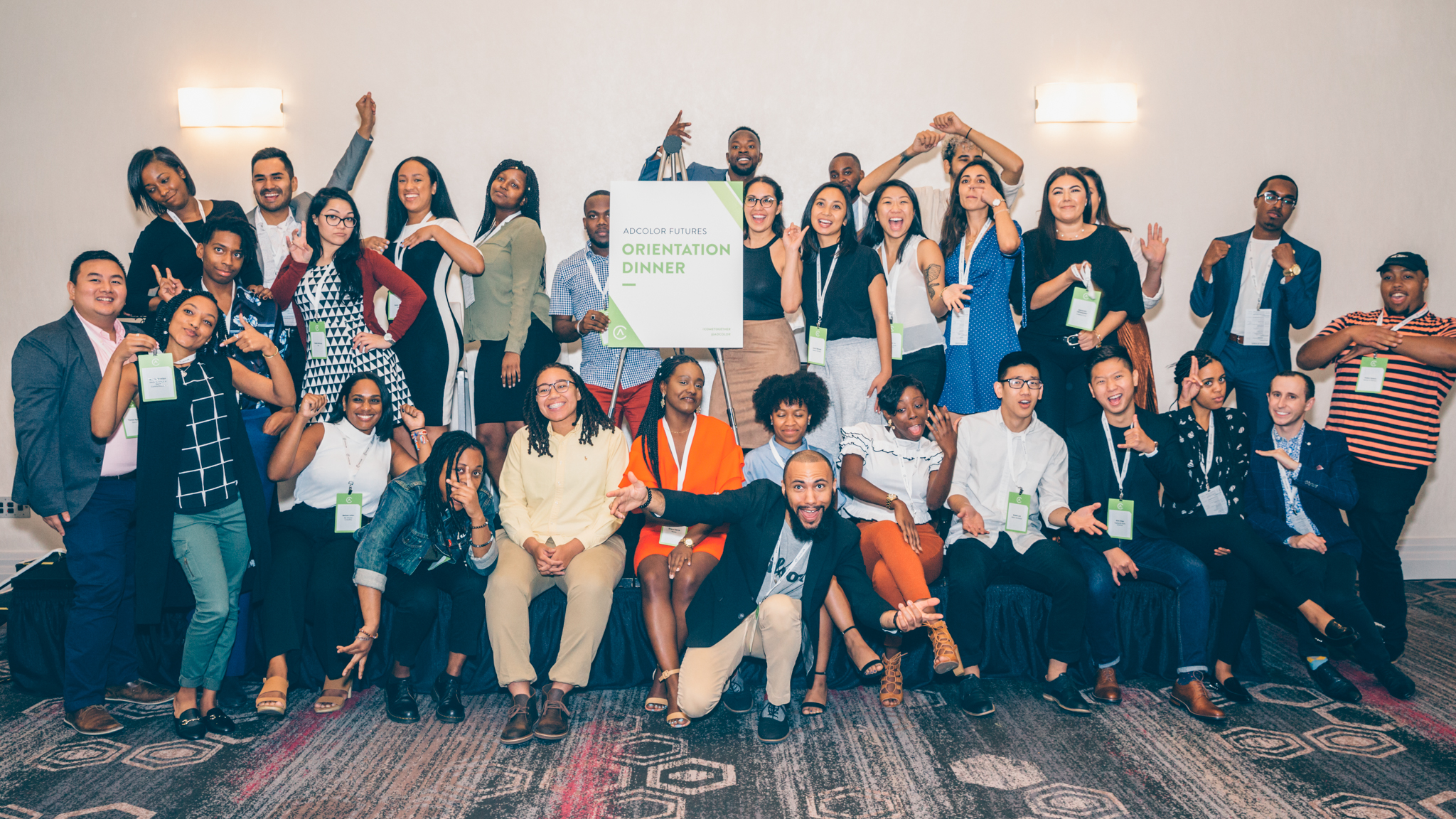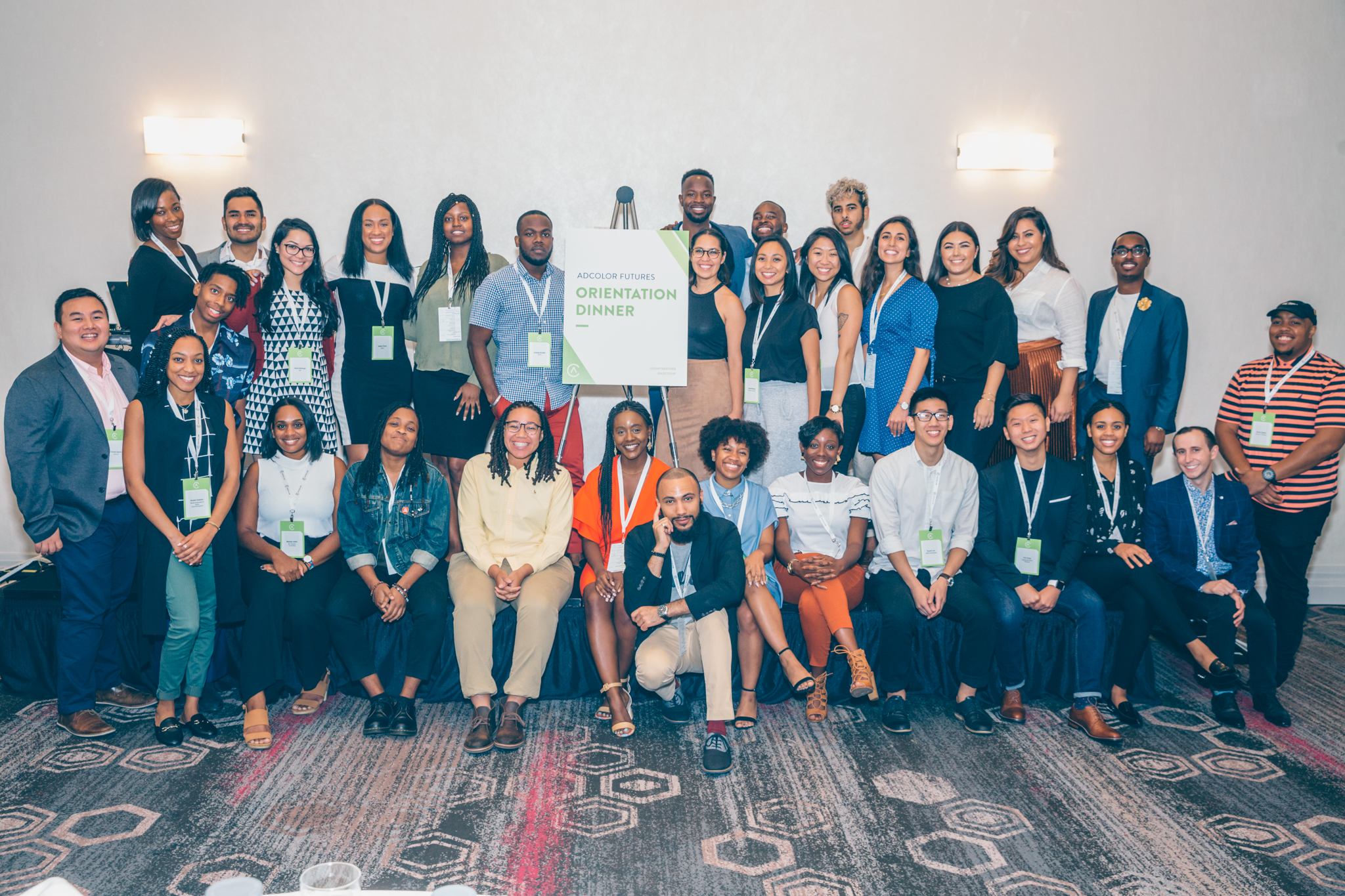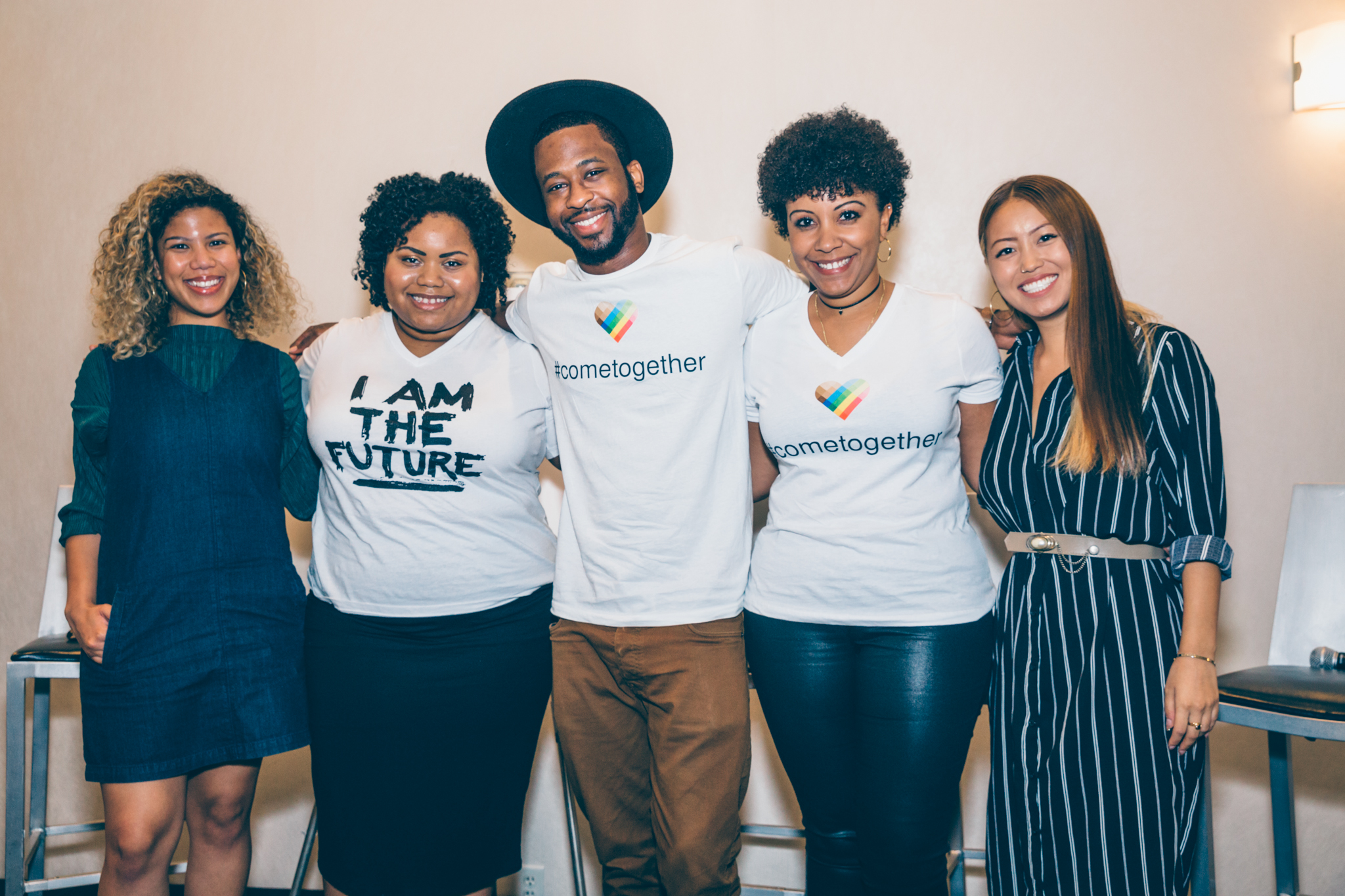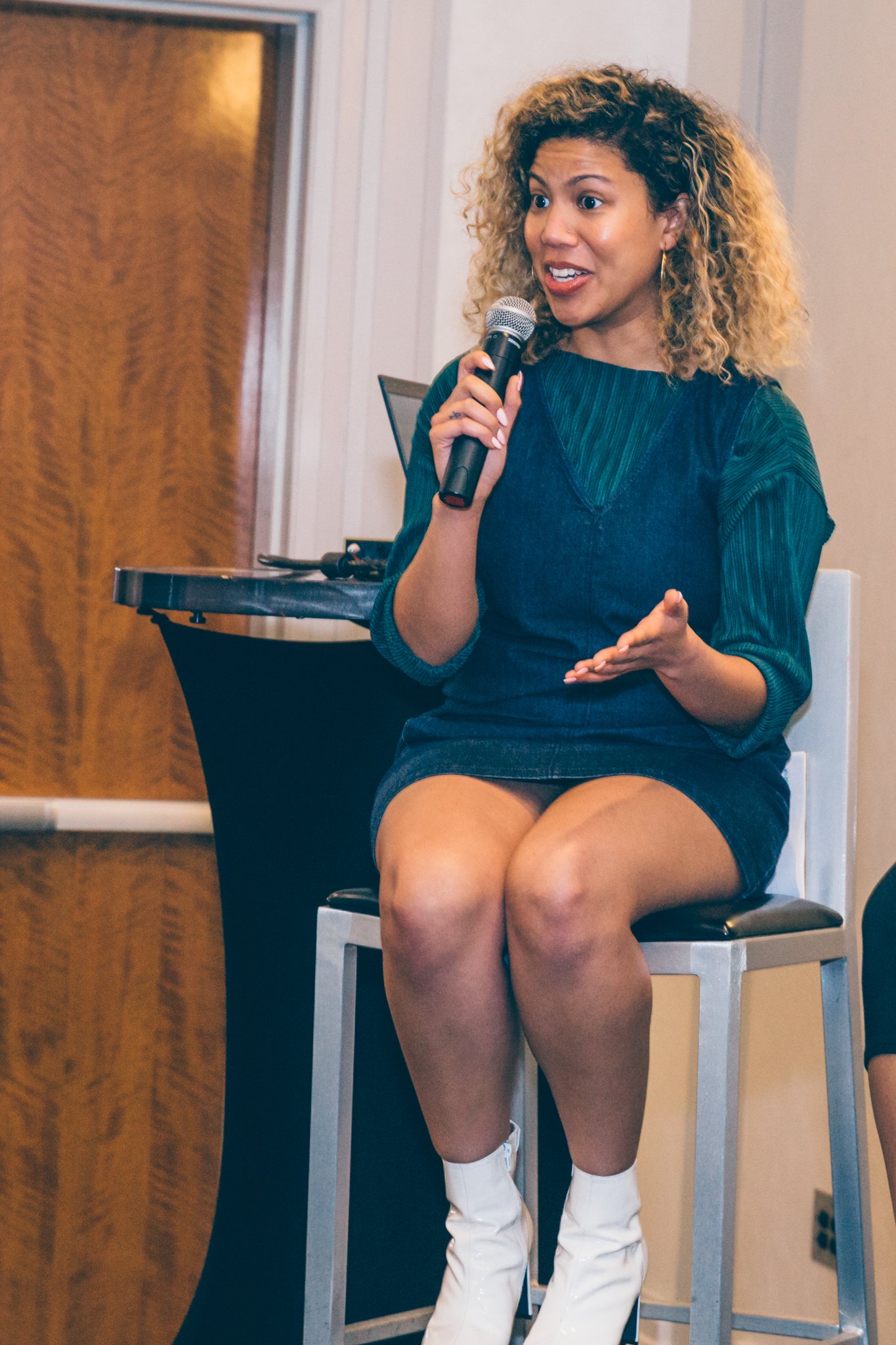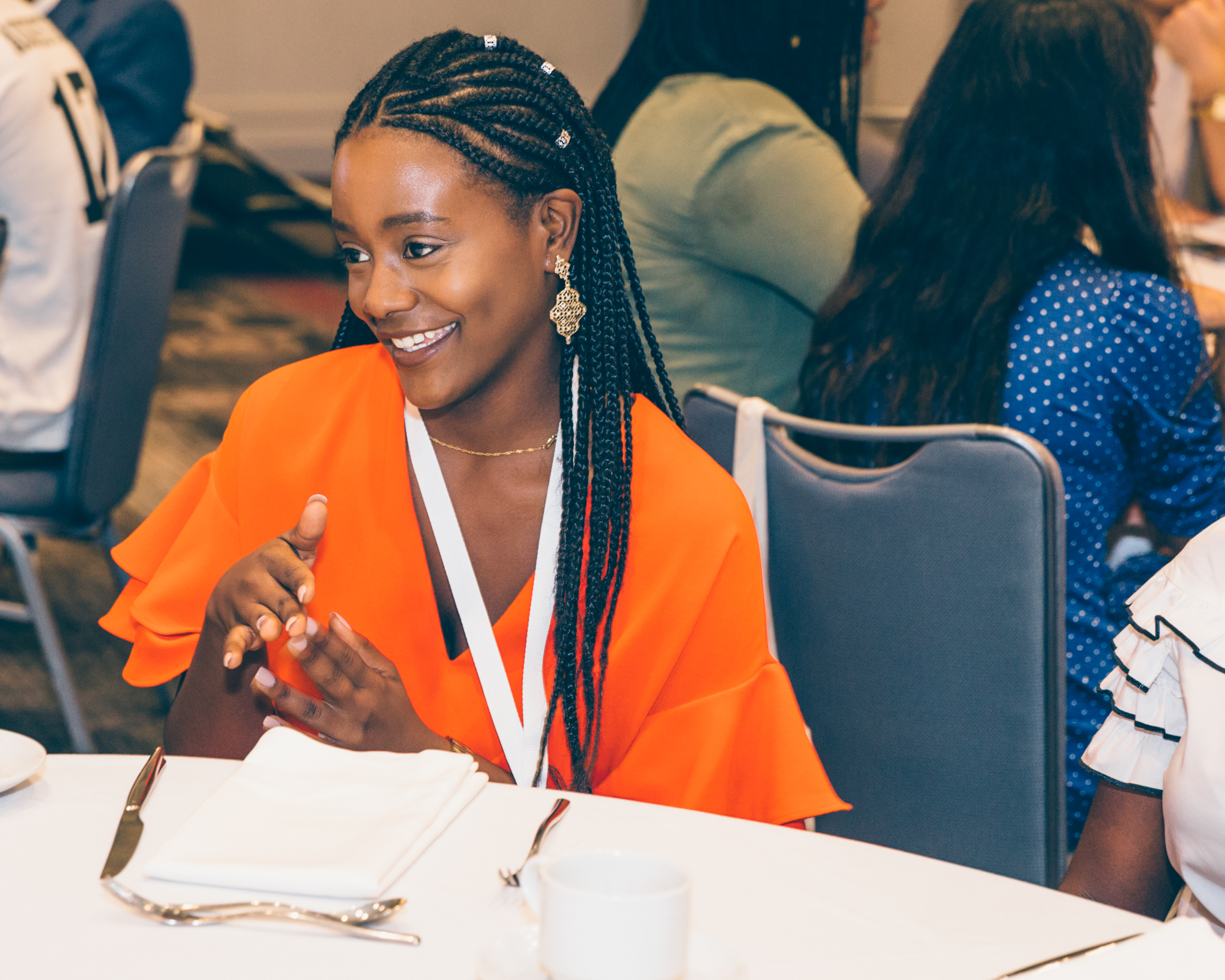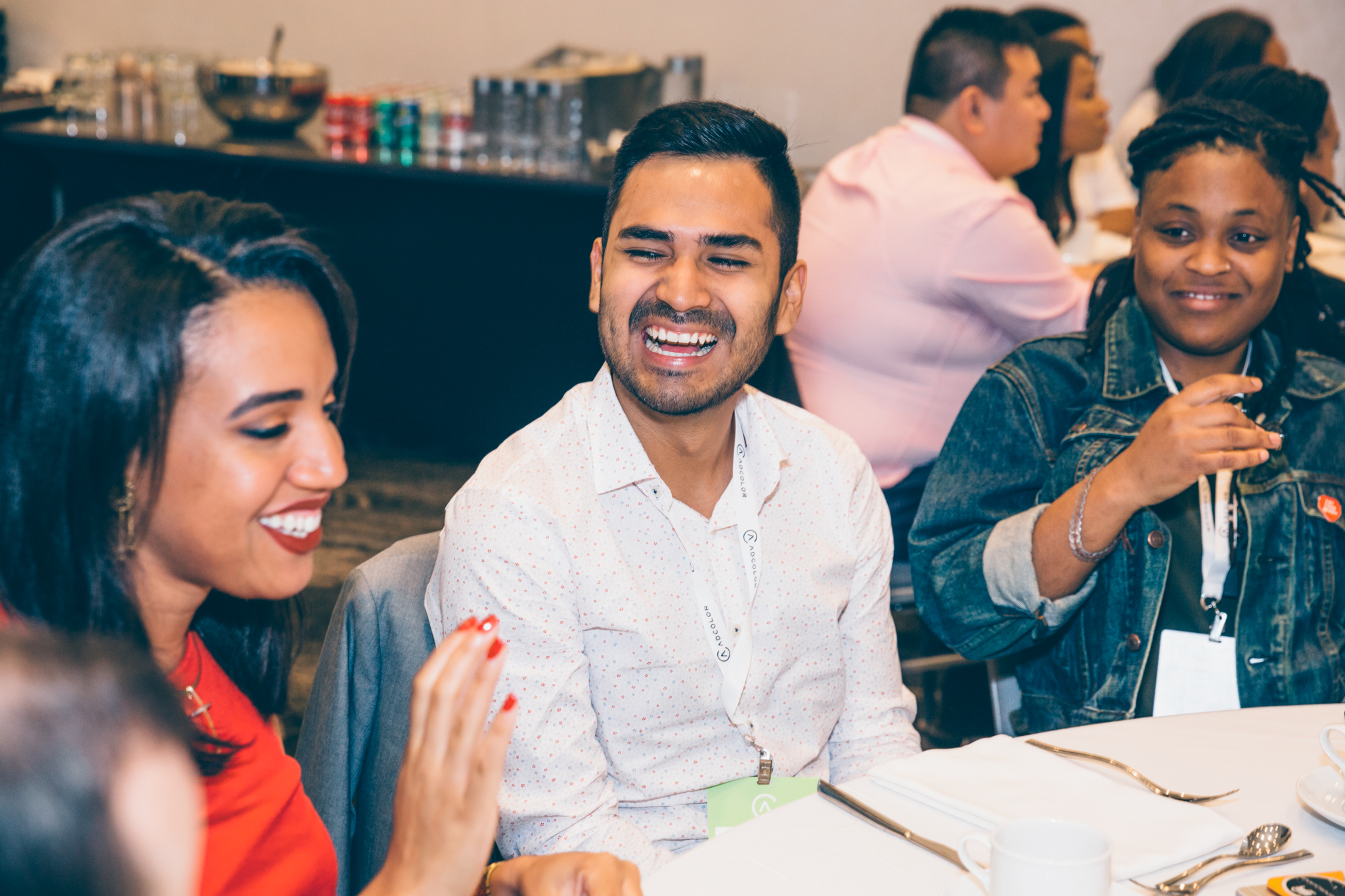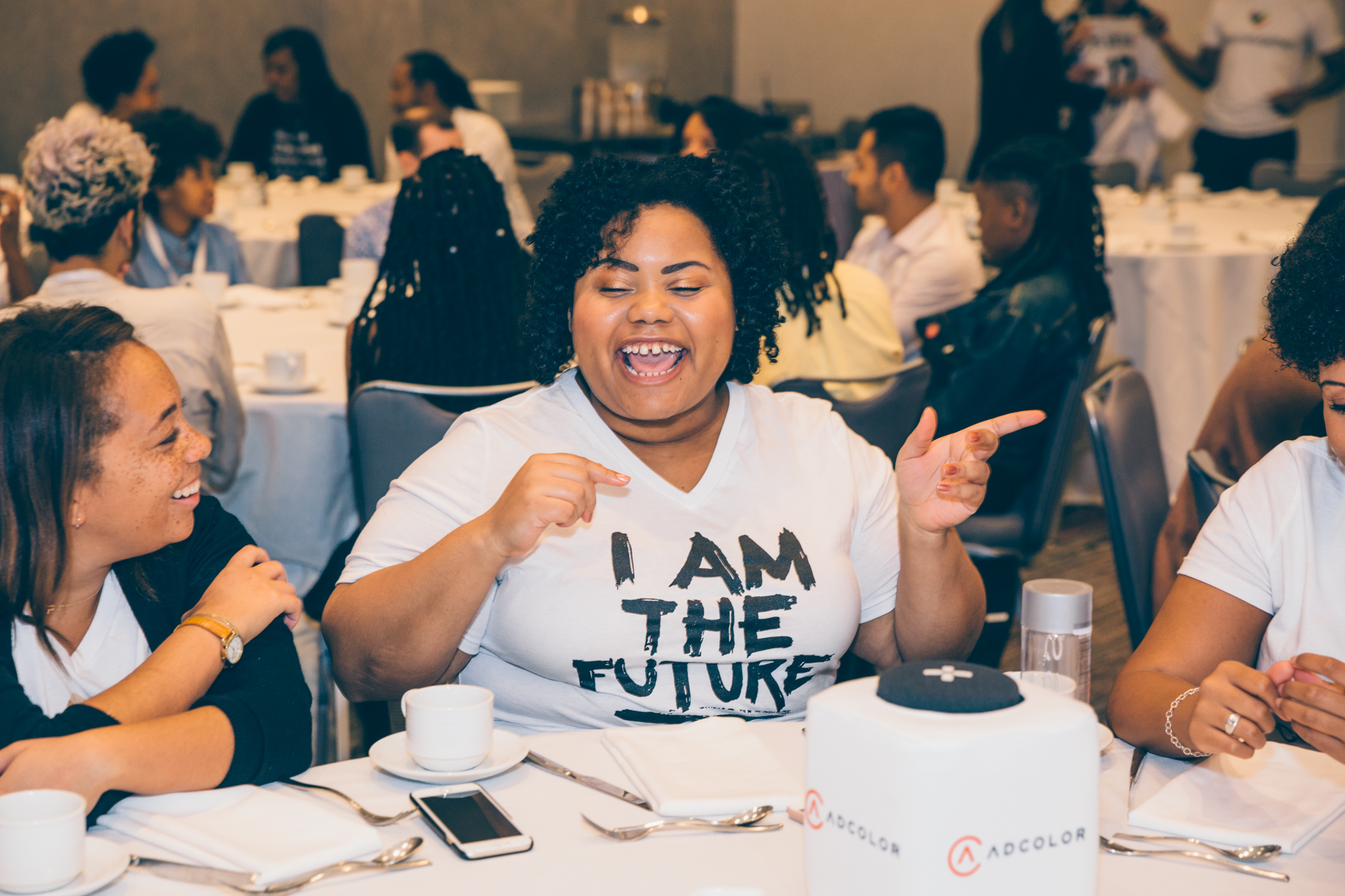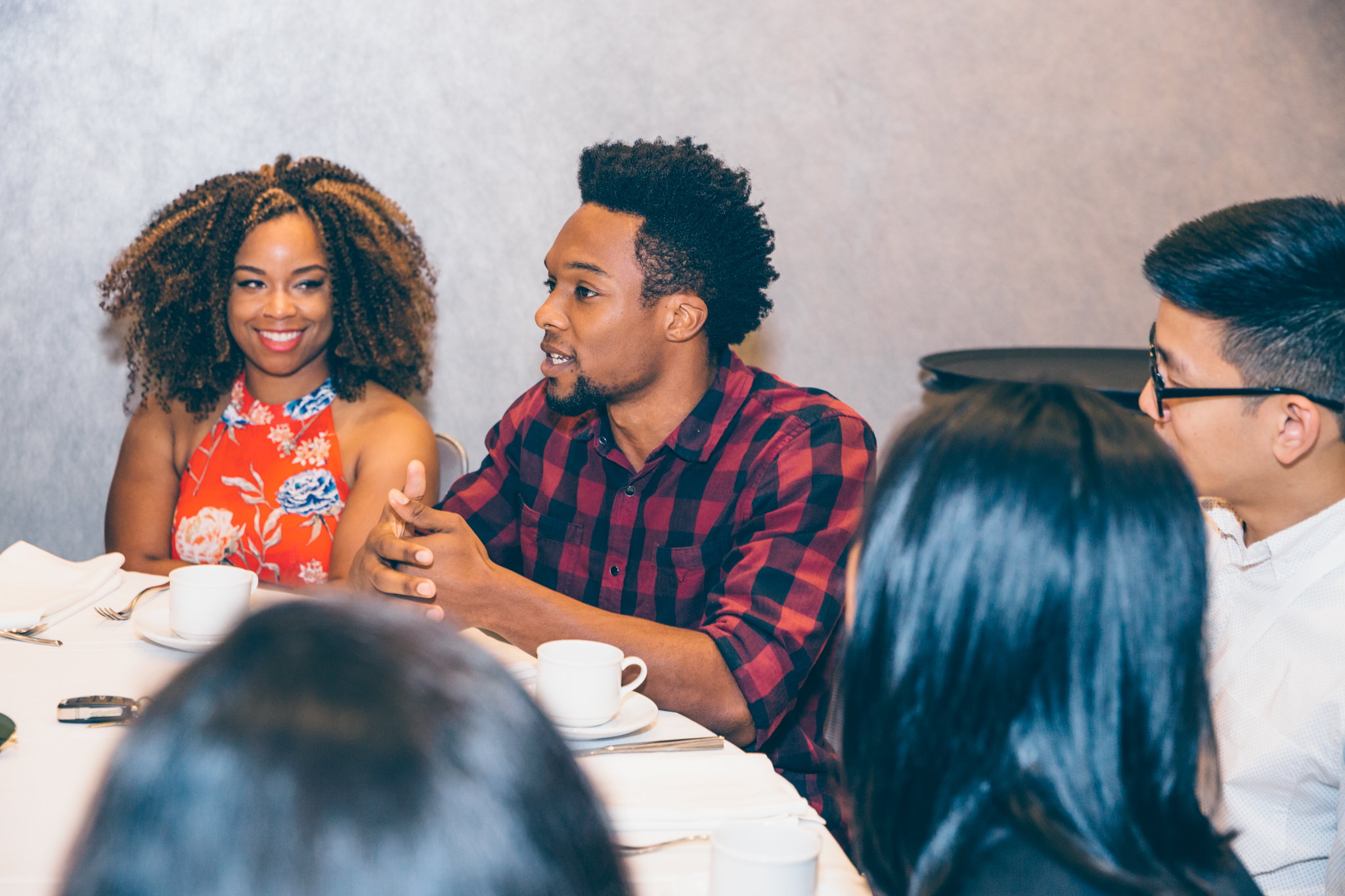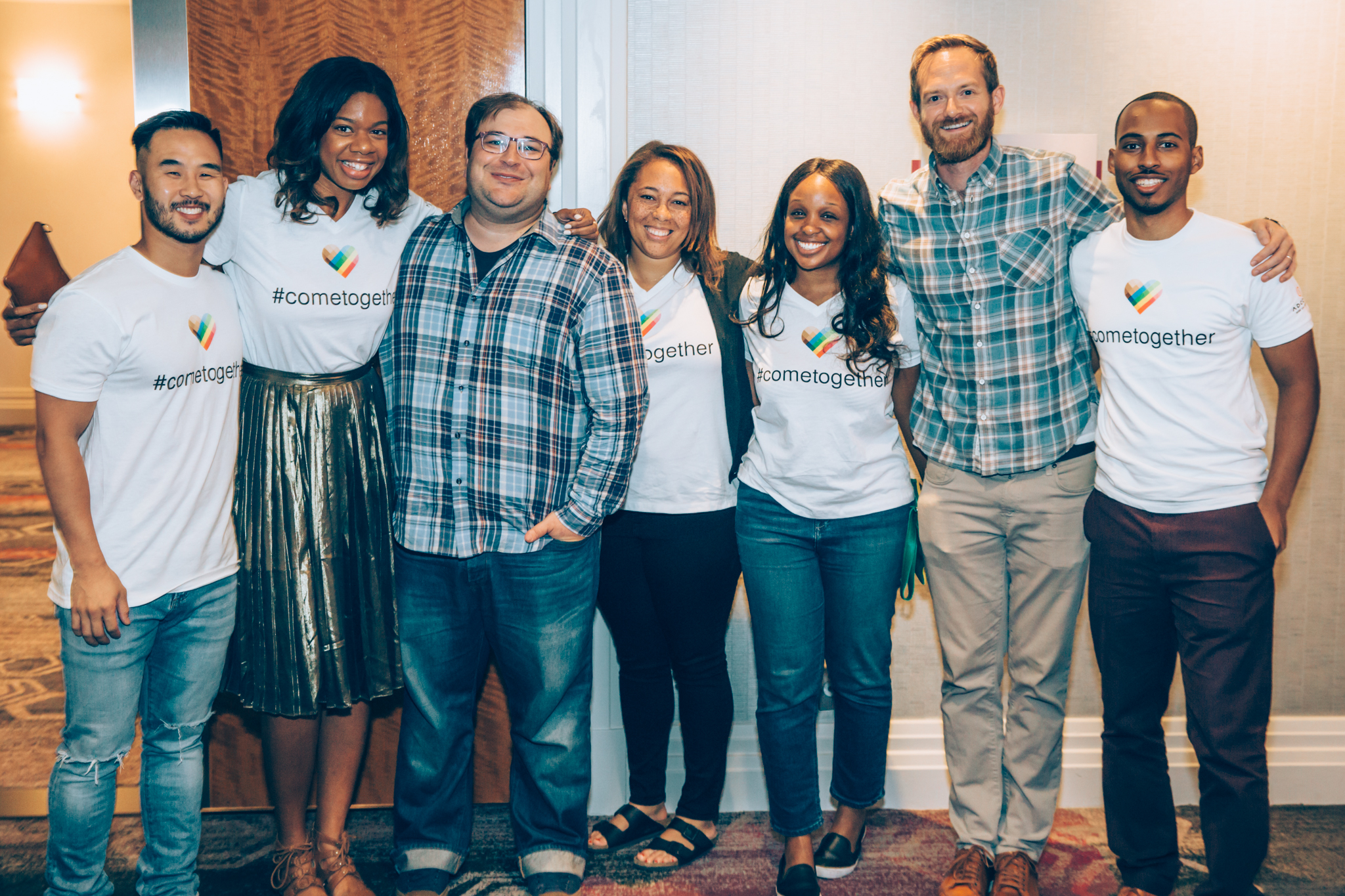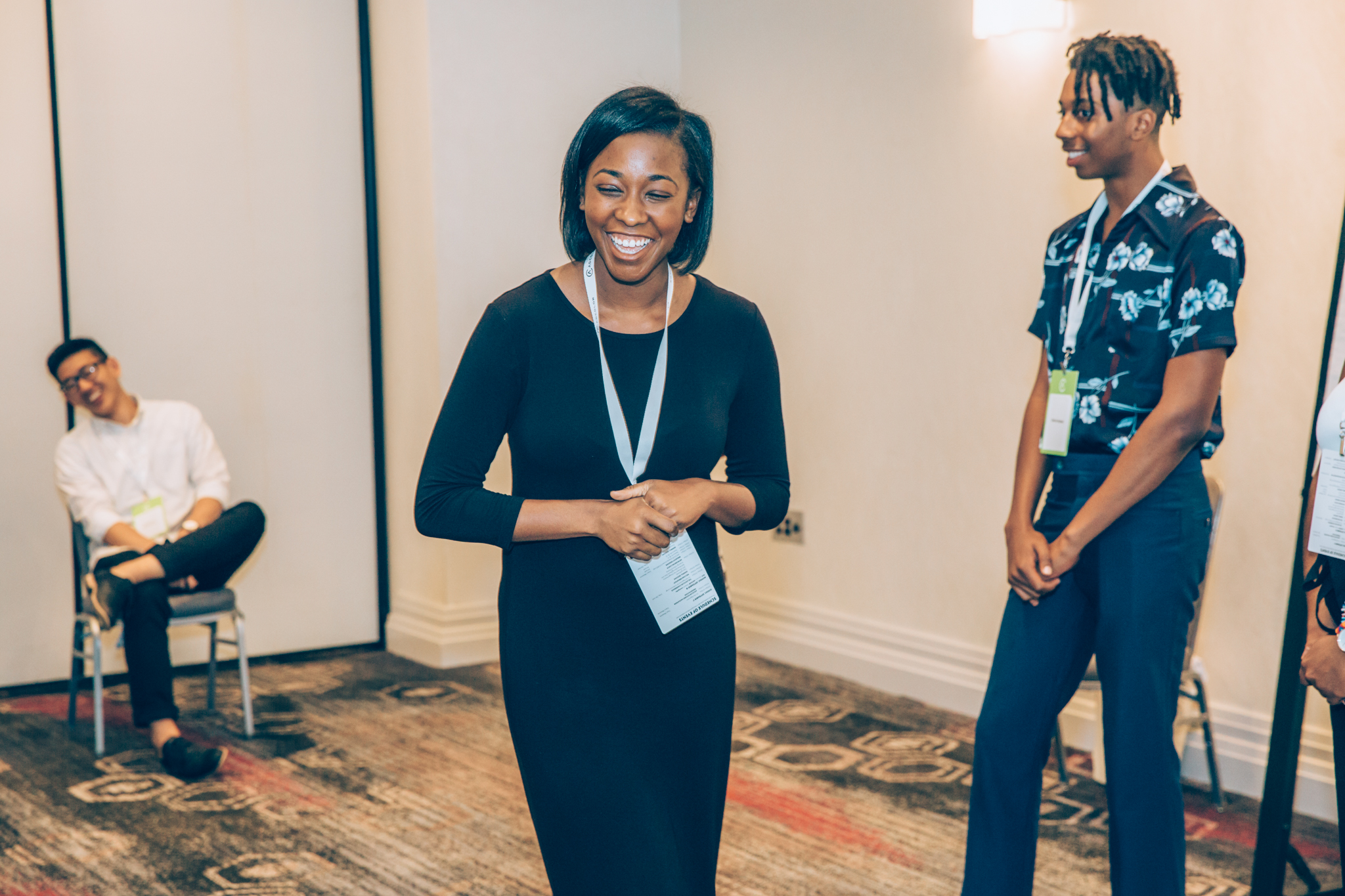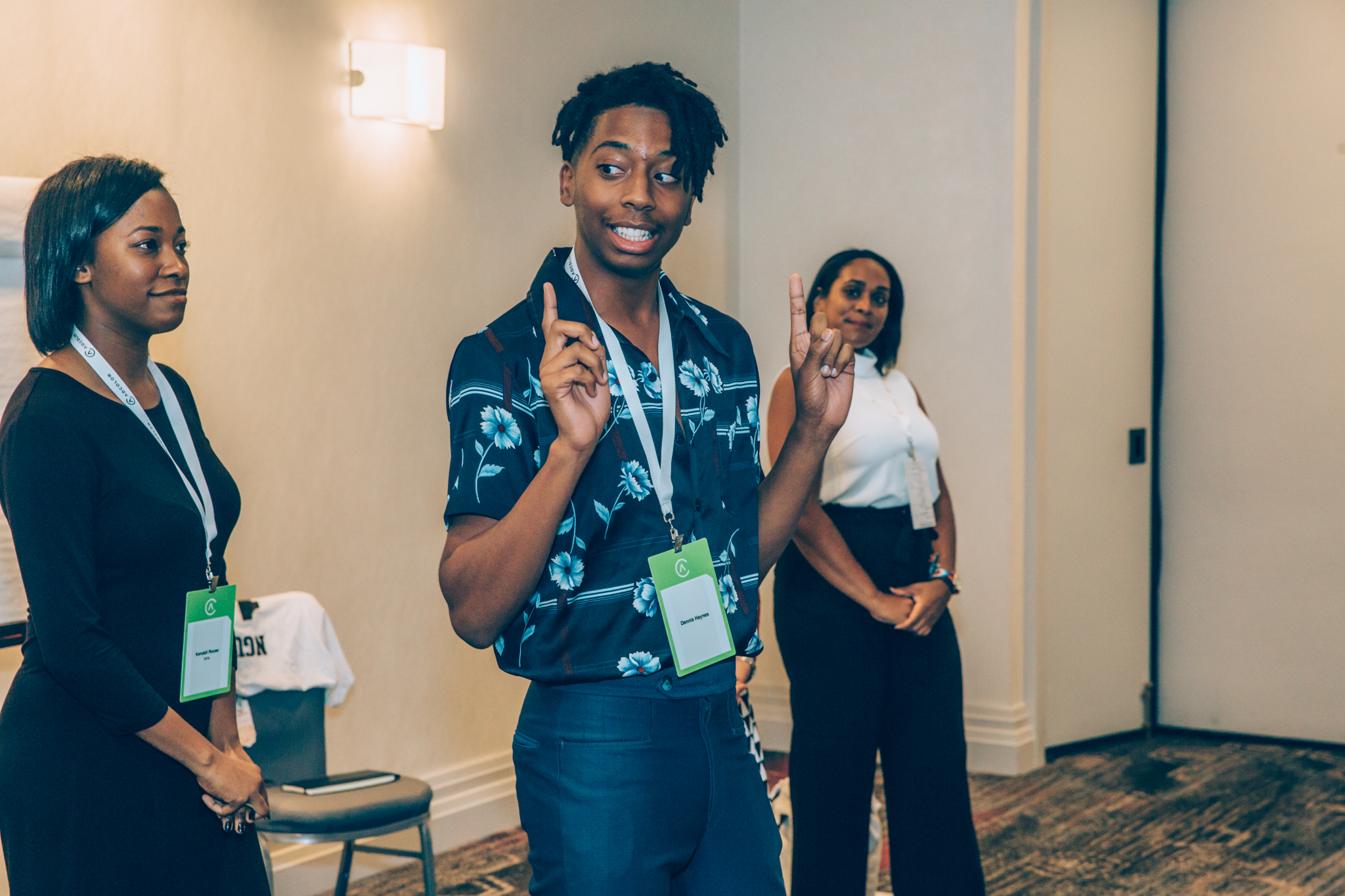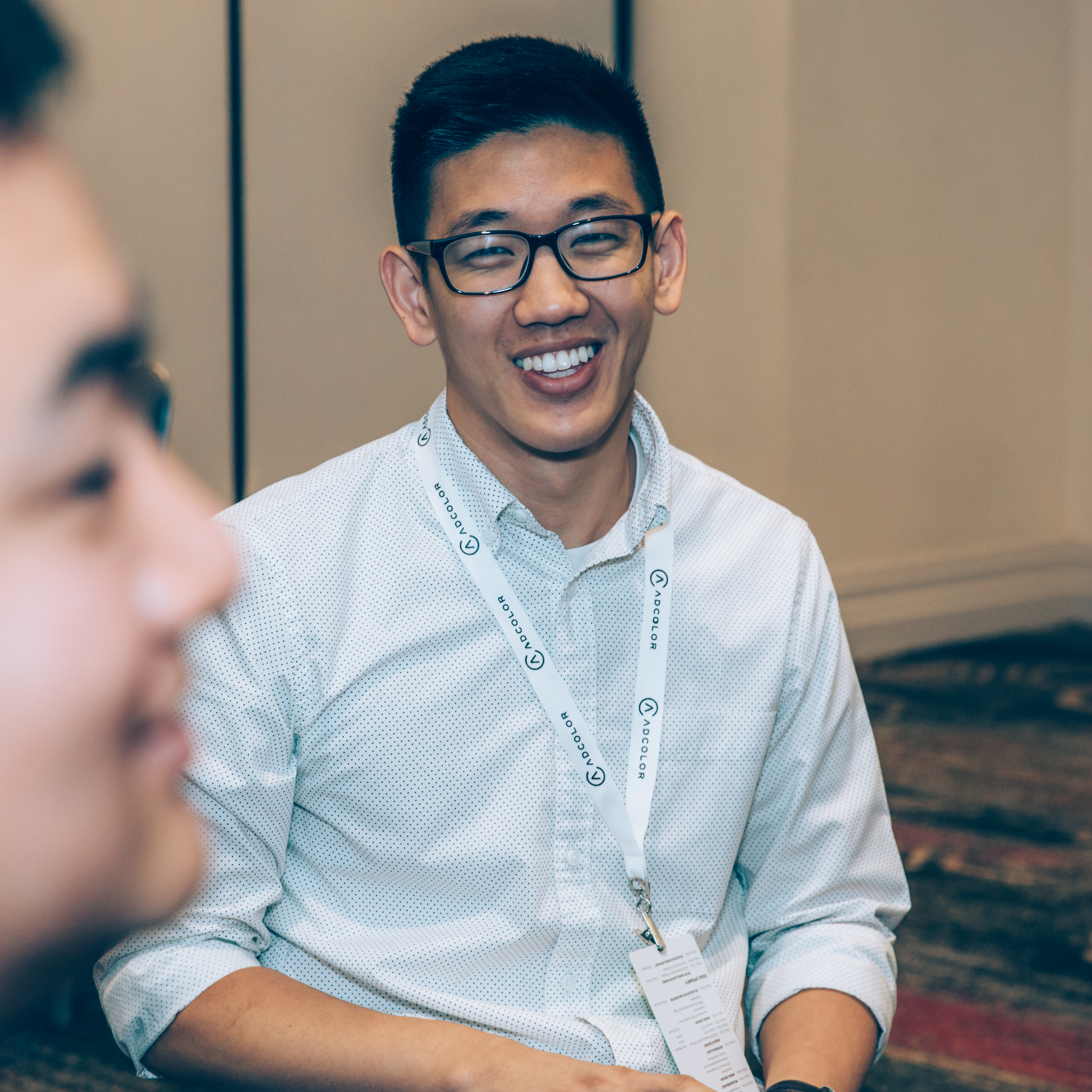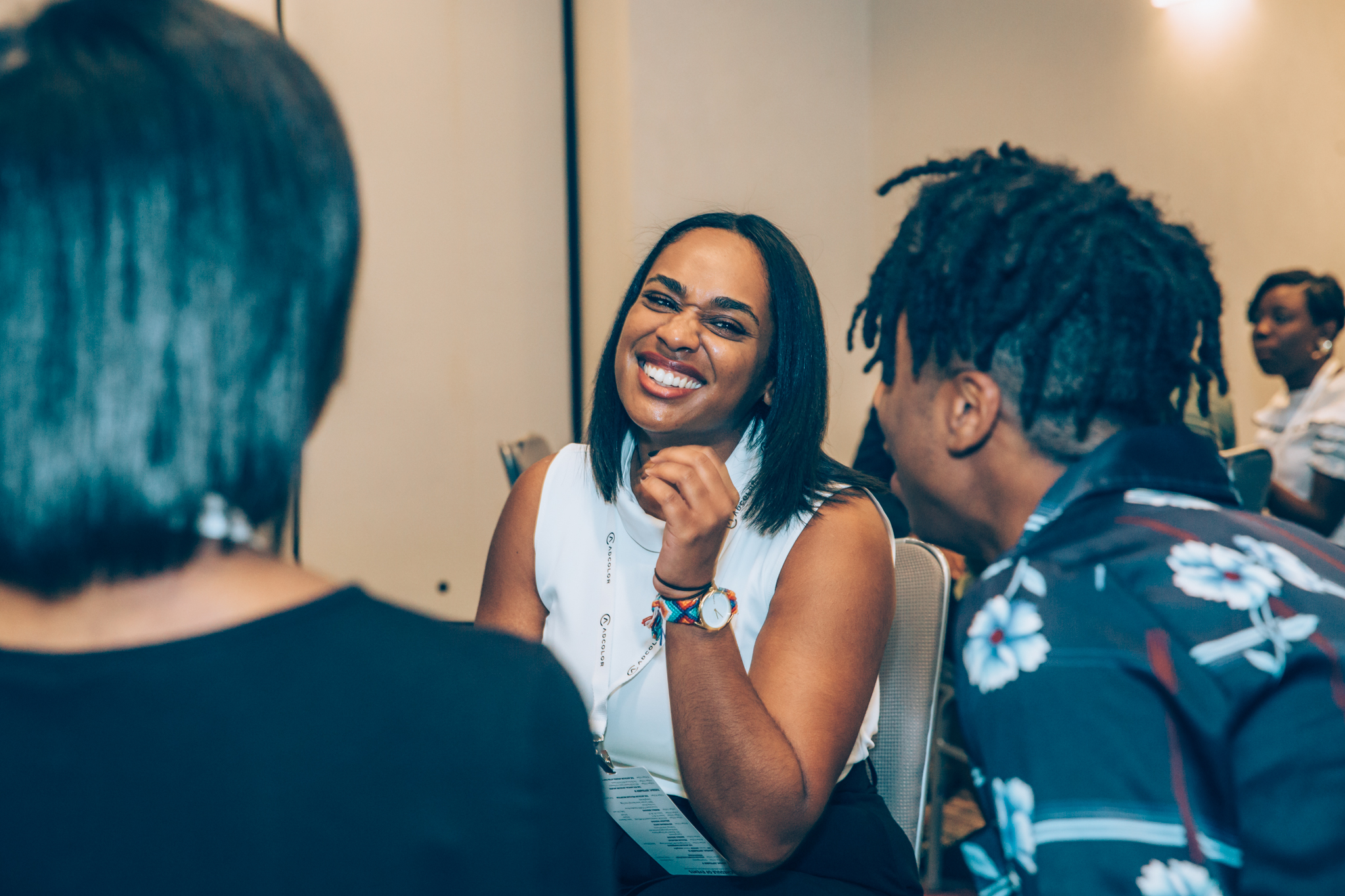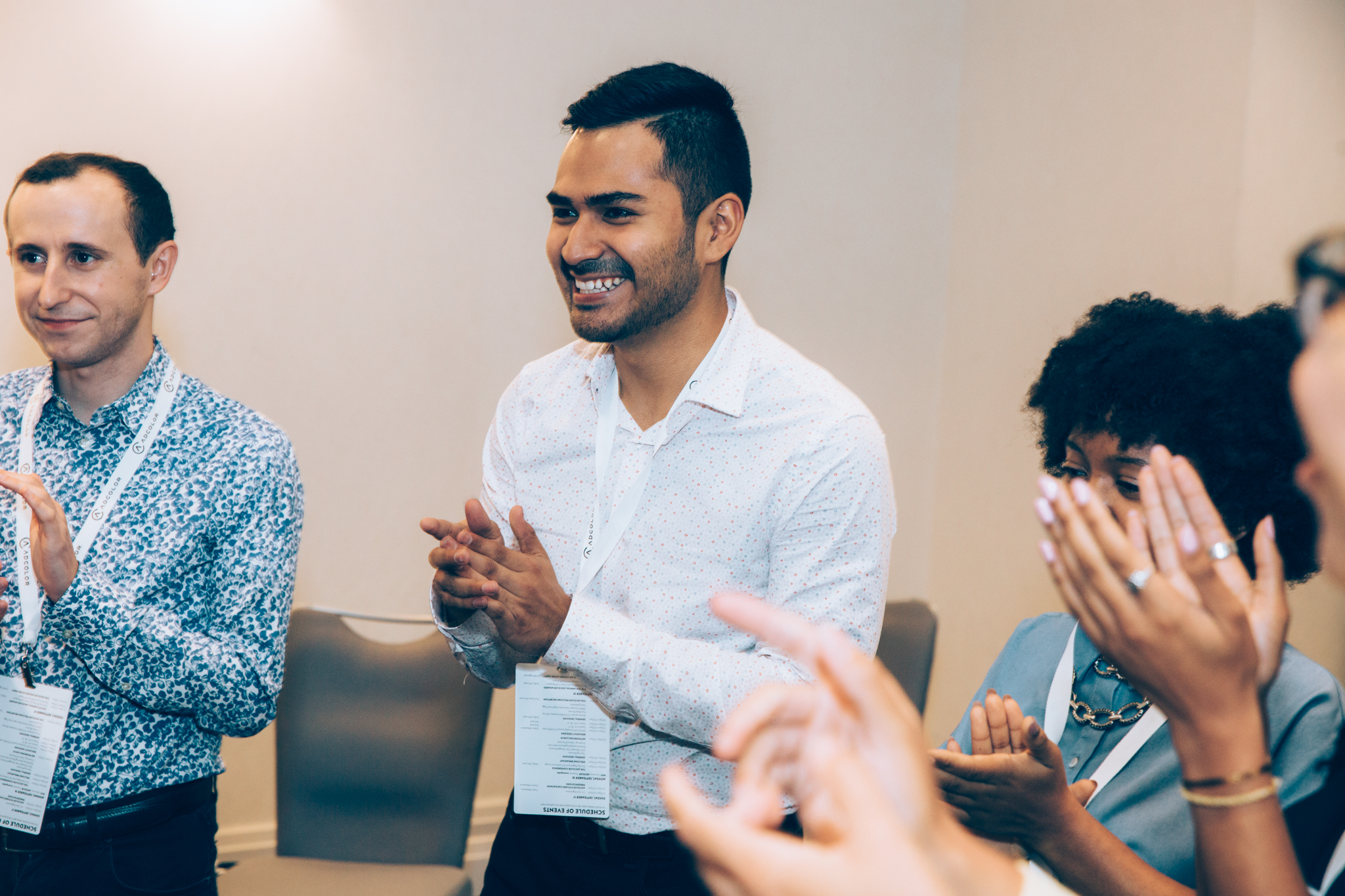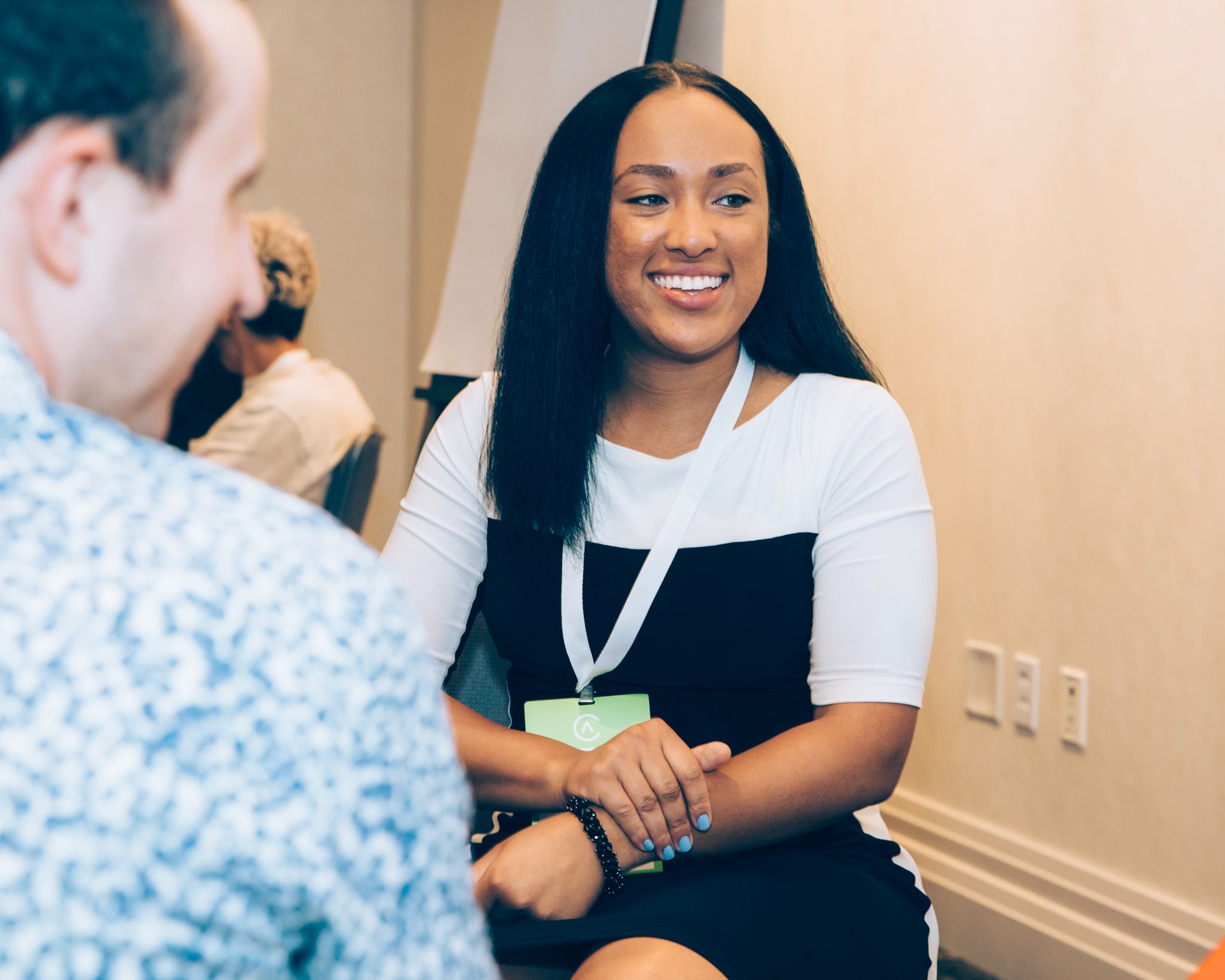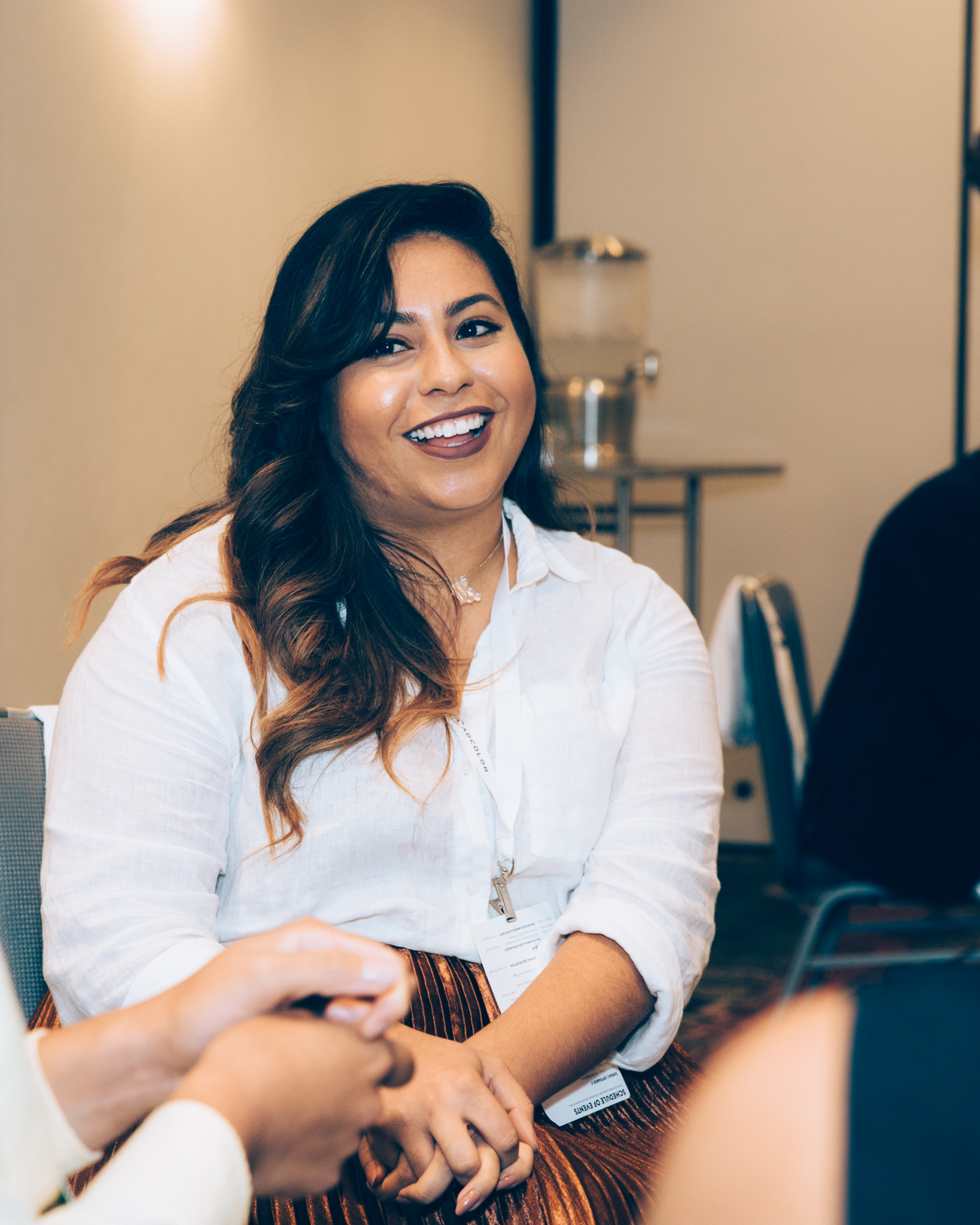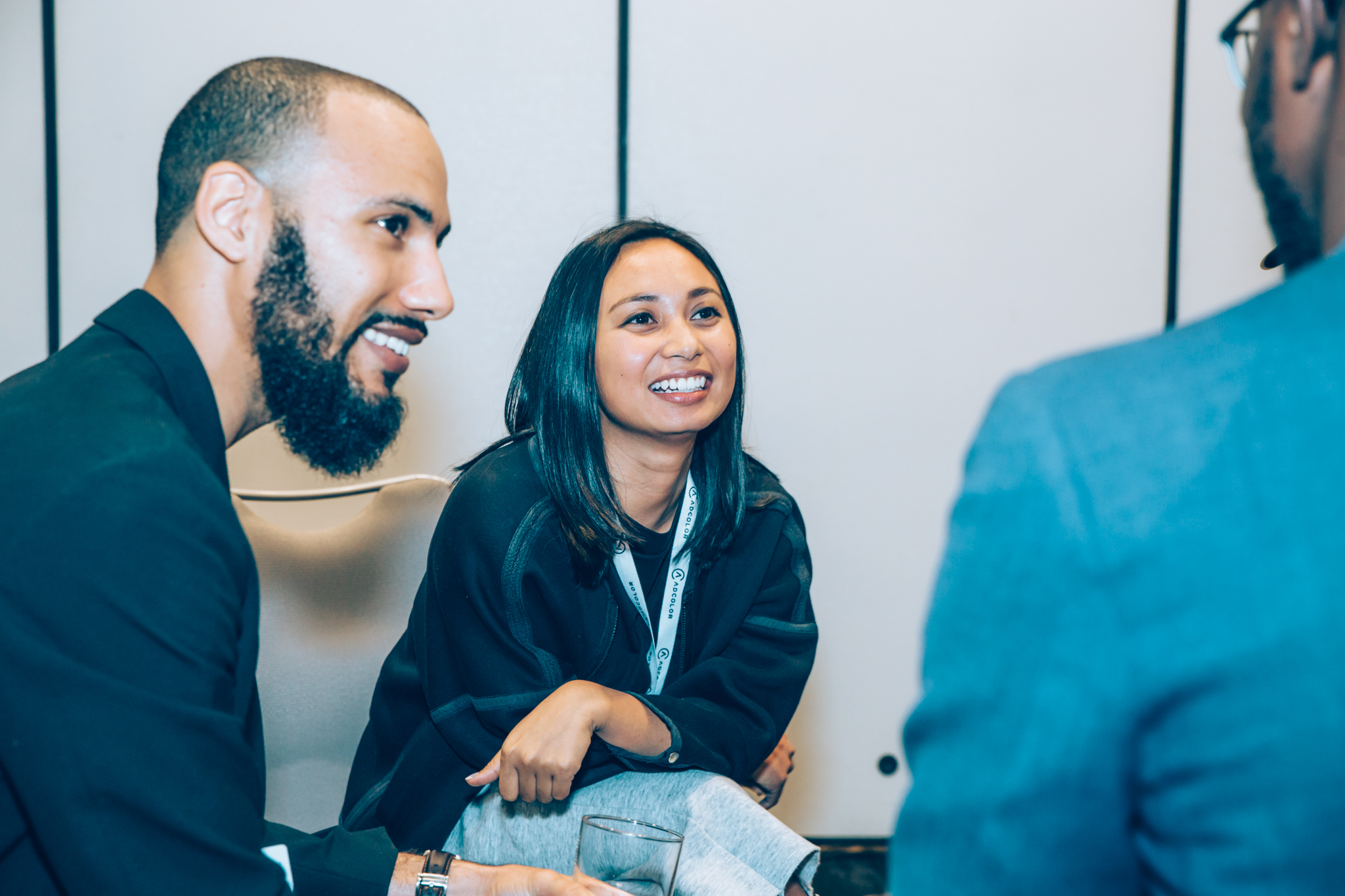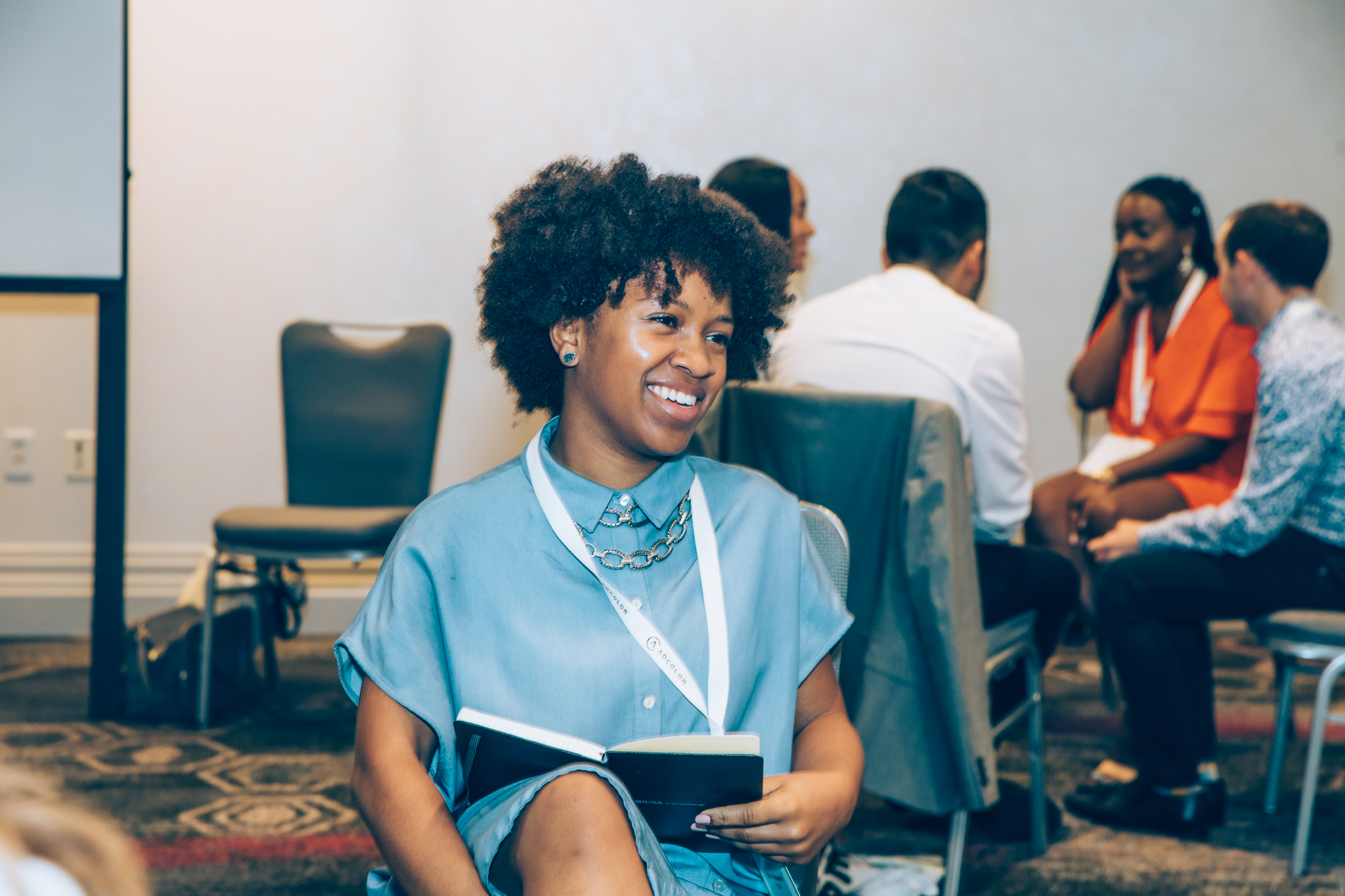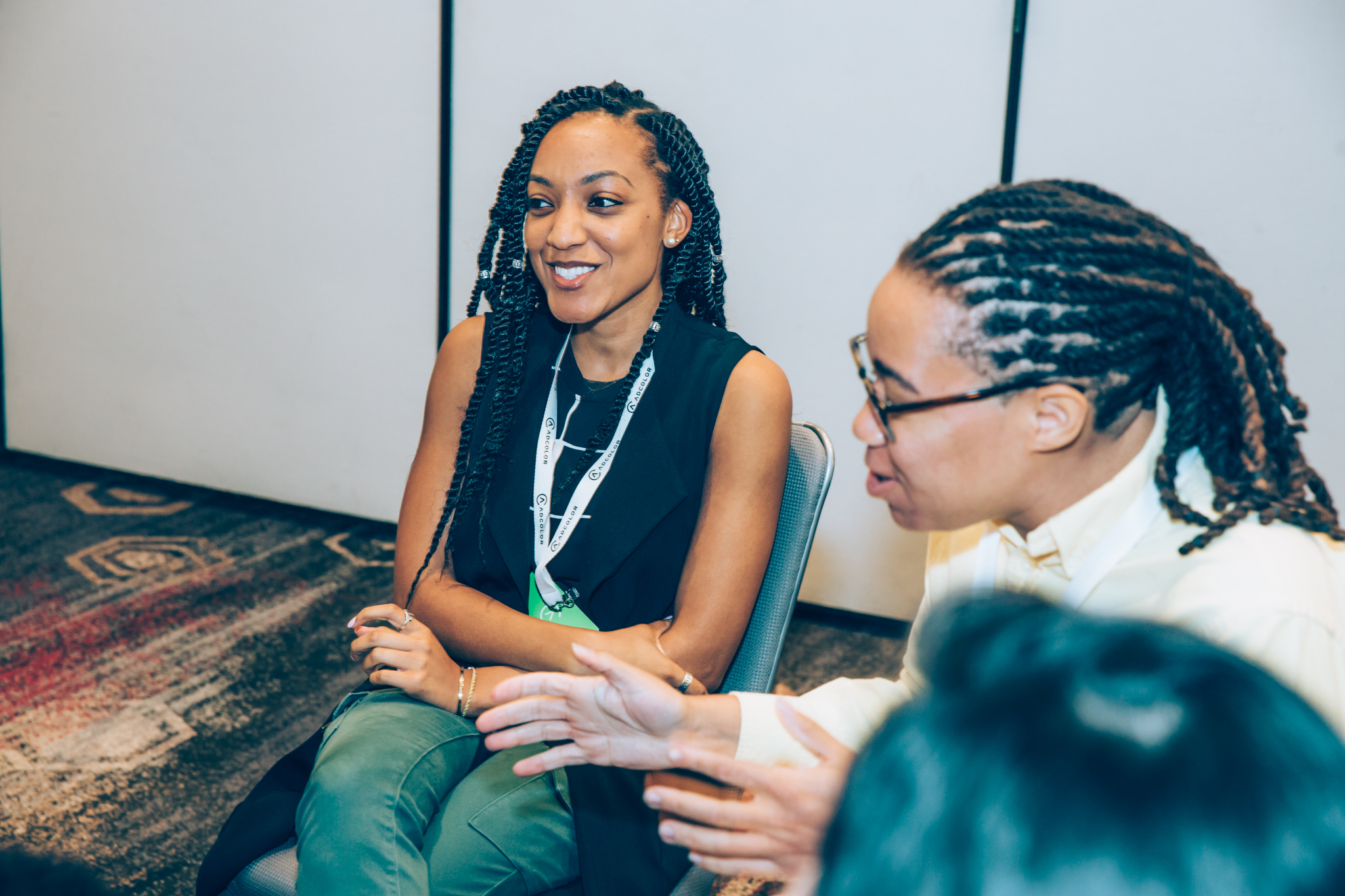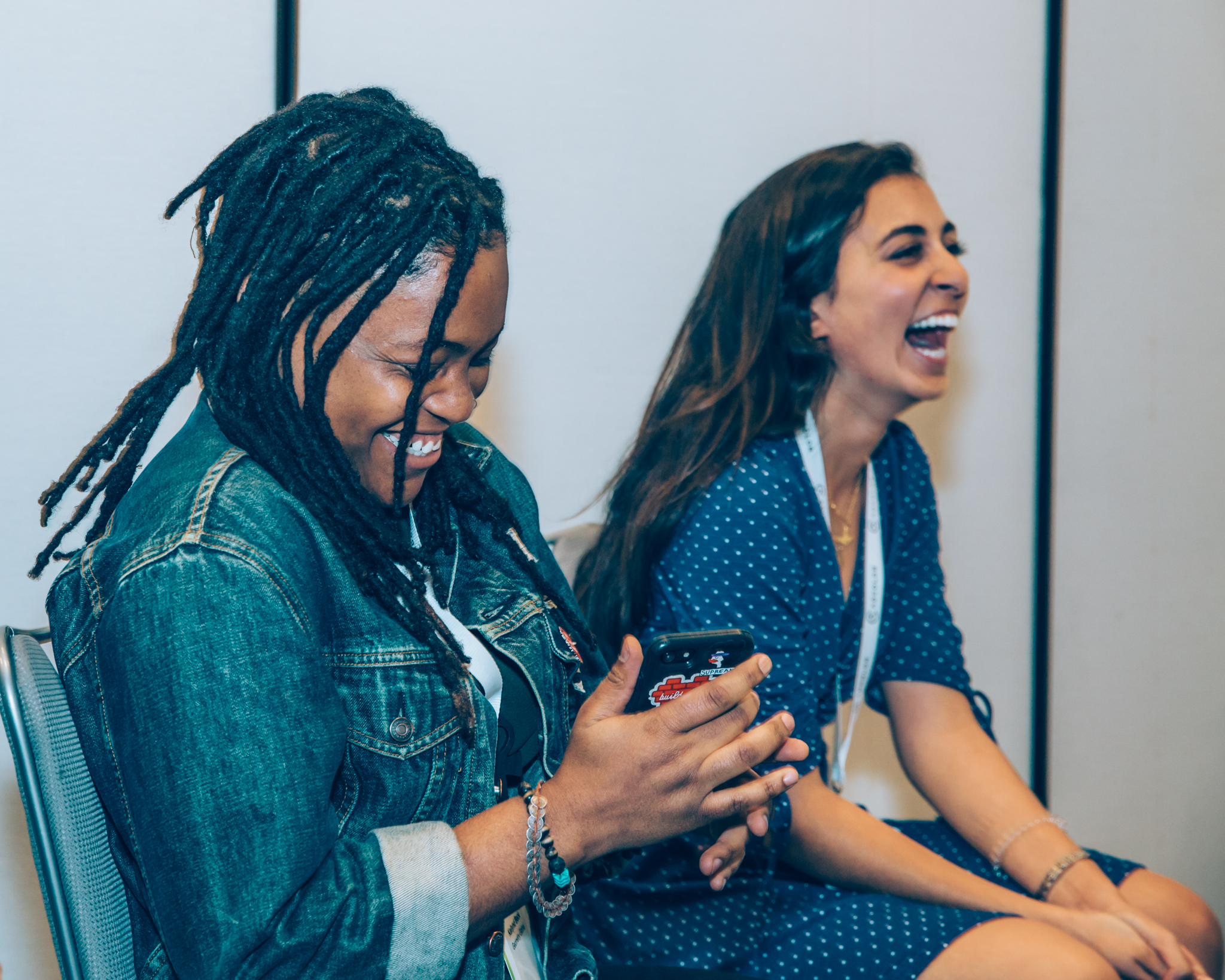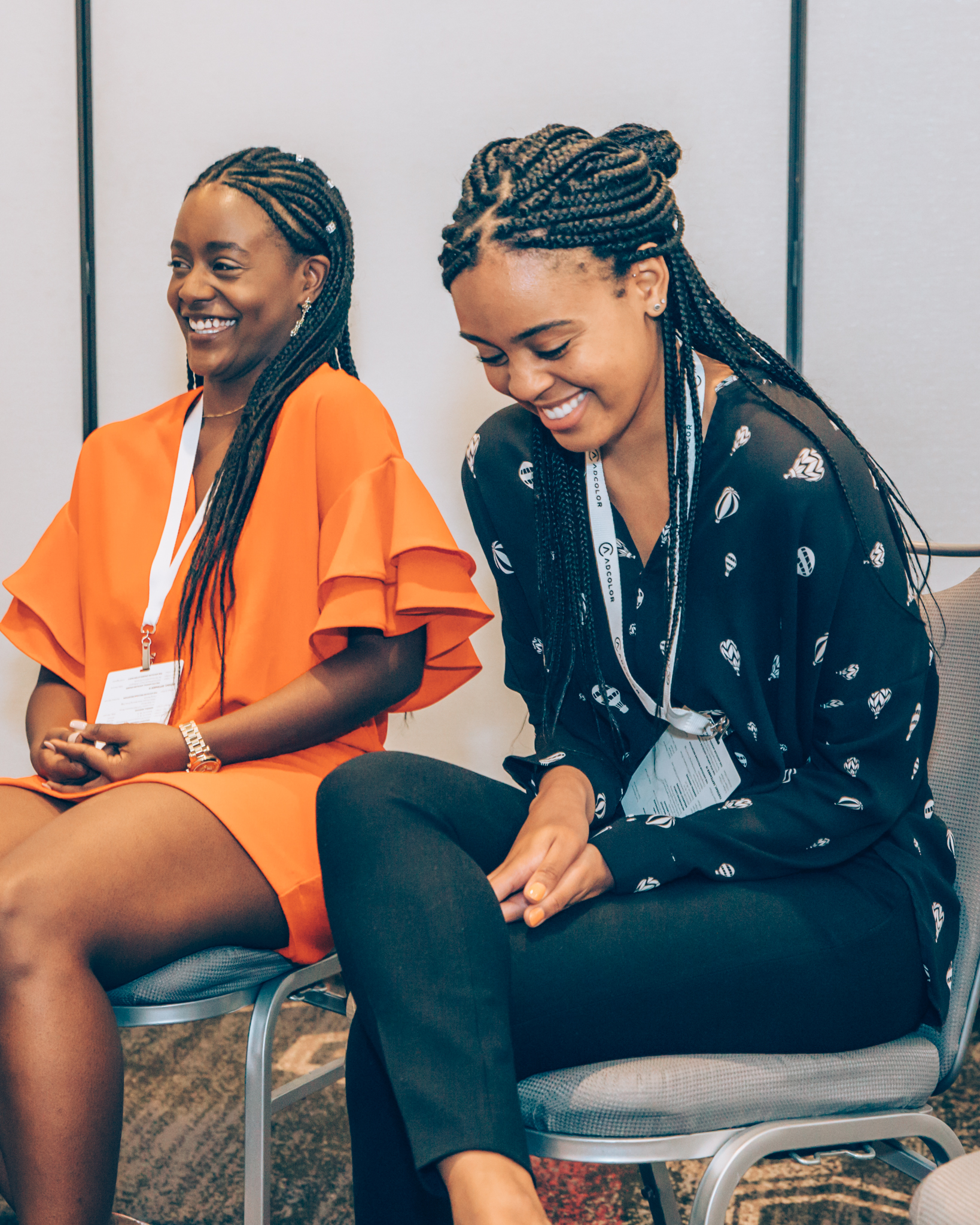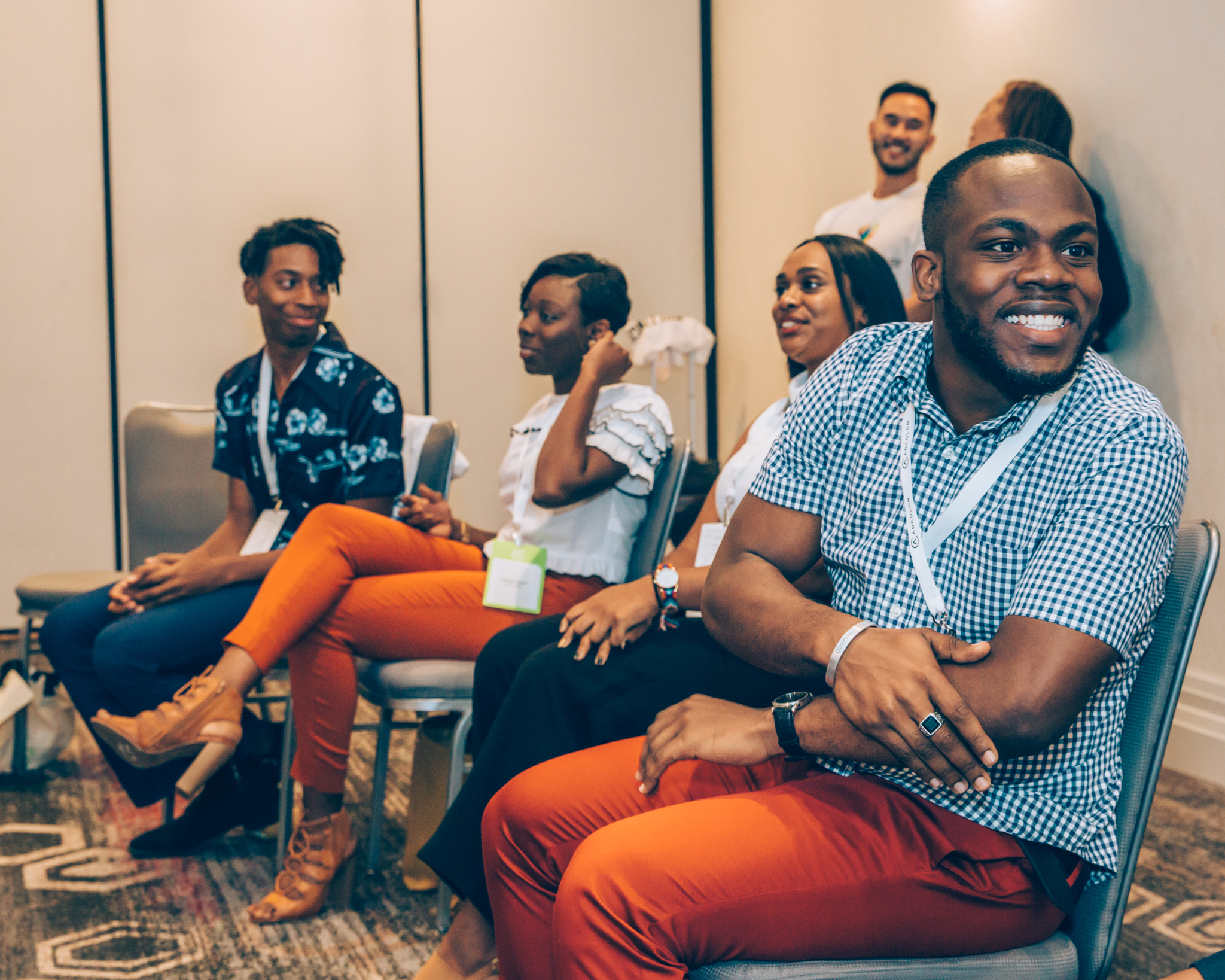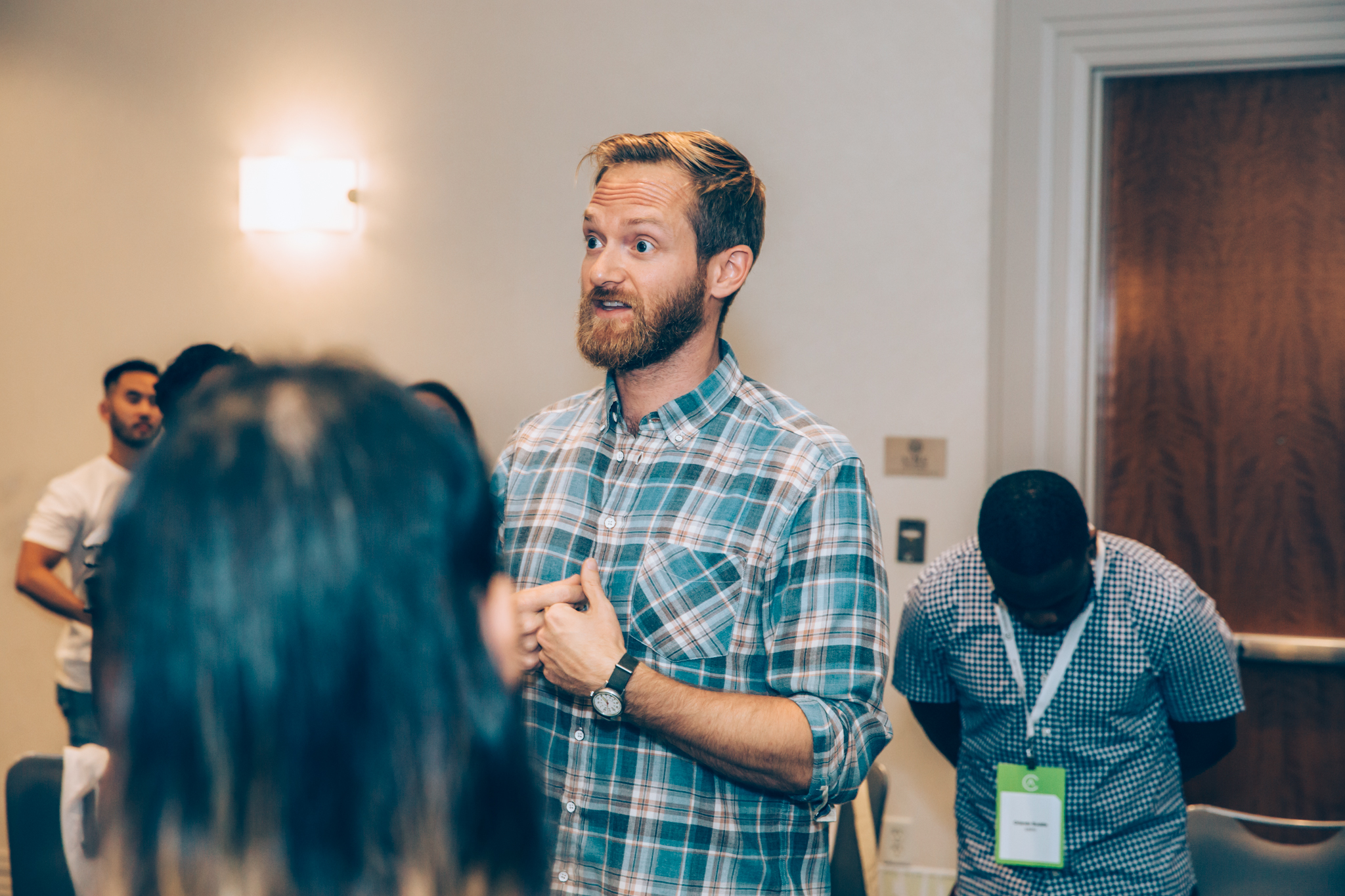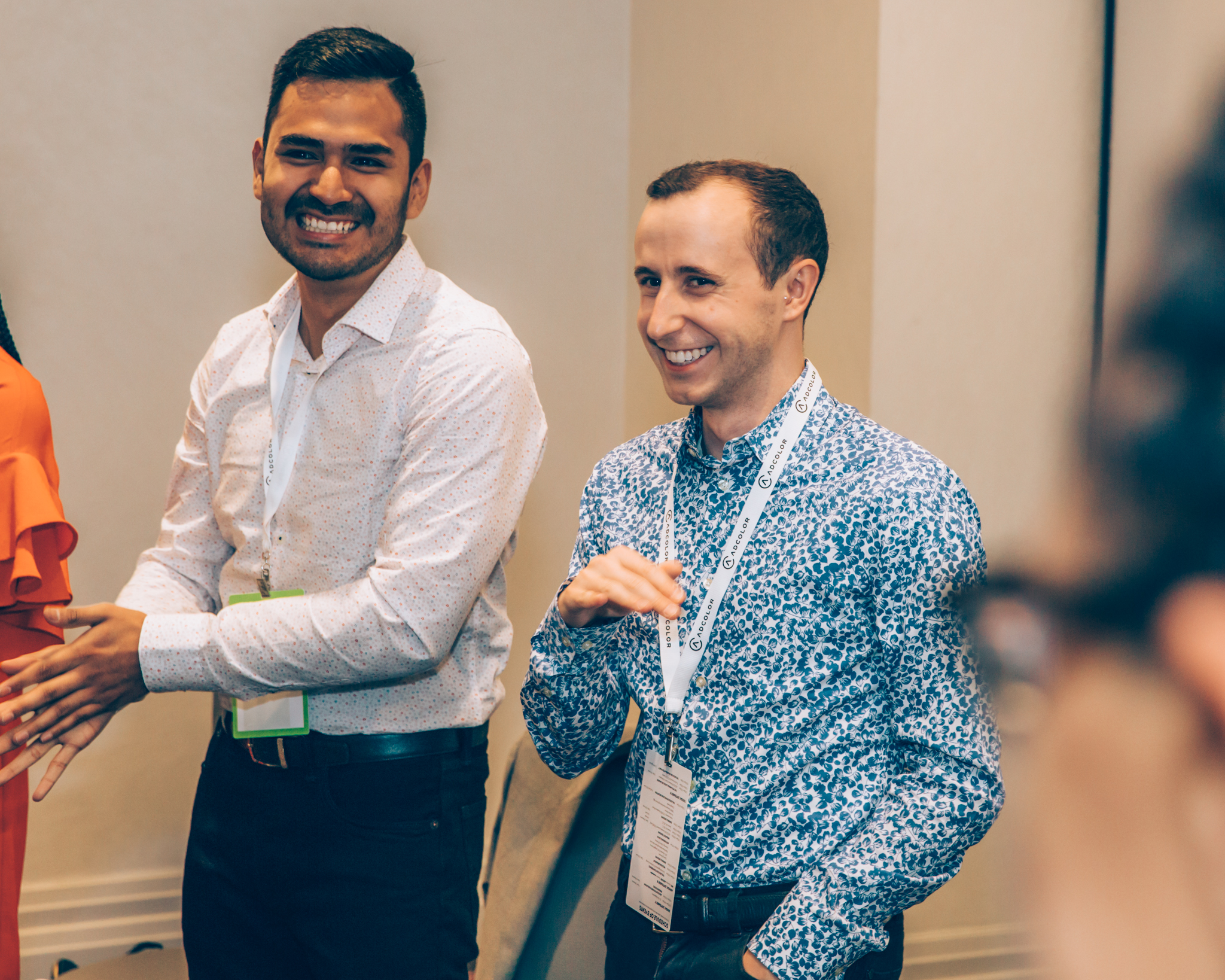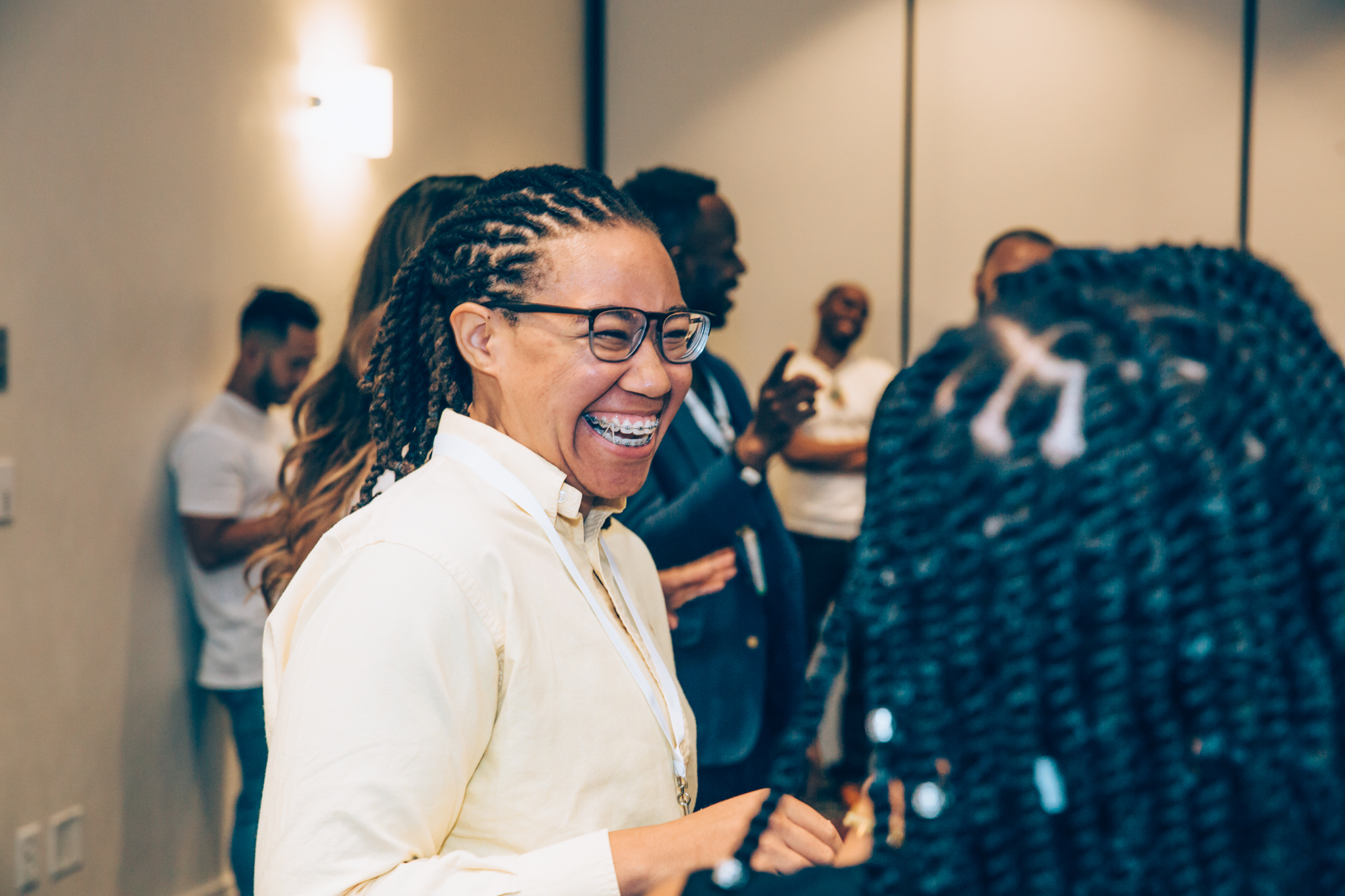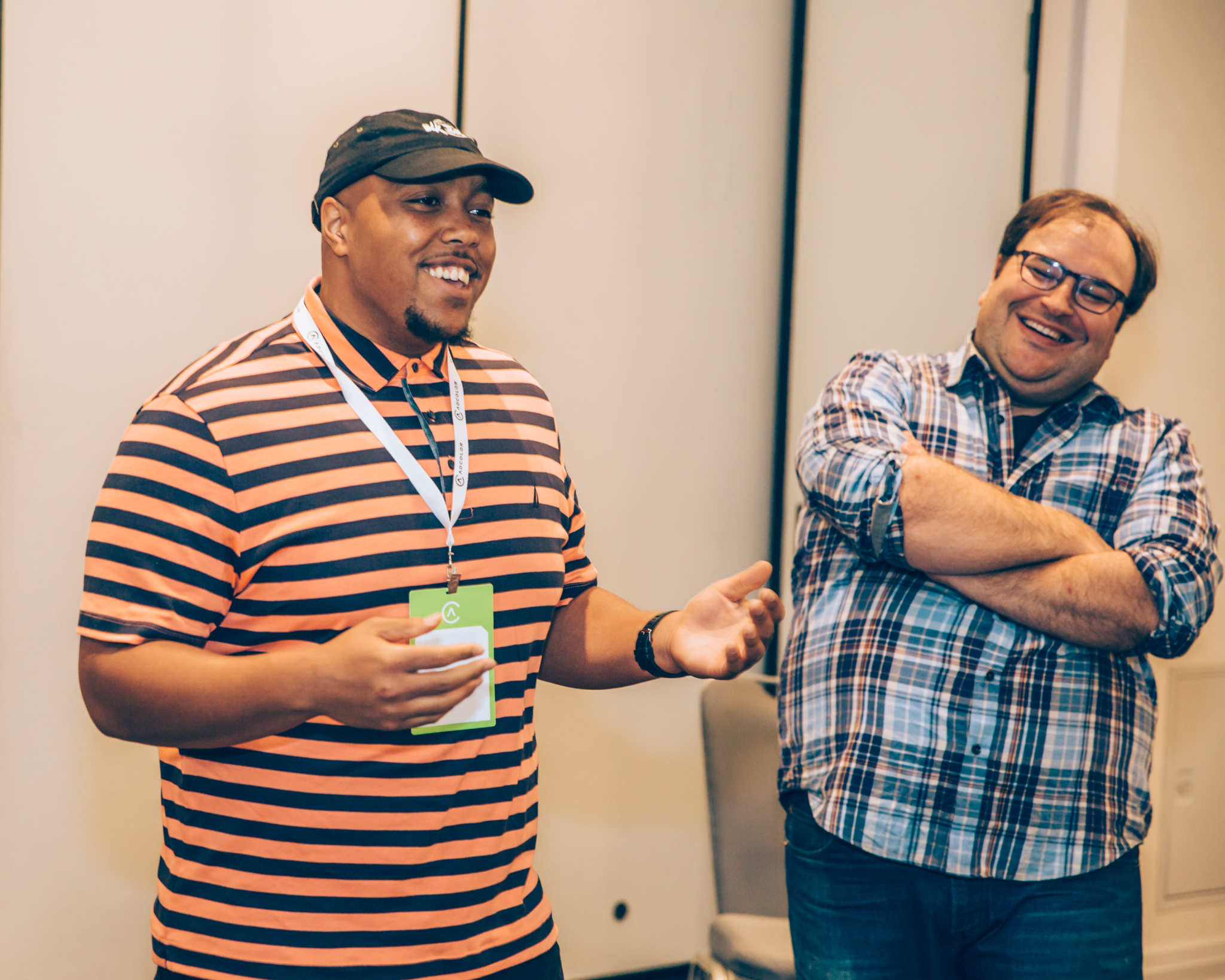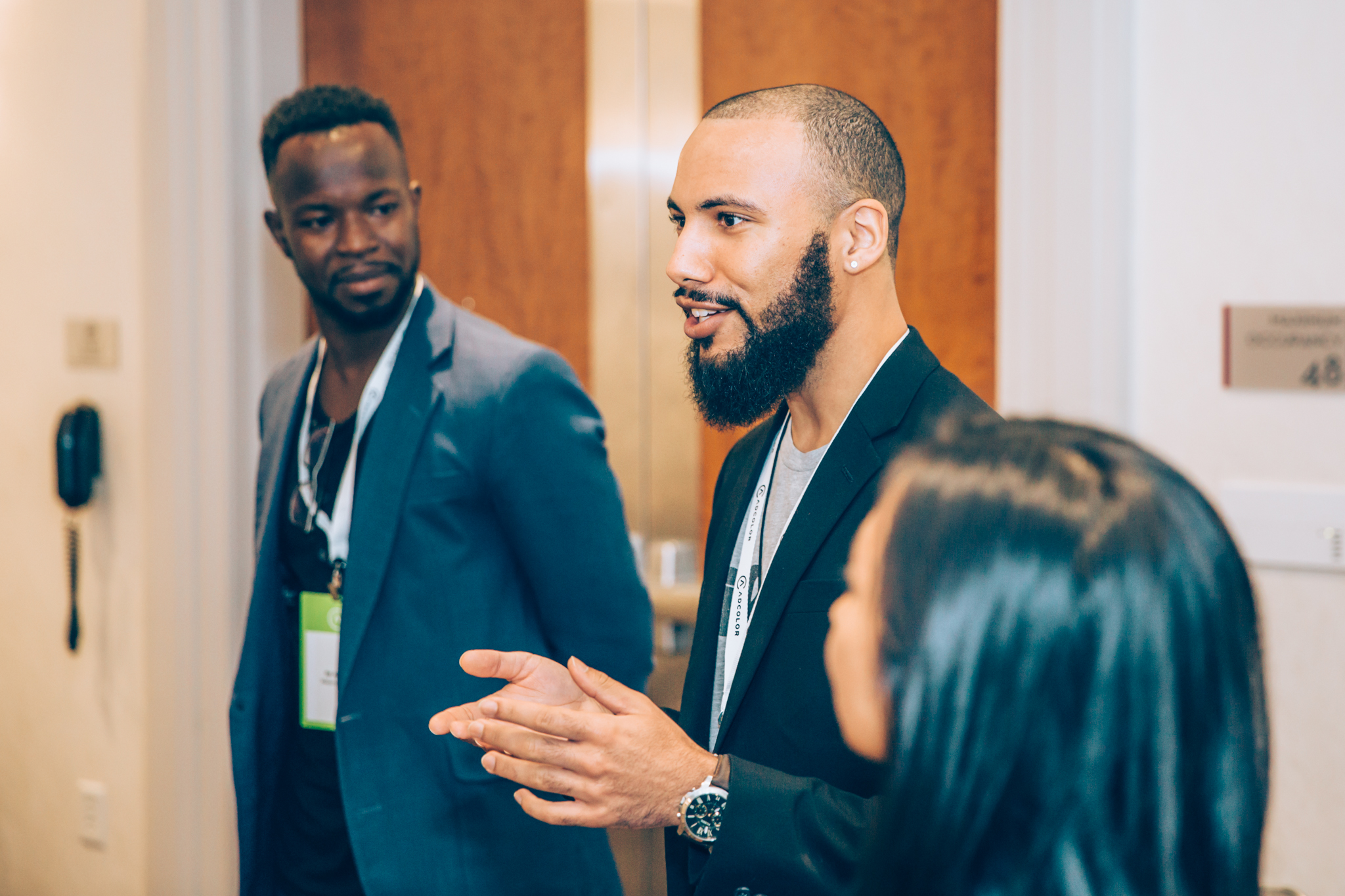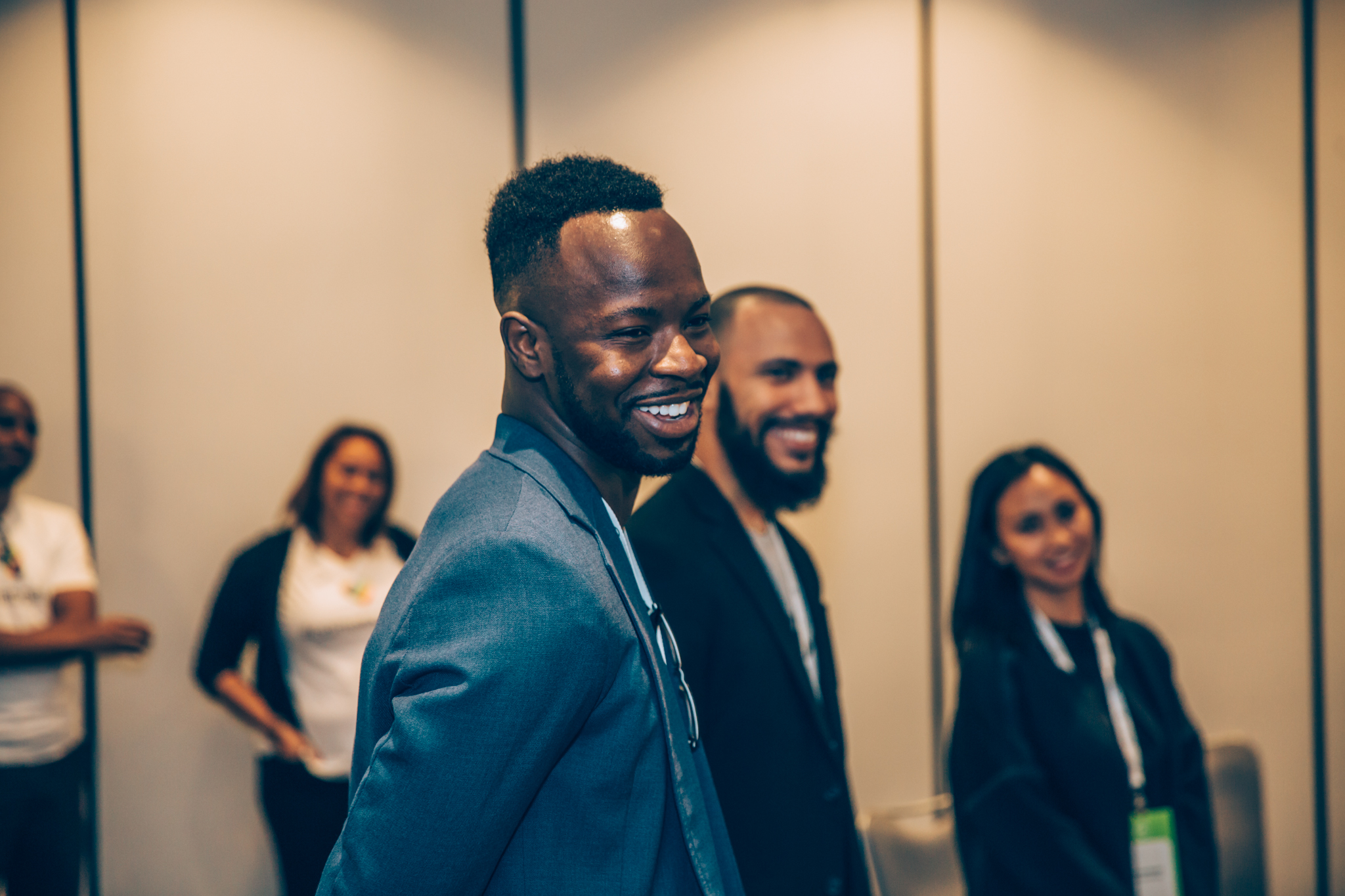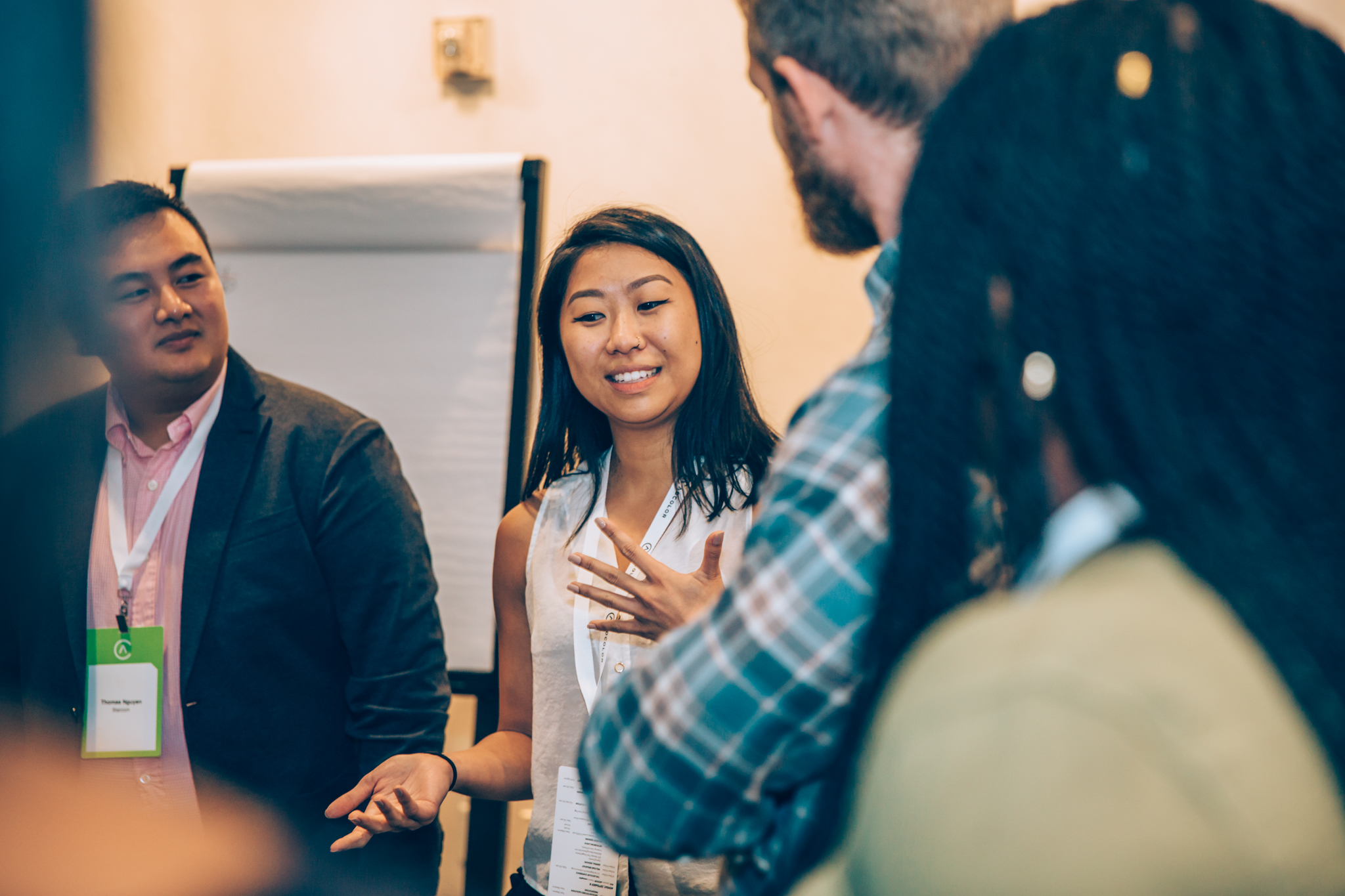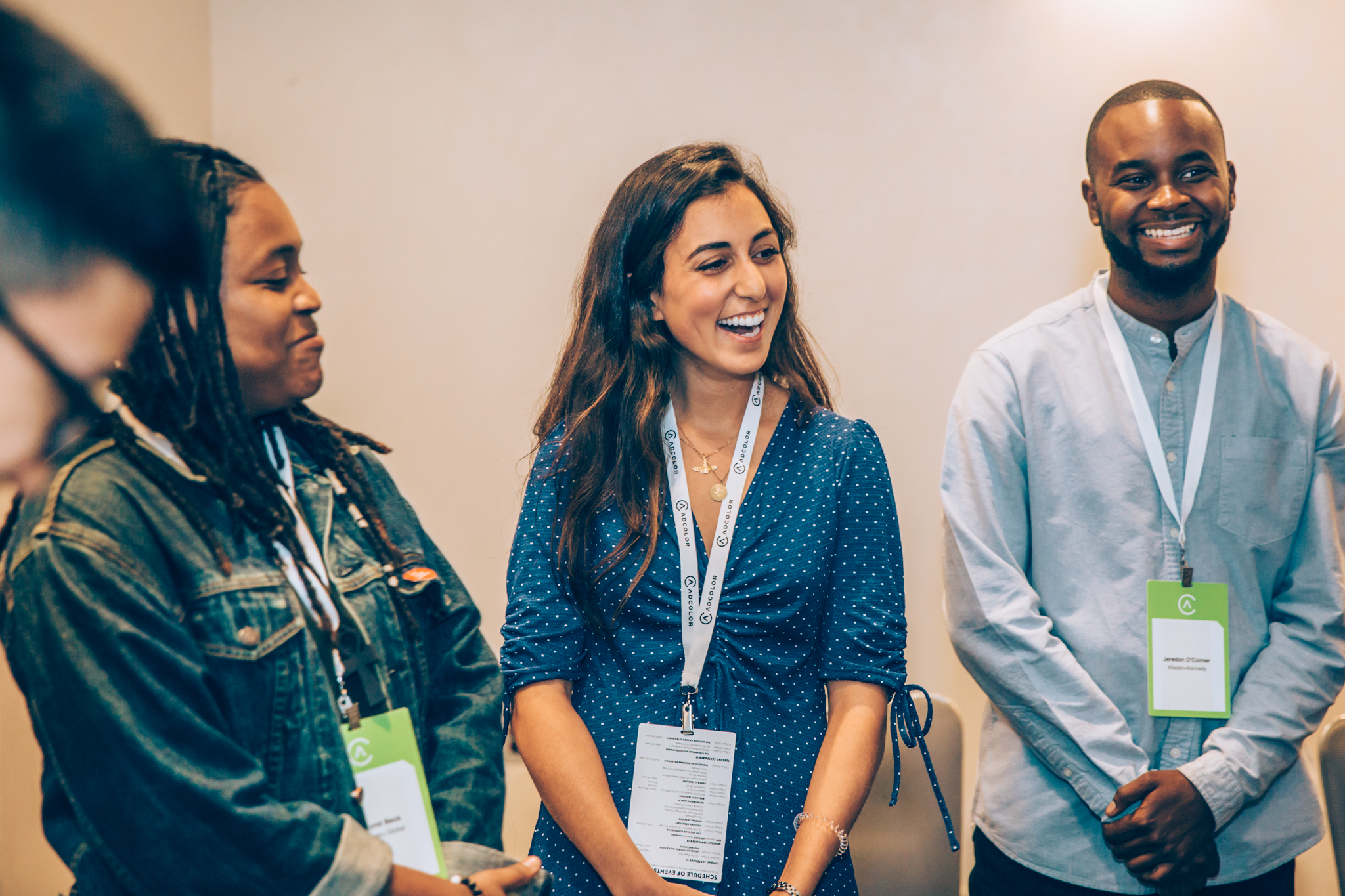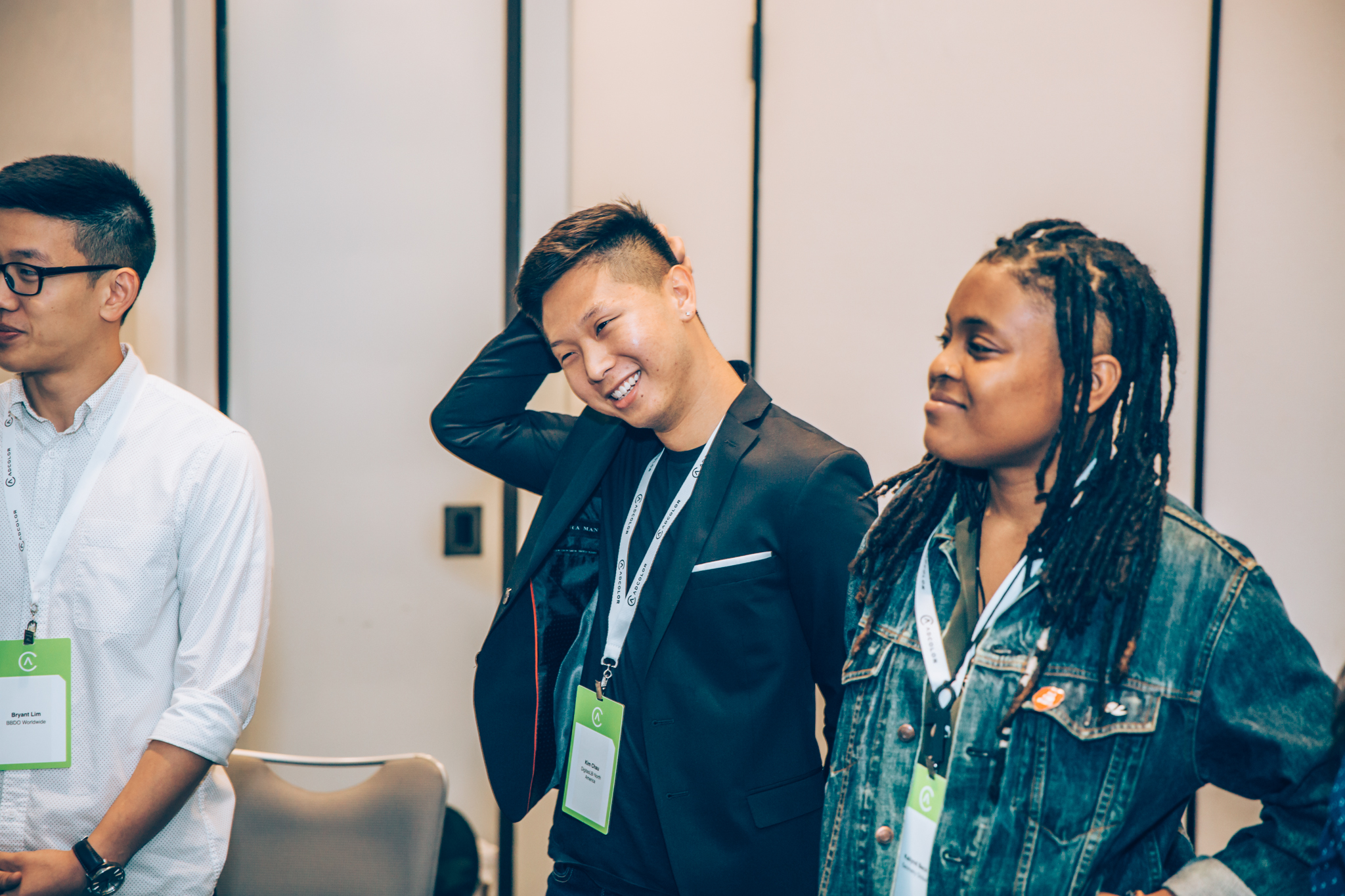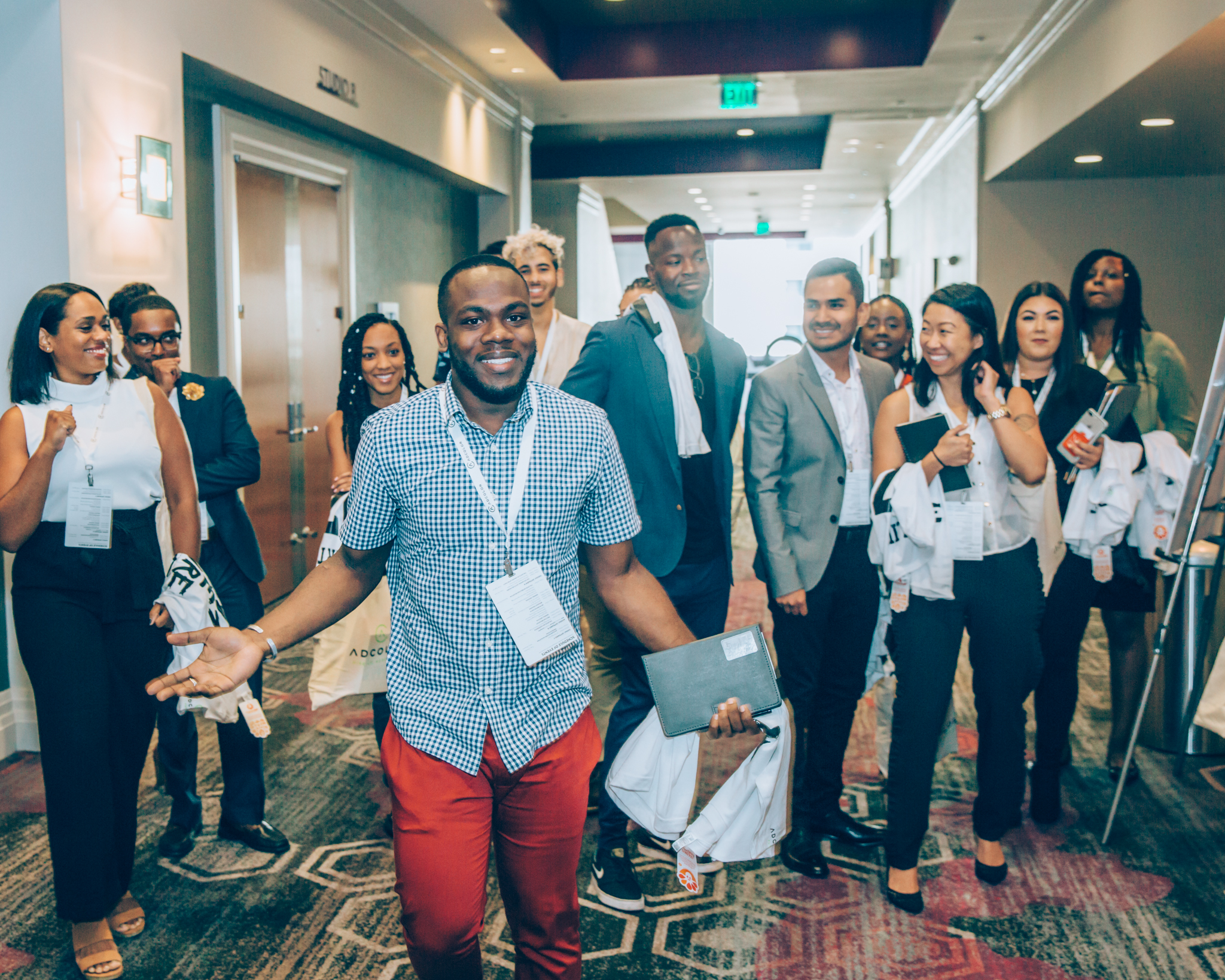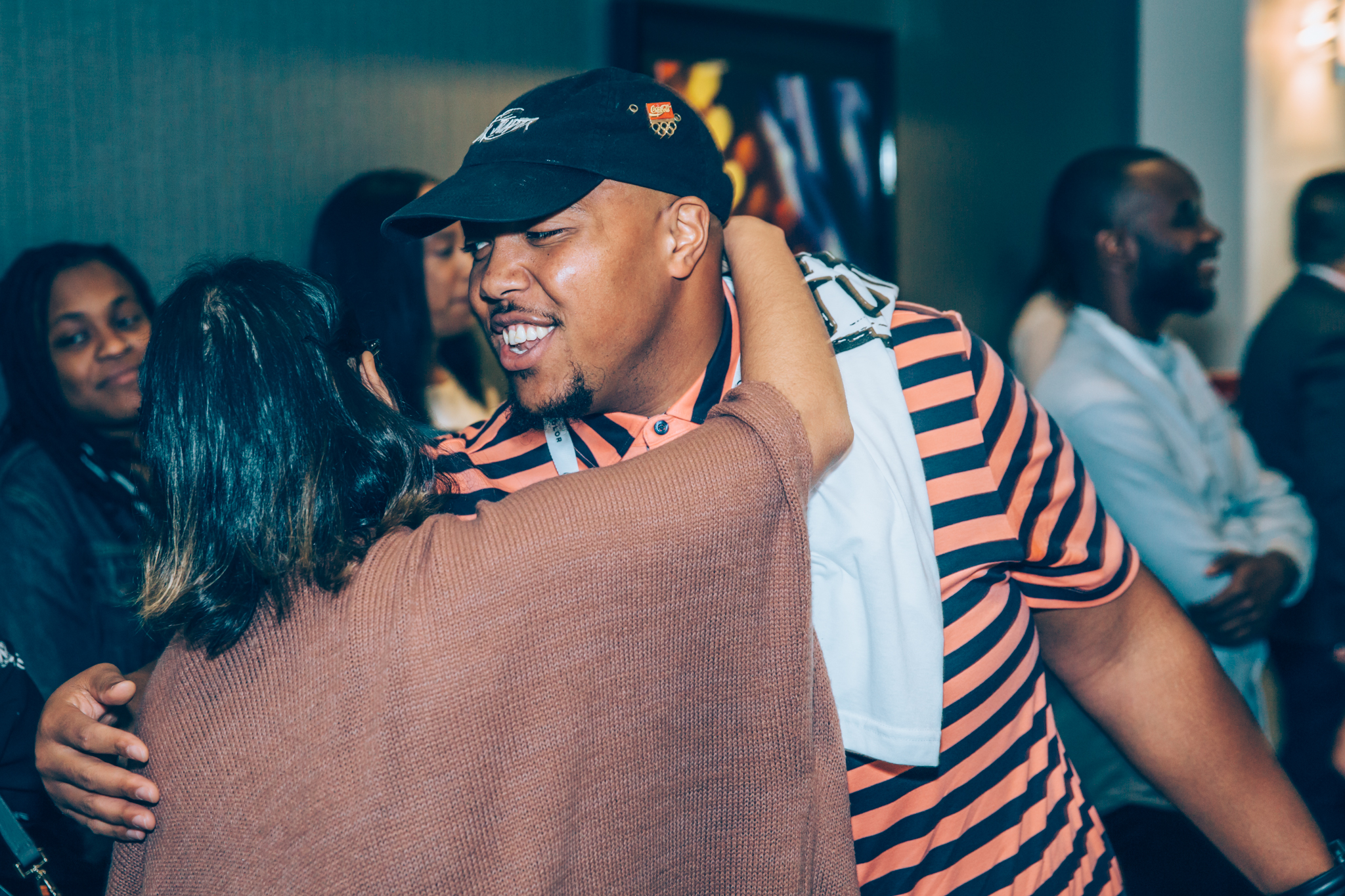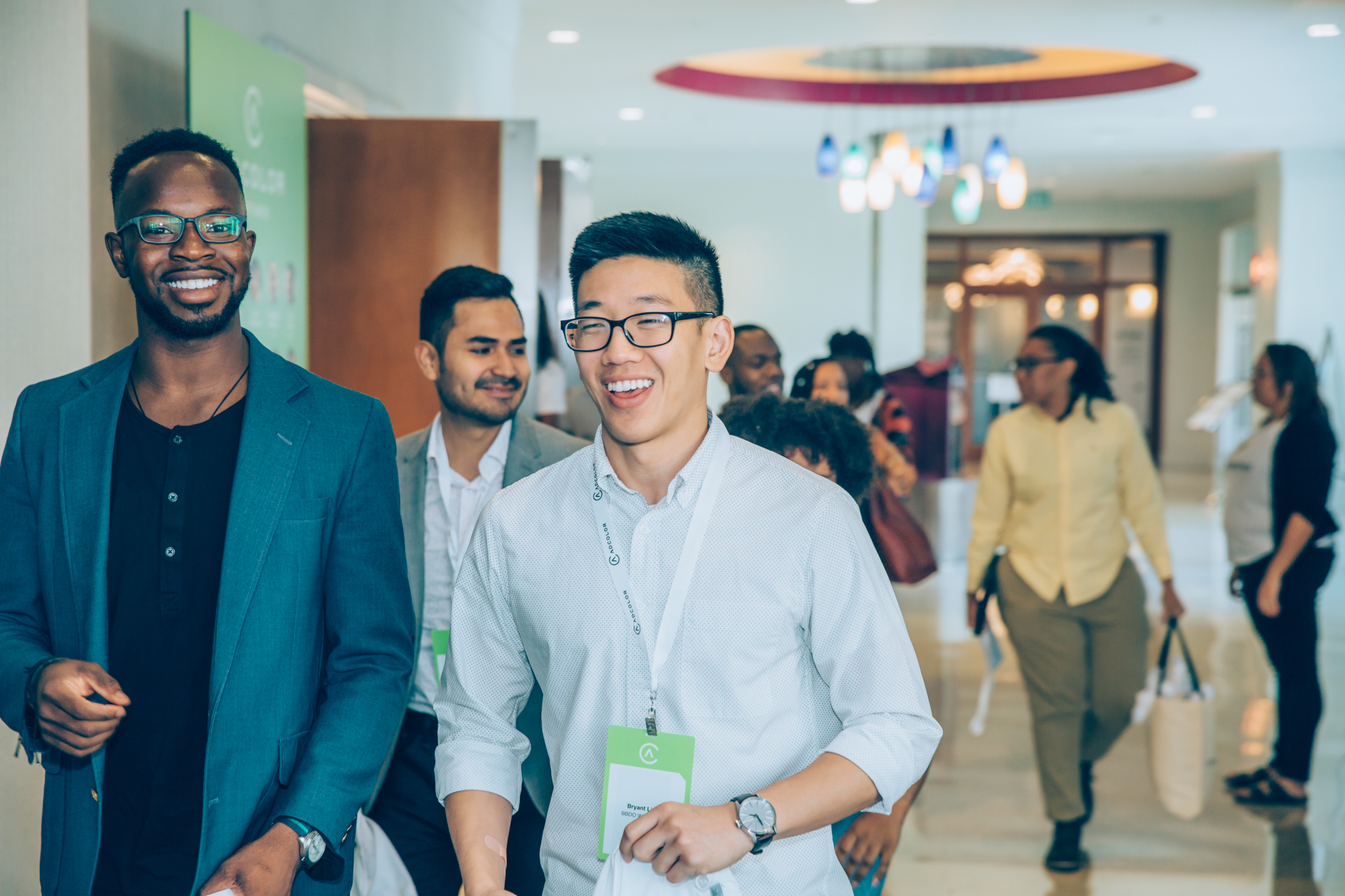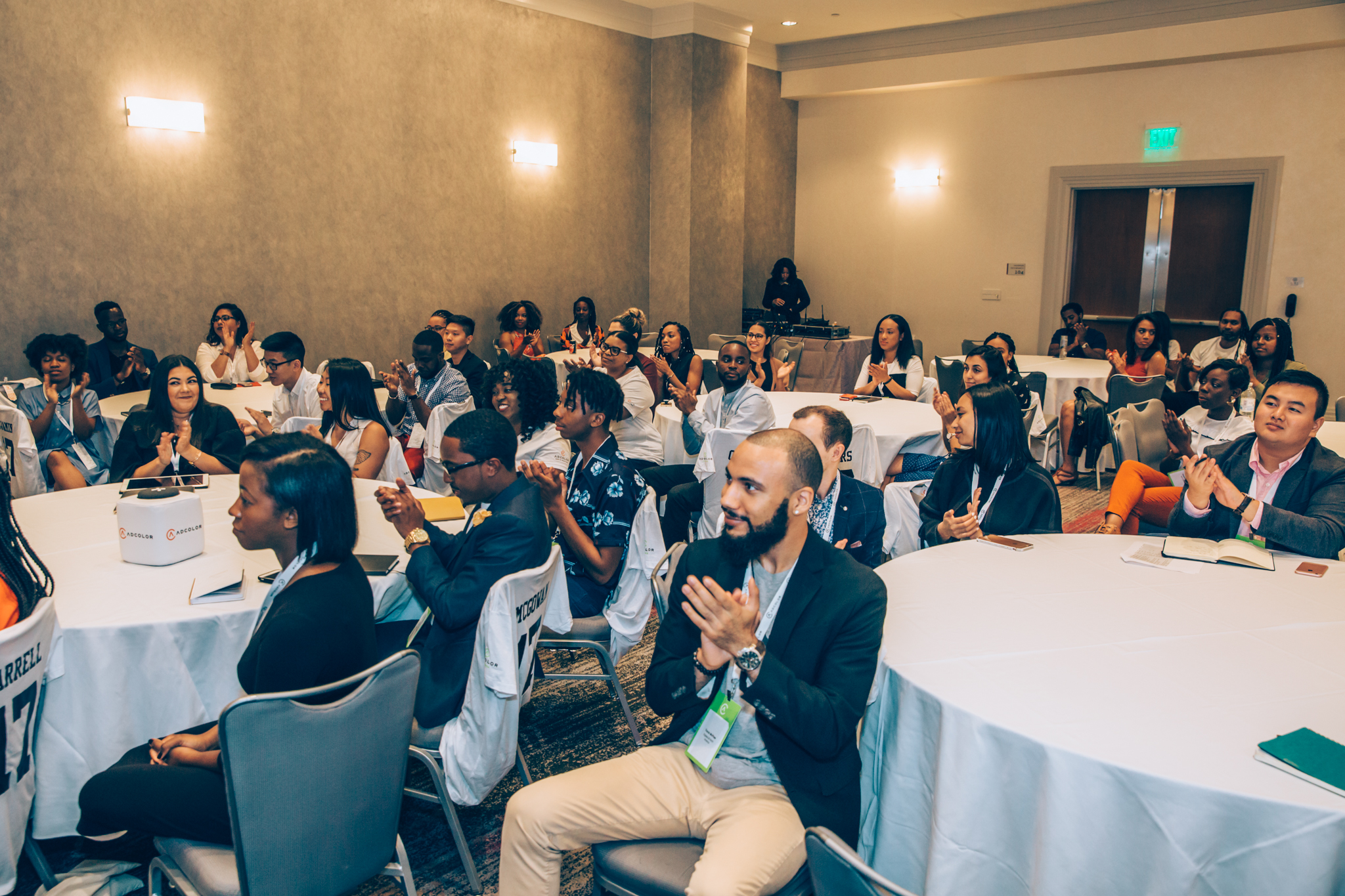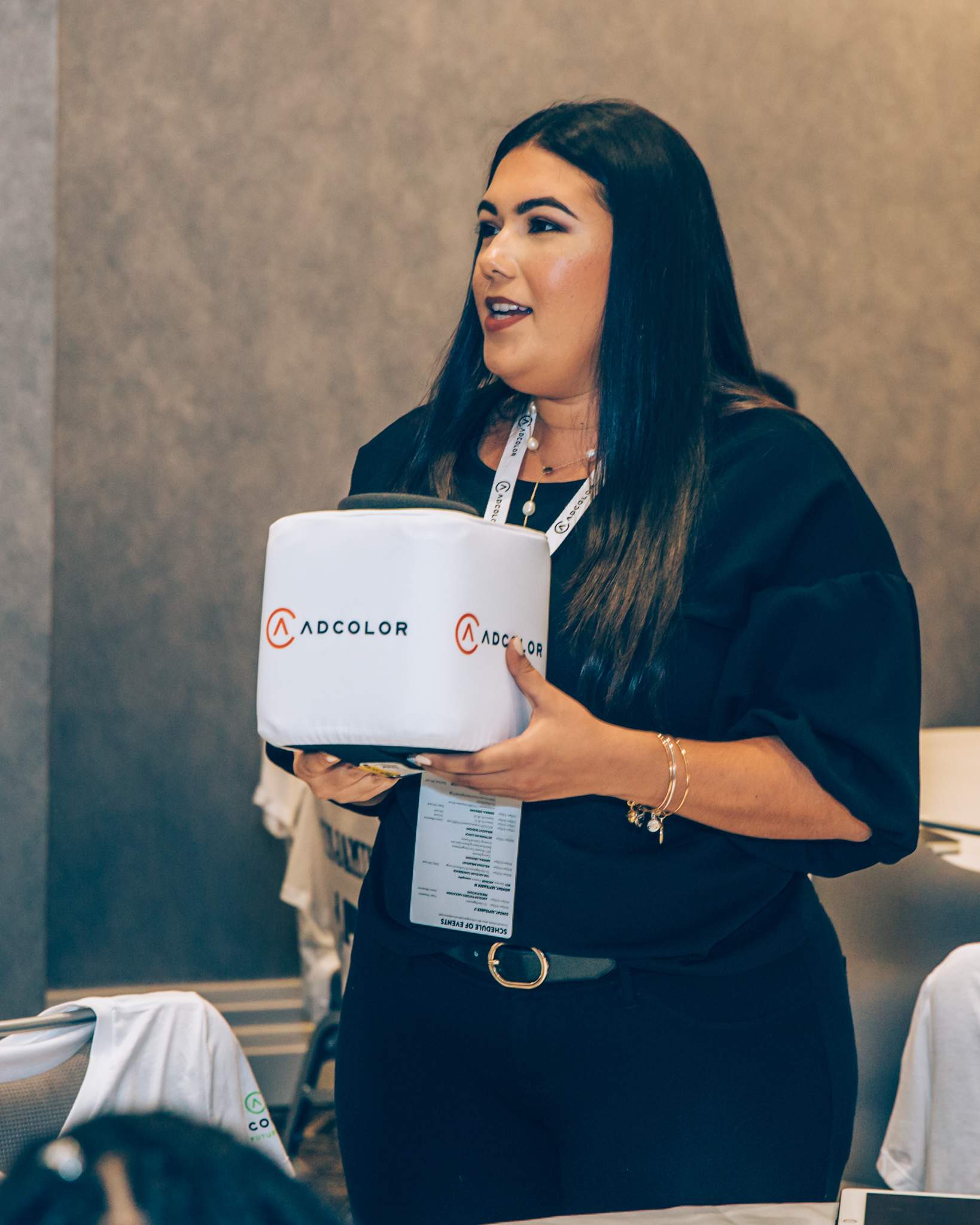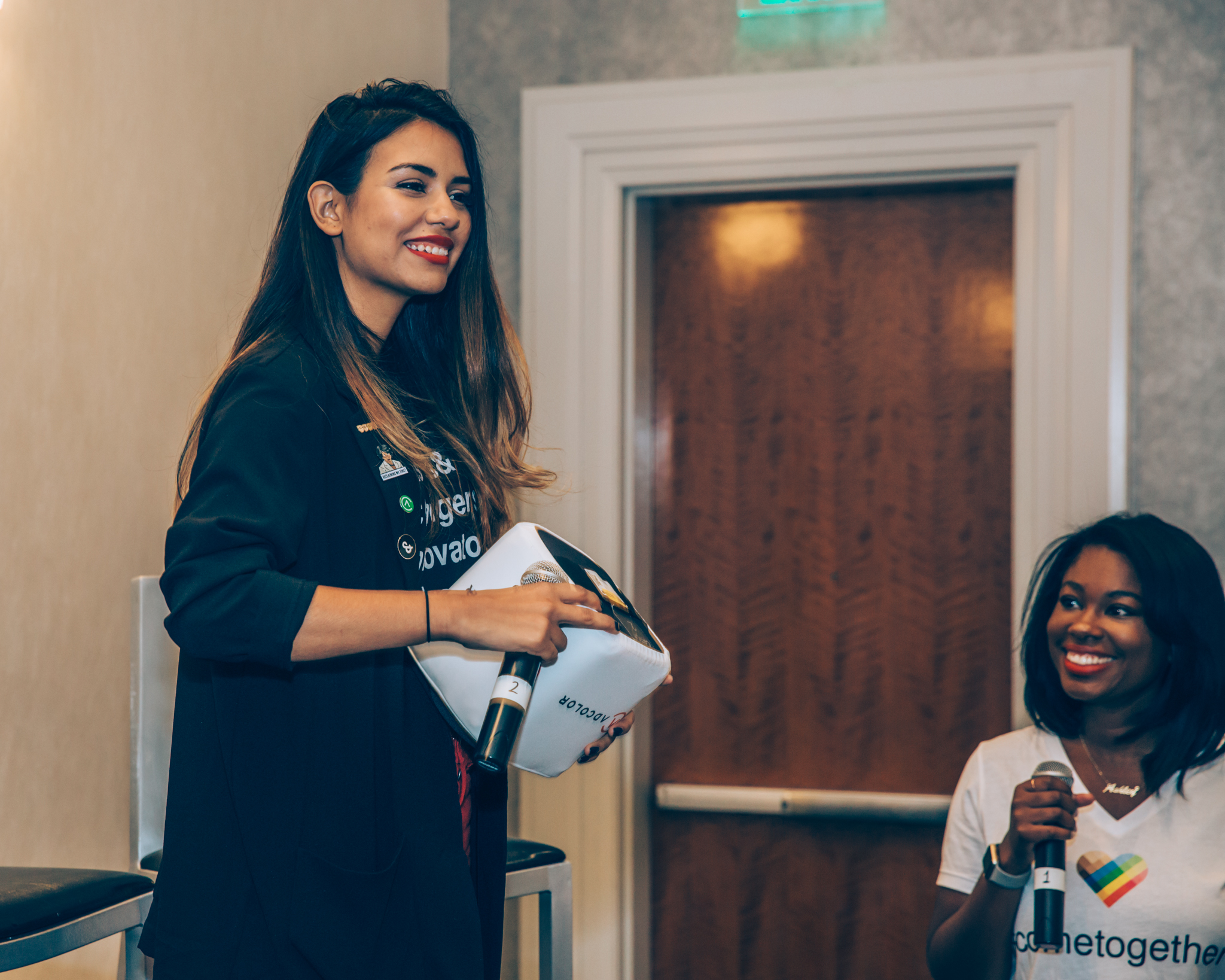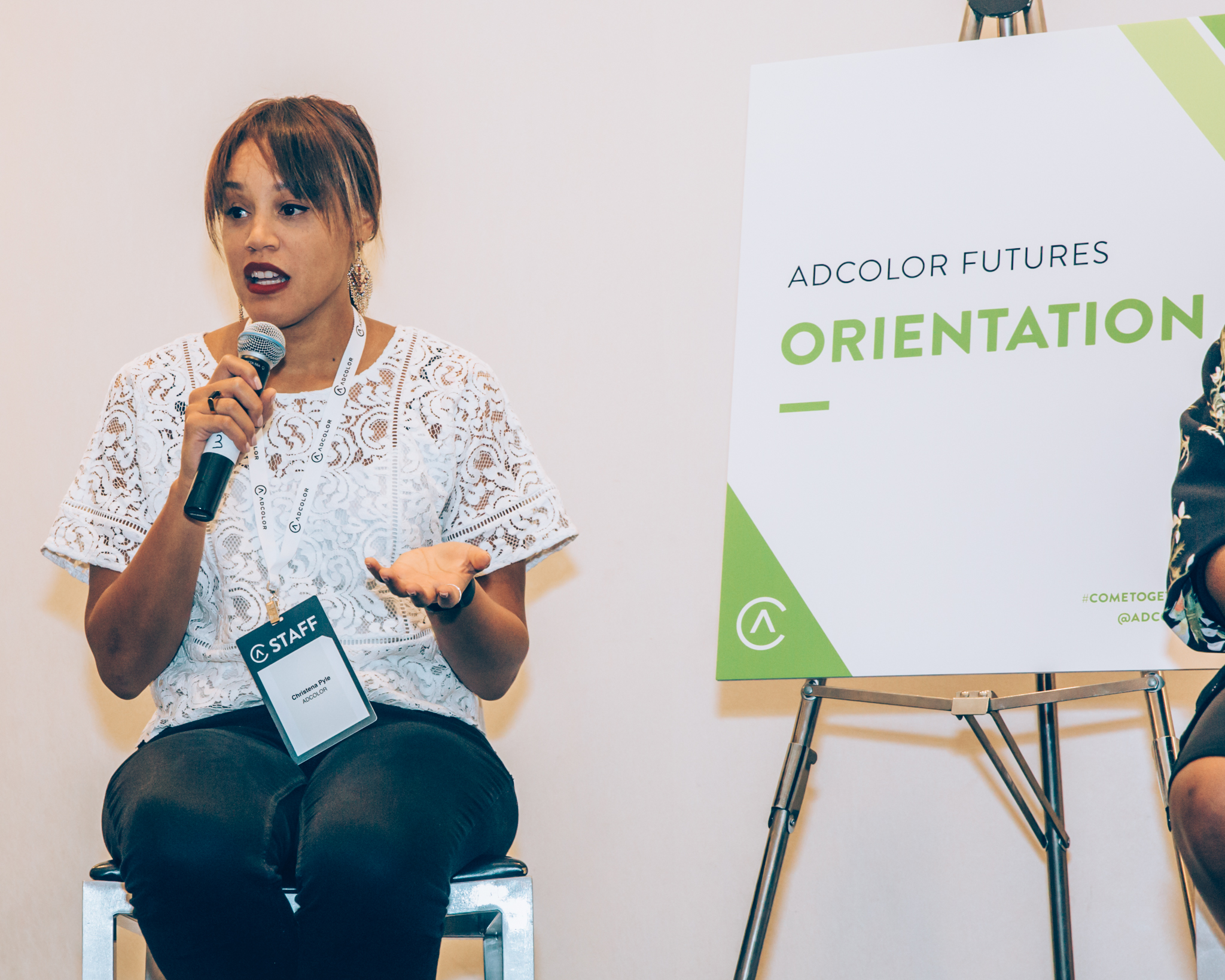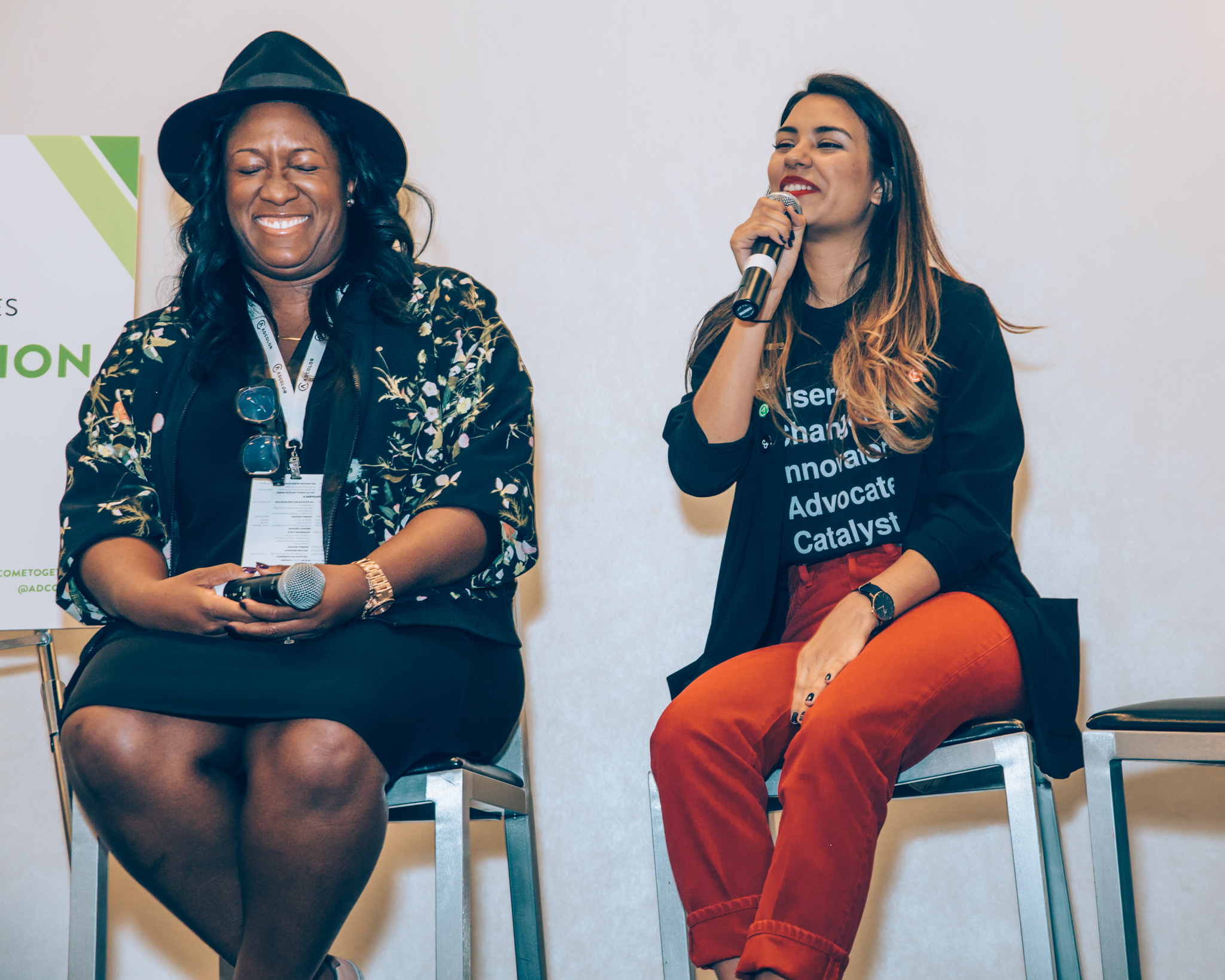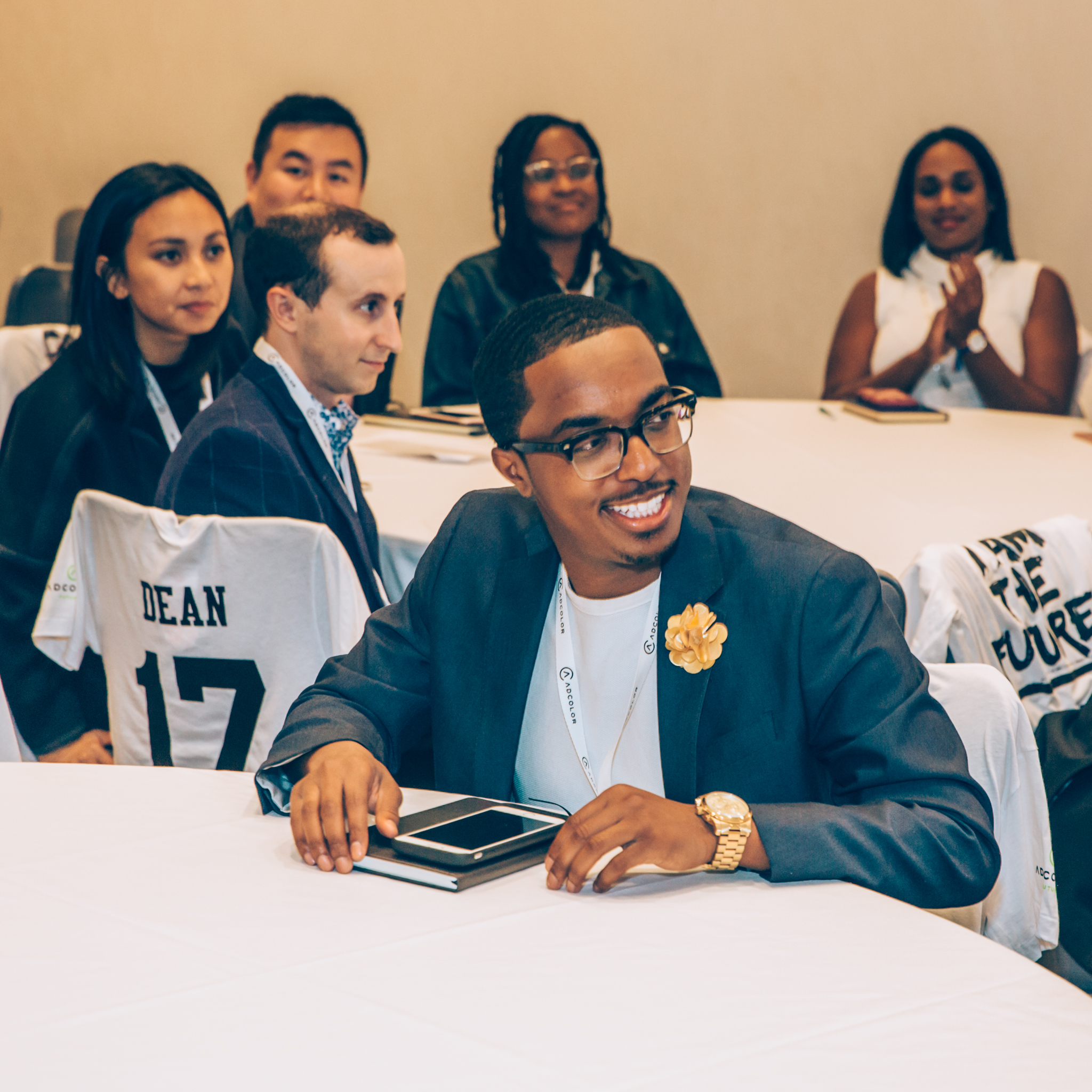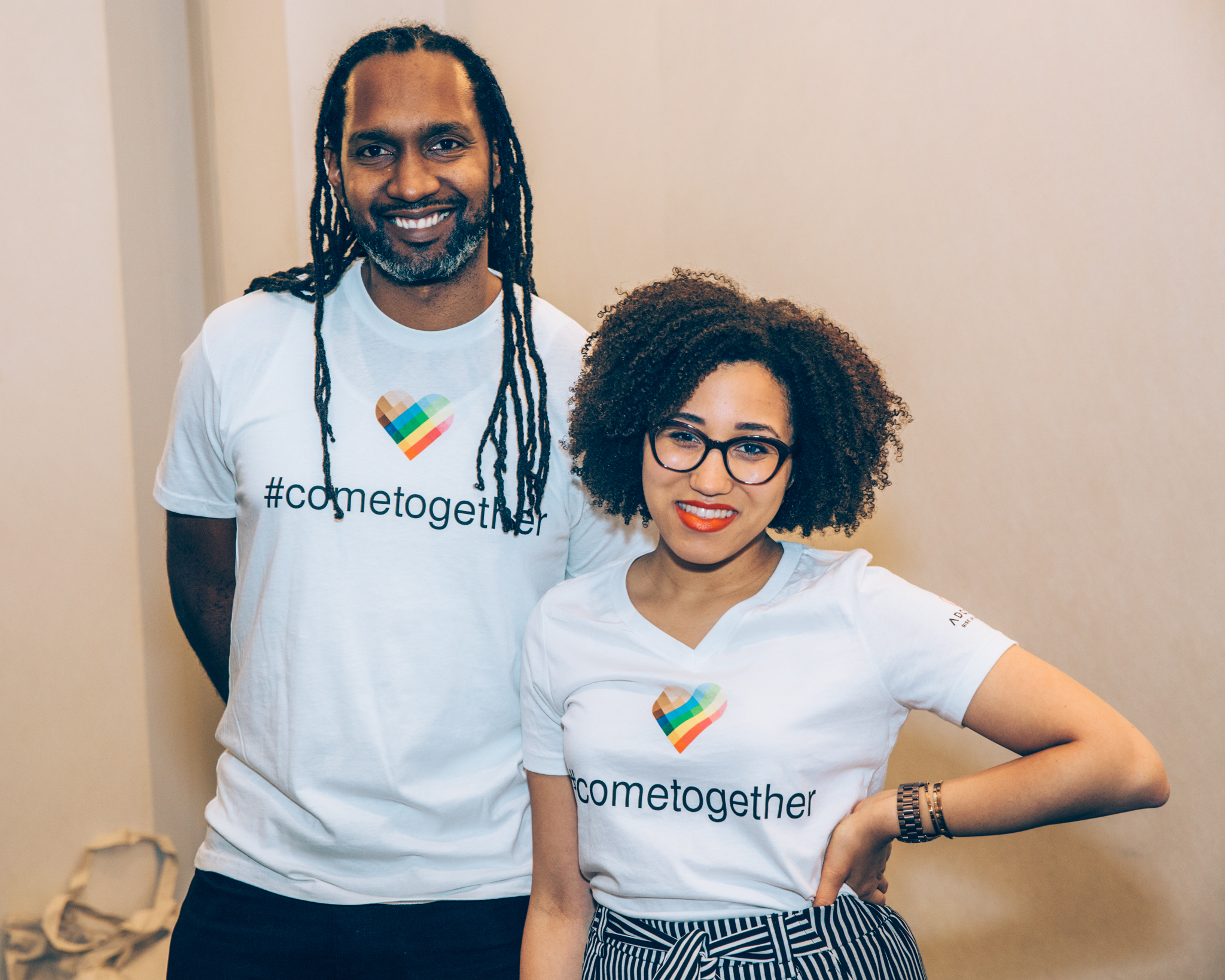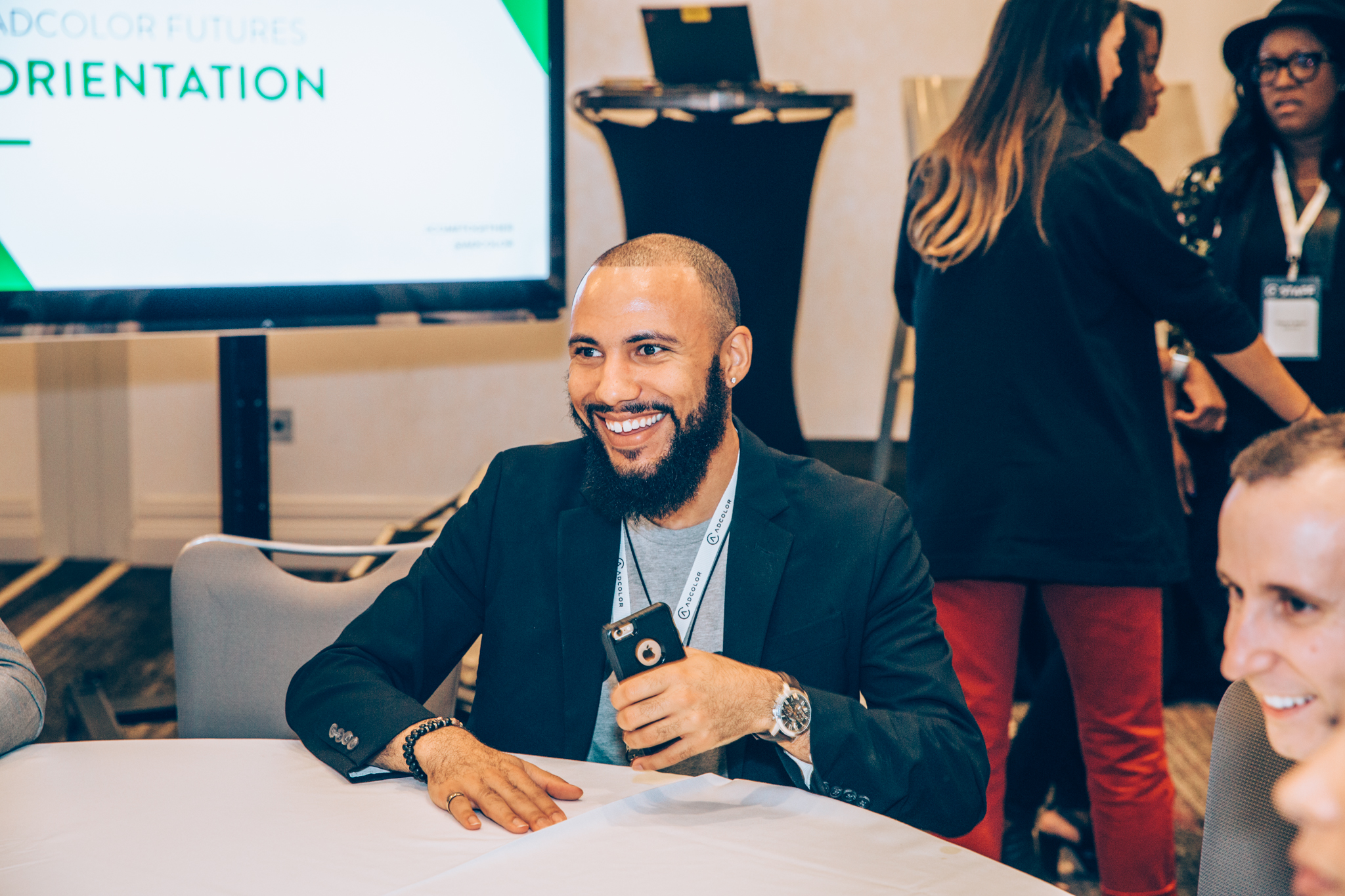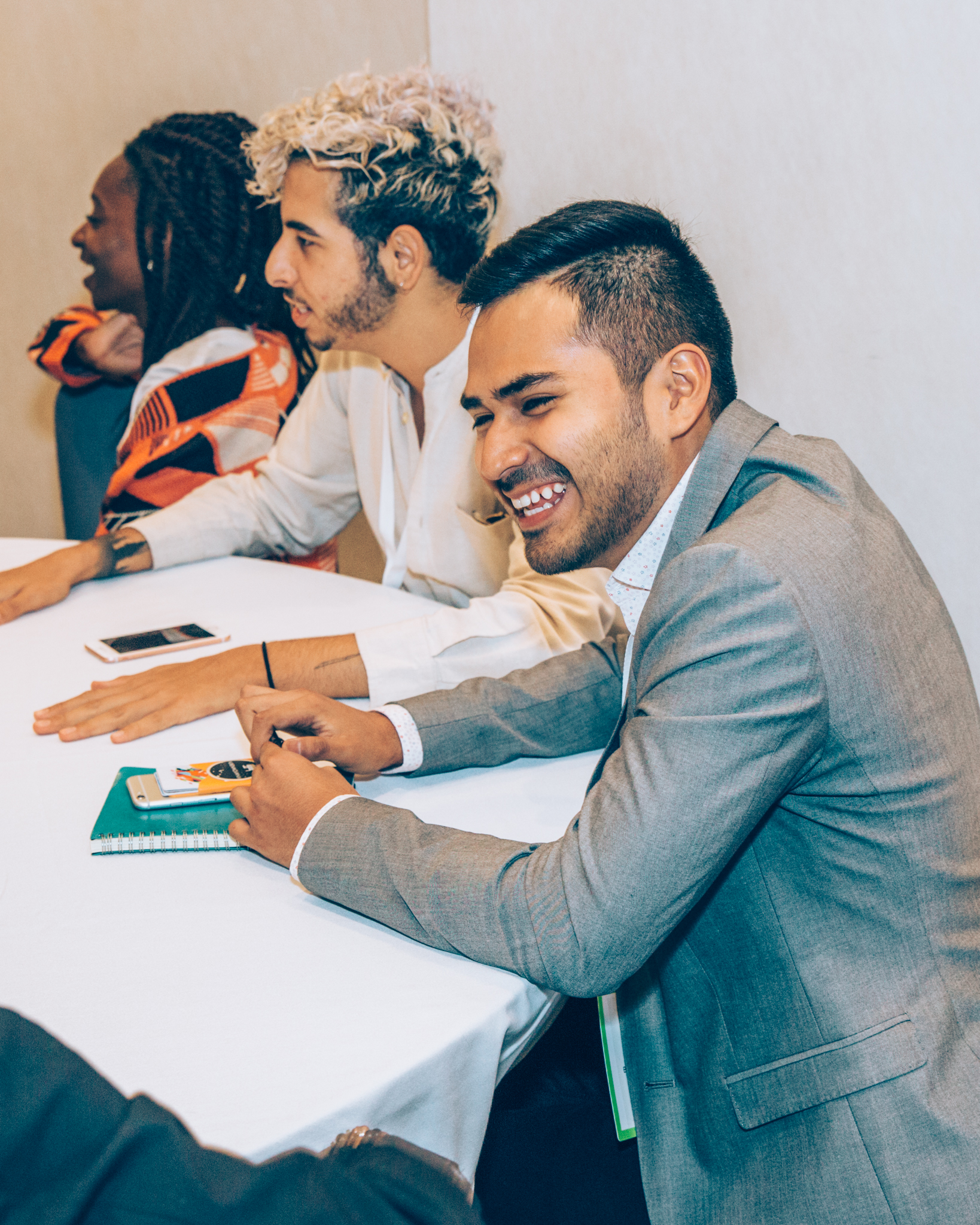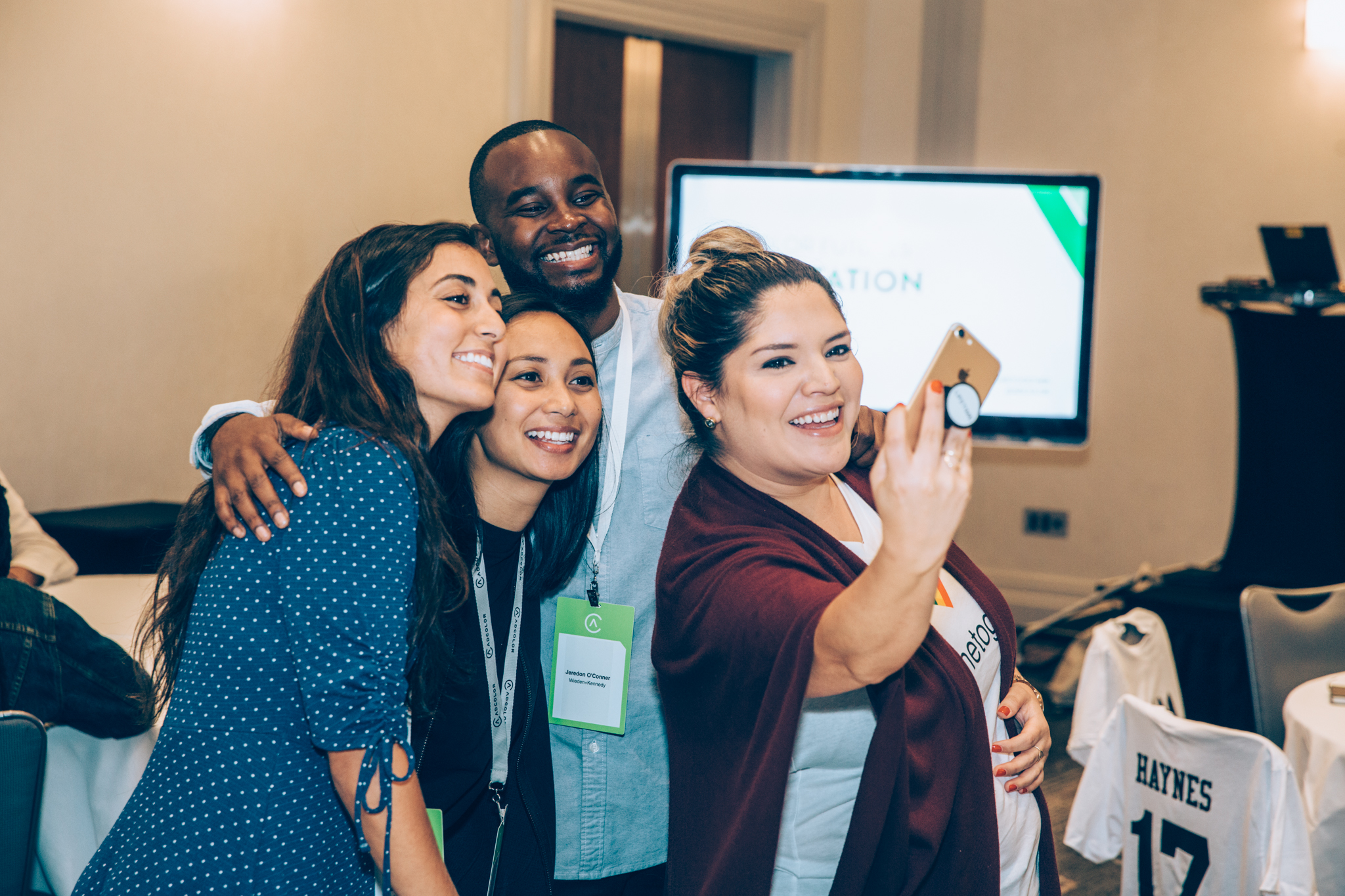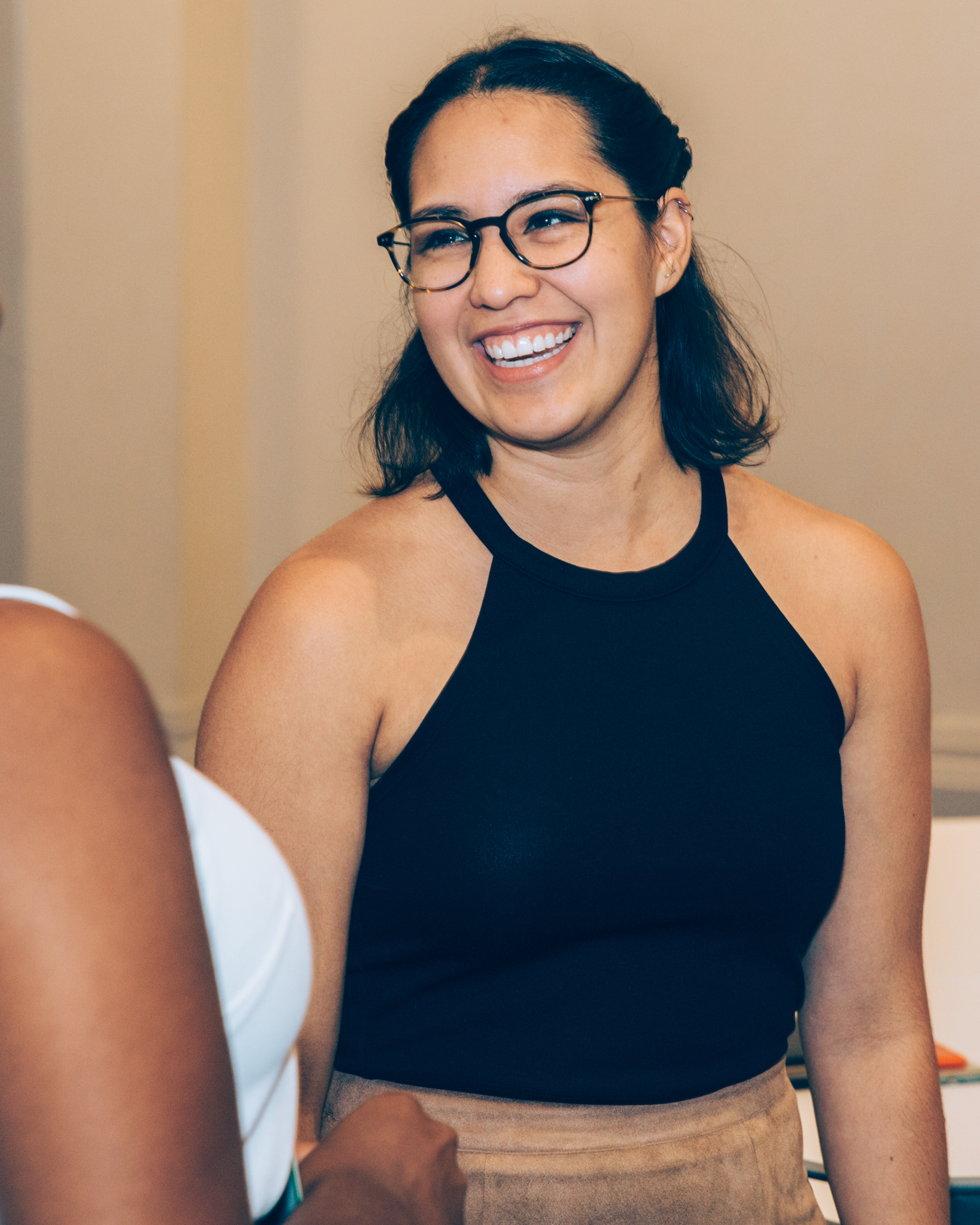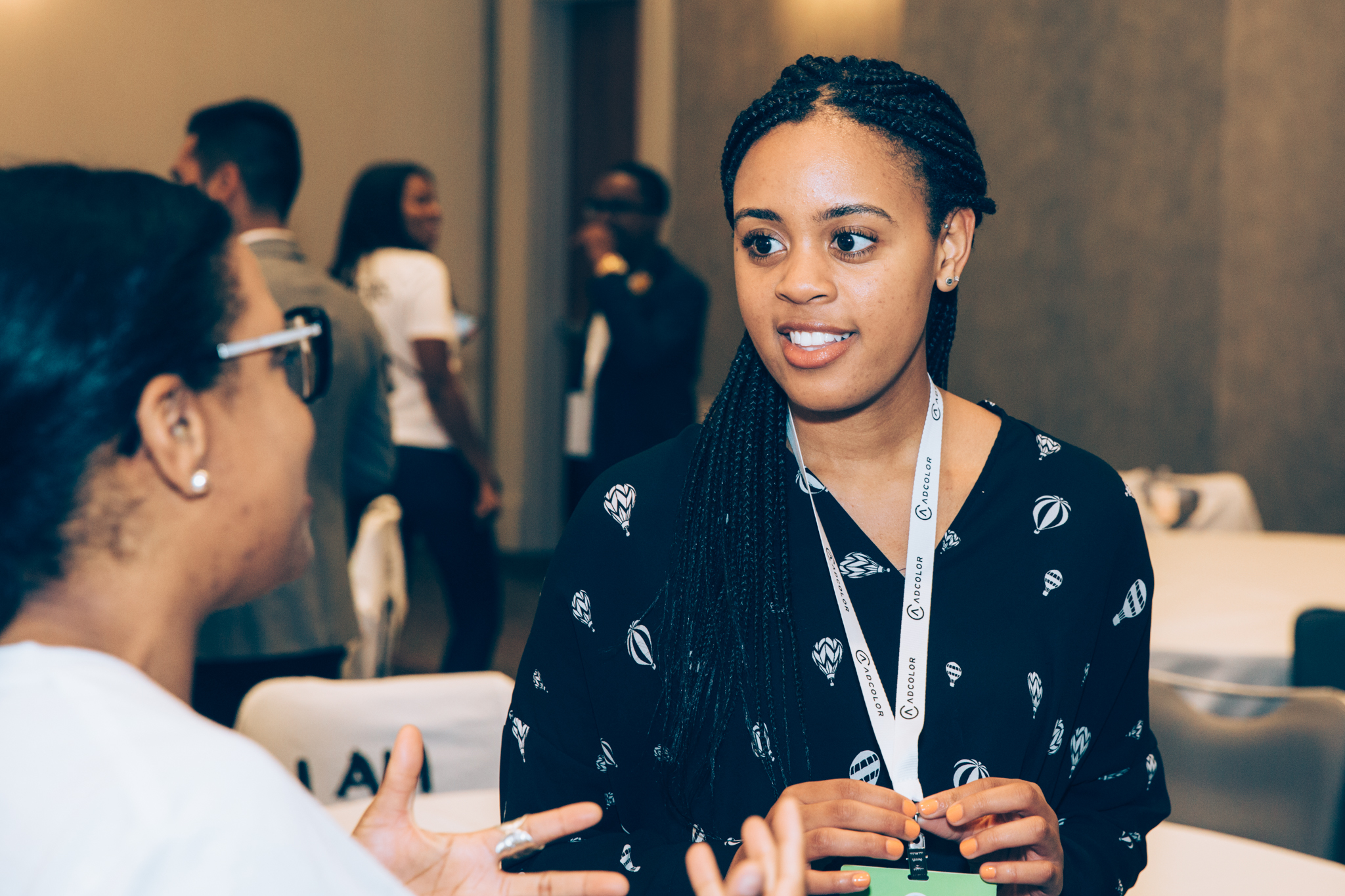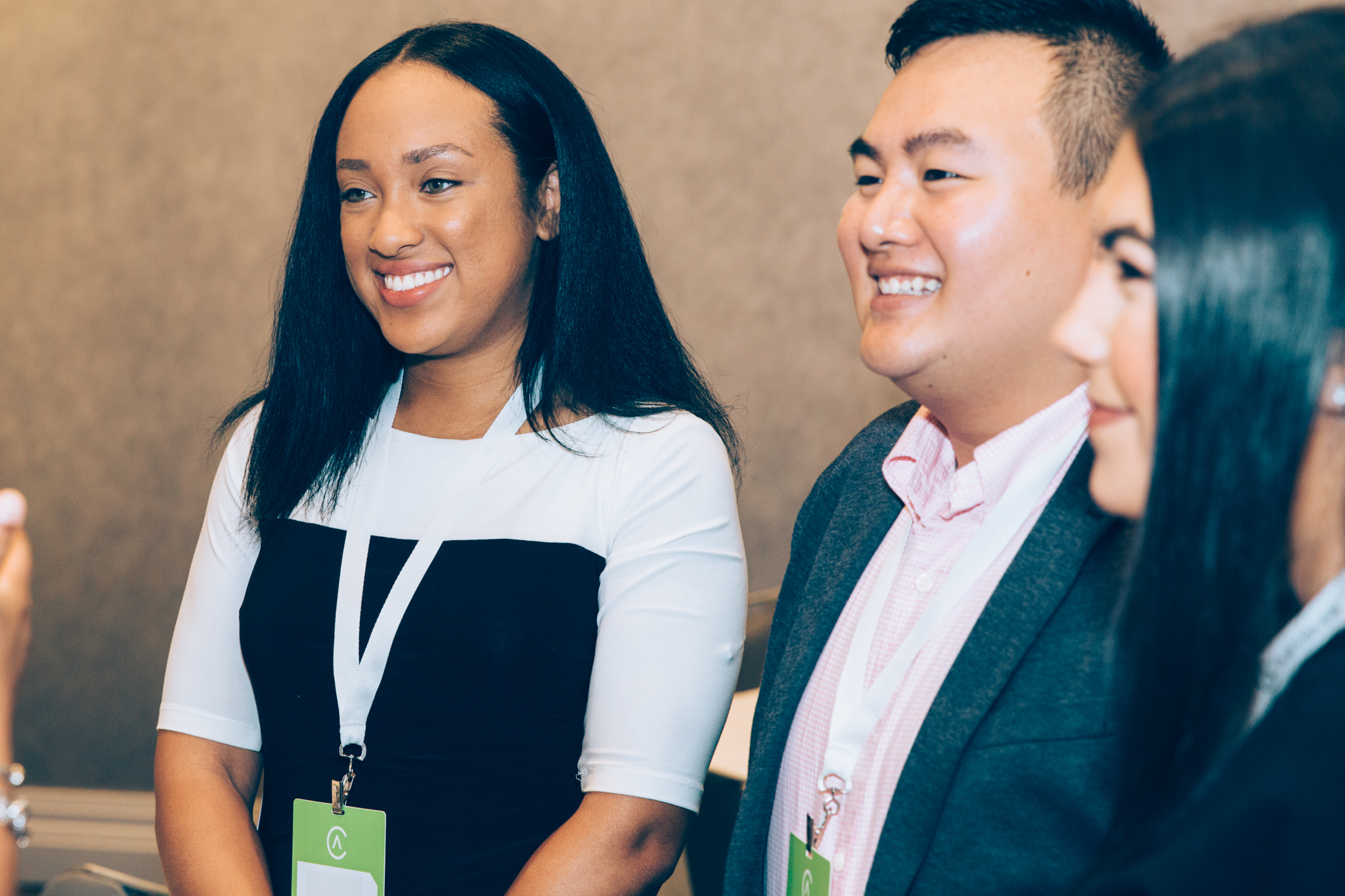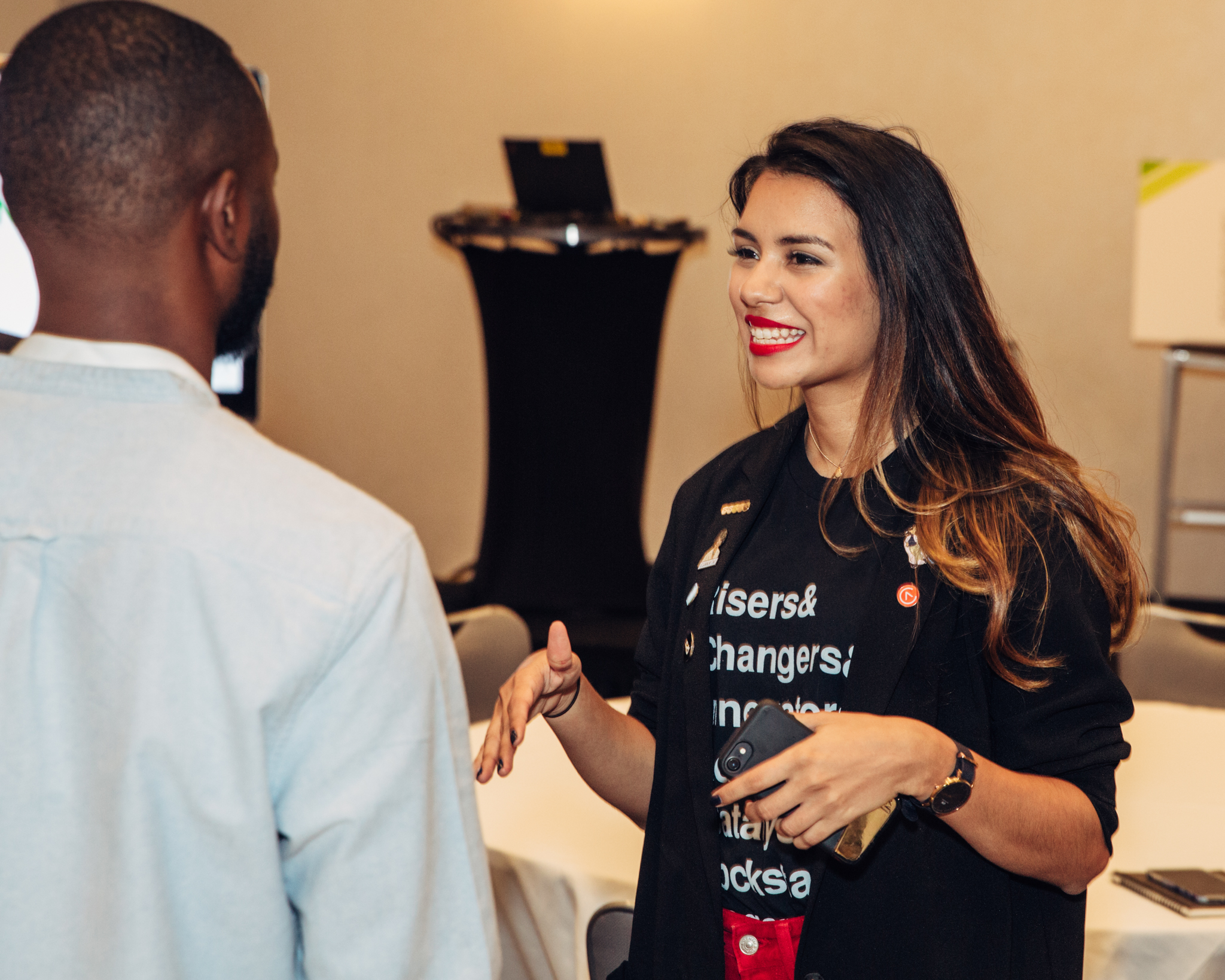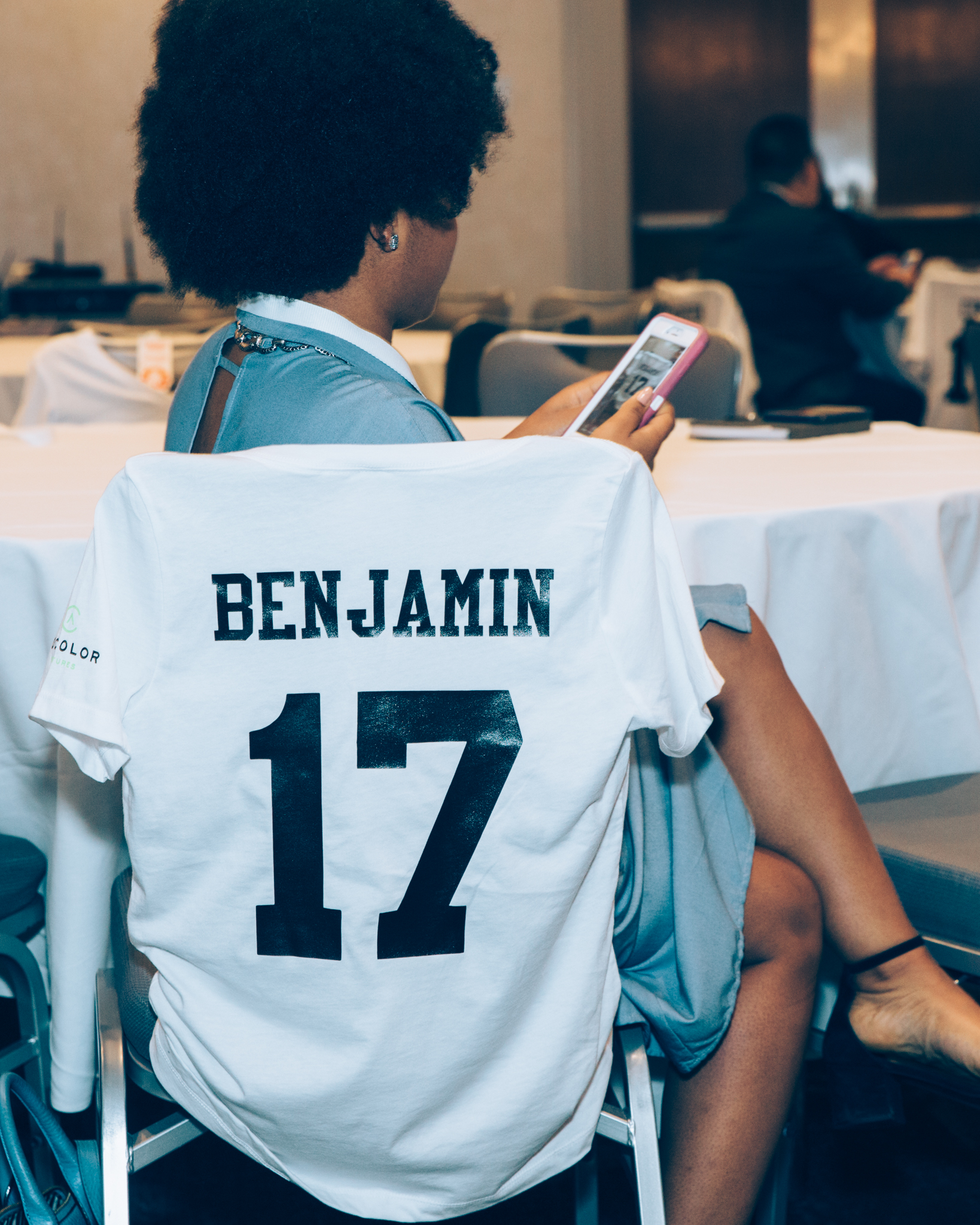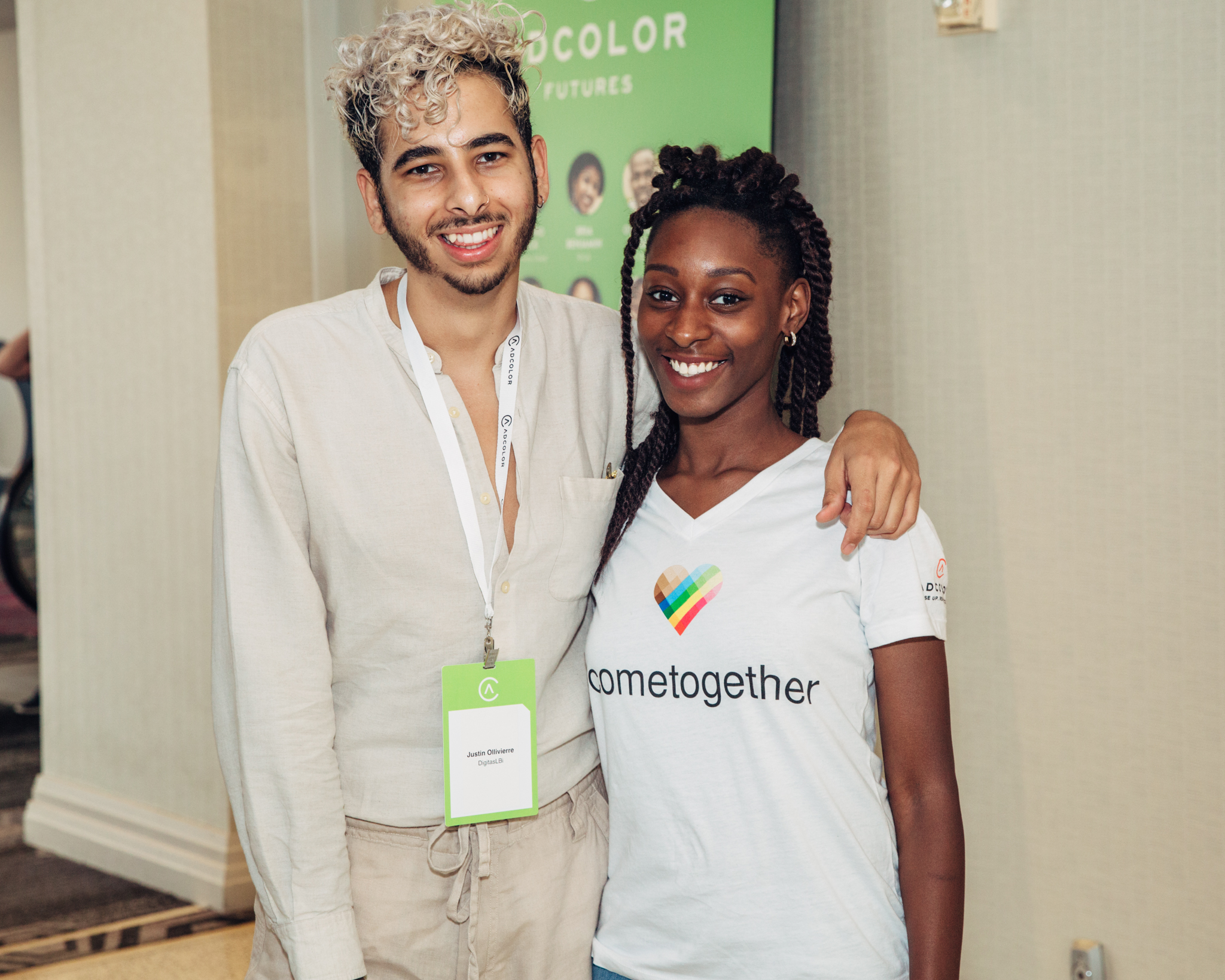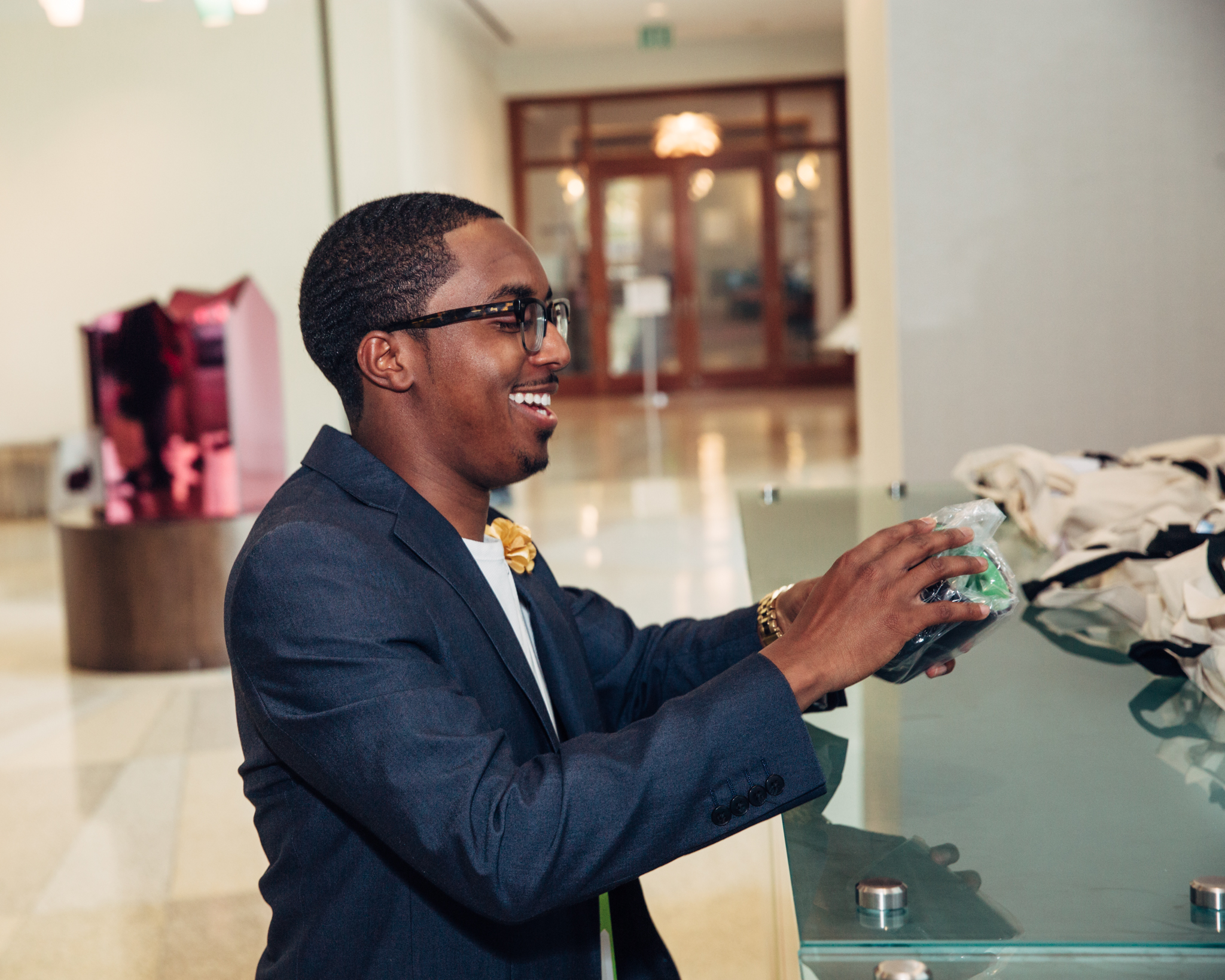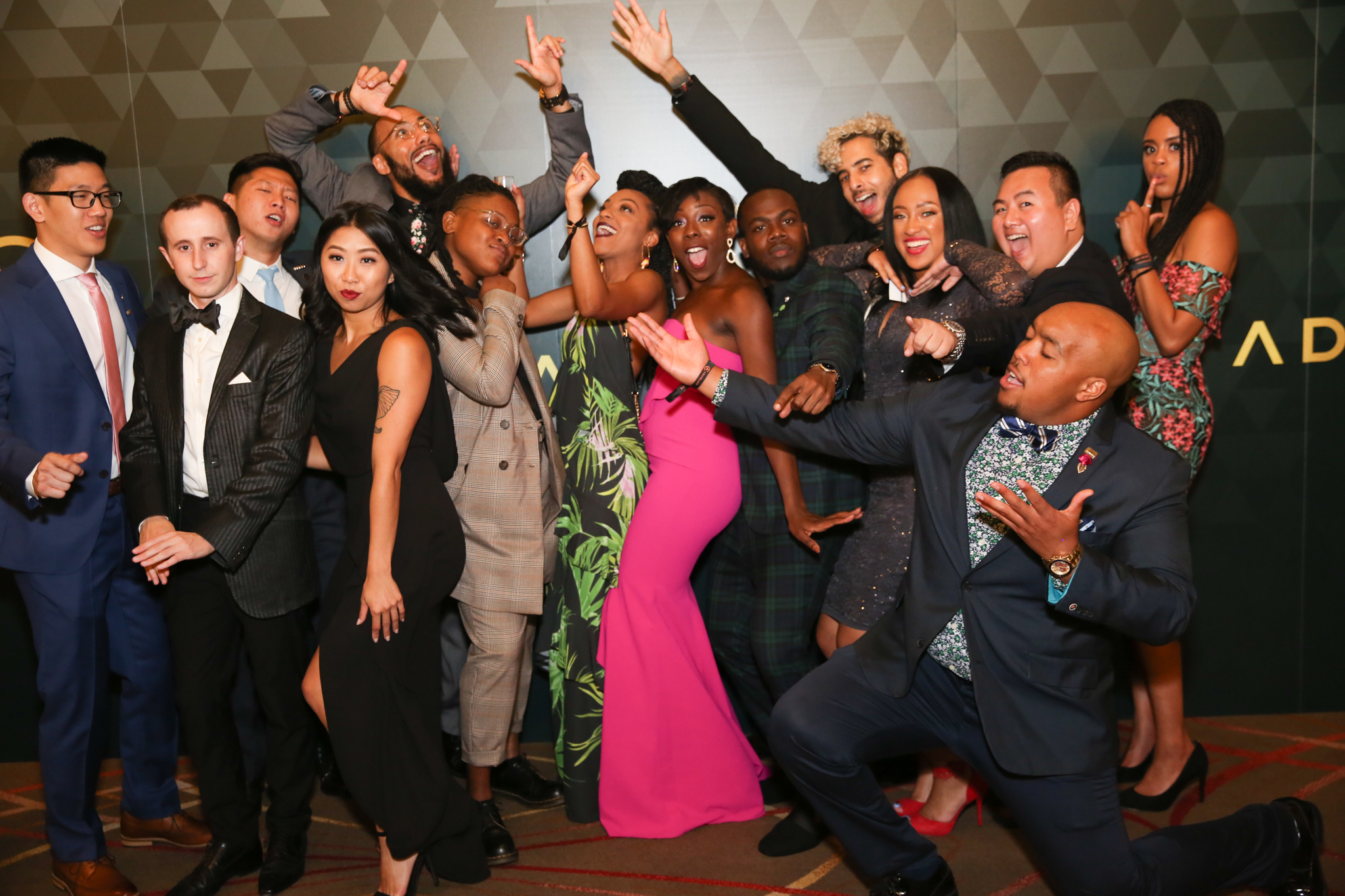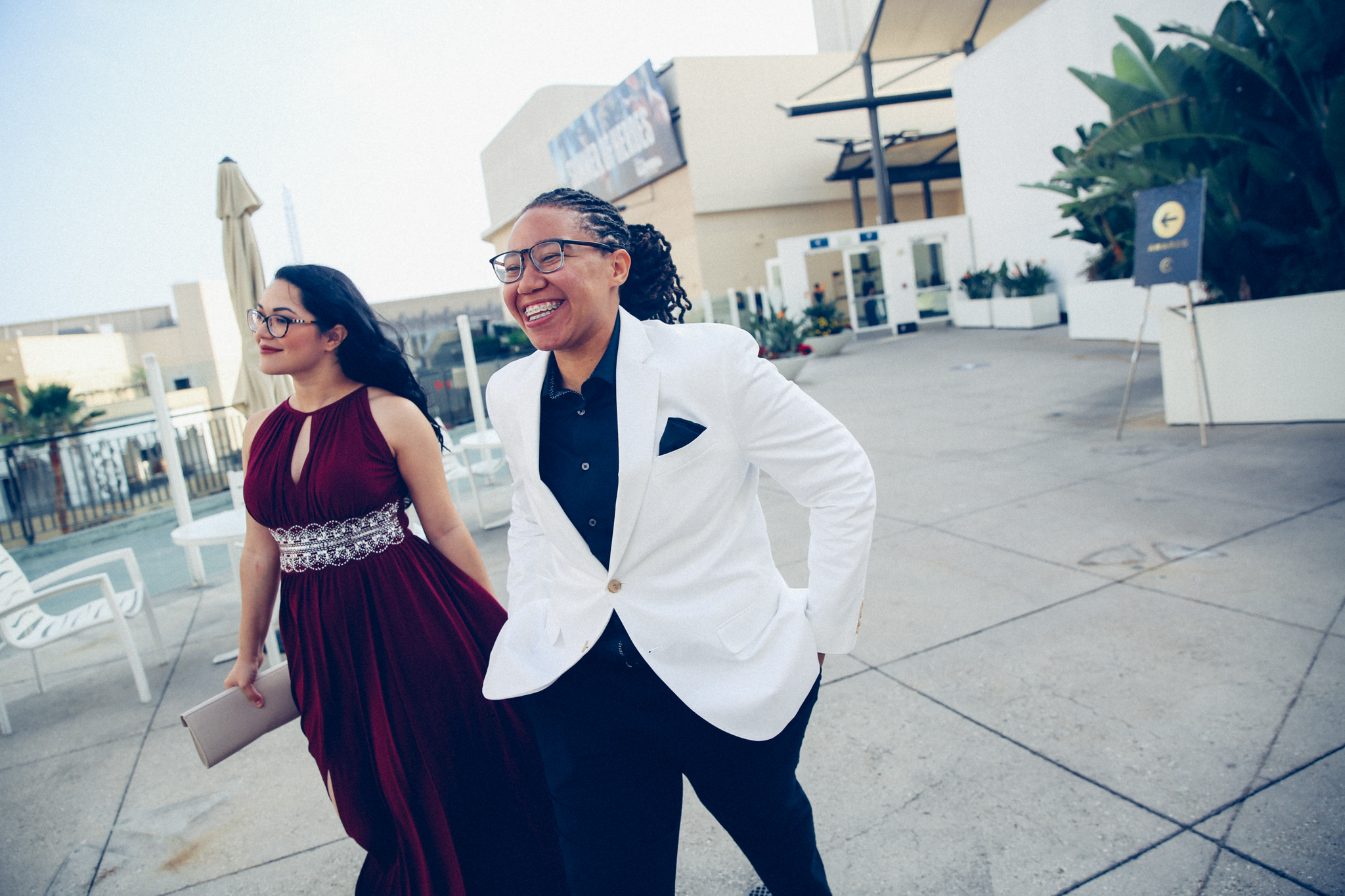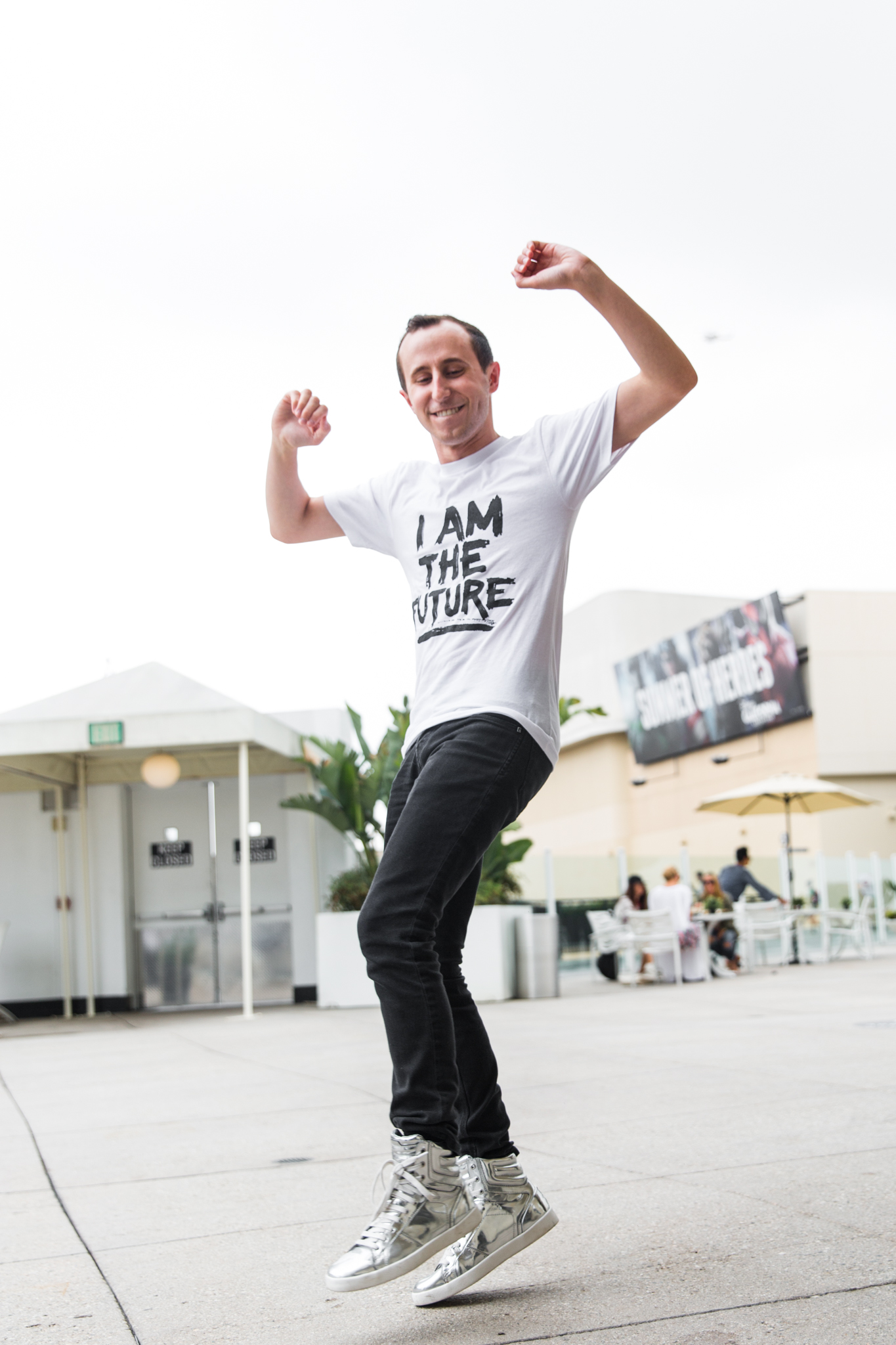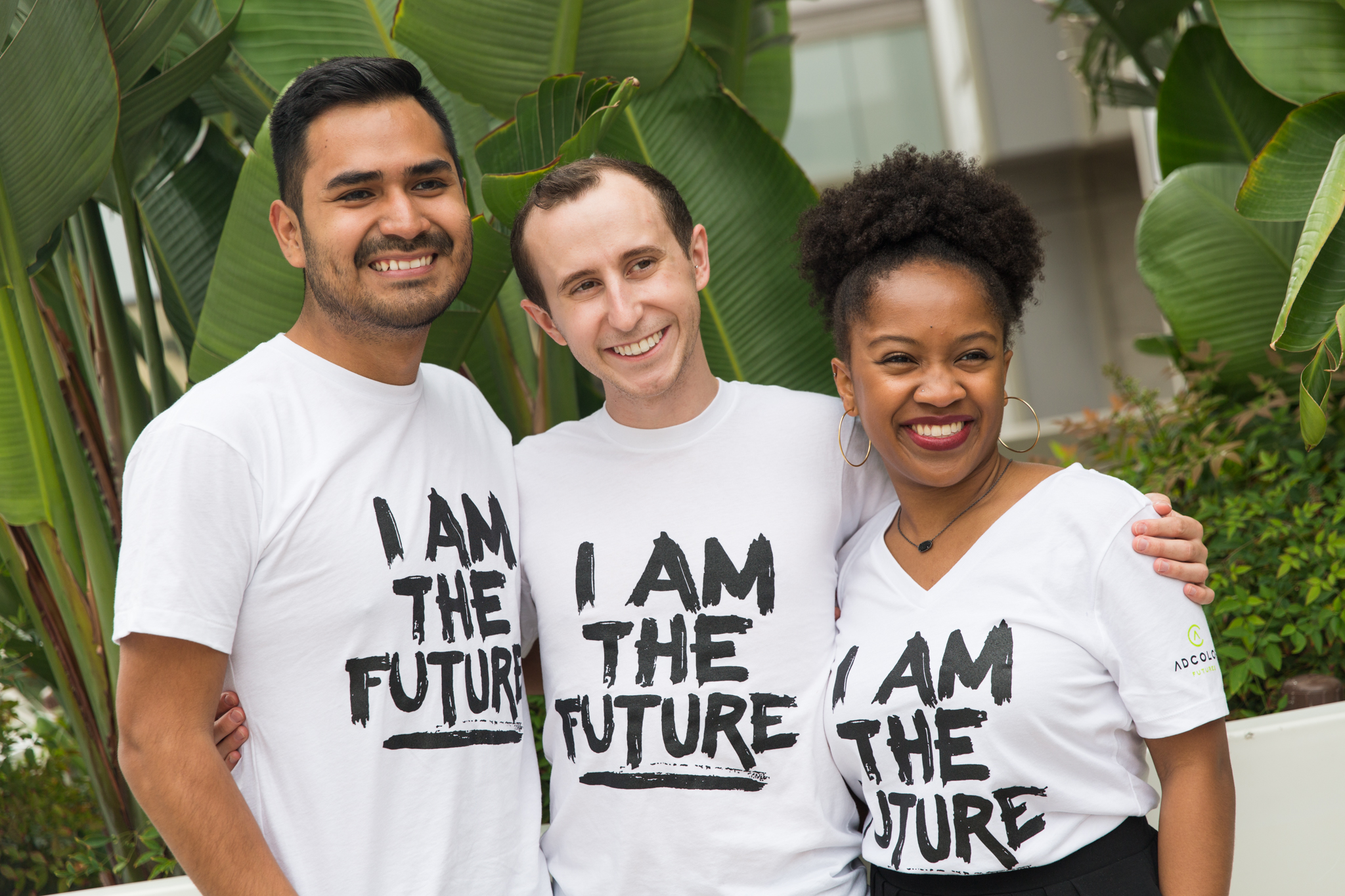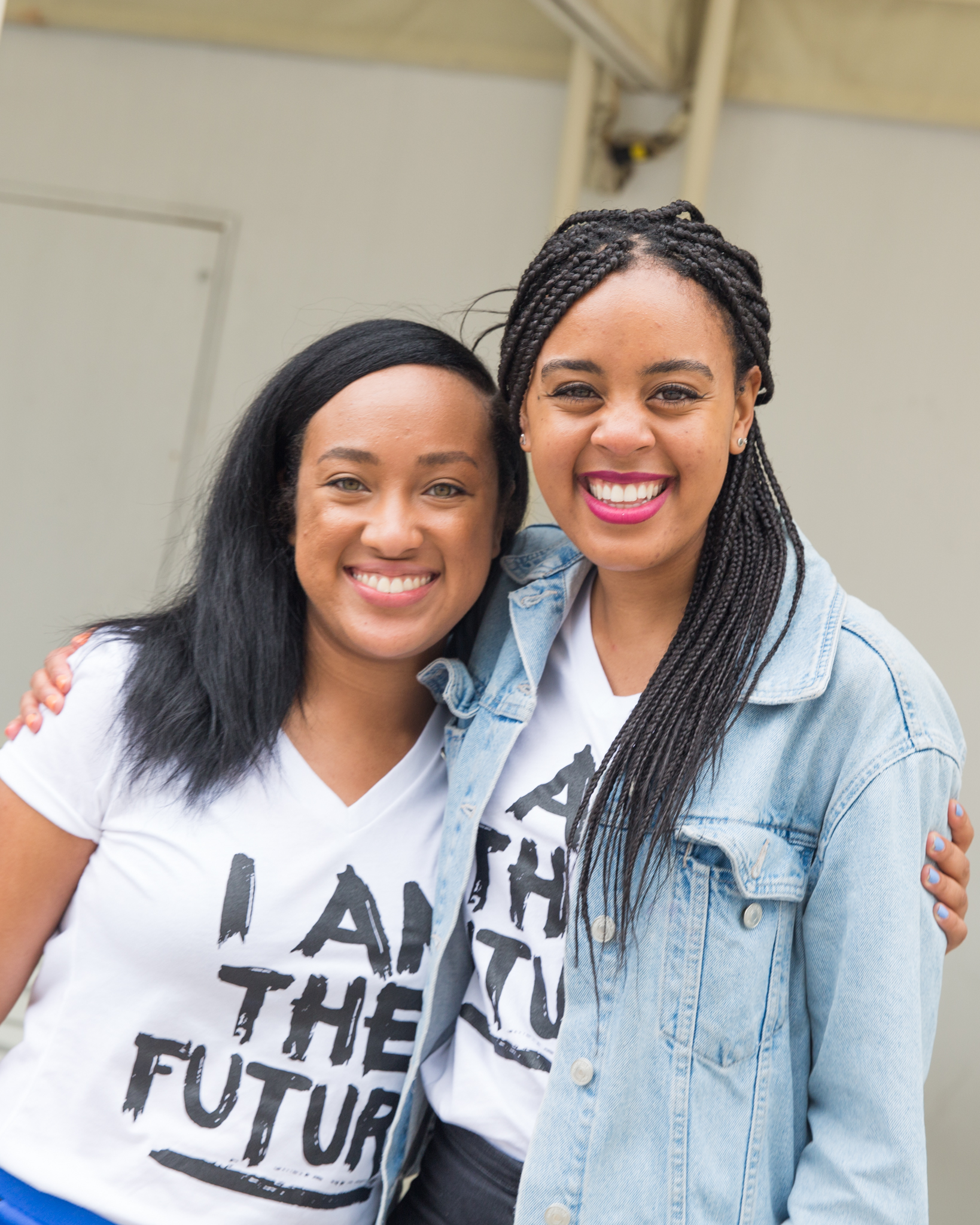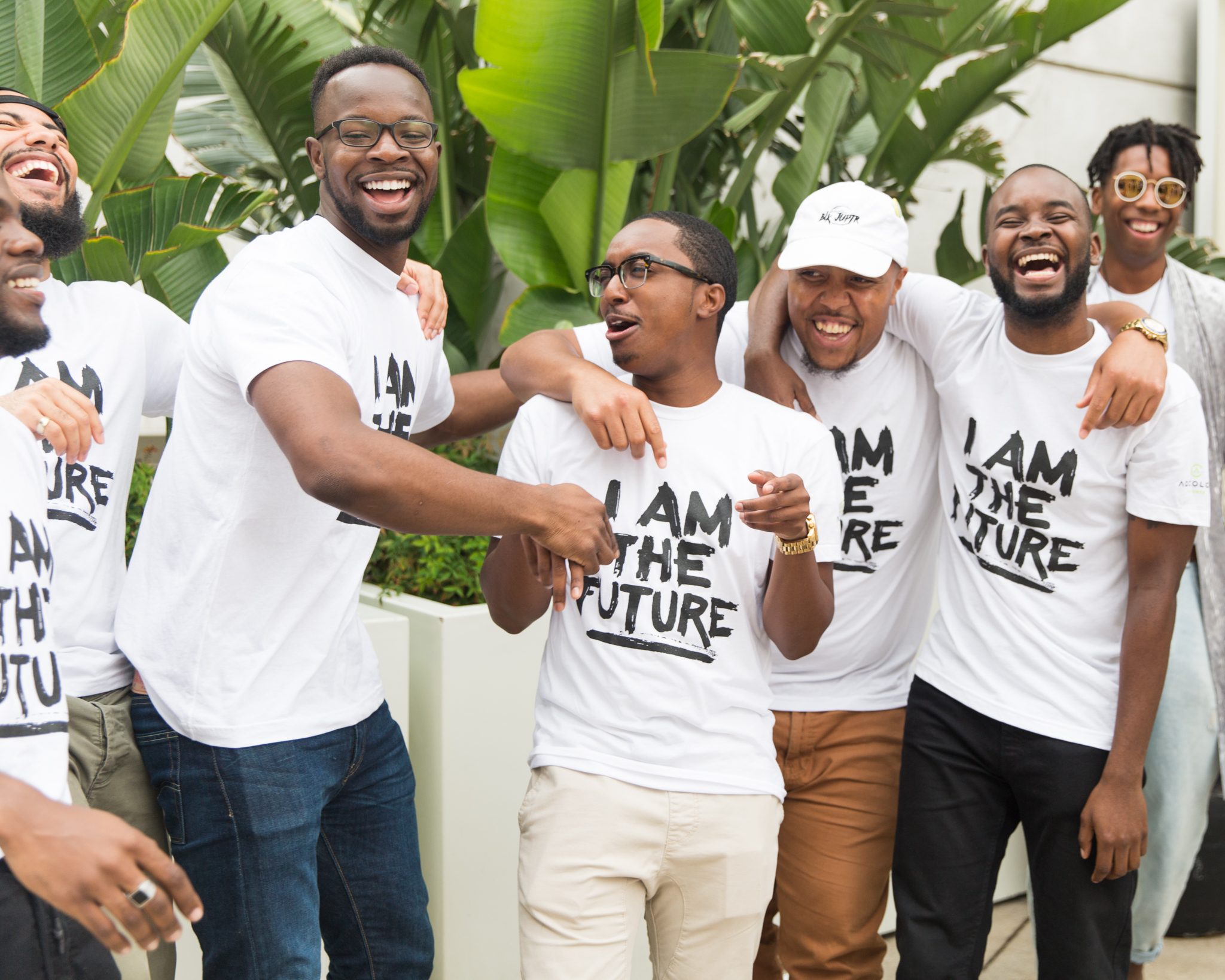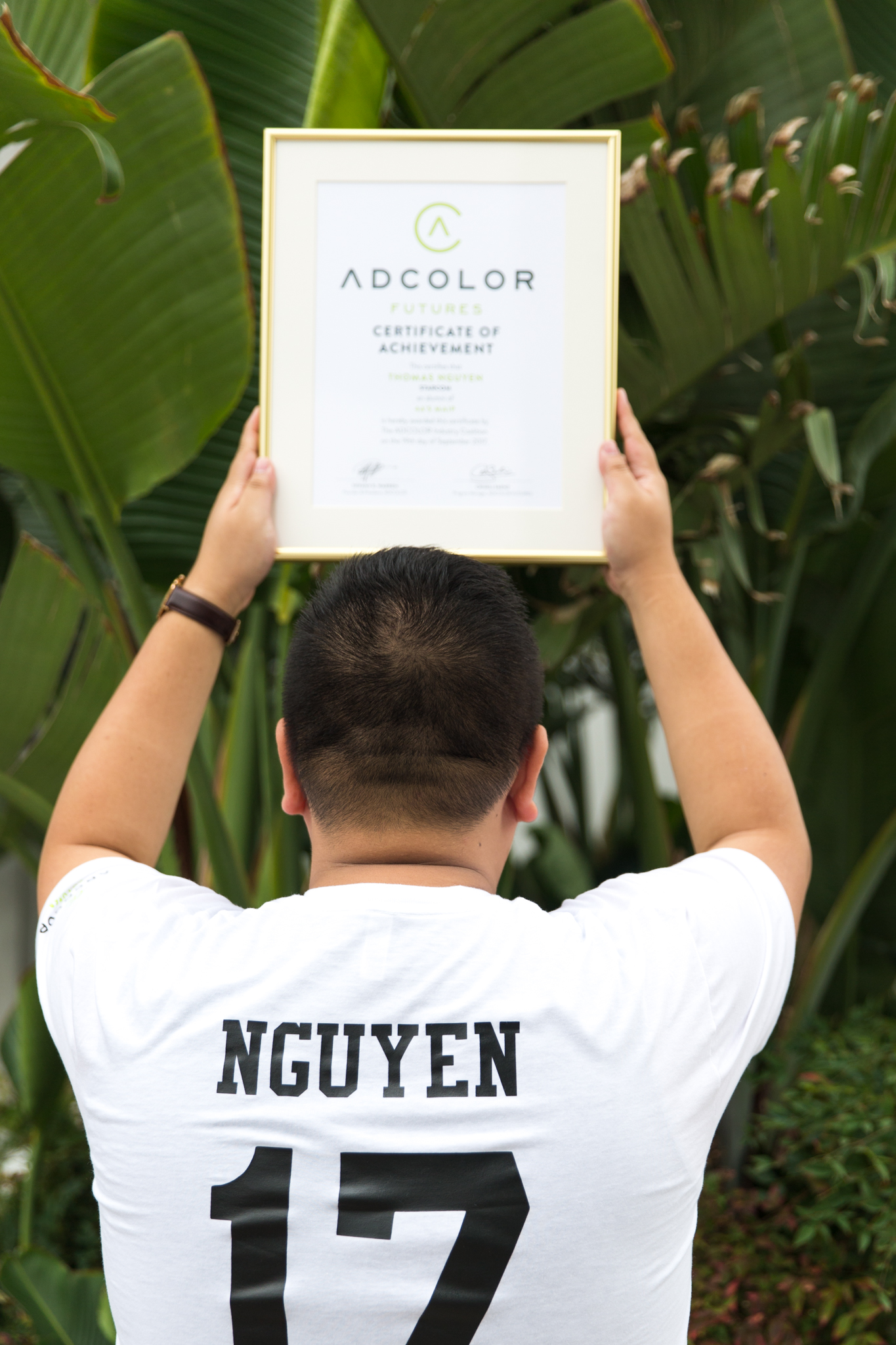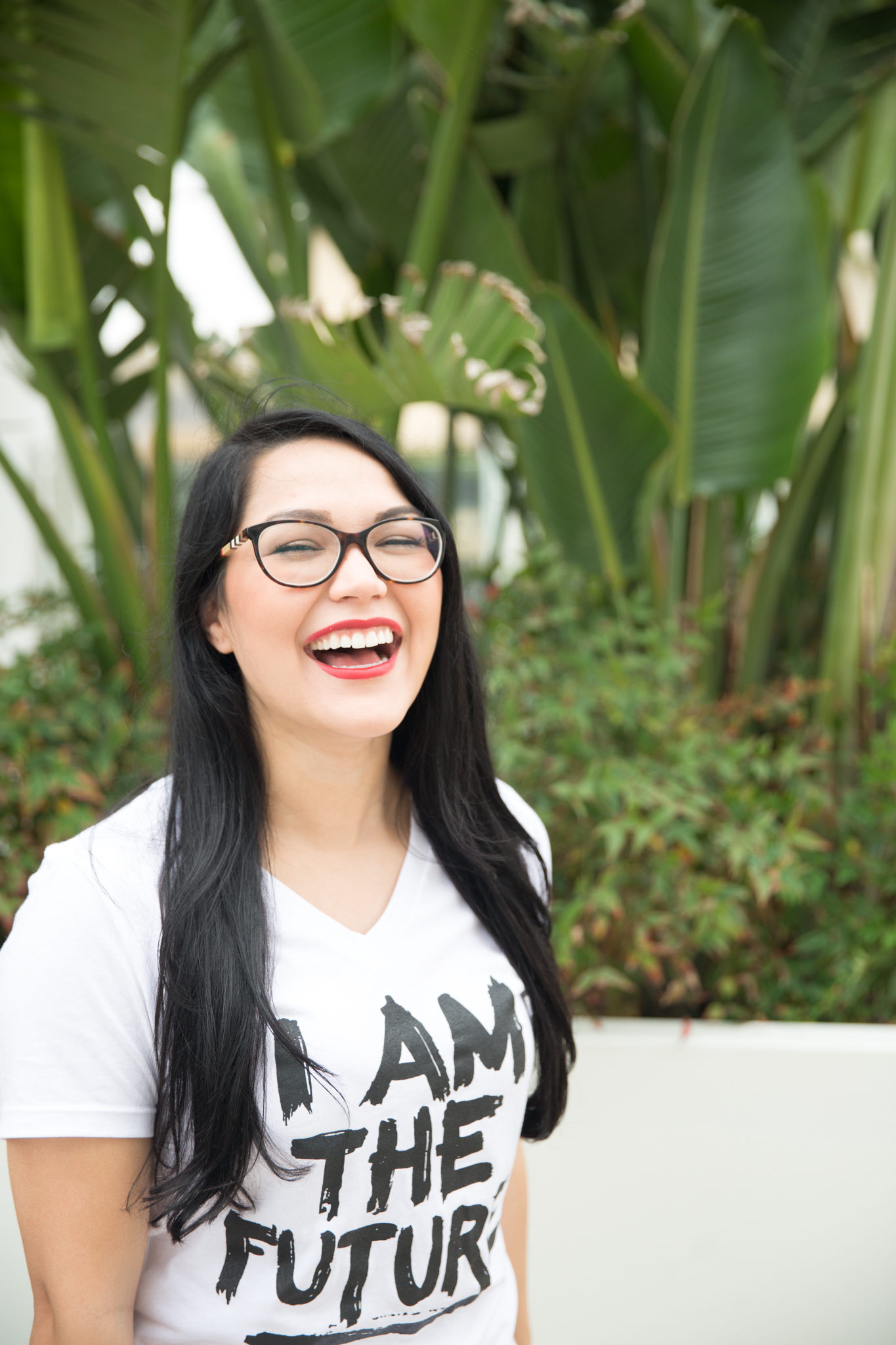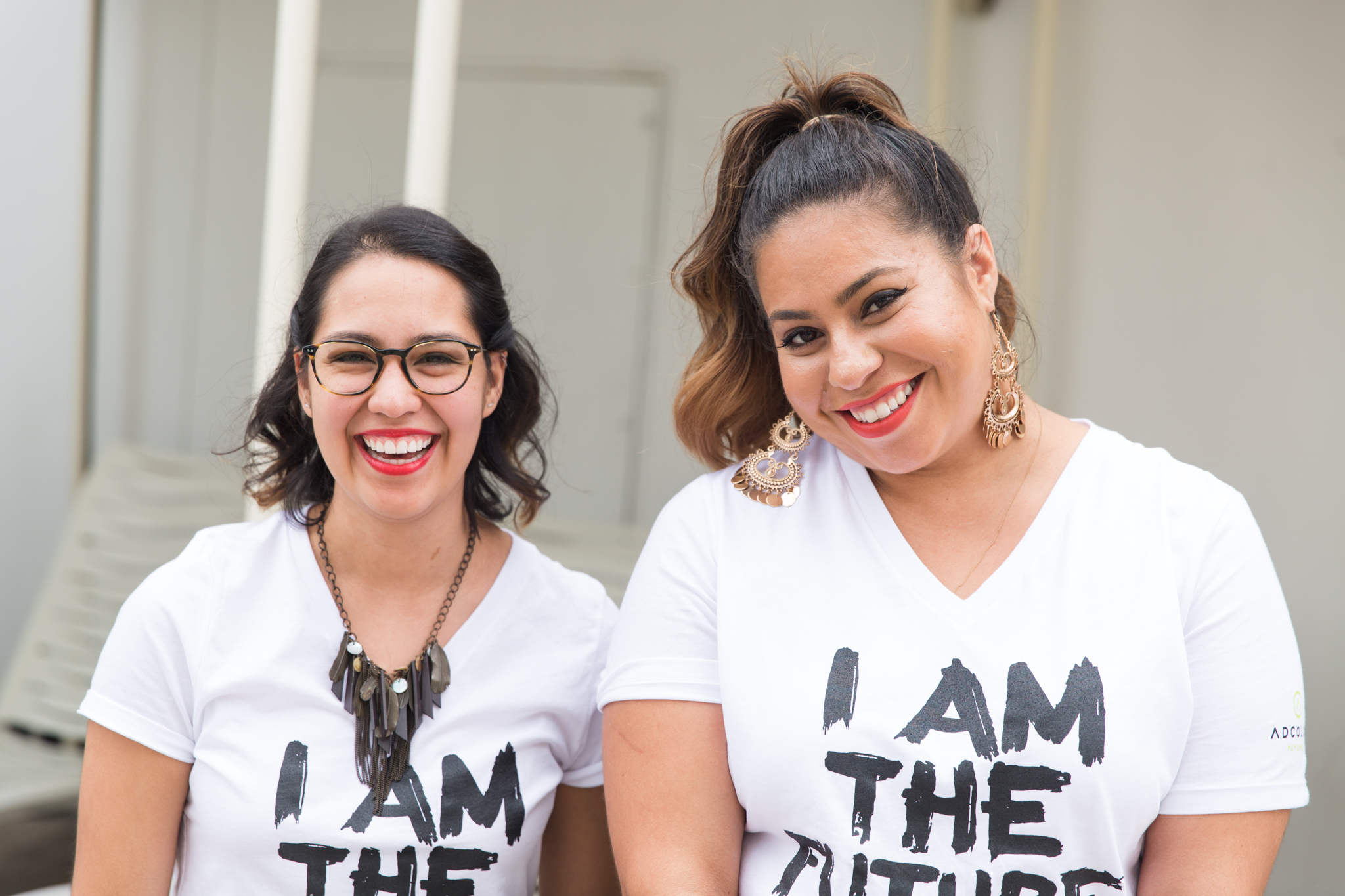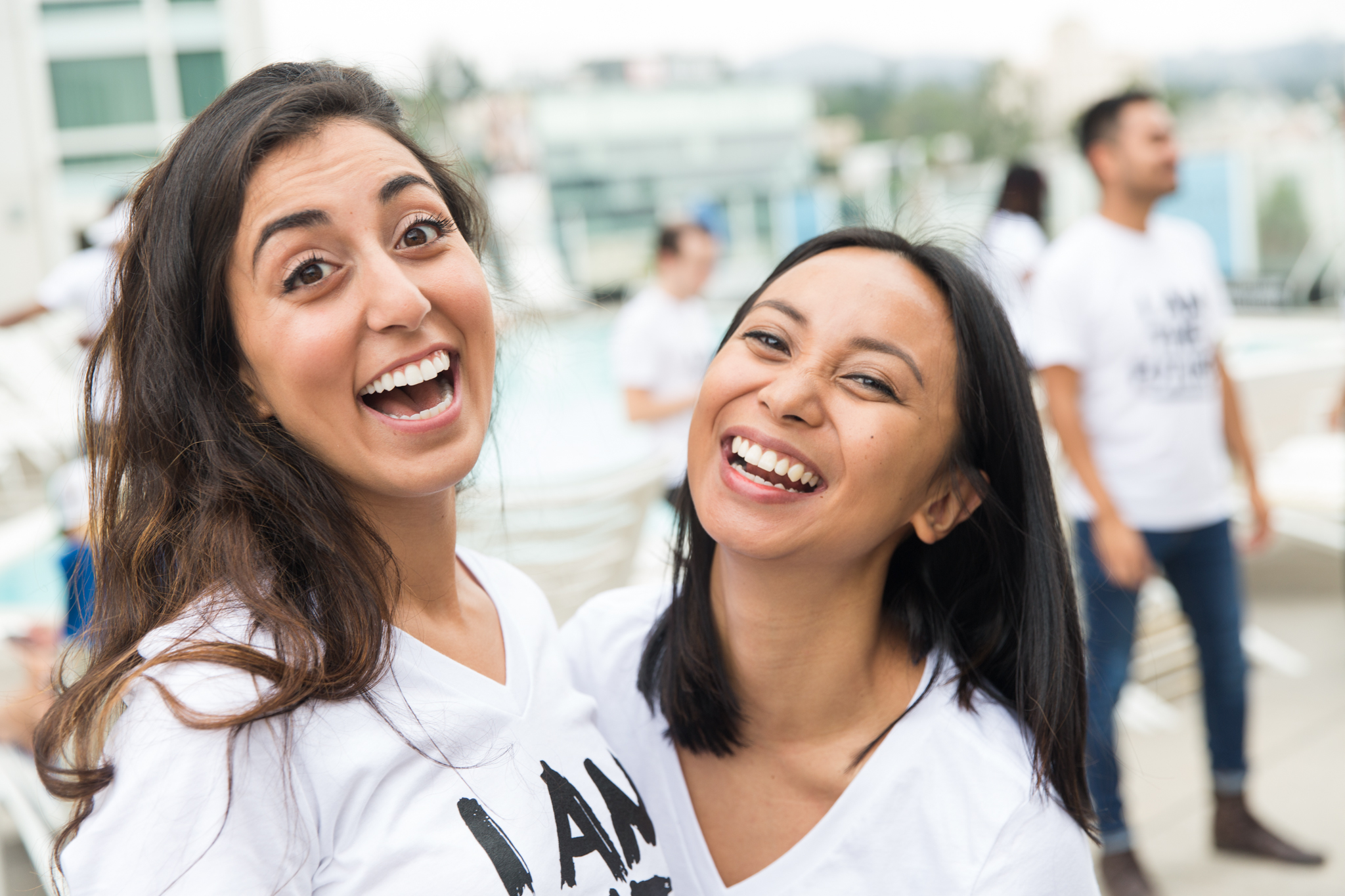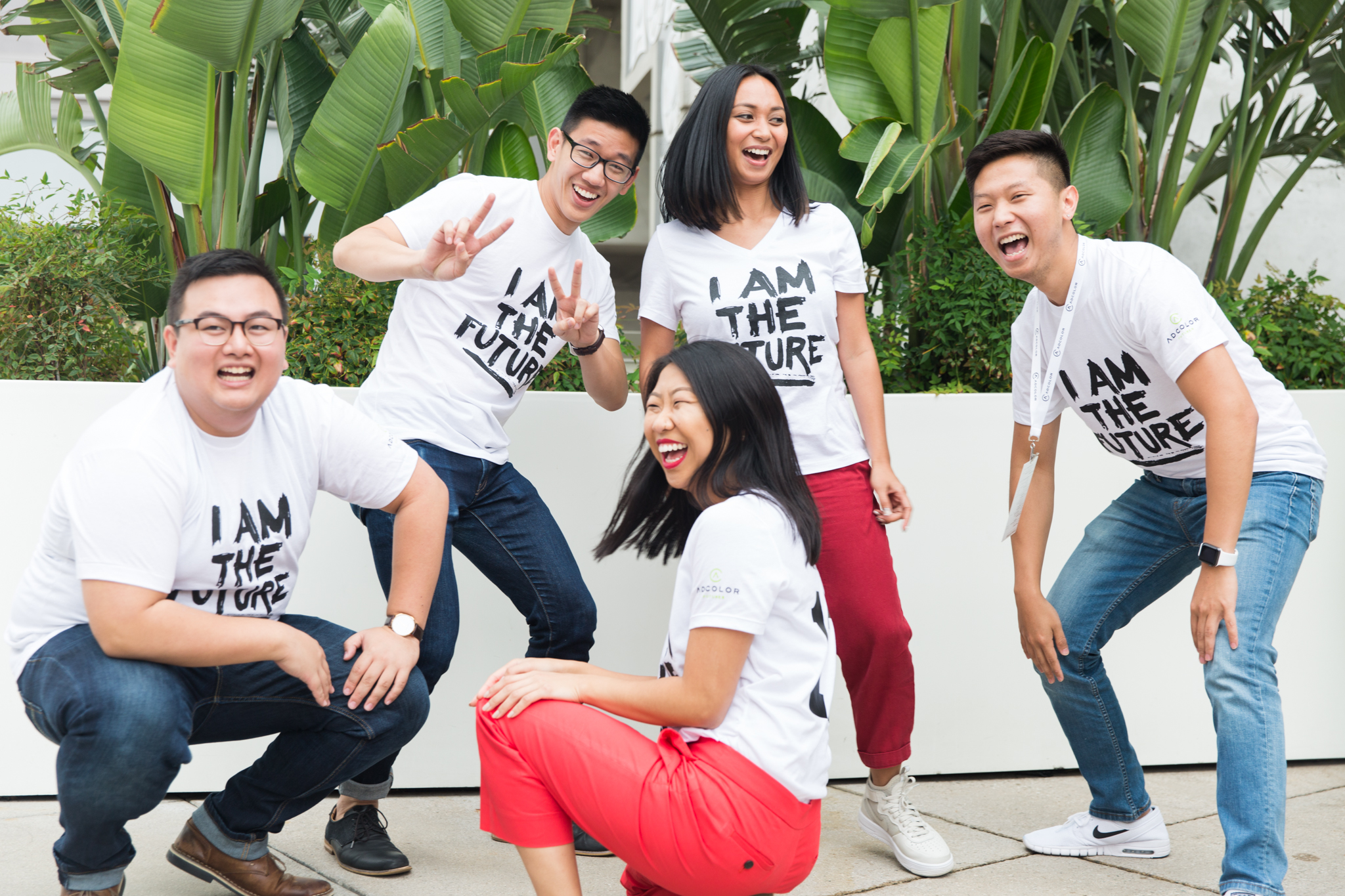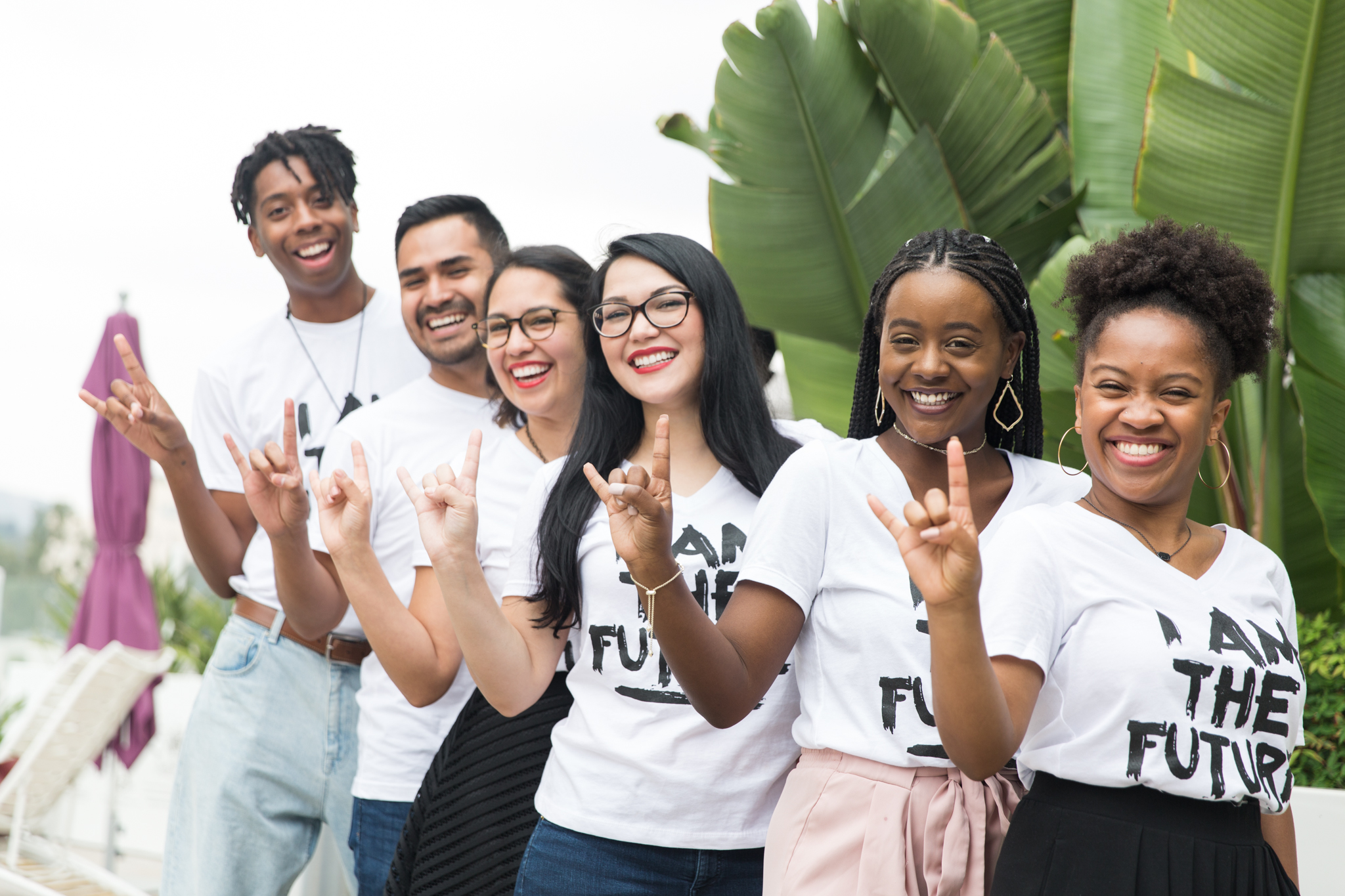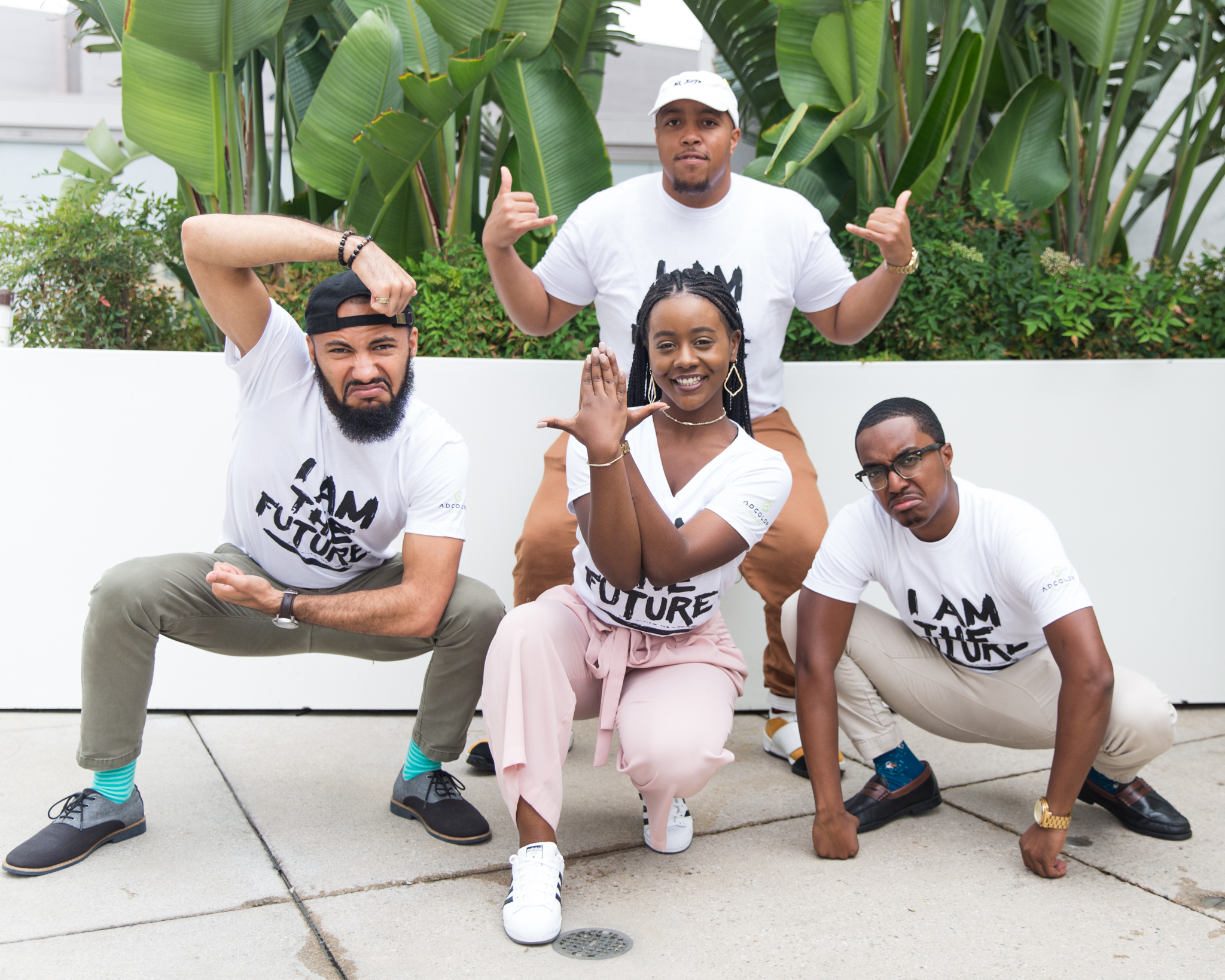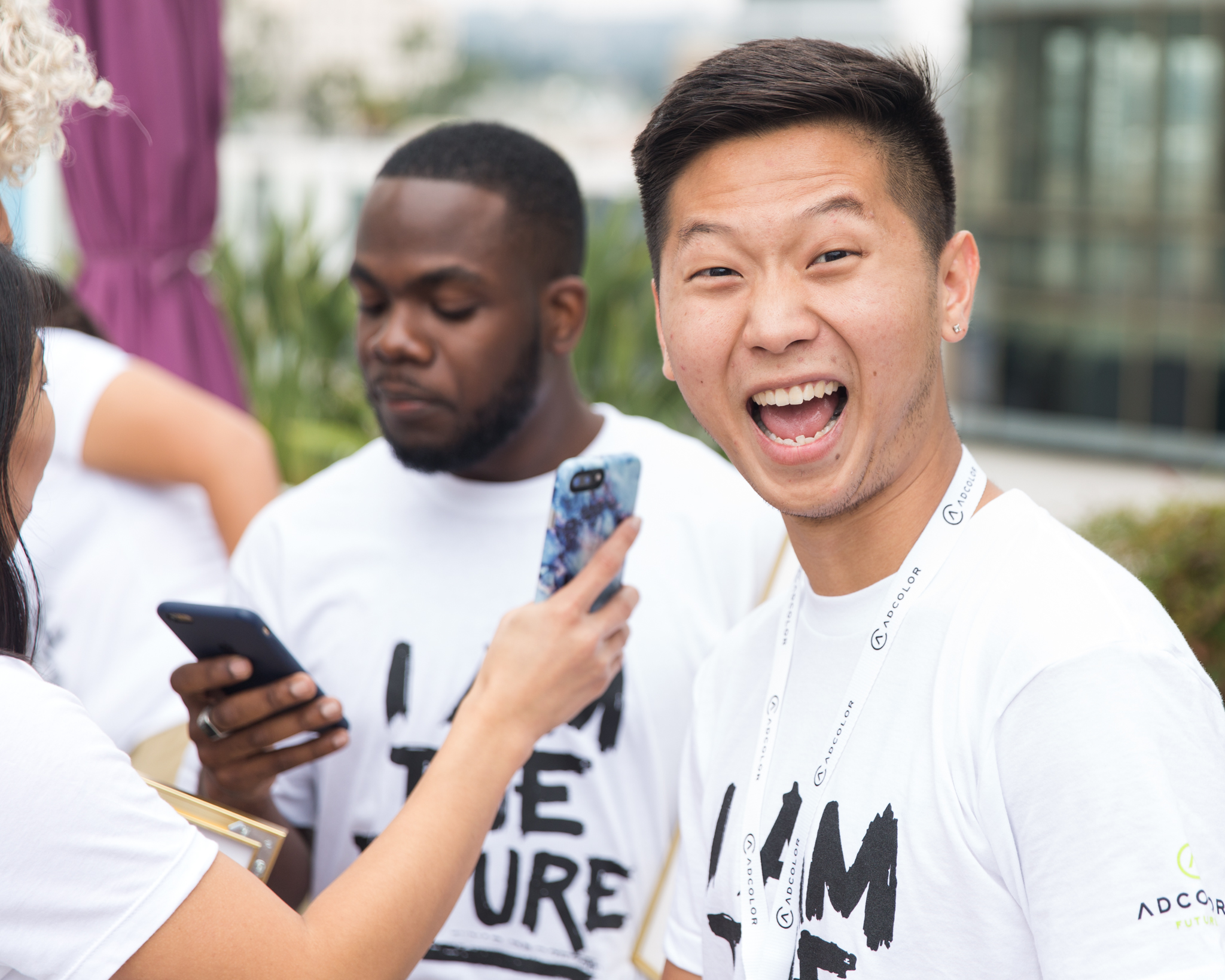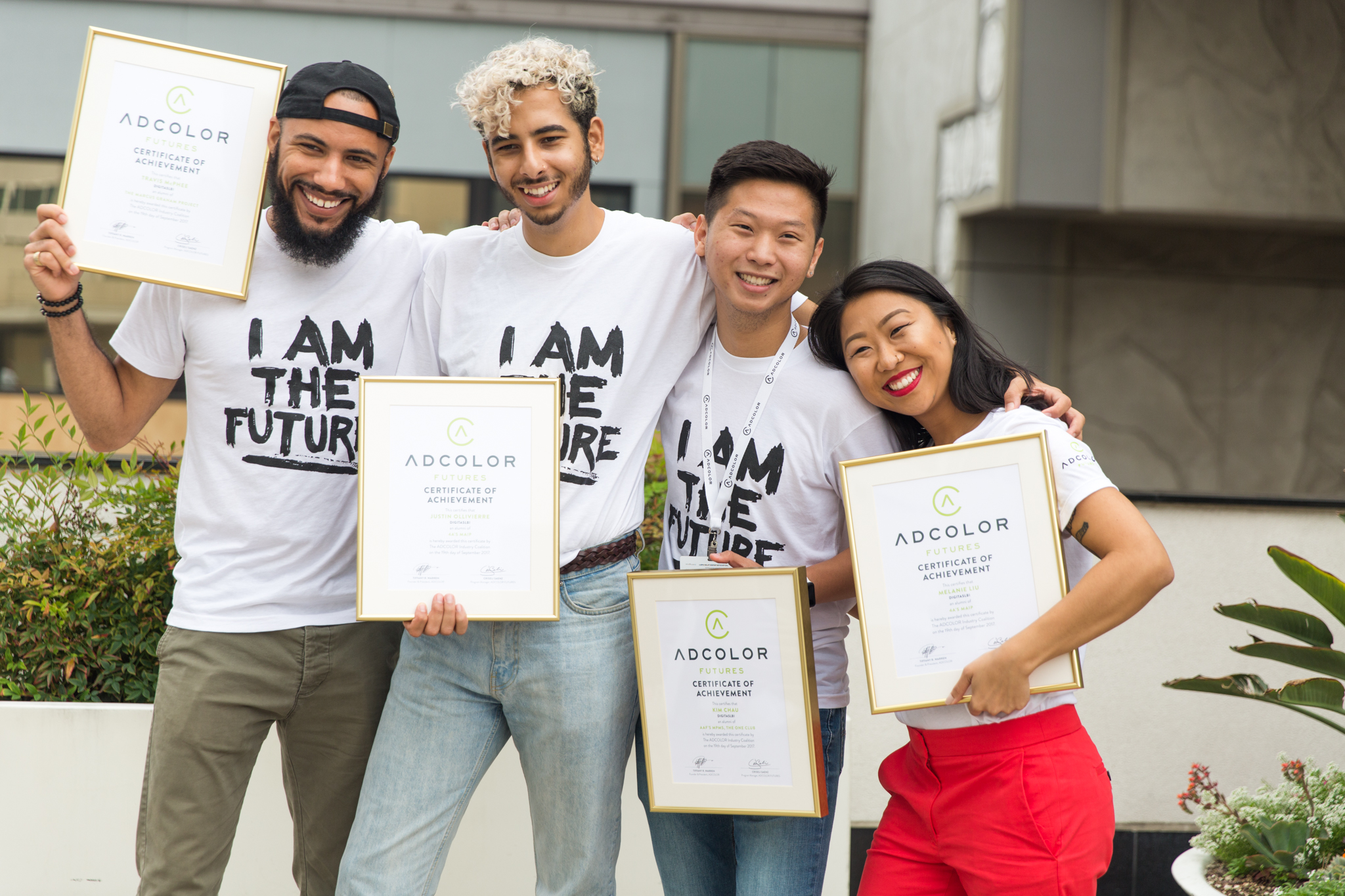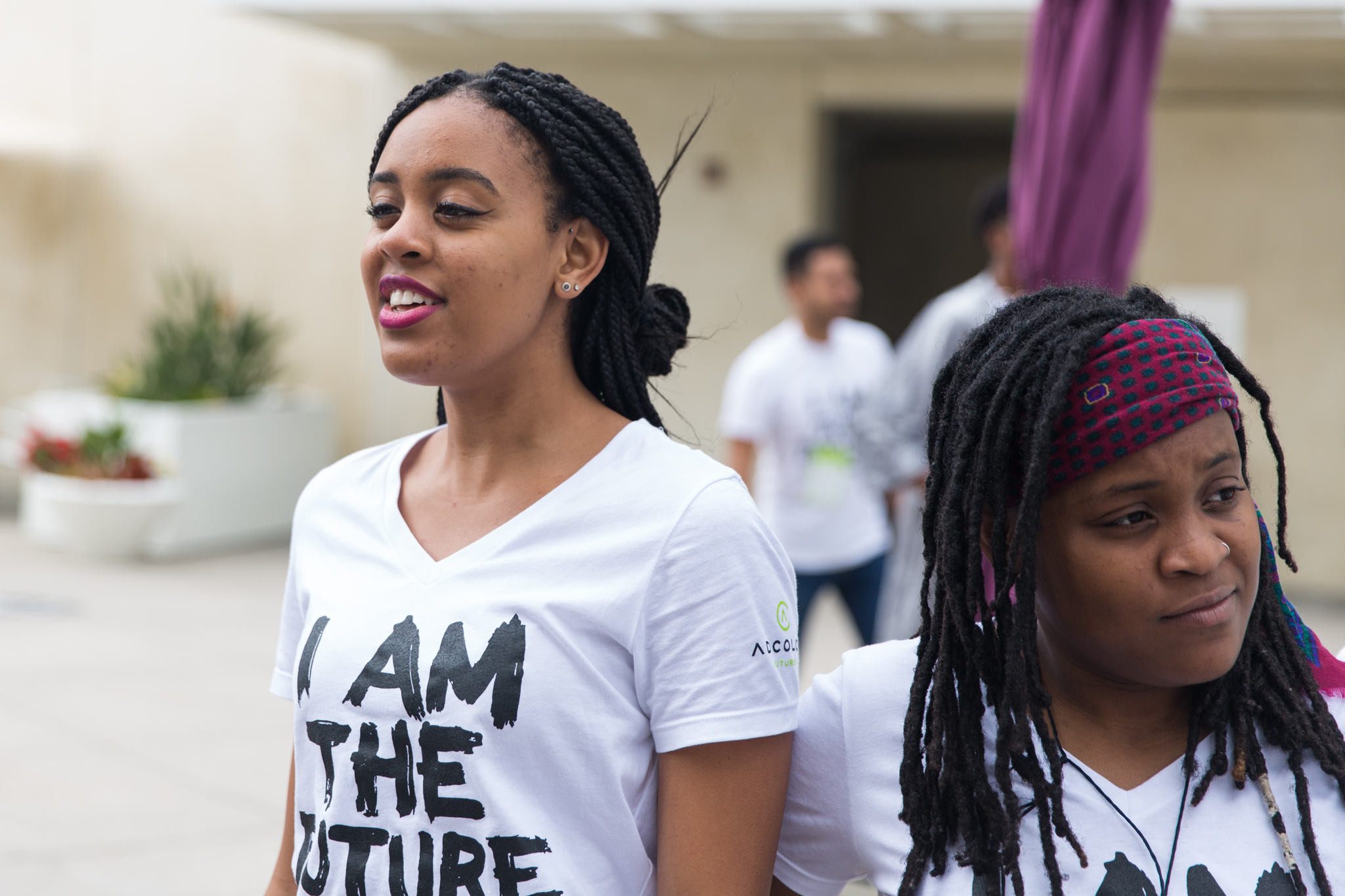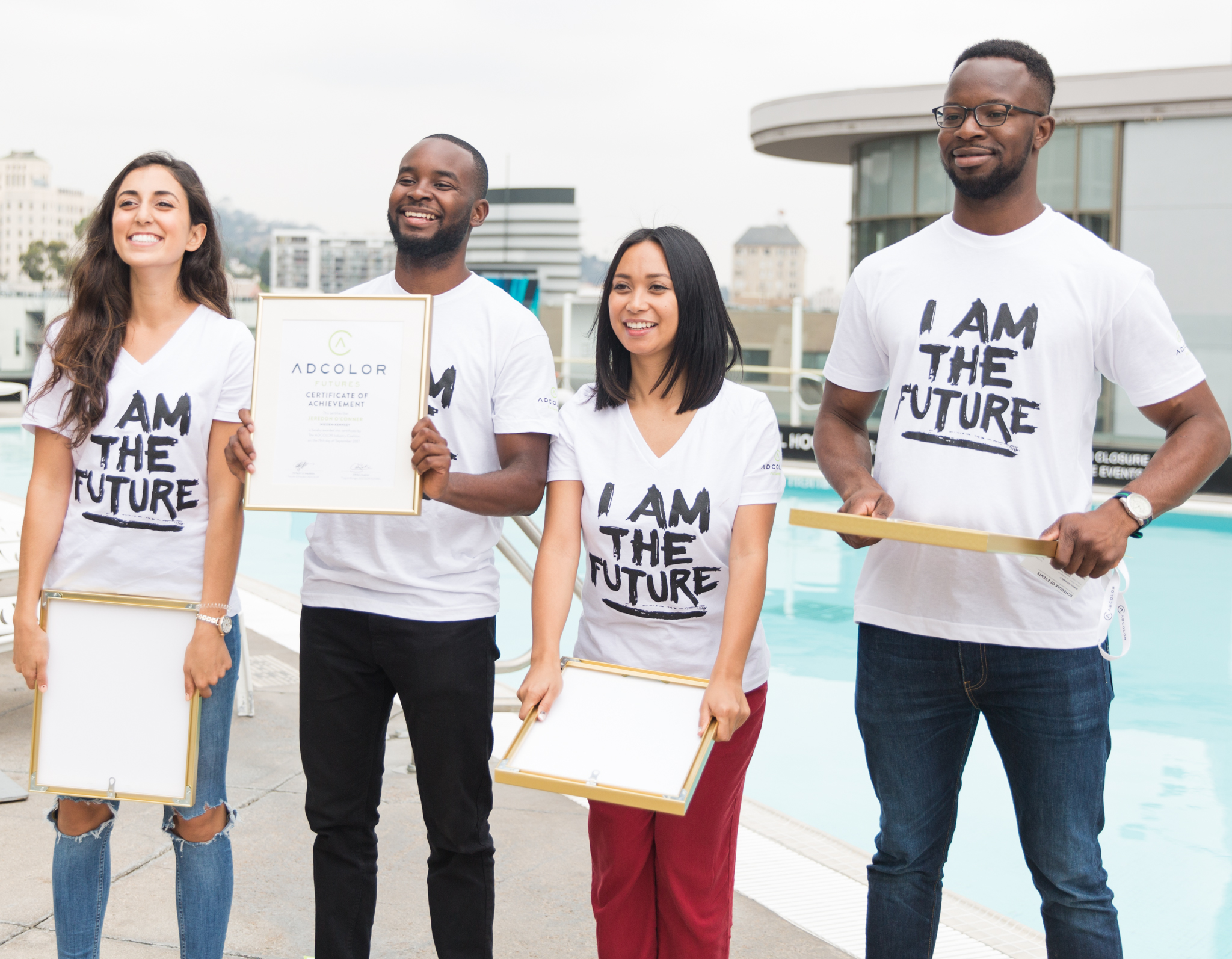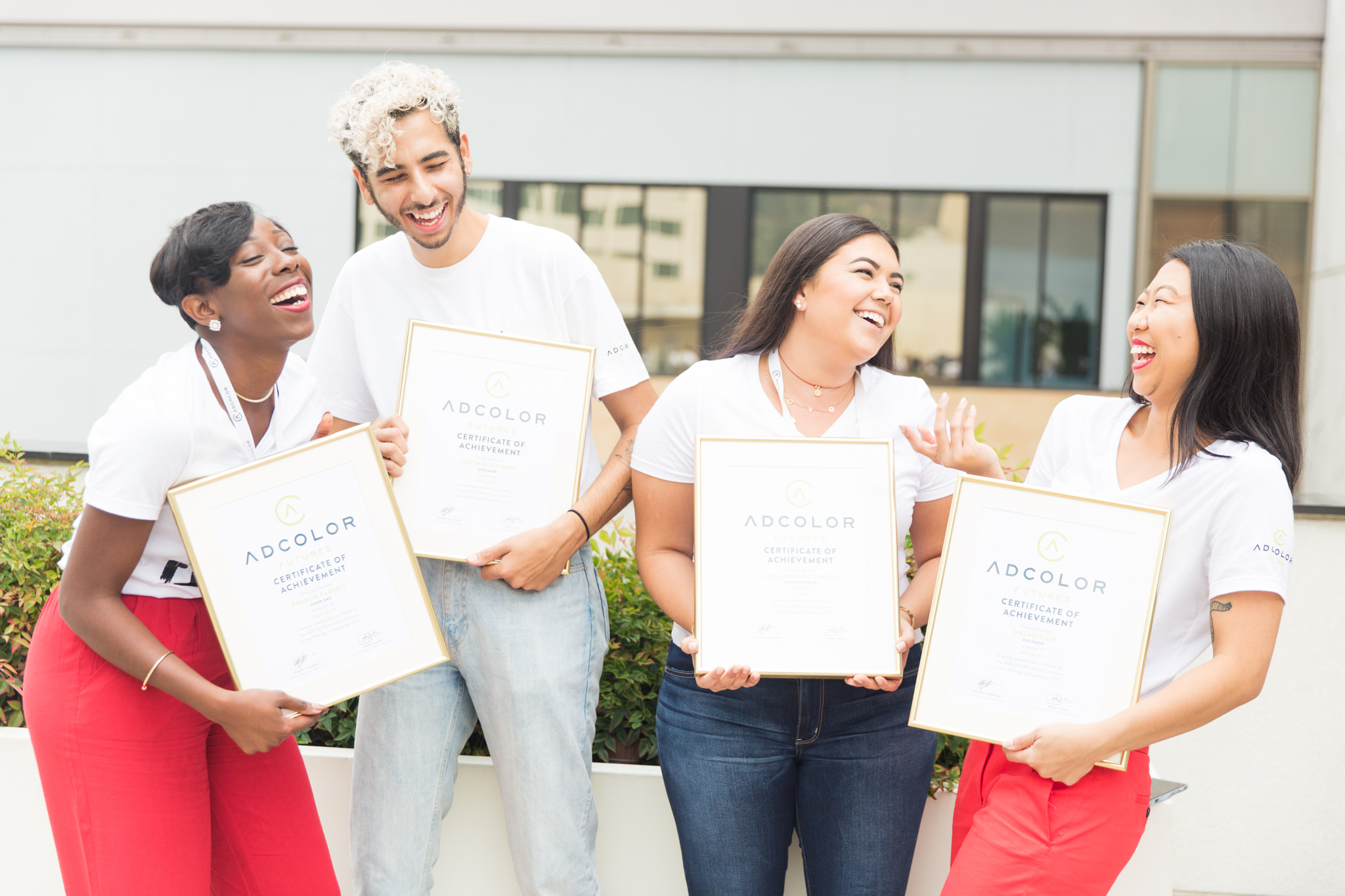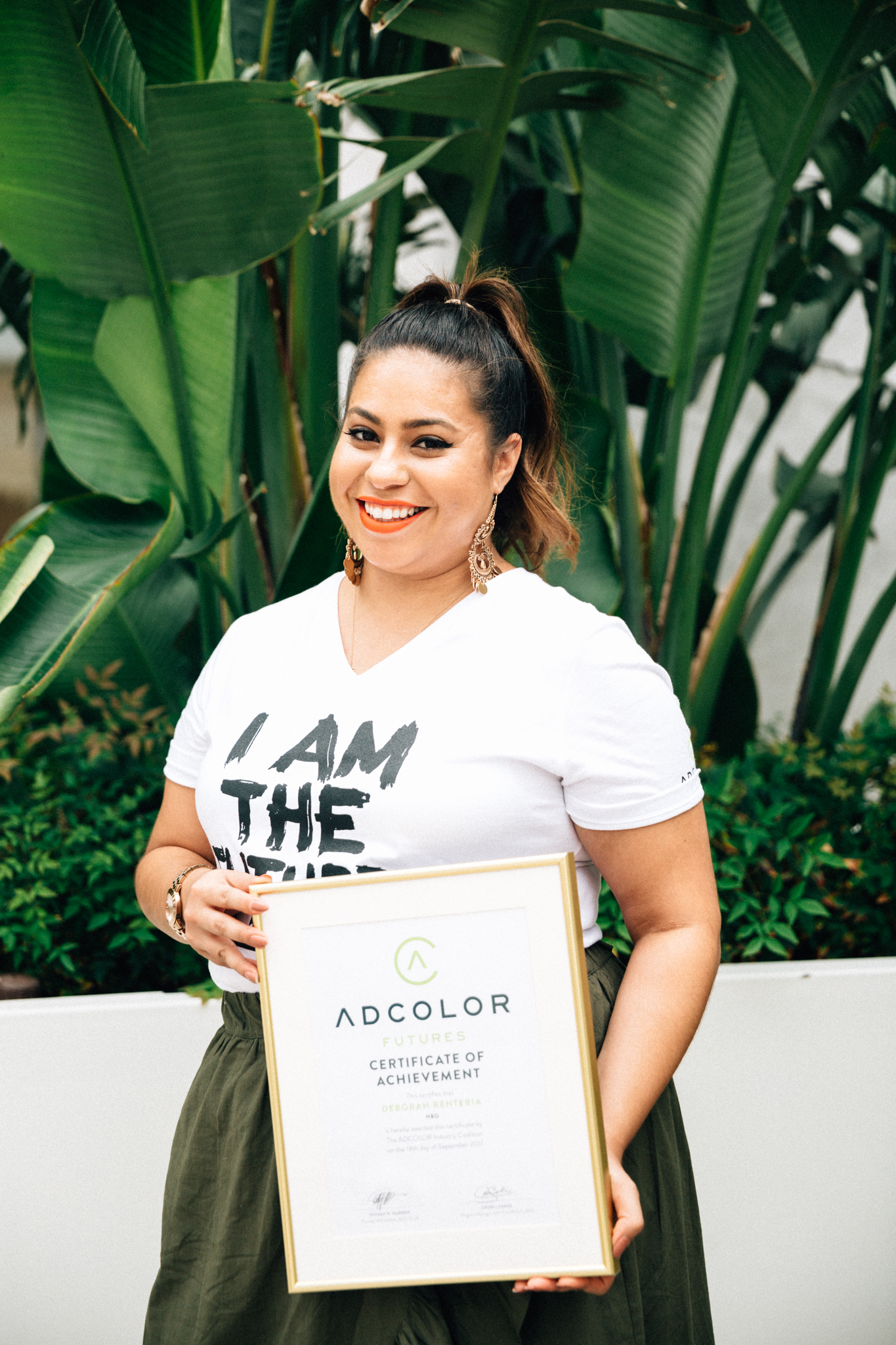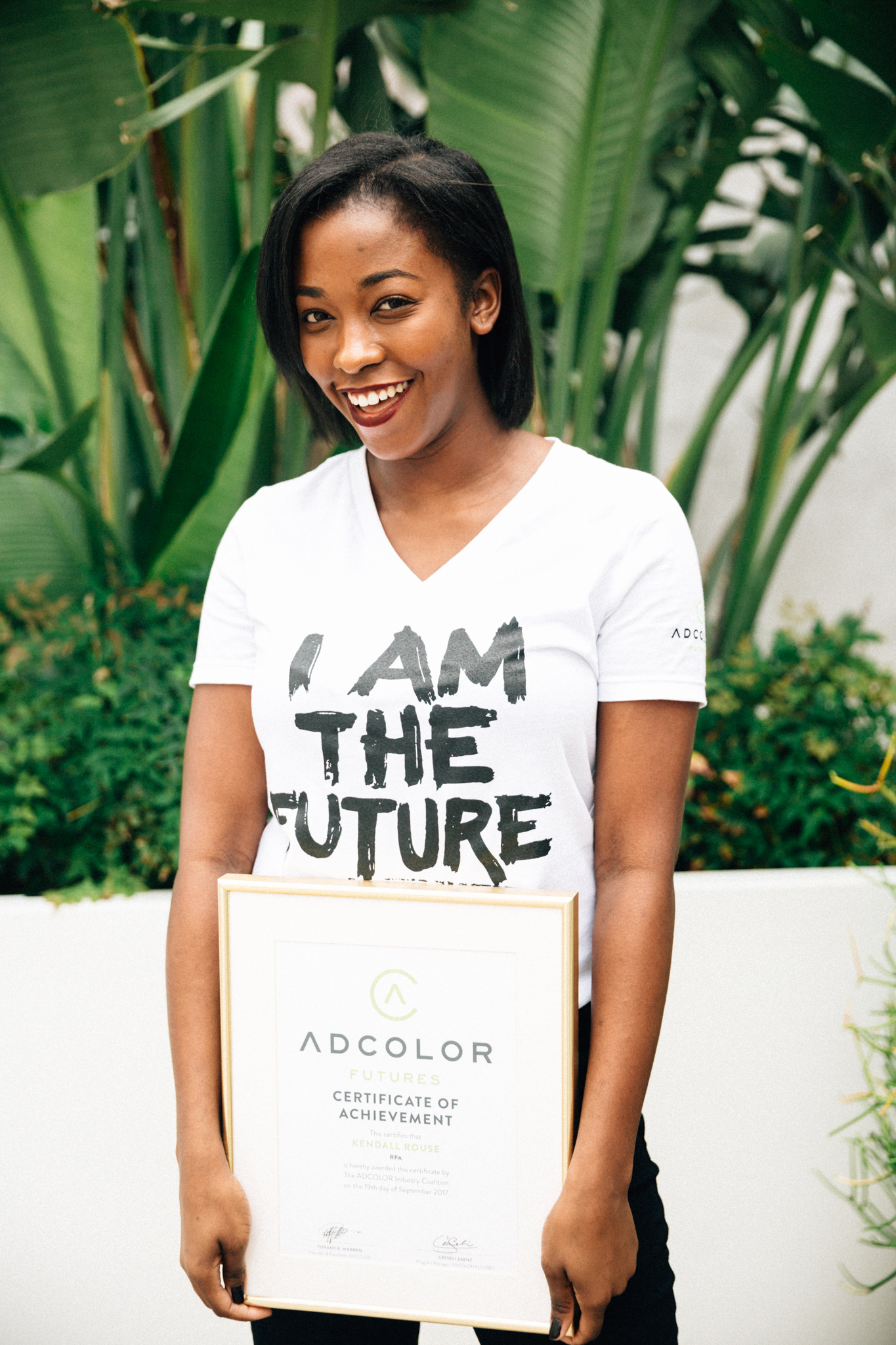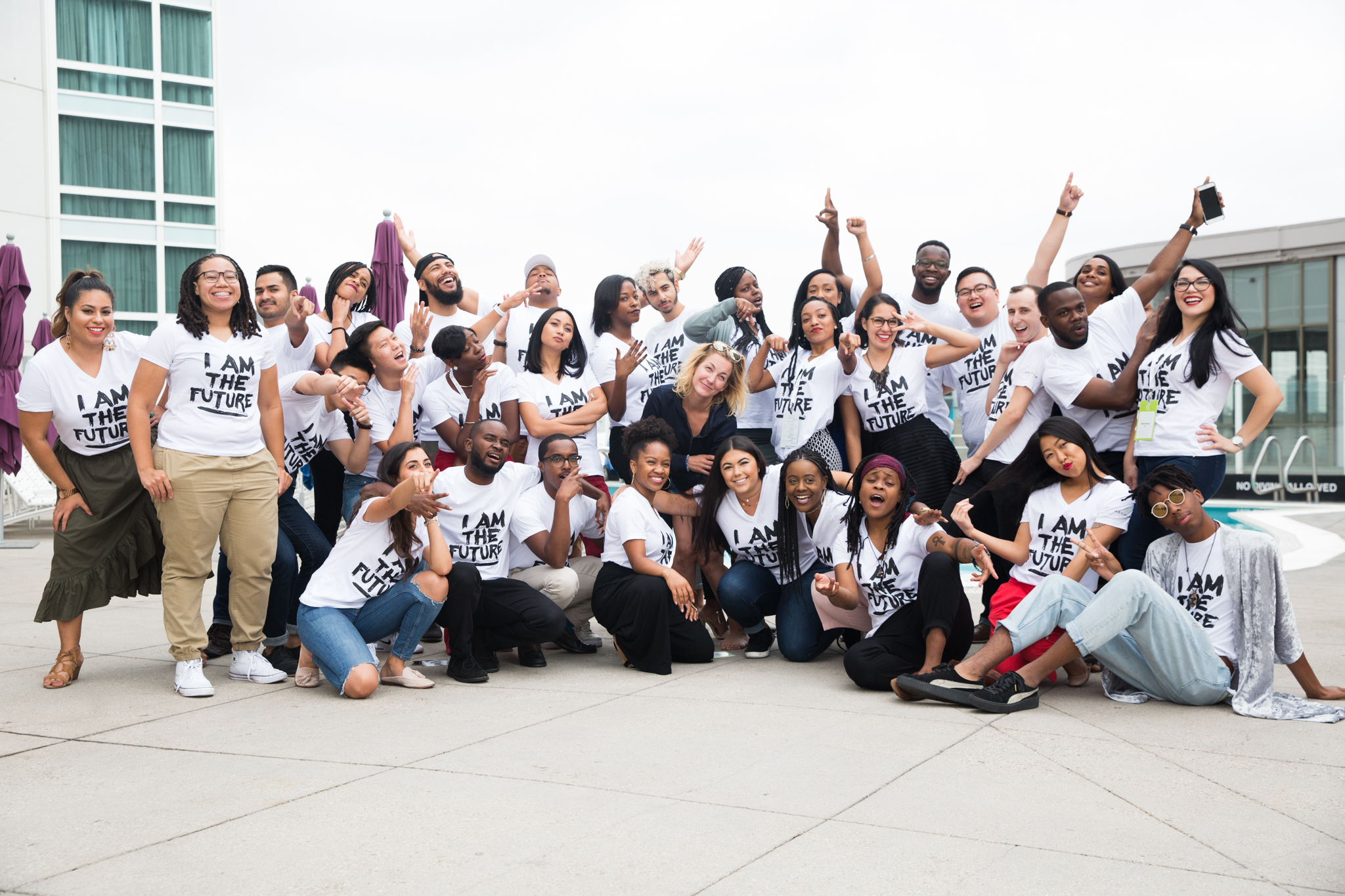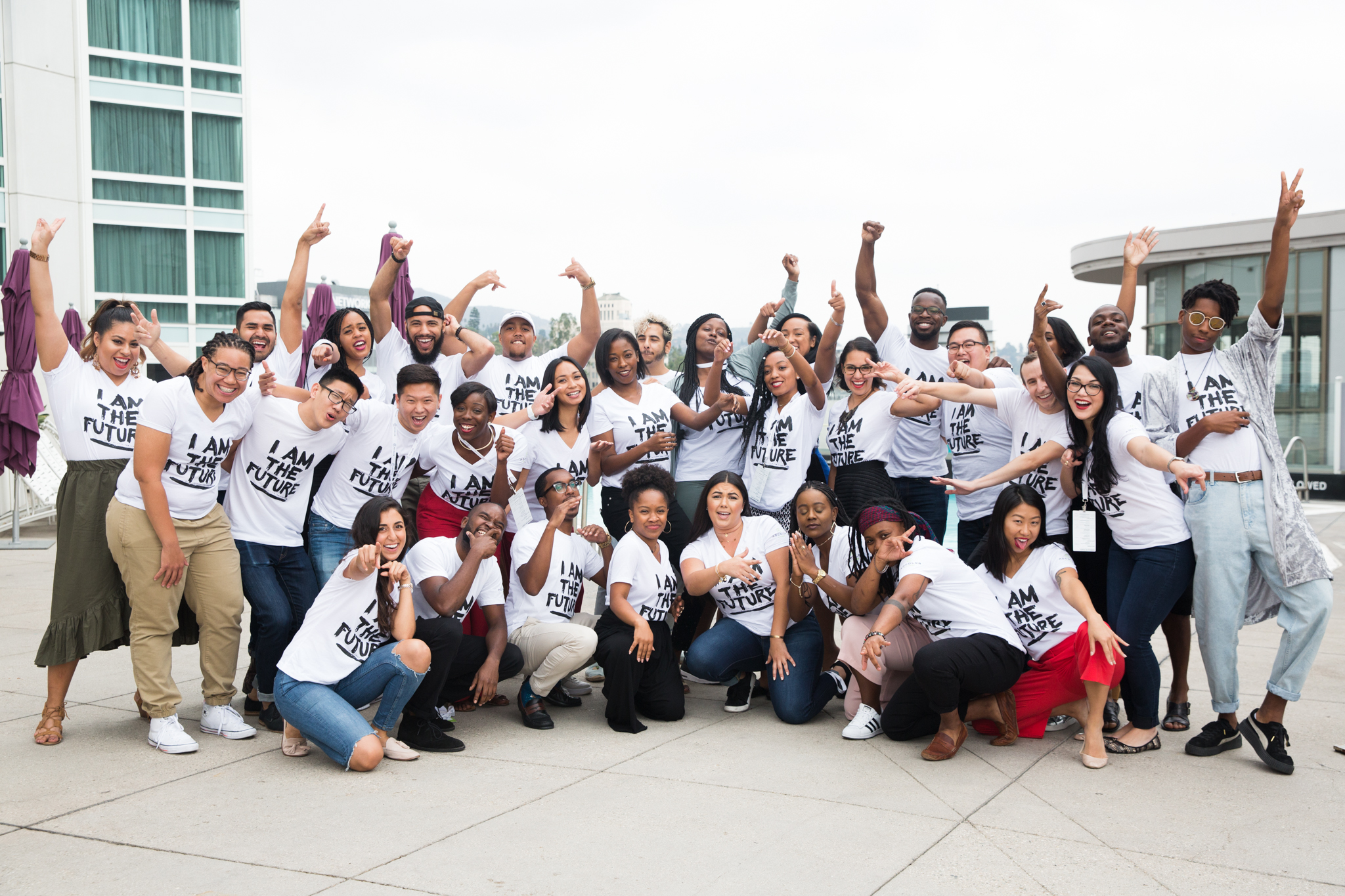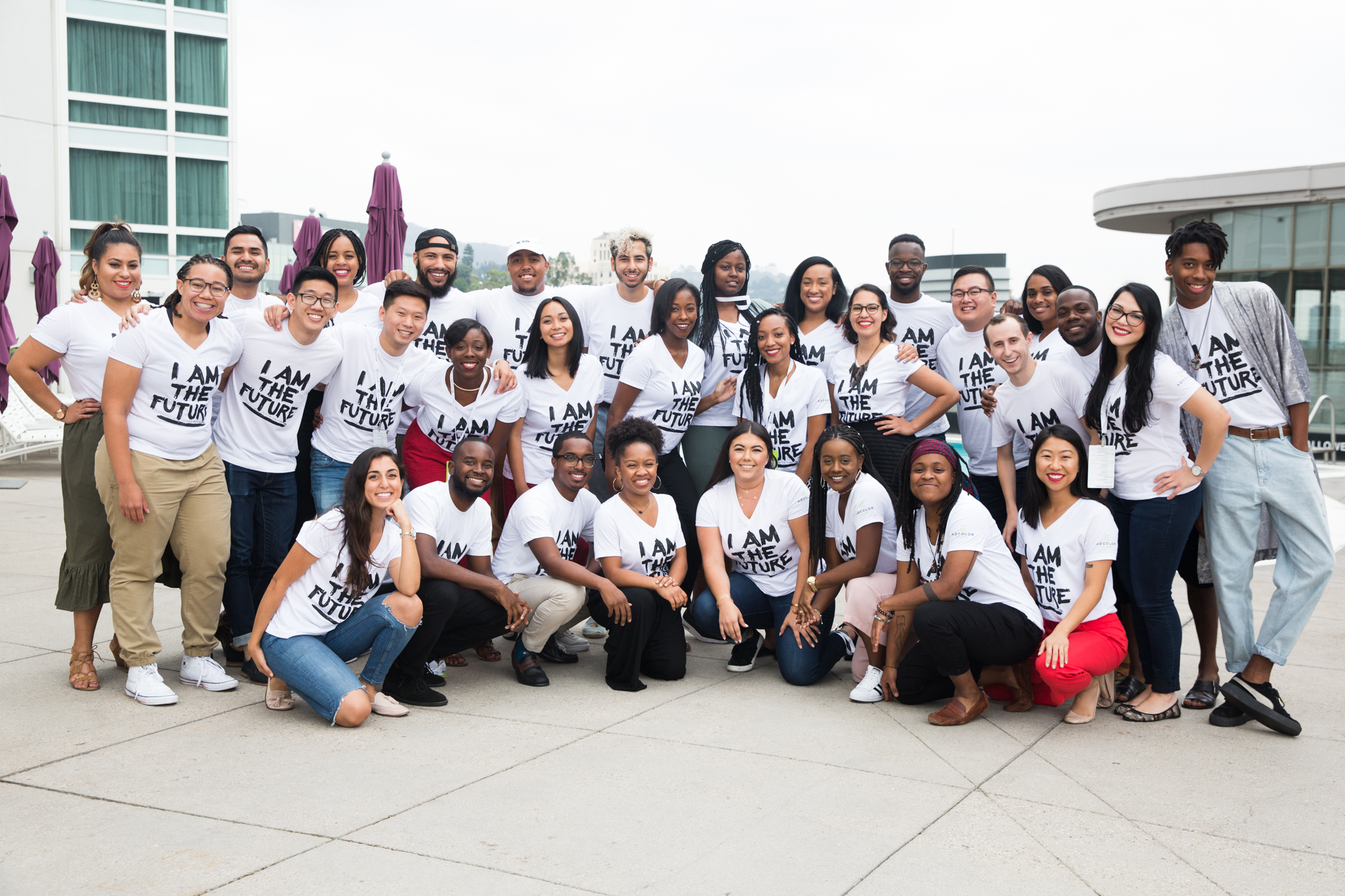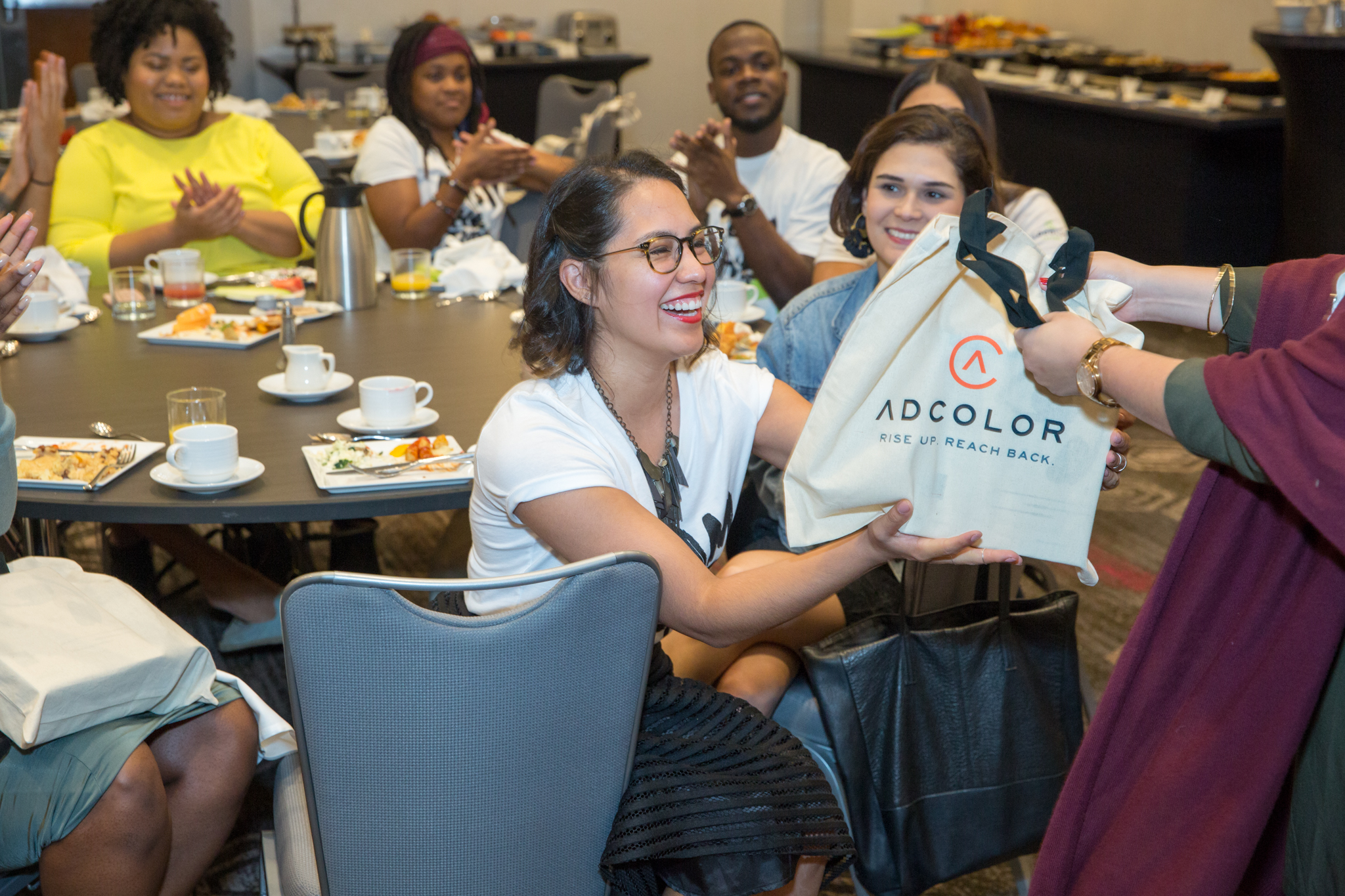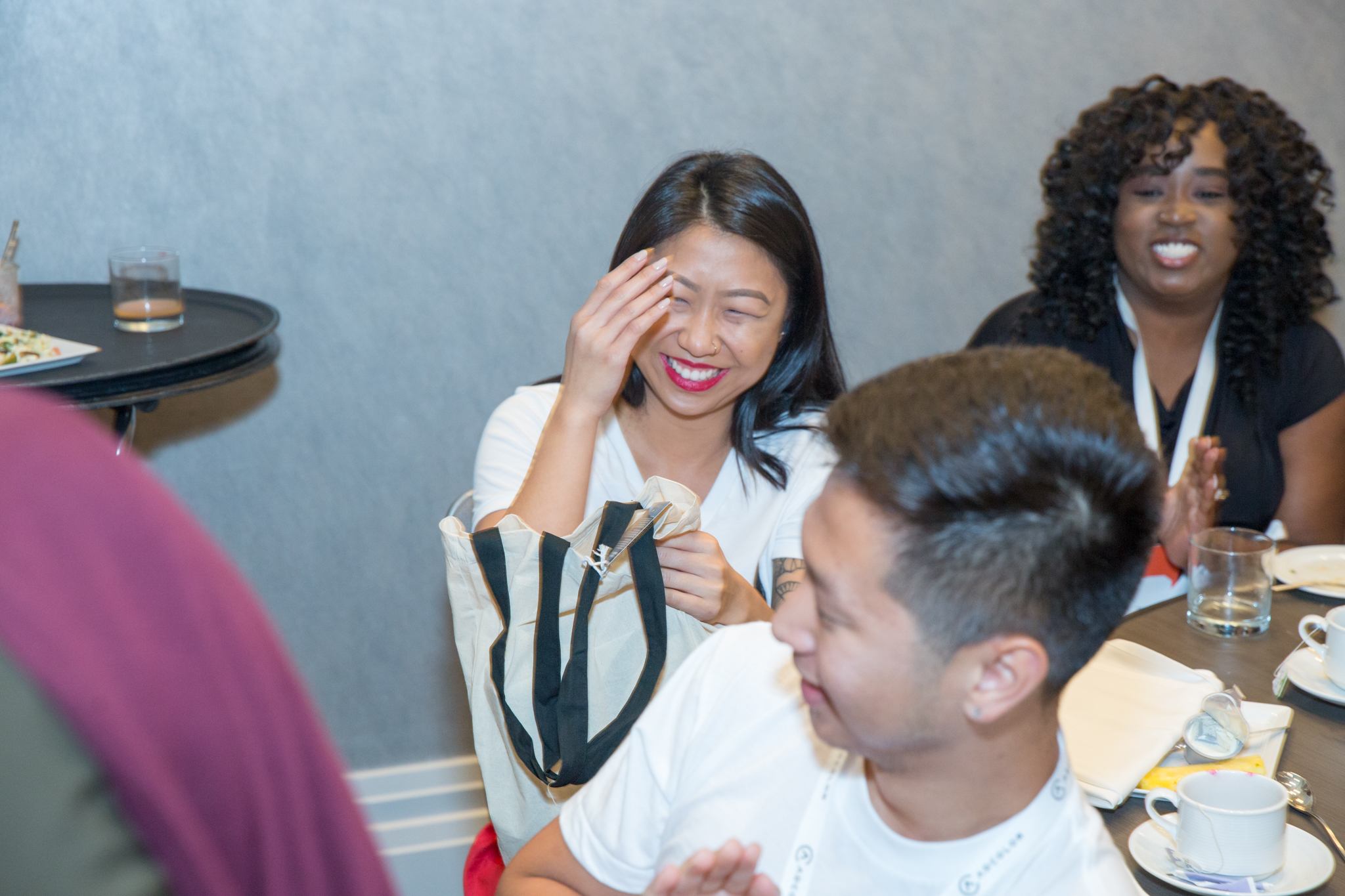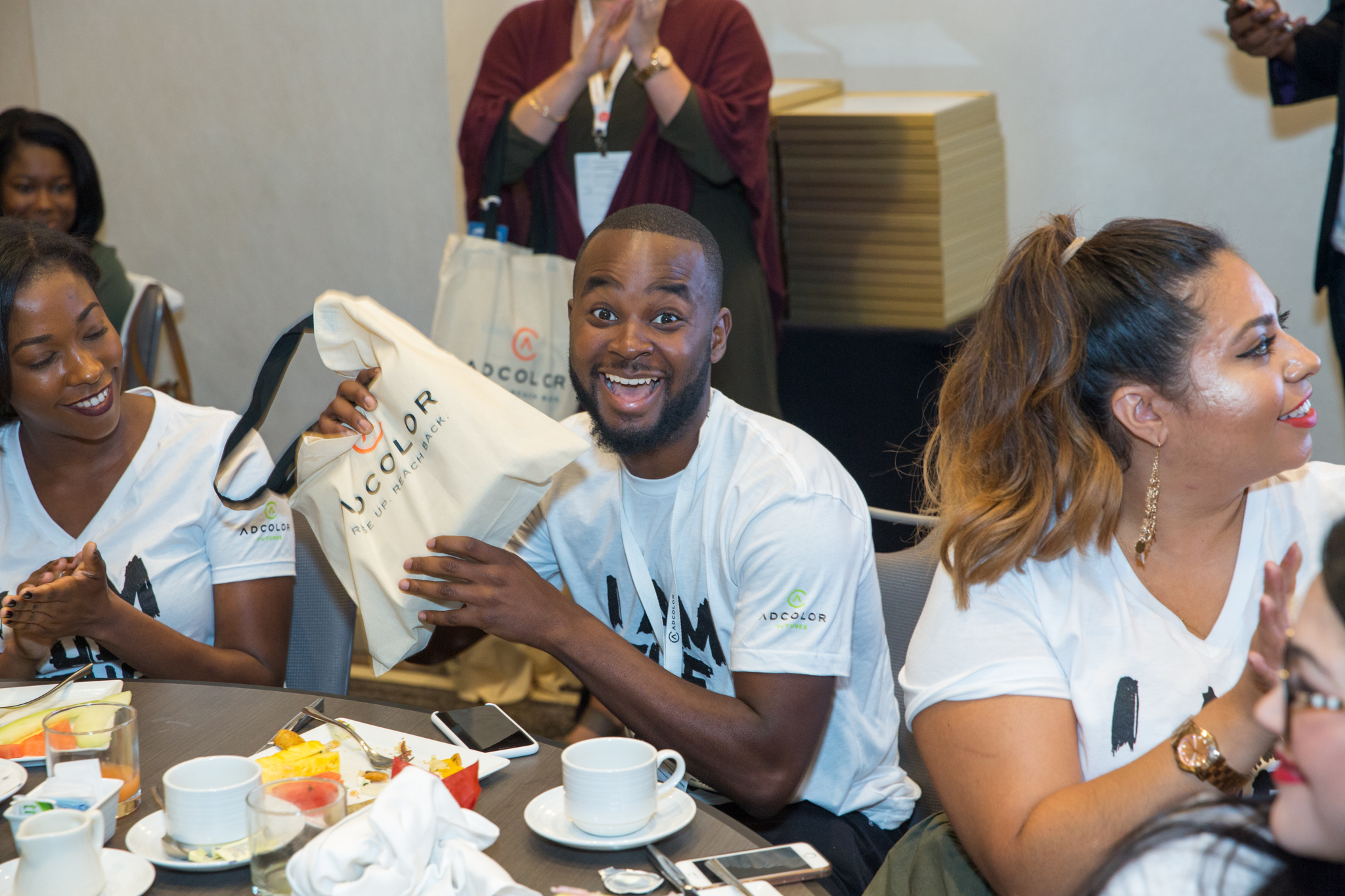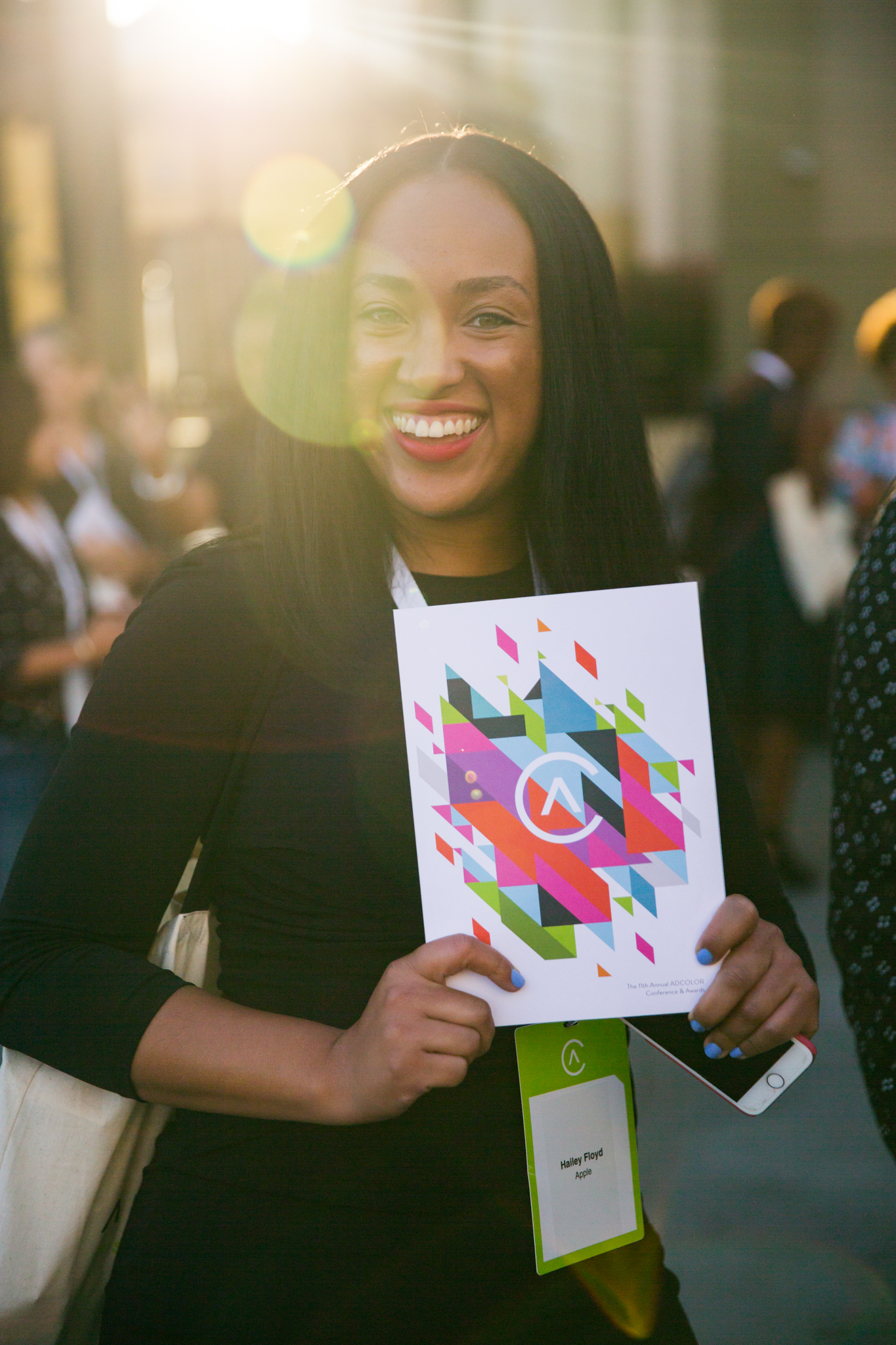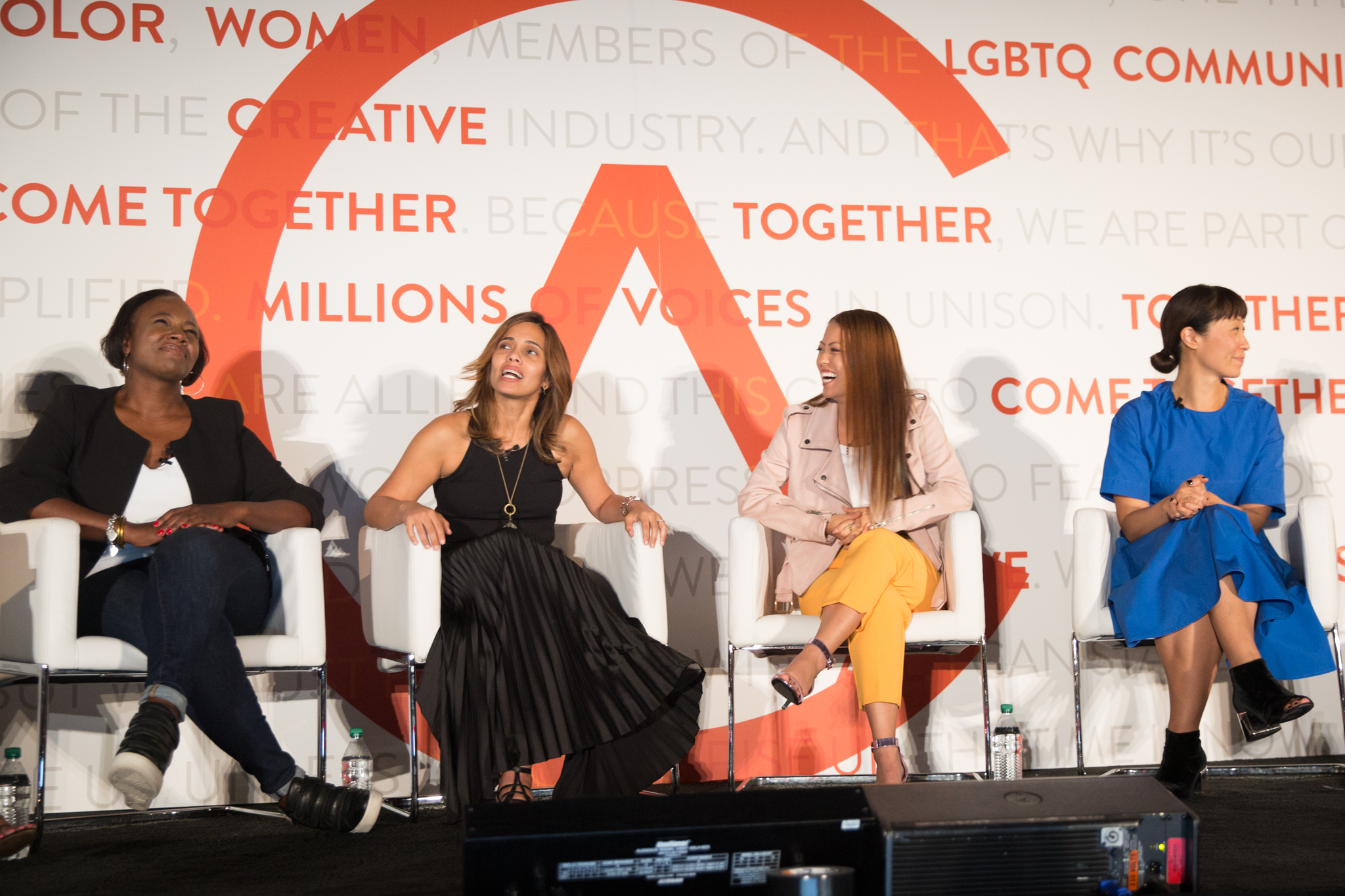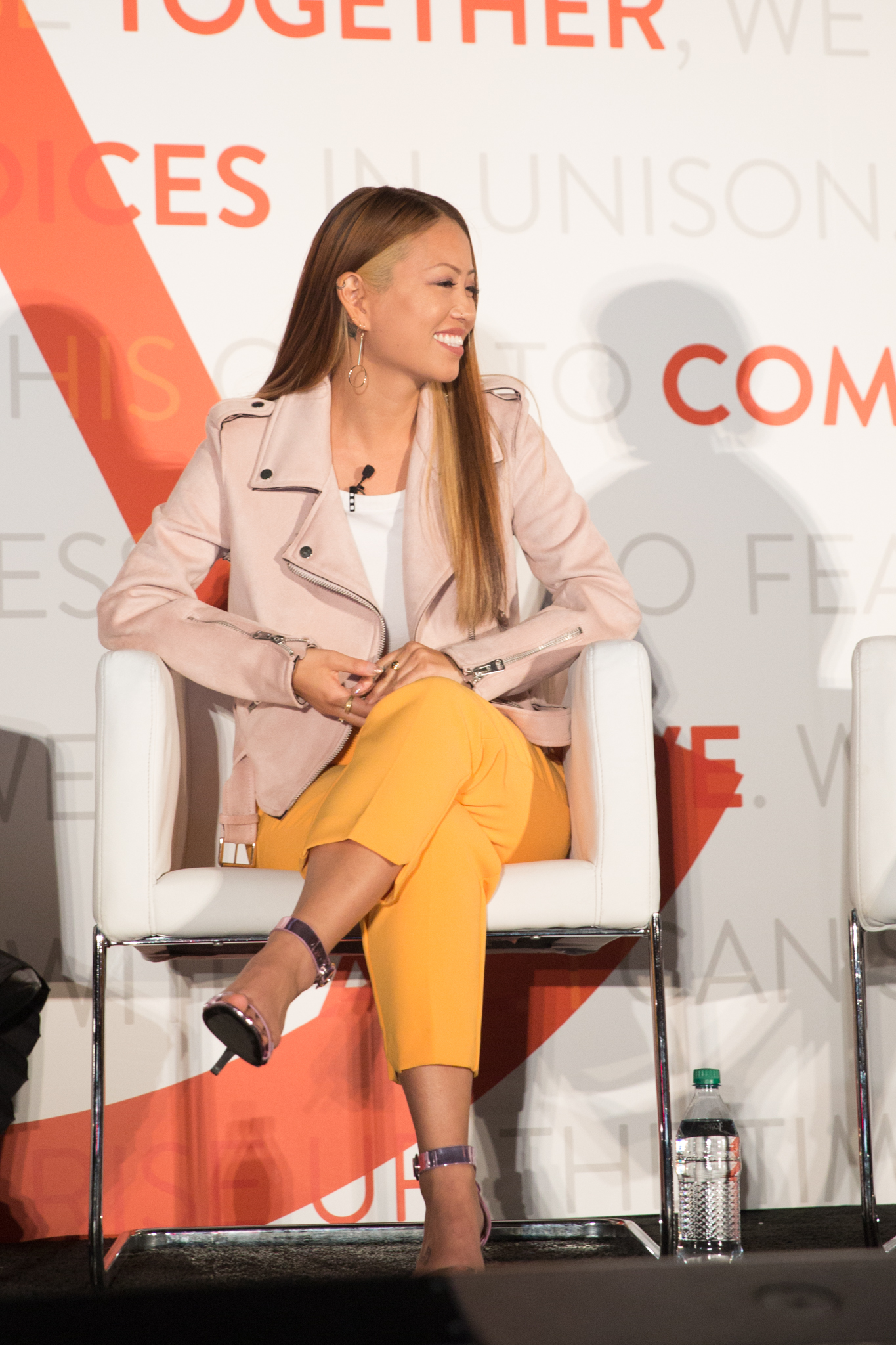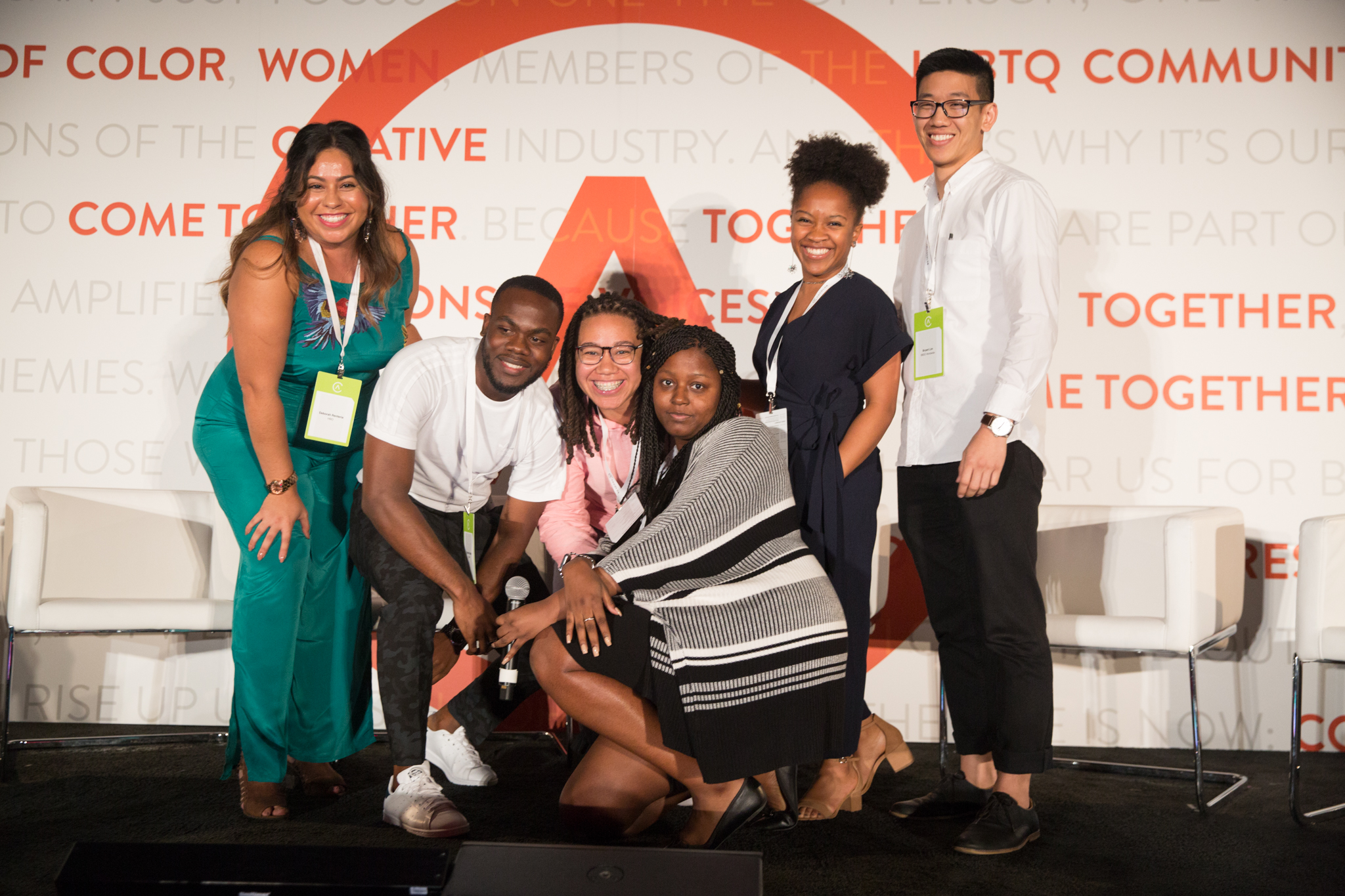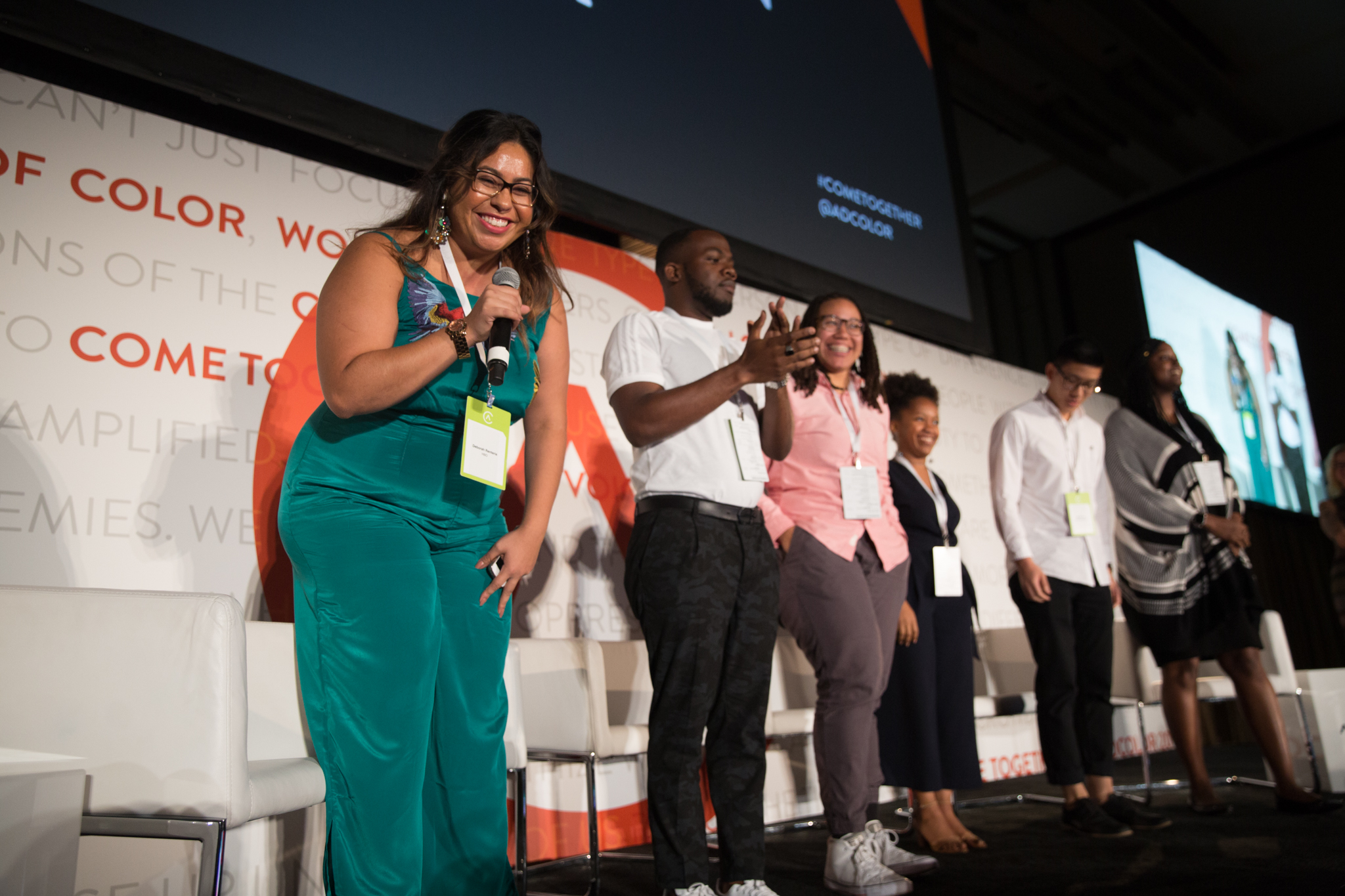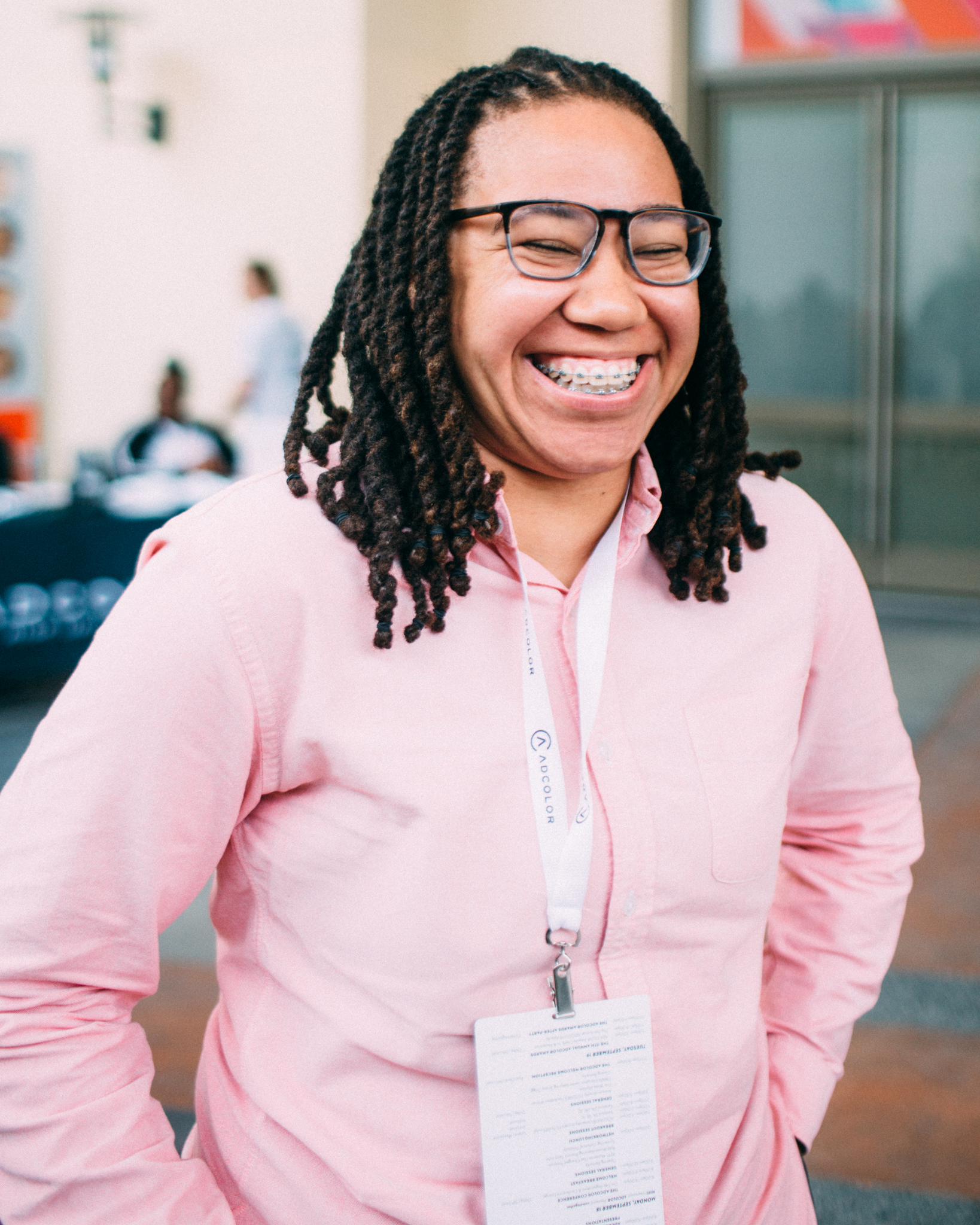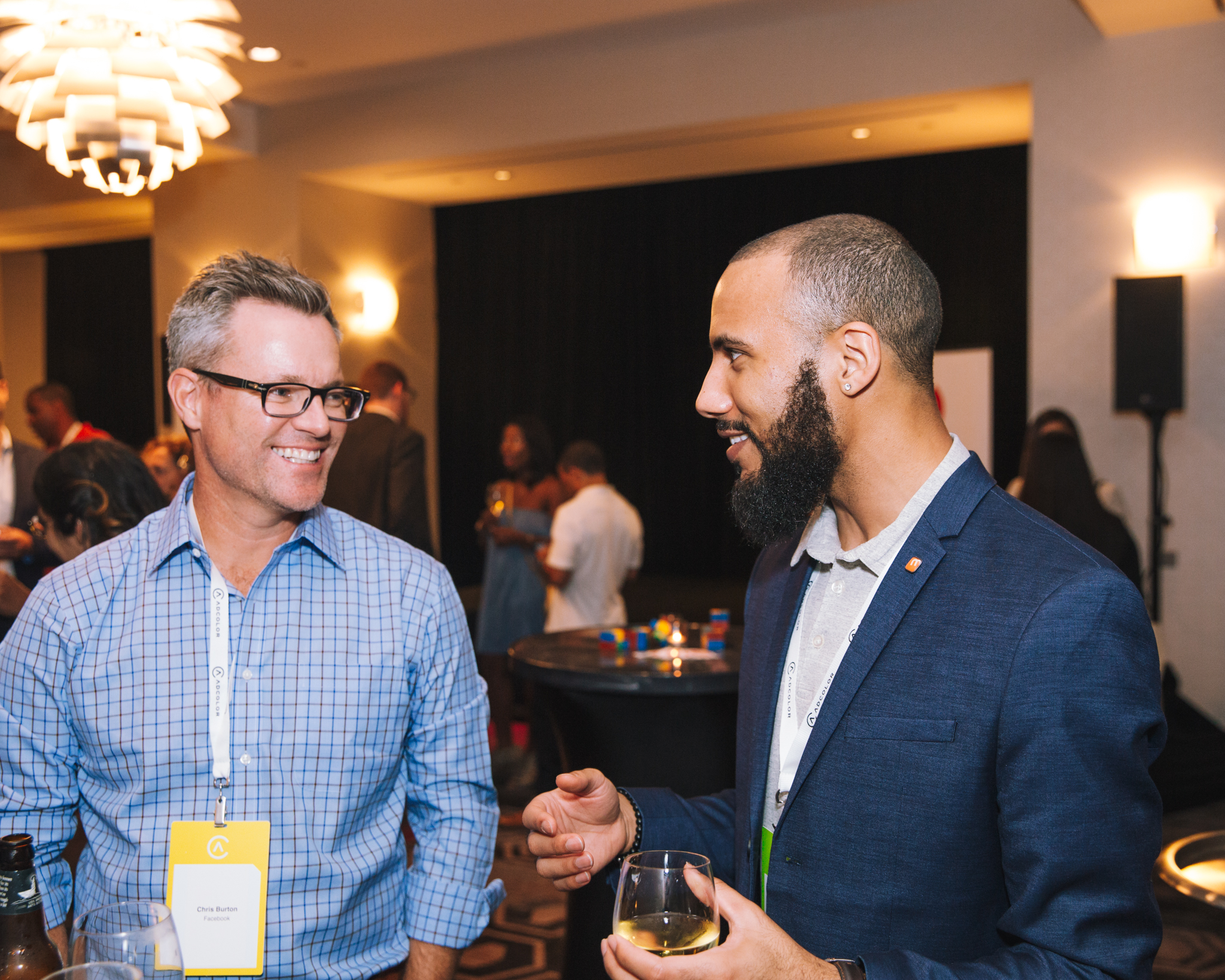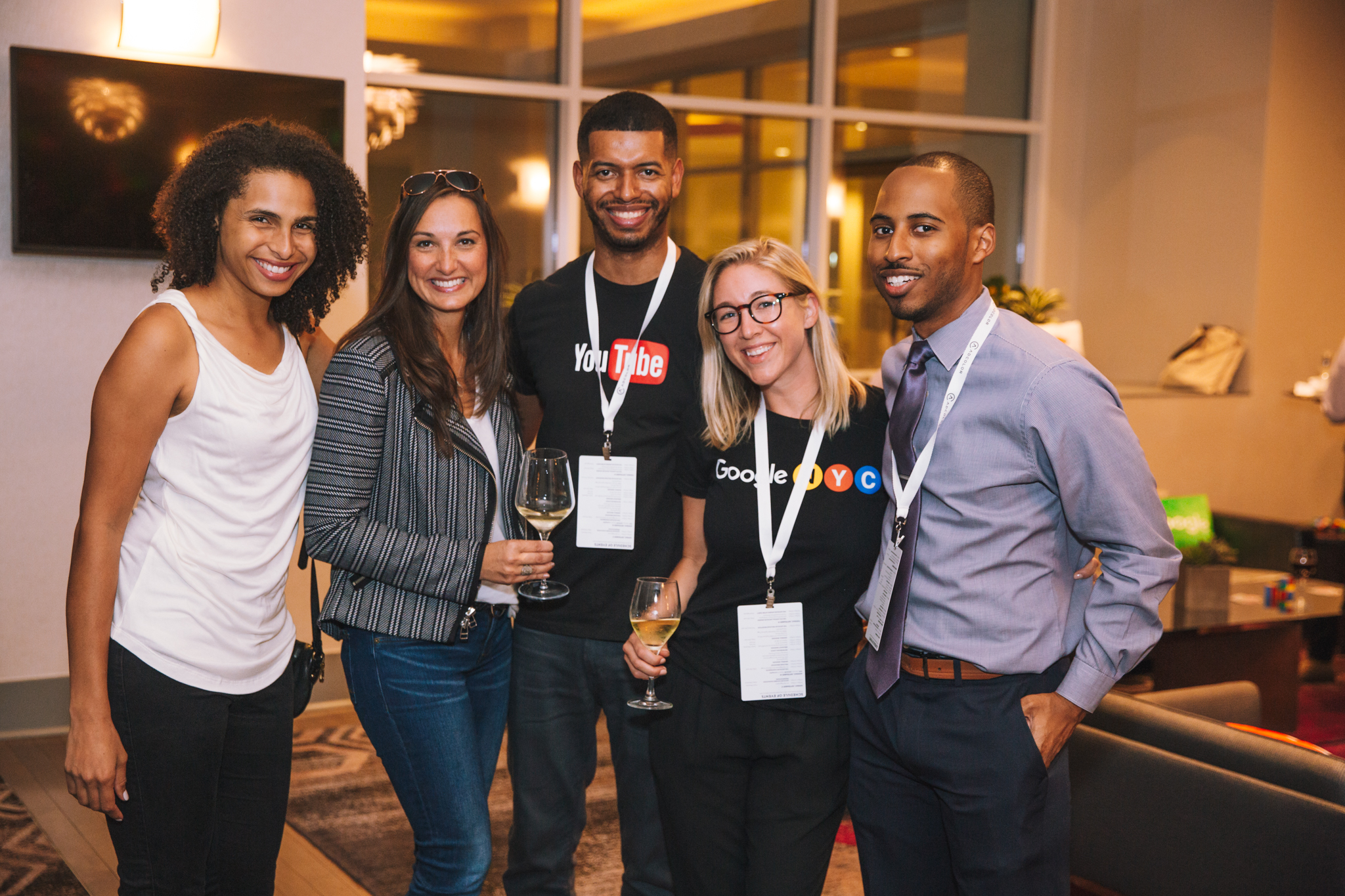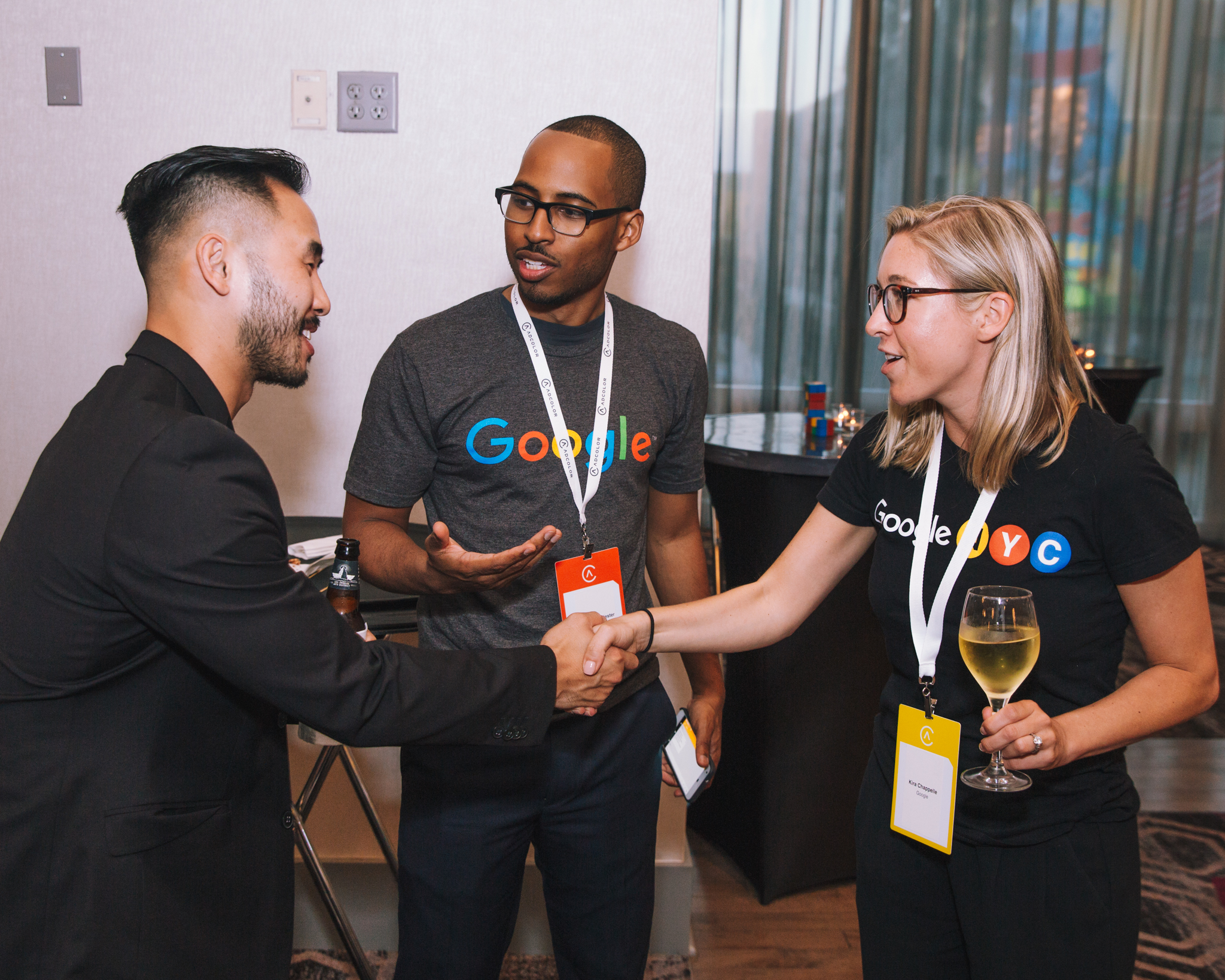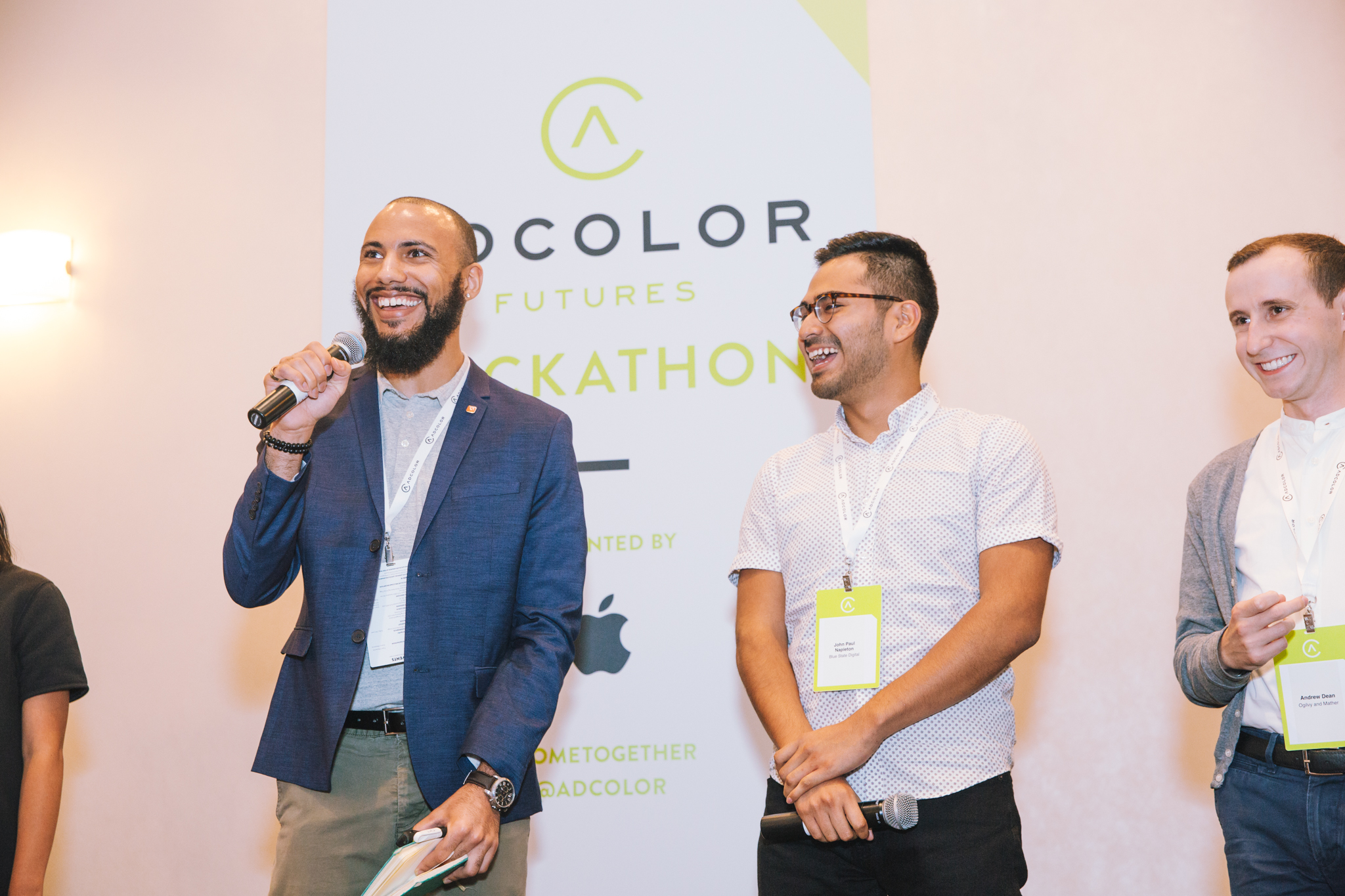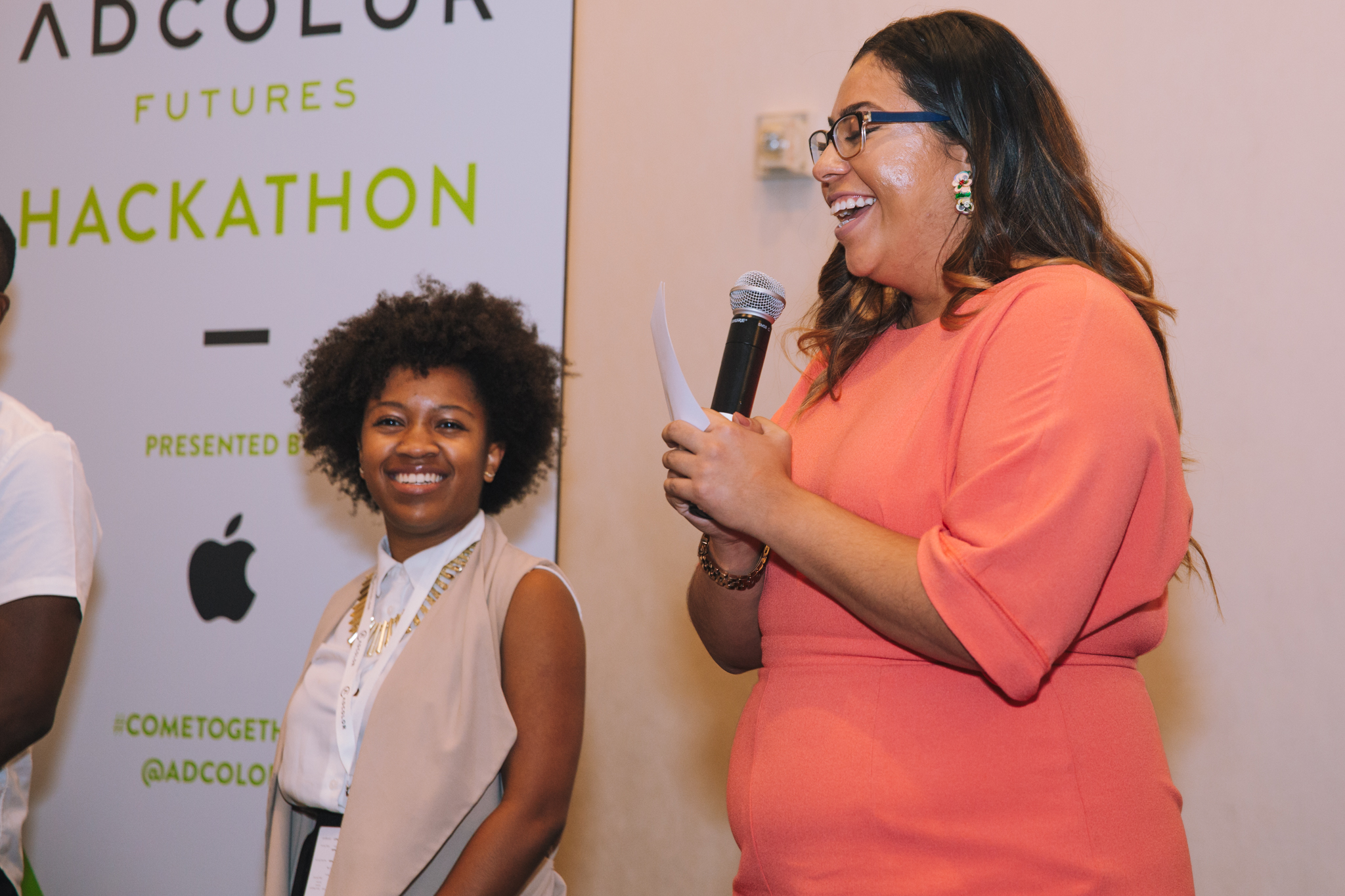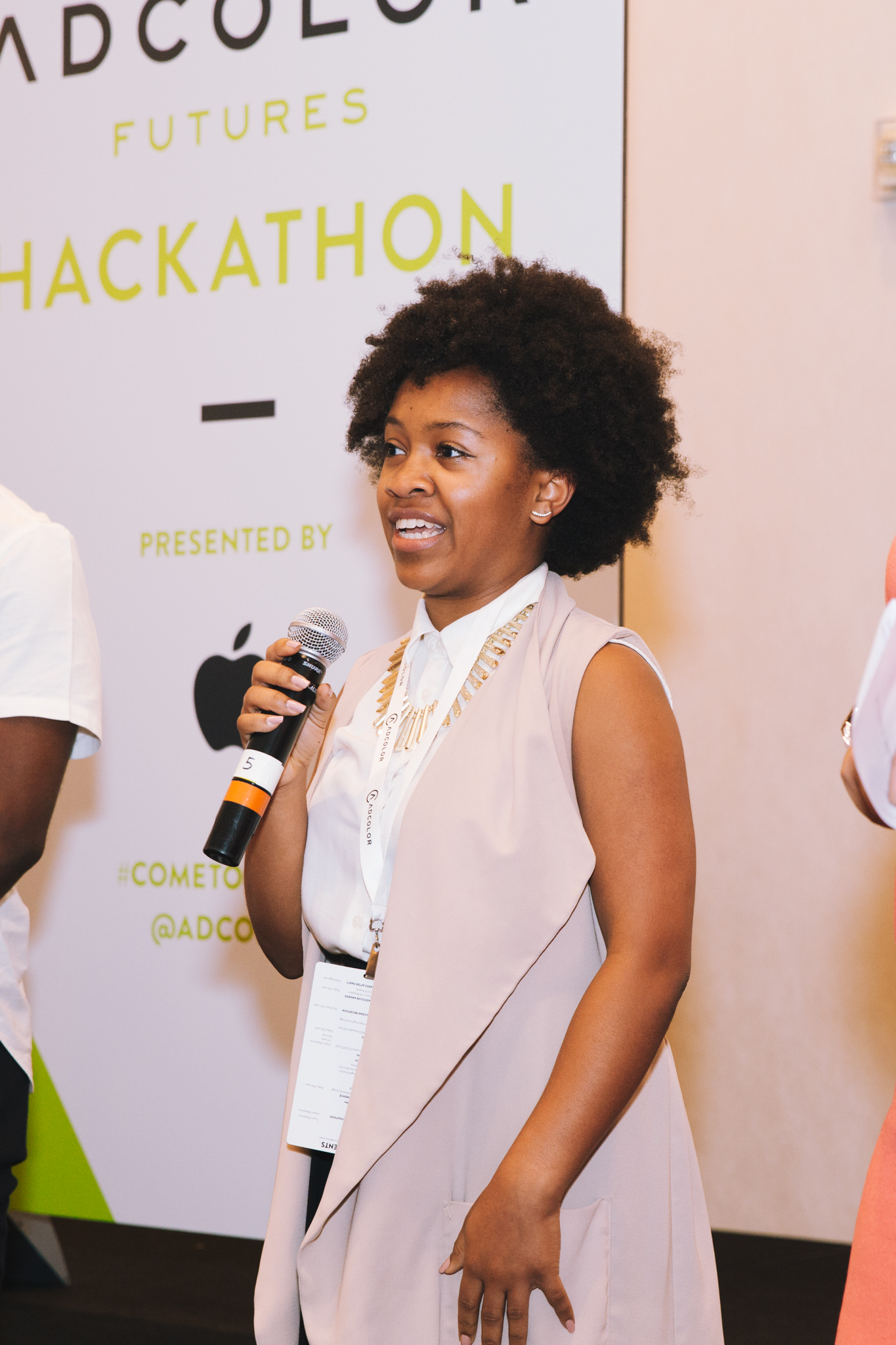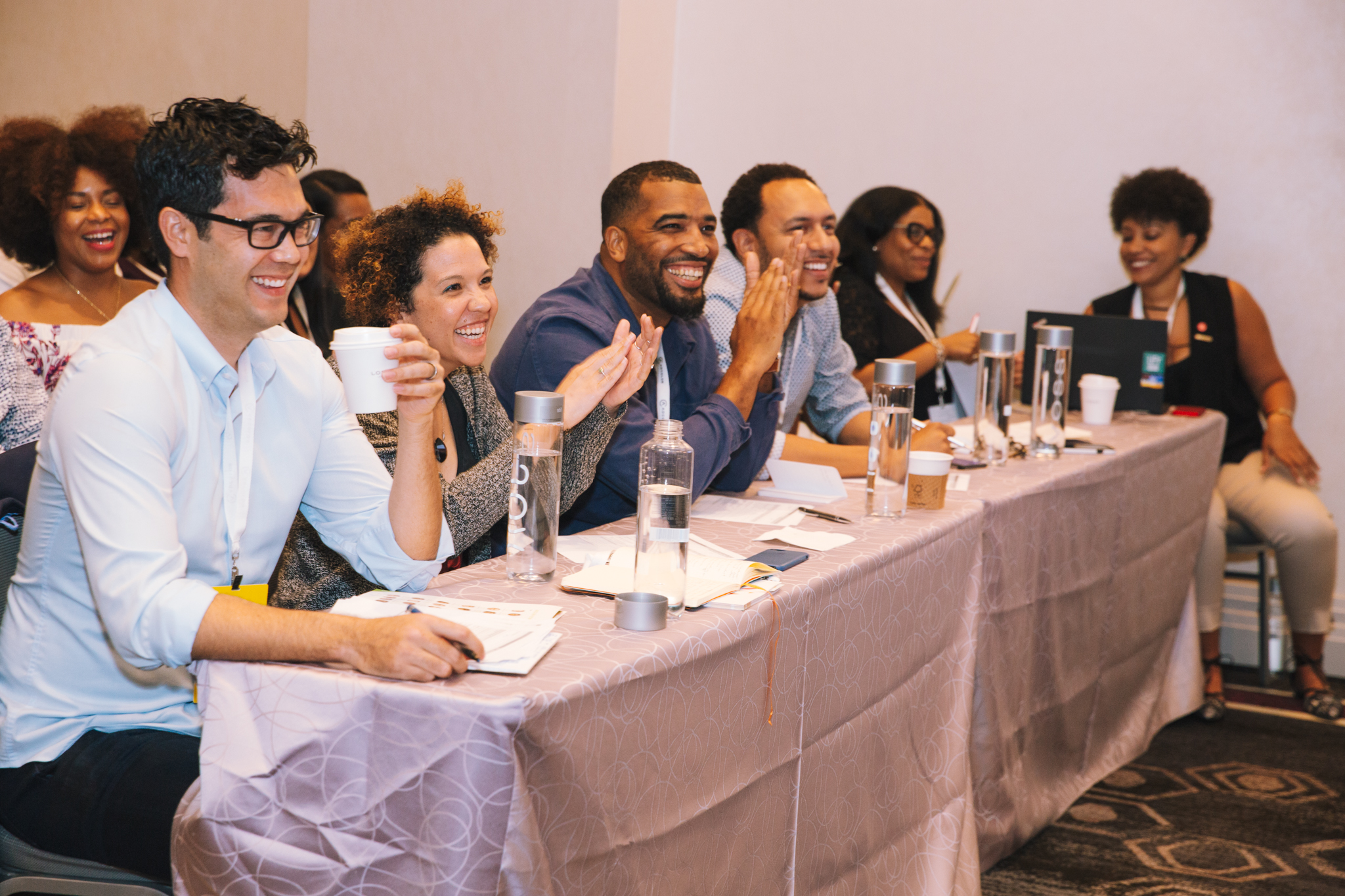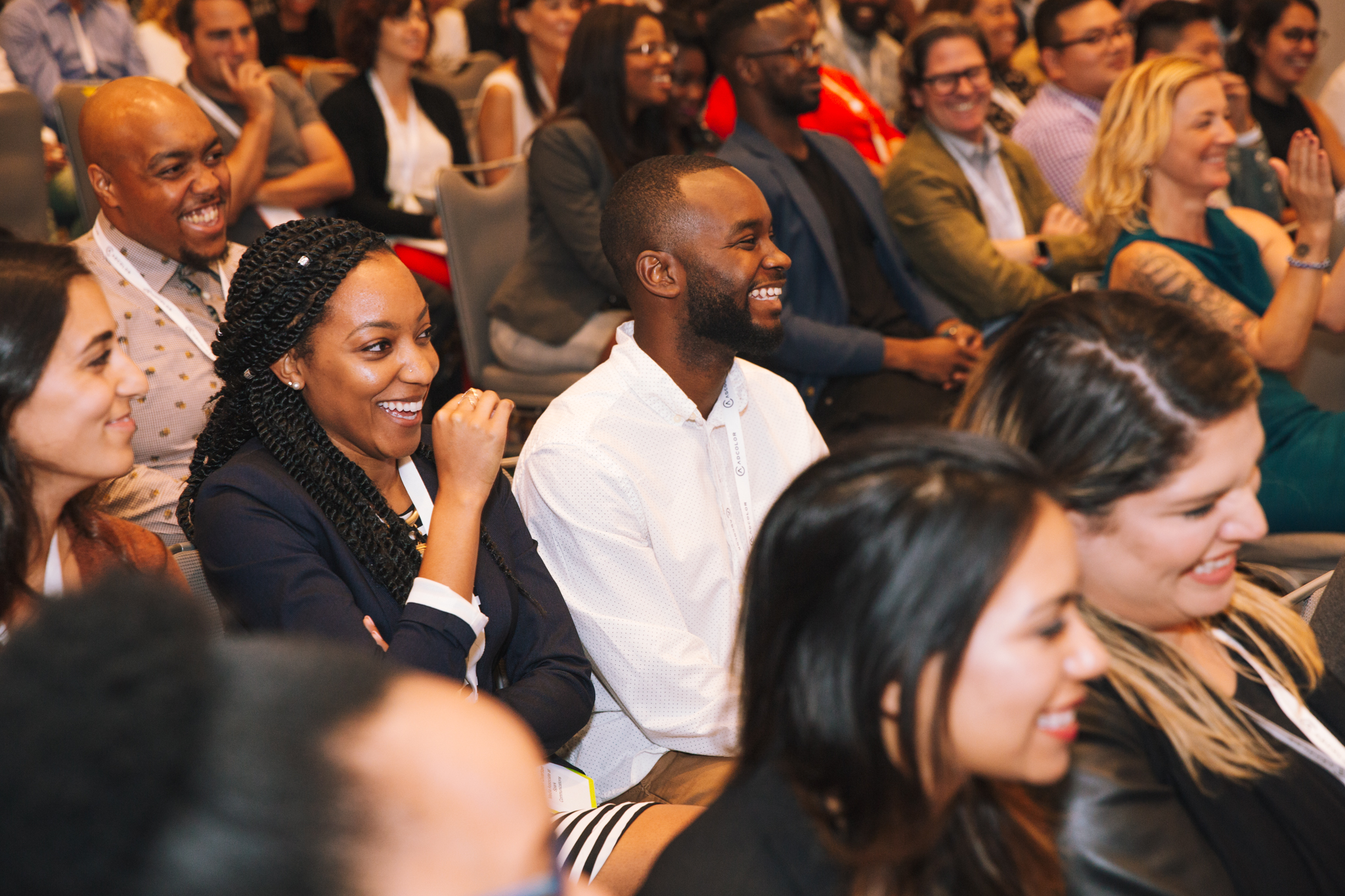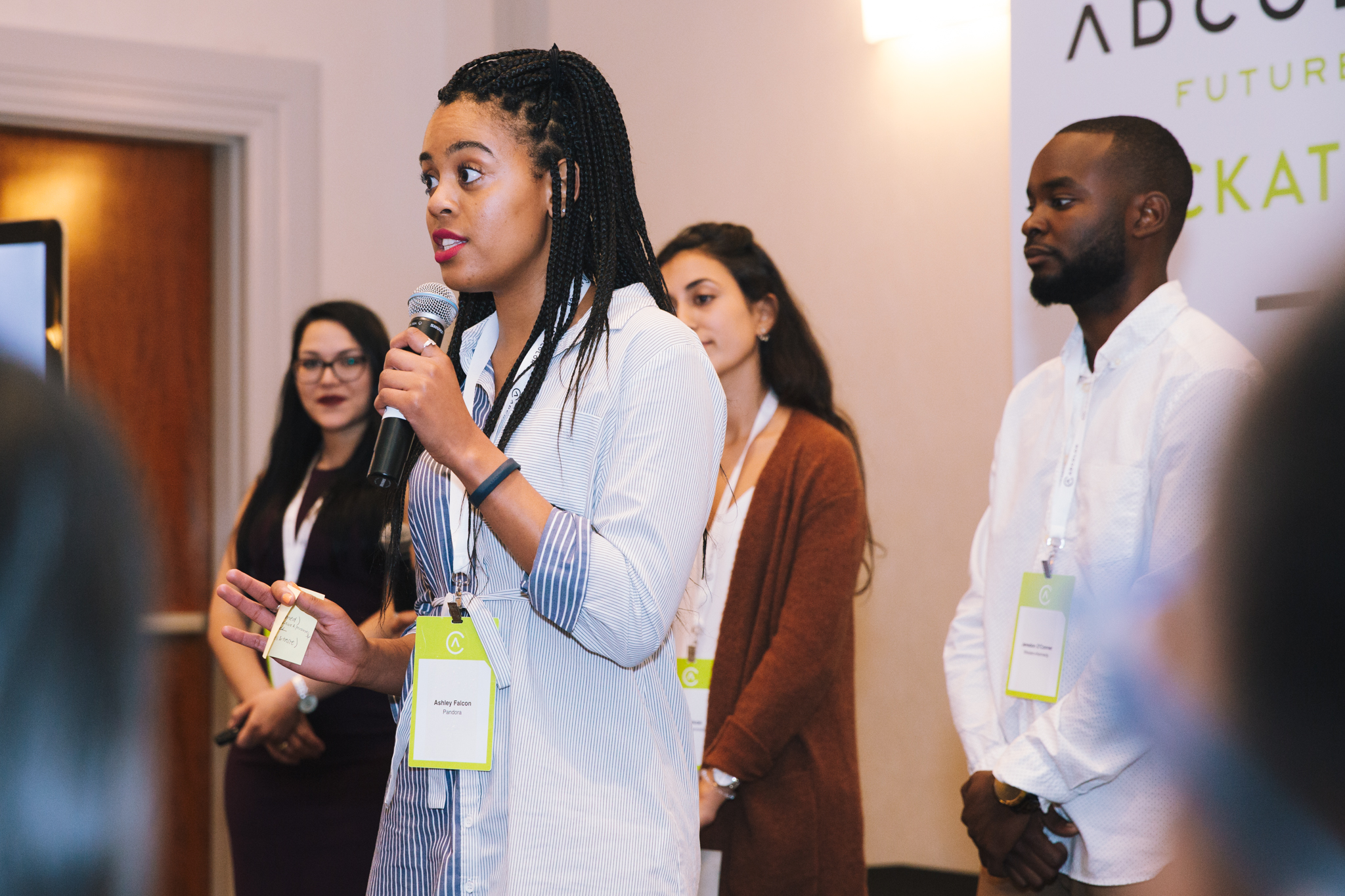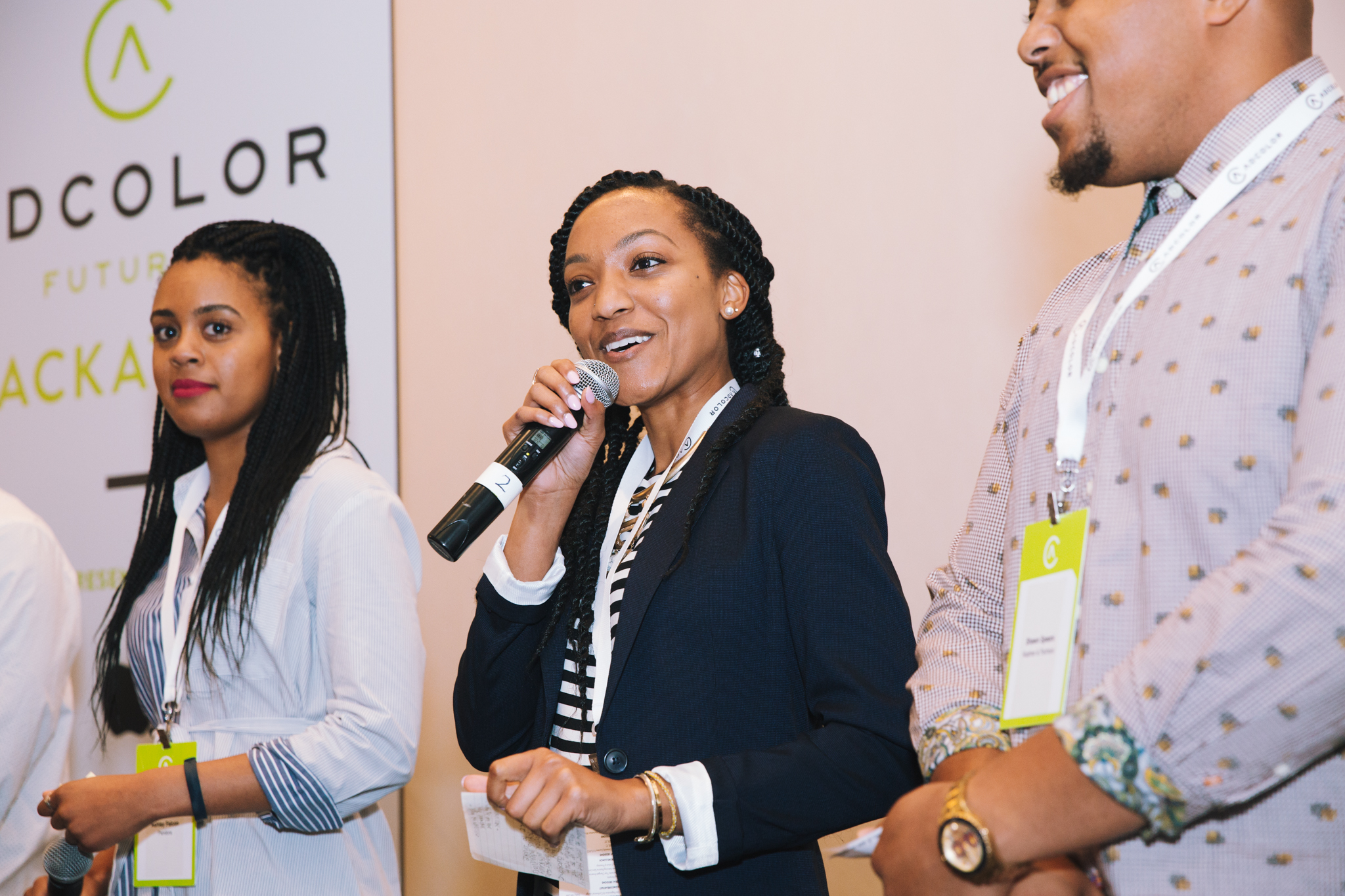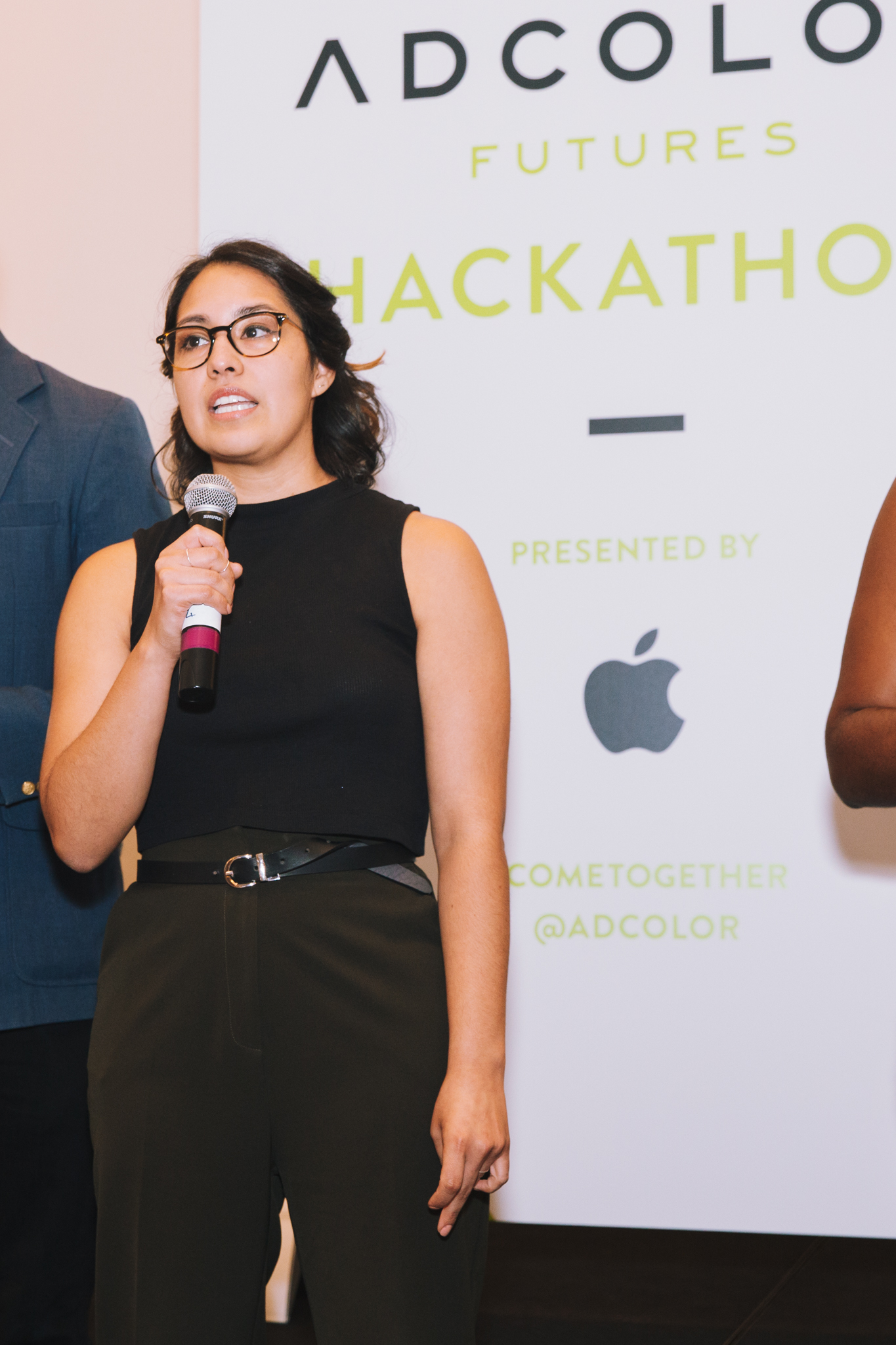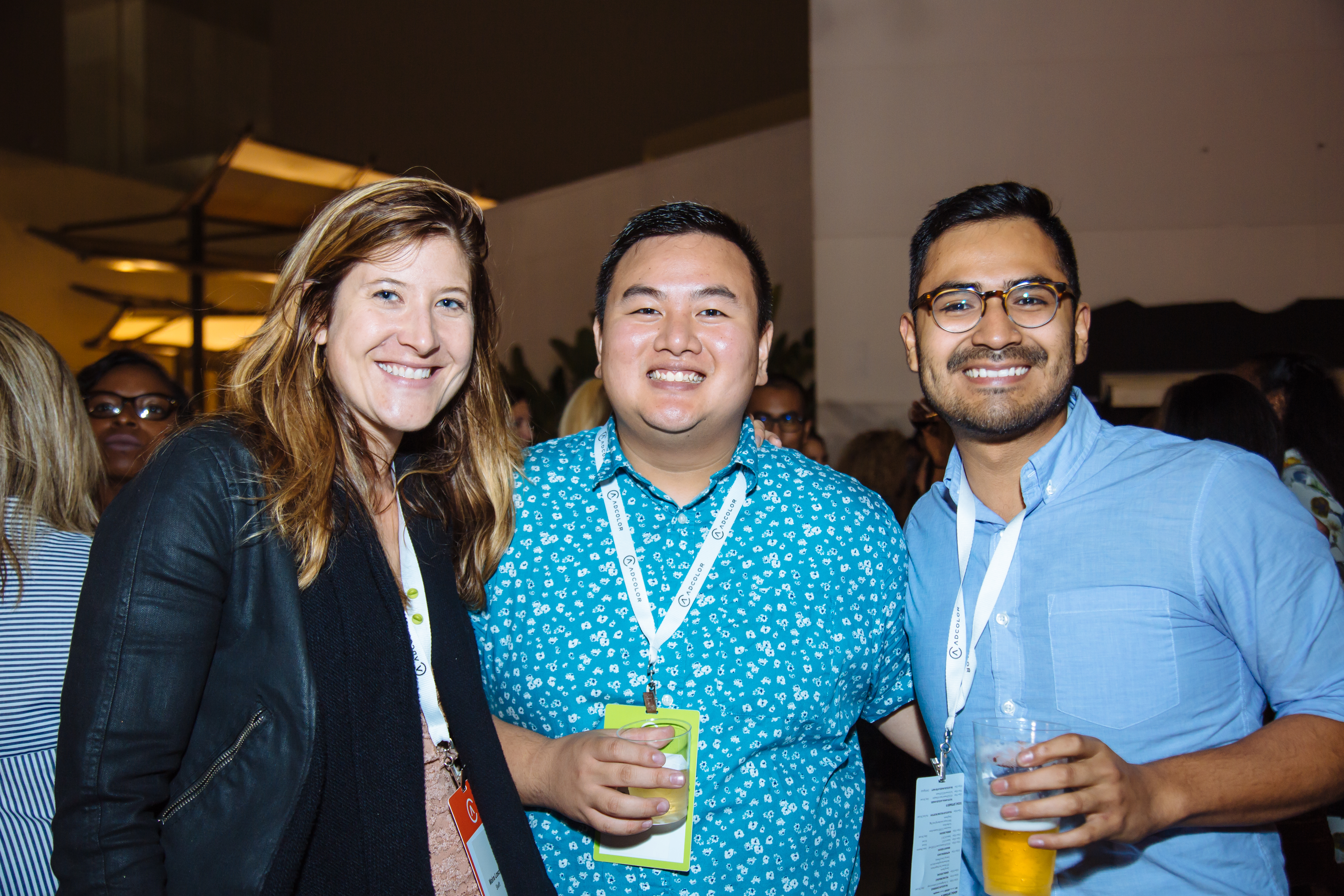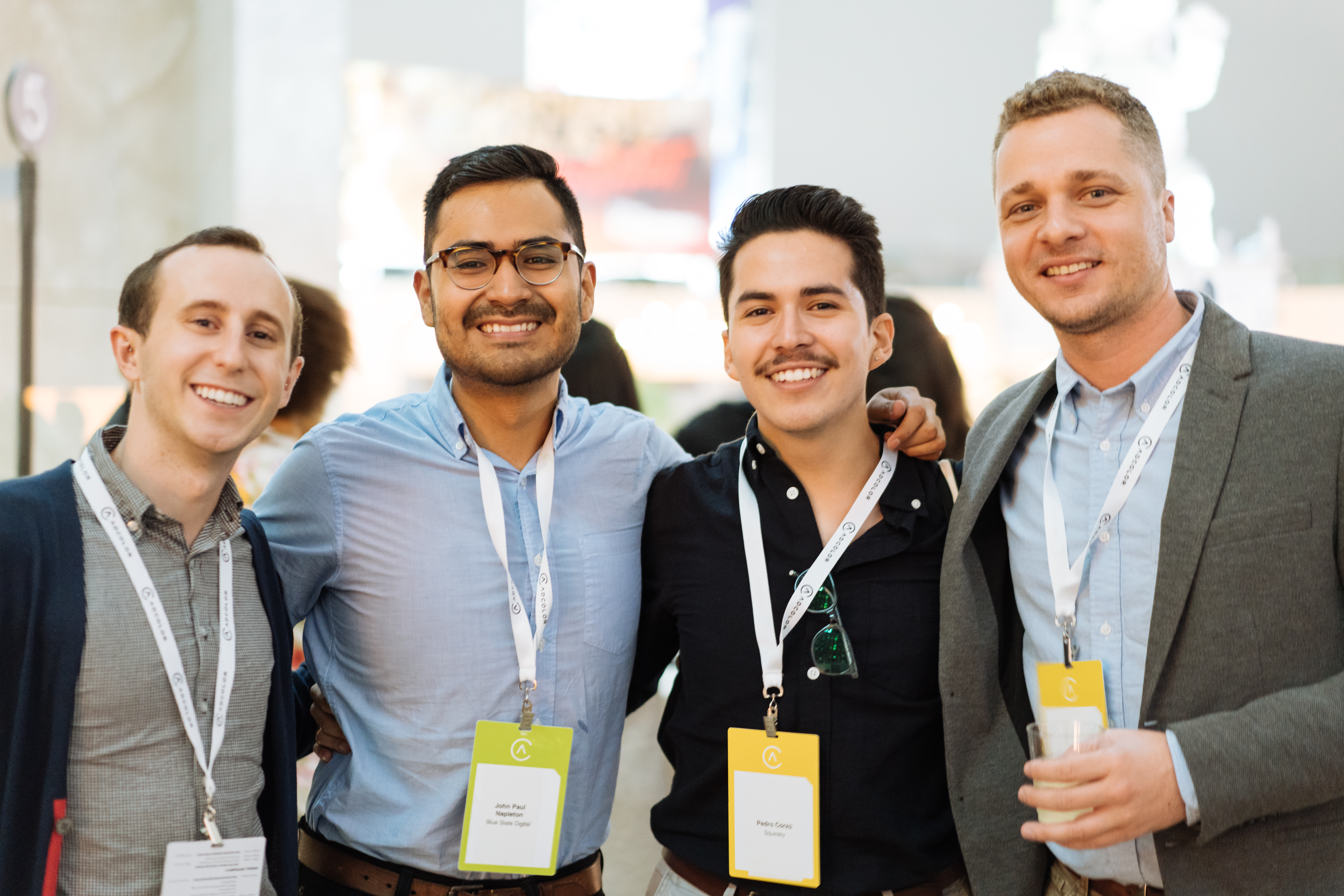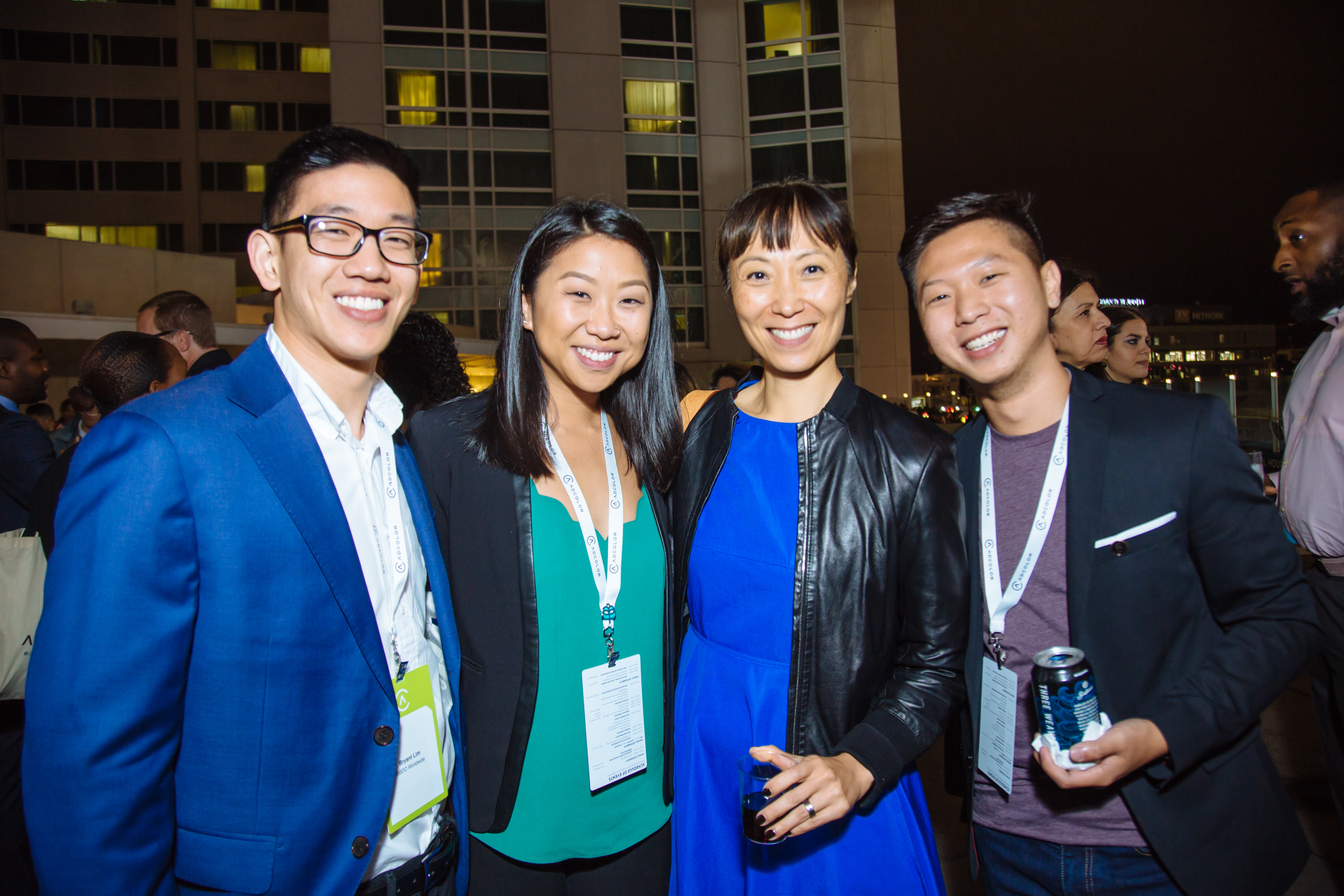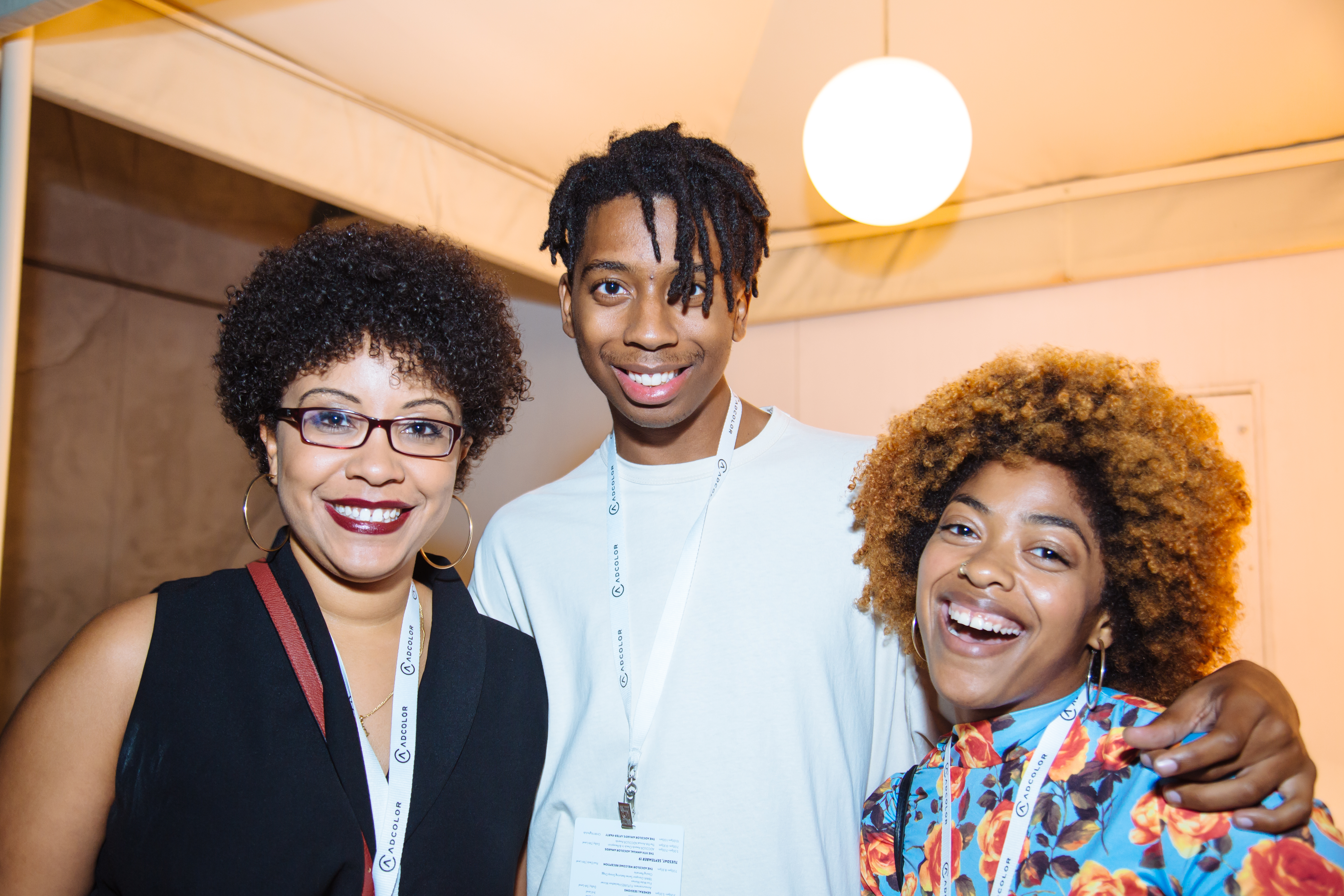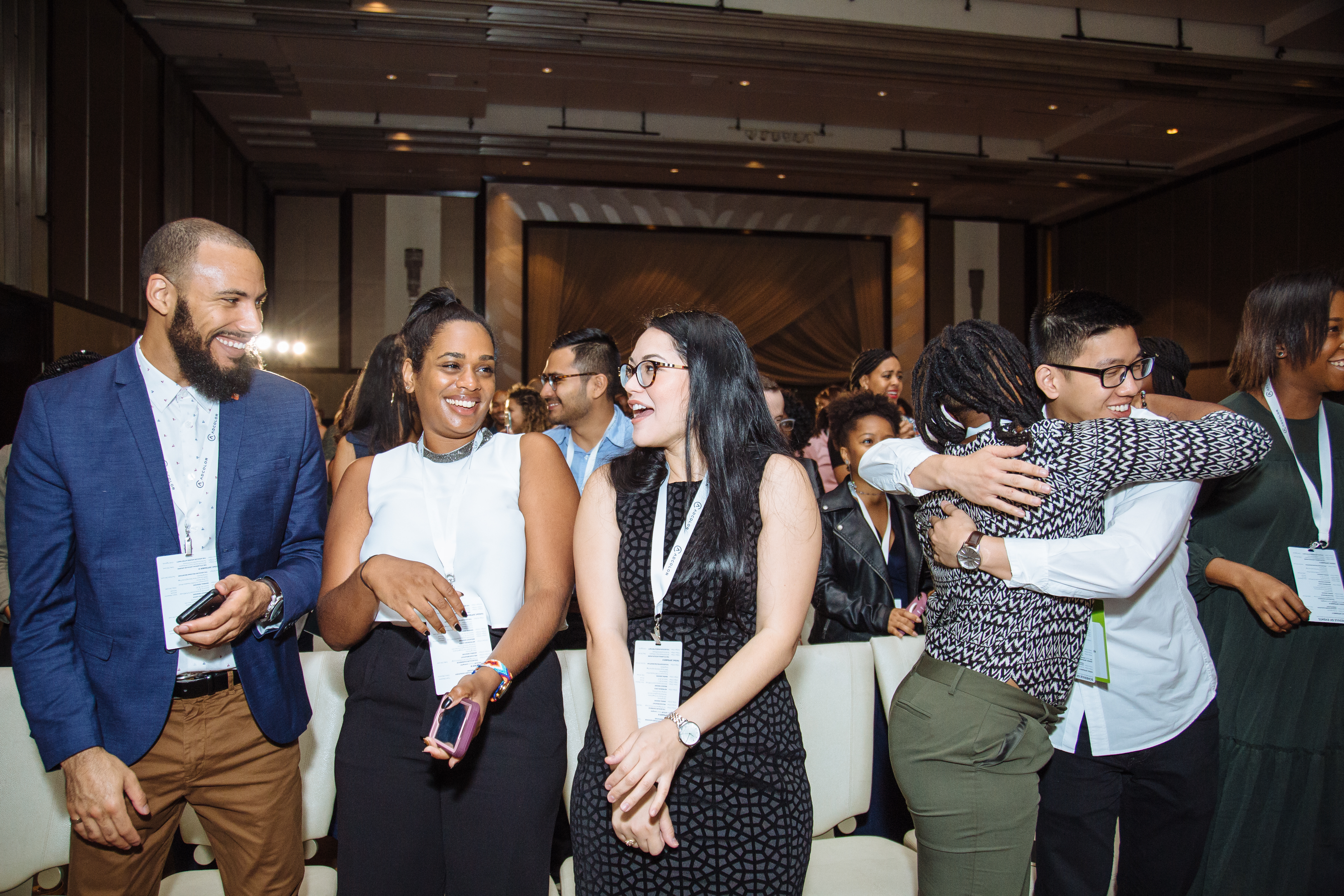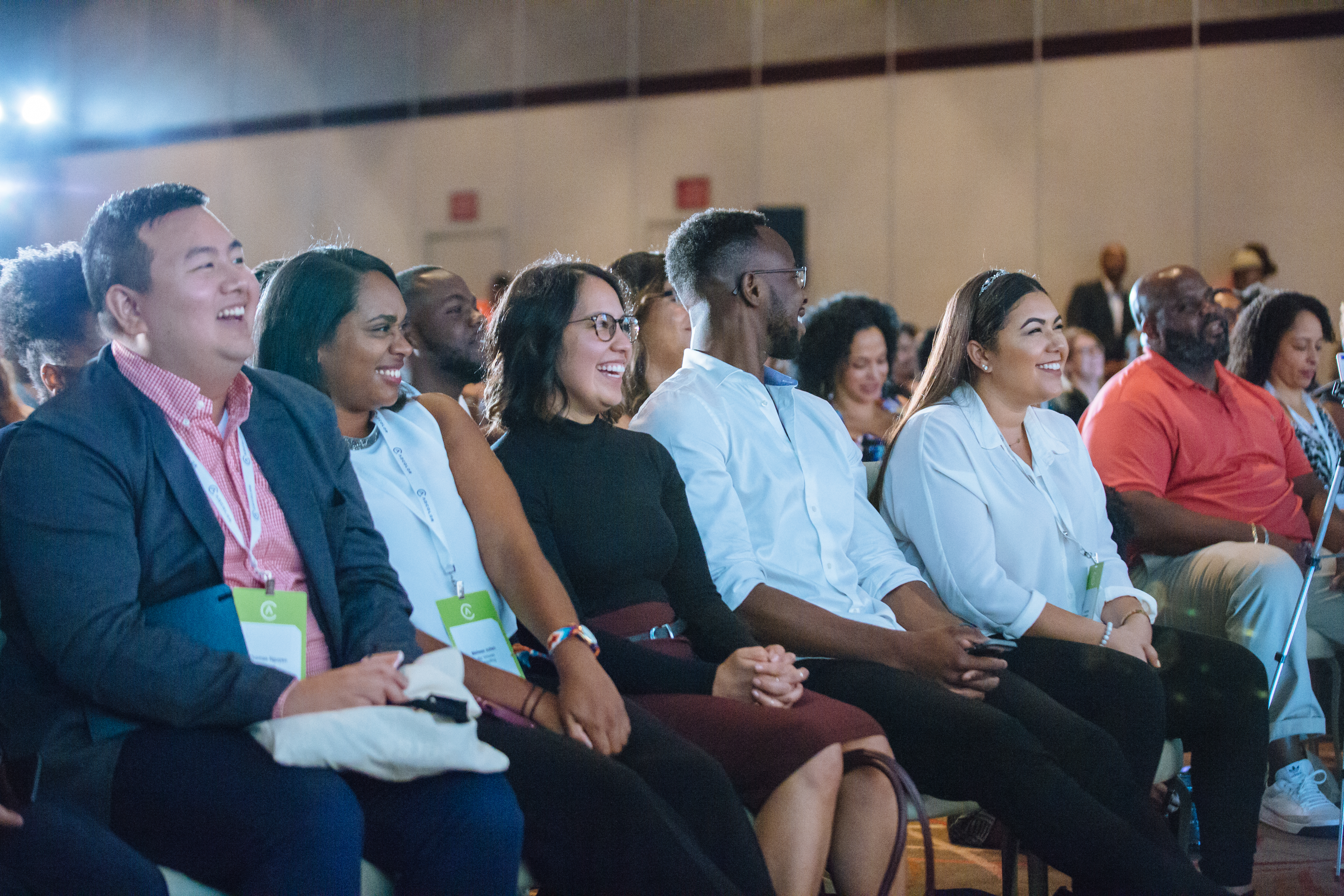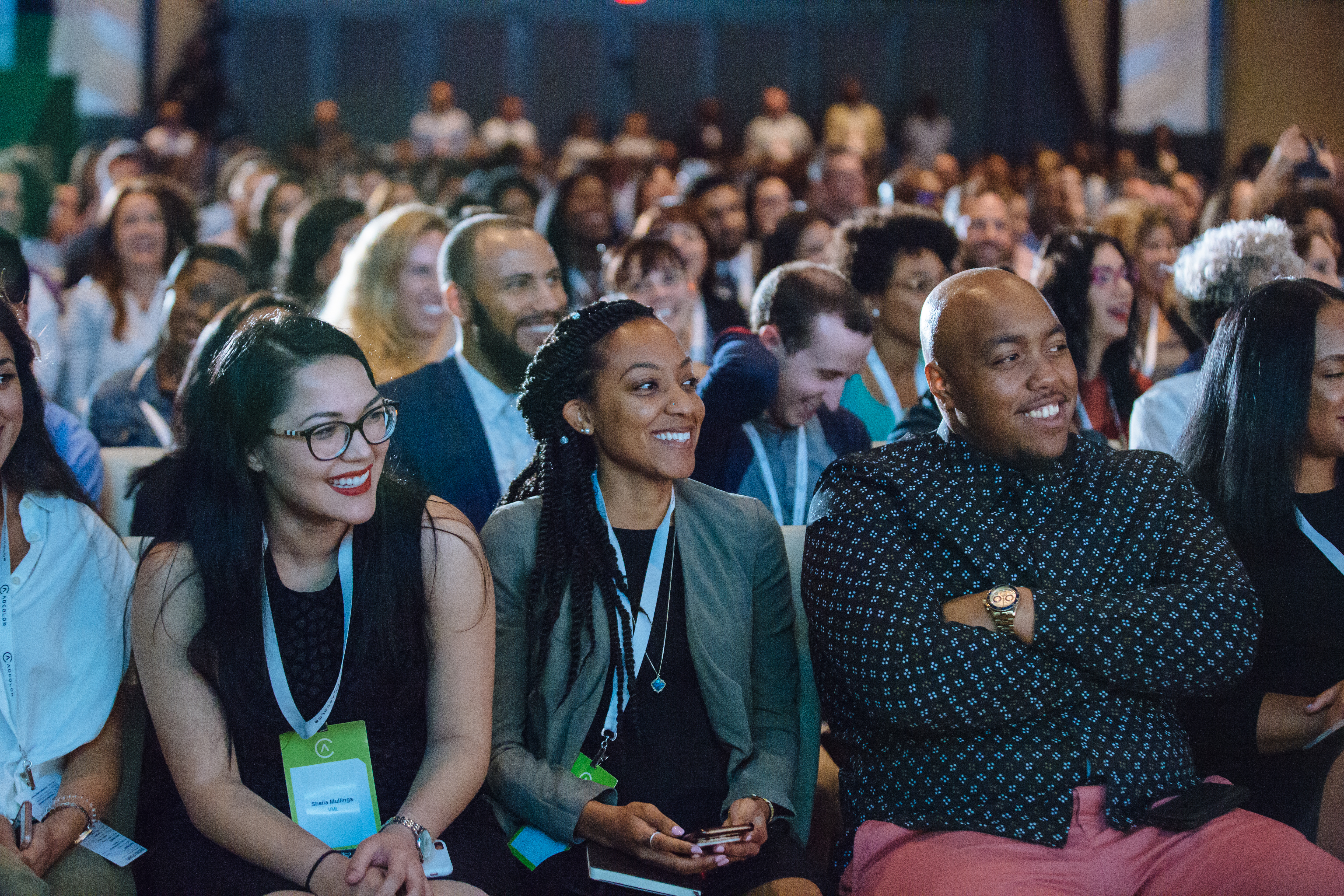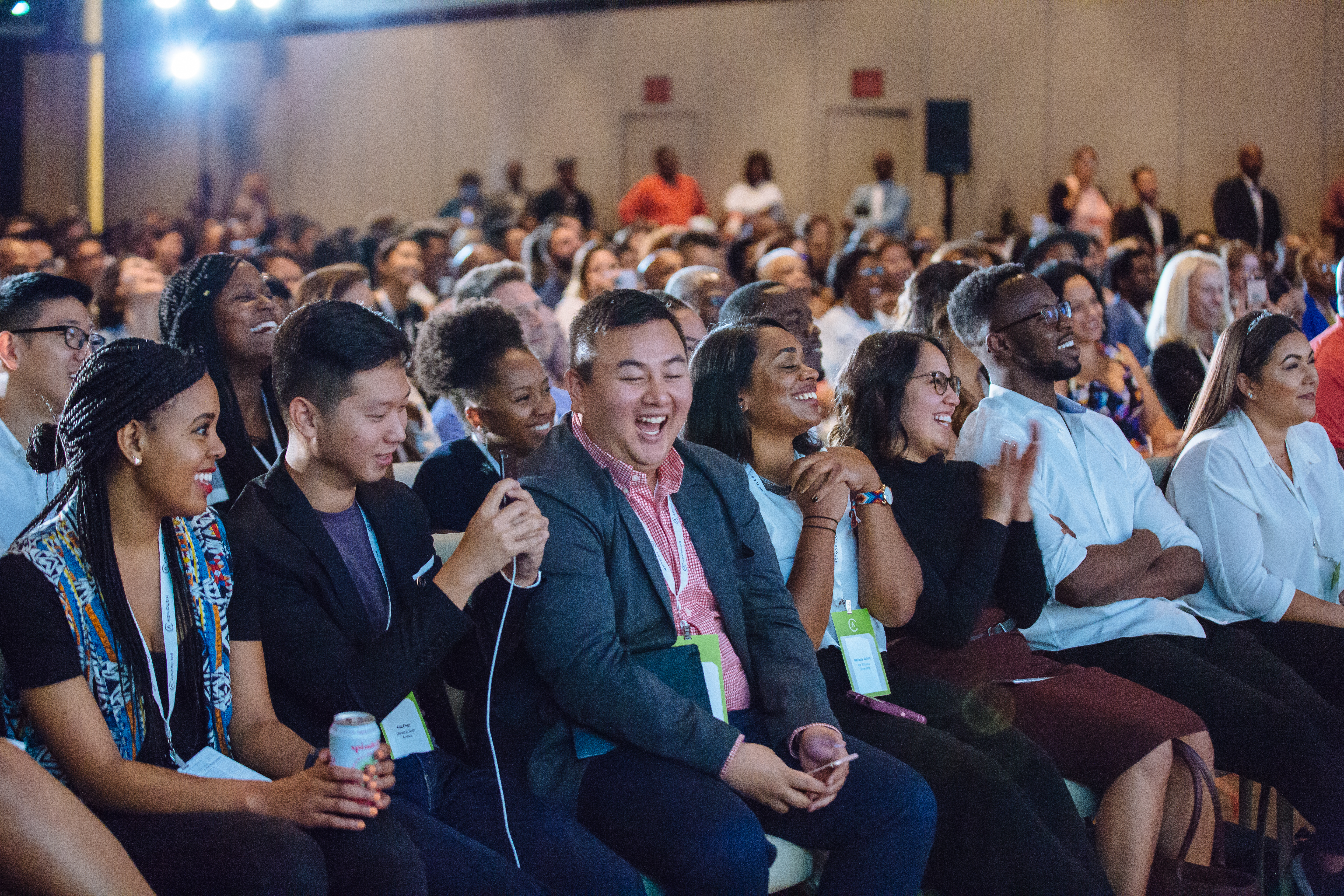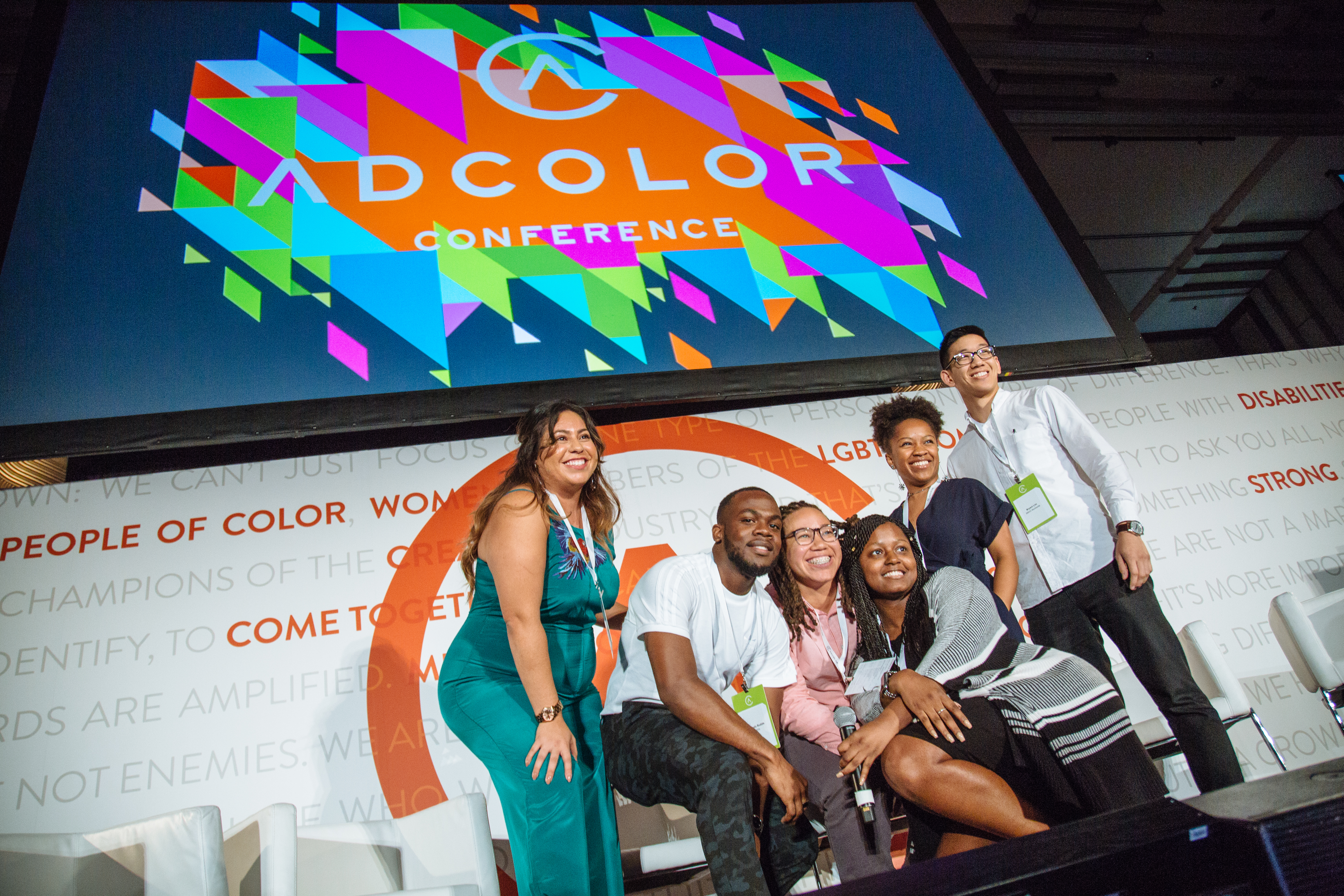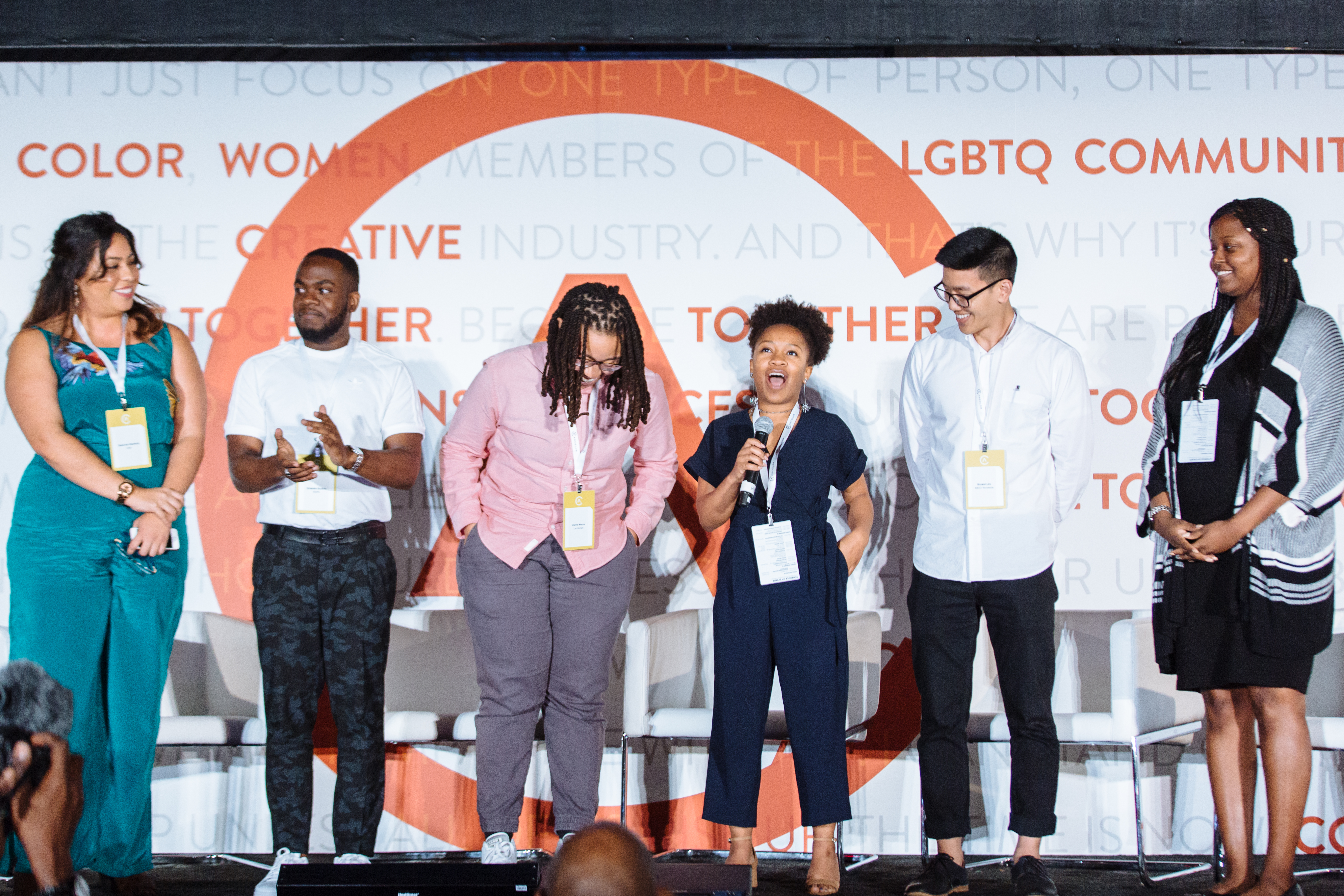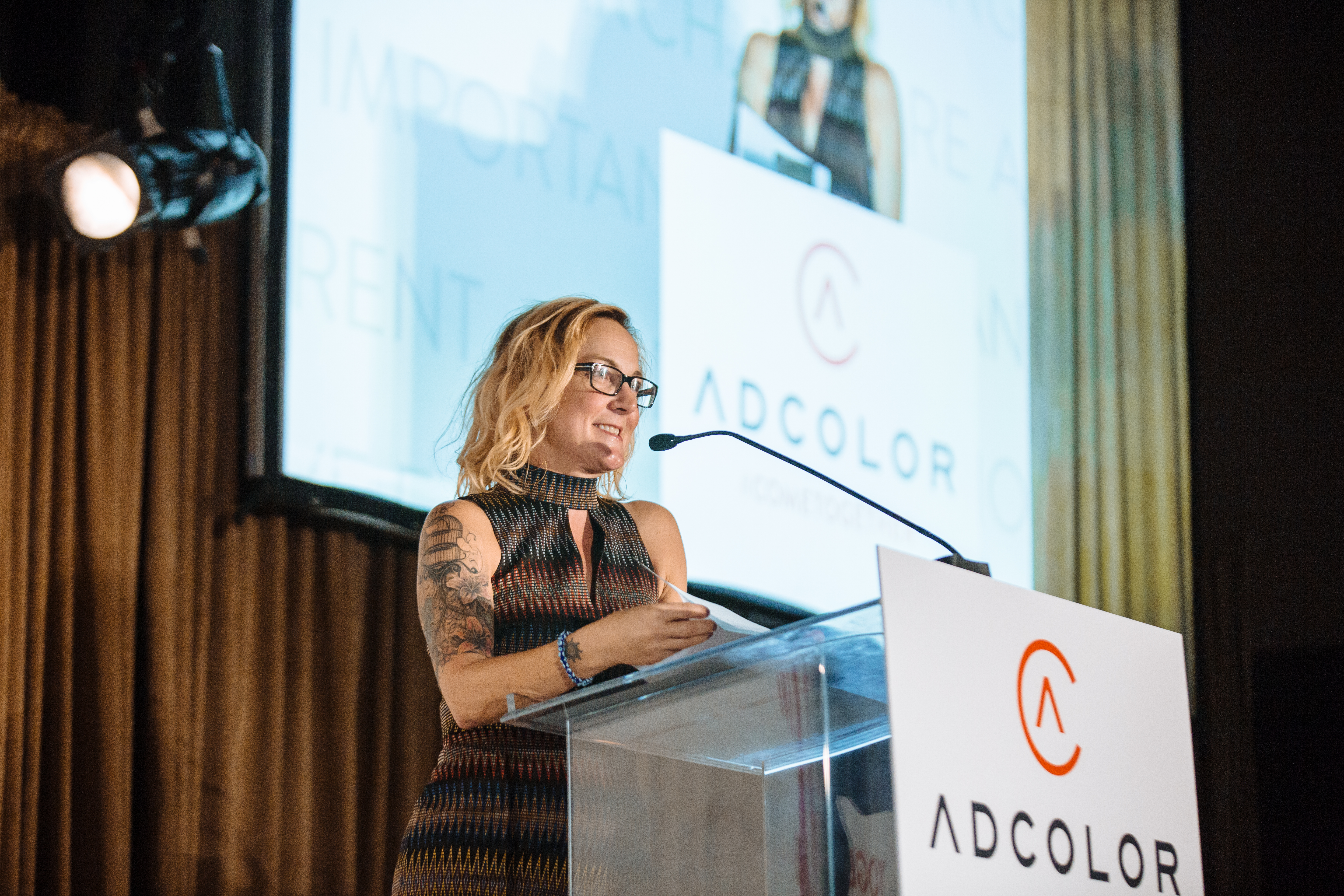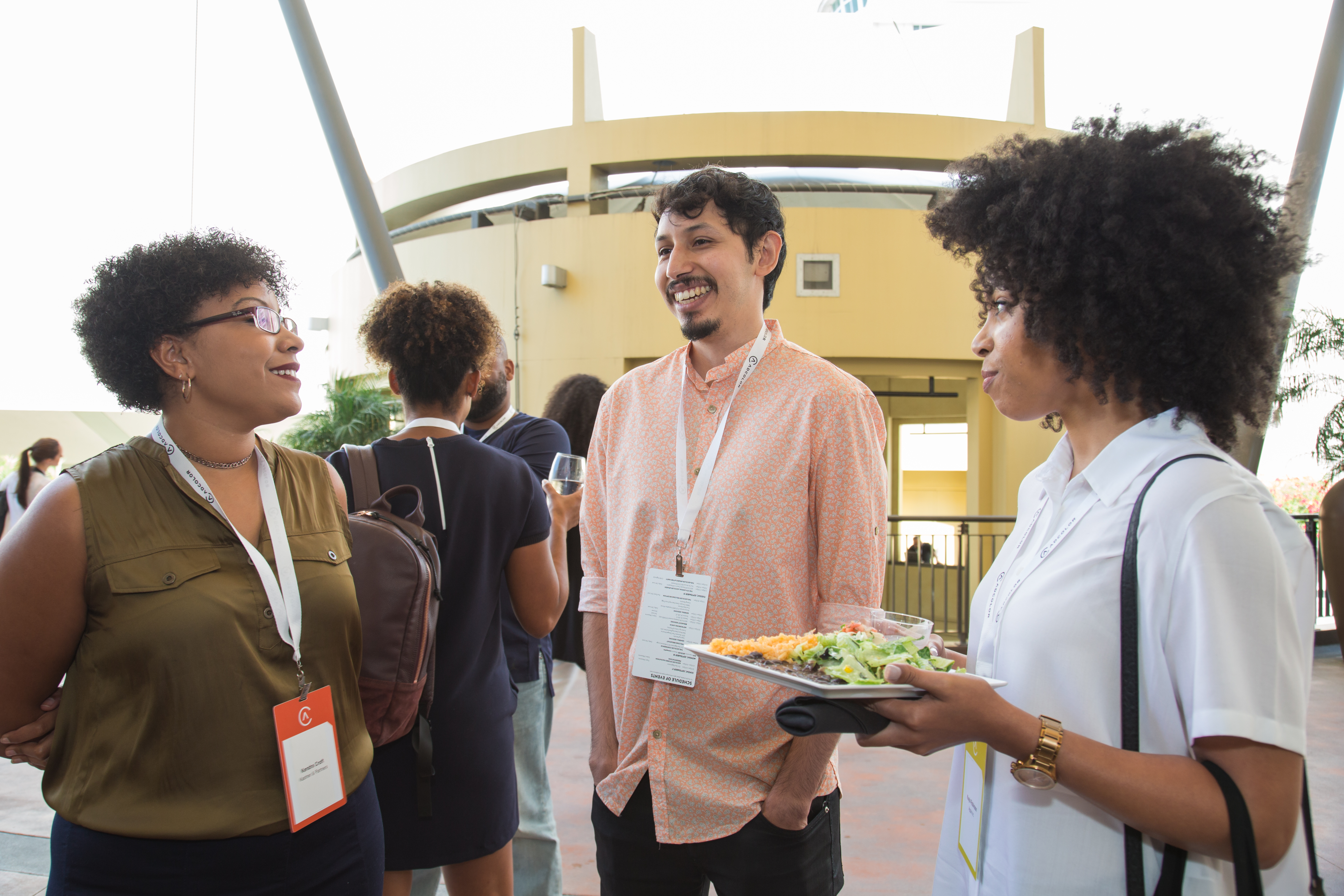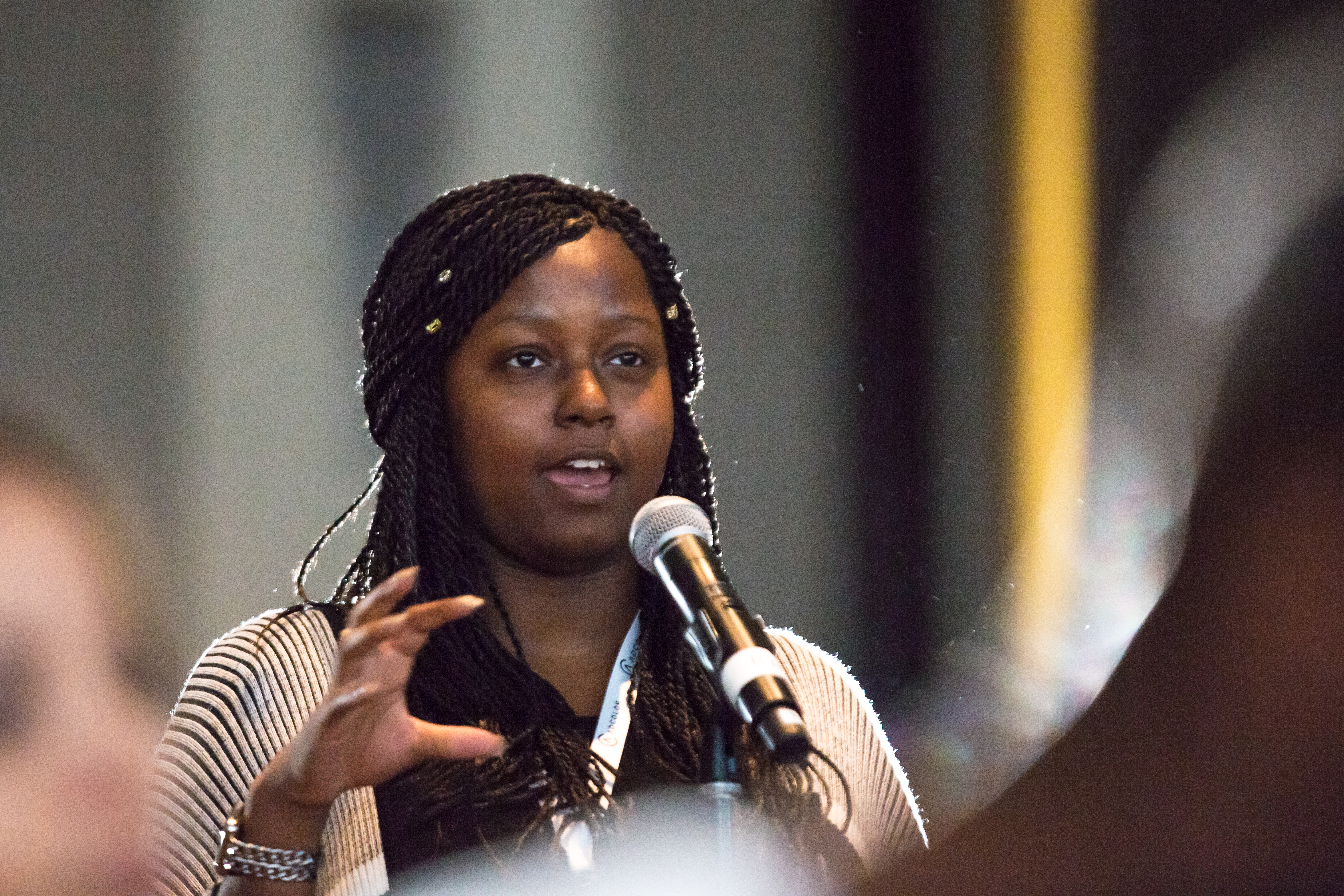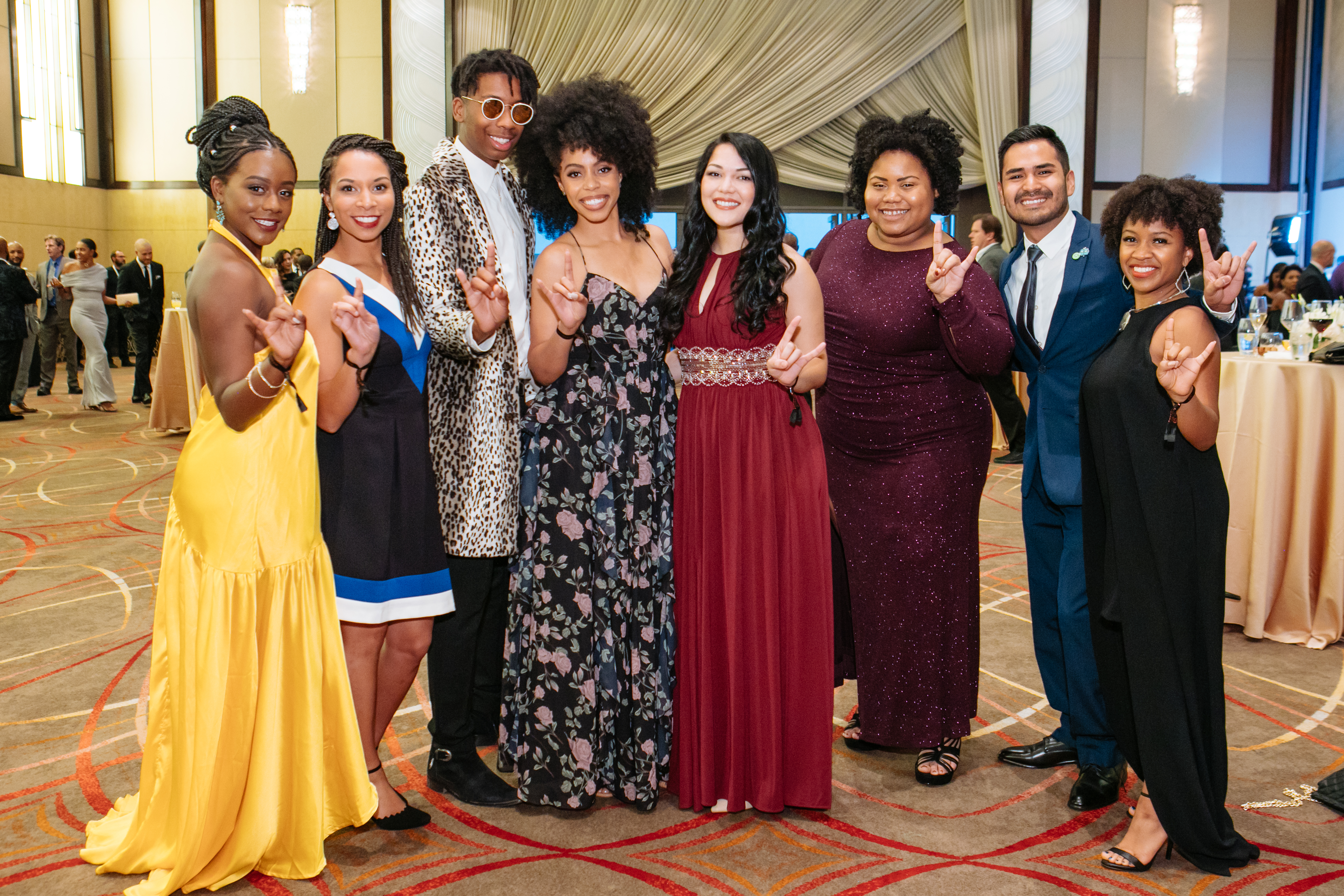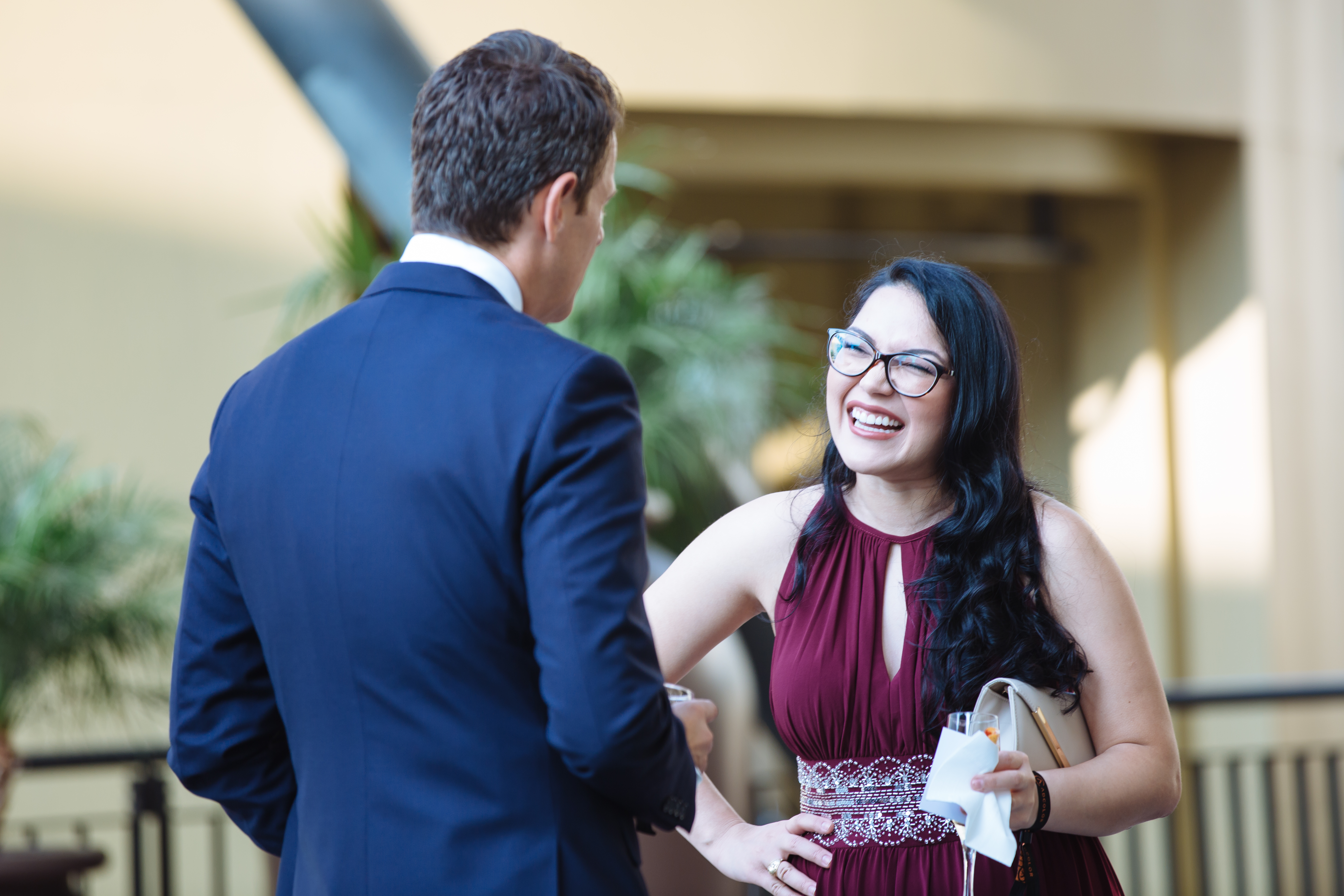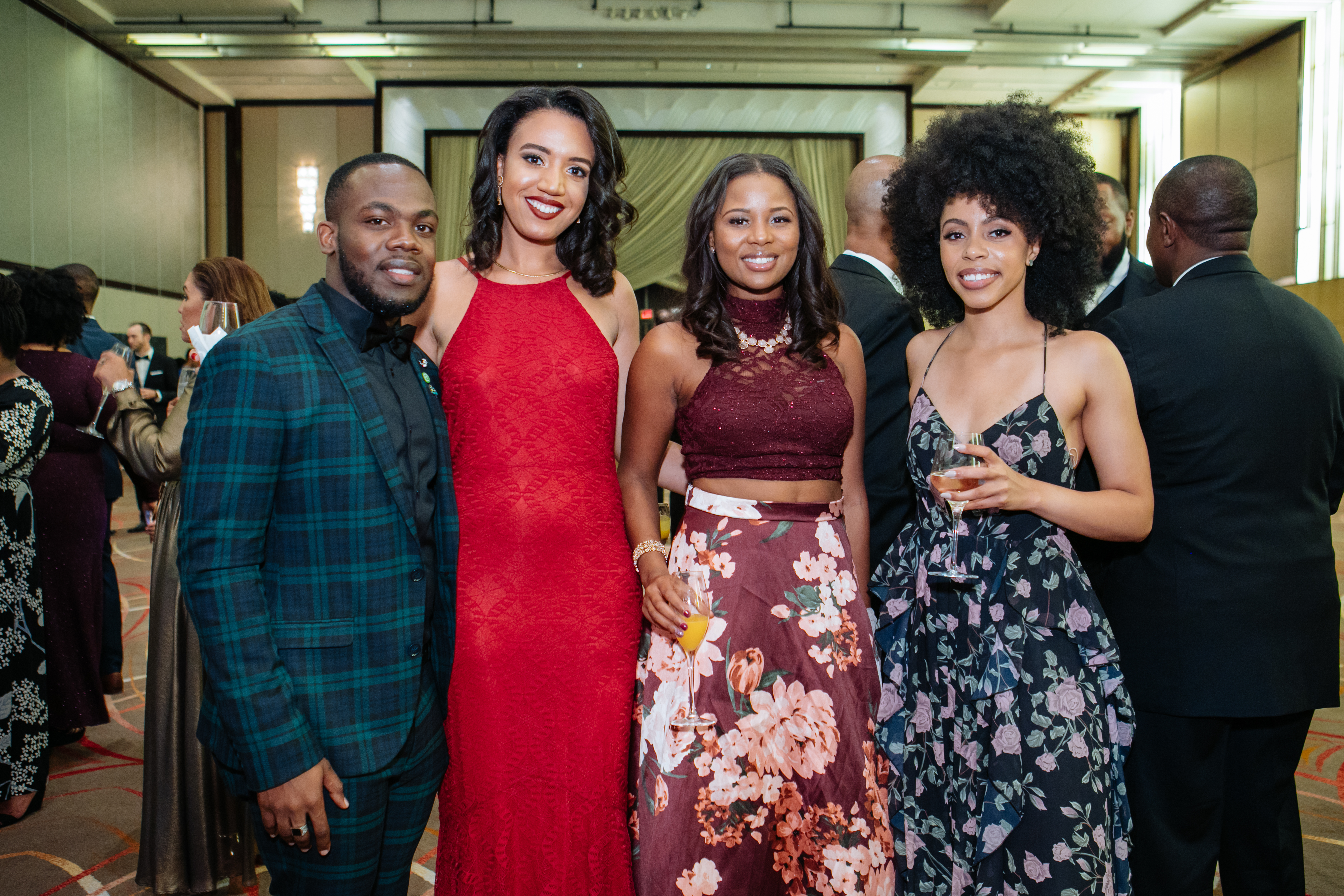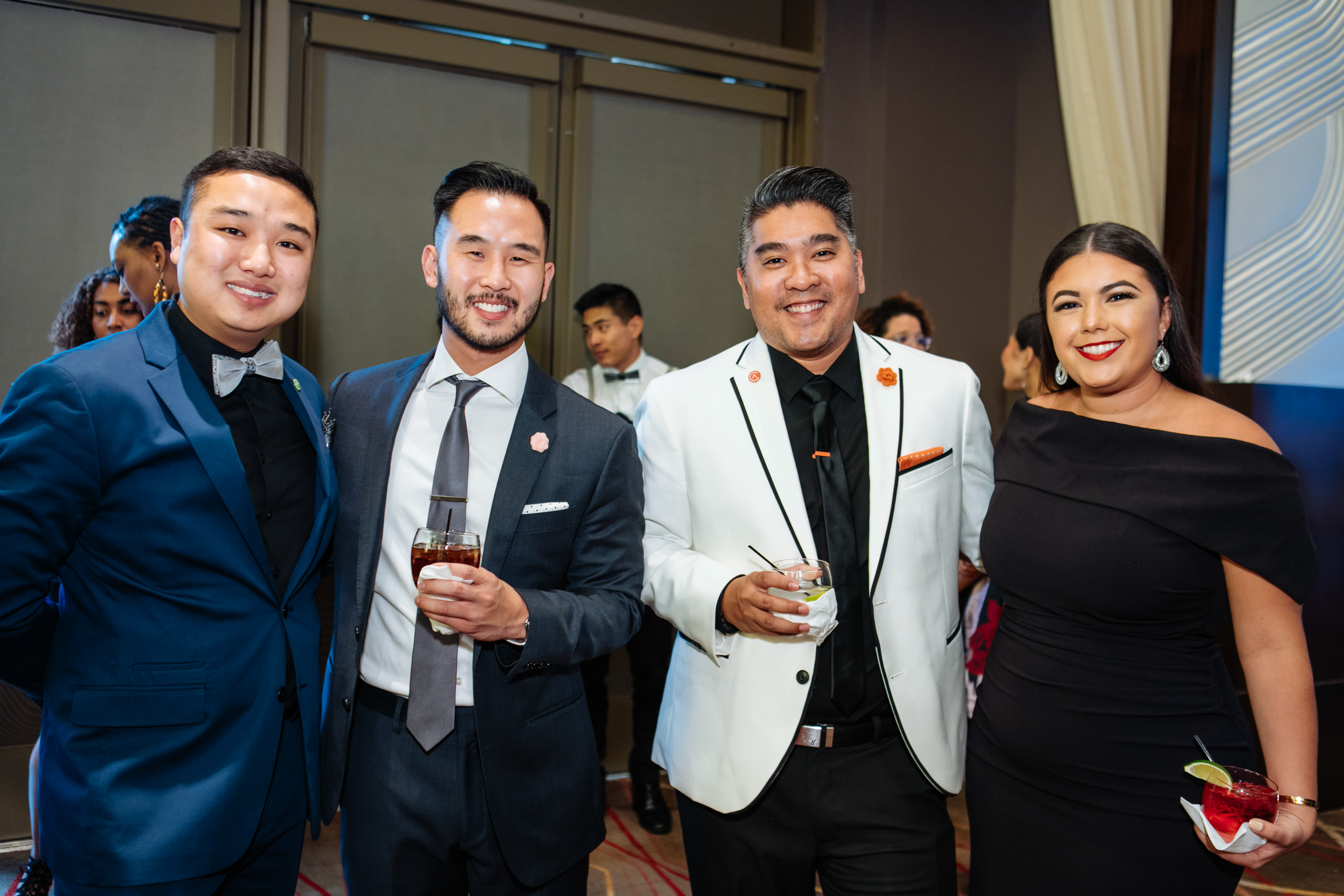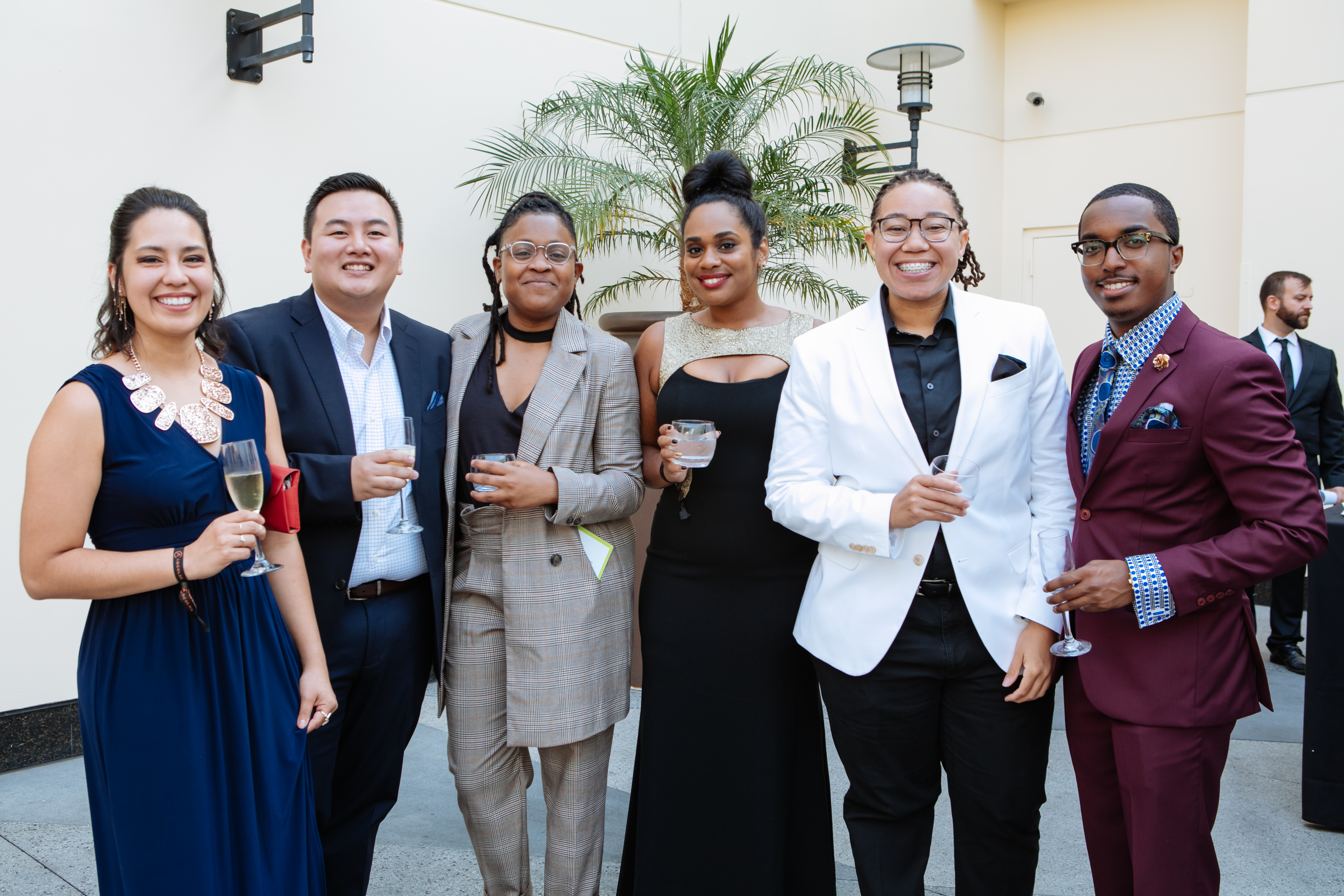 UNIVERSITY
Launched in 2012, with the belief that even the most successful professional can learn, be inspired, and share their knowledge, ADCOLOR University is an intensive training facilitated by top-ranked leadership and talent consulting firms. The FUTURES learn how to meet business objectives, increase their performance in corporate settings, excel in a professional environment, and take control of their career path. In the past, the program has introduced FUTURES and conference attendees to management and efficacy training and had special HR and management tracks focused on D&I. Currently, University is laser-focused on the FUTURES – giving specialized content to develop soft and hard skills during and around the conference.
2017 HACKATHON
Hackathon Topic to be Announced.
The Hackathon gives FUTURES a platform to tackle a huge problem—in a not-so-huge amount of time. Working in teams of six, FUTURES will be paired with two coaches who will help them sharpen their skills in collaboration, design thinking and rapid prototyping. Teams will have seven hours to come up with a creative solution to a social issue and present that to a panel of judges.