Blog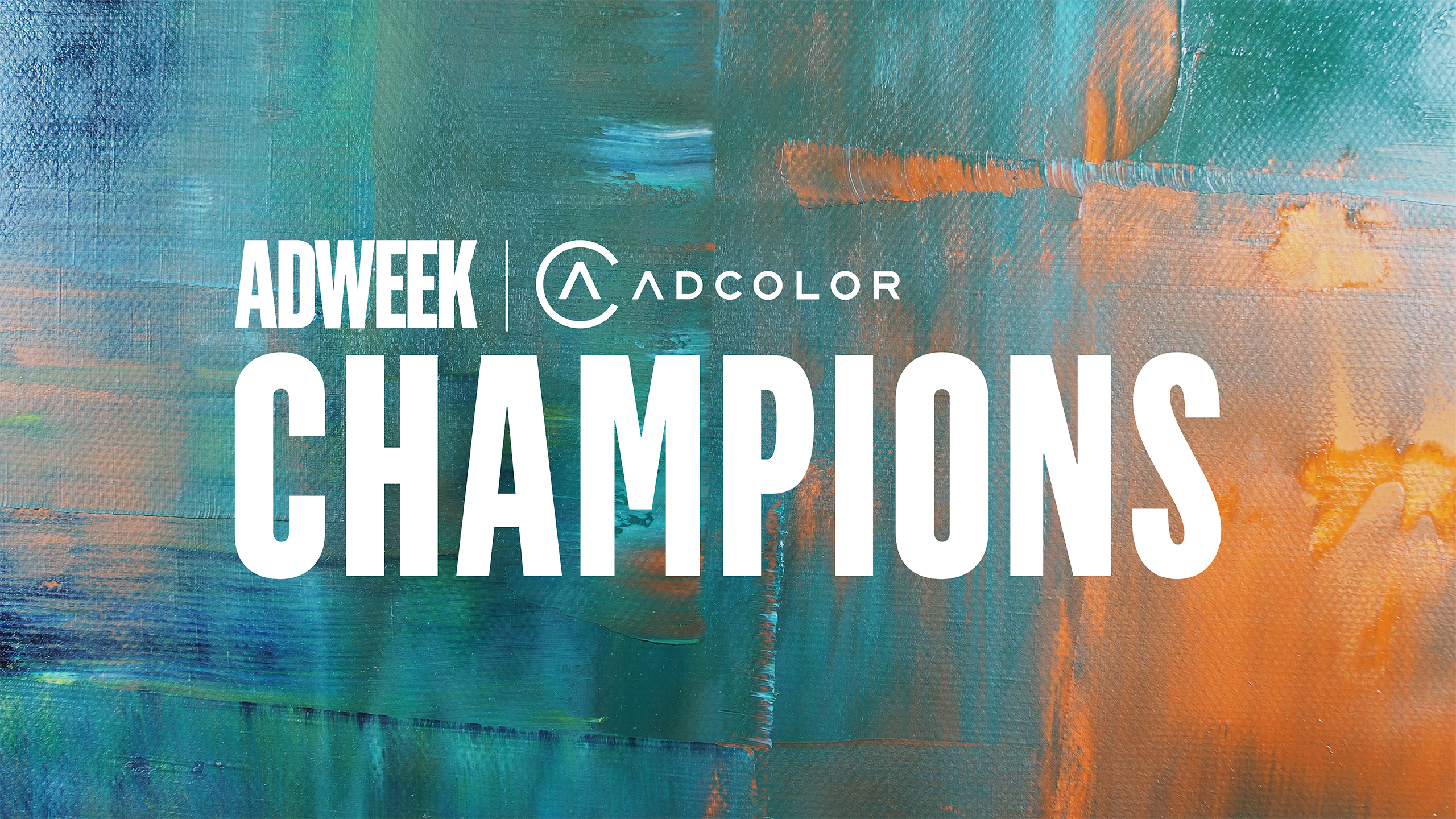 ADWEEK and ADCOLOR Proudly Announce the 2019 Champions List, Honoring Industry Allies, Diverse Talent and the Next Generation
The honorees include executives from across the advertising and marketing community who are leading change through influence and action
NEW YORK, April 24, 2019 (CISION / PRWeb.com) – Adweek, the leading resource for the brand marketing and advertising community, and ADCOLOR, the premier organization dedicated to celebrating diversity in creative industries, today officially revealed the 2019 list of honorees for the first-ever Adweek + ADCOLOR Champions award. Jointly selected by ADCOLOR and Adweek, the inaugural class of Champions comprises 18 fearless leaders and rising stars who embody the most effective examples of influencing inclusion and diversity in the marketing, advertising, media, technology and entertainment space.
The Adweek + ADCOLOR Champions will be published in Adweek's May 20 issue and honored at a celebratory luncheon sponsored by Omnicom at NeueHouse in New York City on May 22. One-third of event proceeds will be donated to ADCOLOR FUTURES, a unique program dedicated to identifying and nurturing the next generation of leaders in the advertising, marketing, media, and public relations industries.
The complete list of 2019 Adweek + ADCOLOR Champions include:
• Andrea Diquez, Chief Executive Officer, Saatchi & Saatchi New York
• Antonio Lucio, Chief Marketing Officer, Facebook
• Carla Hassan, Chief Brand Officer, Citi
• Doug Melville, Chief Diversity Officer, TBWA\ North America
• Eda Levenson, Co-Founder, Scope of Work
• Geneva White, Co-Founder, Scope of Work
• Jessica Rodriguez, CMO & President of Entertainment, Univision Communications Inc.
• Karrelle Dixon, Managing Director, Wieden + Kennedy
• Kevin Brady, Executive Creative Director, Droga5
• Marc Pritchard, Chief Brand Officer, Procter & Gamble
• Natalie Kim, Founder, We Are Next
• Rachel Frederick, Creative Director, Droga5
• Sandra Sims-Williams, Chief Diversity Officer, Publicis Groupe
• Sandy Gould, Global Head of Talent Acquisition, Learning and Leadership Development, Verizon Media
• Tariq Hassan, Chief Marketing Officer, Petco
• Trisch Smith, Global Chief Diversity & Inclusion Officer, Edelman
• Tiffany Smith-Anoa'i, EVP, Entertainment Diversity, Inclusion & Communications, CBS
• Valeisha Butterfield Jones, Global Head of Community Inclusion, Google
"It is exciting to partner with Adweek to amplify and highlight the work of champions and allies throughout the creative industries," said Tiffany R. Warren, Senior Vice President and Chief Diversity Officer, Omnicom Group, and Founder and President, ADCOLOR. "Their stories and their passion in identifying and giving back to the next generation is inspiring."
"Throughout my career, the value of mentorship I received is incalculable," said Carla Hassan, Chief Brand Officer, Citi. "Especially as an Arab immigrant who didn't see anyone that looked like me, I can think of no more important task than to pay that forward. I'm profoundly honored to be among this group of incredible mentors and mentees."
"These awards are an exciting moment to recognize that the world has changed," said Sandy Gould, Global Head of Talent Acquisition, Learning and Leadership Development, Verizon Media. "We have transformed from demanding conformity to celebrating difference and lifting each other up."
The Adweek + ADCOLOR Champions program is just one of two new platforms that Adweek and ADCOLOR introduced last year. In addition, Adweek and ADCOLOR will present the inaugural Vanguard Award at the 2019 ADCOLOR Awards in September. The honor will go to a recognized public figure who uses their celebrity to champion a cause or challenge the status quo, creating catalytic change and setting the stage for current and future generations to excel. The Vanguard Award recipient will also be featured on a special cover of Adweek.
"We're proud to partner with ADCOLOR on conceiving and bringing the Champions Award to fruition," said Lisa Granatstein, Editor, Senior Vice President, Programming, Adweek. "And we are honored to spotlight the leaders who are championing diversity and inclusion in their businesses as well as reaching back in ways that are truly transformative."
Click here to learn more about the Adweek + ADCOLOR Champions event and to inquire about tables or congratulatory ads. For all press inquiries, contact pr@adweek.com.
About ADCOLOR®
ADCOLOR® is a not-for-profit 501(c) (6) organization whose mission is to celebrate and champion diversity in the creative industries. Our process is twofold. First, we help individuals and organizations RISE UP, letting their accomplishments and ideas shine. Then we teach these new leaders and would-be-mentors how to REACH BACK and find others who deserve to be noticed and promoted. Our goal is to create a community of diverse professionals who are here to support and uplift one another. Learn more by visiting www.adcolor.org.
About Adweek
Adweek is the leading source of news and insight serving the brand marketing ecosystem. First published in 1979, Adweek's award-winning coverage reaches an engaged audience of more than 6 million professionals across platforms including print, digital, events, podcasts, newsletters, social media and mobile apps. As a touchstone of the advertising and marketing community, Adweek is an unparalleled resource for leaders across multiple industries who rely on its content to help them do their job better. Learn more by visiting www.adweek.com.
Categories
PR Contact
Katie Beaule
Press Releases from our media partners: MMR news, PRnewswire