Blog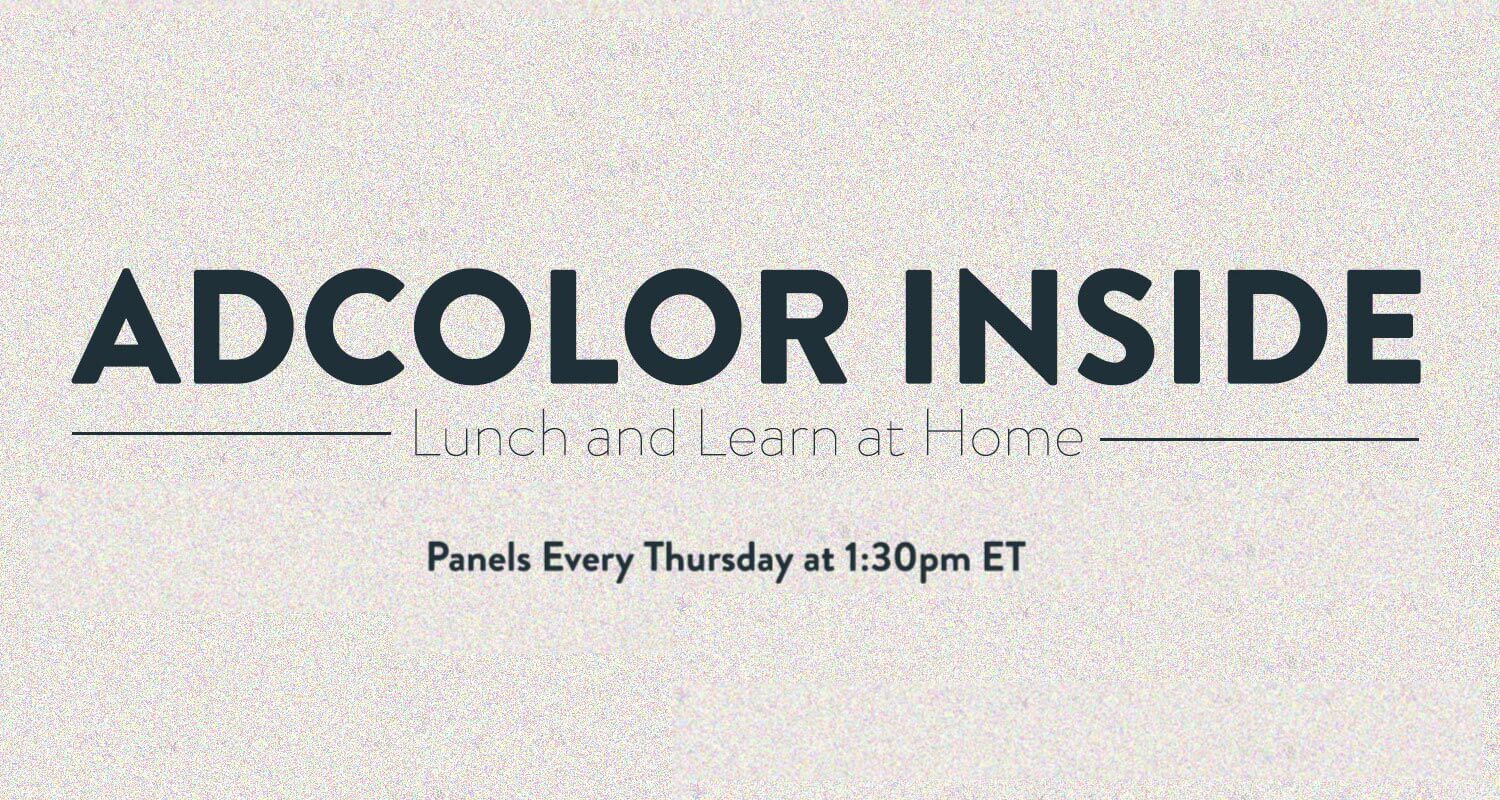 Introducing, ADCOLOR Inside: A Lunch and Learn Series Every Thursday at 1:30 PM ET
In the advent of staying inside the confines of our home, ADCOLOR is launching ADCOLOR Inside, a video series that gives people an inside look into some of the panel discussions from last year's conference. Viewers will have the chance to watch industry experts go deep in categories ranging from gender identity, colorism in the workplace, the LatinX diaspora, and so much more.
"We are very excited to launch ADCOLOR Inside and offer our community a way to stay together despite being physically apart," said Tiffany R. Warren, Founder and President of ADCOLOR. "It can be difficult to remain engaged and focused on diversity & inclusion efforts during this time, but now more than ever we need the knowledge, power and camaraderie of our ADCOLOR family to keep our purpose ignited. By bringing back some powerful discussions from last year's conference, we hope to give everyone a chance to be part of the conversation, whether it's for the first time or with a renewed outlook."
The series will run weekly premiering next Thursday, April 16th at 1:30 PM ET. To tune in, head to the ADCOLOR YouTube channel and be sure to subscribe. We'll also be sharing weekly reminders to encourage you to tune-in on our Instagram, so be sure to turn on push notifications.
We look forward to seeing you tune-in.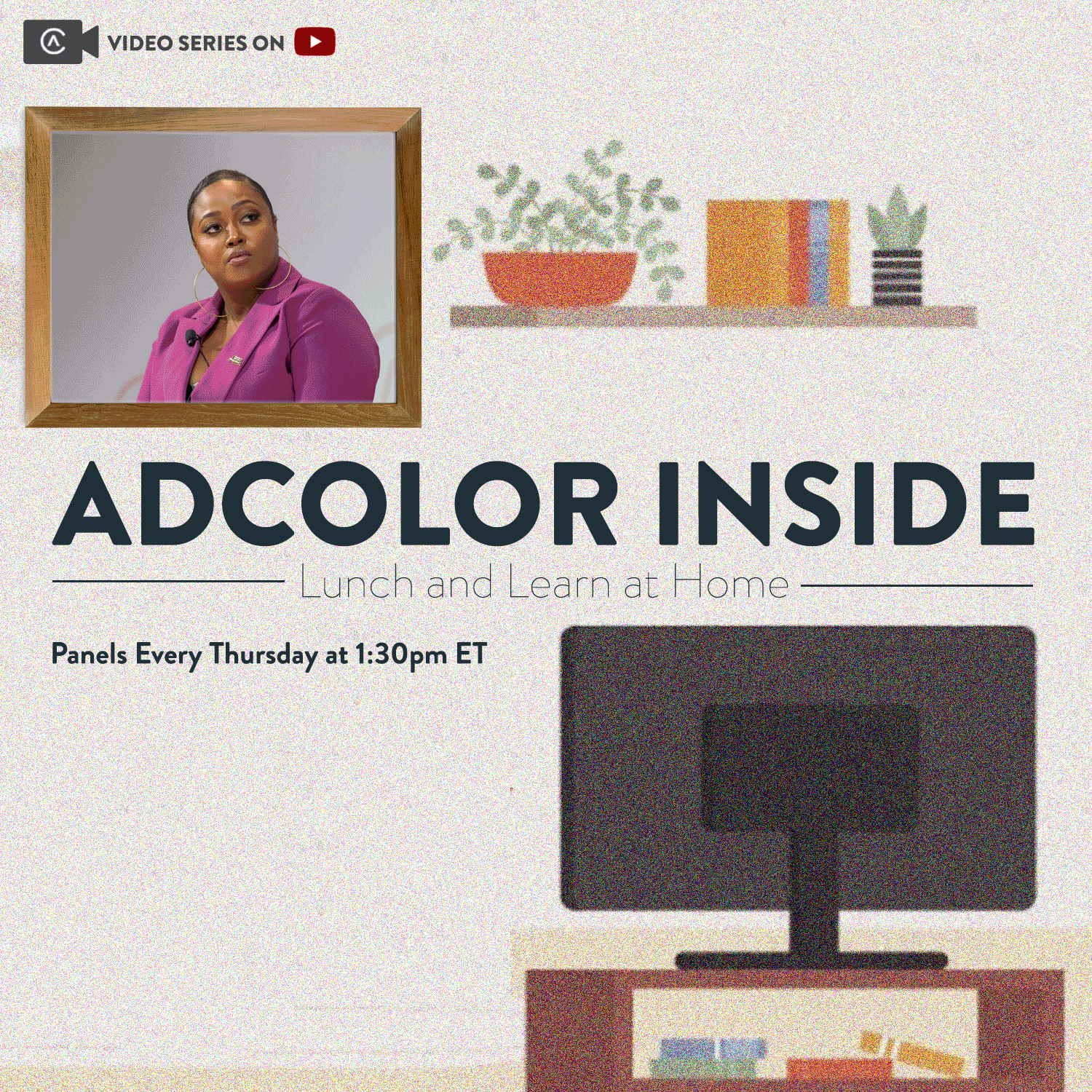 Categories
PR Contact
Katie Beaule
Press Releases from our media partners: MMR news, PRnewswire