ADCOLOR TEAM
Click To Read Team Member's Bio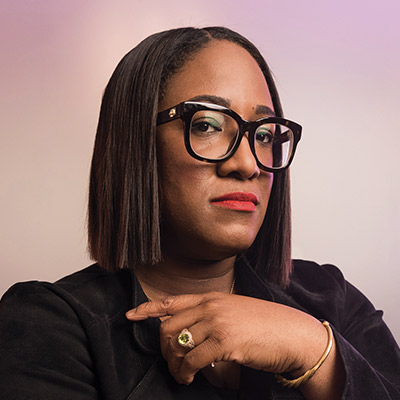 Tiffany R. Warren
ADCOLOR
Tiffany R. Warren is EVP, Chief Diversity & Inclusion Officer for Sony Music Group. In this newly created role, Tiffany will expand equity and inclusion activities and policies across of all Sony Music Group's (SMG) global recorded music, publishing and corporate divisions.

Recognized as a leader in the field of diversity, Tiffany is a talent strategist with 22+ years of championing diverse professionals in the advertising industry. In 2005, she founded ADCOLOR, which has launched the ADCOLOR Industry Conference, ADCOLOR Awards and ADCOLOR University. As President of ADCOLOR, she is deeply involved in the direction the industry is taking around diversity.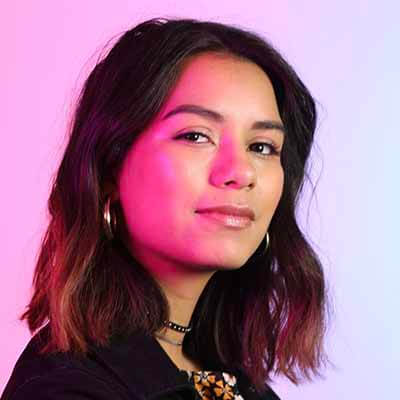 Criseli Saenz
ADCOLOR
Criseli Saenz is the Diversity, Equity and Inclusion Manager for Omnicom Group. She is on the D&I team focused on Omnicom-wide change efforts for the advancement and retention of top performing talent inclusive of women, people of color and LGBTQ's in a collaborative and diverse work culture.

She is also the Director of ADCOLOR Programs for ADCOLOR. A not-for-profit organization whose mission is to celebrate and champion diversity in the creative industries. Her role includes overseeing our ADCOLOR Community Groups like Latinx For ADCOLOR and managing the ADCOLOR FUTURES Program. A young professionals program designed to identify and nurture the industry's next generation of future leaders. With 7+ years of experience, Criseli shares in the success of this program which has garnered from across the nation, 220 of the most diverse, creative and talented individuals in Advertising, Marketing, Media, PR, Tech and Entertainment. In the efforts of providing training, mentorship and development to a class of 30 individuals.

In addition to Criseli's career in DE+I, she volunteers at her local church as a Vocalist, Project Manager and Service Producer. She is also passionate about leading a sisterhood group and building up the women in her community. She is a daughter, a sister, a mentor and friend with a mission to change hearts and minds one day at a time.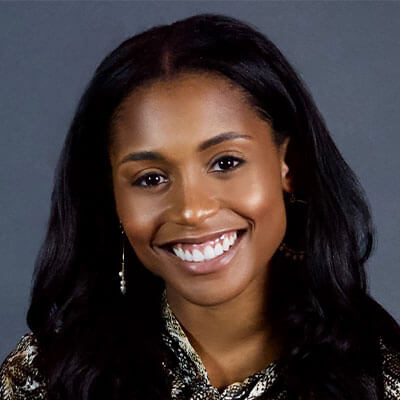 Alex Givan
Sony Music Group
Born and raised in New York, Alexandra Givan (She/Her) currently works at Sony Music Group as Director of Diversity, Equity, and Inclusion. In this role, Alexandra will support the expansion and execution of equity, and inclusion initiatives, policies, and strategy across SMG. Alexandra joins SMG from Comcast Corporation where she was a Senior Manager of Corporate Communications managing and implementing strategic programming to elevate Comcast NBCUniversal's brand reputation. She also supported the company's government affairs activities on federal, regulatory, and legislative issues and played an integral role in the development and execution of the communications strategy for their $100 million commitment to advance social justice and equality and evolving diversity, equity, and inclusion efforts. As a proud and active alumna of the T. Howard Foundation for Diversity in Media, Alexandra builds upon her connection with T. Howard to promote and facilitate diversity in the workplace. In 2018, she was awarded the "Influencer of the Year" award by the UMD Student Success Leadership Council (SSLC) for her commitment to minority undergraduates at the University of Maryland, College Park. Alexandra identifies as an ardent change-maker and dedicated leader, exemplified by her passion for youth mentorship, workplace inclusion, and education. In her spare time, she loves exploring new cultures abroad, growing and grooming her plant collection, and fine dining. Alexandra graduated cum laude from the University of Maryland, College Park with a Bachelor of Arts in journalism and a certificate in African American Studies.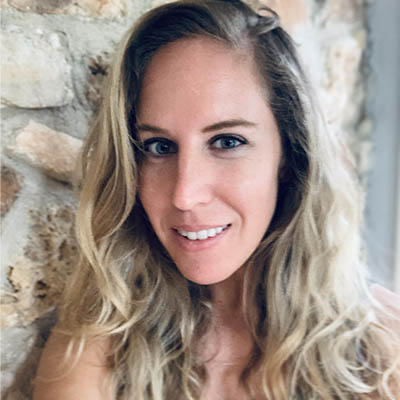 Ana Leen
ADCOLOR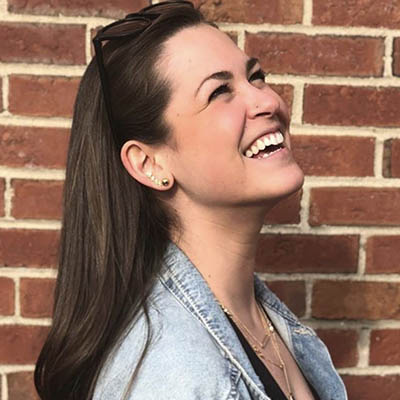 Katie Beaule
ADCOLOR
Katie Beaule is a Senior PR Manager at Omnicom Group. Working alongside the Chief Communications Officer, she oversees the development and implementation of internal, external and executive communications for the holding company. She works closely with comms leaders at Omnicom's five major networks—BBDO, DDB, TBWA, Omnicom Media Group and DAS—to ensure consistency and collaboration across the entire group.

Katie is also the Communications Manager for ADCOLOR, leading public relations efforts for the organization and its annual events. Prior to working in NYC with Omnicom and ADCOLOR, Katie worked at SHIFT Communications in Boston. During her time at the PR agency, she serviced B2B technology clients and secured quality coverage in publications such as Adweek, Entrepreneur and Forbes. Katie graduated from Ithaca College with a B.S. in Communication Management and Design and a minor in its Honors Program.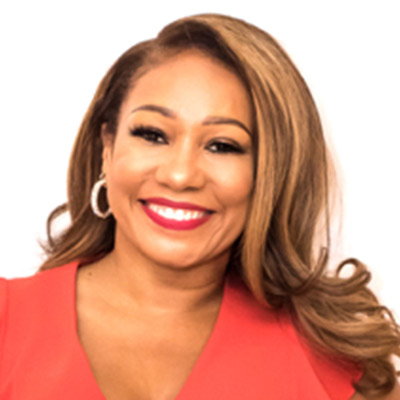 Yvonne McNair
ADCOLOR
ACCREDITATION, AWARDS & AFFILIATIONS

Certified Special Events Producer (CSEP)
Certified Technical Event Production
Named by BizBash as one of the top Event Producers in the U.S., 2019

Named as one of Black Enterprise's, 40 Game Changers, 2010

BizBash Finalist for Event Producer of the Year, 2010

BizBash Finalist for Social Planner of the Year, 2011

Emmy Nominee, Outstanding Historical Documentary, 2013

Member of International Special Events Society

Member of Women in Music

Member of The Recording Academy


Captivate Marketing Group is led by, Yvonne McNair, the highly creative certified Entertainment Marketing Professional and Emmy Nominated Event Producer. Yvonne has a proven track record of conceptualizing and orchestrating small and large production events, marketing campaigns and programs to effectively create business development opportunities, increase revenue and growth. Yvonne is known as a powerhouse behind the scene closing deals, sculpting entertainment, one exquisite experience at a time. She has worked with some of the biggest names and brands in the entertainment industry from grassroots organizations, Fortune 500 companies, and A-List artists.


Yvonne started her career early in the music industry, under the mentorship of Esther Gordy Edwards, sister of Berry Gordy and creator of the Motown Museum. At the age of 22, Yvonne was featured on the cover of Crain's magazine as "Someone to Watch in the Industry". The tutelage from Ms.Gordy-Edwards proved as an on-ramp for her career. Yvonne has used those valuable lessons throughout her career, establishing herself as a strategic thinker with the tenacity to over deliver for her clients. Her wealth of brand management expertise in both the branded corporate environment and entertainment industry, allows her to execute events and marketing programs that have increased ROI for her many clients.

Yvonne's experience has given her the latitude to create innovative marketing campaigns and event management for top brands and numerous media and entertainment companies over the years. The Sundance Film Festival, VH1, NBC, BET Networks, Apple Music, and MTV are among many others and for her work designing the marketing campaign for the Chicago Urban League's Emmy award-winning urban lifestyle television program, garnered her the Emmy Nomination as Event Producer. She was also nominated for an Emmy for her work on WVON's 50th Anniversary Historical Documentary.

Yvonne's creative reputation and work ethic have far-reaching effects that will stay with many of us for years to come. Notably so, her work with Prince. Yvonne was responsible for the Prince residency secret shows at City Winery in New York. In 2013, the shows were named as the 39th reason to love NY in New York Magazine. Yvonne was also responsible for producing Prince's record-breaking performance at the ESSENCE Festival in 2014, along with turning the Mercedes Benz Super Dome purple to commemorate the 30th Anniversary of Purple Rain.

Most recently Yvonne has continued her mission of creating historic events. In 2018, Yvonne produced the notable 30th Anniversary show of New Jack Swing at the Essence Music Festival and two historic shows at the legendary Apollo Theater. The show was led by the King of New Jack Swing, Teddy Riley and featured appearances by Keith Sweat, Guy, Blackstreet featuring Dave Hollister, Doug E. Fresh, Mc Lyte, Kool Moe Dee, SWV and DJ – D-Nice. Yvonne also produced the first annual BET Her Awards which kicked off the annual BET Experience weekend in Los Angeles. Yvonne's work is highly respected by top industry executives as she was able to break an artist without marketing dollars, radio airplay or label support.


Accolades to date: In 2010, Black Enterprise/WVON recognized Yvonne as one of the elite "40 Game Changers". She was also recognized by BizBash as a 2011 finalist for Social Event Planner of the year and in 2012 as Event Producer of the year. In 2013, Yvonne was nominated for an Emmy as a producer for a historical documentary that she created. Yvonne currently resides in New York City and is a current member of International Special Events Society, Women in Music and the Recording Academy. Yvonne holds a B.A. in Management and M.B.A. in Marketing. She is also a Certified Special Events Producer and Certified in technical event production.