ADCOLOR TEAM
Click To Read Team Member's Bio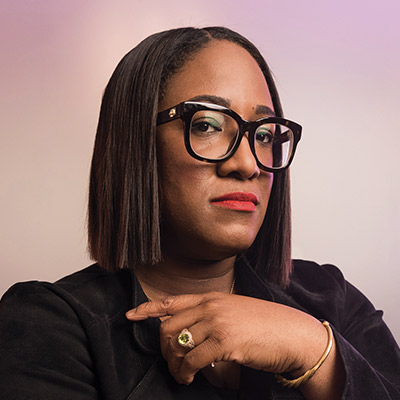 Tiffany R. Warren
ADCOLOR
Tiffany R. Warren is EVP, Chief Diversity & Inclusion Officer for Sony Music Group. In this newly created role, Tiffany will expand equity and inclusion activities and policies across of all Sony Music Group's (SMG) global recorded music, publishing and corporate divisions.
Recognized as a leader in the field of diversity, Tiffany is a talent strategist with 22+ years of championing diverse professionals in the advertising industry. In 2005, she founded ADCOLOR, which has launched the ADCOLOR Industry Conference, ADCOLOR Awards and ADCOLOR University. As President of ADCOLOR, she is deeply involved in the direction the industry is taking around diversity.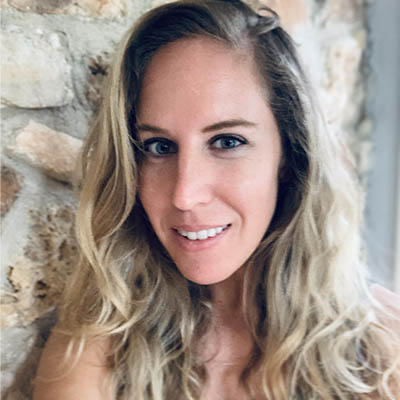 Ana Leen
ADCOLOR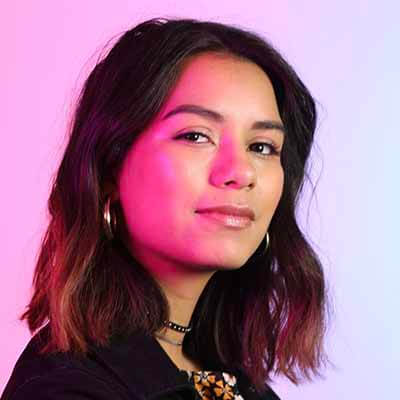 Criseli Saenz
ADCOLOR
Criseli Saenz is the Diversity, Equity and Inclusion Manager for Omnicom Group. She is on the D&I team focused on Omnicom-wide change efforts for the advancement and retention of top performing talent inclusive of women, people of color and LGBTQ's in a collaborative and diverse work culture.
She is also the Director of ADCOLOR Programs for ADCOLOR. A not-for-profit organization whose mission is to celebrate and champion diversity in the creative industries. Her role includes overseeing our ADCOLOR Community Groups like Latinx For ADCOLOR and managing the ADCOLOR FUTURES Program. A young professionals program designed to identify and nurture the industry's next generation of future leaders. With 7+ years of experience, Criseli shares in the success of this program which has garnered from across the nation, 220 of the most diverse, creative and talented individuals in Advertising, Marketing, Media, PR, Tech and Entertainment. In the efforts of providing training, mentorship and development to a class of 30 individuals.
In addition to Criseli's career in DE+I, she volunteers at her local church as a Vocalist, Project Manager and Service Producer. She is also passionate about leading a sisterhood group and building up the women in her community. She is a daughter, a sister, a mentor and friend with a mission to change hearts and minds one day at a time.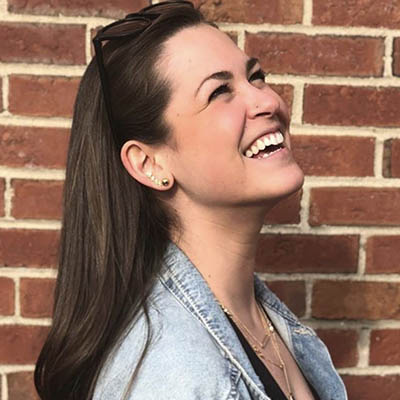 Katie Beaule
ADCOLOR
Katie Beaule is a Senior PR Manager at Omnicom Group. Working alongside the Chief Communications Officer, she oversees the development and implementation of internal, external and executive communications for the holding company. She works closely with comms leaders at Omnicom's five major networks—BBDO, DDB, TBWA, Omnicom Media Group and DAS—to ensure consistency and collaboration across the entire group.
Katie is also the Communications Manager for ADCOLOR, leading public relations efforts for the organization and its annual events. Prior to working in NYC with Omnicom and ADCOLOR, Katie worked at SHIFT Communications in Boston. During her time at the PR agency, she serviced B2B technology clients and secured quality coverage in publications such as Adweek, Entrepreneur and Forbes. Katie graduated from Ithaca College with a B.S. in Communication Management and Design and a minor in its Honors Program.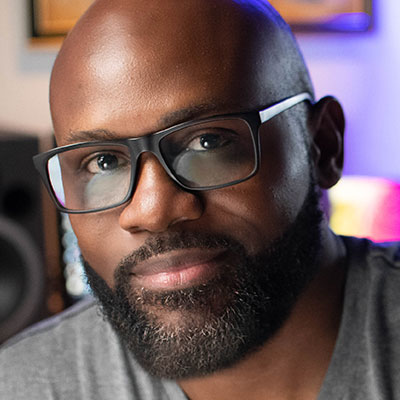 Akintayo Adewole
Adewole Photo + Film / Akande Music
For the past 20 years, Akintayo has built a dynamic career playing at the intersection of creativity, technology and design.  With a bachelors in Mechanical Engineering from Northwestern University, a masters in Information Systems from New Jersey's Institute of Technology and both a penchant and passion for expressing himself through the creative arts, Akintayo has made a way for himself to help individuals and organizations solve their technical and creative problems.  He believes that all good designs start with story.  All technical and creative decisions must support that story.  The result will be the best possible version of that story ever told as supported by the infrastructure of a sound design.
Akintayo's career work as an audio-visual design engineer in the corporate sector has helped to inform his creative work musically, photographically and through film.  For the past 14 years, he has served as the music director and portrait photographer for ADCOLOR, an organization that focuses on diversity, equity and inclusion within the advertising, marketing and media industry.  His photographic subjects have spanned from the music industry, to Hollywood, to corporate and includes the likes of Snoop Dogg, Eva Longoria, Becky G, Jesse Williams, Wilson Cruz, Laz Alonso and Aisha Tyler.  He has been published in Elle, Vogue, Upscale and Essence magazines.  All of his work can be seen at http://www.adewole.com/.
Akintayo is forever a student, always pushing both technological and creative boundaries.  His latest entreprenurial venture, Darker Pixels, is based around telling high production value stories cost effectively by using a virtual production (VP) workflow. VP tools include immersive and experiential technologies such as real-time 3D rendering and virtual/augmented/mixed realities.  You can follow his chronicle into this space on his vlog, http://becomingdope.com and at http://darkerpixels.com.
Akintayo is the proud father of three amazing teenage children and husband to a patient, kind and loving wife of 20+ years, who has been supportive of him and all of his creative quests.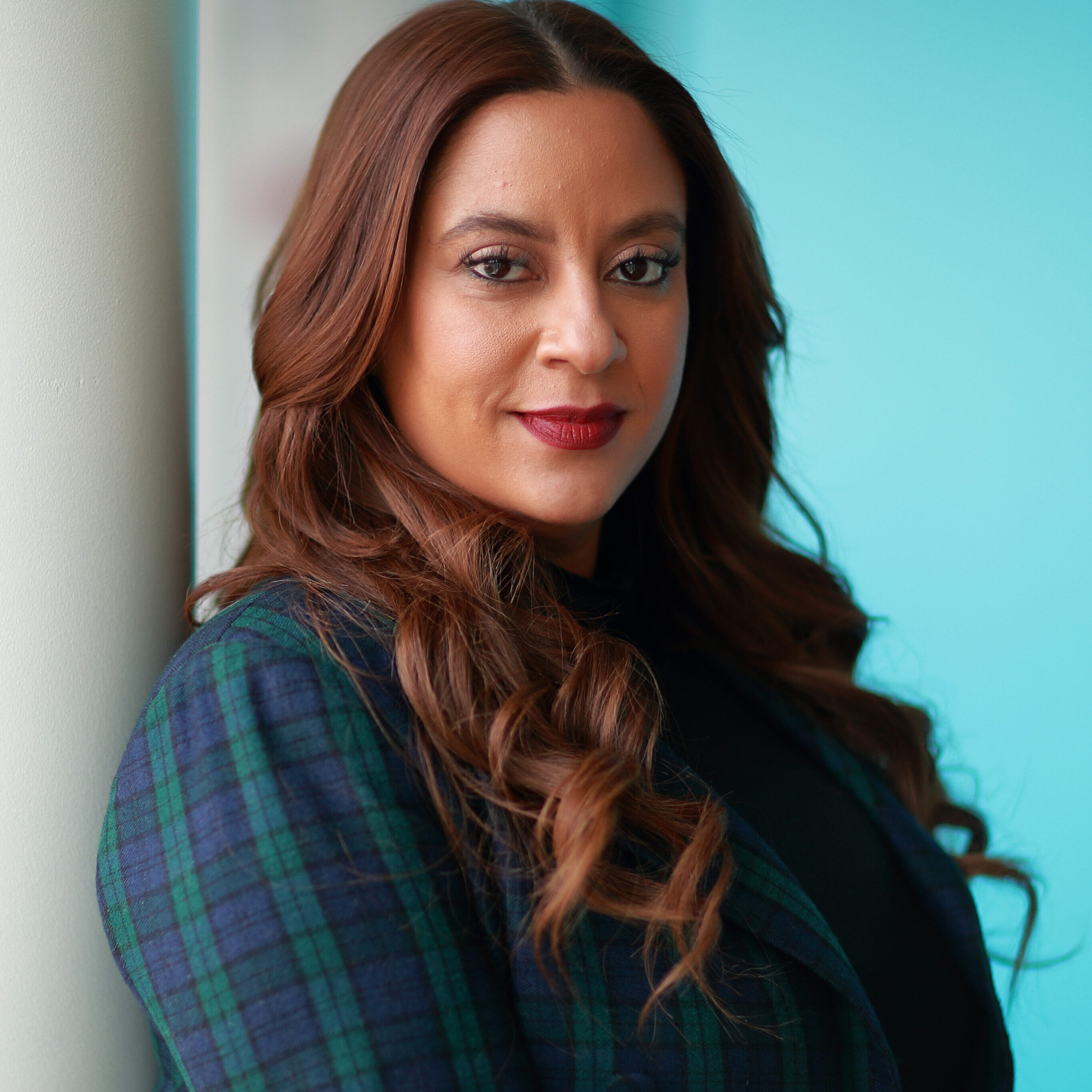 Isa Beltre
ADCOLOR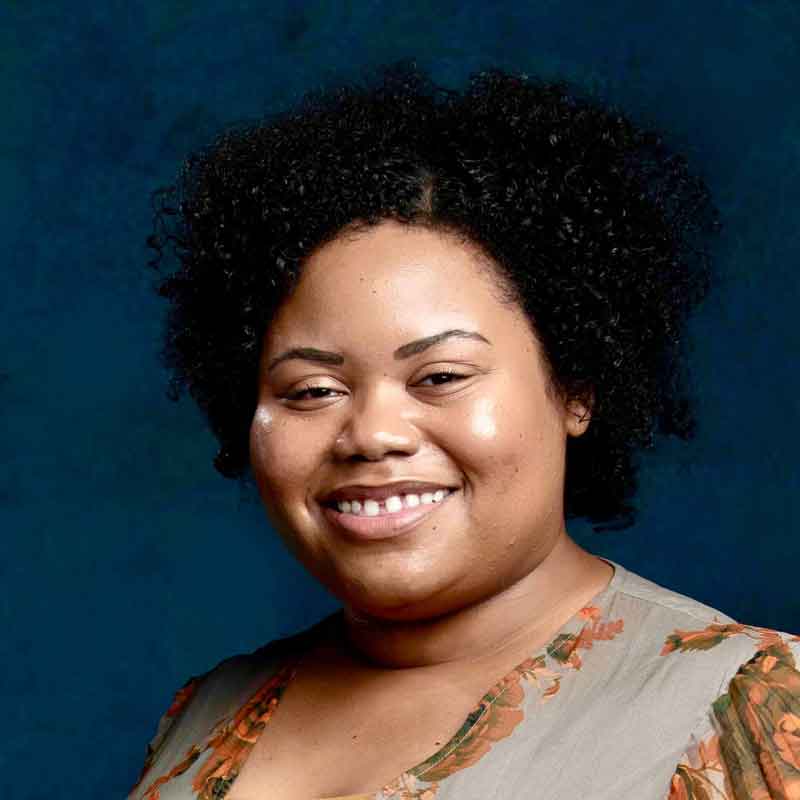 Candace D. Queen
ADCOLOR
Candace is a multi-hyphenate creative and business leader focused on combating racial inequities through strategic design and building brands that create a positive impact in the communities they serve.
An award-winning creative entrepreneur, Candace is an inaugural Estée Lauder x Vital Voices VV Visionaries Fellow and alum of the LBJ Women's Campaign School. She served as a member of the SnapChat U.S. Creative Council and is a 2020 fellow of the NAACP's NEXTGENprogram. Candace has been recognized as one of the 4A's 100 People Who Make Advertising Great, a 4A's MAIPer to Watch, a Bill Sharp Award Honoree, a 2014 ADCOLOR FUTURE and recipient of ADCOLOR's Unsung Hero Award. She's a part of the 3% Movement's Accelerator's inaugural class and a 2020 winner of the Create & Cultivate Small Business Pitch Competition.
Candace champions diversity and inclusion through her current work as the Vice President of the American Advertising Federation's Mosaic Center, and in the past as the Chair of the AAF's Mosaic NextGen Leadership Council, and the Co-Chair of the ADCOLOR Advisory Board. She's also infused DEI in advertising curricula as an adjunct professor and lecturer for several universities and portfolio schools. She founded Tabernacle in 2019 – a branding and design consultancy where she's guided agencies and brands in building and maintaining a community-centric ethos and equity-first approach in their brand's DNA.
A native Texan with a rich Louisiana Creole heritage, you'll often find her exploring her roots through art and the lens of food, dreaming up a new dish or putting a spin on a classic.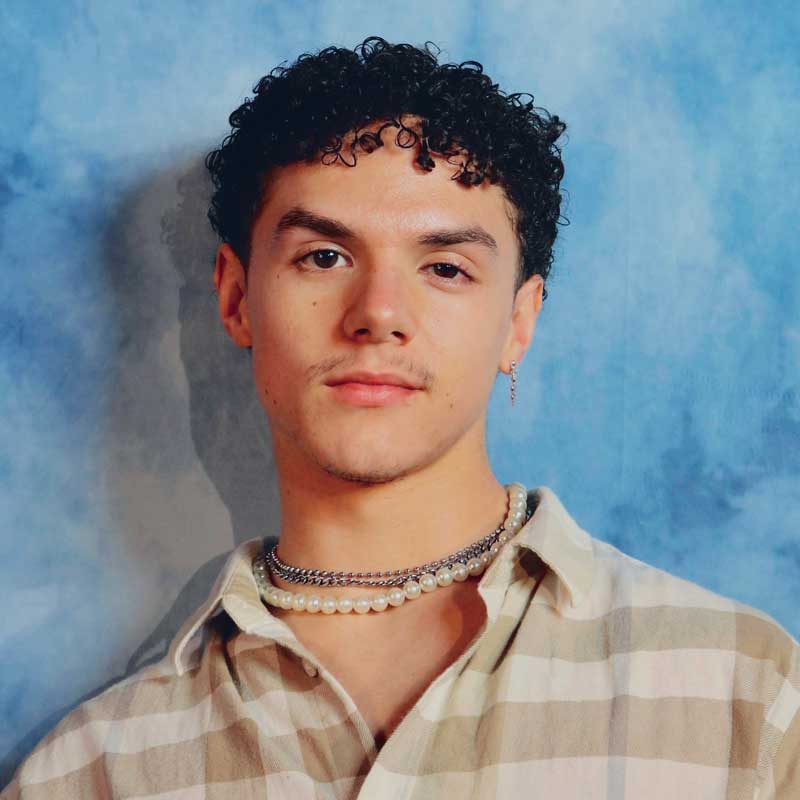 JOEDEN HERNANDEZ
ADCOLOR
I am very excited to be an incoming member of the ADCOLOR team as an intern this summer! D.E.I advocacy has always been very important to me because of what I learned from my experiences as a Bronx native, a queer person and through my Puerto Rican heritage. During my time in college, I have put efforts to help other students who are in need of acknowledgment of their identity, and receive the tools to continue their educational journey in safe and inclusive ways. I joined the D.E.I committee to continue their efforts for D.E.I integration in their educational system. One prime example of those efforts were the installation of gender neutral bathrooms in the campus' "Founder's Hall". While there is still a lot of work to be done for all educational institutions, the passion for implementing D.E.I for minority youths in these systems are fresh and formidable.
Being a Bronx native, I have learned first-hand and empathize with those who endure struggles in communities that lack resources for the majority of Bronx families. Experiencing it as a child in a single parent household, the endurance it takes for parents in low-income/middle class communities inspired me to help those in need especially our youth. I have represented my former college's TRIO program and assisted students in low-income households by amplifying their voices. Another example, in our recent constructed town hall, my student-leadership and participating with the committee was an important tool to serve for those who feel voiceless and lost in environments that hurt or ignore their existence.
Living in our current society as a queer person speaks volumes on why I work for D.E.I. Queer people, specifically POC individuals have and are still under attack through pressuring legislation and rhetoric that dehumanizes us. My passion and testimony as a resilient queer student leader ignites a necessary fire of activism and allyship for many others in need. It takes more than idea to help these overlooked communities but it's the empathy we as humans have to share in order to recognize what our mission is in this world.
I know as leaders it's important to balance out the service we have for others and for ourselves, and I've learned that we have to put favor into our lives in order to continue putting other lives in favor. When I am not working on D.E.I based projects, I take time for rejuvenation by meditating, going to the gym, and journaling. I also love going to the movies with my mom, discovering new music and expanding my knowledge about the music industry. I take joy in exercising art, whether it is creative writing, modeling and such. I also enjoy going to art museums and galleries to help inspire and educate myself within queer inspired artistry.