BOARD OF DIRECTORS
Click To Read Board Of Director's Bio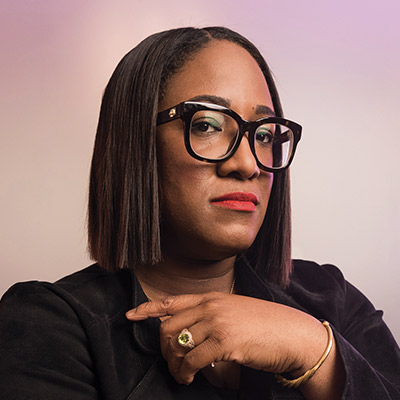 Tiffany R. Warren
Sony Music Group
Tiffany R. Warren is EVP, Chief Diversity & Inclusion Officer for Sony Music Group. In this newly created role, Tiffany will expand equity and inclusion activities and policies across of all Sony Music Group's (SMG) global recorded music, publishing and corporate divisions.

Recognized as a leader in the field of diversity, Tiffany is a talent strategist with 22+ years of championing diverse professionals in the advertising industry. In 2005, she founded ADCOLOR, which has launched the ADCOLOR Industry Conference, ADCOLOR Awards and ADCOLOR University. As President of ADCOLOR, she is deeply involved in the direction the industry is taking around diversity.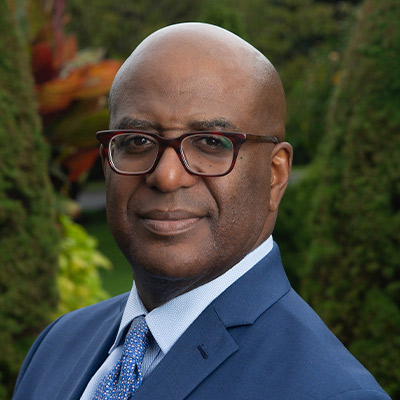 Marc Stephenson Strachan
Coach Marc Consulting
Always thinking forward, and looking for new ideas, Marc Stephenson Strachan brings significant credentials to Diageo. Marc is currently responsible for the development of three-tier initiatives, which drive local market commercial, marketing and corporate relations programming. Marc also provides executive leadership and guidance to the national diaspora of constituents that have an interest in the Beverage Alcohol industry. Marc has led positions as North America Vice President of On Premise Strategy and Multicultural Marketing, Director of Brand Marketing for Ciroc Vodka, and Tanqueray Gin, overseeing the USA marketing and strategic initiatives for the Brands. Marc's career combines over thirty years of agency and client management experience on a variety of levels. Marc began his career on Madison Avenue as a MAIP Intern at Compton Advertising (now Saatchi). His career has seen stints at NW Ayer, the Mingo Group, Leo Burnett (where he co-founded Vigilante), and BBDO. His focus on strategic, niche marketing and targeted program development is one of the keys to  his career accomplishments. Marc is the Chair of the Board of ADCOLOR, Inc. He also serves on the Board of the Alvin Ailey American Dance Theater, as a member of the Executive Committee and Chair of the Development committee, the Board of Directors of the Association of National Advertisers, and the Board of Trustees of Adelphi University. A recipient of numerous industry awards and accolades, Marc is a proud native of Brooklyn, New York. Marc and his family current reside in Manhattan, New York.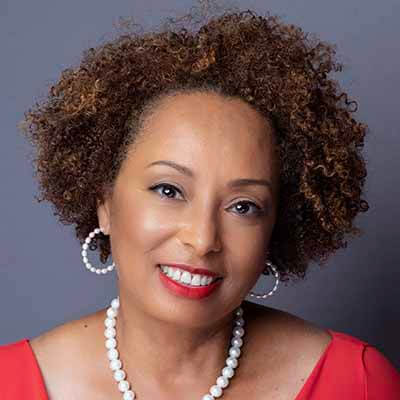 Constance Cannon Frazier
Cardinal Change Consulting
After seventeen years at the American Advertising Federation, Constance Cannon Frazier knew it was time to share her wisdom, judgement, and experiences on a broader level, resulting in her creating Cardinal Change Consulting, where she is the principal. Connie has spearheaded countless programs and initiatives, successfully managed budgets during economic downturn and conceived numerous ideas resulting in increased revenue, while earning the respect of colleagues across the advertising, higher education and public broadcasting industries. She has served on numerous non-profit boards, including ADCOLOR since its inception and was recently appointed to the Quantcast Board of Directors.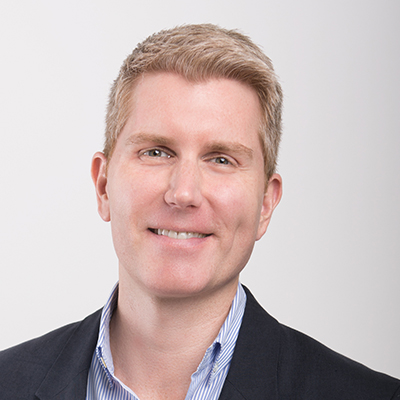 Eric Cleary
Omnicom Group
As Associate General Counsel - Corporate for Omnicom, Eric is responsible for multiple aspects of Omnicom's legal function with a primary focus on corporate governance matters. Eric has been at Omnicom for more than ten years, and prior to that he spent five years with the law firm Dewey Ballantine where he was an Associate in the Mergers and Acquisitions Group. Eric serves on the Board of Directors and as a member of the Executive Committee of AdColor, an organization dedicated to championing inclusion and diversity within the creative industries. Throughout his career, Eric has been involved with various pro bono projects such as LGBT asylum and housing advocacy for public housing tenants. Eric received a BA from Columbia University and a law degree from Fordham University where he was an Editor of the Law Review. Eric lives in Manhattan's West Village, and is always researching the next city to explore.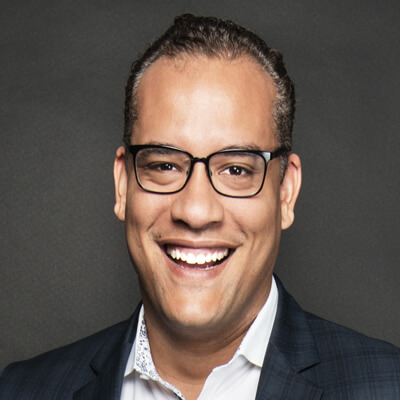 Doug Melville
Richemont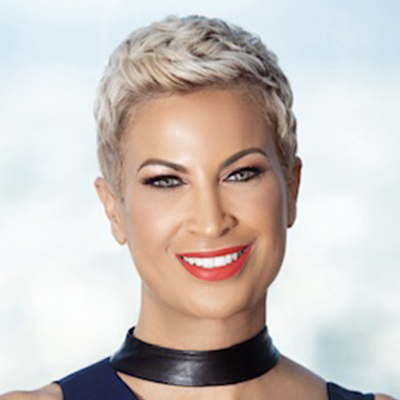 Michele Thornton Ghee
Stratechic LLC
After 25 years in the media and entertainment space, Michele Thornton Ghee decided to pursue her passion of elevating the importance of Diversity, Inclusion and Equity by forming her firm: The Stratechic Alliance. As the managing partner, Ghee helps company's leverage their most important resource: Difference.

Ghee has worked for: WME, CNN, A&E, THC and BET. Ghee created and ran the only network for black women: BETHer.

Ghee is a 2009 ADCOLOR Change Agent.

Ghee wrote 3 books: Stratechic, Stratechic 2.0, & Success on Your Terms.

She resides in New Jersey with husband Tony & kids Taylor and Jordan.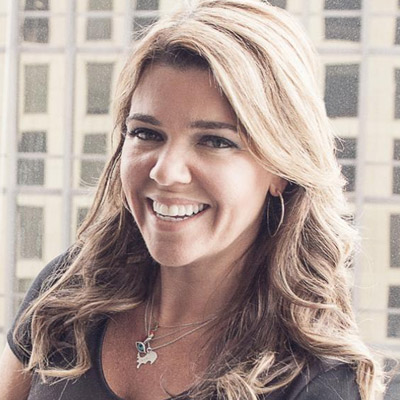 Carla Eboli
Energy BBDO
Carla Eboli is a seasoned communications professional with practice in Latina America and US. With over 20 years of experience in communication, Carla has a strong knowledge of Public Relations, Advertising and Social Media. She joined the Dieste family in 2008 as Chief Marketing Officer, and since then has been working to promote the agency's growth and helping Dieste stay top-of-mind among the media and key opinion leaders.

Prior to Dieste, Carla worked as the Director of Healthcare at Ketchum Brazil, maintaining a close working relationship with clients in Latin America, Europe and North America. She was also part of Ketchum's Board of Directors and the Crisis Management Group, and served as Coordinator of Media Training for CEOs and directors.

Carla graduated in Journalism and was part of the Presidential Media Committee in Brasilia, where she covered well-known government, entrepreneurs and businessmen as a special reporter for media vehicles. She then worked for the Culture State Department in Brazil, where she implemented the communications platform and led its public relations services. She continued to serve as Communications' Consultant for the United Nations, managing the communication team of one of the largest NGOs in Brazil, Alfabetização Solidária.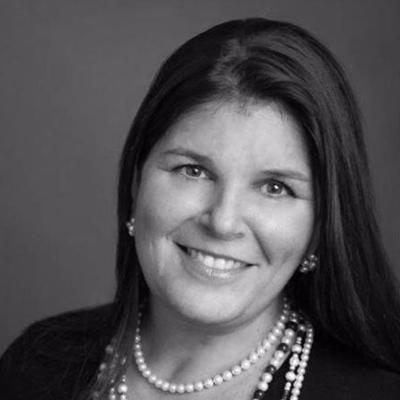 Gina Grillo
The ADVERTISING Club of New York
As President & CEO of The ADVERTISING Club of New York, the industry's premiere forum for exchanging ideas, recognizing creative excellence, innovation, cultivating talent and promoting inclusion, Gina Grillo is the champion of the industry. She leads The AD Club team and over 5,000 members with access to a network of thought leaders; the fuel for creativity; progress toward greater diversity and inclusion; and the best training for professional development.

In her 20+ years at The AD Club, Gina has transformed the Club into the voice of the modern ad industry which, in turn, shaped the conversation around diversity of thought, start-up innovation, support of Young Professionals, cultivated the importance of bravery in advertising, and has become a platform to the entire advertising, marketing and media community in New York. The Club, now in its 120th, year remains a reliable and trusted source for thought leadership, giving back to serve the community and fostering young and diverse talent.

Through i'mPART, the Club's diversity initiative that aims to raise awareness of the benefits of diversity in business and the importance of increasing and retaining a diverse workforce, The AD Club has made a $2 million investment in the nation's leading diversity programs thus far.

Gina is a force to be reckoned with – she oversees the International ANDY Awards and is on the NYC Virtual Enterprise Advisory Board. She is a Founding Member of the ADCOLOR Industry Coalition and serves on their Board of Directors, she is also a member of Advertising Week's Board of Directors, both of which focuses on strengthening the industry and advocates diversity retention and driving business forward for the entire advertising and marketing industries.

Gina also works closely with the prestigious industry leaders who comprise The AD Club's Board of Directors to support the Club's mission to move the advertising industry forward. Prior to joining The AD Club, Grillo held positions at Young & Rubicam and MTV Networks. A St. John's University graduate and native New Yorker, she resides here with her husband and three children.
Keesha Jean-Baptiste
Hearst Magazines
Keesha Jean-Baptiste is senior vice president, chief talent officer for Hearst Magazines.

Before joining Hearst, she was senior vice president of talent, engagement and inclusion at the 4A's. While there, she represented talent issues impacting the industry and oversaw the 4A's Foundation.

Keesha spent six years at Wieden+Kennedy Portland as director of talent and HR, while there she led a strategic refocus of the HR function. Prior she held various senior-level HR roles at Digitas. She started her career in marketing at Wunderman.

Jean-Baptiste is a graduate of James Madison University and holds a Master's Degree from Emerson College.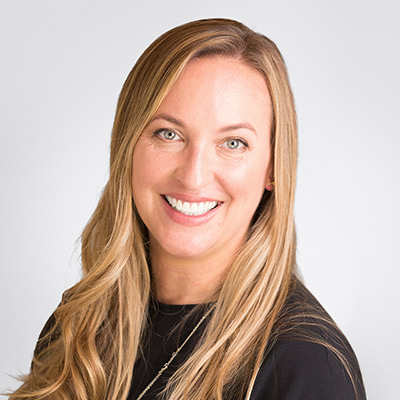 Kim Getty
Deutsch, LA
As President of Deutsch Los Angeles, Kim leads a world-class team of entrepreneurial thinkers who roll up their sleeves to help businesses grow. Since joining Deutsch in 2003, Kim has been instrumental in building the agency into what Fast Company has recognized as one of the most innovative creative shops in advertising. During her tenure at Deutsch, she has driven the development of new practice areas for the agency, including experiential marketing, music and PR and has led the LA office to some of its greatest wins in nearly 20 years. She's spearheaded breakthrough campaigns for Deutsch's roster of clients including Volkswagen, Target, Taco Bell, DPSG, 7-Eleven, among others and has been a key player in landing the agency on Ad Age's Agency A-List numerous times.

Kim is an advocate for inclusion and diversity in the marketing industry and has spoken at leading conferences such as Cannes and Advertising Week on the role advertising plays in gender equality. She's been a force at driving the conversation on media's impact on gender bias and has been frequently featured in Fast Company, Adweek, Los Angeles Magazine and Ad Age, among many others. Kim has made progressive parenting policies a priority during her tenure as president, championing both mom and dad in the workplace by extending leave time for dads and creating a 4-day work week for both, upon returning from leave. She's also advocated for unlimited PTO, flexible work schedules and remote years and sabbaticals. In 2018, she was honored by She Runs It as one of the top Working Mothers of the Year.

Committed to nurturing young talent, Kim serves as an adjunct professor at USC's Annenberg School and also sits on the board of directors for ADCOLOR and The Grady College of Journalism and Mass Communication at the University of Georgia. She's passionate about creating change in our industry and has been recognized as one of the most powerful women in advertising by Business Insider, a top LA executive by the Los Angeles Business Journal and has earned the American Advertising Federation's Mosaic Award for Industry Career Achievement. Kim is a regular contributor to Fortune and Entrepreneur. She's a California optimist and a proud mom of two daughters.
Mark D'Arcy
Facebook
Mark D'Arcy is Chief Creative Officer of the Facebook Creative Shop. In this role, he leads a team of creative strategists in 18 cities around the world tasked with creating and building ideas that transform how the world's largest and most innovative marketers use Facebook to drive business growth.

After two decades working as a writer and Chief Creative Officer in advertising and media, Mark joined Facebook in 2011 to better explore the creative potential of the Facebook platform.

As part of this effort, last year he founded the Facebook Creative Council. Comprised of some of the most highly regarded and influential creative voices in the world. The council provides Facebook with invaluable perspectives and ideas to better engage and educate the global creative community, Identify and celebrate breakthrough work and influence how Facebook develops to be an even richer and more engaging place to connect brands with the people they serve.

Prior to joining Facebook Mark spent seven years at Time Warner in New York, as Chief Creative Officer of its Global Media Group. Here he co-developed the first truly creative media arts practice within a global media company designed to better leverage the company's extensive television, film, print and digital assets for its key marketing partners. In 2009, Mark was also named President of the Group and Senior Vice President of Time Warner.

Mark has been widely recognized for his creativity and leadership in the creative industries and regularly speaks all around the world on the subject of creativity in social media, the transformation of marketing, the communication arts and the role and purpose of brands in society. Mark has served as a juror on numerous international awards shows including the CLIO Awards, LIA Awards, The International ANDY Awards and in 2013 served on the inaugural Innovations Lions jury at the Cannes Lions Awards.

Mark currently lives in London, mainly Heathrow.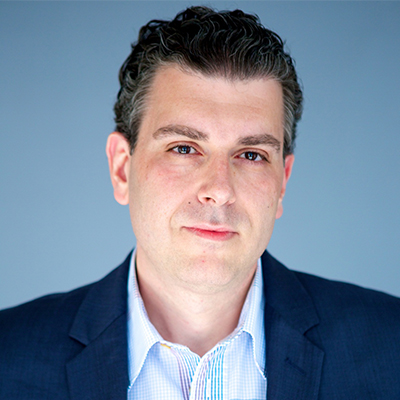 Mark Zangrilli
MSLGROUP
Mark is a Human Resources and Operations executive with extensive experience in recruiting and developing employees to achieve overall company goals. He builds partnerships with all levels of an organization to gain alignment of objectives and develops strategies for implementation of programs in talent management, employee engagement, diversity and inclusion, training and development, succession planning, change management, organizational development, employee relations and recruiting.

Mark has spent the majority of his career working in the Advertising/PR industry. Prior to Edelman, he worked at D'Arcy Advertising and Publics Worldwide, where he led the HR function through three separate mergers and honed his skills in change management and cultural development.

Being a very active member of the industry, he had served on the AAAA committees for Human Resources and Diversity for 14 years. He currently serves on the ADCOLOR Board of Directors and is proud to be a founding member.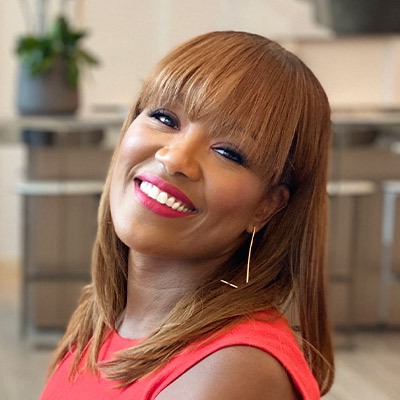 Nicole Hall
Kol Consulting
Nicole Hall is a 20-year Human Resources veteran with leadership experience at some of the largest global advertising and communications companies.

In 2020, Nicole founded Kol Consulting, a comprehensive executive coaching firm built on the principle of partnering with clients to reach their professional potential and business goals. A proponent of transformative employee development. her work is fueled by the Columbia University Coaching Methodology. Nicole's practice focuses on mid-to-senior level professionals.

An avid mentor and industry influencer, Nicole currently serves on the Board of ADCOLOR, and a member of the AD Council's Diverse Leaders Taskforce.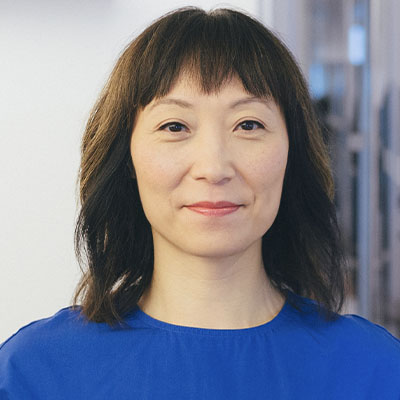 Susie Nam
Droga5
Susie has lived in 10 cities in 3 countries traversing 3 different industries. Susie began in journalism, following the presidential campaign trail, then studied and practiced urban planning in London before landing in advertising, first with Fallon, then with Droga5 in 2009. As Droga5's COO, Susie drives key client relationships and growth while ensuring business operations and culture are designed to support and scale for breakthrough thinking. She serves on ADCOLOR's Board of Directors and is an Executive Advisor to Droga5's diversity and inclusion initiatives D+iQ and S/he.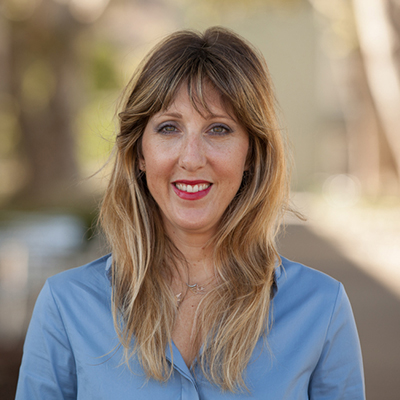 Sedef Onar
JKR
Originally from Istanbul, Sedef found her way to Los Angeles via Boston, New York and London. Her international background and a non-linear career path gave Sedef insight into brands and companies large and small. Sedef is currently the Global Chief Talent Officer of JKR where she partners with the leaders to create an inclusive environment that fosters and celebrates bravery, diversity, individuality and creativity.

Sedef considers herself as one of those very fortunate people who absolutely love what they do, and the opportunity to help create the same experience for those around her is her passion. She proudly serves on ADCOLOR Board of Directors, and is a member of MENA (Middle East and North Africa) for ADCOLOR steering committee. As a first generation immigrant herself, Sedef helps support women new to the U.S to start or enhance their careers through her involvement with the Turkish Women's Initiative Ignite program.
Stephen Kim
Princeton University
Stephen Kim is a longtime promoter of Diversity & Inclusion in the media, advertising, and technology industries. In addition to having served in senior advertising sales leadership roles for 15 years at Microsoft and Verizon, Stephen was formerly an attorney, a journalist, and a startup entrepreneur. Currently, he leads the Communication & Information department at the Princeton University Art Museum with a special focus on connecting historically under-served communities through the world of art.

Stephen received his B.A. from Brown University and holds an M.A. in Communications and J.D. from the University of Pennsylvania.levision violence.
ADVISORY BOARD
Click To Read Advisory Board's Bio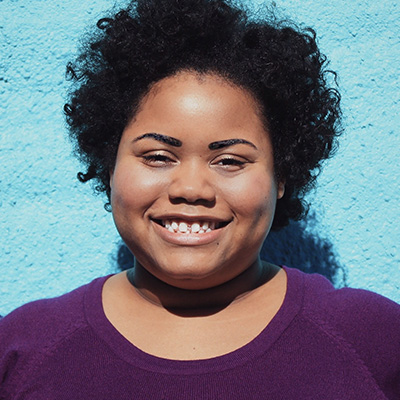 Candace D. Queen
Tabernacle
Candace D. Queen is a multidisciplinary designer and creative director and educator, rooted in advancing racial equity through design and nourished by a passion for cultural archival and preservation.

She's been recognized as one of the 4A's 100 People Who Make Advertising Great, a MAIPer to Watch, a Bill Sharp Award Honoree, and an ADCOLOR FUTURE and recipient of the Unsung Hero Award. She's also a part of the NAACP's NEXTGEN program. Candace champions diversity and inclusion through her work with ADCOLOR, MAIP, the American Advertising Federation, and as the founder of Blacks in Advertising, an organization dedicated to empowering and preserving Black advertising professionals' narratives.

Her work reflects her rich Louisiana Creole heritage and upbringing in Southeast Texas, as well as her love for implementing thoughtful design solutions that create robust communities and resolve disparity issues among people of color.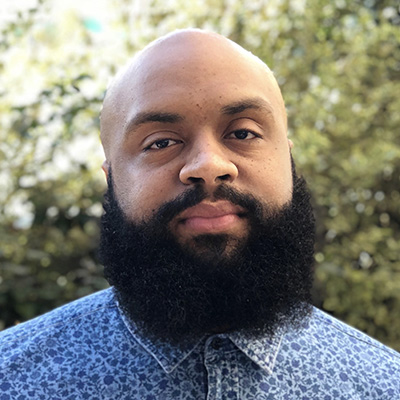 Kevin Green
RAPP
Kevin has authored compelling brand stories for over a decade for brands like Spotify, PNC Bank, McDonald's, Toyota and Match.com. He also works daily to make the industry more diverse as the Co-Chair of the Alumni Board of Managers for the Marcus Graham Project and Co-Chair of the ADCOLOR Advisory Board. Kevin is also an emerging speaker and thought leader, sharing his insights on The We Are Next podcast and national industry conferences. Kevin is equal parts creative spark and calming presence, helping his mentees, clients and colleagues reach their highest potential.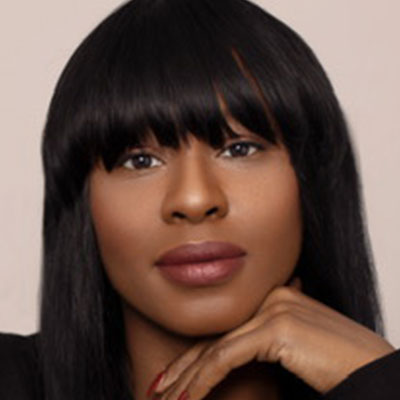 Jessy Jacques
Xandr
Jessy Jacques is an Account Executive at Xandr, leading Publisher Development for Fortune 50 organizations within Xandr's programmatic portfolio. Throughout her career in Digital Advertising, Jessy has implemented successful initiatives dedicated to the empowerment of underrepresented communities. As such, she's managed to build and maintain relationships with some of the leading brands in media and technology. Prior to joining Xandr, Jessy was an Account Management Lead at Verizon Media Group. During her tenure, she worked alongside the Sales and Product teams to develop and market digital advertising products to VMG's clients. Jessy was also the Women Inclusion Network Lead at VMG, where she strived to foster a community inclusive to women within tech. She has also partnered up with the Time's Up New York Chapter campaign, Pipeline to Support Emerging Female Professionals at the Tribeca Film Festival 2018 and Governor Cuomo's office for women focused programs. In 2019 Jessy was named a imPART Advertising Club of New York Fellow. This program is dedicated to providing women with support within their careers, allowing them to grow and thrive in various aspects of their industry. Most recently, Jessy was named an Adweek Executive Mentee as part of its D&I Executive Mentor Program. This program provided Jessy as well as others within the program with the opportunity to build relationships with leadership across the digital advertising industry through mentorship and sponsorship guidance.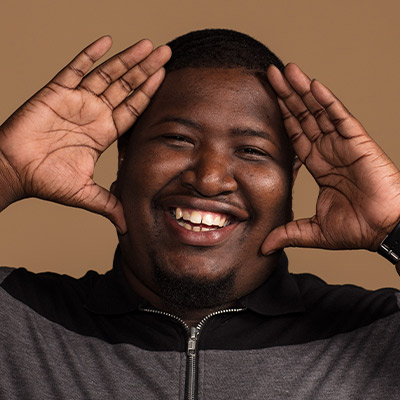 Aaron Francois
Mediacom
Aaron was first exposed to the Ad Industry 3 years ago via his MAIP internship where he began his journey in the world of Media. Over the years he's had the ability to service clients within the retail, finance and tech industries, leveraging his cultural currency and strategic thinking to build effective communications strategies for clients.

A year into his career he was honored as a part of the 2018 ADCOLOR Futures class where he since continued his involvement through mentorship of incoming classes. In addition to his role as an Integrated Communications Planner Aaron is one of the Co-Founder of "For Us By Us," an Employee Resource Group dedicated to fostering a more inclusive and equitable environment for Black and Hispanic employees. Aaron prides himself on being a voice to the voiceless while continuously opening doors for aspiring professionals that come from under-served communities.

From a DEI perspective, Aaron has maintained relationships with the MAIP program via mentorship and workshops for incoming interns. While working with For Us By Us, he assisted with the organization of their "Black Wall Street" event which was a recreation of the original Black Wall Street bringing together Black entrepreneurs to promote their product in a corporate setting.

In addition to being a lover of innovation, Aaron is a lover of comics and some would also say a pretty good dancer.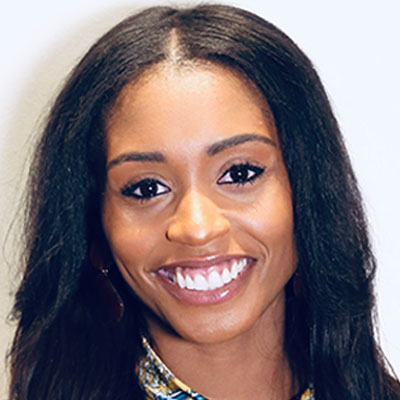 Alexandra Givan
Comcast Corporation
Born and raised in New York, Alexandra Givan currently works at Comcast Corporation as a Corporate Communications Senior Manager in the nation's capital. In this role, Alexandra implements strategic programming to enrich Comcast's corporate reputation efforts among key D.C. audiences. She has led corporate integrations and event activations including: Comcast NBCUniversal's annual sponsorship of The Aspen Ideas Festival, Comcast NBCUniversal's biannual D.C. celebration of the Winter and Summer Olympics, and over 15 high-level advance film premieres. She also manages the company's government affairs communications with national audiences on federal, regulatory, and legislative issues.
As a proud and active alumna of the T. Howard Foundation for Diversity in Media, Alexandra builds upon her connection with T. Howard to promote and facilitate diversity in the workplace. In 2018, she was awarded the "Influencer of the Year" award by the UMD Student Success Leadership Council (SSLC) for her commitment to minority undergraduates at the University of Maryland, College Park. Alexandra identifies as an ardent change-maker and dedicated leader, exemplified by her passion for youth mentorship, workplace inclusion, and education. In her spare time, she loves exploring new cultures abroad, growing and grooming her plant collection, and fine dining. Alexandra graduated cum laude from the University of Maryland, College Park with a Bachelor of Arts in journalism and a certificate in African American Studies.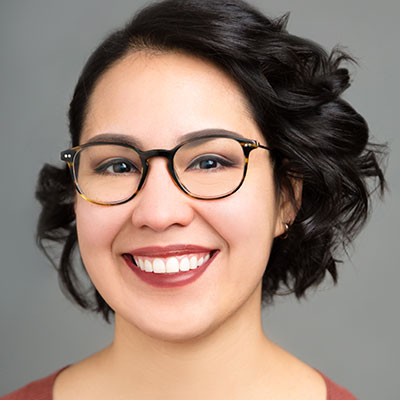 Anastasia Garcia
YouTube
Anastasia Garcia is currently a Marketing Manager at YouTube where she creates high-touch experiences for priority clients in the creative industry. She has been featured in The Drum, AdWeek, and named one of Mashable's Rising Stars in Advertising. Prior to YouTube, Anastasia worked at TBWA\Chiat\Day where she scaled client advertising utilizing new platforms and technologies. Her client portfolio ranges from BNY Mellon, Apple, Absolut Elyx, McDonald's, Volaris, and more. Her work has been featured in Refinery29, AdAge, Campaign, and AdWeek; and her work with the One Love Foundation won bronze at Cannes in 2018.

Anastasia is a champion of diversity who has served on ADCOLOR's Advisory Board since 2018 and is currently co-leading the Futures Programming committee. She also volunteers with the iMentor program at the Bronx Leadership Academy II, as a mentor with the Women Who Create community, and as a facilitator at Google's Code Next Program. Anastasia is an ADCOLOR Future alum, class of 2017.

Anastasia graduated with a bachelor's degree in Advertising from the University of Texas at Austin. She currently lives in Queens and writes fiction in her free time.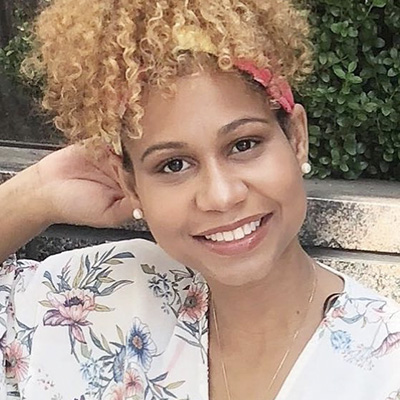 Arielle Wiltz
frog Design
Arielle Wiltz currently serves on the FUTURES University Committee for the ADCOLOR Advisory Board. Outside of ADCOLOR, Arielle is an Interaction Designer at frog Design, transformative design agency – designing systems for brands, products, and services. At frog Design, she designs financial service clients' responsive websites and other products. At her former design consulting agency, she worked in New York City and the UK with clients such as DirecTV NFL Sunday Ticket, Discovery Communication's TLC, and WM Morrison Supermarket.

Driven to create visibility, accessibility, and training for minorities in design and tech, Arielle started the Diversity and Inclusion Group at frog New York in October 2018 and developed two programs, frogMentors: a selective initiative that helps students build competitive portfolios to present to hiring managers; and Breaking Barriers: a forum that features diverse creative professionals and fosters a dialogue with the community on creating more diversity and inclusion in the workplace.

In 2018, Arielle was accepted into Cannes Lion's Creative Academy during the Cannes Lions International Festival for Creativity in Cannes, France. She has a B.A. in graphic design from Loyola University New Orleans and a certificate in UX from General Assembly. Arielle, who currently resides in Brooklyn, New York, hails from the big easy of New Orleans.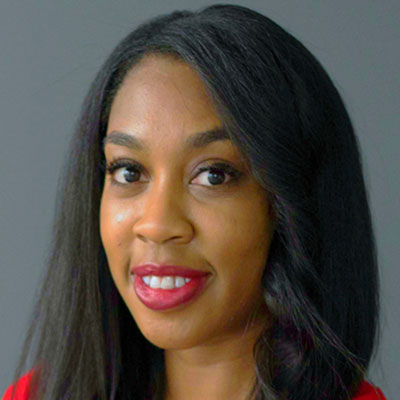 Ashley Simms
Amazon Web Services
Ashley Simms leads public relations efforts for education and state and local government initiatives at Amazon Web Services (AWS). In her role, she manages the full cycle of media relations programs—from developing creative pitches to obtaining coverage in top-tier media, education and government trade publications, and broadcast stations.

Prior to AWS, Ms. Simms was a Vice President at FleishmanHillard (FH) where she spent more than six years managing large-scale, integrated marketing campaigns from strategy to execution. She led a variety of public education campaigns for federal government and consumer clients with a specialty in military and veterans' affairs, public health, cybersecurity communications, youth advocacy and public education initiatives.

Along with client management, Ms. Simms served as a diversity and inclusion leader at FH where she led the Alfred Fleishman Diversity Fellowship program in the DC office to advocate for a more diverse public relations industry. She was named Outstanding Young PR Professional at the 2017 Diversity Distinction in PR Awards by PR Week and the PR Council. She was also featured in the Huffington Post as one of the Top 25 African American PR Millennials to Watch and recognized as a 2018 Rising Star by PRNews.

Ms. Simms received her bachelor's degree from Michigan State University in journalism and public relations. She obtained a master's degree in public relations and corporate communications from Georgetown University. Ashley is also a proud member of Alpha Kappa Alpha Sorority, Inc.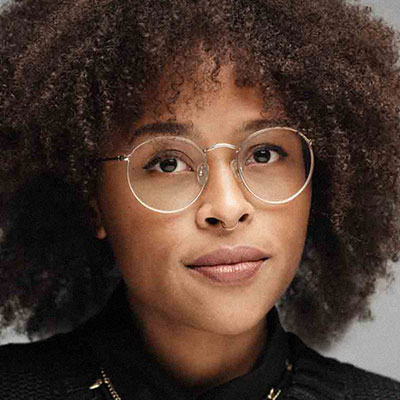 Astrid Andujar
Droga5
Astrid Andujar is a multifaceted Art Director at Droga5 who strives to create culturally responsible work and conceptually beautiful pieces. She strongly advocates for all things diversity and inclusion both, in and out of work. At Droga5, she is proud to be a creative component on a campaign for Covergirl x Girls Who Code empowering young women of color. Prior to joining Droga5, she spent several years at Grey NYC where her work on lifestyle brands resulted in the creation of 360 campaigns, interactive web experiences and an augmented reality app with over 100K downloads. The TV Doctors of America campaign was featured in The Cut, NBC and Entertainment Weekly.

Growing up in the Dominican Republic and New York City, she developed an eye for media and design at a young age, leading her to obtain a BFA in Advertising Design and minor in Art History from the Fashion Institute of Technology.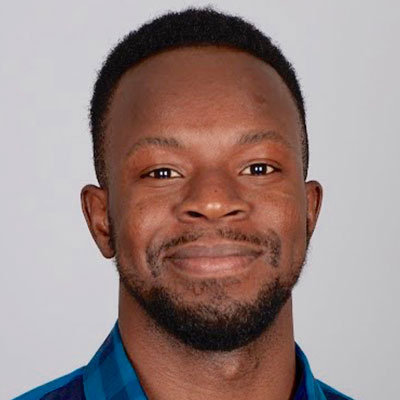 Bri Akakpo
Netflix
Originally born in Togo, West Africa, Bri's family came to the U.S. as refugees back in 2000. Having moved around a lot gave him a global perspective and nurtured his creative curiosity, leading him to pursue advertising after he got his MBA. He officially started off his advertising career in NY at global agencies like Droga5, before finishing up at Wieden + Kennedy where he helped launched national brand campaigns for Fox Sports' College Football, Fox Sports Brand, The 2018 World Cup, and Sprite. He now lives in LA working at Netflix as a manager on the global creative marketing team focusing on documentaries.

Knowing that it was truly a "village" of mentors and leaders who supported and paved the way for him, Bri has a passion for mentorship and paying it forward. As such he's served with organizations like MAIP, Diversity Advertising Internship programs at his previous agencies, and current member on the Adcolor Advisory Board.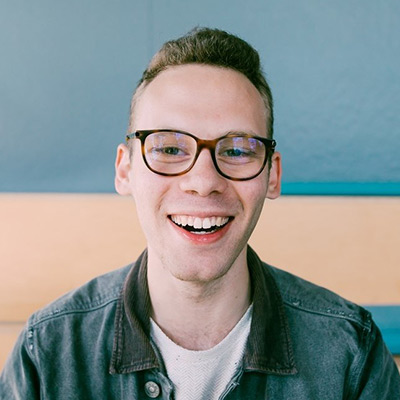 Bryan Stromer
Microsoft
Bryan Stromer is passionate about telling the stories of brands that make our world a better place. He found his way into marketing after studying Human and Organizational Development at Vanderbilt University. At Vanderbilt, he realized the vital role that advertising and marketing play in shaping culture and society. He is currently a Product Marketing Manager at Microsoft, where he focuses on re-imagining the value proposition for Microsoft's global e-commerce business. In this role, he works to elevate Microsoft's customer experience and drive initiatives that ensure our virtual store is the best place to experience Microsoft.

Born with Cerebral Palsy, Bryan is a passionate advocate for the disability community and is the founder and co-lead of Microsoft's Disability in Marketing group. This group works to ensure and drive authentic representation of individuals with disabilities in Microsoft's advertising and marketing.

Bryan's writing and thought leadership has been published by the Washington Post, NY Times, and NPR. He has been featured on the Today Show, Forbes, NY1 and the NY Daily News.

He currently serves on ADCOLOR's advisory board, The Seattle Transit Advisory Board, and currently helps community organizations with design challenges as a participant in AIGA Seattle's Changemaker Series.

Bryan has been recognized as a 2019 ADCOLOR FUTURE, a 2020 Forbes 30 Under 30 List-maker for his work in advertising and marketing, and the Disability:IN 2019 NextGen Alum of the Year.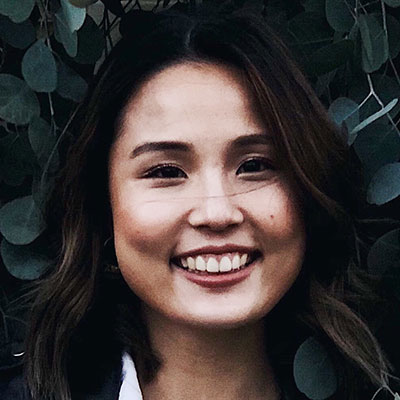 Cherish Lee
Droga5
Cherish Lee currently serves as a co-lead on the FUTURES Planning Committee for the ADCOLOR Advisory Board. Outside of ADCOLOR, Cherish is currently a Communications Strategist at Droga5, after most recently leaving W+K Portland.

Her accolades include being selected for the 2018 ADCOLOR FUTURES class, where she was recognized as part of the next generation of leaders in the advertising, media, and marketing industries.

Cherish also believes in serving the local communities where she is based and often volunteers with local nonprofits such as Embrace Oregon, aimed at standing in the gap to meet the needs of local DHS offices, their workers, and the families they serve. Cherish is also passionate about uplifting the immigrant and refugee communities and is working with organizations like the Immigrant & Refugee Community Organization (IRCO) to establish greater accessibility to creative industries for groups that are underrepresented.

Cherish has a B.S. in advertising communications from the School of Journalism and Communication at the University of Oregon. Cherish, who currently resides in New York city, hails from the sunny island of Singapore.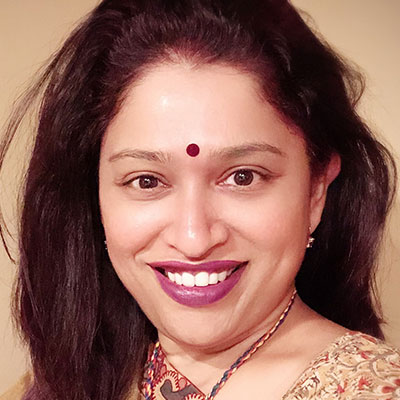 Deepti Turlapati
Microsoft
Deepti Turlapati is a Sr. Account Manager at Microsoft for the Global Strategic Sales team. Deepti worked for Google in India for 8 years and a couple years at Barracuda Digital in London as their Head of PPC. She is passionate about mental health awareness. As an Immigrant, she actively evangelizes East Asian Culture. Deepti is also serving on the steering committee of embRACE - an internal Microsoft diversity initiative. Deepti also partners with Mandela Legacy to help create jobs in South Africa. When not at work, she and her husband Kalyan have their hands full with their 9 yr. old daughter, Deeksha and a loving Rhodesian Ridgeback, Titan.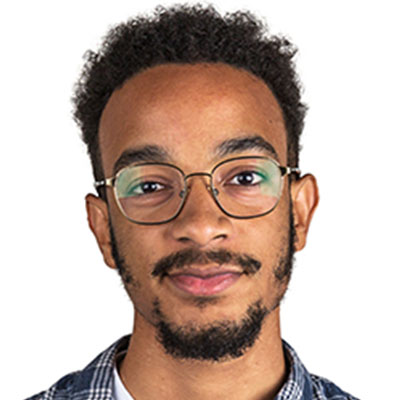 Donovan Triplett
McGarrah Jessee
He finds the truth and makes it compelling. Sometimes with data. Sometimes with Jay-Z. After some time at BBDO Atlanta, Donovan is currently a Senior Strategist at McGarrah Jessee in Austin. He has no children to be proud of, but hopes they'll be proud of him one day.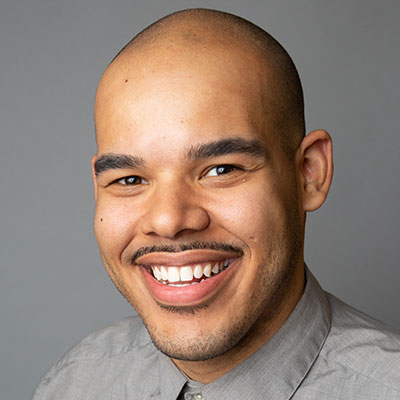 EJ Stancil
R/GA
E.J. Stancil, a Houston native now residing in Chicago, is known for constantly challenging convention and having a bias towards action. With five years of producing world-class marketing content and retail products, he aims to bring a fresh perspective and a collaborative approach to each team he's a part of.

Currently, E.J. serves as a Producer at R/GA, an international innovation firm that helps companies and brands grow by enabling them for transformational change. Since arriving at R/GA, he's significantly impacted a variety of projects for a suite of Fortune 500 companies. A domain expert in beverage, E.J.'s led deployment efforts for PepsiCo's LIFEWTR product launch and bubly's integrated marketing campaign for Super Bowl LIII. Outside of beverage, he has led multidisciplinary teams focused on product and experience innovations for GameStop.

His contributions to the professional community extend beyond his accomplishments as a Producer. E.J. has established his roots in advocacy through the 4A's MAIP and ADCOLOR FUTURES to become a recognized champion for marginalized communities. His contributions to his firm's corporate efforts in D&I were acknowledged when he received the R/GA Cube for Innovation for breaking down silos and establishing space for meaningful and inclusive conversations around race relations and gender inequality.

In his spare time, you can find E.J. twirling on a dance floor, eating at a Michelin-starred restaurant with an emergency bottle of hot sauce, or digging through the crates of your favorite music streaming service.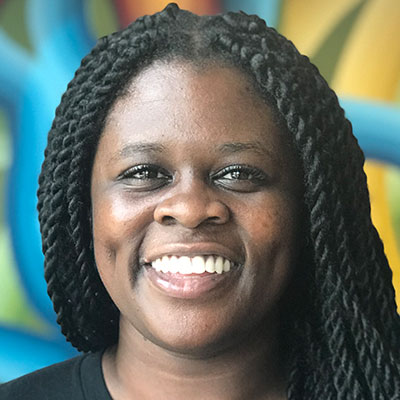 Ejeb Dema
Facebook
As the first of four in a Cameroonian household, Ejeb's upbringing uniquely shaped her dedication to society, desire to do what's right, and change-agent aspirations. Before graduating from Cornell University, she rooted herself in scholar-activist work, bridging communications between university administrators and underrepresented communities. Most notably, her work with first-generation student resources was piloted across the Ivy League and partnered with Michelle Obama's Reach Higher Initiative.

Ejeb's passion for where tech, media and mission intersect led to internships at Google, KaBOOM!, and now at Facebook, where she manages a multimillion dollar book of business of ecommerce brands. Career highlights include championing a performance branding lift study for TULA, consulting on digital strategy for emerging disruptors like Prose, StockX, and eBates, and exceeding revenue attainment by 130%.

Ejeb invests in community at the personal, local, and national levels. Most recently, she led Mentorship for Elevate (formerly Level Up), Facebook's ads coaching program for minority-owned SMBs, and leads brand activations for Black@ATX, including the annual Black@SXSW. She has represented Facebook at renowned industry events like NMSDC 2019 Gala, ADCOLOR Future in 2018, Fearless Conference 2018, and Afrotech 2017.

Off the clock, Ejeb is a hater of buzzwords, maker of banana bread, dystopian lit enthusiast, and Viola Davis stan.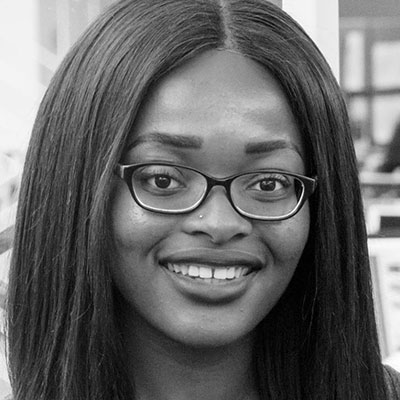 Emmanuela Ebunilo
The Collective Agency
Emmanuela (she goes by Ela) is a Senior Account Executive in The Collective Agency. In here role, Emmanuela manages strategic and day-to-day client/creative team interactions to develop campaigns highlighting AT&T products and Warner Brother's Entertainment properties.

Emmanuela holds over five years of advertising/marketing experience working with other organizations, including the Boys & Girls Clubs of America, The University of Southern California, and World Vision Canada. In addition to her Senior Account Executive role, Emmanuela co-owns Okeze Collection (an e-commerce business selling handcrafted accessories made in Nigeria) and serves as Chief Strategy and Marketing Officer.

In 2015, Ebunilo was a recipient of the ADCOLOR FUTURES award and recognized as a next-generation leader in the advertising, marketing, and public relations industry.

Born in Nigeria and raised in the U.S, her culture and upbringing are contributing factors to her resourcefulness, dedication to excellence, and desire to create positive change in the world.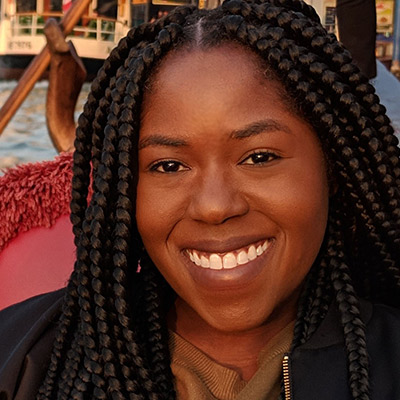 Fahima Al-Uqdah
Google
Fahima is currently a Product Marketing Manager at Google working on AR/VR products like Google Lens. Before beginning her career, she studied Marketing and Media Psychology at the University of Texas at Austin.

Fahima is passionate about creating spaces for diverse, talented and creative individuals to thrive and be their whole selves. She is an ADCOLOR® Future alum as well as an alum of the 4A's Multicultural Advertising Intern Program (MAIP) and AAF's Most Promising Minority Student program (MPMS).

Outside of the office, you will find Fahima spending her time trying new, healthy recipes, learning new moves at a boxing gym and traveling to new places.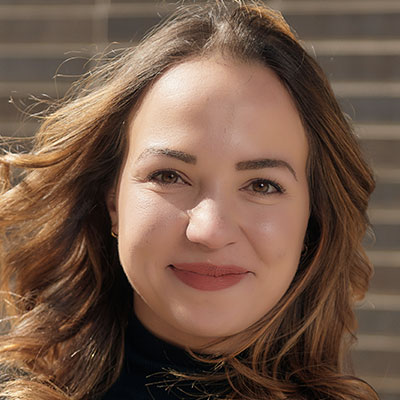 Ghada Soufan
Wieden+Kennedy
Ghada Soufan is an Account Supervisor at Wieden+Kennedy New York, leading the trucks vertical for Ford Motor Company. In her previous role at Wieden+Kennedy Portland, she led a number of award-winning campaigns and critical product launches for Old Spice. With a passion for creativity and brand-building, Ghada is motivated by pushing creative and communication boundaries to create work that has an impact on culture.

Before her time at Wieden+Kennedy, Ghada worked at advertising agencies DigitasLBi and GSD&M where she had a track record of cultivating team culture and contributing to the overall growth for brands like Whirlpool Corporation and Marshalls.

As a first-generation Arab-American, Ghada is a dedicated advocate for diversity & inclusion efforts both within her organization and through ADCOLOR. She serves as a Programming Committee Co-Lead on the ADCOLOR Advisory Board, helping empower and mentor the industry's brightest and most promising multicultural talent through the FUTURES program. Outside of ADCOLOR, she dedicates her time to championing Arabic art, rhetoric and history to change the narrative around the Middle East in culture.

Ghada graduated from The University of Texas with a B.S. Advertising with Honors and Business Foundations certification. This year, she also was selected as one of 30 scholars for the 2020 Marketing Academy.

When Ghada isn't working, you can find her producing live concerts for Sofar Sounds, watching college football or planning her next scuba trip.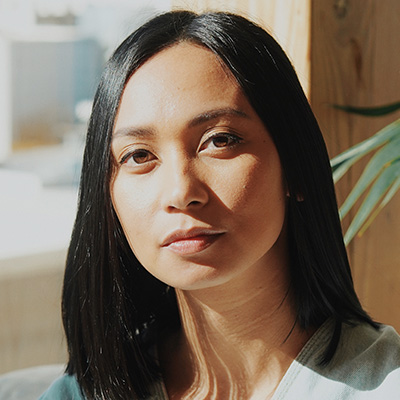 Jesica Marquez
Wieden+Kennedy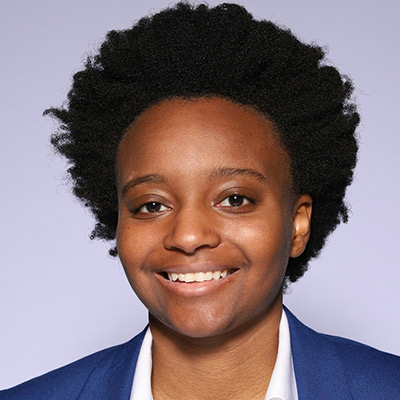 Jessica McGlory
Verb Energy
Jessica McGlory is a rising leader in the DTC marketplace. Jessica currently leads growth as Head of Growth at Verb Energy, an emerging DTC brand that makes easily accessible, delicious energy products designed to make people feel incredible. In her past role as Director of Paid Social at Bombas, Jessica led all digital marketing efforts focused on performance marketing to help scale the socially conscious sock brand.

Jessica is the 2019 AdWeek Female Frontier Award winner, 2018 Direct Marketing News Woman to Watch, 2017 AdColor Rising Star Award winner and, according to 4As, is one of 100 People Who Make Advertising Great. An avid thought leader, Jessica has spoken and contributed to conferences, publications, and podcasts providing insight on marketing, media, and her diverse perspective. Screen reader support enabled.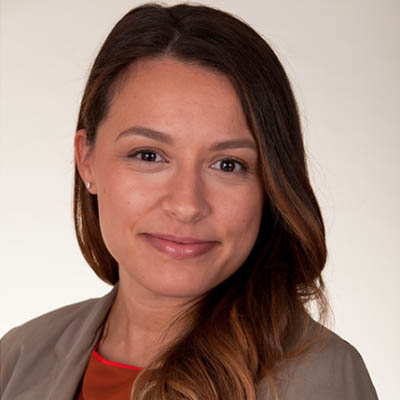 Jessica Navarro
Contently
Jessica is the People & Culture Manager at Contently. Prior to Contently, Jessica worked in various People Operations and Recruitment roles. She has gained experience in the advertising, marketing, and technology ecosystems, recruitment world, people operations, and career development. She is passionate about creating a diverse space for talented and creative individuals in a thriving and innovative industry. Jessica rethinks the current market trends and designs real-time solutions for today's talent. Outside of the office, Jessica enjoys exploring new cities, meeting people, and fishing off the Long Island Sound with her family. As a Queens, New York native and St. John's University alumni- Jessica takes pride in growing up in one of New York City's most diverse boroughs. She longs to see melting pots wherever she visits, but she's making a change one step at a time and what better place to start than in the media? Jessica has served on the ADCOLOR Advisory Board since 2018 and looks forward to making 2019 the best year yet.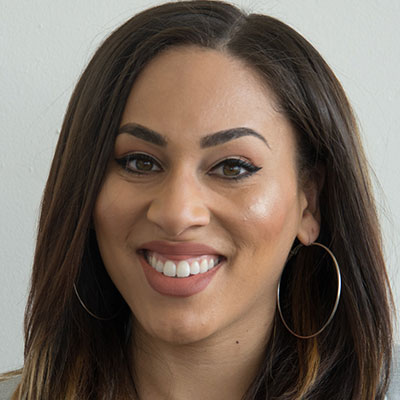 Lauren Hill
MERGE
Lauren is an Account Manager, for MERGE Atlanta, a full-service marketing agency based out of Chicago. She works in the healthcare practice with a focus on digital marketing innovations for clients, such as Piedmont Healthcare and Stericycle. Prior to MERGE, Lauren worked with Wunderman Thompson Atlanta where she managed the US Marine Corps client relationships on all projects related to National Campaigns and Paid Media.

Before transitioning to marketing, Lauren spent 5 years managing donor relationships brand side with Habitat for Humanity and Spelman College, where she also received her Bachelor's Degree.

Lauren has a Master's Degree in Digital Communications from the Newhouse School at Syracuse University and is passionate about how the evolution of technology creates new opportunities for brands organizations to strengthen their connection to the community and their consumers.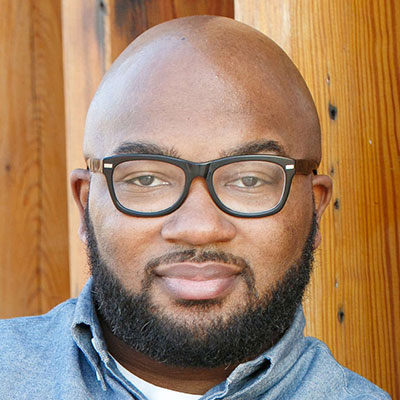 Lemu Coker
Google
Lemu Coker is a TV Platform Lead, the Media & Entertainment Partnerships group at Google. At Google Lemu was previously one of the NYC Black Googler Network Leads, and MBA Campus recruiter, and still engages closely around all diversity and inclusion initiatives.

Lemu has over a decade of experience within the entertainment media space and has held roles in business development and partnerships within companies such as Twitter, Google Shopping, Apple, MTV Networks and Myspace.

Lemu lives in Brooklyn NY, by way of Hartford Connecticut. He is passionate about film production, a certified Zombie apocalypse expert, an English Bulldog owner, and the Fermi Paradox keeps him up at night. He holds a BA from the University of Connecticut and an MBA from the University of Michigan.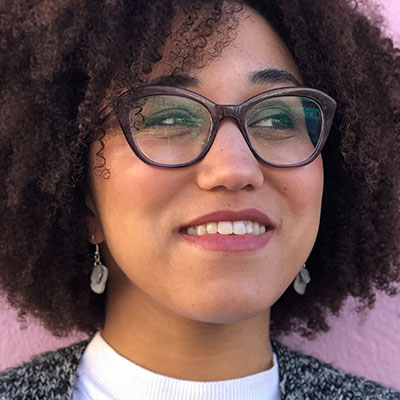 Michelle Almeida
VICE Media Group
Michelle Almeida is an integrated marketer fueled by curiosity, creativity, and tenacity. She has led programs across premium consumer brands at innovative media companies and world-class creative agencies. Michelle is a champion of diversity and committed mentor as evidenced by her multi-year ADCOLOR Advisory Board membership, her current role as the ADCOLOR Conference & Awards Talent Manager, her multi-year MAIP and Women Who Create coaching assignments, and her selection as a 2019 Cannes Can:Diversity Collective Scholar.

Michelle has been honored as 2018 Ms. ADCOLOR and a 2019 ADCOLOR Unsung Hero, in recognition for her work with the organization and her continuous efforts to rise up, and reach back.

Her family is from the Sal and Brava Islands of Cabo Verde, Africa. She holds a B.A. in American Studies with a concentration in Latino/a Studies from Williams College. Her coursework focused on new media and the cultural reproduction of transnational, diasporic populations. She continues to volunteer for the Williams College Black Alumni Network and has been privileged to don our coveted Purple Cow mascot costume on special occasions.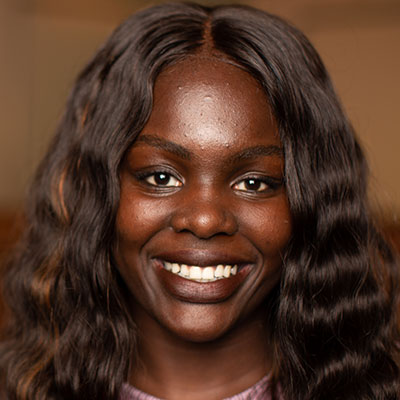 Nicole Dei
Facebook
Nicole Dei is a Program Manager at Facebook planning events and strategic partner touchpoints for the Global Media Accounts team. Before jumping into her role in tech, Nicole had a passion for television and worked in various roles spanning across production, digital, and marketing at the Today Show, Bravo, and HBO. Her love for both innovation and media brought her to her current role at Facebook, where she's still able to work with big media, but now creating more impact at scale.

Ever since she learned to edit video and audio, Nicole has always been an advocate for creating spaces for diverse voices to be heard. Whether it's inviting brown bodies to be represented on her podcast, or creating a package on brown girls who dance, Nicole has always made it a point to lift up people of color through her craft. She hopes to continue to lift as she climbs as she moves forward in her career endeavors.

Outside of her 9-5, Nicole enjoys working out, traveling, and more importantly, teaching herself choreography from all of Beyonce's music videos.

After completing the 2019 ADCOLOR Futures program, Nicole is excited to now expand her involvement in the ADCOLOR Community through serving on the ADCOLOR Advisory Board.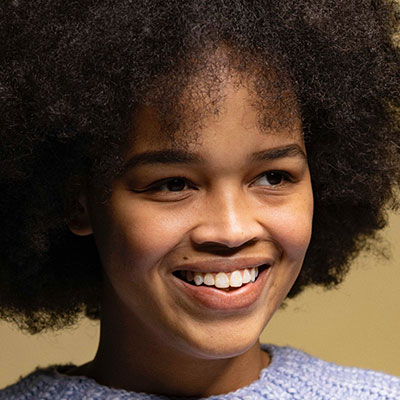 Pilar McQuirter
Havas – Chicago
Pilar is a creative strategist, who designs equitable and inclusive programming for diverse audiences with a culture first approach. Her ability to empathize with and uplift different societal lenses is a trademark seen within her work. As a 2019 ADCOLOR FUTURE & 2015 MAIP Alumni, she proudly champions Diversity and Inclusion (D&I) in every aspect of her life and unapologetically infuses this practice into corporate cultures. At Havas Chicago, she was selected by the CEO to represent Chicago in their Global Internal D&I program. Through which, she re-imagined D&I in a non-traditional, culture-first approach. She has co-lead four #BlackAtWork activations, designed a holistic D&I strategy for Havas Chicago and developed Havas Chicago's first employee resource group, Havas Faces, where she co-leads weekly educational workshops. In her first year of transforming D&I into active practice, she was promoted from Strategist to Talent Program Manager & DEI Lead. Now, she works full time continuing to lead Havas Chicago's DEI efforts. Born and raised in Oak Park, IL, currently residing in Chicago, IL. Her time outside of work is spent exploring and assisting emerging and established in creative careers of their own.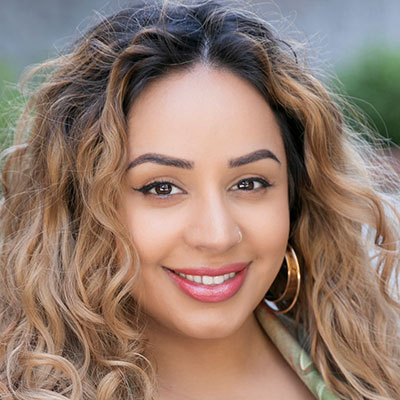 Roo Yeshpaul Johnson
Freelance
Hailing from an extensive creative agency background in London, UK, Roo Yeshpaul Johnson has nearly a decade of experience in social media strategy and creative development in both a B2C and B2B capacity with brands like Unilever, Coors Light, Cadbury, MTV, Warner Bros., and more.

Before discovering her passion for social media and digital marketing, Roo worked in television production for companies such as Endemol, MTV, and Tiger Aspect on well-known shows such as the MTV Europe Music Awards, Big Brother and The Jonathan Ross Show. She has a bachelors in TV & Film production from Bournemouth University, one of the UK's premiere institutes for media and broadcast degrees.

Her years of varied work in social strategy, digital marketing, and film production with worldwide brands has trained her well in understanding the needs of clients with diverse audiences, industries, and products; all skills that she now lends to her role as Director of Social Media at Method Communications in Salt Lake City, Utah.

Outside of work, Roo is an advisory board member for the ADCOLOR Conference and Awards and serves on the marketing committee for the Salt Lake City Young Professionals Organization.
Sarah Dossani
TBWA\Chiat\Day
Sarah Dossani is a strategist, passionate about storytelling, uncovering human truths and solving clients' challenges through creative and innovative thinking. Over the course of her career thus far, Sarah has gained experience working across multiple industries on brands like Blue Diamond Almonds, Almond Breeze, Robinhood, QuickBooks, Freddie Mac, Bridgestone Tires, International Market Centers, UPS, Dove and SunTrust.

In 2018, Sarah was selected as one of forty applicants to the 2018 AdColor Futures Class. As a Muslim-American woman of color, Sarah is an ally who advocates for diversity and inclusion both inside and outside of her professional life. From participating in research initiatives with the AAF on the portrayal of minorities in media to advocating for representation in her workplace, and most recently joining the AdColor Advisory Board, Sarah is dedicated to inciting change and making advertising a more equitable industry.

In her off time, Sarah can be found baking jalapeño cheddar bagels, rewatching virtually every romcom in existence or playing a fiercely competitive game of Jeopardy with her family.